Angelina Jolie shows off THE ring during a Hackers fitting. Photo courtesy of Roger K. Burton
Accidental Style Icon: Angelina Jolie in "Hackers"
We revisit this classic '90s flick and talk to its genius costume designer Roger K. Burton. (And yes, we've got never-before-seen pics!)
Angelina Jolie shows off THE ring during a Hackers fitting. Photo courtesy of Roger K. Burton
If you were a teen who was into fashion in 1995, but somehow weren't enchanted by the plaid skirts and fluffy pens in Clueless, you may have been a Hackers kid. Released in theaters 25 years ago this month, the film about a ragtag group of teenage computer geniuses who team up to fight an ex-hacker-turned-corporate cybersecurity officer (handle: "The Plague") may not have been a box-office success, but its promising cast (Angelina Jolie, Jonny Lee Miller, Jesse Bradford, Matthew Lillard, Laurence Mason, and Renoly Santiago), energetic soundtrack (Orbital, The Prodigy, Underworld) and avant-garde fashion made it iconic in certain circles.
When we first meet Jolie's character Kate Libby, she's leaning against a desk wearing a Vivienne Westwood T-shirt inconspicuously printed with the phrase, "Too Fast To Live, Too Young To Die," her hair cut into a pixie style, multiple ear piercings, white nail polish, and a silver, full-finger, medieval-looking ring on her left hand. When it came to Kate's style, costume designer Roger K. Burton, who has dressed every musical great from David Bowie to Kanye West, describes wanting Jolie to look like an "androgynous tomboy, kinda tough but chic." He put her in vintage fencing outfits, Quiksilver surf tops, 1970s racing jackets, old Vivienne Westwood pieces (Burton has a long connection with Westwood and designed a couple of her shops), and even a New Jersey Devils hockey jersey. The silvery-gray and blue kimono-style dress she wears at the end of the film was inspired by John Galliano's 1994 ready-to-wear collection for Dior. ("We didn't have that kind of budget, we did our own street version of it.") Perhaps one of the most important style moments in the movie—aside from Jolie's signature pixie cut—is the silver armor ring by Chicago-based brand Marché Noir, which was so prominent in the movie that it could have been a member of the Hackers gang itself. "I felt the ring was an important part of her character and it gave her a sort of ancient power," says Burton.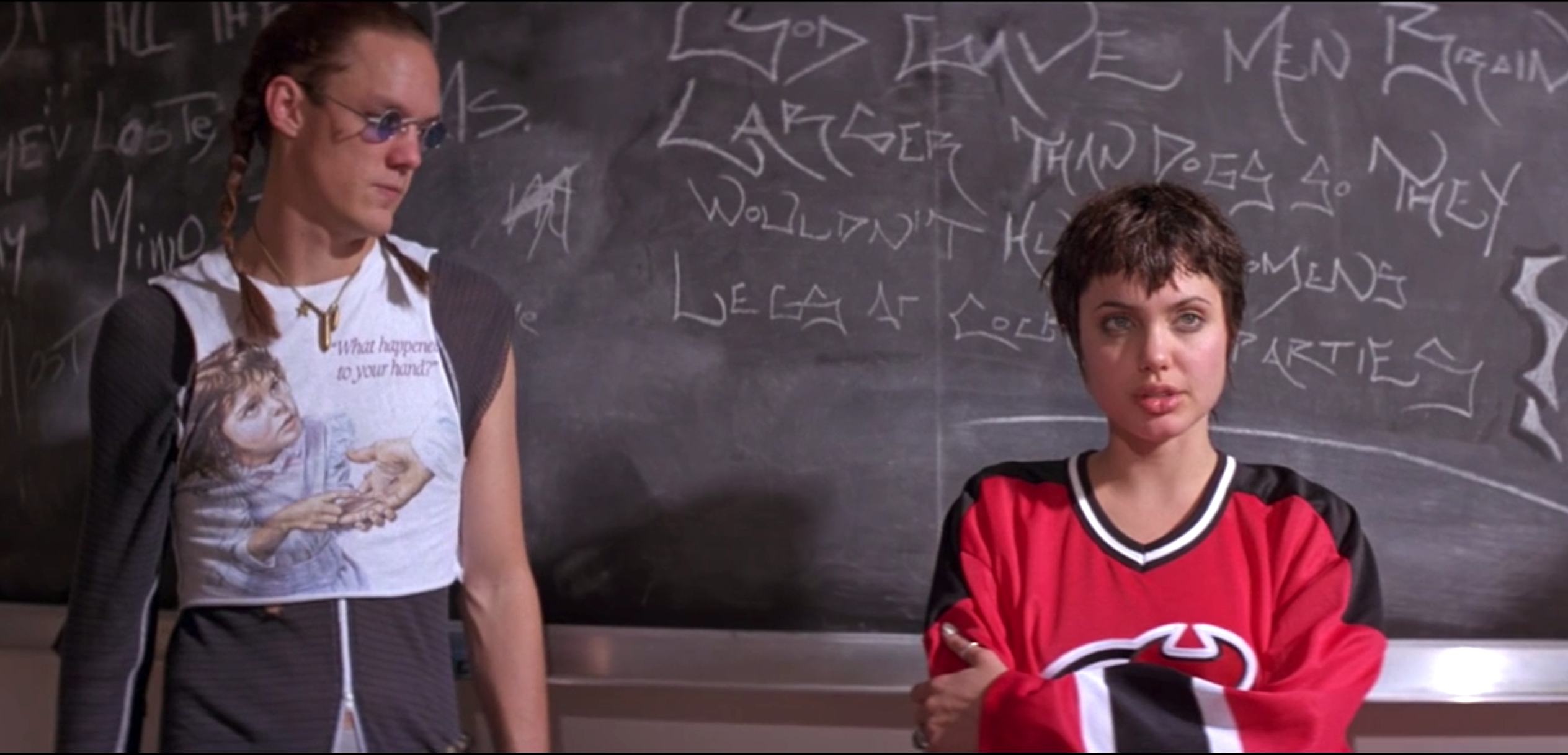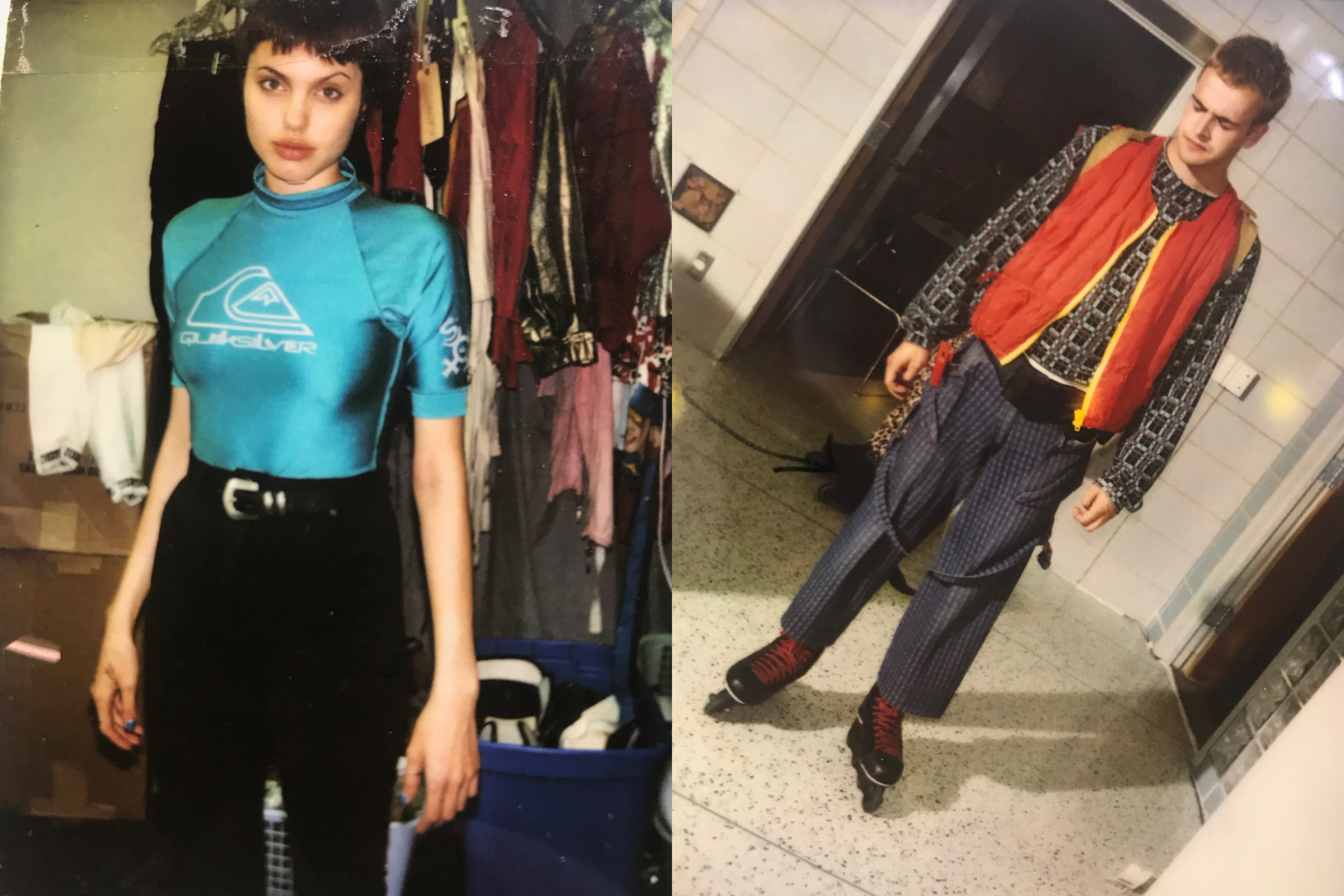 This genius of Burton's vision for the film, is that he dresses the characters in pieces that hinted at a cyberpunk aesthetic through colors and materials, but were not exclusively a copy of what the aesthetic of the genre demanded—like the Quiksilver rash guards. "We didn't want it to be too sci-fi looking," says Burton. "I felt it had to look timeless with just a hint at the future." He researched real-life computer hackers, even going to a hackers convention in New York, but said they were "dreary" and only wore black. Instead, he turned to the city's street scene and nightlife. "I was really inspired by the way New York street punks looked, in filthy, ripped, and torn garments but with elements of punk, like tartan and zips and chains and colored hair, that were worn with such attitude, and also the cross-dressing club kids and fetish scene I saw around the meatpacking district," he says. He also credits the "outrageously dressed but incredibly chic" staff at Patricia Field's House of Field, and the hi-tech cartoon surreal outfits" he witnessed at the drag festival Wigstock. "All these combined looks became the foundations from which I started to create the cast's outfits," he says. "I felt it was really important that each character had his or her own identifiable look that could have been pieced together from thrift shops, street markets, and designer shops."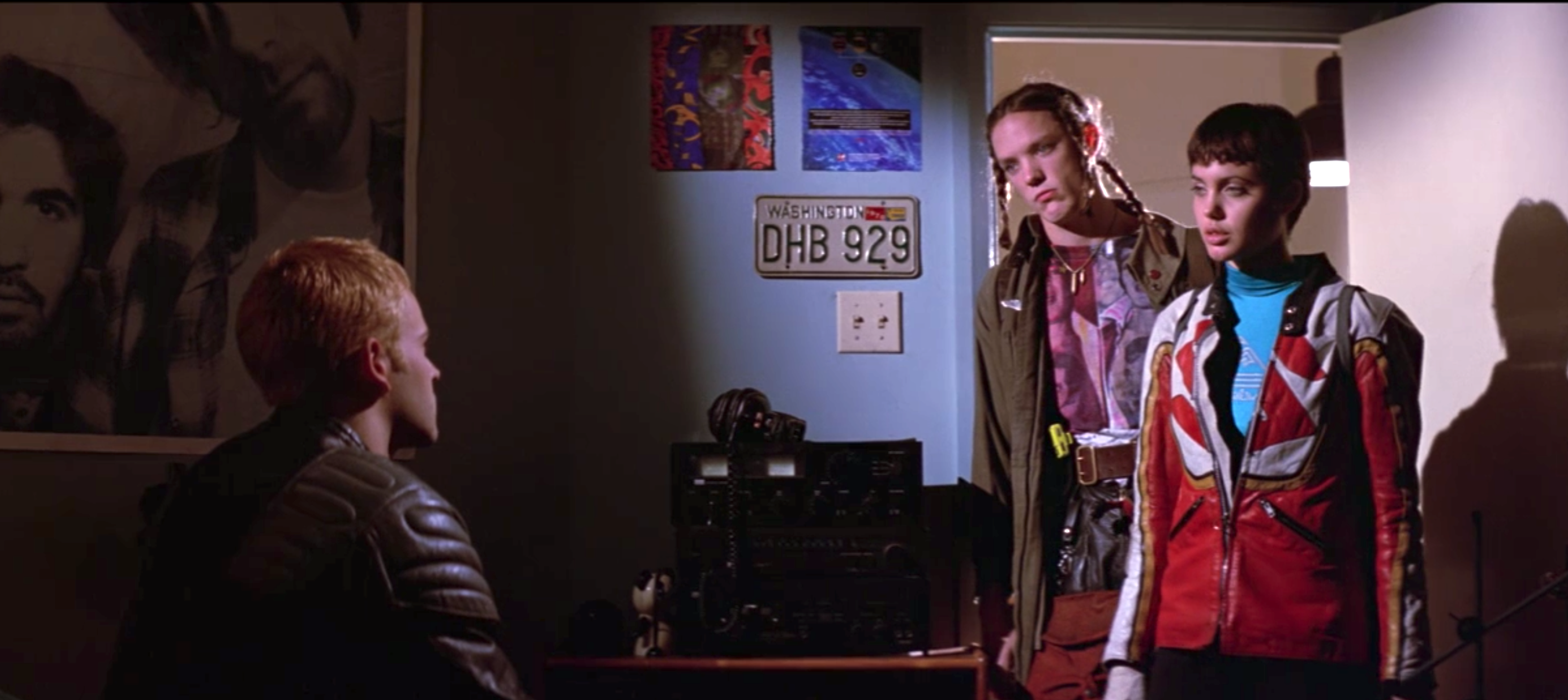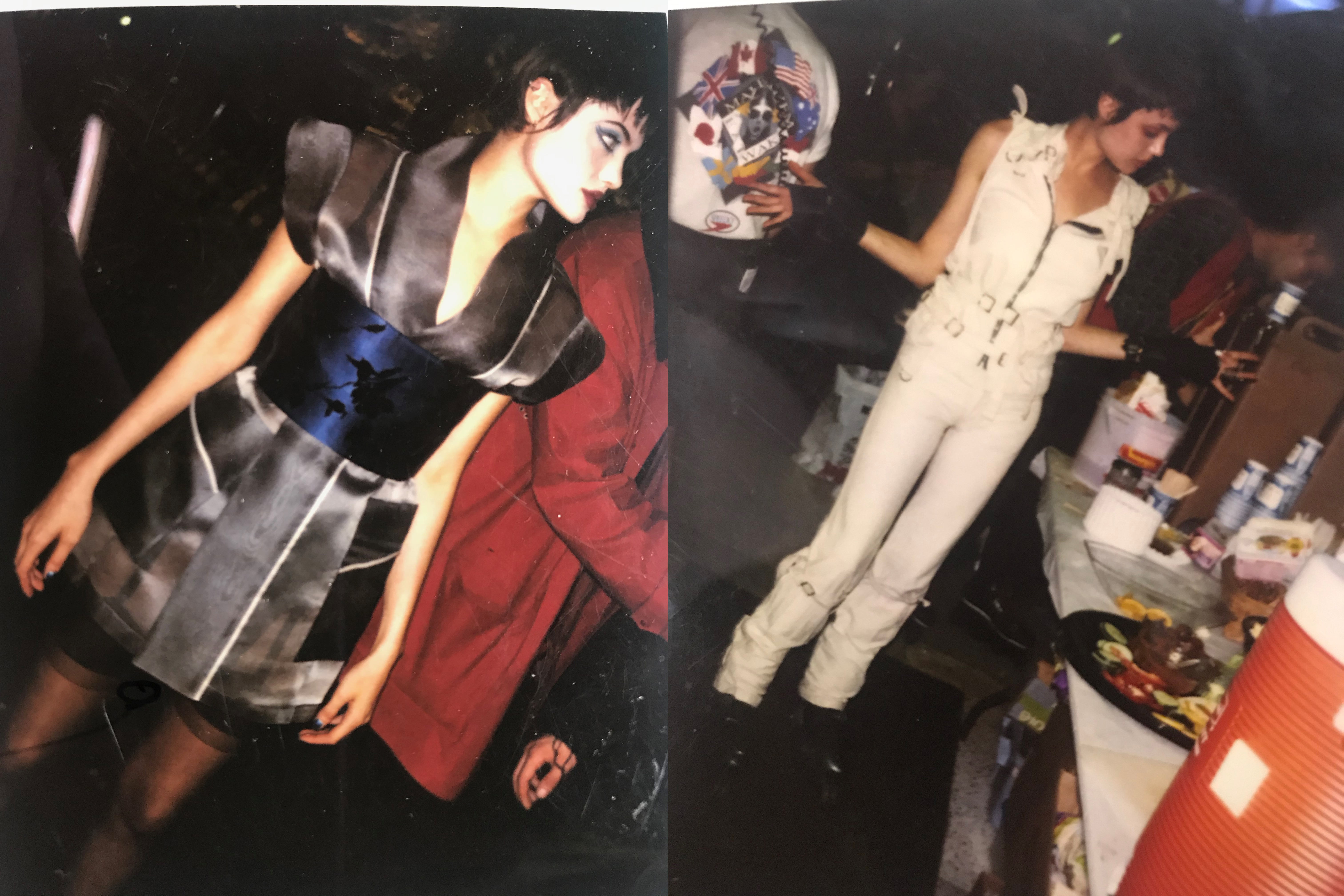 Burton still has most of the film's costumes in his possession (including the ring) and keeps them housed in an old Victorian horse hospital in London that was built in 1797, alongside the rest of his vintage subculture clothing collection, some 20-thousand pieces that he's amassed since the 1960s. He plans on putting on an exhibition of the costumes in the space to celebrate the film's anniversary later this year—quarantine permitting.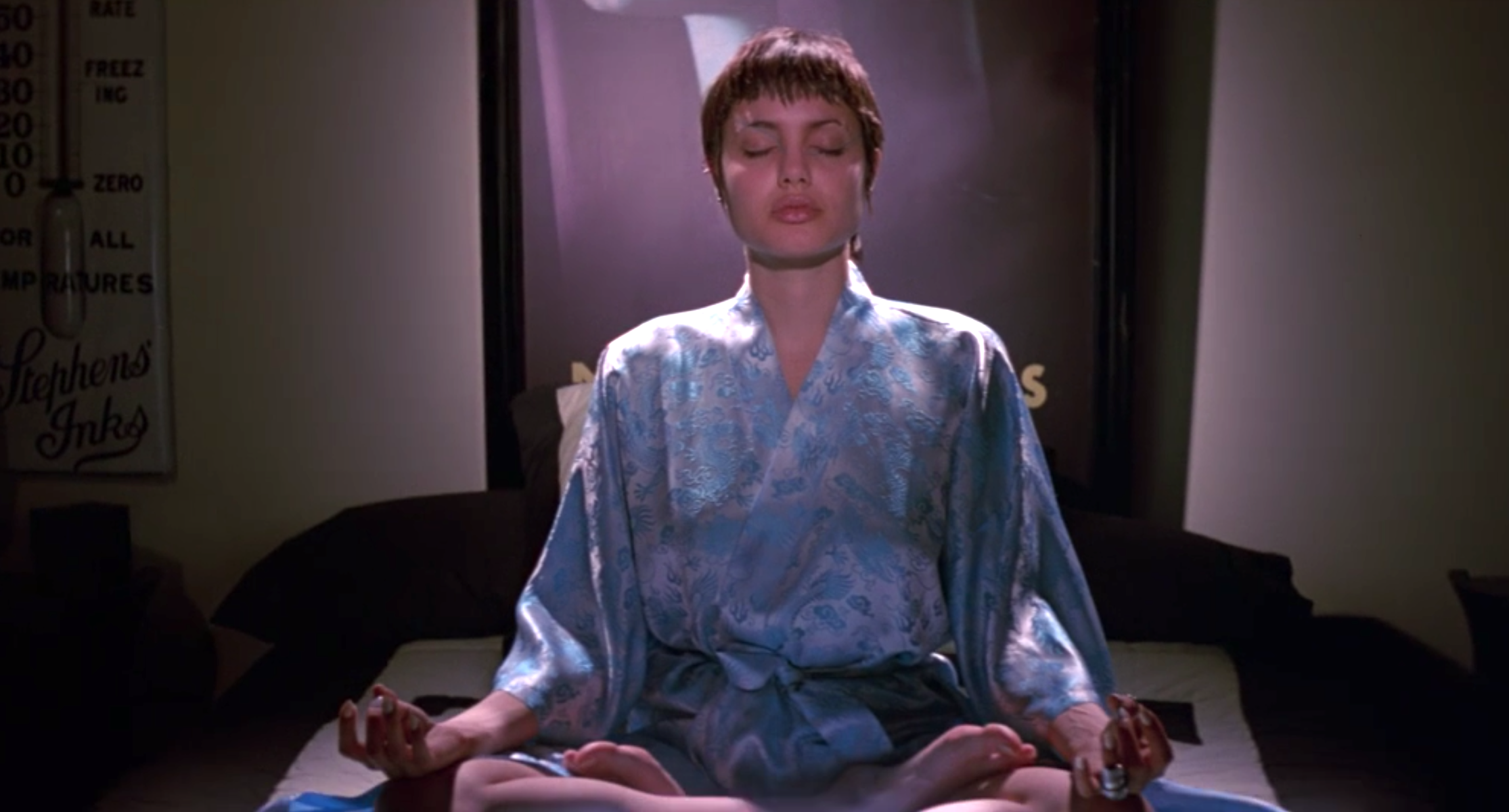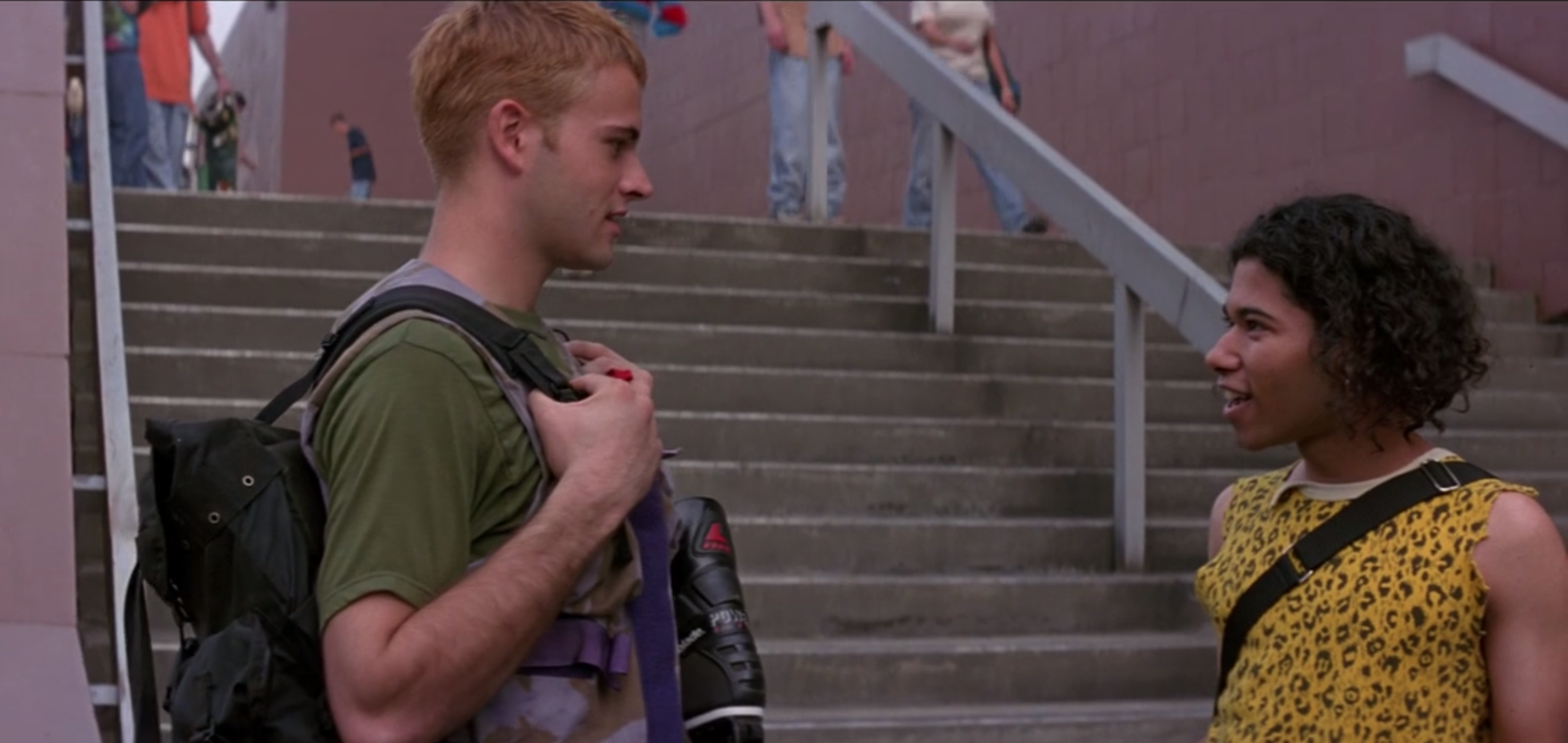 Hackers wasn't the only cyber thriller-themed movie that came out in 1995, but it was the only one deemed fashionably exciting. (Though, much respect to Sandra Bullock's cozy-core outfits in The Net and the futuristic, Blade Runner-esque looks in Johnny Mnemonic.) The cut-up, vintage tees, shiny pants, crop tops, leopard-on-leopard outfits, and leather harnesses not only felt fresh and gender-fluid, but they turned out to be timeless—with the exception of rollerblades. (Will they ever have a comeback? Is this what awaits us post-rollerskate TikTok?) Either way, the most important point of the movie still remains relevant, now more than ever: Hack the planet, forever!
Tagged: