Courtesy of the

Menil

Collection; photograph by Richard Barnes.
The Menil Collection Enriches its Houston Campus
Johnston Marklee create a steel frame for works on paper.
Courtesy of the Menil Collection; photograph by Richard Barnes.
Deep in the heart of Houston is the Menil Collection, a 30-acre campus dedicated to the contemplation and study of art. In a city where everyone drives, it's a place where you can abandon your car and stroll. The late John and Dominique de Menil, two philanthropic connoisseurs, commissioned Renzo Piano to create a museum to house their eclectic collection, which ranges from Cycladic figurines to Surrealist painting and much else. The skylit block opened in 1987 and is still acclaimed as one of Piano's finest works. To the south and east, galleries devoted to the work of Cy Twombly, Dan Flavin, and Byzantine frescoes, plus the earlier Rothko chapel, rise from lawns shaded by live oaks.
They've been joined by a new masterwork: the Menil Drawing Institute (MDI), designed by the Los Angeles firm of Johnston Marklee to house a fast-growing collection of works on paper. An 18-foot-high complex of galleries, study and conservation areas is designed to be viewed from all four sides and is scaled to the modest dimensions of most drawings. Understated and enigmatic, it mediates between the lofty museum and the bungalows that surround the campus, the small cube of the Cy Twombly Pavilion and the white block of a new energy plant. Piano likened the Twombly to a butterfly hovering over a rock, and the MDI has a similar combination of lightness and rootedness. Walls and a projecting roof of white-lacquered steel plates about half an inch thick contrast with broad planks of rough-hewn cedar, stained dark grey. Entry is from two corner courtyards, where white oaks add their shade to a roof that is folded like origami. New landscaping by Michael Van Valkenburgh Associates frames the building.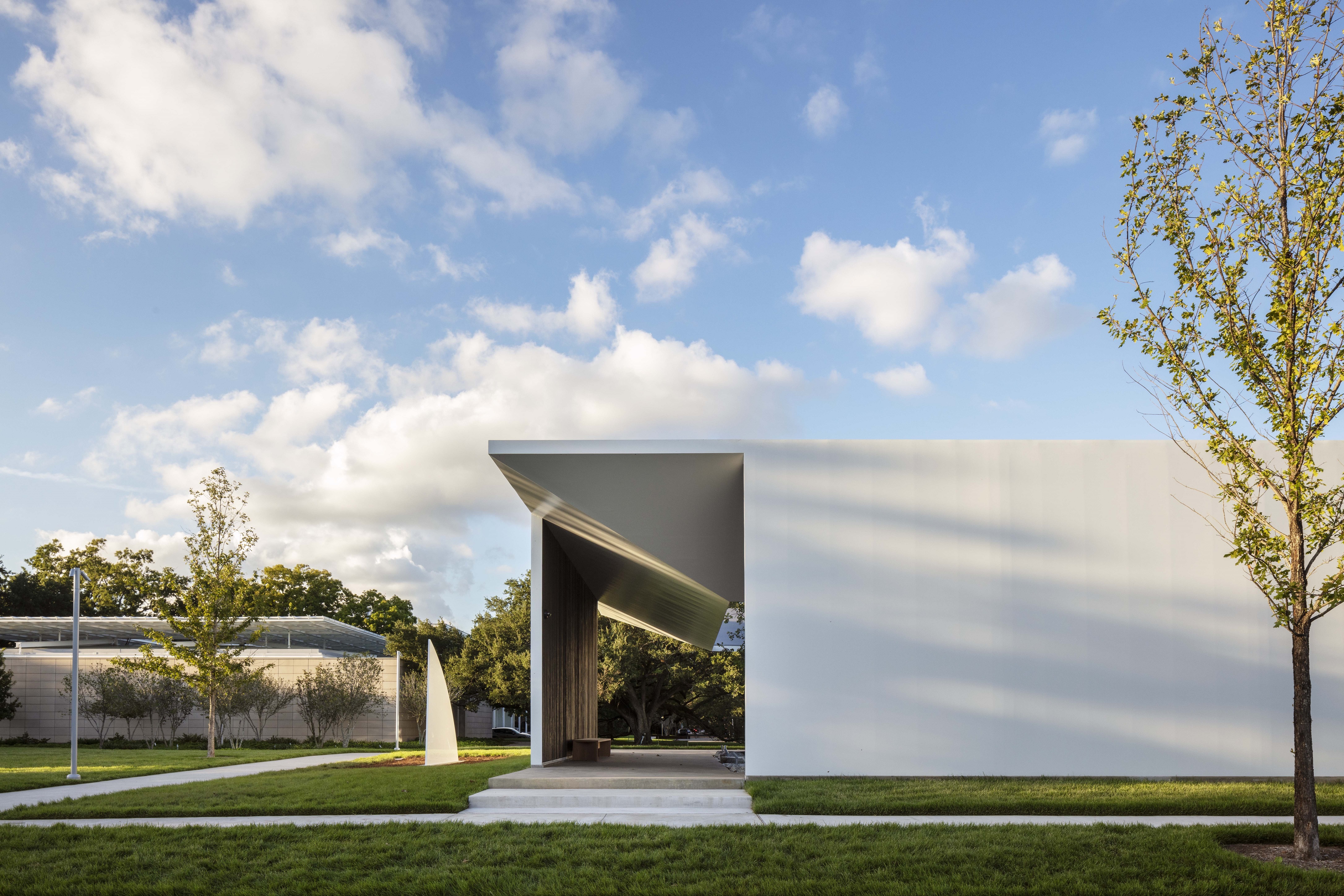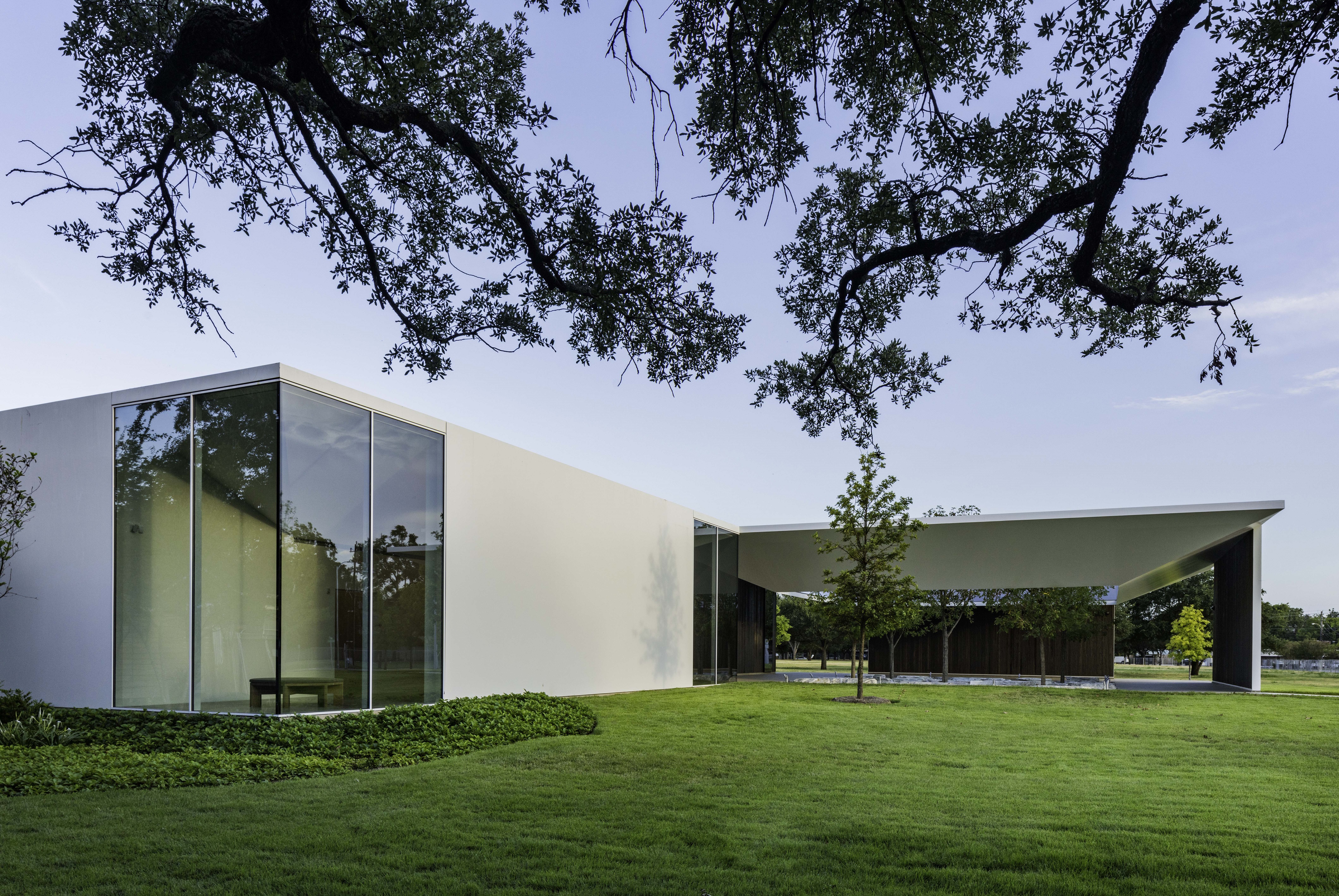 When the partnership of Sharon Johnston and Mark Lee won the MDI competition in 2012, they had created several distinctive houses and other low-key exercises in geometrical abstraction. Cubes were stacked, rotated, or carved away to achieve a richness of form, while employing the simplest of building blocks. "We don't want to wear complexity on our sleeve," says Lee. "We prefer something that seems quite ordinary and gradually reveals its uniqueness—a delayed 'wow!'"
What appears from afar as a minimal sculpture—a Donald Judd box that migrated from Marfa, perhaps—draws you in to experience a subtle exercise in sensory perception. There's a carefully modulated progression from sunlight to shadow, hot to cool, as you cross the courtyards that serve as outdoor rooms to the living room—a concourse that links them and doubles as an events space. "A lot of galleries displaying works on paper feel dark," observes Johnston. "Here we wanted the living room to be welcoming in scale and volumetric in its illumination, primarily soft light from the north." That prepares visitors for the low lighting of the galleries to the south. To the north, the scholars' courtyard—a glass-enclosed garden of rocks and trees—draws filtered light into circulation spaces that link a skylit study room to the conservation lab and staff offices.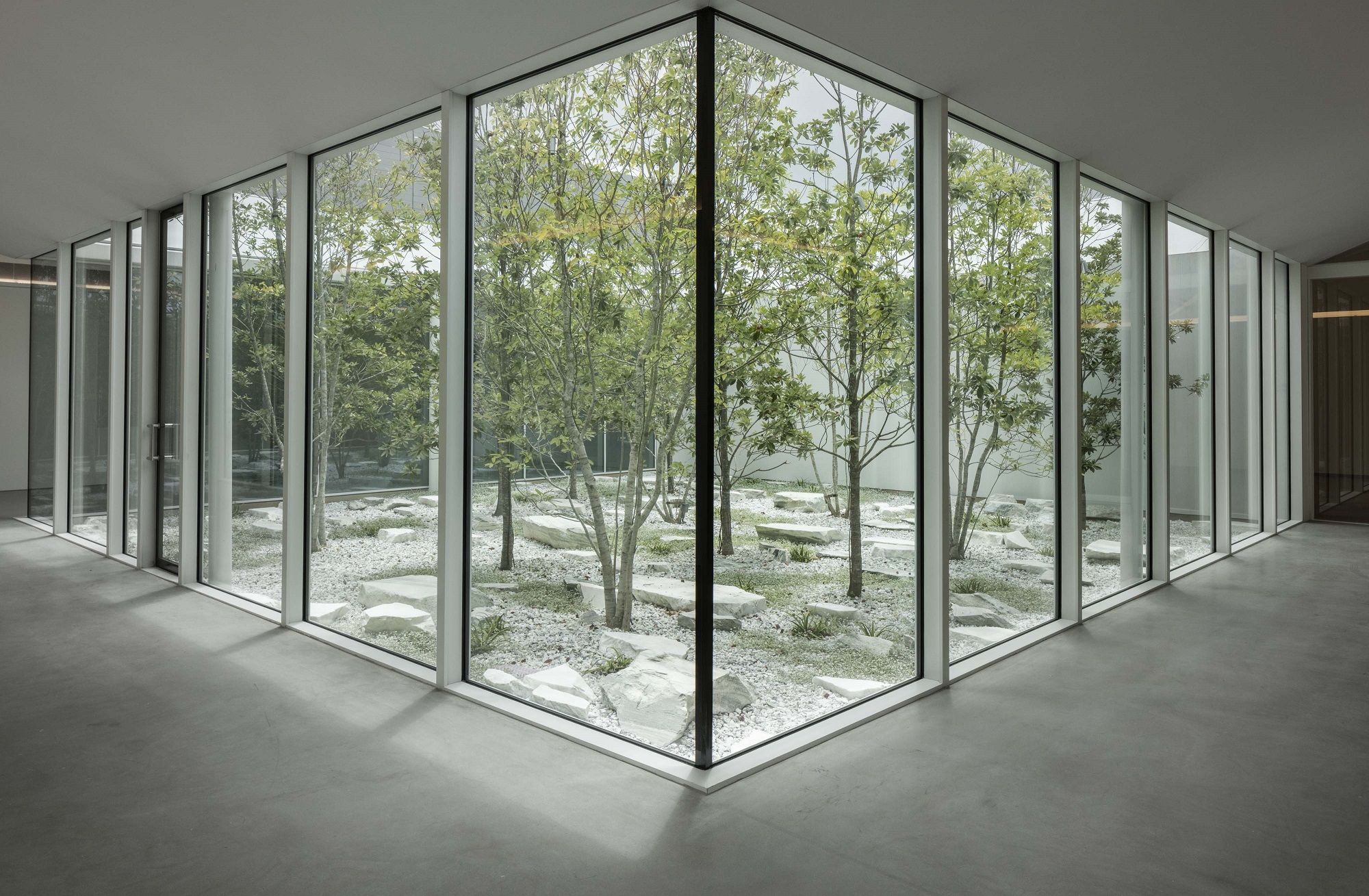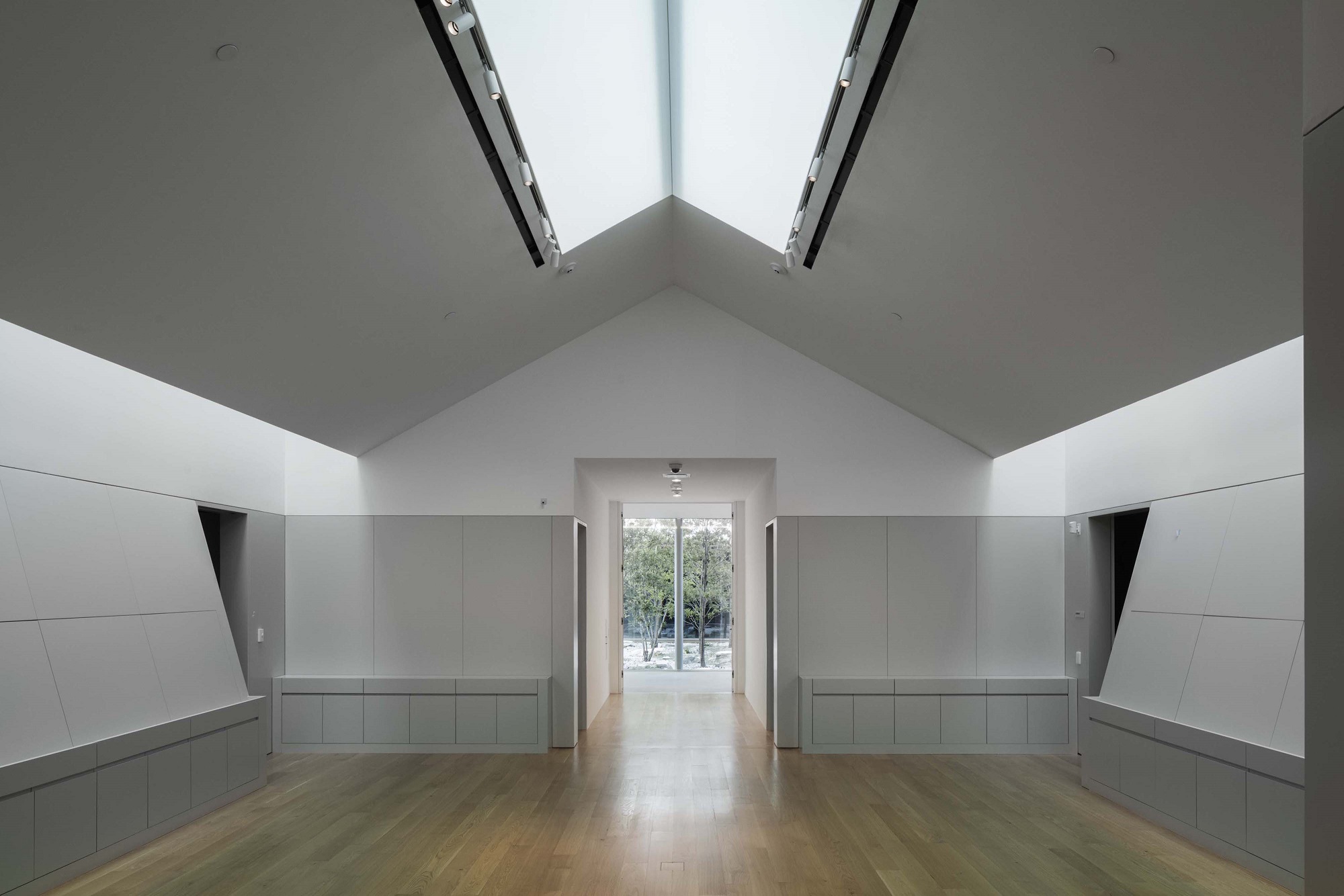 "Drawing is where I can connect with the history of art," declared Bruce Naumann, and artists have long made preparatory sketches for larger works in paint or stone. Dominique de Menil valued them from the start: "Drawings have always fascinated me as an essential means of expression," she said. "They instantly reveal the personality and skill of an artist. It's impossible cheat with a pencil."
Once limited to collectors' cabinets, drawings and other works on paper have assumed a growing importance as works of art to be displayed as well as studied. The MDI is the first ground-up building to serve this specialized role. Jasper Johns was the subject of its inaugural exhibition, marking the publication of the Menil's catalogue raisoné of the artist's drawings. Works on paper can be safely exhibited for only a few months at a time, and most of the collection is stored in the basement.
Johnston Marklee designed a collection of benches, tables, ottomans and desks in collaboration with Jeff Jamieson, who fabricates furniture for the Judd Foundation in San Luis Obispo, California. They complement the wide, white oak floorboards and reinforce the sense of intimacy that pervades the MDI. An octagonal bench is a homage to the one that Charles James created for the Menils' Phillip Johnson house--which also inspired the enclosed garden of the scholars' courtyard. The MDI is deeply rooted in the spirit of the Menil Collection, responding to context and climate, scholarly needs and public enjoyment, in a building of rare originality and beauty.
Tagged: