Jacquemus Officially Endorses The Very Real Corn Trend
TY for the vindication, Simon!
When I pitched the idea of a trend forecasting column in the GARAGE office, I got some reasonable pushback; after all, what qualified me, a lowly 25-year-old culture blogger, to call the fashion shots? Who did I think I was, Robin Givhan? (Okay, nobody said any of this to me, this is entirely my own internal monologue.)
My first trend report, an ode to the Ebay-available Polly Pocket locket, just made good sense in a post-Jeremy Scott Barbie world. Polly Pocket was '90s-nostalgic without being played out, and sure enough, she soon popped her little plastic head up as inspiration in designer Sandy Liang's newest collection, along with The Virgin Suicides and stick-on earrings. "Liang's use of balloon sleeves and mini hemlines befit a Millennial-aged Polly Pocket 2.0," wrote Vogue, and just like that, I was dangerously emboldened.
My sophomore trend-forecasting effort? Corn, baby. Sure, it seemed a little outré at first, but I sipped the sweet nectar of vindication on Monday, when Simon Porte Jacquemus sent models down his lavender-surrounded runway wearing—you guessed it—"woven corn accessories hanging off belts." Suddenly, the corn trend report that had caused at least one GARAGE staffer to walk out of the office laughing didn't feel so funny anymore.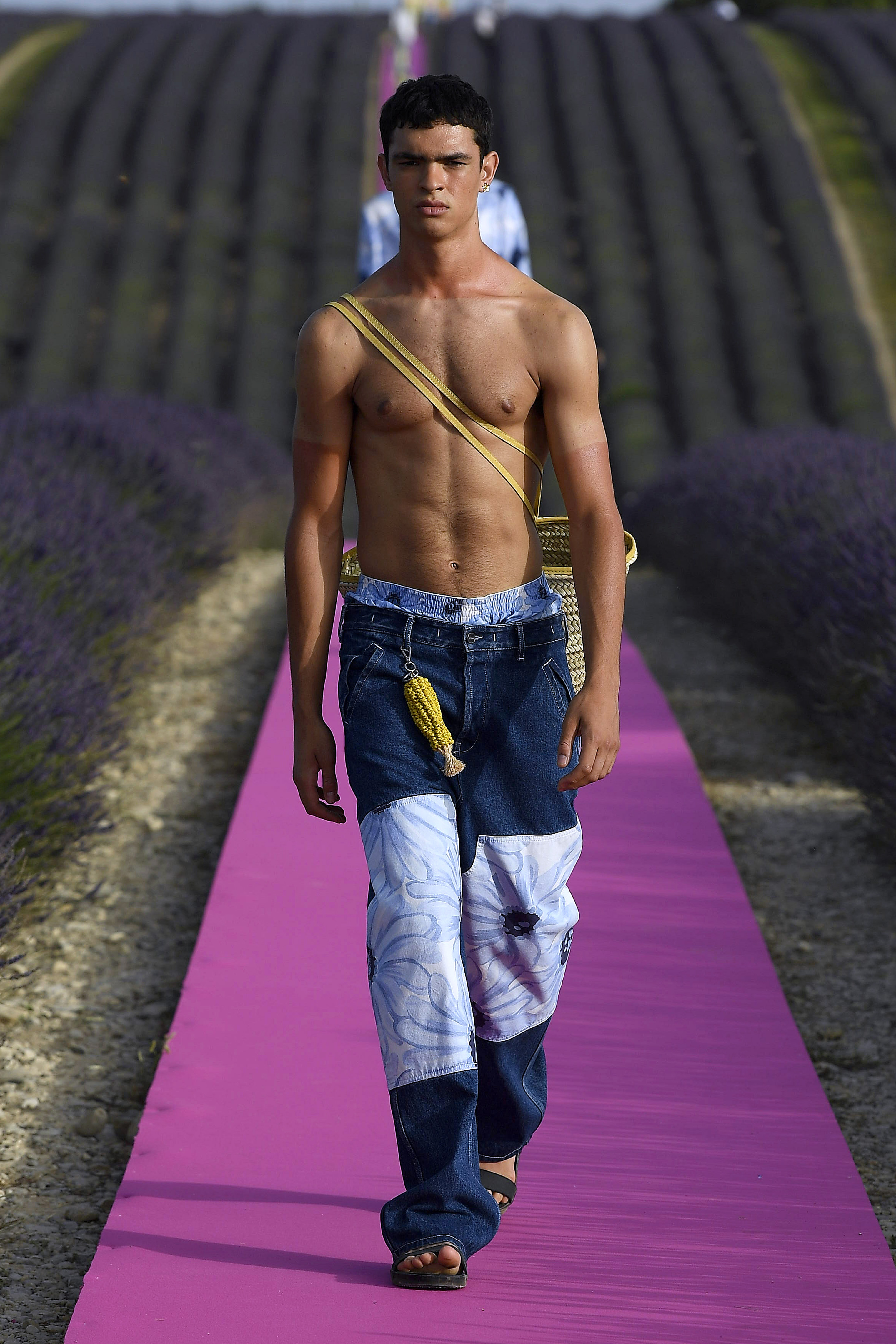 Now, you might be tempted to dismiss this nascent but clear sign of corn mania as a coincidence, but I beg you not to. After all, this is no rando designer we're talking about; when Jacquemus shrinks bags or inflates hats, it instantly hits fever-pitch trend status. When Jacquemus sets up a hot-pink runway in the middle of a lavender field for the brand's 10-year anniversary show, you sit up and pay attention, and you know what we're paying attention to in this particular cultural moment? Corn, as the New Yorker recently illustrated (okay, in a food context, not a fashion one, but it still counts.) Soon, baby corns will hang from earlobes across the world, while delicate little Elsa Peretti 14K gold corn charms will bounce gently against the collarbones of the cognoscenti as they run through JFK to catch their flights to Ischia. And Jacquemus said, let there be corn, and there was corn.
I'm not hubristic enough to think I remotely influenced Jacquemus's collection, but as my fashion career that has mainly consisted of nodding calmly in meetings while Googling "how to pronounce Loewe," it feels good to finally have my finger somewhere near the pulse. I'm not awarding myself full points for this one, because my original corn-call was more associated with a nostalgic, picnic-y collection from a decidedly American brand, but hey, I was pretty close. What I'm really saying here is that I'm a hot genius who's never done anything wrong in her life. Thanks for reading!