BIG's proposal for the Audi Urban Future Award © 2010 BIG
Are Driverless Cities the Future?
You can take our cars when you pry them from our cold, dead hands.
BIG's proposal for the Audi Urban Future Award © 2010 BIG
There's an assumption in certain circles that the driverless city is the future of transportation, but who's at the wheel of this utopian plan? A recent conference organized by the American Institute of Architects at New York University tried to get ahead of this question; even its title, "Anticipating the Driverless City," suggested a when rather than a why, but we're not even close to streets swarming with drone cabs. The panelists' consensus, however, on a date by which at least half of New York's residents will have ridden in an autonomous vehicle (or AV, the current industry parlance) was around 2050. In my opinion, even that's too soon by half.
Personally, I hate driving. I live in NYC because doing so ensures that I rarely, if ever, have to get behind the wheel. (Perversely, I love driving in LA, but that's probably because when I'm there I have a much more leisurely schedule, and because automobiles are so entrenched in Angeleno culture.) But Americans in general love to drive. Not only are automobiles part of our patrimony—we may not have invented the car, but we perfected it, mass produced it, and powered our economy with its engine—but they're embedded deep in the national imaginary.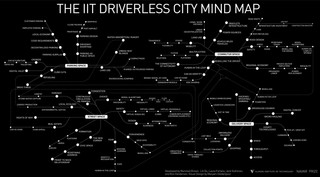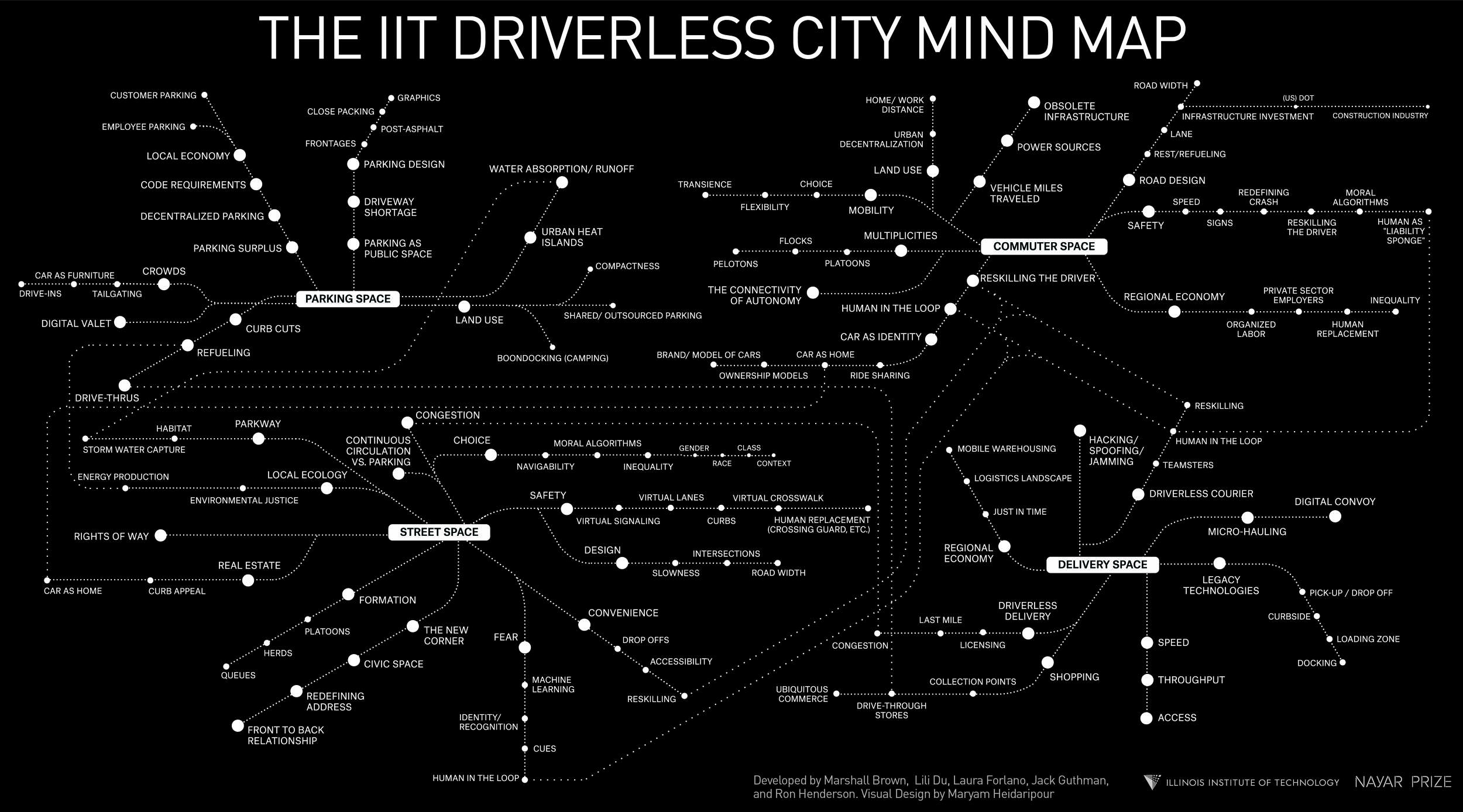 So Americans are unlikely to give up their cars readily. They represent a great deal for us: coming of age, autonomy, road trips, status, speed. Currently, the US has around 260 million registered automobiles on its roads, or slightly more than one car for every citizen over the age of 18. New York City proper has about 1.9 million cars for its 8.6 million residents. Compare that to car ownership in other, more highly populated parts of the world: Tokyo, with 38 million people, has only 3 million automobiles. Delhi's 26.5 million residents share but 3.2 million cars, and Shanghai's 24 million residents have a mere 2.5 million autos among them.
Presumably, AVs will minimize accidents (they'll be programmed to stop on a dime), alleviate curb congestion (no need to park as the AV would continue on to other tasks after drop-off), and maximize their utility by working at higher capacity (the average US car now operates at 2% of its optimal efficiency). But here's the rub: I find it difficult to fathom, but somewhere between four and five million people in the US make a living through driving—cars, delivery vans, long-haul truckers. The driving profession has a low bar to entry—it's an eminently learnable skill, and has many and varied applications. AVs would obviate a significant portion of the workforce, and that means training for higher-skilled jobs. A noble objective, indeed, but the US education system is not exactly the envy of the rest of the world.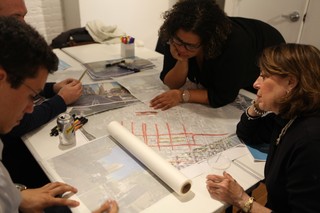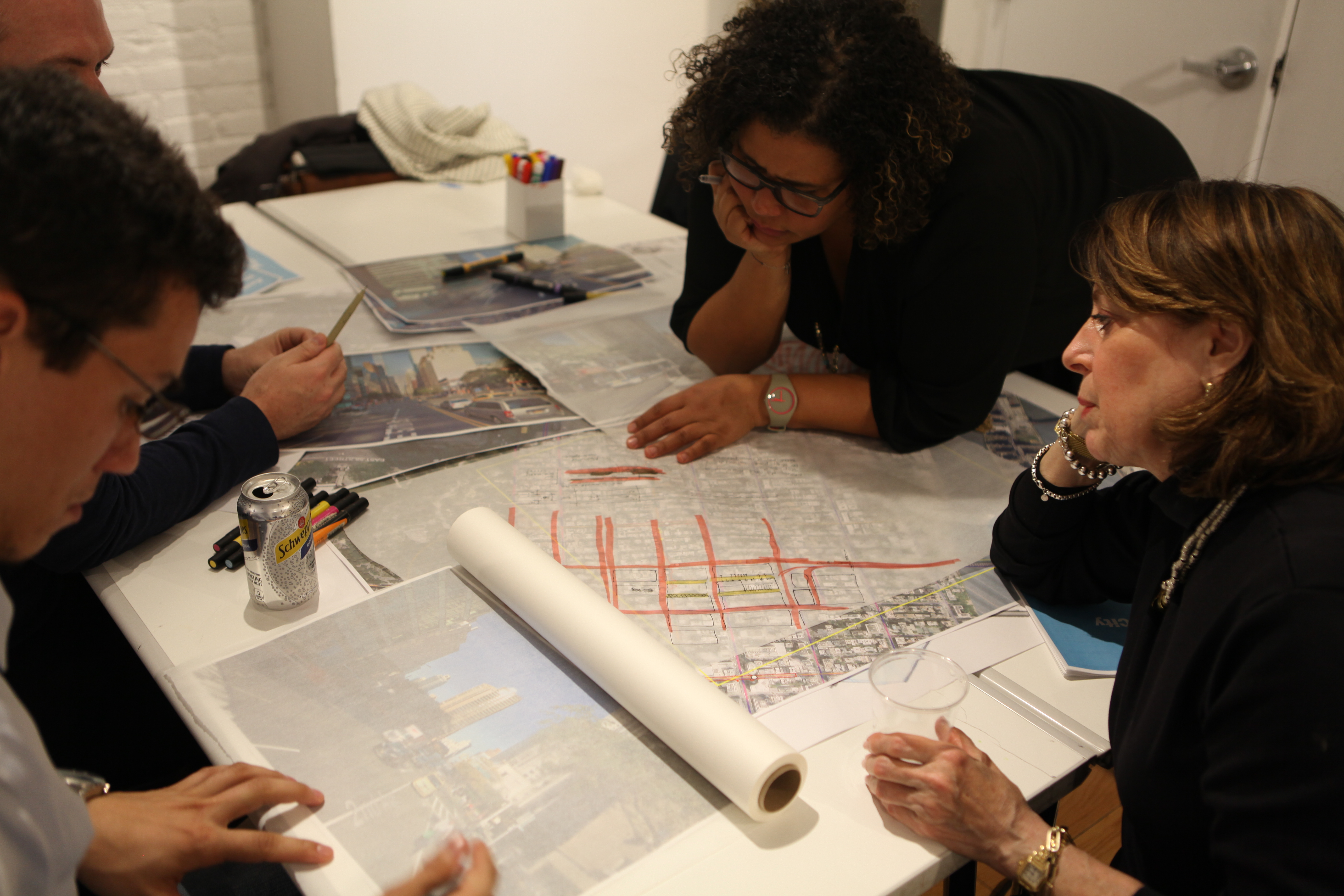 Right now, riders of the MTA's L train have a daily AV experience; it's the only line that accelerates and brakes solely by radio frequency and microprocessor. Of course, the L runs on an isolated track shared with no other lines, obviating the issue of traffic. But the number of different types of vehicles that share the city's roadways with pedestrians renders the thought of AVs nightmarish. I can't even imagine them in Lagos, in Lahore, in London. This month's summit may prove prescient, and there are more to follow. But even the assembled experts—burdened by questions of equity, access, loss, and obsolescence—were hesitant to appear overoptimistic.

"Anticipating the Driverless City" took place at NYU on December 1.