Exploring Space at the Guggenheim Bilbao's 20th Anniversary Show
The exhibition sprawls throughout Frank Gehry's transformative building.
It's been twenty years since the Guggenheim's controversial Frank Gehry building was installed in the Spanish industrial town of Bilbao. Its arrival changed the place dramatically, forcing the local economy and culture to adapt to a new level of status and popularity almost overnight. Some locals were in love; others couldn't stand the sight of it, but Guggenheim Bilbao established itself immediately as a key part of the museum's international "constellation" alongside hubs in Venice and New York; an extension of the brand in Abu Dhabi is forthcoming, as well.
Art and Space is one of several exhibitions framed in part as celebrations of Guggenheim Bilbao's anniversary, and takes as its starting point an unlikely-sounding collaboration between Basque artist Eduardo Chillida and German philosopher Martin Heidegger—(the two co-published an artist's book in 1969). The show gathers abstract art from the early years of modernism up to the contemporary and seeks, as its title suggests, to explore ideas about space in visual practice. The presentation largely bypasses in-depth art-historical analysis, focusing instead on a more formal examination of physical and architectural territories that probes shared and negative space in particular.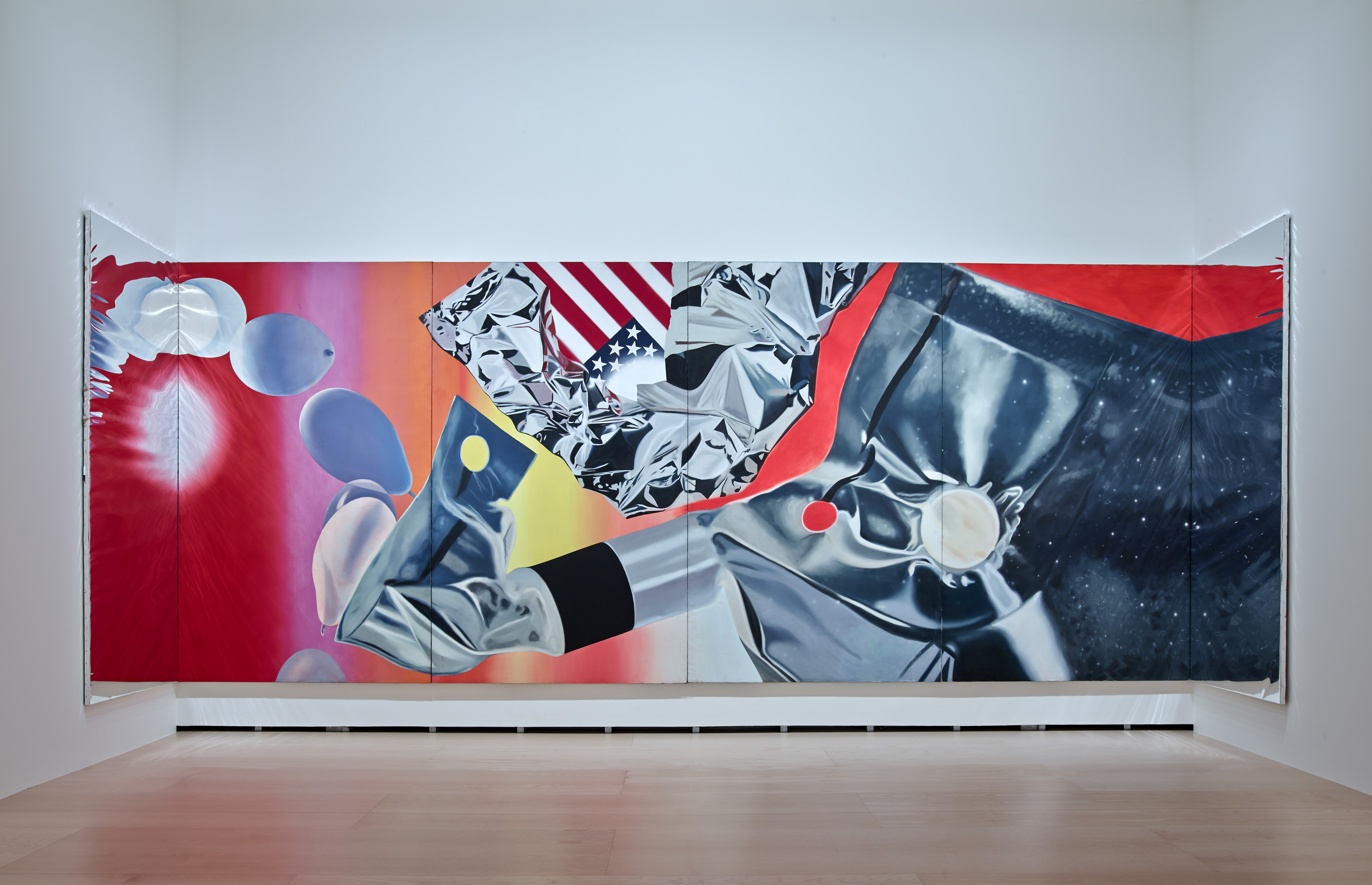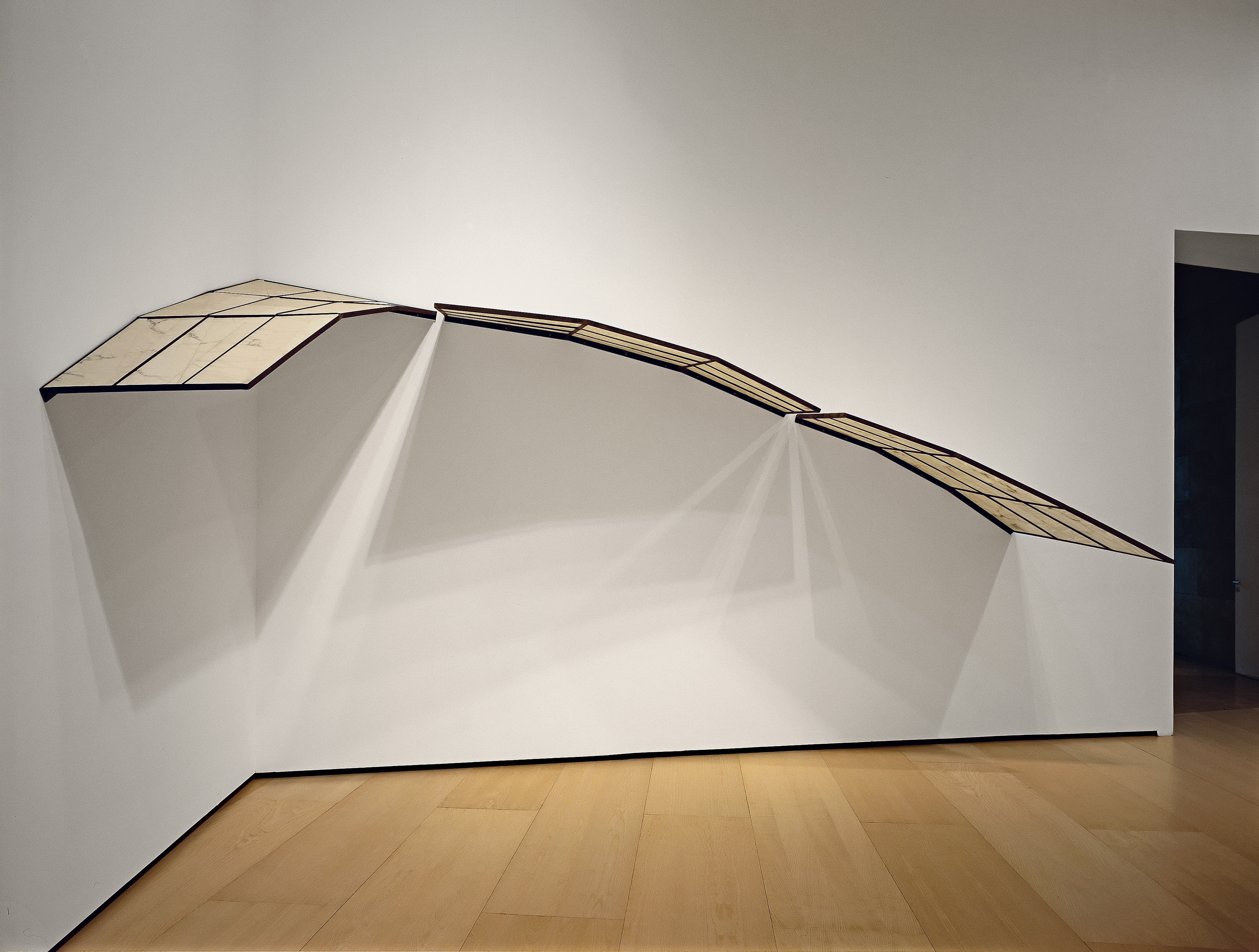 Curated by Manuel Cirauqui, Art and Space features work in installation and intervention, painting, sculpture, and film, and centers on a consciously diverse mix of artists (practically a requirement given the citation of Heidegger, notoriously a Nazi sympathizer). "If we declassify works they start operating dynamically between one another," Cirauqui said of the curatorial process ahead of a recent preview tour. "The idea of space can be a kind of compass to how works inform each other and connect with the spaces where they're shown."
The exhibition is divided into sections, each of which addresses a specific theme without regard to chronology. Eve Hesse's delicate fabric-and-paper forms embrace the first room's interior, entering into a subtle dialogue with Agostino Bonalumi and Anna Maria Maiolino's sculptural paintings. Gordon Matta-Clark's film Conical Insert (1975), which documents one of the artist's incisions into architectural structures, makes for an effective compliment. A subsequent room explores the idea of hidden space: Look (Blick) (1987), an elevated concrete sculpture by Isa Genzken, appears at first to be a simple cube, but gains unexpected dimensionality from an internal mirror. It's paired with with a crystal-dusted canvas by Mary Course that also uses reflection and refraction to open things up.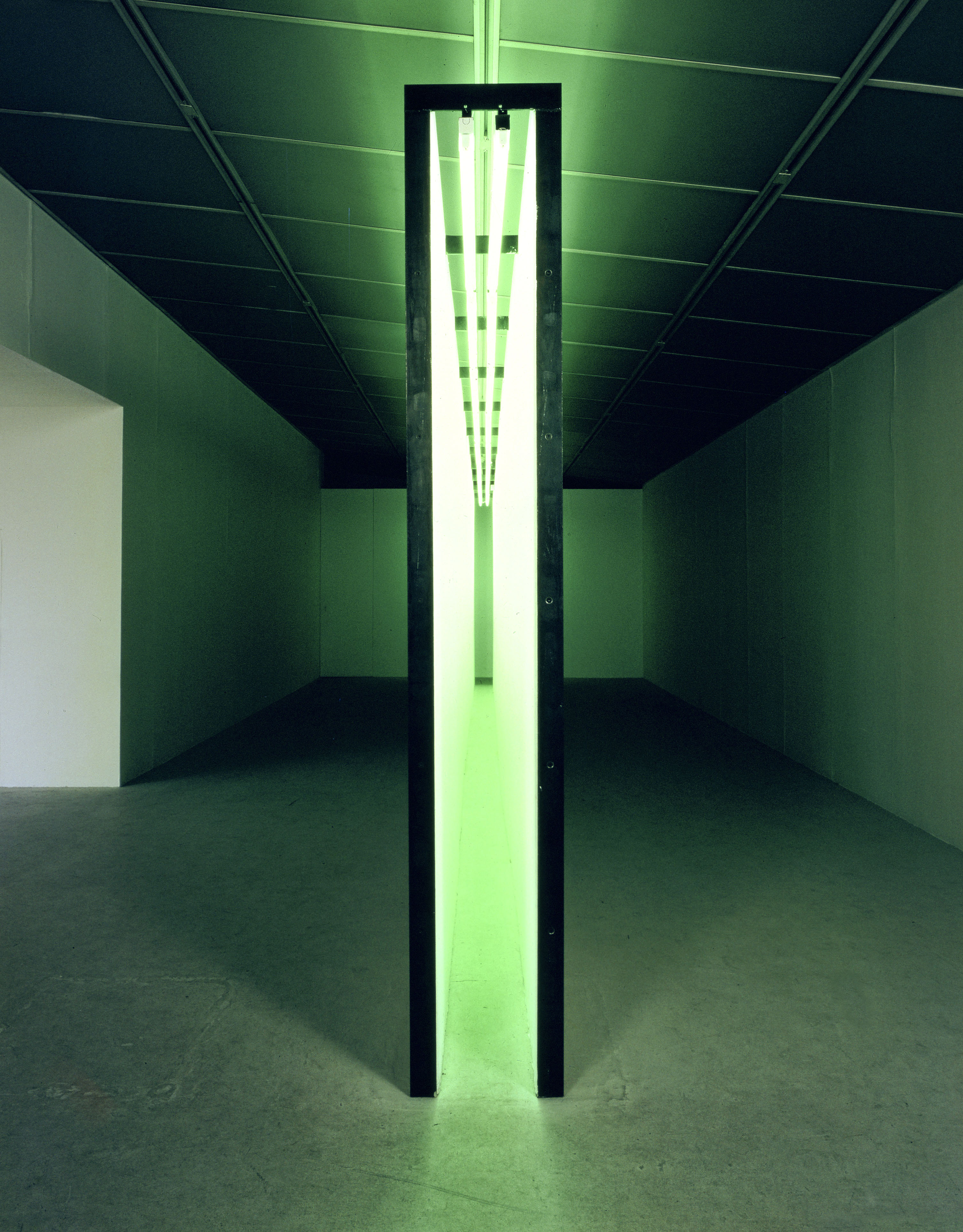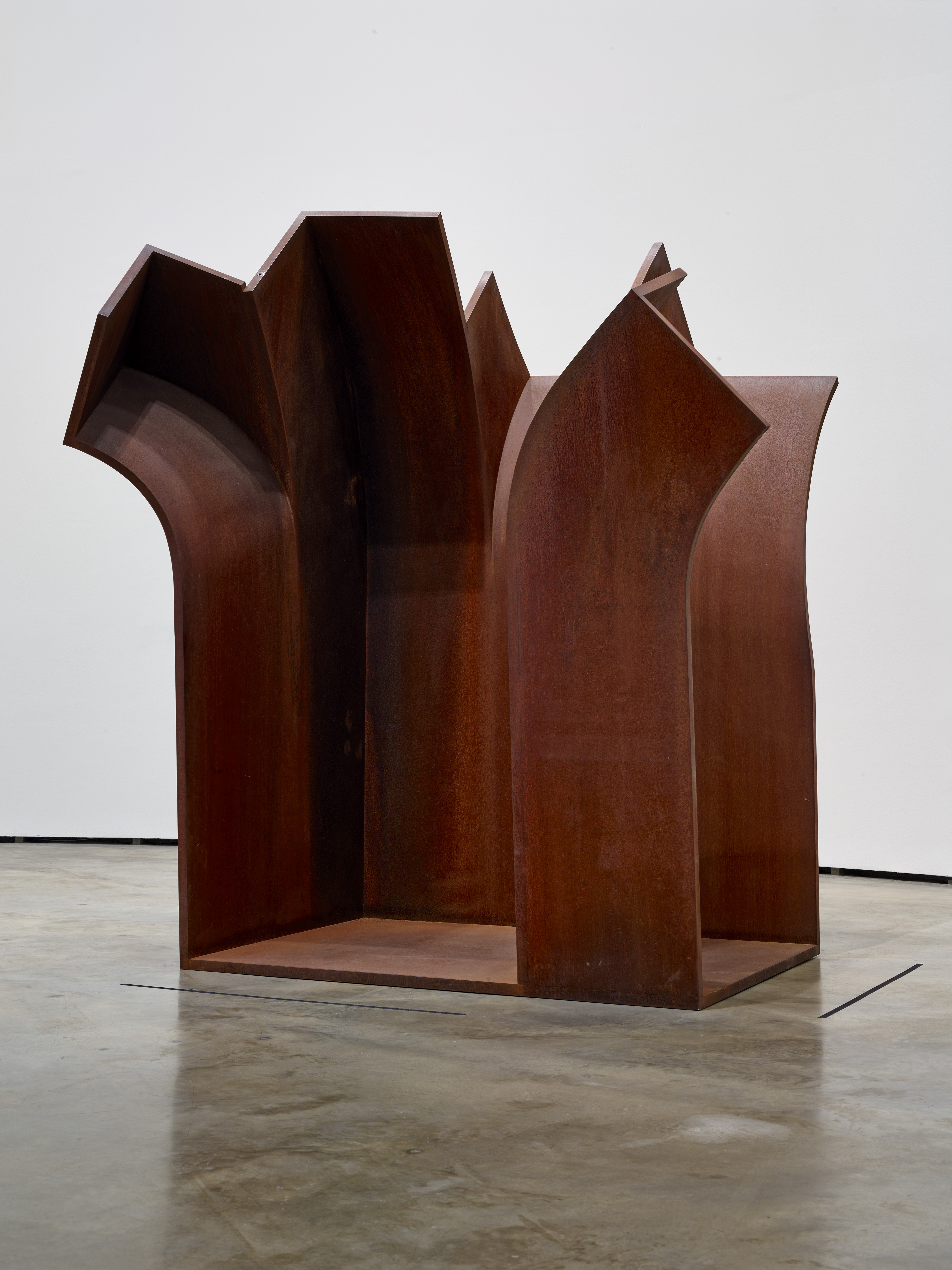 Elsewhere, Agnieszka Kurant's eerie Air Rights (2015), a collection of meteoric rocks that float above their pedestals courtesy of an electromagnetic charge, alludes to the buying and selling of the space around buildings. Pierre Huyghe's intervention Timekeeper (2002), meanwhile, consists of an area of wall from which the paint had been scraped away to reveal the board beneath, an allusion to time-consuming Sisyphean routine. And nearby is a striking metal sculpture by Alyson Shotz featuring sheets of chainmail that hang in luxurious folds like soft fabric, exuding feminine energy and strength.
Art and Space benefits from a wealth of such striking juxtapositions: Lee Ufan's minimalist paintings are in dialogue with Richard Long's imposing Bilbao Circle (2000), while sculptures by Nobuo Sekine that exploit the surface tension of water jive with Ernesto Neto's interactive and immersive sculpture, White Bubble (2013/2017). In Damian Ortega's Cosmic Thing (2002), a Volkswagen beetle in exploded form lays claim to an expanded area, while Rivane Neuenschwander and Cao Giumarães video Inventory of small deaths (Blow) (2000) follows a bubble as it drifts through a domestic interior. The final room is all about confinement, beginning with Bruce Nauman's Green Light Corridor (1970), a narrow tunnel tinted with neon light that opens up into a view of Robert Motherwell's Pheonican Red Studio (1977).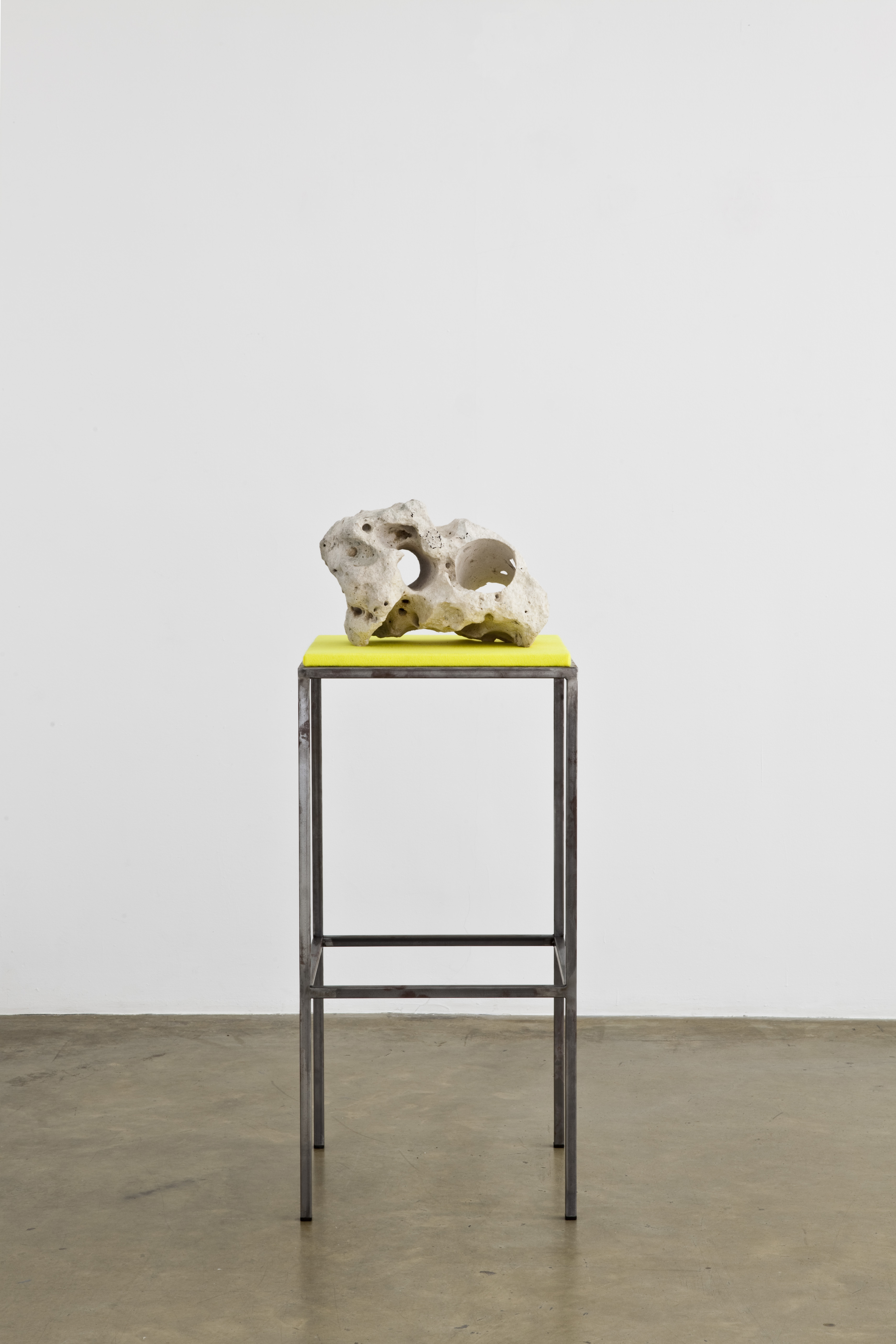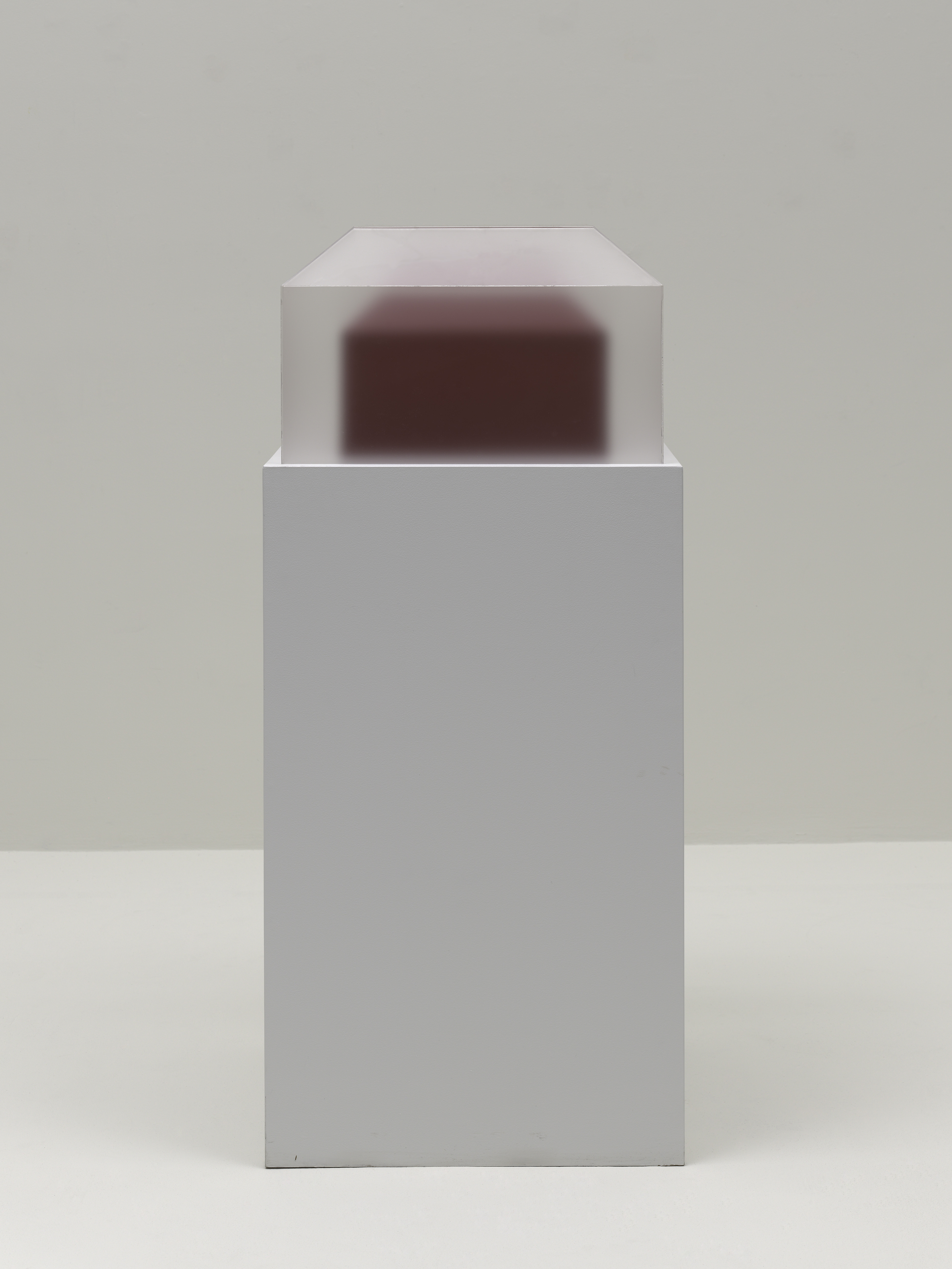 Art and Space is installed throughout the building, occupying its many curves and corners, and even the interior wall of its glass atrium. A visually complex but highly accessible occupation of Gehry's interior, it's a truly multilayered and appropriately open-ended experience.
Art and Space is on view at Guggenheim Bilbao through April 15, 2018.