Exclusive: See Ryan McGinley's Photographs of a Kiss-In for LGBTQIA+ Rights
Activist group Voices4 staged an action at the Consulate of Uzbekistan in New York City to show solidarity with queer people facing government repression.
Photog
On February 11, Voices4, an LGBTQIA+ activist group I founded in 2017, held a kiss-in outside the Consulate of Uzbekistan in New York City. Our action was a display of solidarity with queer people living in countries, including Uzbekistan, Azerbaijan, and Tajikistan, where this type of public affection would be met with imprisonment, violence, and possibly death. At Voices4, we use nonviolent direct action to advocate for LGBTQIA+ rights all over the world. We stage actions and marches, and the targets of our protests, such as the government of Uzbekistan, are often thousands of miles away. For our demonstrations to have an impact, we need images that are powerful enough to reach the other side of the world.
One goal for the kiss-in was to broadcast to queer people in Azerbaijan, Tajikistan, and Uzbekistan that they are not alone, and that the global queer community is fighting for them. Another aim was to draw attention to the issue of state-sponsored violence against LGBTQIA+ people and hold these governments accountable. When these countries abuse their queer citizens with impunity and the international community remains silent, it ensures that the violence will continue to spread.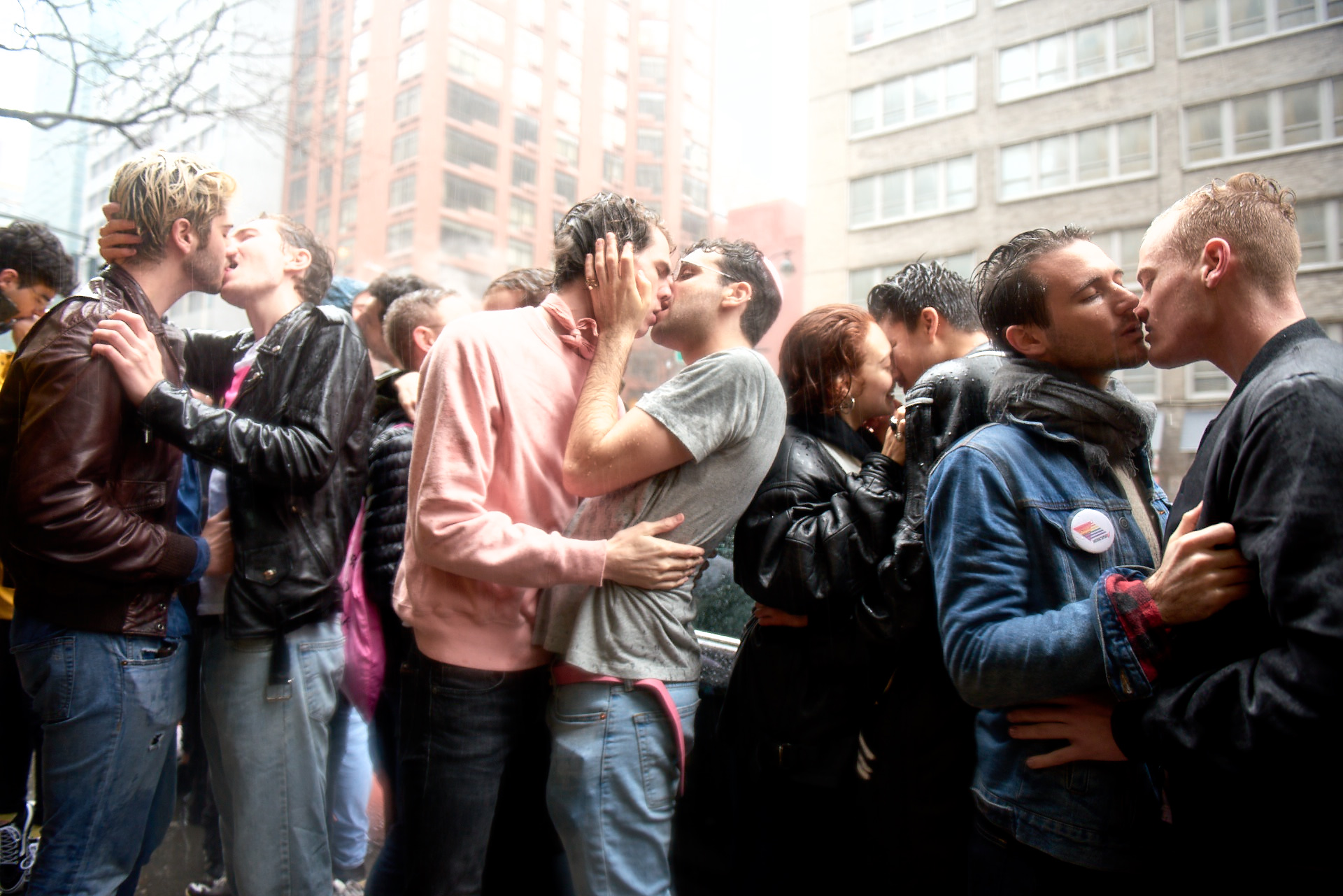 Without online visibility, our protest would have accomplished very little. The only people that saw the event in person were a few quick-walking New Yorkers trying to escape the downpour, and one very confused doorman. However, the response on social media was swift. Words about and images of our protest spread rapidly, and our inbox was flooded with messages from queer people all over the world, refugees currently living in America as well as persecuted people abroad, some of whom we were able to connect with resources they needed. The visibility of our protests have paid off: we have been covered by publications all over the world, including the Novaya Gazeta, Russia's main opposition newspaper, and Radio Free Europe Tajikistan.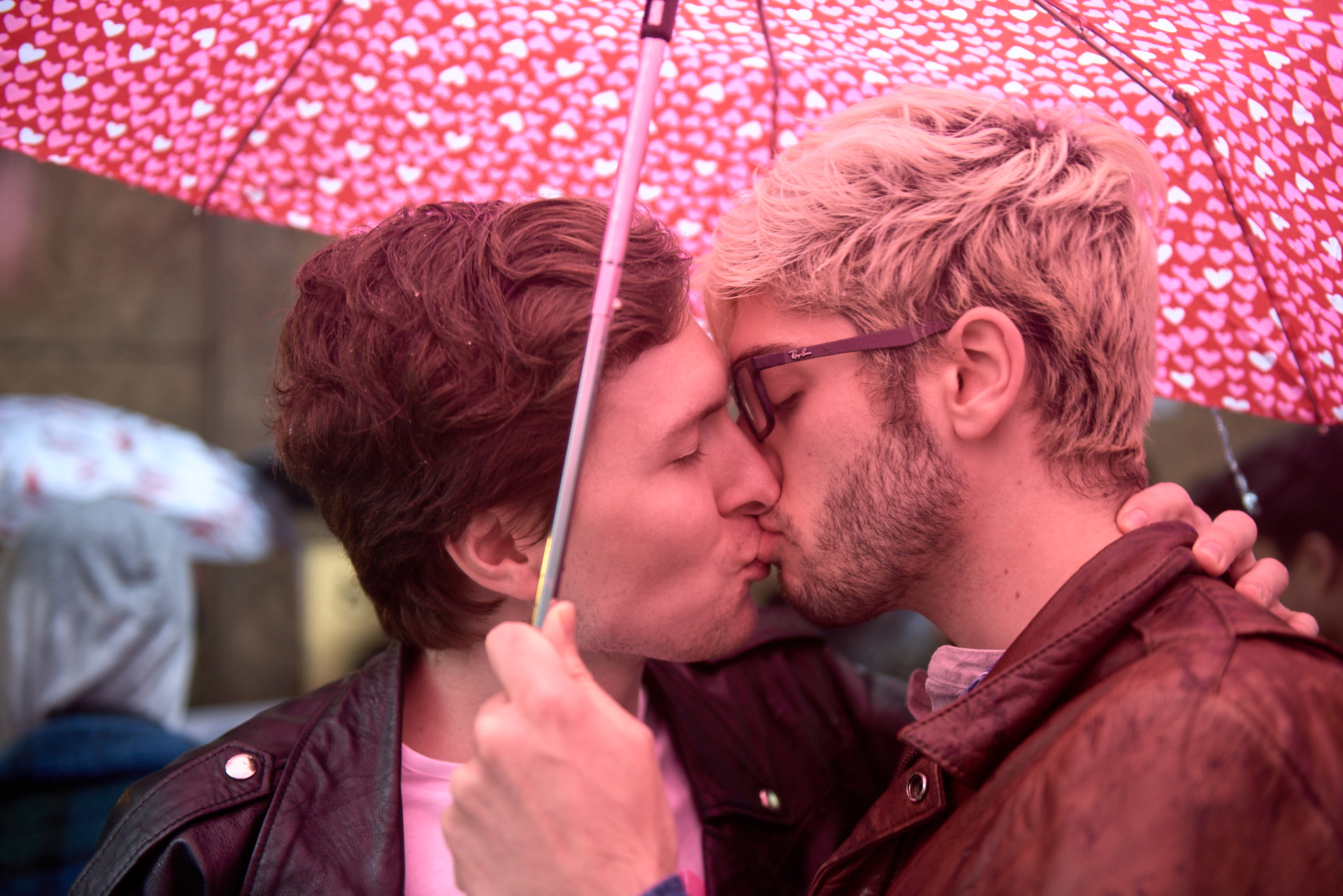 At Voices4, we believe that queer people anywhere are obliged to help queer people everywhere. The freedom we have in New York City to love openly is inextricably bound with a responsibility to protect those elsewhere who face violence and repression for being who they are. We kiss in the streets for those who cannot, and we document it for all the world to see.
See Ryan McGinley's photographs from the Voices4 kiss-in below and learn more about Voices4 here.