The Lookout. Photo by Sean Santiago.
Your Scandi Minimalist Dream Home Is Waiting at Stockholm Design Week
At Stockholm Furniture & Light Fair, there were terrazzo-esque platforms, fortune-cookie lounge chairs, hygge vibes all around, and lots of forest green.
The Lookout. Photo by Sean Santiago.
I followed a squad of black-clad men and women off the train and down a covered pathway into the Stockholm Furniture & Light Fair last week. It was another gray day in Sweden, but inside the fair was a Nordic design lover's dreamscape, outfitted in light wood and deeply hued throw blankets, shared with a few thousand industry insiders. Many of the brands represented at the fair—Denmark's Menu, &tradition, and Muuto, for example— have a strong international presence, part of the Scandi aesthetic zeitgeist of warm minimalism with a focus on texture rather than color, and a sense of proportion best suited to small spaces. But they're still relatively hard to find outside major urban centers.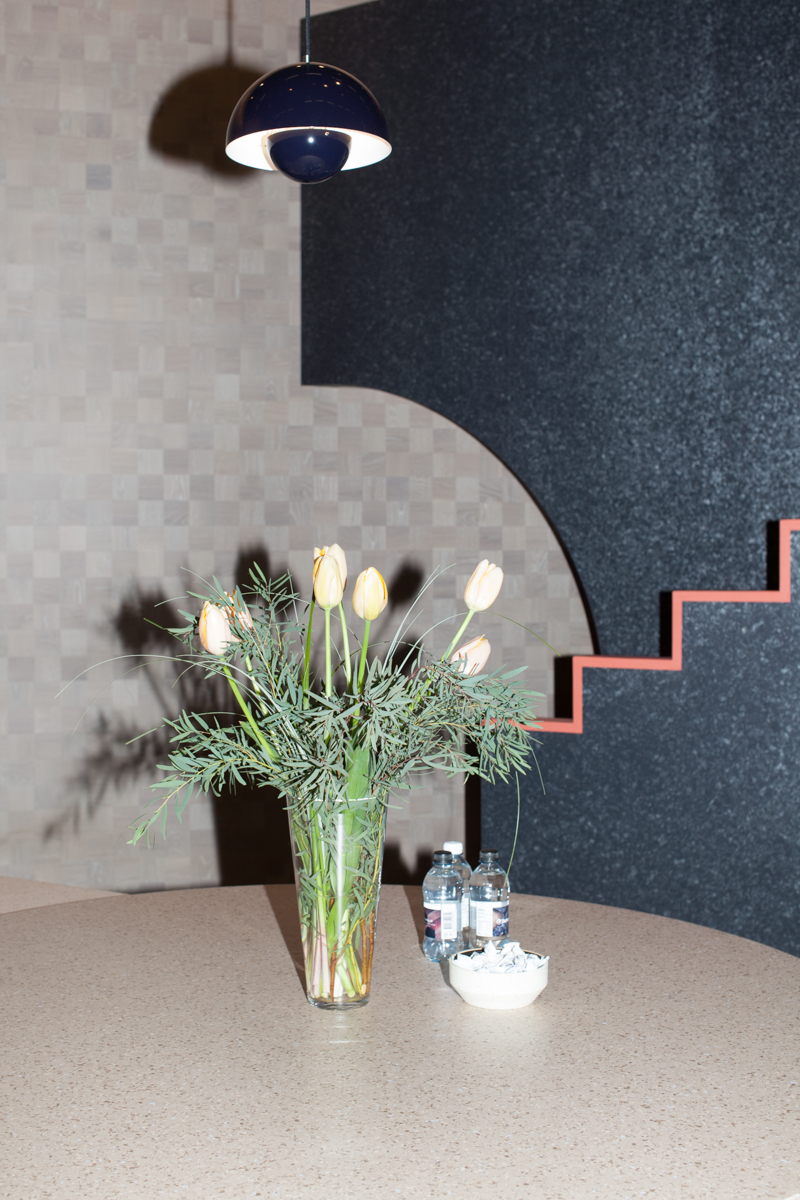 Most of the fair booths were charming in that hygge sort of way, from Menu's cozy corner clad in undulating neutrals to Ferm Living's rust-colored living room wonderland. But it was an edgier concept from vinyl flooring company Tarkett that stood out as one of the fair's most compelling spatial renderings. The Lookout, made in partnership with and under the direction of Note Design Studio, used Tarkett's line of flooring to create a series of staggered platforms like terrazzo steppes on which visitors could recline and recharge, as well as a staircase leading up to an unexpected vantage point. It was practically lunar on approach, taking on a more familiar form when sat on and climbed. It also progressed the major color story from the fair, working in a palette of brick red and moss green.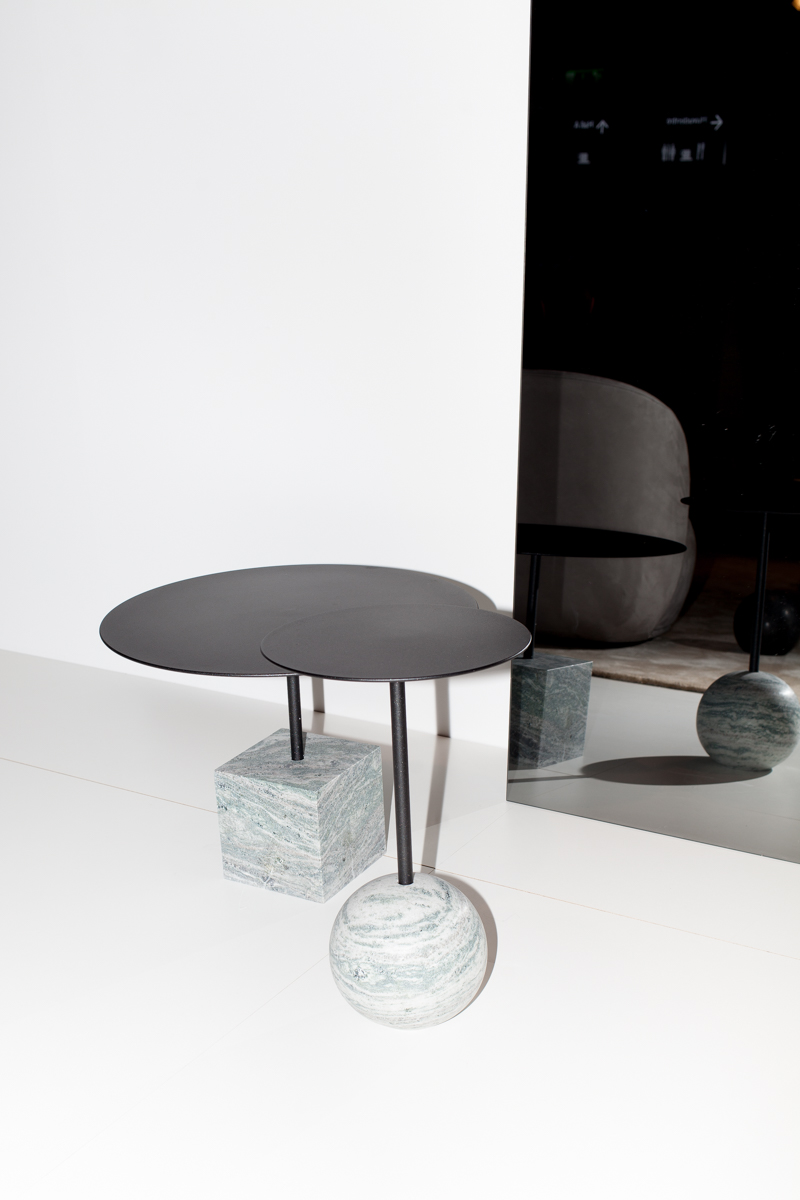 Danish restraint was executed with something approaching joie de vivre at Friends & Founders. Sophisticated lines and a trademark Scandinavian sparseness inform the five-year-old collection of lighting, seating, furniture, and accessories founded by Ida Linea and Rasmus Hildebrand. The duo worked with glass to create angular tables with a pleasing lightness, though all of the brand's offerings have a svelteness that makes them arresting despite their small footprint.
Younger designers were well represented in the Greenhouse section of the fair; students from the Faculty of Fine Art, Music and Design (KMD) in Bergen, Norway, imagined furniture for a world altered by climate change, creating full-scale prototypes meant to meet future demands on natural resources. Beckmans College of Design partnered students with six major Swedish design firms including Blå Station and Materia to develop prototypes ranging from a sculptural room divider to a lounge chair inspired by the shape of a fortune cookie. And Hi Thanks Bye, a Toronto-based interdisciplinary studio from founders Stein Wang and Topher Kong, had one of the strongest showings, a tightly edited collection that included a dining chair, bookshelf, bar stool, lamp and side table, inspired by traditional Chinese designs and tempered by the influence of the Canadian wilderness.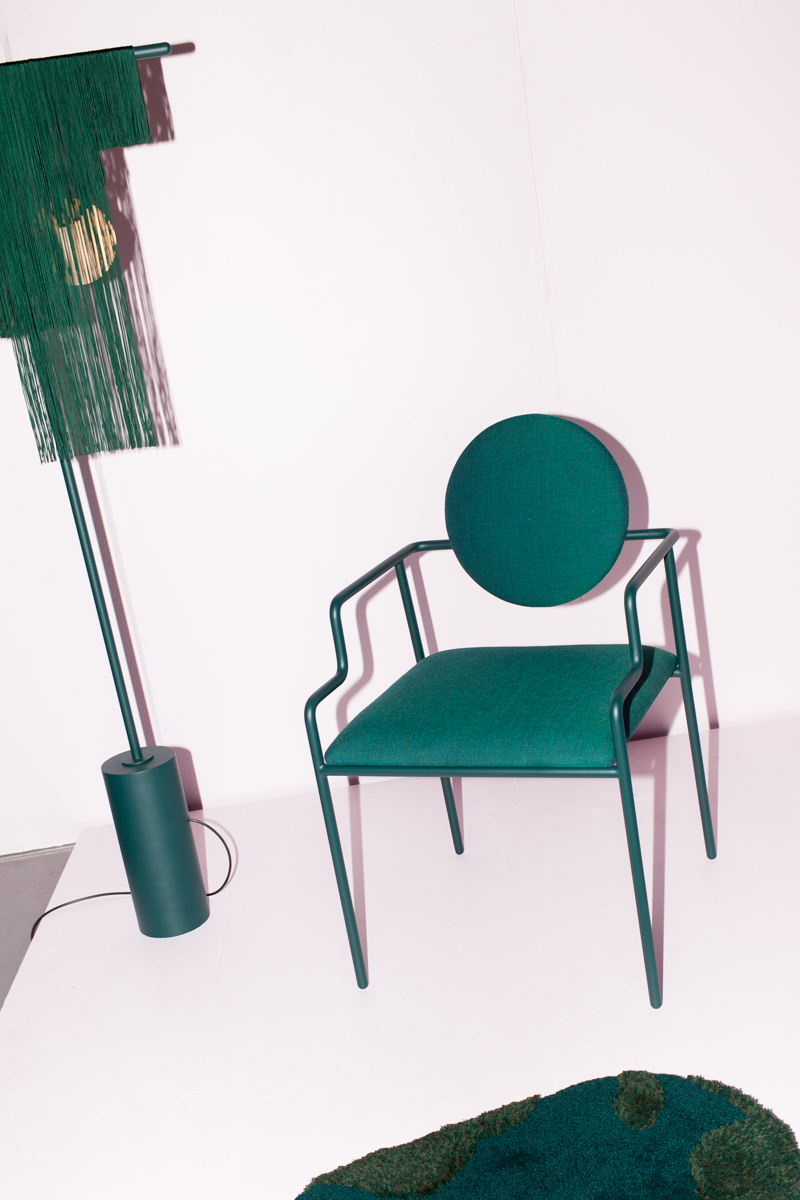 Rendered entirely in forest green, the collection, though small, felt of a piece with the work of more established firms. The most compelling designs at the fair used darker palettes and rich earth tones while maintaining a sense of lightness in materiality and proportion. It's this subtle balance that has Scandinavian design disciples coming back for more.
Tagged: