Photographed by Torbjørn Rødland.
See Torbjørn Rødland's Spooky, Glamorous Portraits of Electro-Pop Queen Sophie
Sophie Long has been a forceful behind-the-scenes presence in pop music for the last seven years. Now, she steps into the spotlight. Photographed by Torbjørn Rødland.
Photographed by Torbjørn Rødland.
The opening of Sophie Long's song "It's Okay to Cry" sounds like an Alan Menken Disney ballad with little keys telling you that a big number is coming. In the video, Sophie is framed as a bust: bare shoulders and wet lips. The universe revolves around her—starry skies, cumulus clouds, rainbow, sunset, deep space. Sophie sings in a bedroom voice, pursing down to a whisper with every chorus. "I hope you don't take this the wrong way," goes an early teasing lyric, "but I think your inside is your best side."
By the end of the song, Sophie is soaked, reveling under thunder and lightning, as a high femme voice echoes her now familiar whisper: It's okay to cry. Her rosy, swollen breast buds pop into the frame as she thrashes about, skin moonish and mauve.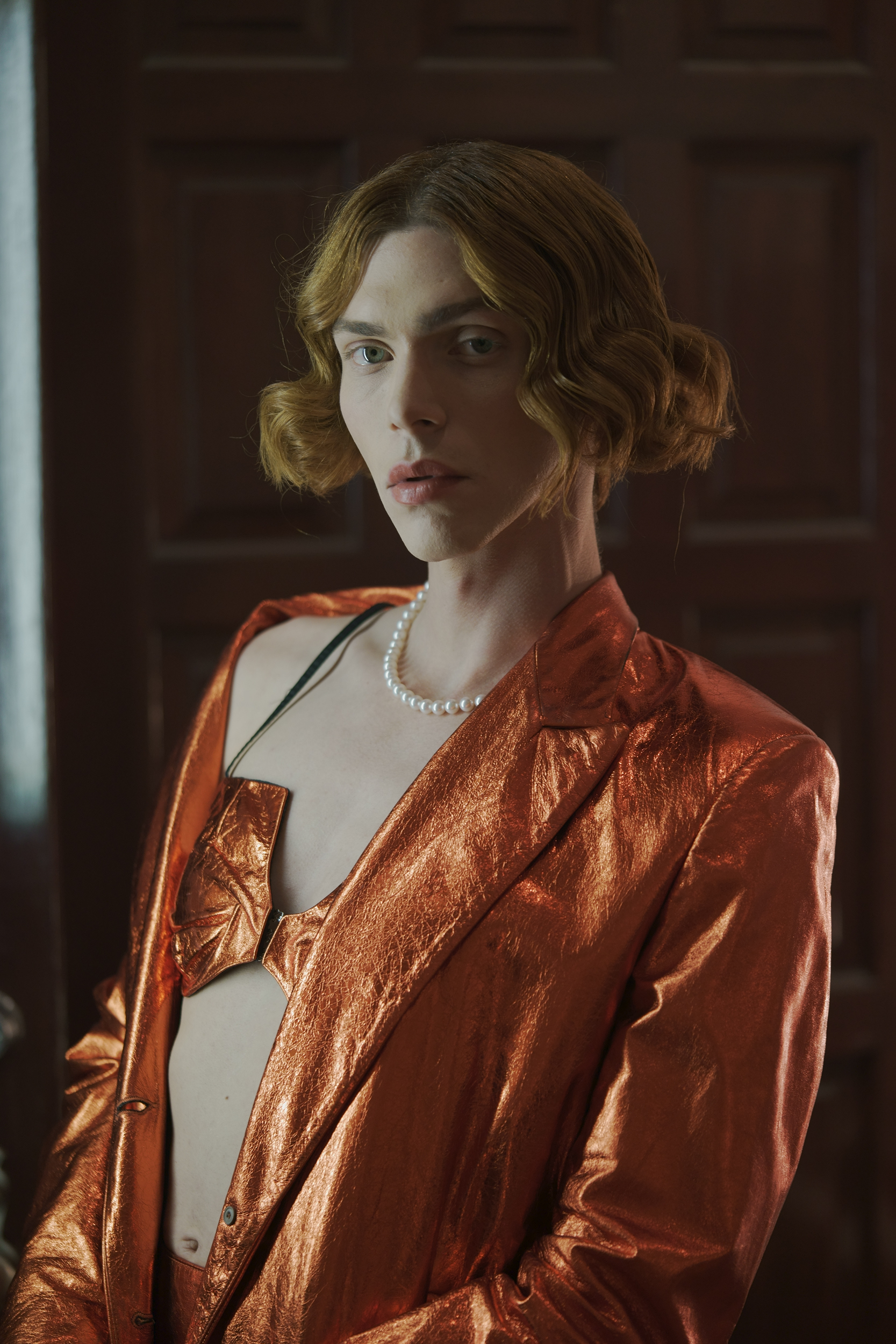 "I had to learn to move for that video," Sophie tells me in her teched-out home studio in the Hollywood Hills. "I've been at my computer my whole life, like —"she mimes hunching over her extensive equipment. For the video, choreographer Todd McQuade coached Sophie, who, until recently, kept her creativity mostly behind the scenes as a producer for artists including Charli XCX, Madonna, and Rihanna.
For years, Sophie has also deejayed and played her own singles in warehouses and clubs. Only now, at 32, has she begun singing and dancing onstage, embodying a self-conscious pop that's at once demure and commanding, mixed like a pro and sung so personally that it's like she's mouthing jokes to a friend across a crowded room or whispering in a lover's ear.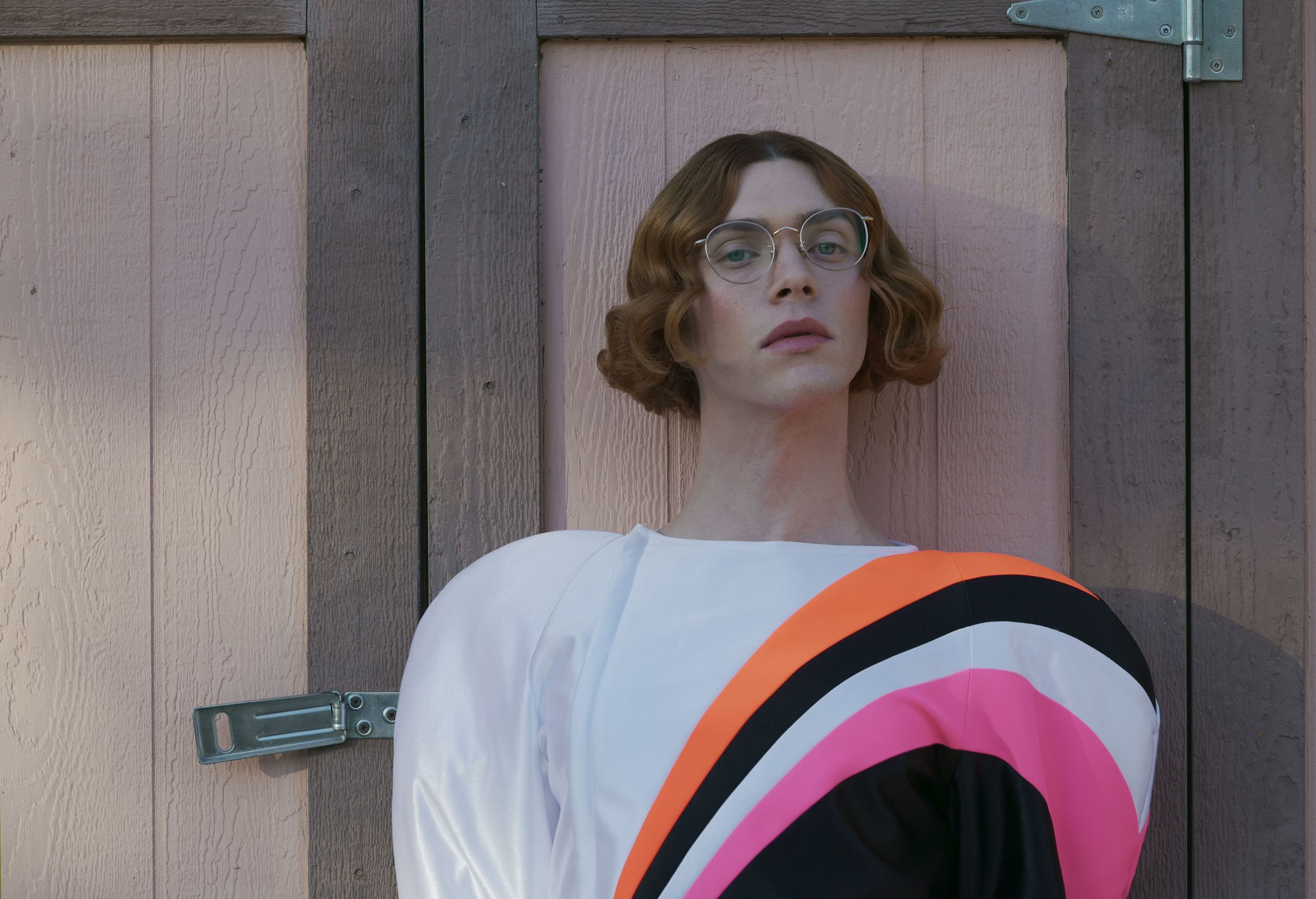 "I began to see my physical body as an expressive tool and potential vessel for ideas," Sophie explains of her new role in the spotlight. "I feel that my physical body is more aligned with my internal being than it has been in the past. I want to use it to talk about the things I feel and care about," like tears, she explains. "I didn't cry for a long time," Sophie tells me. "Now I cry all the time. I cried watching tennis the other day. I was watching these women playing tennis, and I just thought it was so beautiful."
Sophie's carrot-cake curls are cut like two slices on the side of her head. A sweet face. She has glamorous parasol eyelids and is elusive with regard to her biography. "I'm from the UK," she says. "But I don't feel particularly connected with a geography." You feel the boundary drawn — like a young David Bowie on a TV talk show, Sophie's voice turns bored on topics that are a no-go. "I'll talk about anything else," she suggests. "Music?"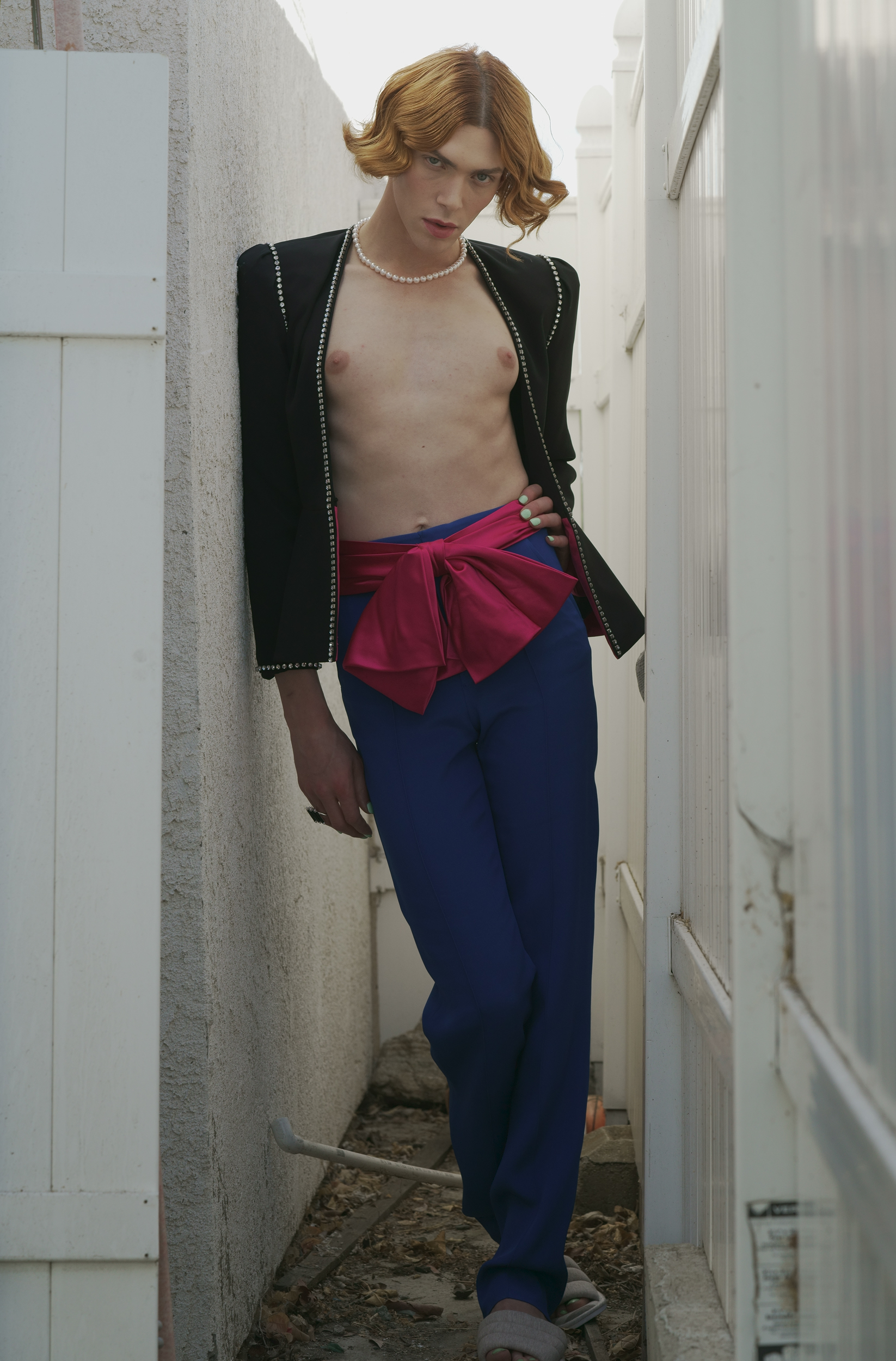 The day we first meet, Sophie has plans to get her ears pierced. When I see her again the following evening there are sizable pearls in her ears. Her style is Virgoan on both occasions, coordinated and tailored.
We reconvene so Sophie could show me her forthcoming video. It's for her new single, "Ponyboy". The title recalls the narrator of S. E. Hinton's The Outsiders, "and it has an obvious sexual connotation," Sophie adds. "It's a term in BDSM culture. Sometimes it's positive, sometimes it's negative; the term has many meanings." What does she want to communicate by it? "I put it all in my music," she replies.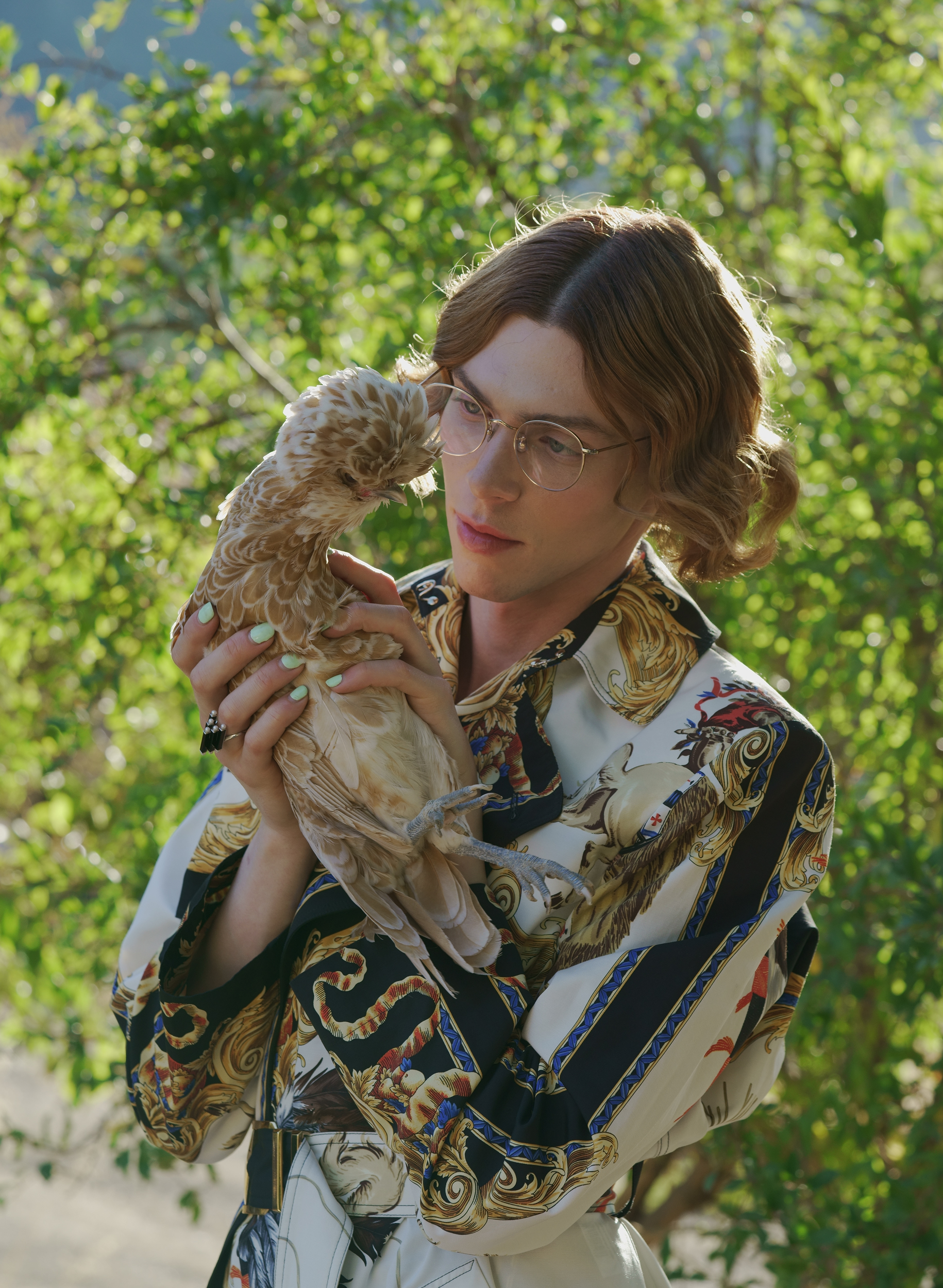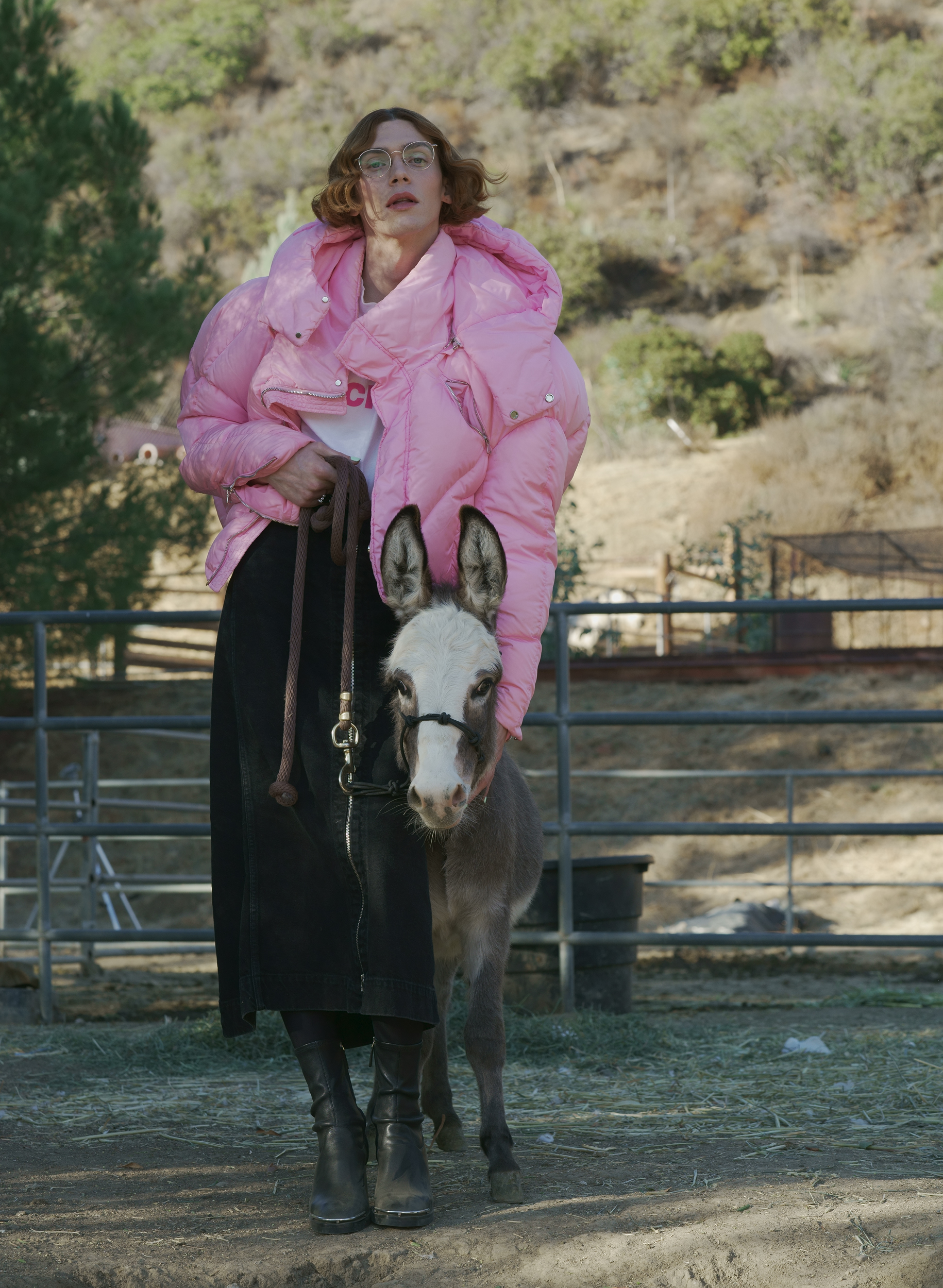 If "It's Okay to Cry" is a debutante's solo procession, "Ponyboy" is that same high schooler's talent-show showing-off with her slutty best friends. The mix is heavy, raunchy and metallic, winking at Ginuwine's "Pony." The video summons Magic Mike with a pair of performers from the group Fluct grinding alongside Sophie. The routine is similar to ones Sophie and Fluct have performed together in clubs and art venues, like New York's New Museum; though Sophie plans to release an album in the next year, she says she's more invested in de-contextualizing the music in live performances and surrounding video work. That, and spending more time in nature and European cities — "I'm craving both things at the mo!" Wherever she's going, we're along for the ride.
A version of this story appeared in GARAGE No. 14, available for purchase here.