Klara Hobza, Diving Through Europe, Part 1: Introduction, 2012. Courtesy of the artist
An Artist Is Scuba Diving Across Europe
Klara Hobza hopes to complete her aquatic odyssey in the next "twenty to thirty years." She's already learned how to eat a banana underwater.
Klara Hobza, Diving Through Europe, Part 1: Introduction, 2012. Courtesy of the artist
Six years ago, artist Klara Hobza descended into the Rhine from the North Sea's Atlantic coastline wearing a wetsuit, an oxygen tank, and a GoPro camera strapped to her head. No one followed her into the turbulent waters—swimming is forbidden by law. A string attached to Hobza's body was tethered to a neon orange plastic bottle, alerting a crew on shore to her whereabouts. She swam—and will keep swimming—for her ongoing project Diving Through Europe. Over the course of the next twenty to thirty years, Hobza plans to cross the European continent, one artistic dive at a time.

"A lot of my work is about somehow getting from A to B," Hobza explained to GARAGE in Berlin. Diving Through Europe began in 2010 when the Czech artist returned to Europe after an eight-year period in New York. On a train from Berlin to Prague, with mountains to her right and the Elbe to her left, she found herself contemplating the difference between European and North American landscapes.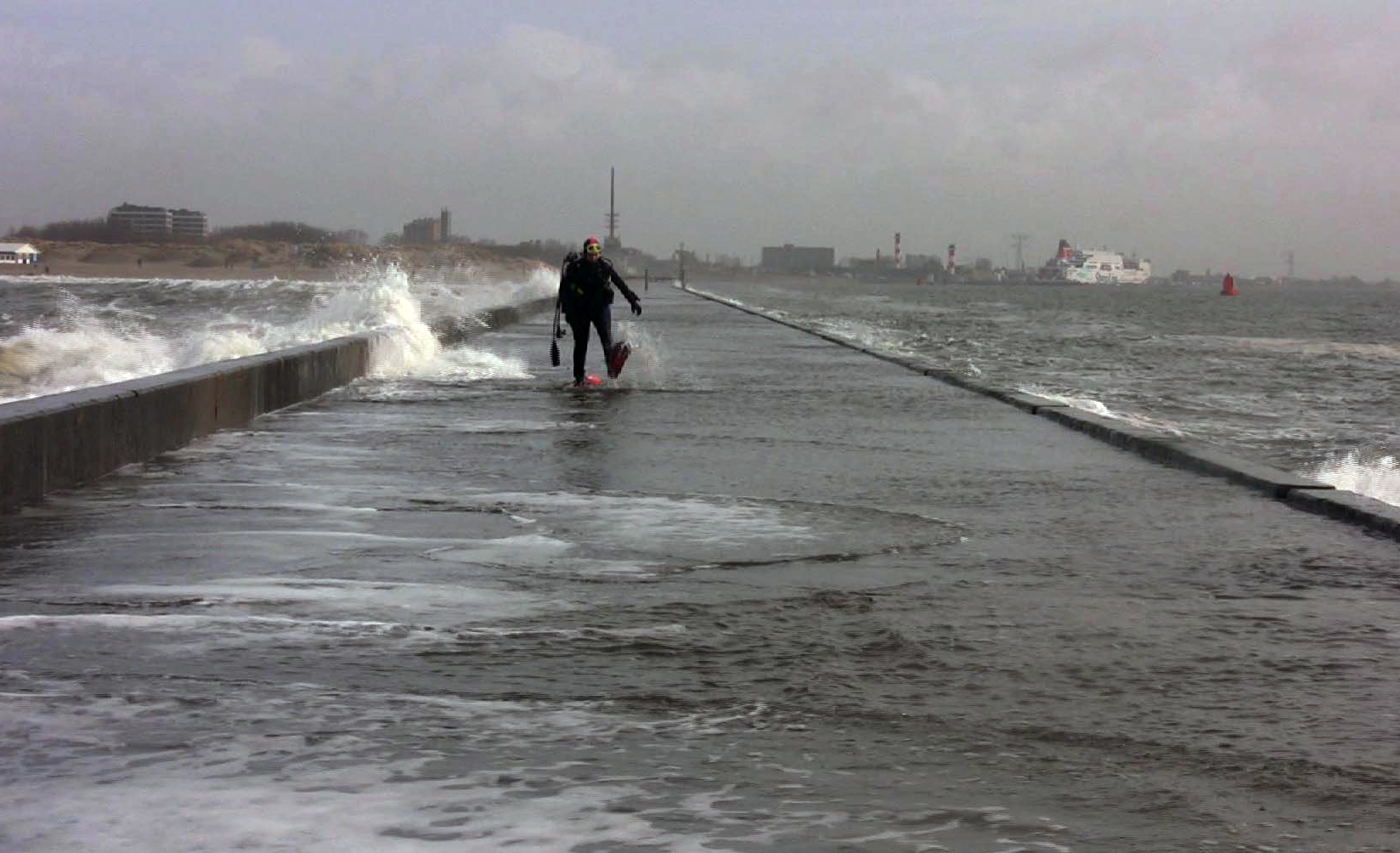 "How rivers look in Europe is so different than those in the American continent," she explained. "Here, most of the rivers are channeled, squeezed in. In America, they're undisciplined, branching all over and into swamps. Being back in Europe, I was looking for a project and thought, 'There's something to those rivers. Maybe I should learn how to scuba dive, check out what's down there, and somehow find my way back into Europe as an adult.'" She planned a route from the Rhine to the Main; from there she'll enter the Main-Danube Canal and continue into the Danube, until she reaches—and finishes in—the Black Sea.

Hobza took her first dive in 2012, but only after years of searching for a trainer who supported her big idea. By chance, she met an ex-military diver in Istanbul who became her aquatic Jedi Master, teaching her everything from how to properly balance oxygen levels during a descent to how to eat a banana underwater. But while now technically skilled, Hobza dives according to her own artistic rhythm, taking breaks when it feels right and exploring the waters in which she finds herself. After countless dives, she's currently halfway to Germany, navigating the maze of Holland's canals.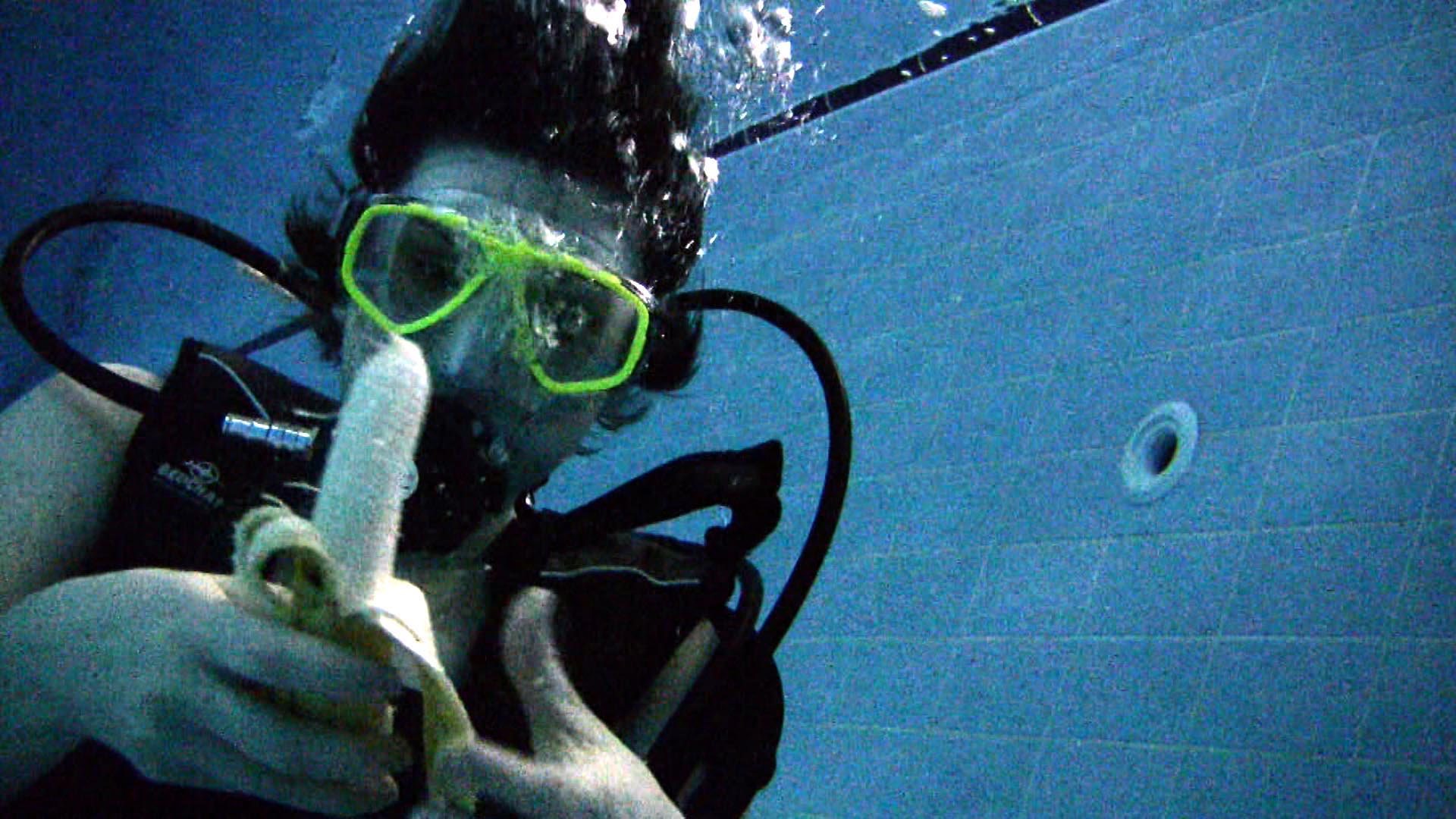 "The worst colors and the worst visibility is in these stagnant canals. Sometimes I can hardly see my own hands. It's disgusting and tastes like decay," she said. "Sometimes I'm in very polluted parts and the water can be neon yellow.
Whether experimenting outdoors or in an institutional setting, Hobza often focuses on the natural world and non-human experience. She's fascinated by the unknown, and by fusing art and science. In the documentation of Diving Through Europe, she's replaced human vision with the perspective of a freshwater fish. Watching videos of her dives, viewers can access waters that are otherwise off-limits to everything but boats, observing the muddy canals and straits, the broad and garbage-frosted rivers, as if they were native creatures. "It has to do with going to the limits of human perception—contemplating how far our minds can go and how far our imaginations can go," said Hobza, "and somehow I think that works well with other species. I see humans as just another animal species."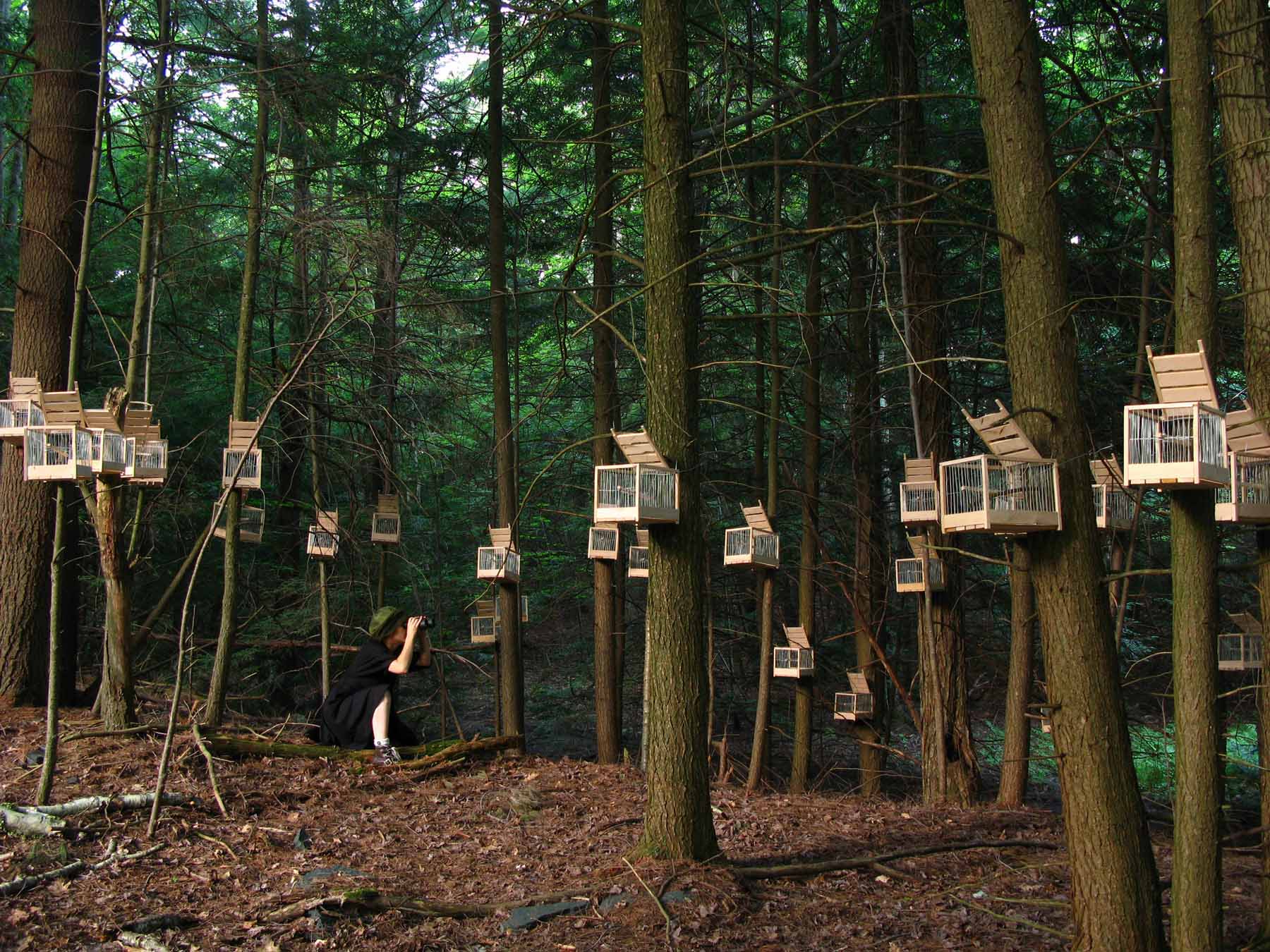 Diving Through Europe aside, Hobza is also at work on other continuous projects, including the related Animaloculomats, or "animal ocular-image machines," the latest version of which is on view now at Soy Capitán in Berlin. These devices look and functions like (fairly) conventional photo booths, but present visitors with images of themselves from the viewpoints of a snake, bat, spider, horse, dragonfish, or octopus. Visitors can insert €1 and receive a photo of themselves as perceived with infrared light—like a snake sees the world—or with ultra-violet light—as if through a spider's eight eyes.
But for all her seeming indifference to the anthropic, Hobza still has a human viewer in mind: "For me, there's no difference whether my work is in a museum or not because it's not exclusively for an art audience; it's for people."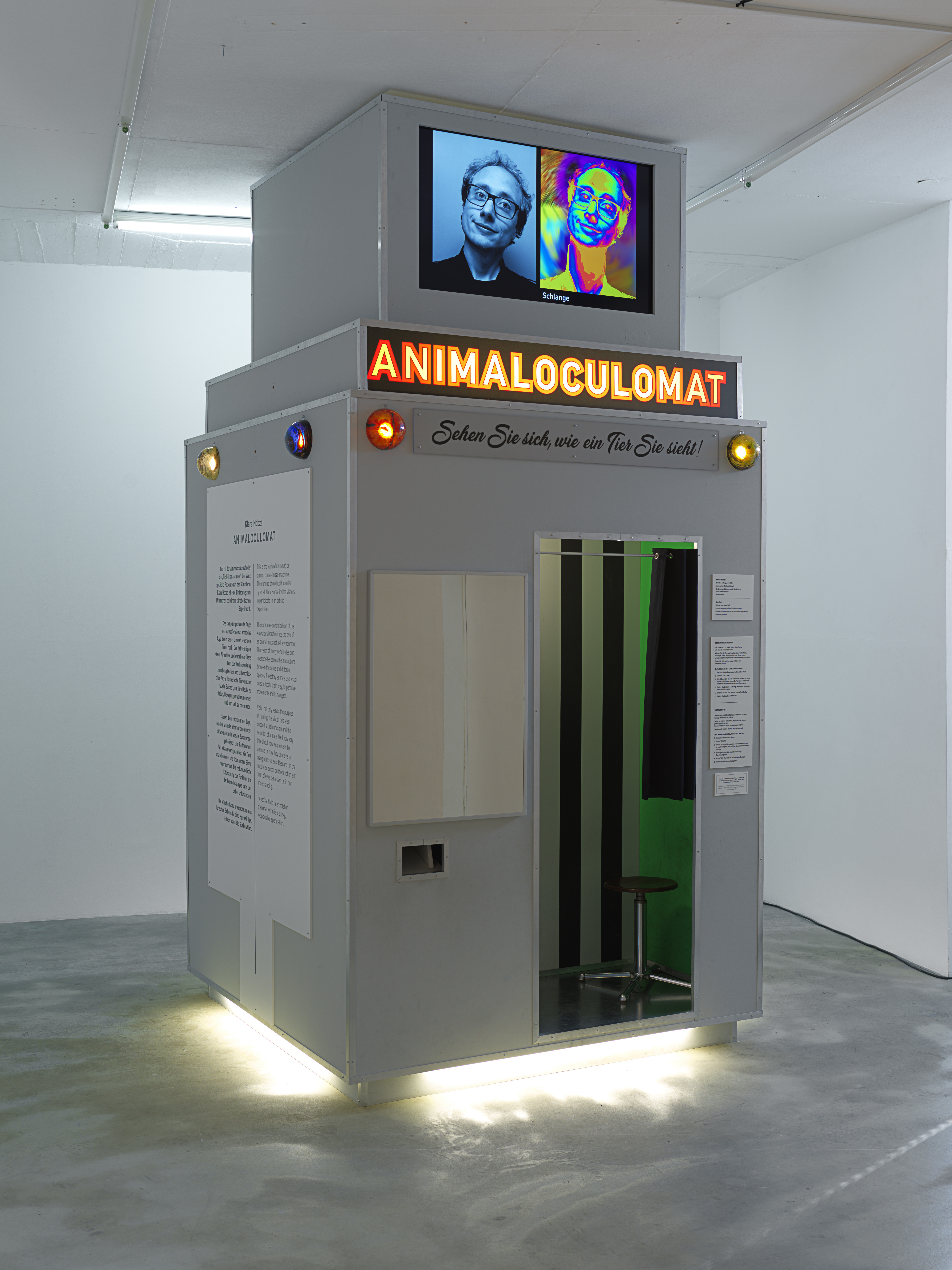 Klara Hobza, Animaloculomataurus, is on view at Soy Capitán, Berlin, through April 7.
Tagged: