Our Cartoonist Went to Chelsea and All We Got Were these Brilliant Cartoons
Last Thursday was back-to-school night for the New York art world. Liana Finck braved the amped-up crowds and calescent galleries to catch up with an assembly of old stagers and gussied-up new kids.
Every year, we swear we'll stay away; every year we get sucked back in. Attendance at fall's first batch of exhibition openings in Chelsea remains a mandatory annual ritual, an instant and total immersion in the professionalized art world that's equal parts party and purgatory. We sent cartoonist Liana Finck to "Super Thursday" armed with nothing more than a smartphone and her wits.
Below, Finck's sketches from the evening.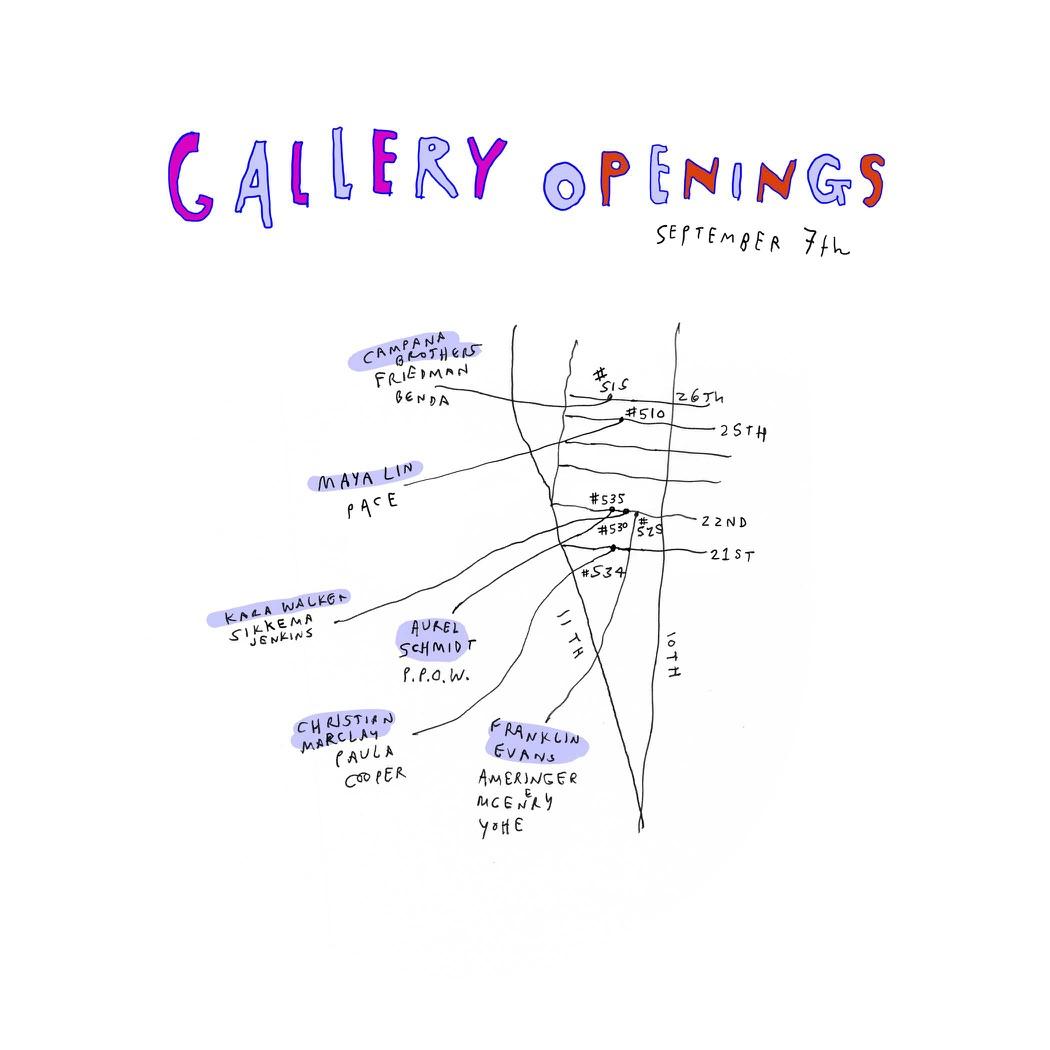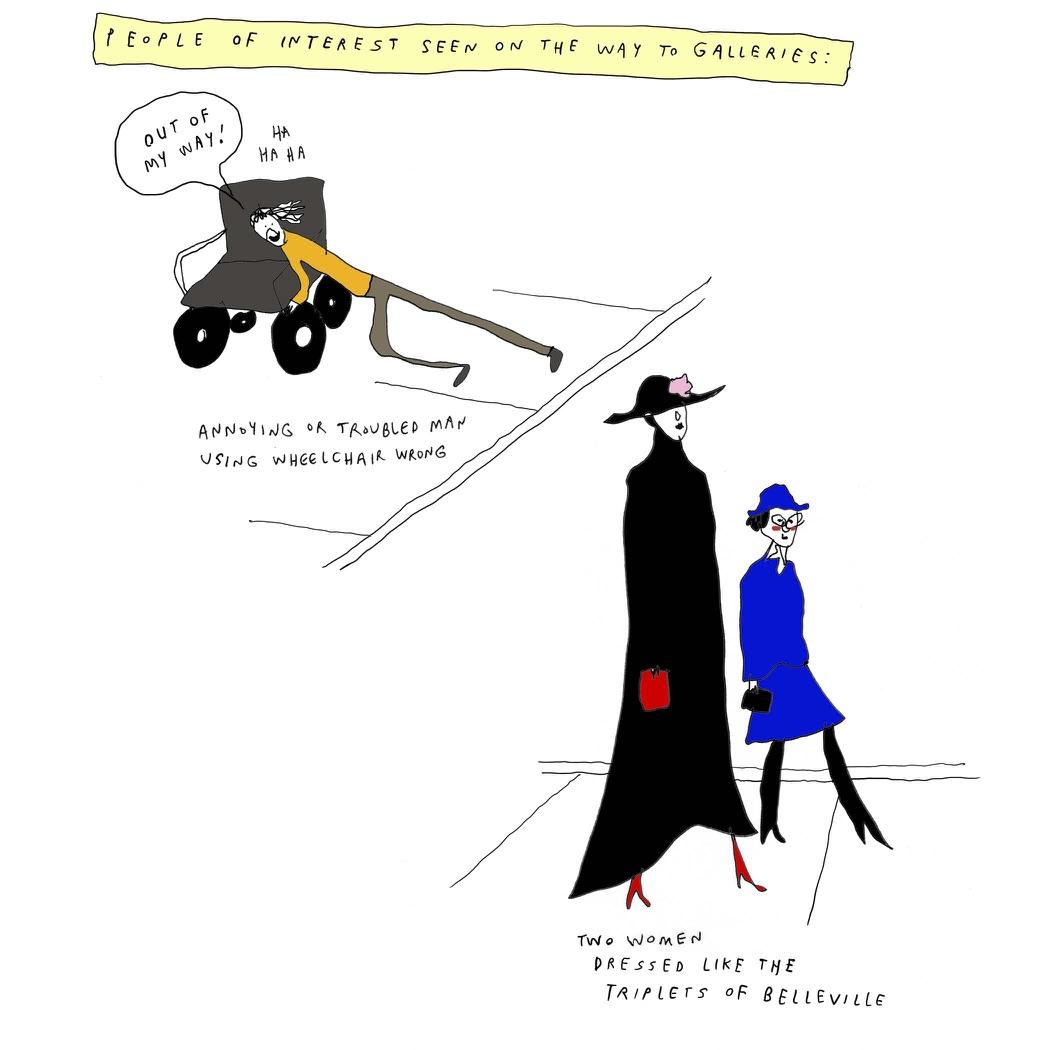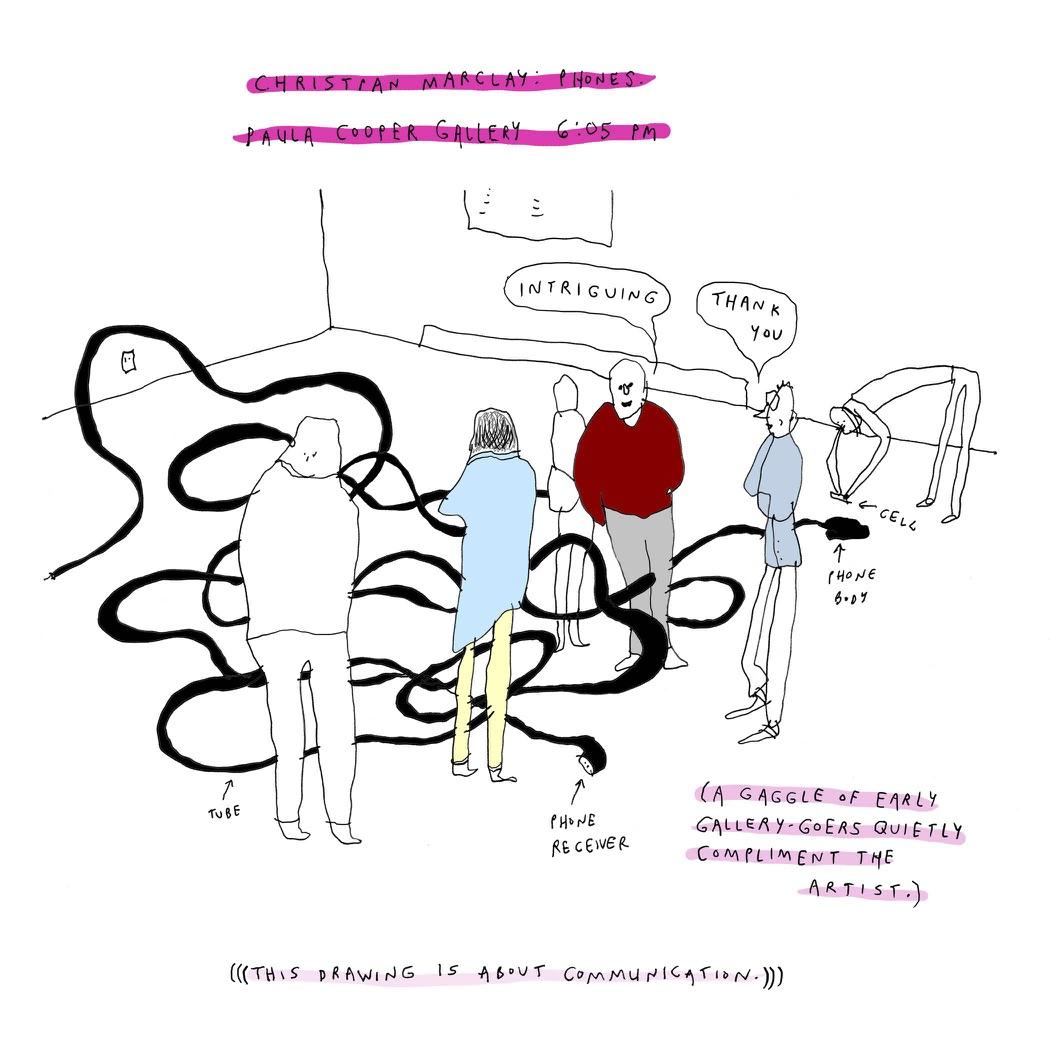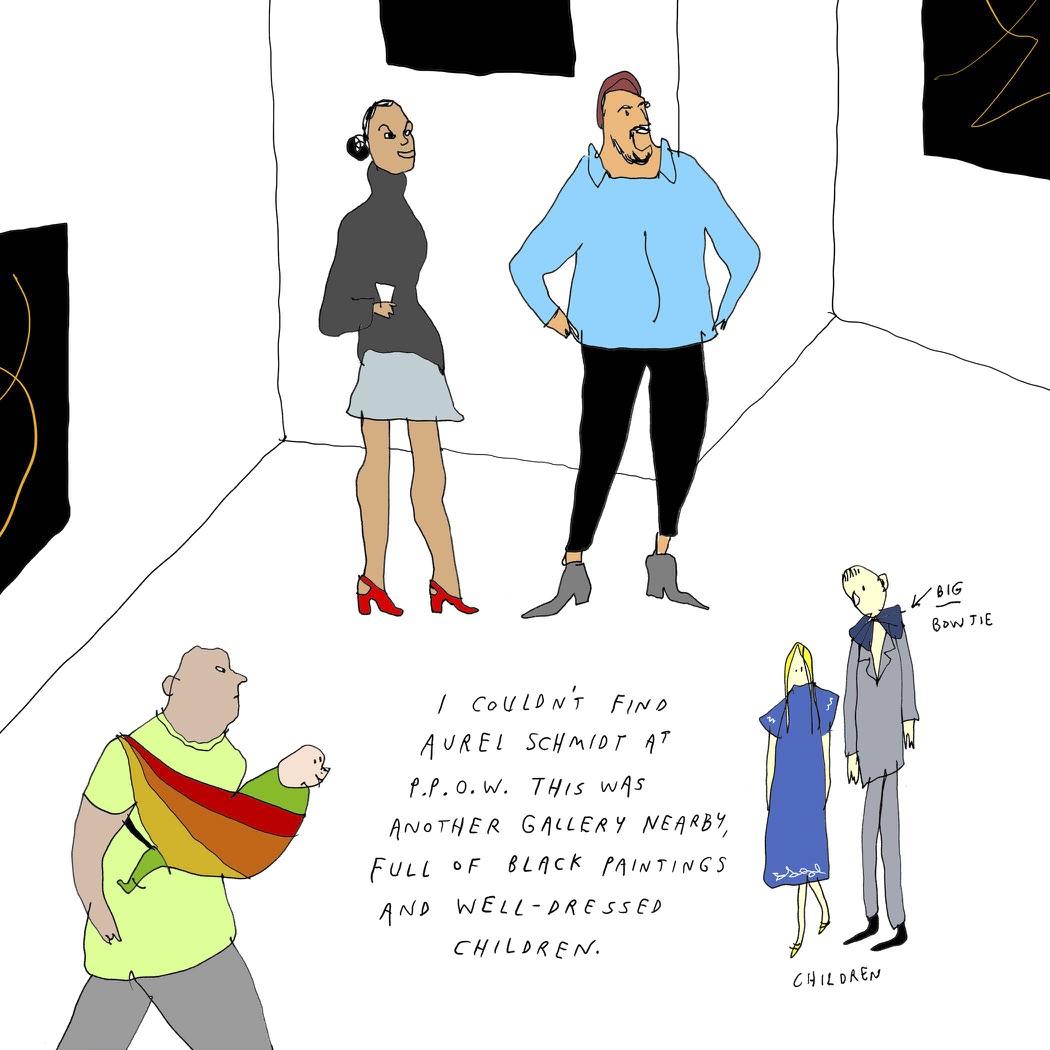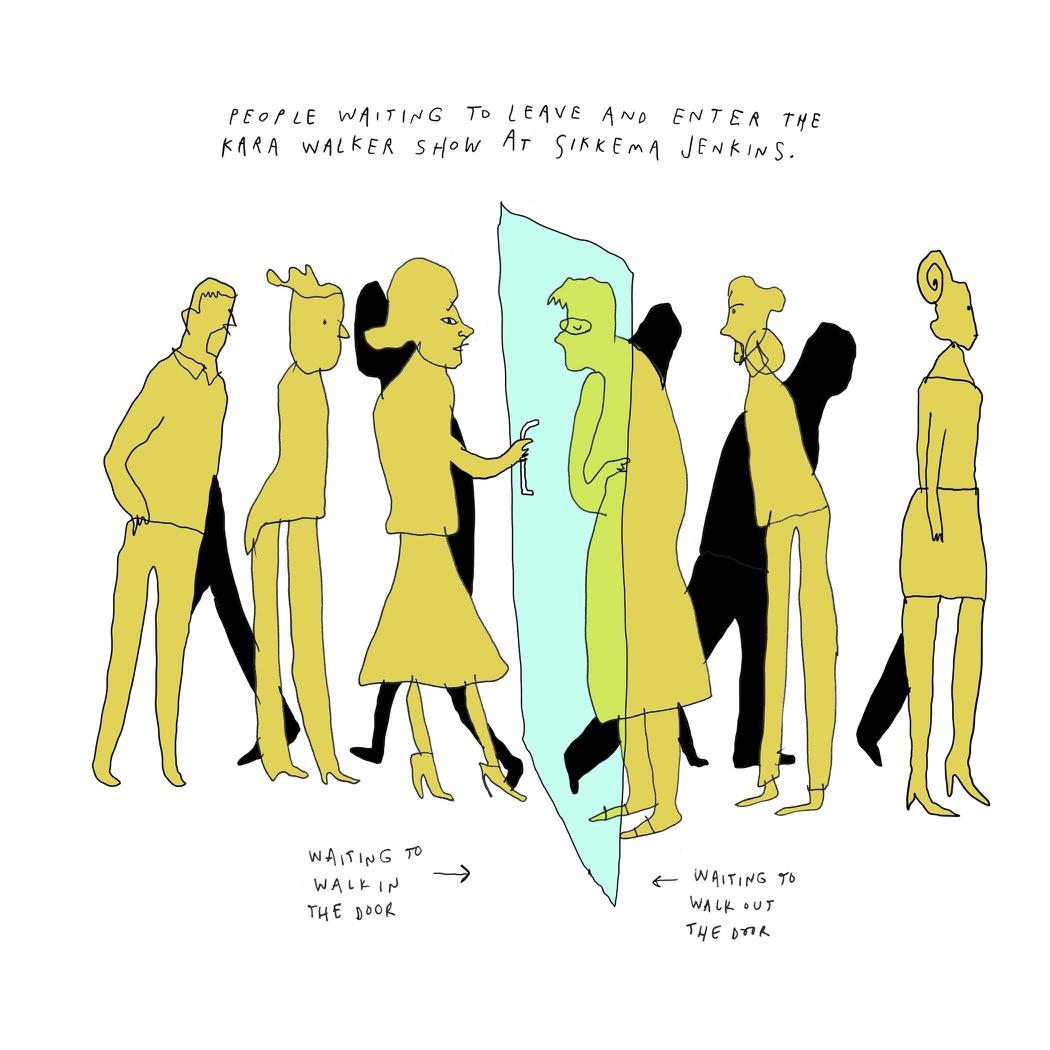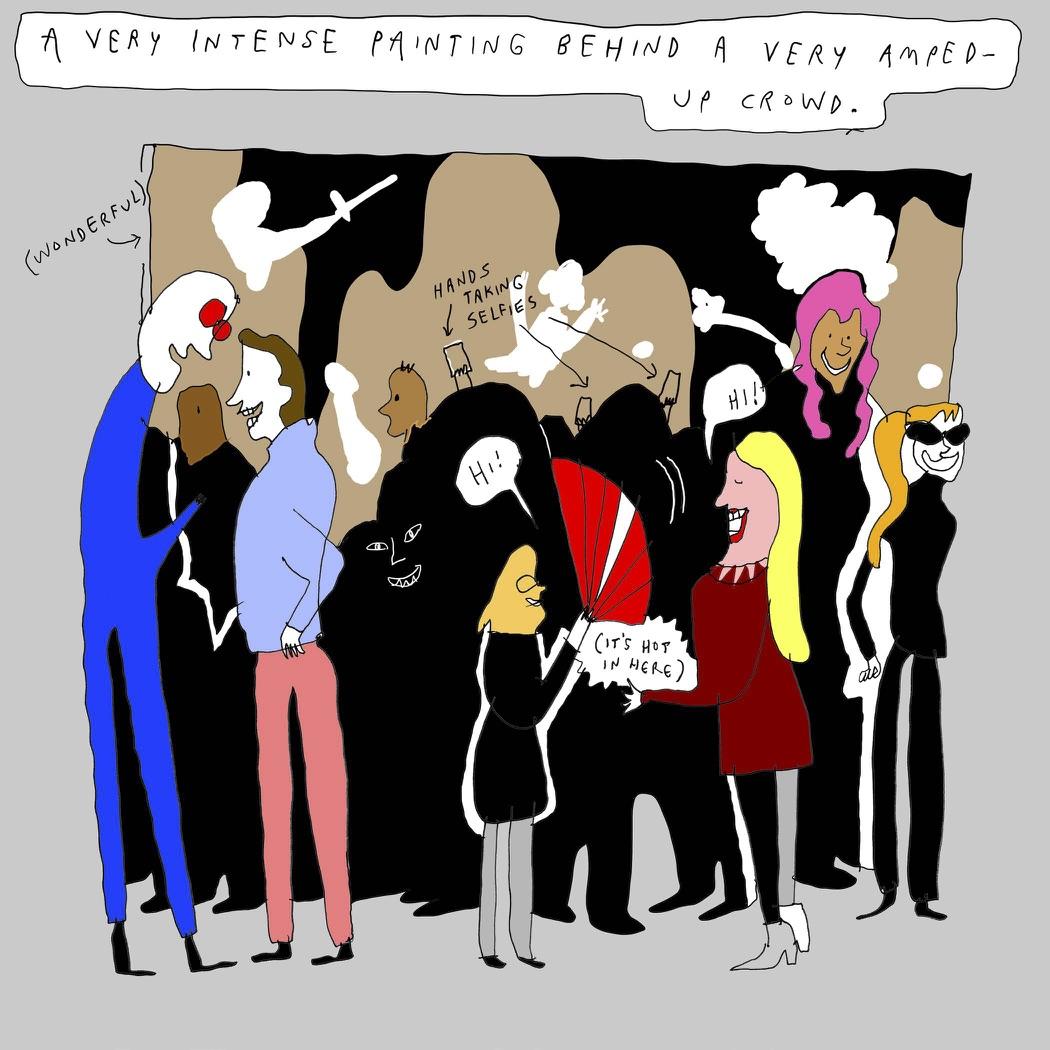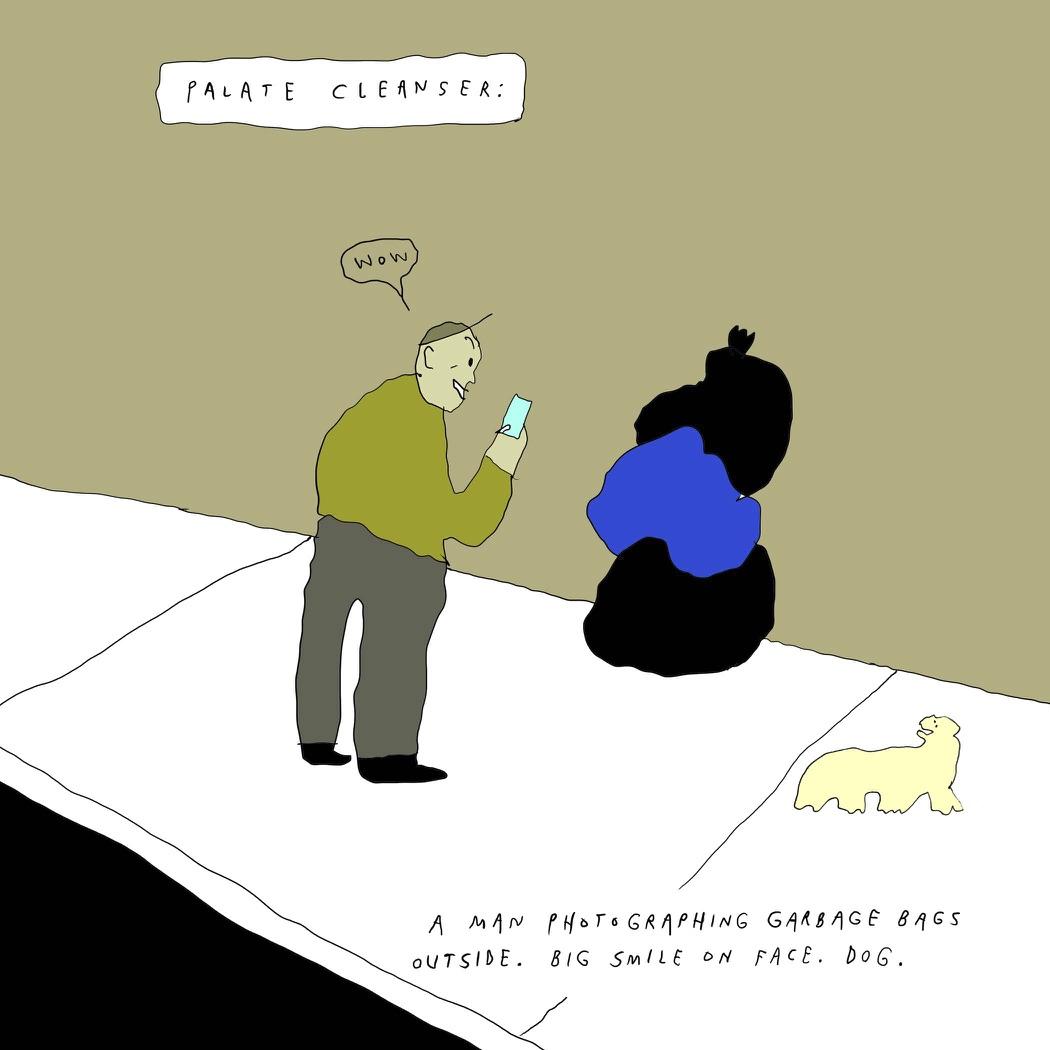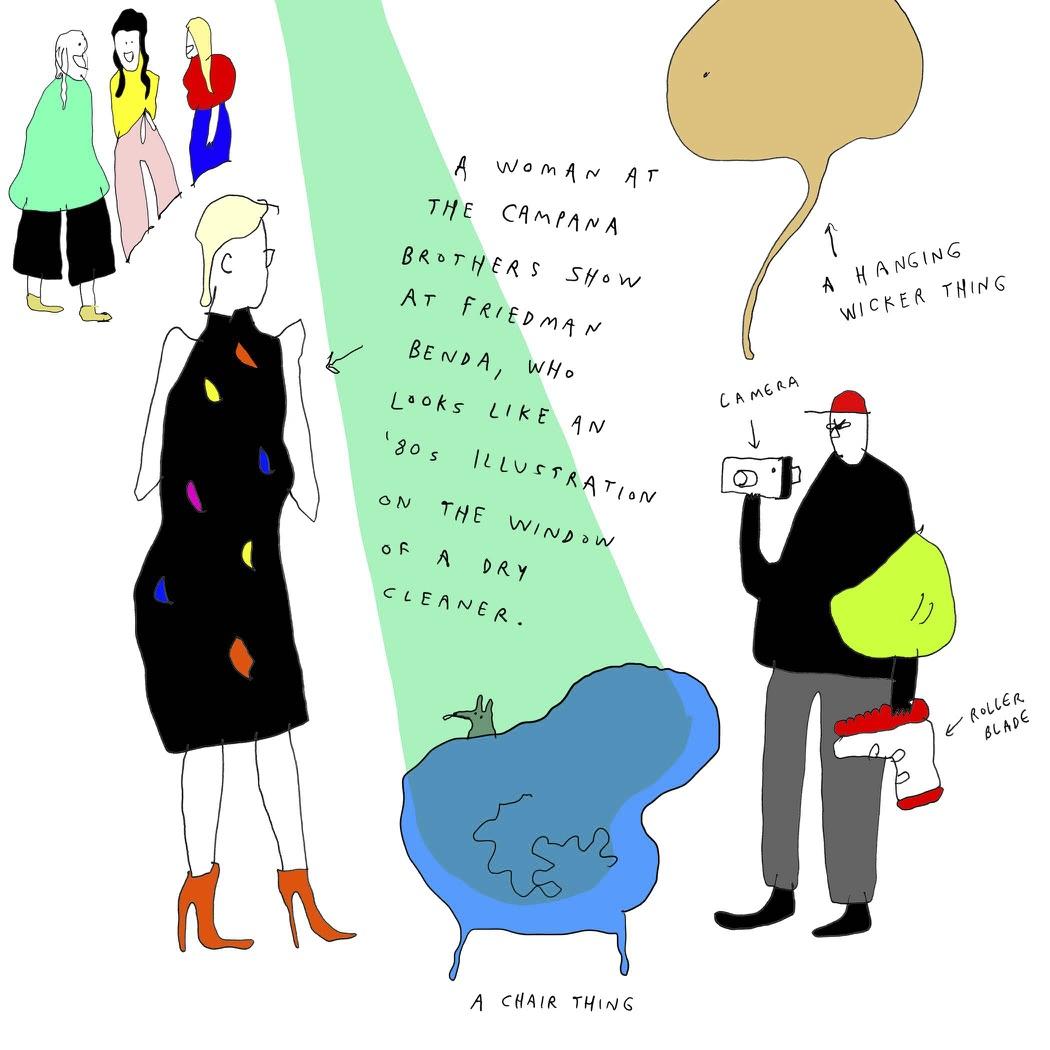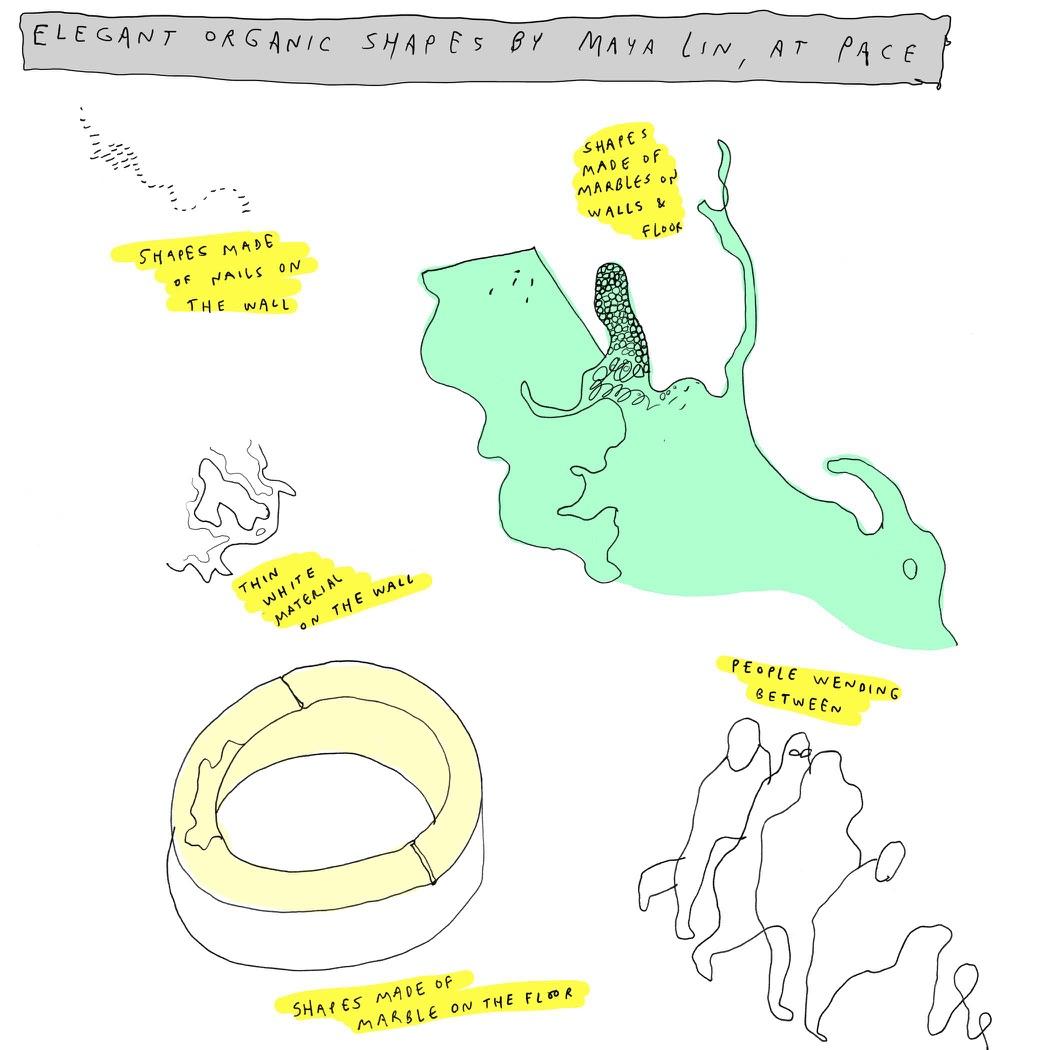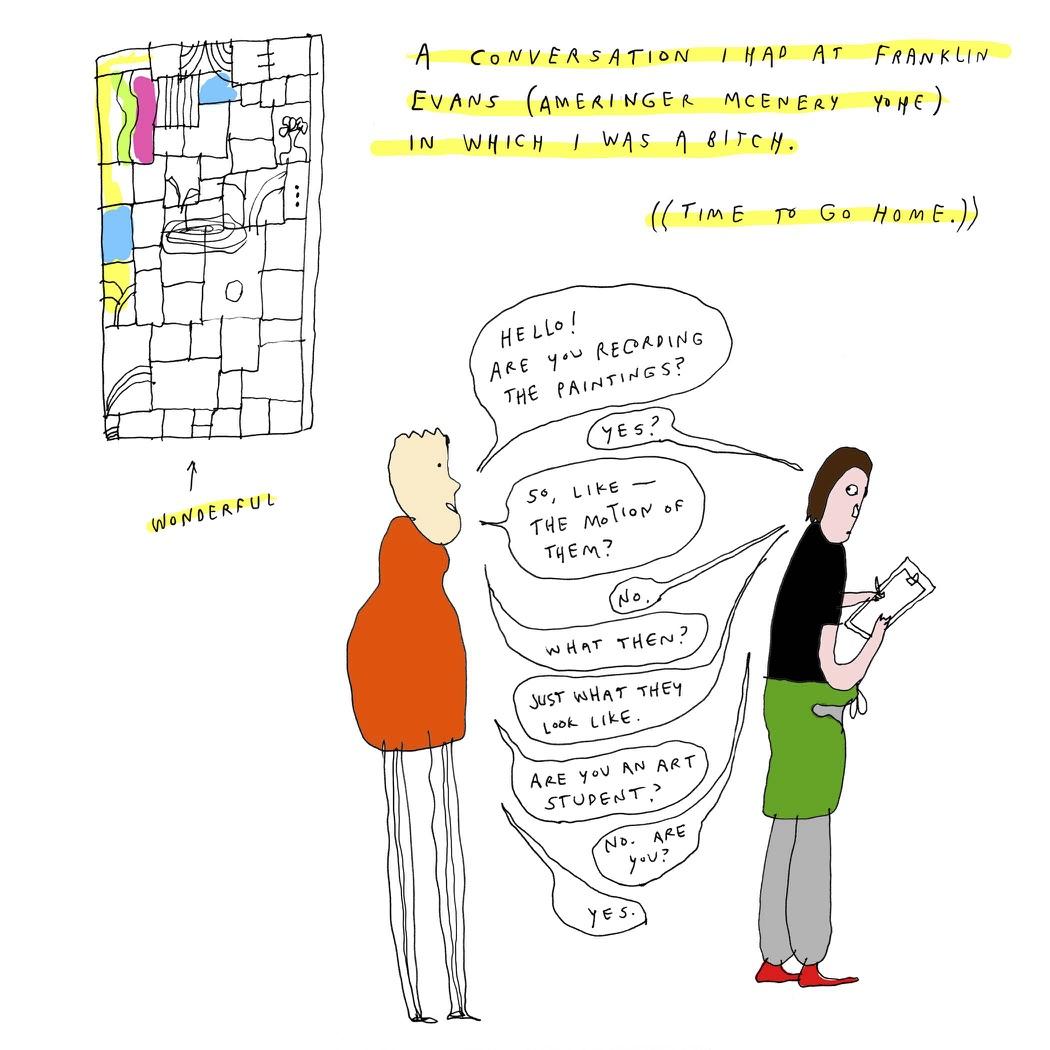 Liana Finck's cartoons appear regularly in The New Yorker , The Awl , Catapult , and on her Instagram. Her graphic novel, A Bintel Brief , was published by Ecco Press in 2014.