Photograph courtesy of Proenza Schouler
Proenza Schouler's Muse Is A 69-Year-Old, Supreme-Loving Berlin Artist
Isa Genzken <3s Celine, hates interviews and once titled a piece "Fuck the Bauhaus."
Photograph courtesy of Proenza Schouler
Art and fashion duked it out at Proenza Schouler's New York Fashion Week show on Monday, where Lazaro Hernandez and Jack McCollough's designs shared space with an installation by German assemblage artist Isa Genzken.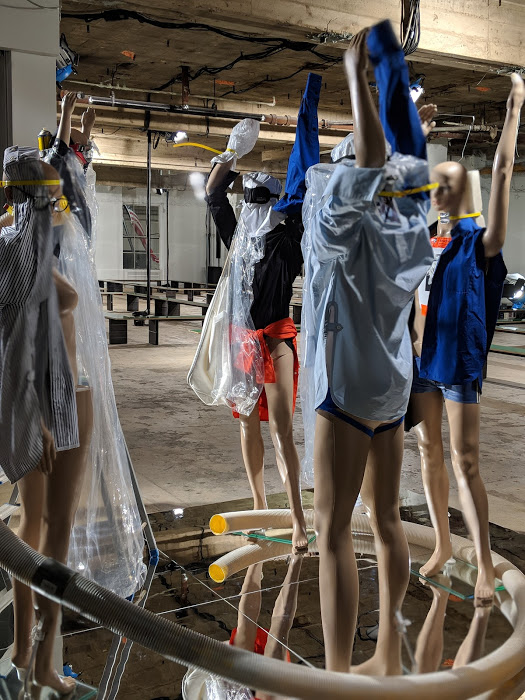 Genzken's work welcomed visitors to the show with a "sculptual collage" of Proenza Schouler-clad mannequins, their arms raised to the skies. The collaboration extended to the runway, where Genzken's signature Dior Homme vest inspired a shiny silver jacket worn by model Amber Valletta. Genzken's fabric-and-paint works were also echoed in a dreamy, cloud-blue split-pattern top modeled by Gemma Ward.
But who is the Berlin-based artist who launched a thousand Proenza Schouler Spring 2019 looks? We've got all the details you need on Genzken, below.
She's no newcomer to the fashion world. Genzken's 2014 MoMA retrospective was sponsored by none other than Phoebe Philo, former designer/goddess of Celine. According to W Magazine, art and fashion luminaries from Lorna Simpson to Anna Wintour turned up to celebrate Genzken's exhibition.
She's not fond of questions. "I knew I was an artist the moment I woke up in my mother's belly and, as an artist, I shouldn't have to give interviews," Genzken confessed to Interview magazine in 2014. Ironic!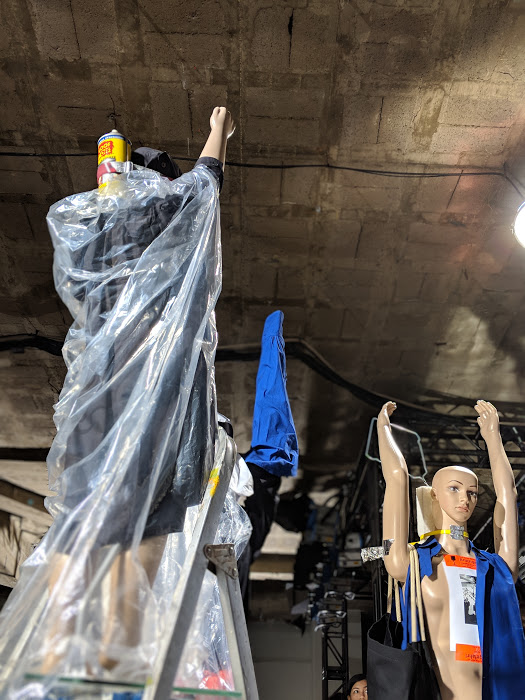 She was once married to Capitalist Realist artist Gerhardt Richter. What's more, Genzken thoroughly glowed up after their divorce; according to a 2013 New Yorker profile by Judith Thurman, she "gravitated toward a coterie of younger gay men who introduced her to Berlin's techno-music culture and to a new brand of militance: for gay rights, for the environment, and against the Gulf War." We stan a socially conscious early-'90s legend!
She fucks with streetwear. In her David Zwirner show earlier this year, Genzken put a mannequin in a Supreme baseball cap, once more opening the art/streetwear trap door to the great Barbara Kruger/Supreme beef of 2013.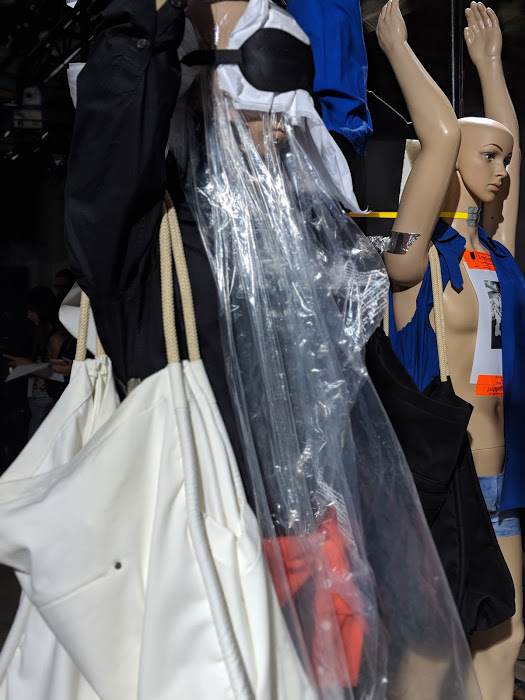 She's happy to critique influential German art. Per Thurman's profile, Genzken once assembled a group of buildings "fashioned from plywood, pizza boxes, spray paint, construction netting, police tape, and other detritus" and titled it "Fuck The Bauhaus," majorly and elegantly owning Walter Gropius.
She looked eerily similar to actress Natalie Wood in her youth. Conspiracy theory o'clock! Maybe Wood's 1981 disappearance from the deck of her family yacht was a hoax, and the West Side Story actress just dove off the radar in order to assume the identity of German assemblage luminary Isa Genzken.