Christy Turlington Answers Our Prayers; Returns to the Runway After 25 Years
"We gently nudged her and she agreed after 24 or 25 years to do our show."
Courtesy of Getty Images
With Raf Simons off the lineup, Marc Jacobs was always going to be the centerpiece of New York Fashion Week Spring/Summer 2019. And Marc delivered. He brought Christy Turlington out of her twenty-five year retirement to close out not just his show, but the season.
"She had not been on the runway since '95 or '94," Marc Jacobs tells GARAGE. "When Robert Duffy and I started, Christy had stopped doing runway and she said, 'when you two go back into business…I will come back and do your runway.' She flew herself in from Danville and did our [Perry Ellis SS93] show, and that's the last time she did runway. We gently nudged her and she agreed after 24 or 25 years to do our show."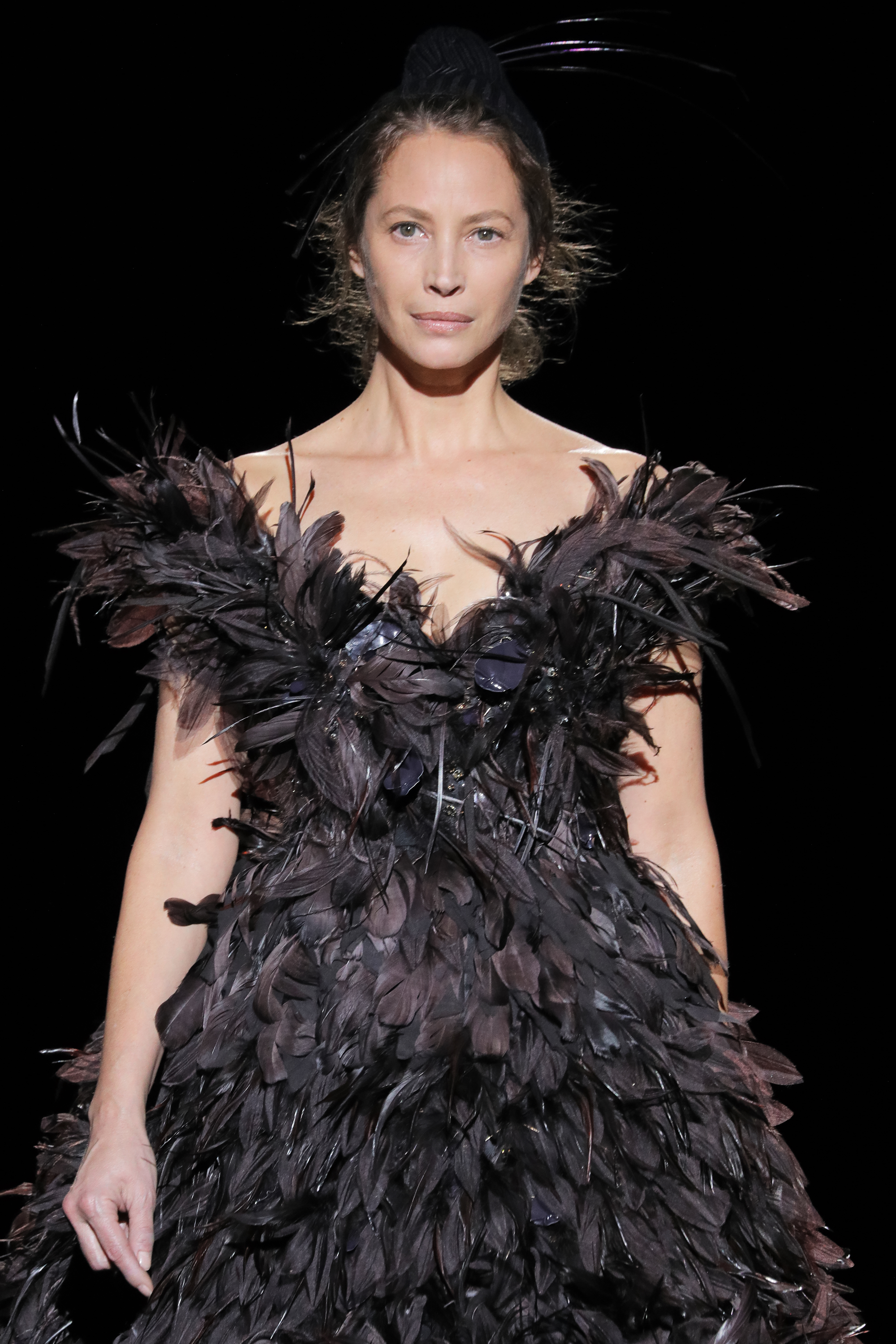 Before a crowd that included Kerry Washington, Sofia Coppola, Tracee Ellis Ross and Rita Ora, Turlington closed out his show following models that included Kaia Gerber, Gigi Hadid and Karlie Koss. She explained her three-pronged decision in an Instagram post later that night.
"Marc Jacobs invited me to close his beautiful show tonight and I couldn't resist," she wrote. "A. I have known and loved this man since I met him at age 16. B. I turned 50 this year and have arrived at a place where "Why the F not" is the answer that comes up when I ask myself questions. C. I have a 15 year old daughter who I desperately want to see and hear me and this is a medium that 'speaks' to her."
Jacobs scaled back his show this season for a more intimate crowd of 180 seated attendees in a black box-esque transformation of The Armory courtesy of set designer Stefan Beckman. The show began in blackness with a single spotlight on the stringed orchestrations of the American Contemporary Music Ensemble. The models then walked from the back of Armory, the spotlight not hitting them until they reached the front of the catwalk, making each model's appearance a delightful play of restraint and chiaroscuro.
"And while that muscle did not hurt as much as I would have thought to exercise again," Turlington wrote, "after 20 plus years, I am not certain I could beat the experience of tonight or wish to try! Now I can say exactly when and for whom I last walked a runway and feel so proud of all the forces of nature who made it possible!"