Photograph by Joshua Aronson.
Jackson Shea's New Show Literally Puts His Love On A Pedestal
Photographer Joshua Aronson visits artist Jackson Shea at 195 Chrystie to talk about how a gesture for his ex became so much more.
Photograph by Joshua Aronson.
Jackson Shea is the only guy I know who would steal a Central Park bench and affix it to a painting. The 24 year-old artist began his art career after dropping out of Tulane University, where he studied Engineering Physics before discovering a predilection for painting. Quite a lot has changed since since the artist's New Orleans days: Shea moved to New York, jumped between three makeshift studios (an industrial warehouse in Bushwick, an apartment rooftop in Soho, and an empty summer home in the Hamptons), and quietly announced his art world initiation. With "Margot," the artist's second solo show, on view at 195 Chrystie, Shea focuses his hand on love and responsibility. I caught up with my new friend at the gallery to discuss his practice, value systems, and Songs of Leonard Cohen for GARAGE.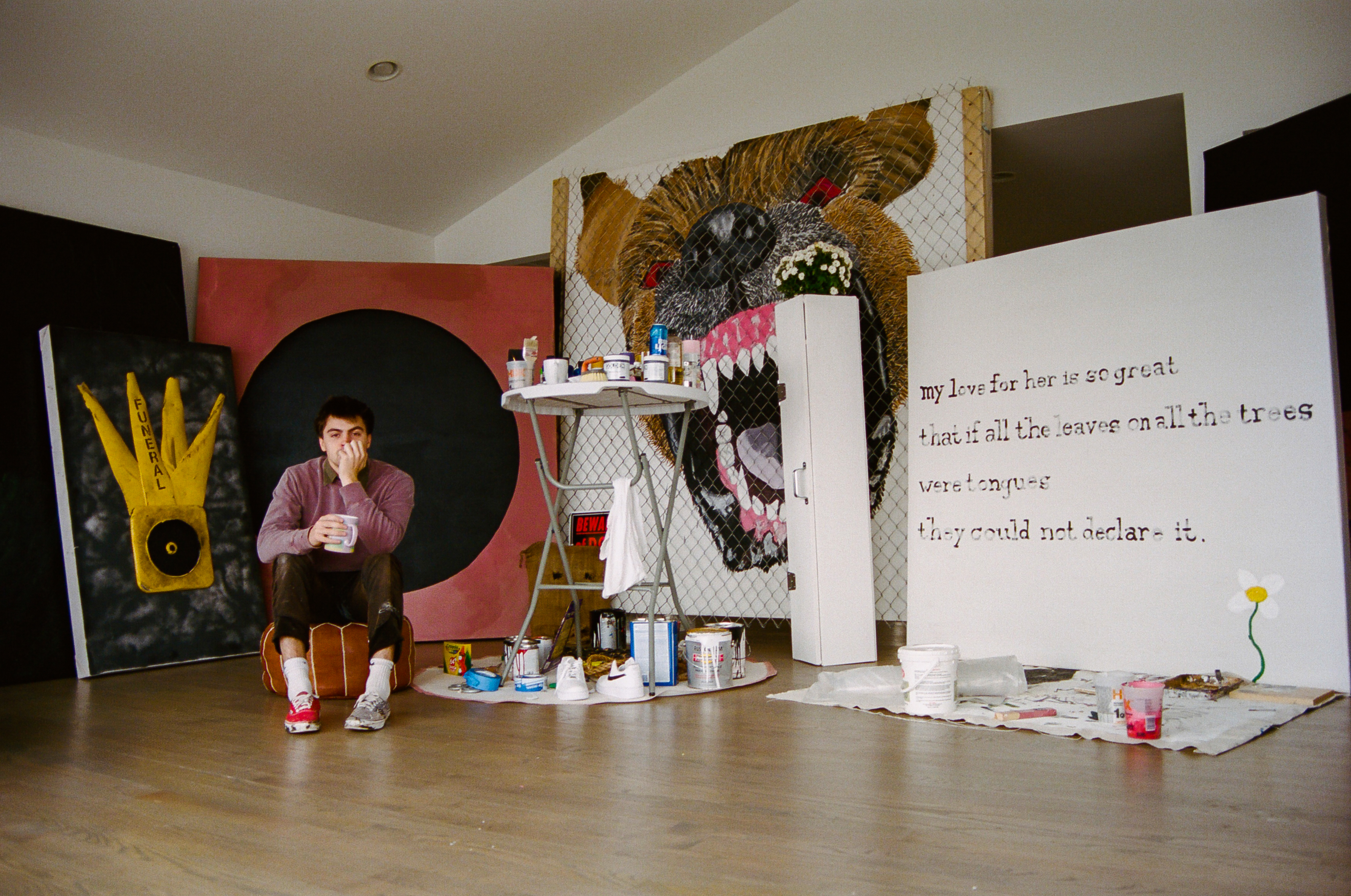 GARAGE: You are 24, living in New York, with no apartment, and no studio. Is that what being a painter in 2018 looks like?
Jackson Shea: I guess so.
Tell me about "Margot."
Margot is one of the most insightful and caring people I've known. I always wanted to make a great work for her, and I felt this flower pedestal was worthy of that.
I want to talk about the pedestal. It's the first thing you see when you walk into the show. It's striking, and unlike anything I've seen before. Where did it come from?
It came out of an inability to express the idea of love or the feeling of love. Some desire to express this love I shared with Margot. It ended up becoming an ecosystem that represented love, as it was an object which contained the idea of love itself.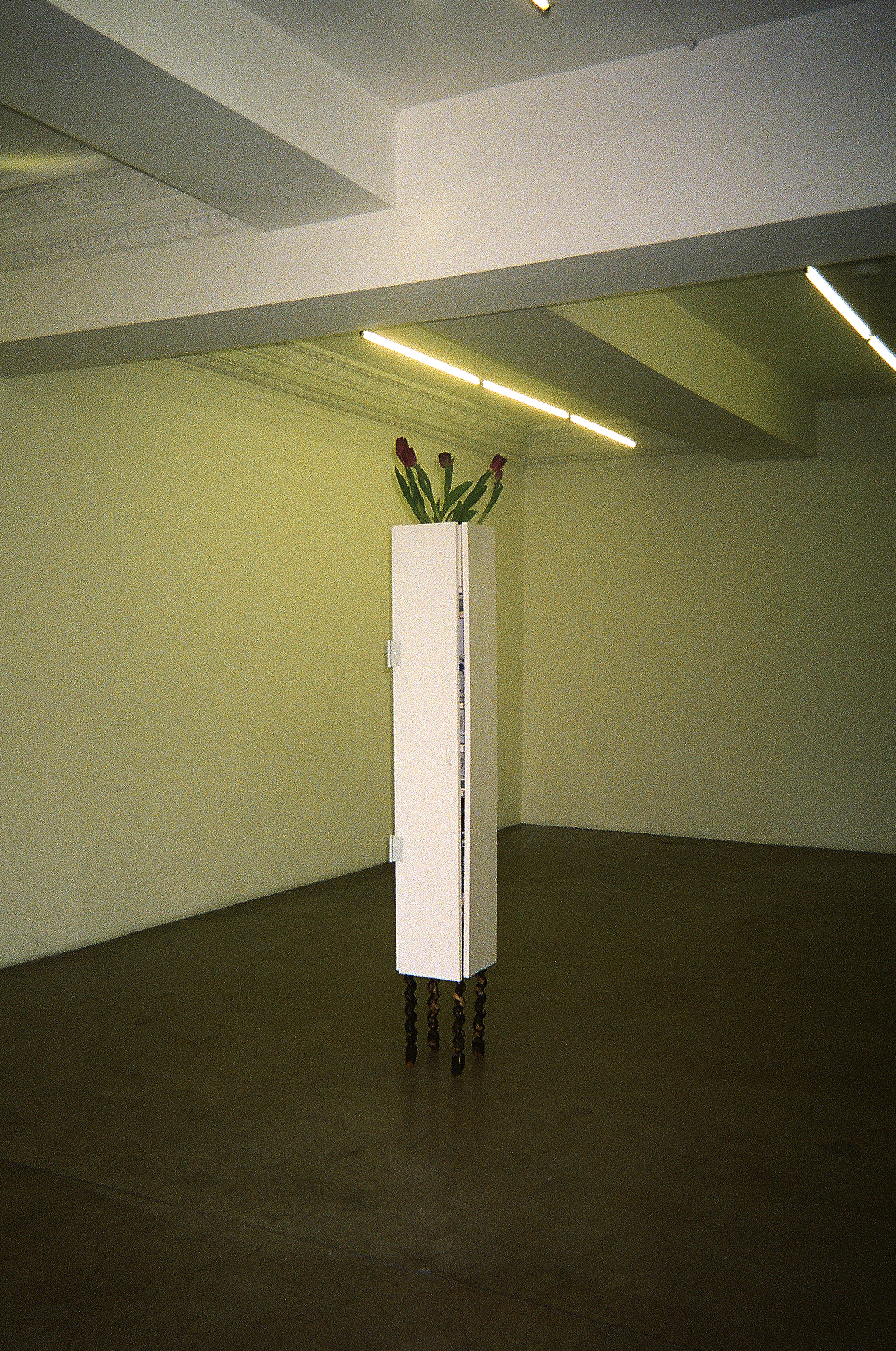 So the seeds and soil and pot of water are meant to represent love as the idea at large?Yeah. It exists on two levels. On the one hand, it stresses this idea that love is cyclical. Love is ever-changing. Love takes work. It requires effort and care. It takes different forms, it creates new life. It's a give-and-take situation which is why the work requires you to have a relationship with it physically. Then, as I was making the works around it, I realized the pedestal was also a reflection of how we should interact with ourselves and our lives and our place on the planet as a whole.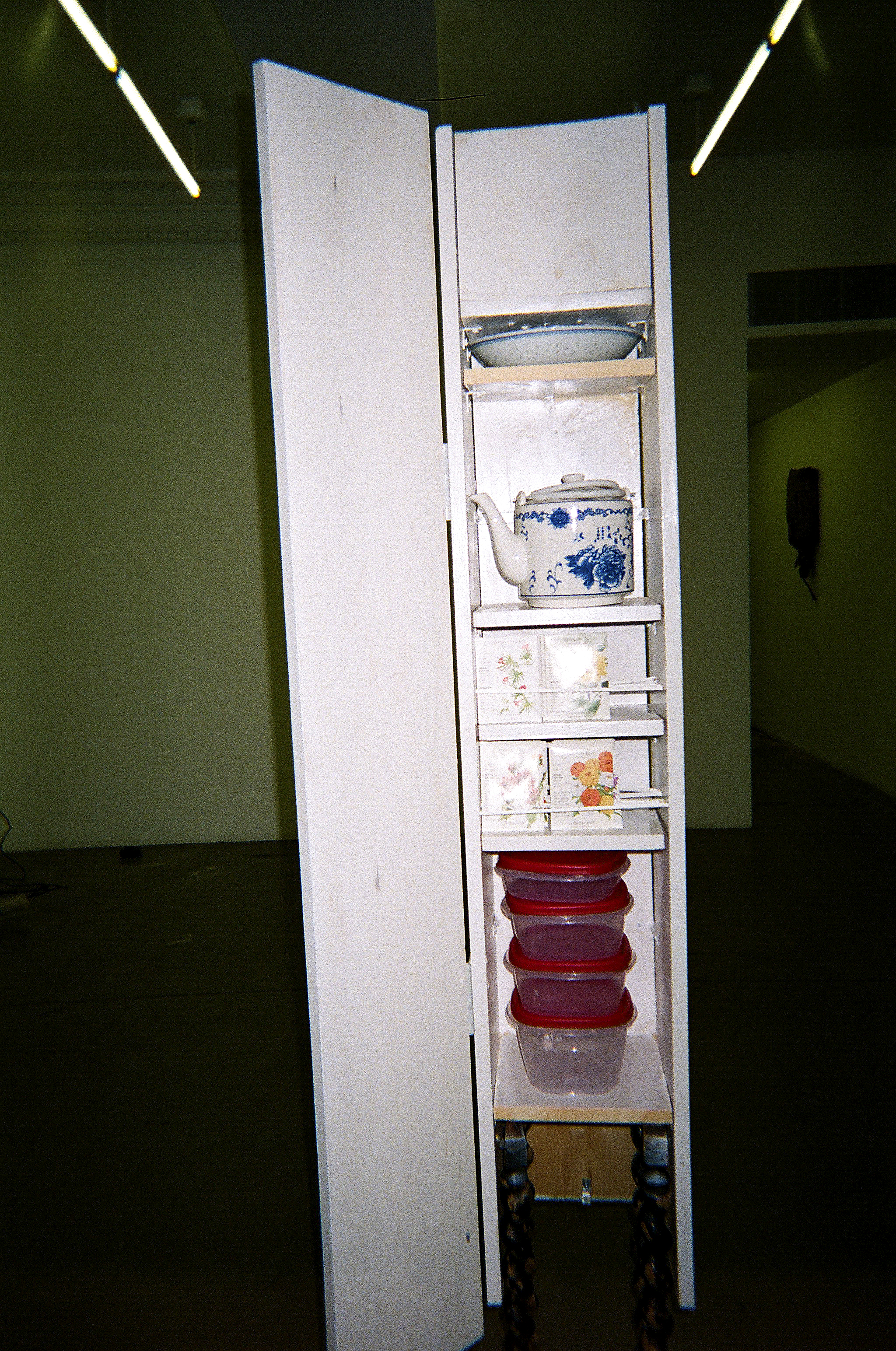 What do the other works say that the pedestal doesn't?
That there isn't enlightenment in art. That there isn't epiphany in art, or in places where people sell those ideas. I believe there is no sublime beauty. It's mostly internal.
Do you ever feel threatened being so young and working in the art world?
No, I think youth is empowerment.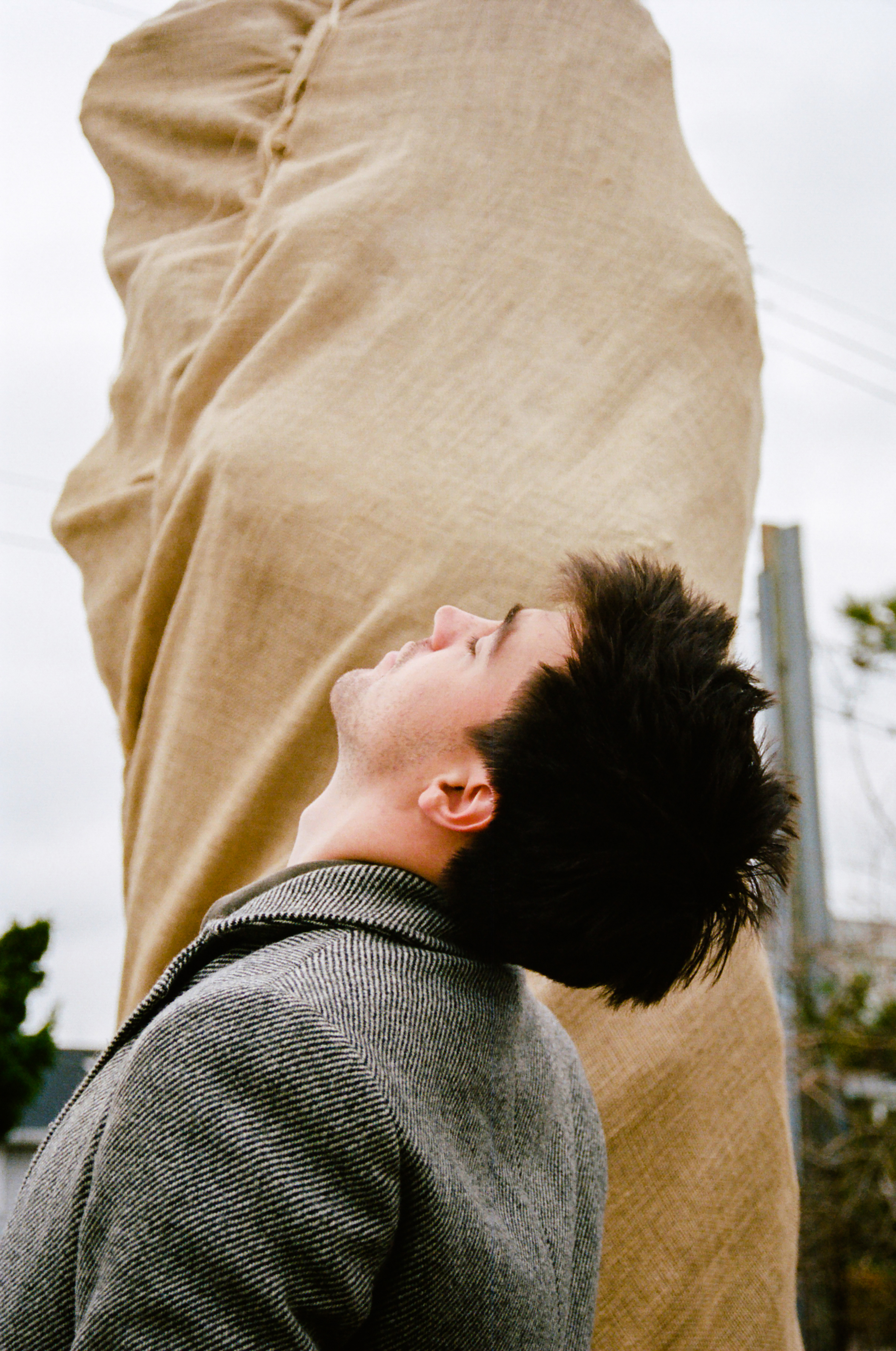 Youth is empowerment. But, even in New York, you don't feel a tension between yourself and other artists?
No. I feel like the only tension is between us and this desire to be part of a conglomerate, of an established art space. But, when I think about that, I realize that the actual value of the work is more importantly done in a space like this. There's a sense of anarchy. I get a kick out of it.
Is that why there's this unfinished quality, this sense of urgency in what you make?
I don't care about the way things look. If you're looking at a painting and you're looking at the surface and you're studying the way things look or the color relationships, you're looking at it wrong.
This interview has been edited and condensed for clarity.