Living Room, 2009, and #40, 2009, Kayode Ojo. Courtesy of Paula Cooper Gallery.
In This Artist's Intimate, Surreal Photos, Southern Gothic Meets Max Fish
Following his show with Zoe Leonard at Paula Cooper Gallery, GARAGE spoke to Kayode Ojo about after-parties, homecoming, and why one would put pearls on an anatomical model.
Living Room, 2009, and #40, 2009, Kayode Ojo. Courtesy of Paula Cooper Gallery.
It's a thrill to discover correlations between the works of two seemingly dissimilar artists, and an exhibiton of photographs by Zoe Leonard and Kayode Ojo at New York's Paula Cooper Gallery delivers the excitement of unexpected kinship. Ojo's images capture indulgent New York after-parties and document his family home in Tennessee; amid his scenes of ecstatic art world party-goers and a Southern homestead hangs Leonard's Wax Anatomical Model with Pearls (1990), a black and white photograph of an 18th-century wax mannequin. Internal organs exposed, the model, adorned with a pearl necklace and blonde wig, reclines inside a glass vitrine at a medical museum in Vienna. Coinciding with Leonard's spectacular survey at the Whitney, the exhibition links both artists' meditations on the thin line between reality and illusion. GARAGE spoke to Ojo about his practice, and the parallels between his work and Leonard's.

GARAGE: Photos of after-parties are usually found on society pages of the newspaper. Did this series begin with nightlife photos you shot on an assignment?
Ojo: Although I have been making photographs of my friends and surroundings since I was very young, and also studied photography in college, I have very limited experience working as a commercial photographer. I made these photographs because I loved doing it... The photographs in this show were all taken in Manhattan. There has been a sense that the social aspects have a growing influence on the reception of art. When I began shooting more intensely, several articles were published comparing that time with the Cologne art scene of the 90s. After-parties were important.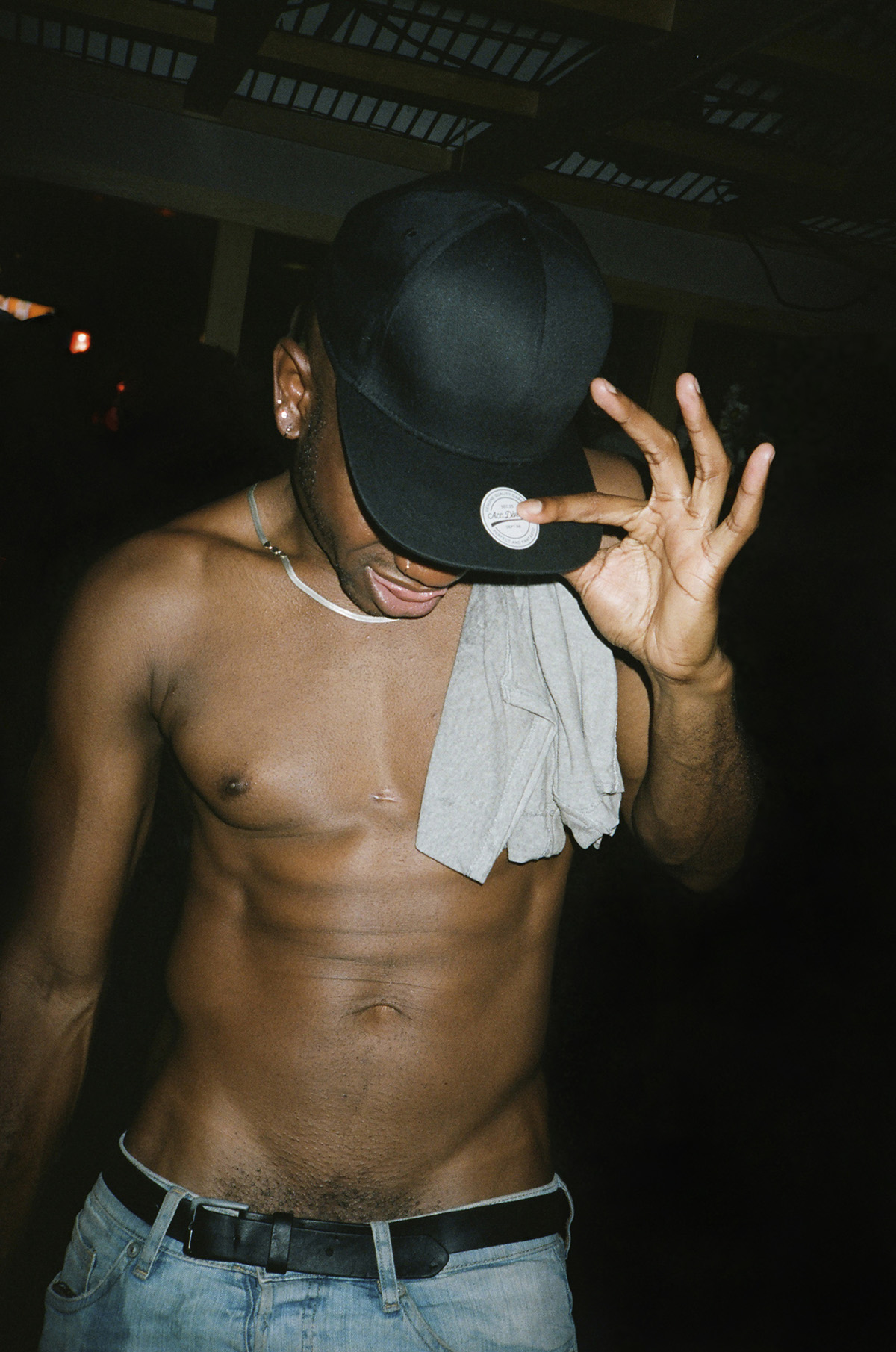 The other series chronicles your home back in Tennessee. Could you talk about that in-between state of being a guest and resident after years of living outside home?
I had only been living away from Tennessee for a year when I made these photographs. Going back to a suburban environment felt luxurious, due to the amount of space and slow pace. The home shown in these pictures is very upper-middle-class suburban, notably different from the setting in which I spent my earliest years. It has always felt strange, and this is why I was drawn to make photos of it.
Before I returned home from college, I was advised by Laurel Nakadate to look into Southern Gothic literature and I was lucky to find Flannery O'Connor and Truman Capote at the local library. Shortly after this, I began working with found images, which would eventually lead into my sculptural work.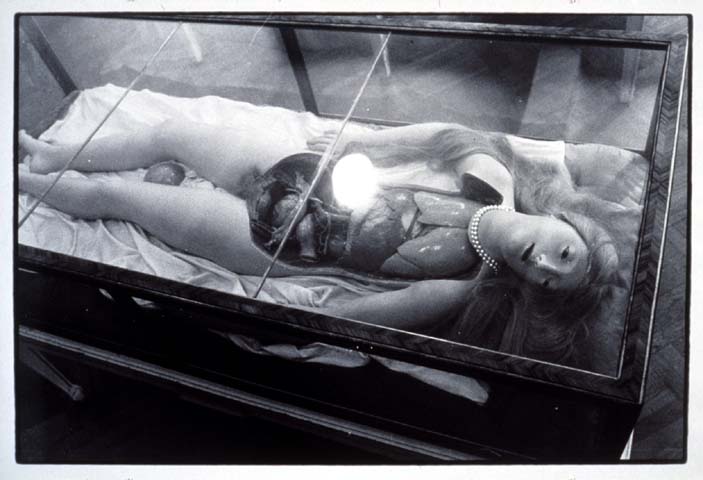 Zoe Leonard's photograph makes a commentary on the body as a socio-political, but also a scientific object. It's haunting. How do you see the relationship between the euphoric bodies in your photos and her subject matter?

Why would you dress an anatomical model in pearls? When can you wear lingerie in public? When you take off your clothes at a party, is it because you're uncomfortable or extremely comfortable? There's a brutal Tracy Moffat artwork that incorporates the phrase "You don't dress a pig up unless ya gonna eat it." The installation in the vitrine-like gallery space takes on a nearly pathological engagement with display cases, framing devices, and mirrored, dissected, and repeated views.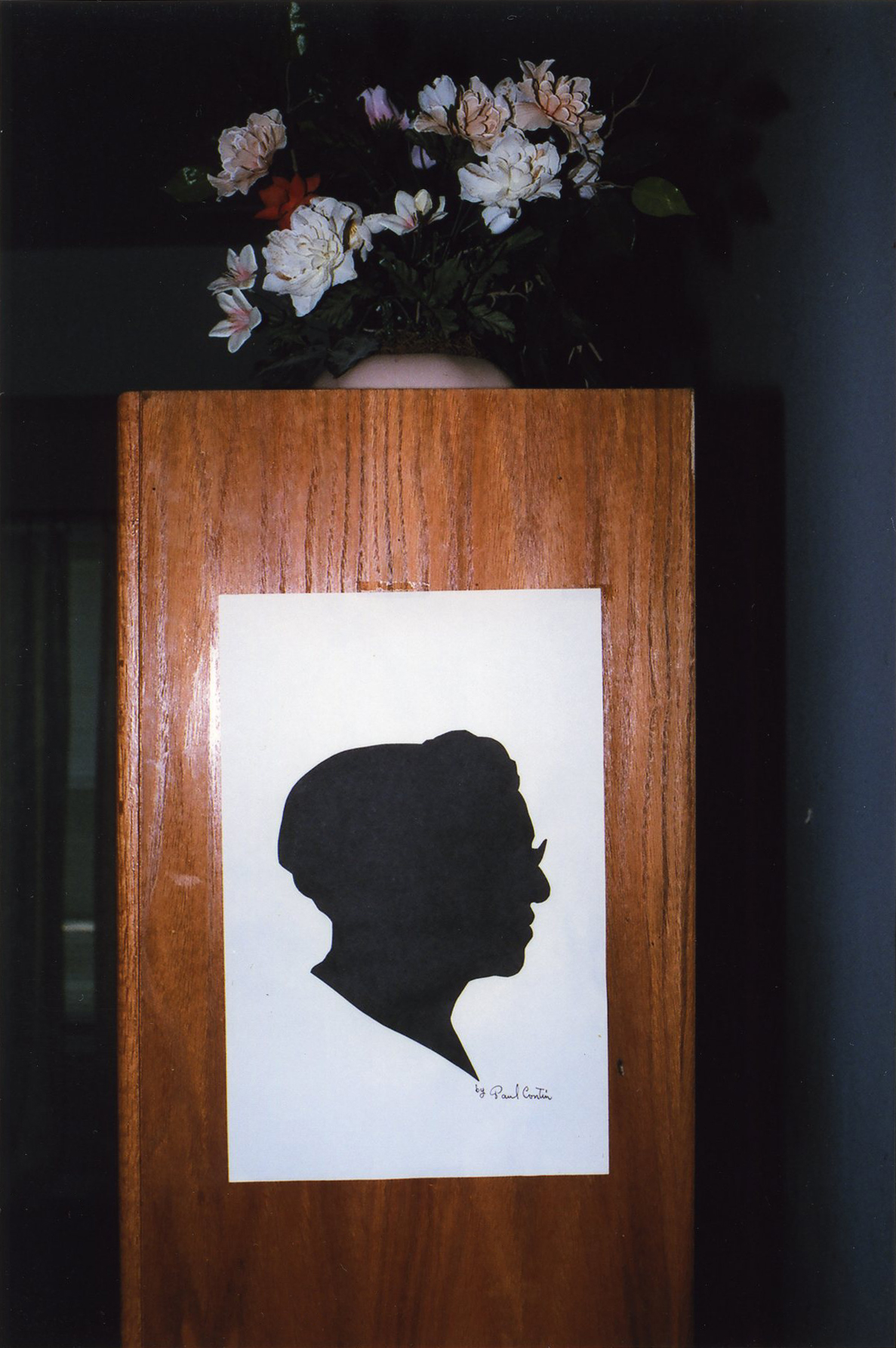 Your image of a fishbowl on top of the Bible synthesizes nature and the divine, which are elements in Leonard's work. How does Leonard's photo relate to your still lifes, in contrast with the excess of after-parties?
Zoe's photograph in the show reminds me of several works of hers that have inspired my sculptural work. Her take on collections, systems of display, improvisational structures, and the life held in inanimate objects is fascinating to me. It was a pleasure to discover these affinities.
If you're hungry to be where the action is, maybe there's a certain age when your body is the perfect vehicle to satisfy these desires. This show presents a small slice of a rather large archive. Now and then I go back to find something, and an image will stop me cold. I was there and I still can't believe it!