American Psycho (2000) Copyright Lionsgate Films
Three Killer Spring Collections—and the Sociopaths Who Would Wear Them
Because serial killers have style, too.
American Psycho (2000) Copyright Lionsgate Films
When you think about it, style and sociopathic tendency are like two peas in a pod. Maybe that's because trace levels of narcissism exist in the presentation of each. Let's face it: the confusing and convergent areas of style and psychosis make up a good part of the most enjoyable psychological thrillers and horror films of the last fifty years. It's that overlap that makes Christian Bales's portrayal of Patrick Bateman attractive even though the film is literally called American Psycho, and Chloë Sevigny's turn as the deranged Lizzie Borden supremely seductive.
In real life, it's why one finds it hard to forget how handsome and well-groomed Ted Bundy was, or ignore the majorness of Myra Hindley's platinum blonde bee-hive updo despite their absolutely heinous crimes. It's probably just that time of year, but one can't help but recognize a sort of sinister undercurrent in the Spring 2019 shows as well. Below, we imagine what kind of sick psychopath would kill in the new collections.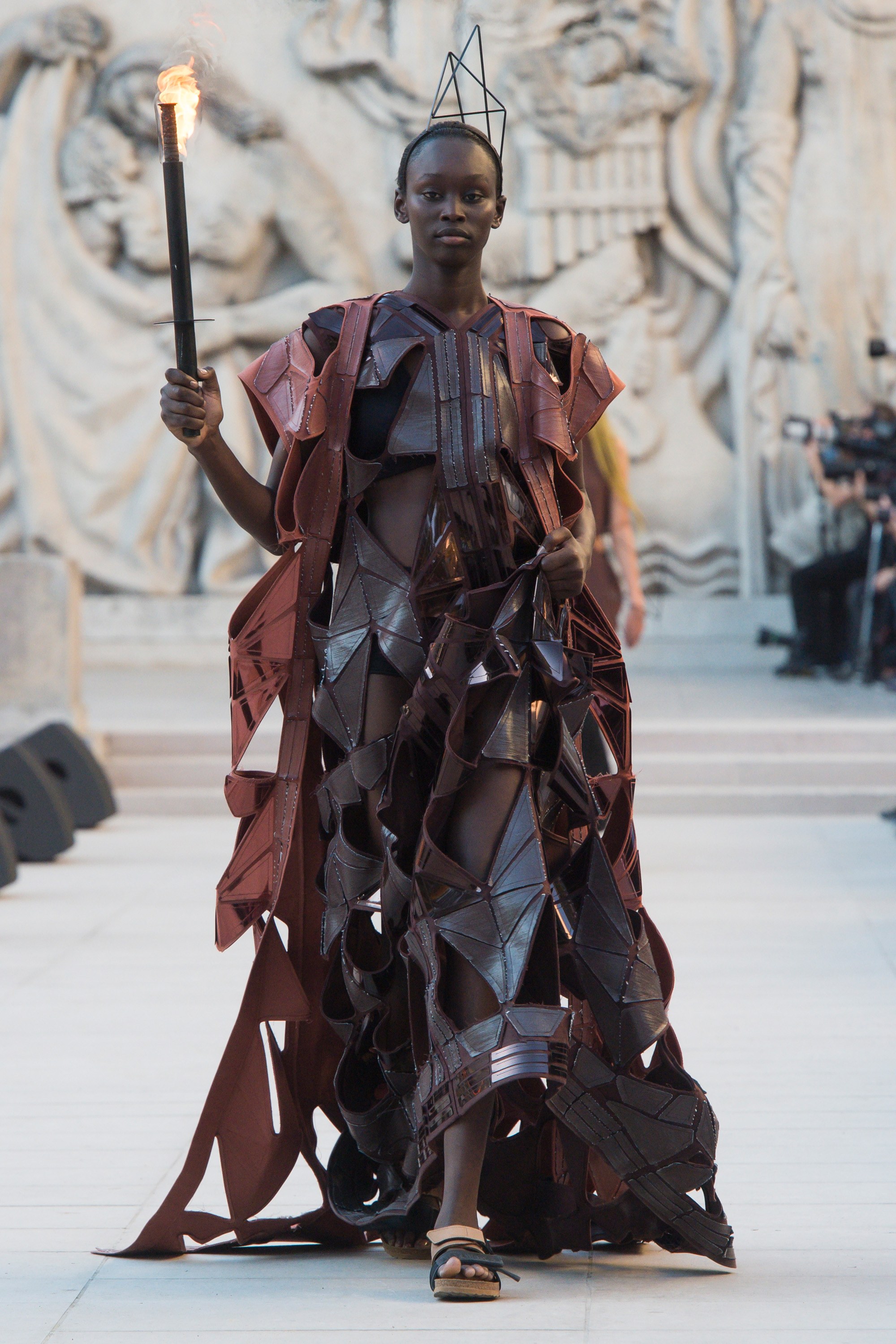 Name: Hyacinth Hillier
Alias: Mama Mayhem
Case Status: Open
Last Known Location: Reykjavik, Iceland
Preferred Kill Method: Immolation, Arson
Profile: God Complex, Classic Antisocial Personality Disorder
Most Likely to Be Caught Wearing: Rick Owens Spring 2019, which she relishes for flame resistance, earthy camouflage tones perfect for disappearing, and sustainable manufacturing practices.
Case Study: Hyacinth is a vagabond whose only allegiance lies with mother earth and other eco-warriors willing to do what it takes to save her from those whom she has since coined in a number of untraceable online manifestos as "wasters." Her first known offense was in the 4th grade, when a fellow Brownies troop member littered on a nature hike during an overnight camping trip. That evening, Hyacinth fashioned a torch out of the group's discarded s'mores packaging and lit the hiker's sleeping bag on fire. Witnesses claim she watched in gleeful awe as the flames consumed the young scout. Hillier fled into the surrounding wilderness by moonlight. After a four-day manhunt of the Topa Topa mountain range, Hillier was presumed dead. Her fingerprints showed up in Sao Paulo twelve years later in an arson case at the summer home of a logging and deforestation operation executive; his charred body was also found. DNA evidence has since been used to connect her to an alarming 23 immolations across eight countries and two continents.
She is still missing.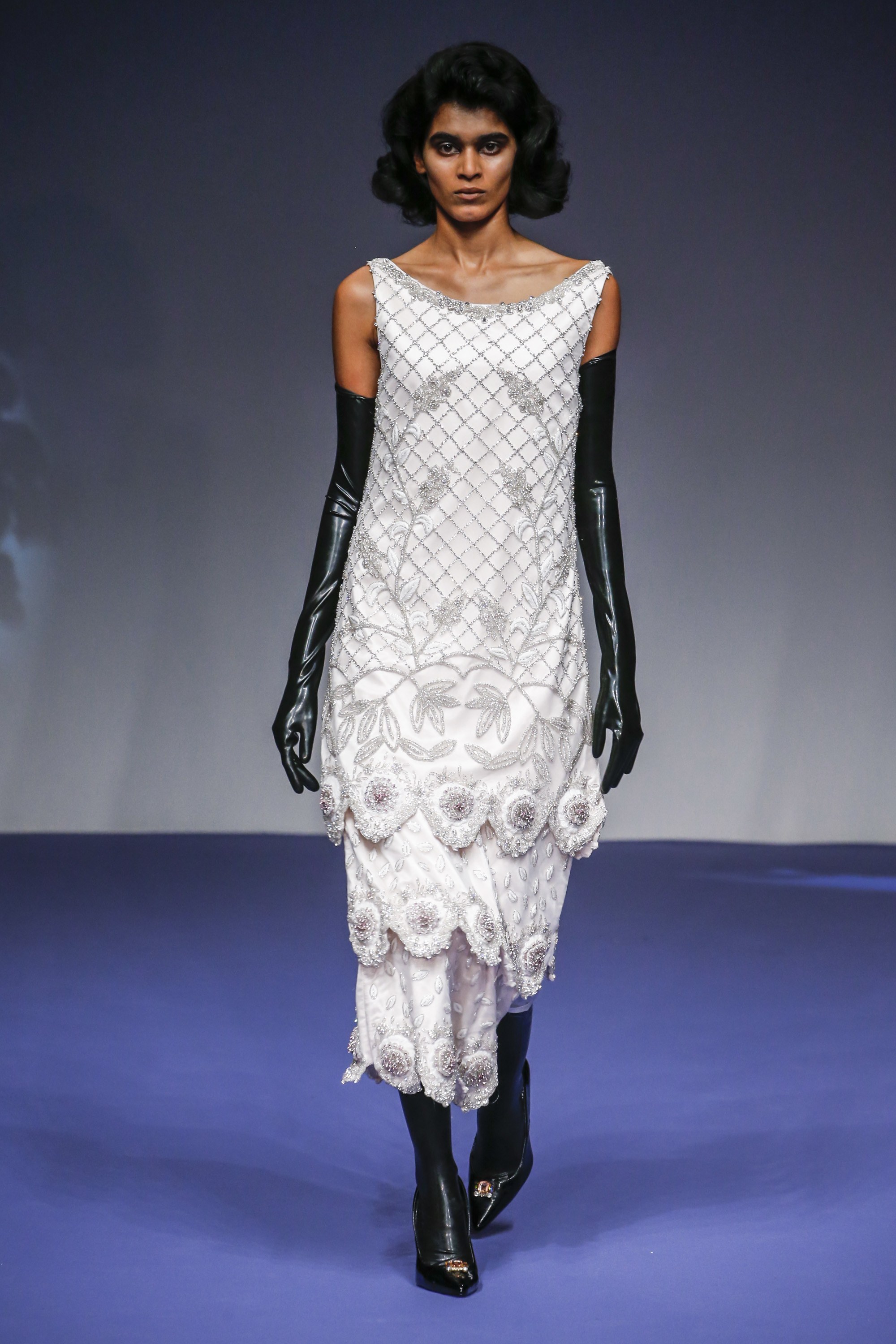 Name: Iris Miller
Alias: The Piano Man
Case Status: Closed, Suspect Deceased
Last Known Location: Greenwich, Connecticut, USA
Preferred Kill Method: Asphyxiation by Piano Wire
Profile: Narcissistic Personality Disorder
Most Likely to Be Caught Wearing: Richard Quinn Spring 2019. Following the mysterious disappearance of Mr. Miller, Iris supplemented her income as a music tutor by moonlighting as a dominatrix and was a particular fan of the fetishistic black leather leggings worn beneath performance worthy cocktail dresses. She found the seamless transition from cocktail hour to witching hour efficient.


Case Study: According to independent investigations, Mrs. Iris Miller was born a musical prodigy displaying extraordinary aptitude in piano at a very young age. By 9, she had mastered Franz Liszt's "La Campanella"; by 11, she was teaching Heinrich Ernst to conservatory students. She met Mr. Marvin Miller while performing at a Public Arts Fund reception. Throughout their marriage, she supported his passion for piano and tolerated his utter lack of talent or proficiency. On May 8, 1996, neighbors heard arguing following a particularly bad duet. The next day, Steinway & Sons technicians were seen doing maintenance on the couple's baby grand. For 20 years, Mrs. Miller claimed her husband, jealous of her virtuosic talent, abandoned her in hopes of pursuing his dreams. In 2006, Iris Miller died in a car crash when she sped through an intersection in her Volvo XC60 en route to a lesson. During the estate's appraisal process, fragments of Mr. Miller's bone were found in the widow's piano bench along with a piano wire bearing his DNA.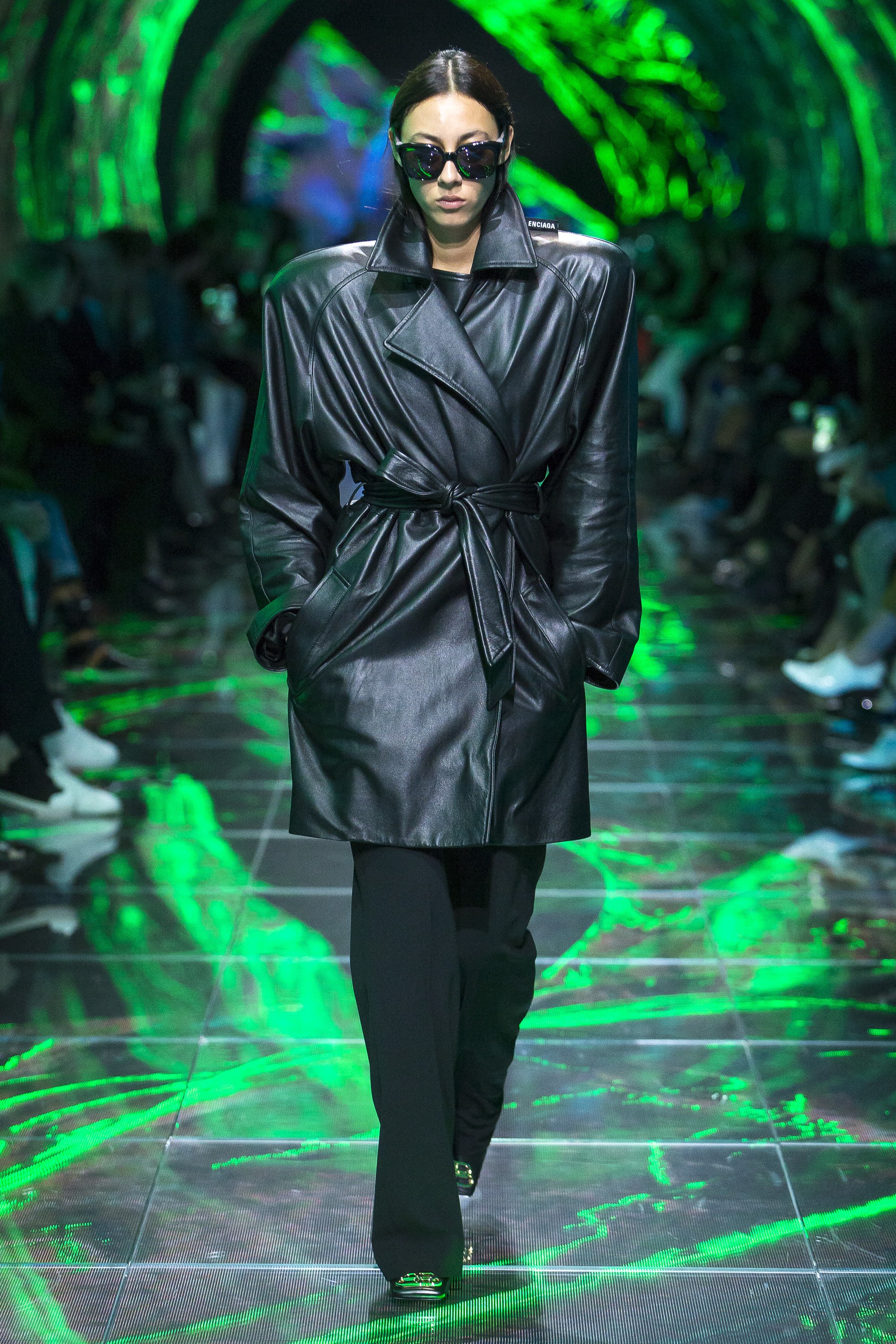 Name: Helga Osterloff
Alias: The Vampire's Wife
Case Status: In custody
Last Known Location: Copenhagen, Denmark
Preferred Kill Method: Blunt Force Trauma, Stabbing
Profile: Criminally Insane
Most Likely to Be Caught Wearing: Balenciaga Spring 2019 for its vampire vibes, impeccable tailoring, and 3-D printed technical fabrics.
Profile: At 16, Helga Osterloff hacked the bursar's server at the Massachusetts Institute of Technology to admit herself on full scholarship into the graduating class of 2020. Upon the university's discovery, she was expelled and relegated to working at a campus Best Buy in Boston in exchange for online computer science classes. While working the stock room she claimed to have been bitten by a bat in what her managers believed was a stunt to cash in on sick days. Upon her return, Osterloff began exhibiting erratic behavior, dressing in all black, and refusing to work day shifts, claiming her bite had turned her into a vampire. Osterloff was transferred into the 24-hour customer service center upon her insistence. On October 4, 2018, Osterloff offered to make a house call to customer Max Bernard's Back Bay apartment after he expressed frustration with his Apple Care package. His body was discovered days later. Public record shows that cause of death was two puncture wounds to the lower neck. Osterloff continued to target single, technologically-stunted men, killing four in one month before she was apprehended when police discovered Nest Cam footage of the computer technician draining the blood from Mr. Bernard's body on his recovered cell phone. Helga Osterloff has been remanded into the custody of the state, after pleading guilty by means of insanity. She still requests raw meat for every meal.