Lisson Gallery, 504 West 24th Street, New York. Photo by Jason Schmidt, Courtesy Lisson Gallery
An Interview with Lisson Gallery's Alex Logsdail
The gallery's executive director talks art fairs, brick & mortar strategy, and Shanghai with The Canvas' Jeremy Hodkin.
Lisson Gallery, 504 West 24th Street, New York. Photo by Jason Schmidt, Courtesy Lisson Gallery
As part of our new weekly digest, GARAGE will occasionally be sharing select interviews from The Canvas, an in-depth art world newsletter published by Jeremy Hodkin that takes readers inside the major galleries, auction houses, and art fairs, and interviews the power-brokers who run them. A version of this article originally appeared in The Canvas' October issue.
With his carefully swept back hair, autumnal corduroy jacket, and black-rimmed glasses, Alex Logsdail is the embodiment of Brit-in-New York on a cool September morning at Lisson Gallery's West 24th Street space in Chelsea. The son of Lisson founder Nicholas Logsdail, the legendary dealer responsible for bringing American artists such as Carl Andre, Mel Bochner, and Robert Ryman to the UK in the early '70s, Alex joined his family's gallery in 2009, before eventually being put in charge of opening the gallery's first branch in the United States in 2016.

Since then, Lisson Gallery has added an additional boutique-sized space just a few blocks from its main Chelsea location in New York and expanded for the first time into Asia by opening in Shanghai's 'Amber Building' earlier this year, all while continuing to maintain its two spaces on Bell Street in London. Throughout this time, both Alex and his father have continued to reject the label of a mega-gallery, instead pointing to contemporaries like Marian Goodman and Paula Cooper as more apt examples for where Lisson Gallery fits into the international gallery ecosystem. "I think the connotation of a 'mega-gallery' is that it's an impersonal and corporate environment," Alex opines at the start of our interview. "We don't identify with that, nor do we aspire to it."

Having celebrated its 50th anniversary in 2017, Lisson Gallery now finds itself on the cusp of a new era. While Nicholas is only 73 and there have been no rumors of imminent retirement, the 33-year-old Alex has been appointed Executive Director, and it appears clear that one day he will take the reins from his father.

In a long and wide-ranging conversation, Alex shares why Lisson isn't looking to piggyback on the trend of combining its disparate spaces in a given city into one flagship building, the gallery's strategy behind the dizzying number of fairs in which it participates, and why the gallery chose Shanghai rather than Hong Kong for its most recent branch location.

The Canvas: At what point did you realize you wanted to follow in your father's footsteps and pursue a career in art?
Alex Logsdail: I was a musician and singer from a very young age. I was a chorister in many different schools, played several instruments, and wrote a lot of music. Through my teenage years, though, I had summer jobs at the gallery, either working the front desk, or with the registrars, or back in the packing room, or in the archives. I ended up going to music school for a year and realized that the music industry has a near-impossible success rate. And I wasn't certain that I was going to be successful enough as a musician to make a living on my own terms without having to make a massive compromise.
And then, back in 2005, when I was 19, I moved to New York and ended up interning at Artforum because Knight Landesman had offered me an internship over dinner in Basel at the Bodega zum Strauss. And honestly, the thing that was appealing to me at that age about the art world was that you get to go to a lot of strange places and hang out with very interesting people.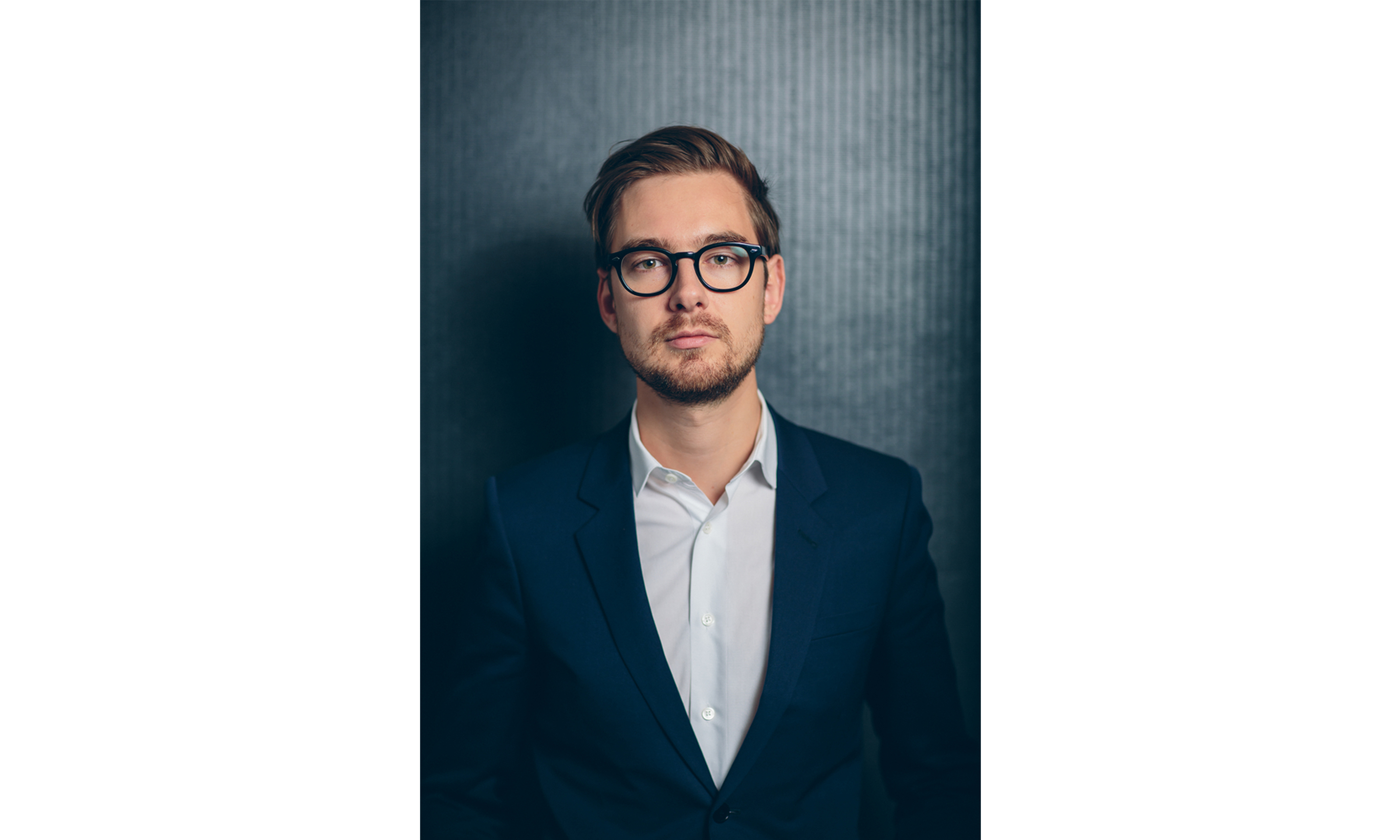 At what point did you realize that you were going to end up back at Lisson? Was that always the eventual plan or did it just happen to turn out that way?
It wasn't a plan, it was maybe more of an inevitability. I remember when I was around 16 years old, I was at a lunch in Los Angeles with my father, Nicholas, and Anish Kapoor, because he had a show in the city at the time. And Anish decided said, "What are you going to do? Are you going to join the gallery and take over from Nicholas?" And I responded that I didn't know. He said, "Well, you know, if you do, you have to be better than him." And that kind of freaked me out because it was a lot of pressure for a 16-year-old. But when I did end up joining the gallery in 2009, it happened very organically.
The gallery shares the representation of a number of blue-chip artists, such as Daniel Buren, Mary Corse, Sol LeWitt, and Sean Scully, with other galleries. The mega-galleries—Pace, Hauser & Wirth, David Zwirner, and Gagosian—seem to be trying to establish these kinds of global representation deals, where they represent an artist or estate in all the different markets across the globe. Is that something that Lisson is exploring as well? Do you believe in that kind of model?
We also do that with a number our artists. It suits certain artists extremely well—namely artists who are either much younger, or much, much older. Younger artists, generally speaking, will probably benefit from more exposure and more varied outlets. But with older artists, who have a lifetime of work that they need to slowly put out into the world, you need to do it in a methodical, planned way that is tightly controlled. That's far easier to do in a rational and sensible way when you have a single outlet and a single relationship you have to manage. It also makes the artist's life a lot simpler. You don't have dealers fighting with each other or bugging you to have this work over that work because they're jealous of each other. It cuts out a lot of the drama. Perhaps these kinds of deals have a wider implication for the art world…but it is certainly very beneficial for certain types of artists.
Let's talk fairs. Lisson seems to participate in a dizzying number of fairs…
I'd say that we probably participate in slightly more fairs than other galleries of our size, but nowhere near as many fairs as galleries that are larger than we are. But going forward, I think we're trying to be more focused in terms of the fairs we participate in—either doing fewer fairs, or just having more concentrated presentations at the fairs where we already do exhibit. The model of taking one of each artist doesn't really work anymore. If you're trying to show 25 artists in a fair, where's the focus? How do people know where to look? I find it impossible to look at art at fairs unless there's a clear presentation. The only exceptions are the Basel fairs, and I honestly can't explain why.
You do have a dedicated fair team, and I actually believe you were one of the first galleries to have that kind of structure.
I think our fair participation schedule was really borne out of the idea that we had to take our work wherever the clients were, because a lot of the time, they're not coming to London. So, it was out of necessity, in a way. And that's true for almost any gallery that's not in New York.

By what criteria do you judge a fair when determining whether or not to participate?
There are some that are just no-brainers. The Basels, the Friezes, and TEFAF NY in the spring, for instance. We do Chicago because I think the Midwest, as a region, is neglected. And, of course, the institutional presence at the fair is extraordinary. We also do Zona Maco in Mexico because it's a great fair that does particularly well for us. I actually think we do better there than most galleries because we have a lot of great, longstanding clients in the city, and we do business with them throughout the year. It's a gesture of us keeping in touch and keeping a presence in Mexico.
How do you view the utility of fairs in the first place, do they mostly serve as venues to find new collectors? Or do you view fairs more as catalysts for the gallery's preexisting collector base to buy at a given time?
It absolutely has to be both, because if it's not both, you either have no client base to begin with and you're desperately trying to find people at fairs, or, alternatively, you're just selling to the same people who will eventually get exhausted and burn out. So, you have to have both. It's impossible to be successful at fairs without those two components working in tandem.

Do you think we've reached peak fair, and there will now he some sort of pull back?
I hope so. I would love to do fewer fairs. Except, of course, that's easier said than done. Certain artists want or expect their work to be presented in certain regions of the world. And there are collectors all over the world with whom we have deep relationships and want to cater to. And while I don't think that fairs are necessarily the best places to look at art, they do serve a very useful function in the overall art ecosystem. I think the problem with fairs really stems from them cannibalizing one another. They're not necessarily additive anymore. Some have become part of this kind of entertainment schedule rather than a place of business where actual sales get made. And at the end of the day, they need to be places of business where art actually gets sold.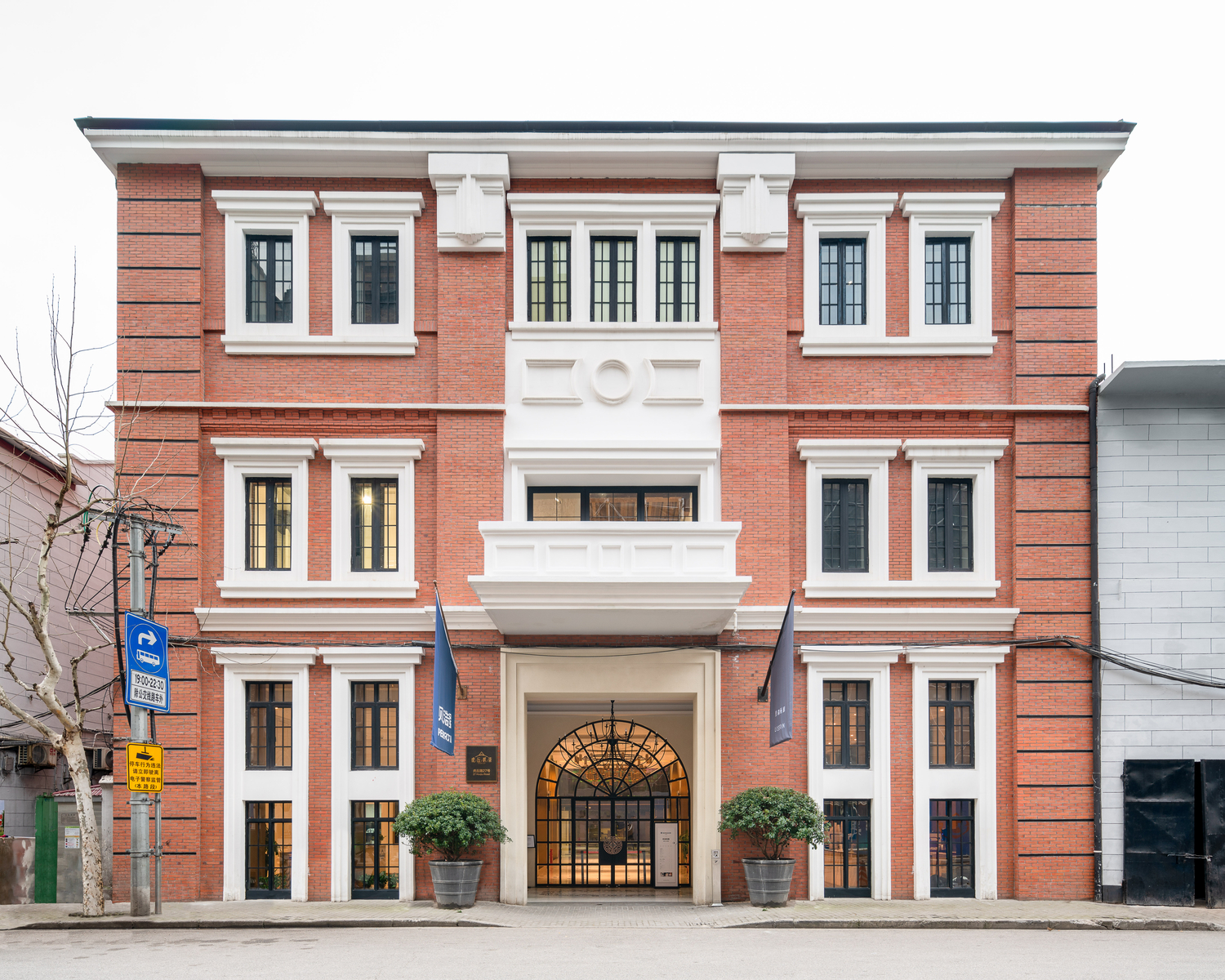 Let's dive into Lisson's physical gallery spaces. The space we're currently sitting in, the main space in New York, opened in 2016 and is about 8,500 square feet. Nine months after it opened, you quickly opened an additional space a few blocks away that's about 3,500 square feet. At a time when the biggest galleries are increasingly looking to consolidate their spaces in a given city under one roof, do you think that's something that Lisson would consider in the future? What's your current thinking in terms of the gallery's brick-and-mortar strategy?
This is really an ideological question. And I think it's notable that the one person who's not doing this is Larry, and I think that's very telling. He may be opening up additional spaces and increasing his overall exhibition space, but he's not doing it in one main, flagship building. I believe that artists get tired of spaces, and that they want different types of spaces in which to show. And if you're going to say to an artist, "Well, you showed on Floor 2 last time, how about you show on Floor 4 this time?" Ultimately, it's still the same thing.
Do you think that a large(ish) gallery needs to be growing in square footage in order to succeed in today's gallery ecosystem?
Oh, without question. A gallery needs to grow with its artists. It's as simple as that. If you're only showing painters, maybe you don't need to. And if you're only showing photographers, maybe you don't need to. But if you're showing a wide array of artists, who are making work in a wide array of mediums and scales, it's a necessity. At Lisson, we show John Akomfrah who makes these monumental film installations; Anish Kapoor often makes massive sculptures; and Carmen Herrera makes medium and large-scaled paintings. So, we have to be nimble and have a variety of different spaces. If we don't then it would get stale.
Earlier this year, Lisson opened its first gallery in Asia when it opened in Shanghai in the Amber Building across the street from the Rockbund Art Museum. What was the gallery's thinking in opening in Shanghai as opposed to Hong Kong or Beijing?
Shanghai is a deeply international city—more so than Beijing and in a different way than Hong Kong is. Hong Kong's a wonderful and fascinating city but the cost is eye-watering. And at the moment, it's going through a lot of trouble, which is distressing and unfortunate.
I think that Hong Kong is about Asia as a whole while Shanghai is specifically about China. Shanghai is certainly the most international city in mainland China. Our artists have had an enormous amount of museum activity there. Just in the past couple of years, Lee Ufan, Dan Graham, Haroon Mirza, and Richard Long have all had museum shows; and Anish Kapoor has one coming up. And the museums there have been actively buying work. That's not really the case in Hong Kong. Hong Kong is a marketplace—and an effective one at that—but I don't think we needed a physical presence there in order to be active in that market.

Over the summer we obviously heard about the struggles that western galleries are currently facing in China when Pace announced that it was closing its space in Beijing. What kind of an impact do the US/China trade tensions have on Lisson's business in the country?
They have a massive impact. It's a very big problem. And the only way to solve it right now is to show fewer American artists in China and vice versa until this whole thing blows over. One way or the other, it eventually will, and it will revert back to a status quo. But I won't lie, it's been a problem. I don't think it's the end of an active art market in China, but I think it's definitely a massive hurdle. It's a problem, for sure.