The Gonz in action. Image courtesy of Adidas.
Adidas & Mark Gonzales Revisit Radical '90s Performance Art—For Sneakers!
Skating is performance art and sneakers are my paintbrush!
The Gonz in action. Image courtesy of Adidas.
Sneakers are one of our most modern forms of art. Designers and labels like Jeremy Scott and Commes des Garçons produce sneakers that could pass for Jeff Koons sculptures in the right lighting. In 2015, the Brooklyn Museum showed over a hundred pairs of sneakers from mid-century athletic shoes to today's most hyped kicks. And this month marked twenty years of collaboration between sneaker giant Adidas and American skater and artist Mark Gonzales—the Gonz to his friends, whom all of us are—a partnership that showed how the art is inseparable from the sole. (Haha.)

Back in 1998, Gonzales teamed up with Cologne artist Johannes Wohnseifer for an original performance entitled "Backworlds/Forwords" that blurred the lines between skateboarding and fine art. The performance saw Gonz skate in, over, and through a fine art installation that included constructed sculptures, skate ramps, and mini tunnels. He did it while wearing a fencing outfit and a fencing sneaker made by Adidas. The whole session was photographed by skate photography legend Skin Phillips and captured on video by documentary filmmaker Cheryl Dunn. The following year, Dunn combined that original footage with additional shots of Gonzales skating around the city for her project "Back Worlds for Words." To date, the performance and its output remains significant in the skate world for its collaborative nature: it isn't common for a skater, artist, photographer, and filmmaker to all unite around one singular project.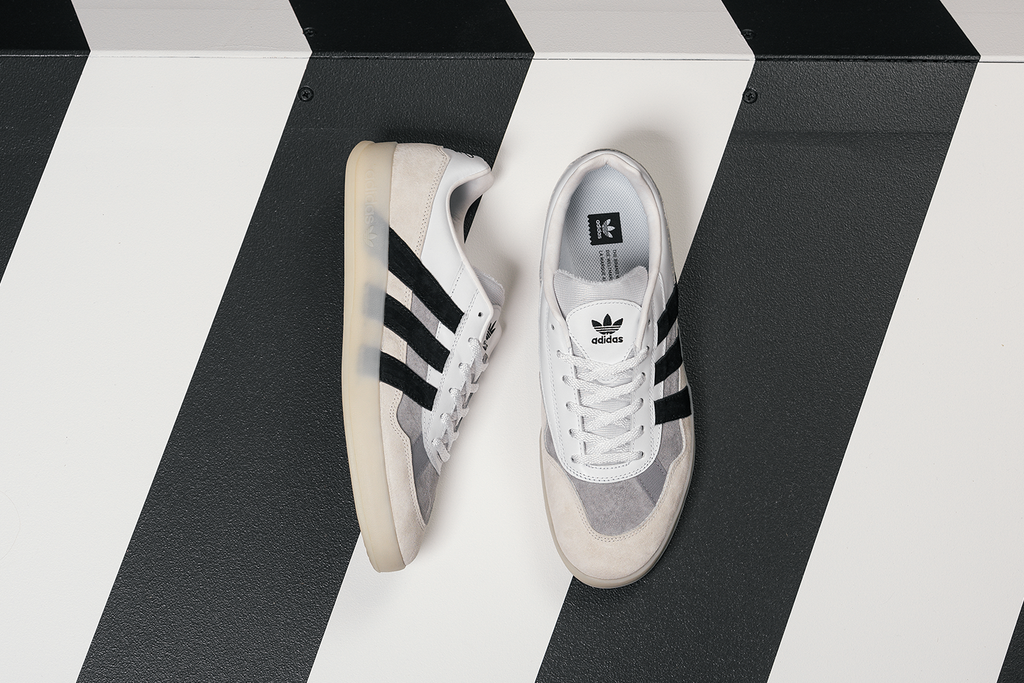 Last month, in celebration of two decades of working together, adidas Skateboarding and Gonzales recreated the performance at Milk Studios in New York City. The Gonz debuted a new signature shoe, the Aloha Super, inspired by the retro Adidas fencing shoe he wore for the original performance. The Aloha Super features elements of that adiStar Fencing shoe, like exaggerated black stripes on a stylish neutral palette with textured foxing, but has been toughened up for skateboarding with reinforced leather tongue top, heel, and eyestays so that skaters will be able to wear it into the ground. (Man, is there a better served customer in this world than the skateboarder?) The Aloha Super is available all over the world at this very minute, as is the video of a grinning Gonz reprising his role.