The Bottega Veneta Maison.
The New Bottega Veneta Store is Your Home Away from Home
The Maison, designed by Tomas Maier, combines three (three!) Upper East Side townhouses, and is accompanied by a New York-themed capsule collection.
The Bottega Veneta Maison.
The first thing to note about Bottega Veneta's newest flagship—called the Maison—located on Madison Avenue on New York's Upper East Side, is that it's meant to feel like home. And some home it is: the brand's largest store to date, the Maison combines three entire landmarked townhouses, leaving many architectural details intact, and stretches five stories high. It's an indulgent use of real estate that feels very New York, both in its offhand luxury and in the envy it will elicit in anyone who's looked for an apartment within the last decade.
The store, which offers women's and men's clothing, handbags, luggage, eyewear, shoes, fragrances, jewelry, home goods, and furniture, was designed by the brand's creative director, Tomas Maier, who said in a press release that the store "will be very much like a real apartment. For the whole store, I wanted to maintain the feeling of being in a private home." And there are places where this feels apt: women's shoes are tucked away in a warm, bisque-carpeted alcove, and the fifth-floor furniture department features a set table for six. Dense, chocolate brown rugs line the space. Flatware under glass is presented in an artful jumble, much like the forks and spoons in my own kitchen drawer before I bought an bamboo organizer. It still feels formal, more like a model home than your friend's wealthy aunt's living room, but perhaps making it too cozy would have produced the risk of patrons sleeping over.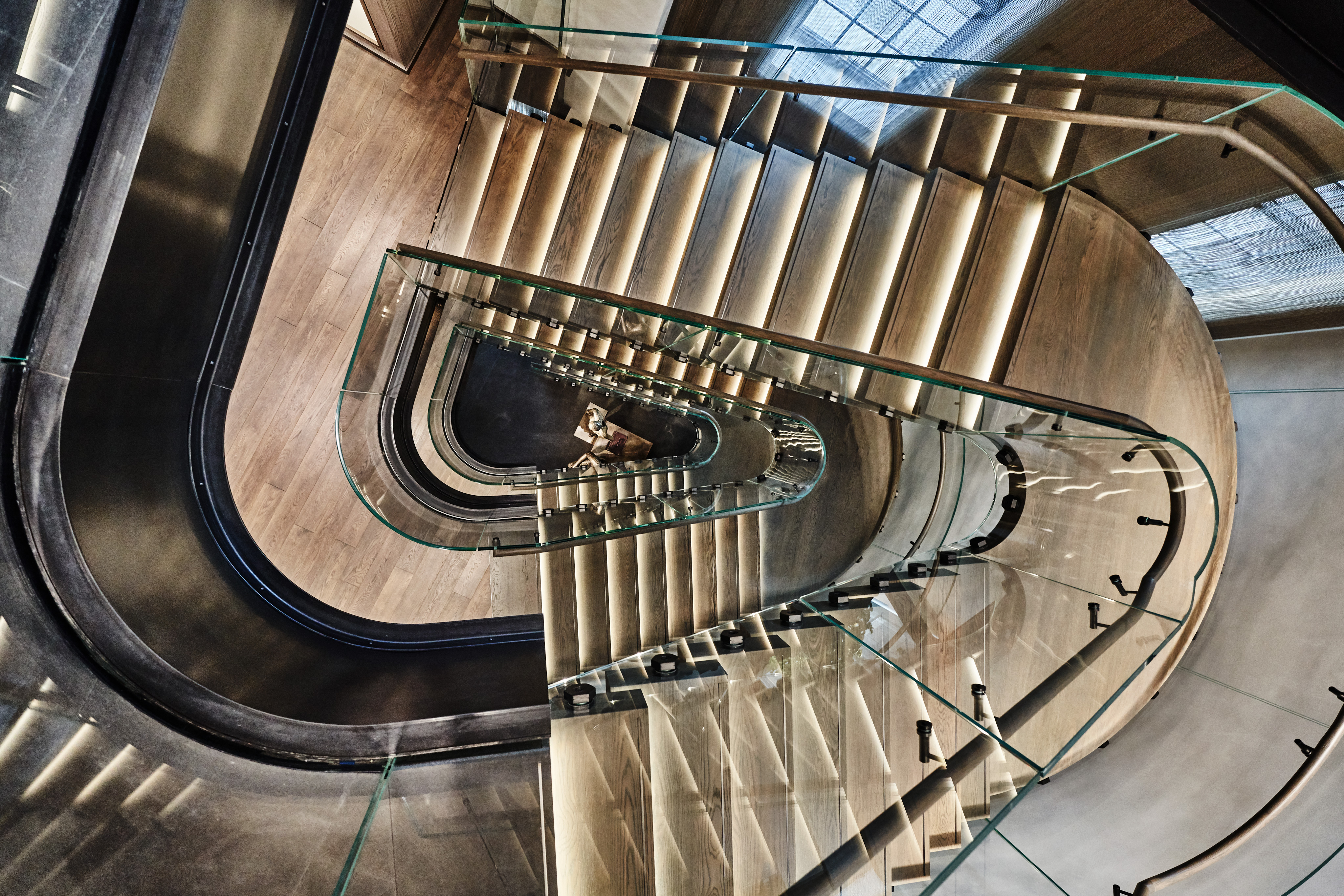 According to Maier, the store was also inspired by New York's architecture—especially its glittering skyscrapers—and you can see its influence in heavy plinths of beige stone, grouped like buildings on an uptown city block, on which handbags and shoes are displayed. Clothing racks are made of brushed metal and glass, and the store's spine is an Art Deco spiral staircase with a thick glass balustrade and stone railing.
The store's opening is accompanied by a capsule collection titled "Icons of New York," a line of leather goods and phone cases emblazoned with skyscrapers, an outline of Manhattan, and the New York City subway map, the latter of which, rendered in inlaid leather and brunito studs, inspires better vibes than the version pasted on the wall of a stalled A train at rush hour.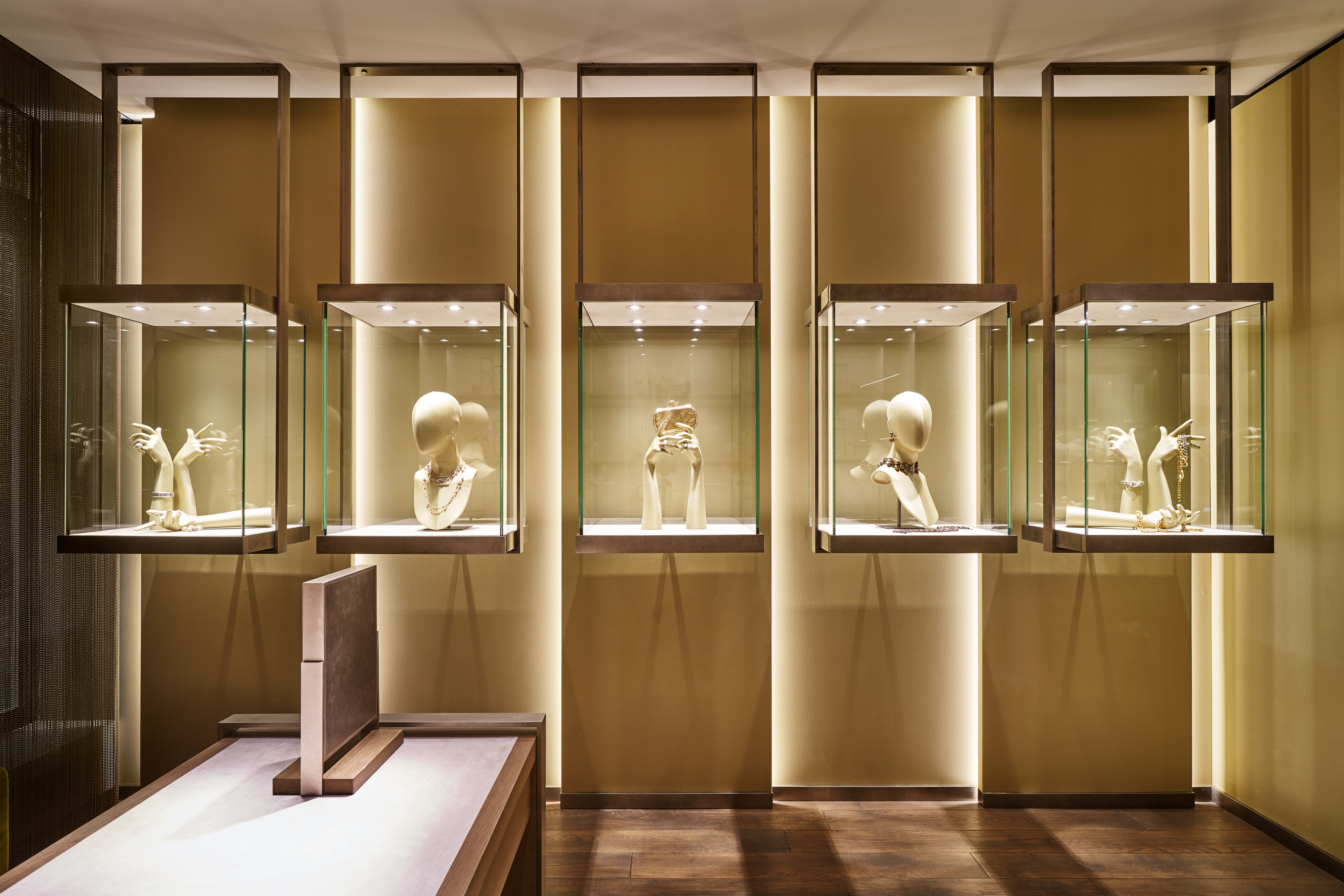 The store is a tribute to New York City, which Bottega Veneta CEO Claus-Dietrich Lahrs describes as "one of the few cities that speaks to the rest of the world."
"This store is my gift to our East coast clientele," said Maier. Imagine being gifted a trio of townhouses! It's enough to make even a New Yorker blush.