Ezra Miller attends 'Fantastic Beasts: The Crimes Of Grindelwald' World Premiere in Paris, France. (Photo by Pascal Le Segretain/Getty Images)
This Ludicrous, Puffy Dream of a Moncler Coat Is Sold Out Online
It's a cozy Christmas miracle!
Ezra Miller attends 'Fantastic Beasts: The Crimes Of Grindelwald' World Premiere in Paris, France. (Photo by Pascal Le Segretain/Getty Images)
Imagine, for a moment, a cloud.
Now imagine that cloud was designed by Valentino's creative director.
Now weatherproof it.
There you have it: the space-age Pierpaolo Piccioli x Moncler puffer that my colleague Rachel Tashjian dreamed of swaddling Tracee Ellis Ross in. It's the same puffer that fashion legend-in-the-making Ezra Miller wore to the Paris premiere of Fantastic Beasts: The Crimes of Grindelwald in early November. And, lo and behold, just a month later, the floor-sweeping style is sold out on Moncler's e-store (although you can still snag it at Barneys).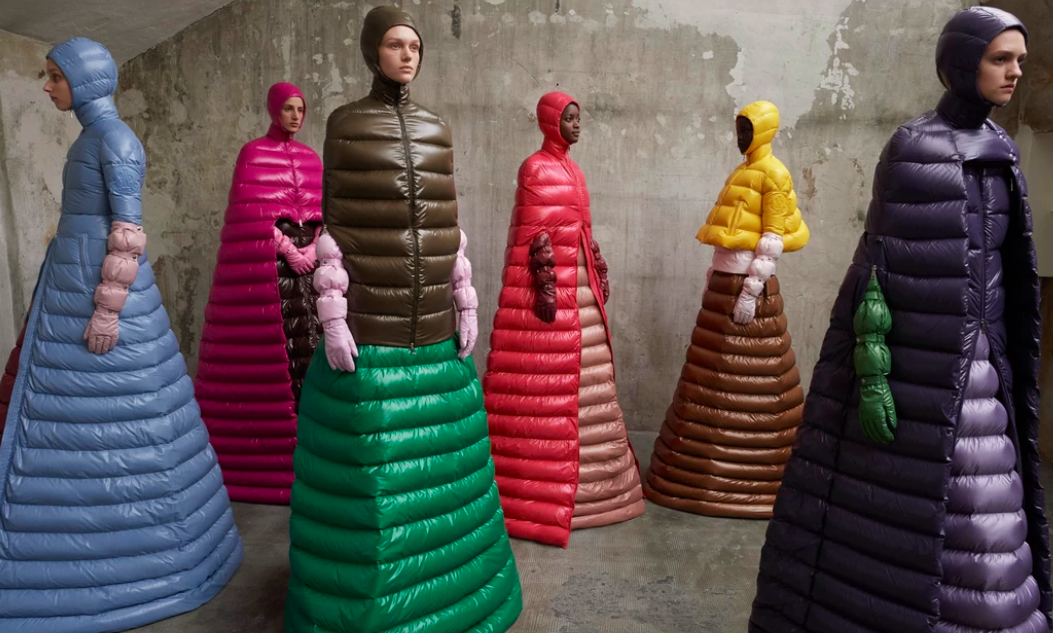 It might be difficult to understand how a $4,135 coat that makes its wearer appear to be cosplaying as a very fashion-forward Michelin Man could have sold out (or, for that matter, sold at all). After all, the puffer looks more like a fashion bucket list fantasy item—along the lines of the Louis Vuitton umbrella backpack or Blake Lively's fashion cane—than a realistic purchase.
If we dig into the annals fashion history, though, the popularity of the larger-than-life puffer coat starts to make some sense. After all, Norma Kamali's sleeping bag coat, which she invented after a freezing post-divorce camping trip with her new boyfriend, has endured for decades. In a fashion industry teeming with spike heels and string bikinis, doesn't it sort of make sense to shell out the big bucks for maximum comfort? (See also: Balenciaga platform crocs.)
The New Republic's Jo Livingstone mounted an argument against the "caterpillar coat" on Tuesday, asking, "Why do so many women choose to wear the equivalent of a tailored sleeping bag?" My answer is embarrassingly simple: because they're warm. A coat like the Moncler x Pierpaolo Piccioli's sold-out puffer is like a regal, slightly inflated second skin you can slip on to arm yourself against the cold weather and colder judgments of the outside world. If, as Amanda Mull noted at Vox, your winter coat is all anyone's going to see "for, like, six months," why not go big?
Luckily for real warmth/fashion heads, the dress version of the Moncler x Pierpaolo Piccioli puffer coat is still available online; perfect for your next gala in the drafty, under-heated mansion of a minor English aristocrat.