GARAGE Band: A Portrait of the Magazine as 41 New Yorkers
On the occasion of our digital launch, GARAGE called up a few dozen New Yorkers—Jeff Koons, Thom Browne, Toyin Ojih Odutola, and Laurie Anderson among them—who represent what we're all about.
As of last Thursday, GARAGE is a VICE channel as well as a biannual publication, marking a new—and fundamentally digital—chapter in the history of the magazine started by Dasha Zhukova in 2011. GARAGE has always seen fashion differently, and namely through the lenses of art, design, and architecture. With Dasha at the helm, GARAGE commissioned Jeff Koons to create the world's first augmented reality sculpture, modeled by Cara Delevingne; Cindy Sherman lent her image for a quadruple portrait satirizing an iconic Vanity Fair Hollywood Issue; and GARAGE interviewed polymathic figures including the Sheikha Al-Mayassa, David Adjaye, and Mellody Hobson. Firstly, and most famously, GARAGE engaged Mo Coppoletta to tattoo a Damien Hirst butterfly on either side of Shauna Taylor's genitals for the magazine's inaugural issue—and then asked Hedi Slimane to photograph it.
But 2017 would be unrecognizable to anyone from from 2011. The public demands more from our artists, our designers, our musicians, our filmmakers, and ourselves. There is more at stake in everything. And so when the GARAGE team sat down in our new DUMBO offices to consider how we make a website and a magazine that have the same originality, humor, and ambition that Dasha's GARAGE always offered, we immediately knew that we needed help from our friends.
Cue photographer Jeff Henrikson, on set with thirty-five artists, fashion and furniture designers, curators, models, writers, and friends invited by GARAGE's new staff: Creative Director Brian Phillips, Fashion Editor Gabriella Karefa-Johnson, Social Media Editor Ashley Tyner, Art Director João Moraes, Fashion Features Editor Rachel Tashjian, and Art Editor Michael Wilson. Together, they are a subsection of New York that is variously established (Jeff Koons) and emerging (Gia Garison), disciplined (Thom Browne) and a little wild (Jacolby Satterwhite), homegrown (Laurie Anderson) and new to New York (Sander Lak). But each is a person who bends toward the experimental and the personal. As GARAGE looks at our new site and toward our future—thinking especially of Issue 14, due out in February 2018—these are the minds that obsess ours.
So: welcome to our new home on Vice.com. Already we've published Judith Bernstein's manifesto, a look at how fashion designers are finding inspiration in Old Masters, and an exploration of the politics of blue jeans, but our digital life has just started. Come back daily, and subscribe to our newsletter, to see what we're up to and into. —Mark Guiducci, Editor-In-Chief
Dasha Zhukova, Editorial Director, GARAGE
Do I consider myself a New Yorker? Not quite yet…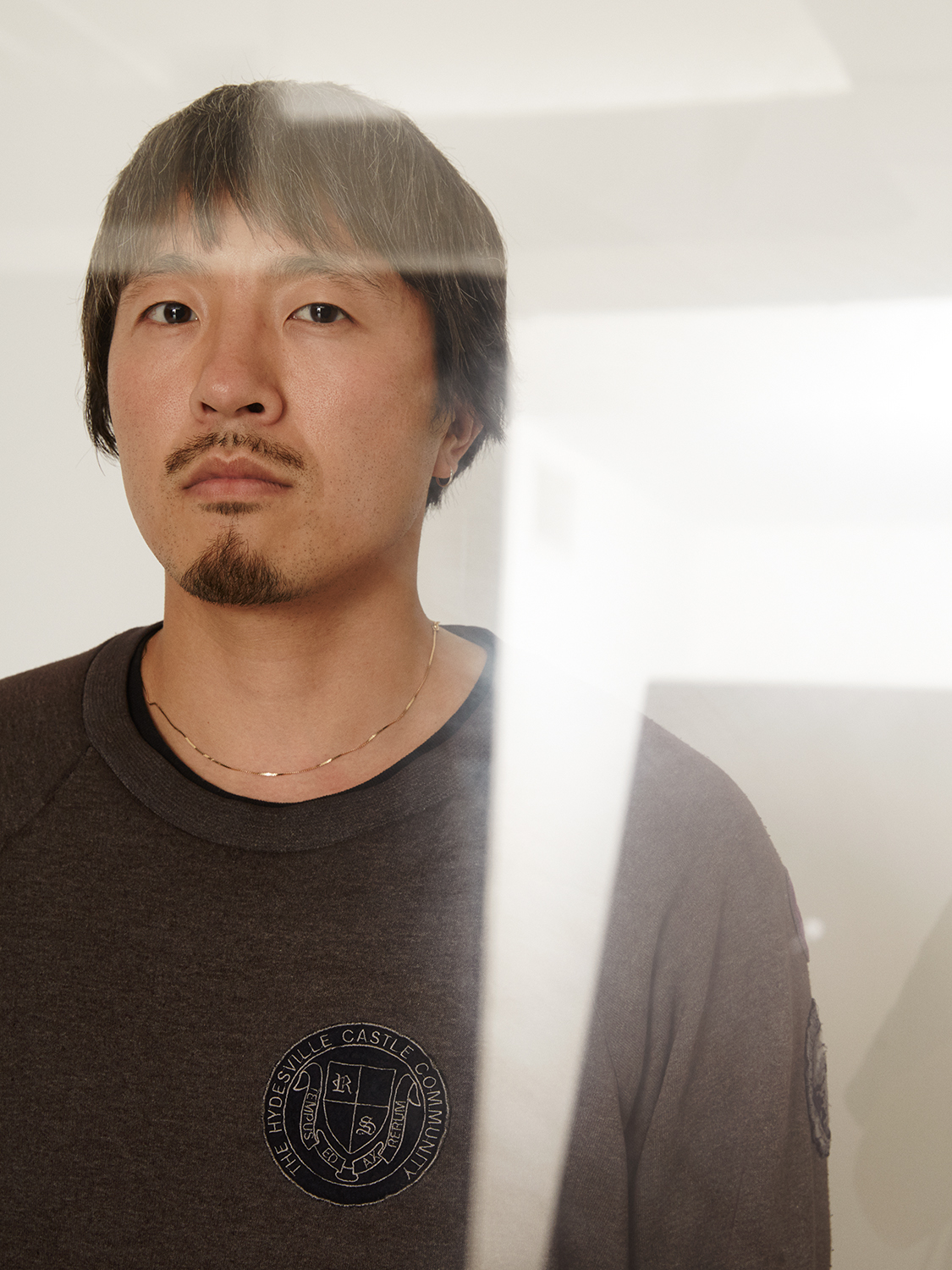 Stewart Uoo, Artist
I think I knew I was a New Yorker when I could envision different versions of myself that I didn't really know yet. I also starting catching myself talking to no one in particular, out loud, on the street.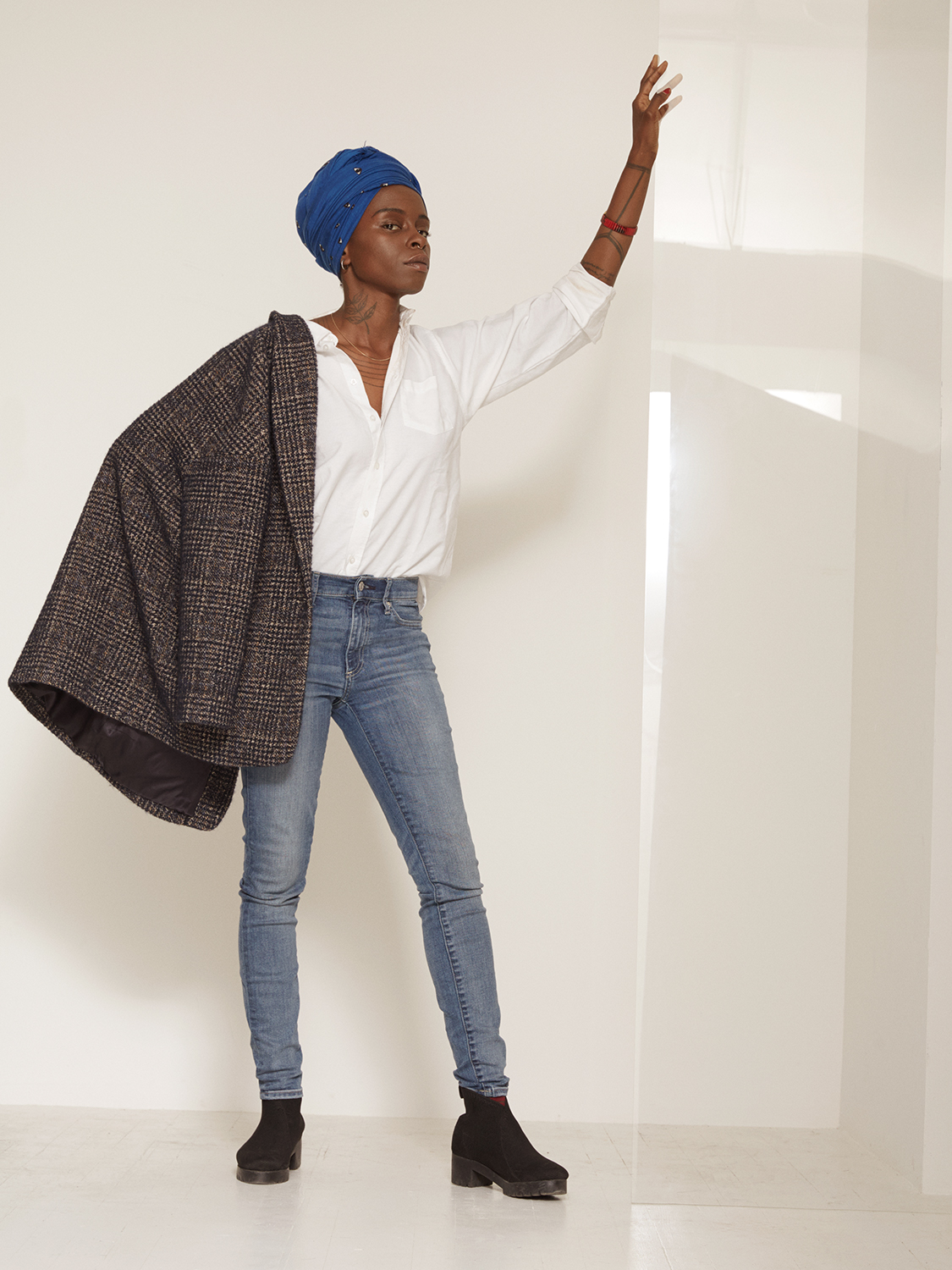 Toyin Ojih Odutola, Artist
I'm addicted to traveling. It's one of the few luxuries I have the pleasure of partaking in every year. Whether for a show or for research, domestic or international, nothing beats getting that experience, that education, whenever I can. But, the more I travel, the calmer I feel when I return to New York. This city has a way of getting under your skin sometimes. Things can get hyperbolic and it seems as if everyone is floating on supercompressed hot air, which can be stifling. And when you feel like this place is too much, and you are ready to leave, you go on a trip somewhere—anywhere—and soon you cannot wait to get back. What's the phrase? "Nothing makes you love New York more than when you leave it"? I think this is because it's a concentrated area we all roam, we all deal with this space, and what that provides is a certain kind of regularity, a kind of nonchalance, with a bit of fun and hidden extravagance thrown in. People make an effort in the most interesting ways on the daily—from the clothes they wear, to the poetry they read out loud on the train, to walking down the street faster than everyone else...because we are all here to test the boundaries of what we can do. We don't get caught up in the doubt—we don't have time to. We all just charge ahead, taking risks, making moves, cementing memories. In the end, what makes this city for me is feeling like I am a part of that, a part of something bigger than myself, pulsing with history and purpose—even when we aren't quite sure what we are doing, we go for it, anyway. And on those days when you feel like this city is tryin' it, you escape, you can disappear: to the park or a library or a museum, and you savor, for an intimate moment, the way the light hits the walls, or a funny phrase you picked up from a passing couple, or a dog struggling to piss on the sidewalk.... For a city that is so large in every possible way, it's the vignettes which stand out and make this city feel surreal—and I've grown to love that.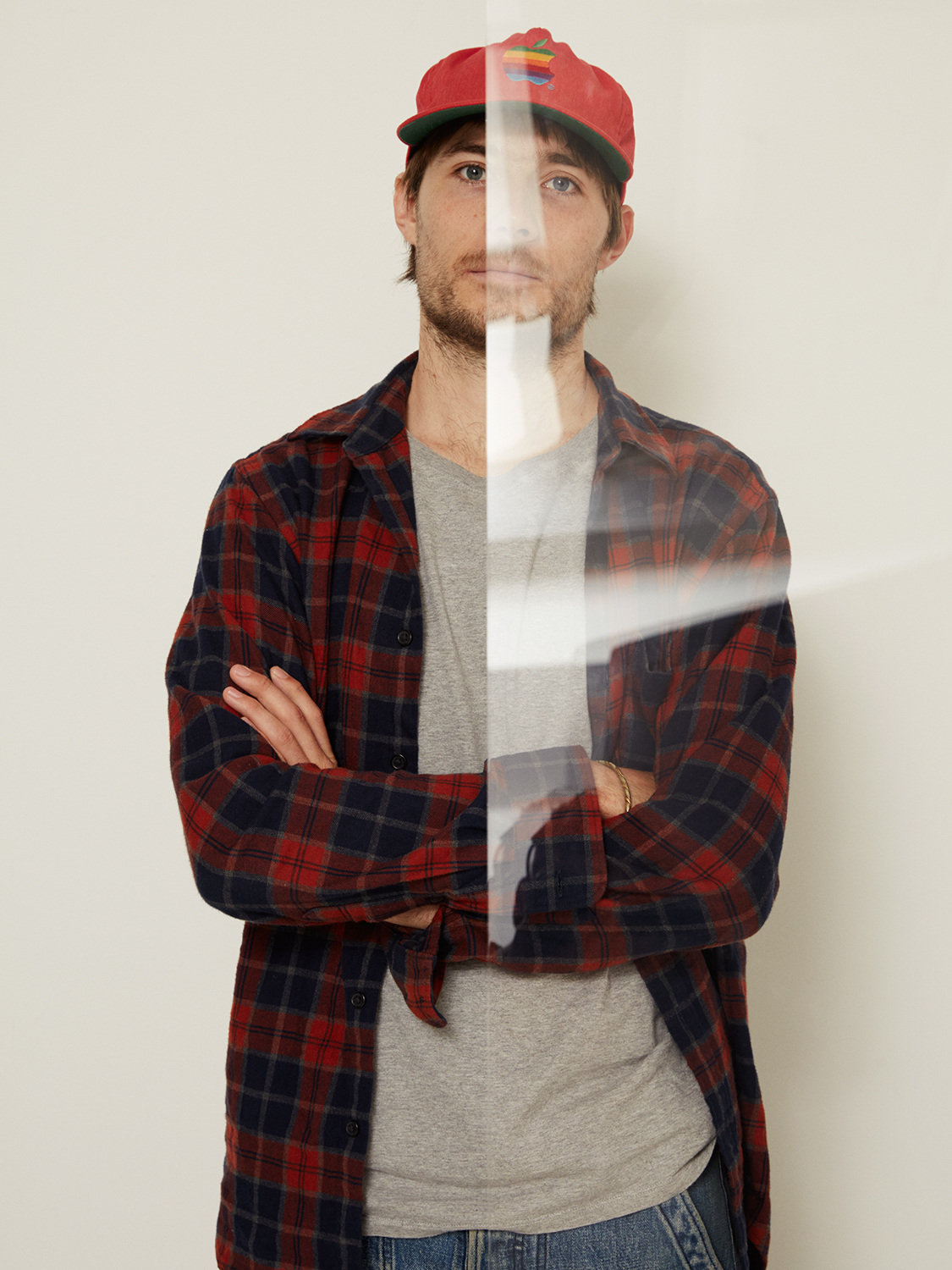 Alex Olson, Skateboarder & Founder, Call Me 917
My first memory of New York is skating around with my dad from Tribeca to Times Square on New Year's Eve, 1999 or 2000—I can't remember. We got to see that ball drop and then about seven street fights. I was 13 or 14 years old at the time. I remember hearing the new Method Man album Tical 2000: Judgement Day in a lot of the cars on Canal.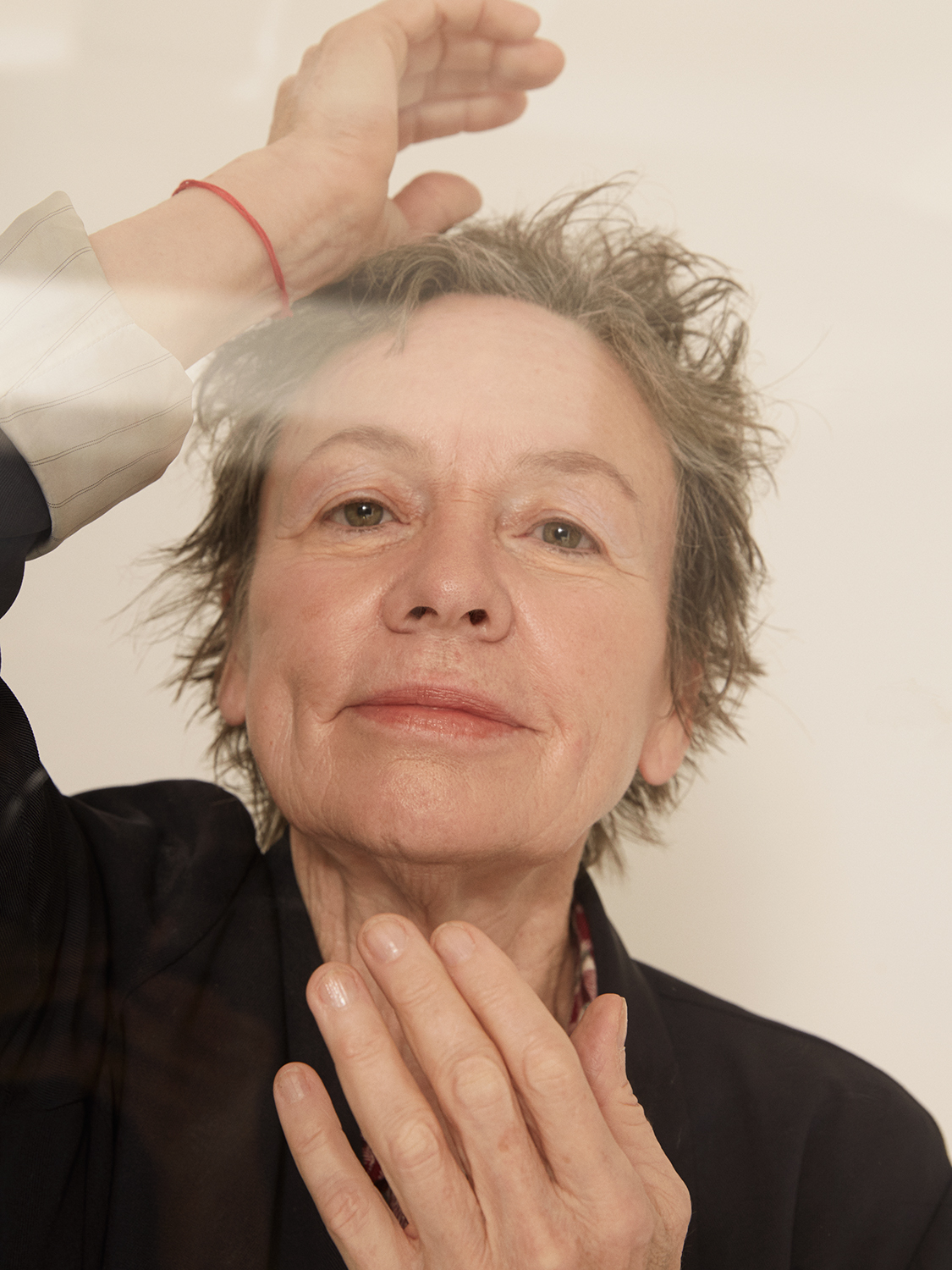 Laurie Anderson, Artist
The most New York thing about New York is that it's constantly changing. I've been here forever and I still don't recognize it. It's always changing, which is nothing to be nostalgic about. There are a lot of places that are no longer there but something else is there. Hey, I'm not someone who's like "Oh, New York was so fantastic in those days." When I came here it was dark and very dangerous; to get to my house on the 6th floor I had to step over maybe a hundred people nodding out in the stairways on Avenue C… but it was... great. You know, New York used to be a place where you come as a young person by yourself to try your luck. Now, I see a lot of guys who come in groups; you know, they're all going to be hedge funders. And they all run in herds down the West Side Highway and I'm like, "Who are these people?" They come here to make money because it's the money capital of the world. Which… you know, it is. But my New York, when I came here as a kid, you didn't know anybody.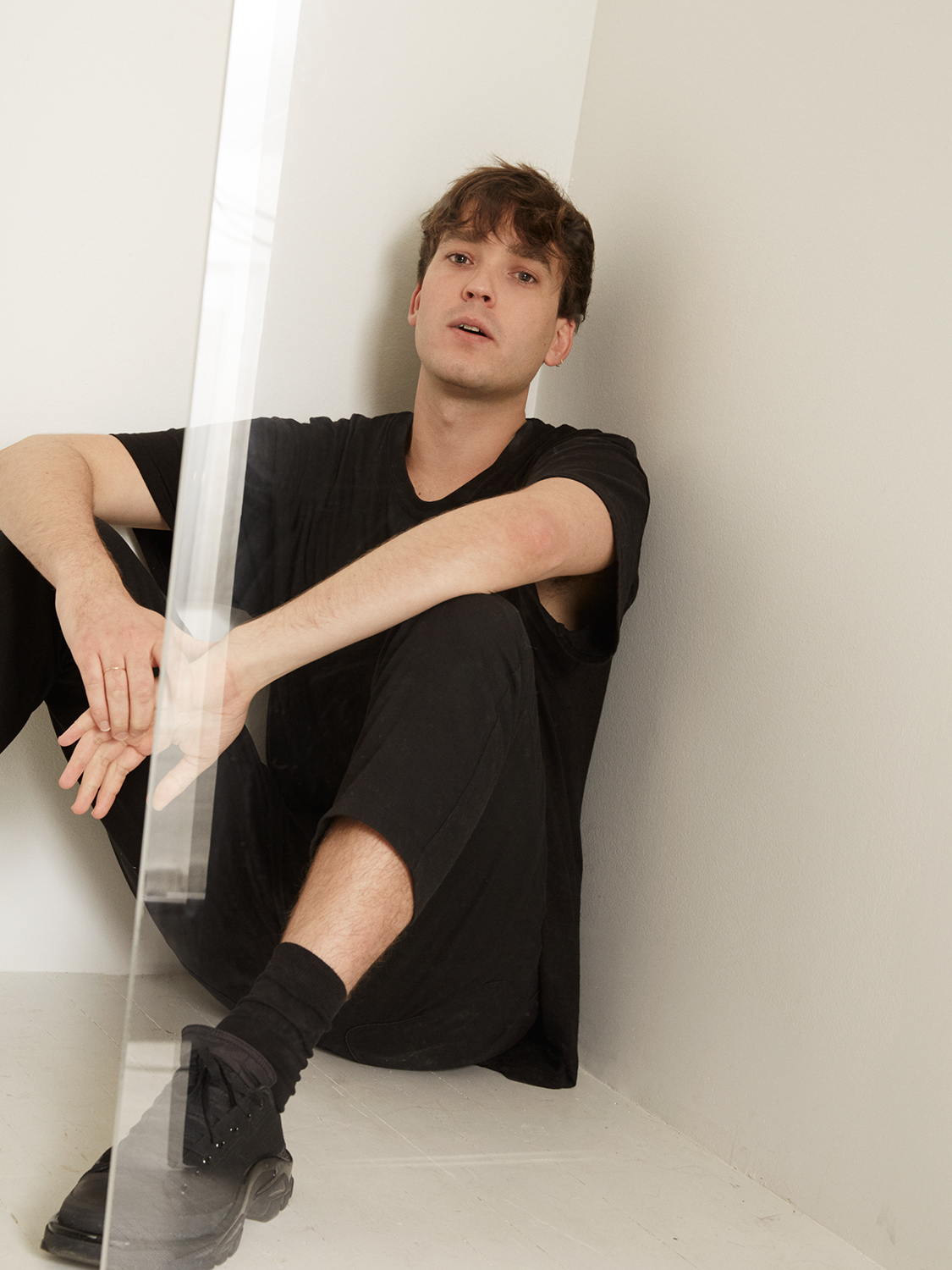 Matthew Adams Dolan, Designer
What makes New York, New York? Dollar slice pizza.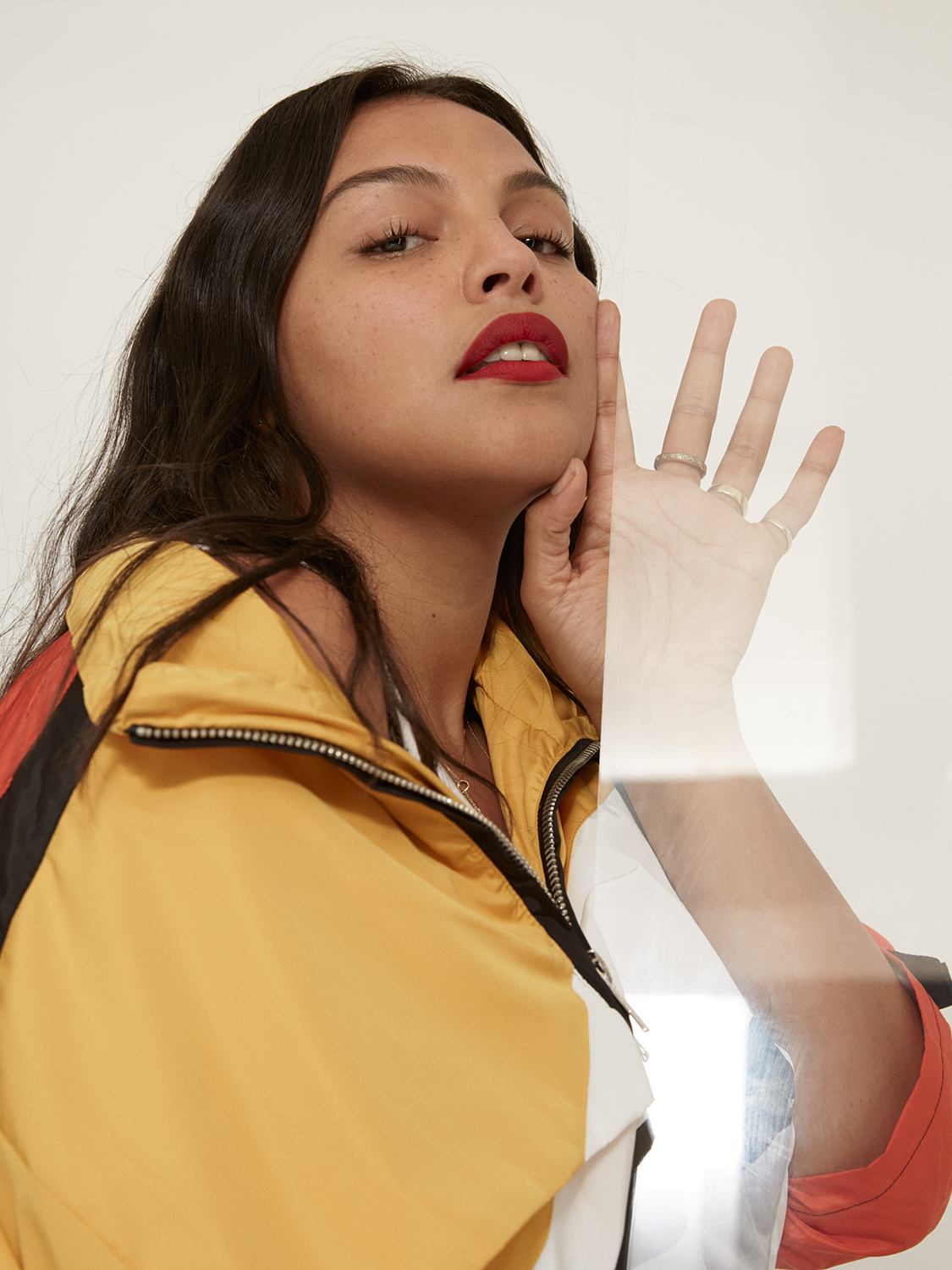 Paloma Elsesser, Model
What has kept New York New York for me is the work ethic and the level of independence. I grew up in LA where it's fiercely different. It's very chill, it's a very dependent city. New York is the first city I went to where your job and how you maintain your professional life is kind of like your prize, versus in LA it was always about your parents or how you looked. What's cool about New York is that people really prioritize work here and there's a lot of strength in that. It can be distracting and it's obviously hard because it's a lot of comparison, but I think—and I'm trying to dance around saying "hustle" because that's really corny—the work ethic and the drive to be here is what has kept it NY. It's such a phenomenal city that people come from all the way around the world to be in, so in order to be here for reasons of finance or whatever you have to work really, really hard.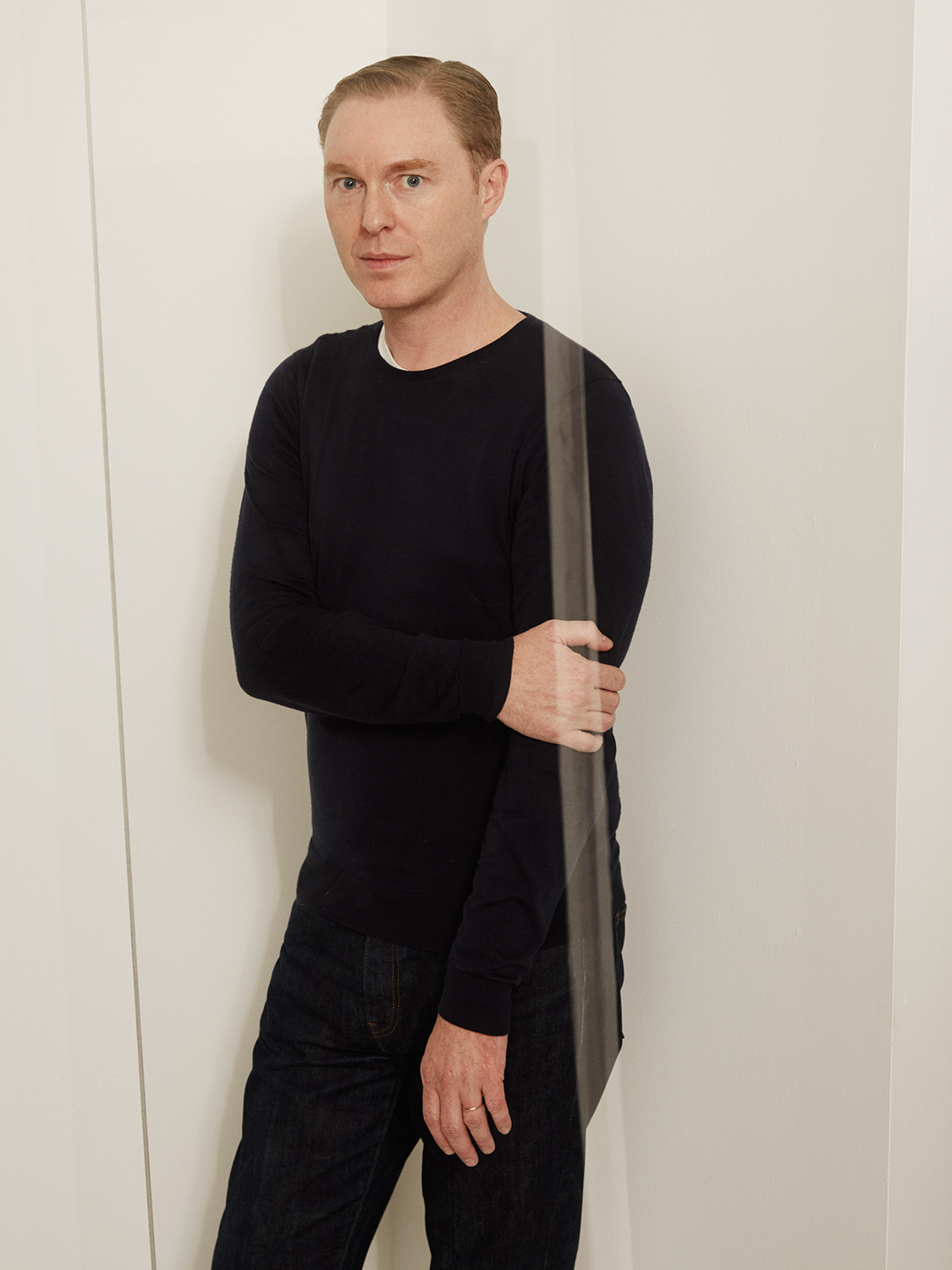 Stuart Vevers, Creative Director of Coach
I miss Tunnel. I used to go there all the time. When I first moved to New York I was 21 so I just went out all the time—I just partied all the time. There was just this feeling, this energy, that anything could happen. You could let loose. I was always looking forward to dancing ,and the anthem of that time was probably that Junior Vasquez remix of "Wannabe" by the Spice Girls. You were lucky to get that—that meant it was going to be a good night.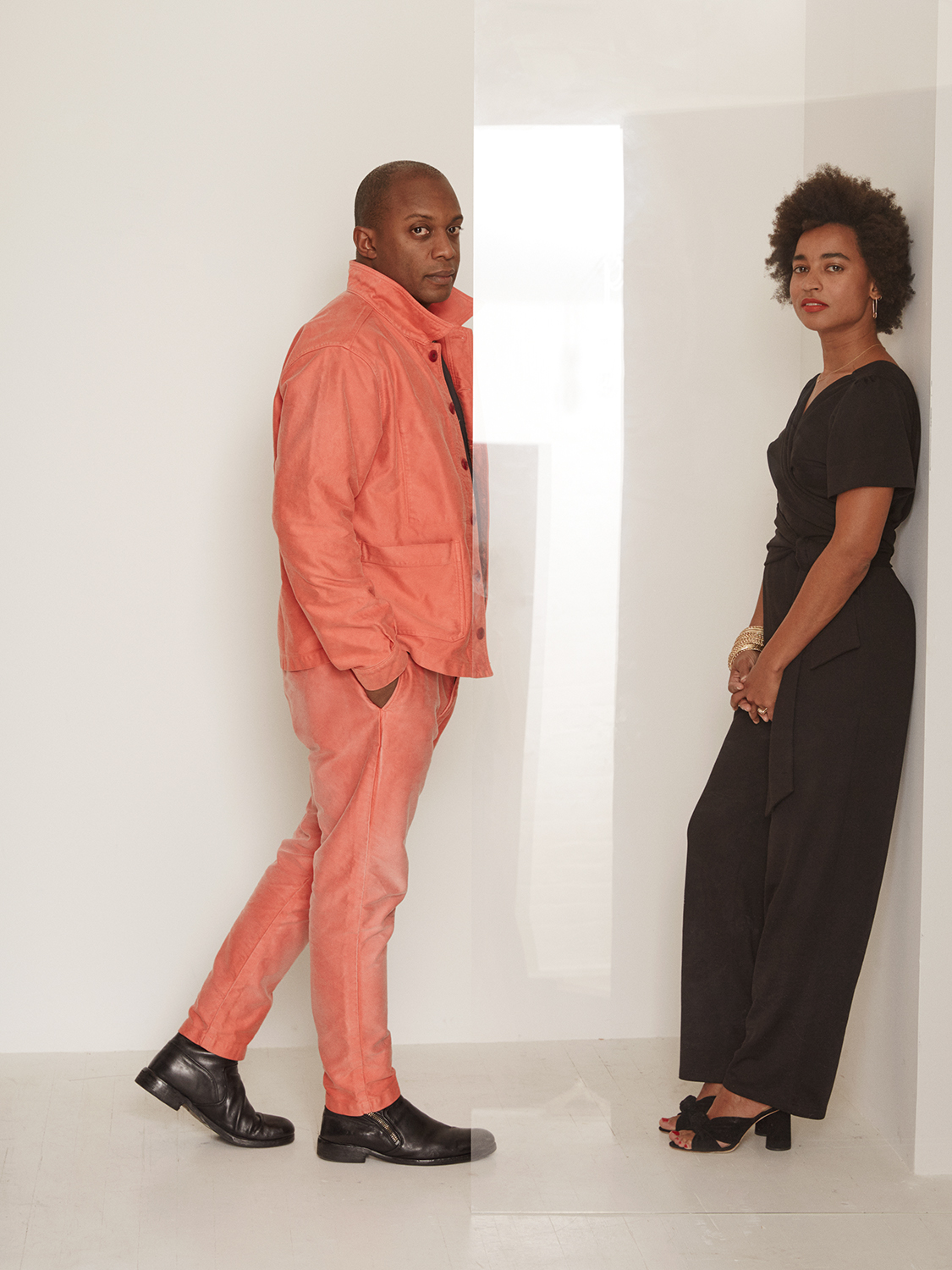 Rujeko Hockley, Assistant Curator at the Whitney Museum of American Art & Hank Willis Thomas, Artist
Rujeko: Tower Records. It was downtown on Broadway; I spent a lot of 6th grade there. I loved it for all of the reasons you'd think - browsing, listening to music at the music stations (that you didn't buy), people watching, fashion inspiration, a place to meet your friends, cheap entertainment.
Hank: I used to say all the best things in NY cost under $5 and that's just not true anymore.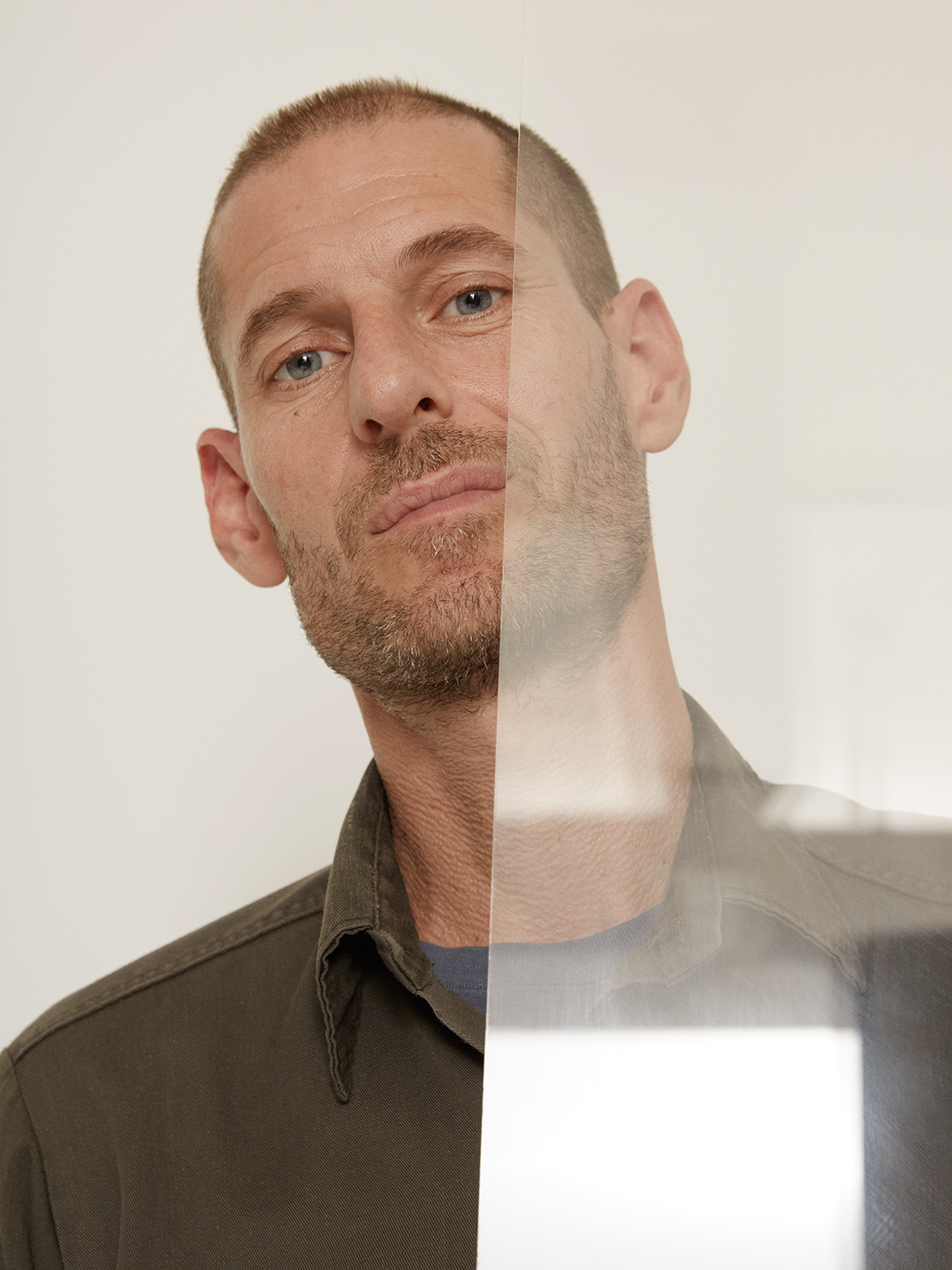 Marc Hundley, Artist
The first time I came to New York it was the winter of '92. Ian, my brother, and I pretended to put a $500 check in the bank and then took that same amount out of our empty bank accounts. There was a window in the beginning of bank machines where you could cash a check at a machine in Toronto. We bought the train tickets from Toronto to New York with it and had a little extra to pay for a cheap hotel. Me, my brother, and two friends stayed at a dirtbag hotel on 6th Ave. in the twenties. Our mission was to go to Sound Factory. We went, scored some drugs, and danced and left when the sun was well in the sky. We went to as many clubs as we could in the three or four nights we were visiting. I remember thinking as we walked around in our platform shoes and our daytime looks how nobody seemed bothered by it. I felt more comfortable being myself in the New York. New York didn't feel like it had a ceiling and still doesn't. But it also can feel like it doesn't have a floor.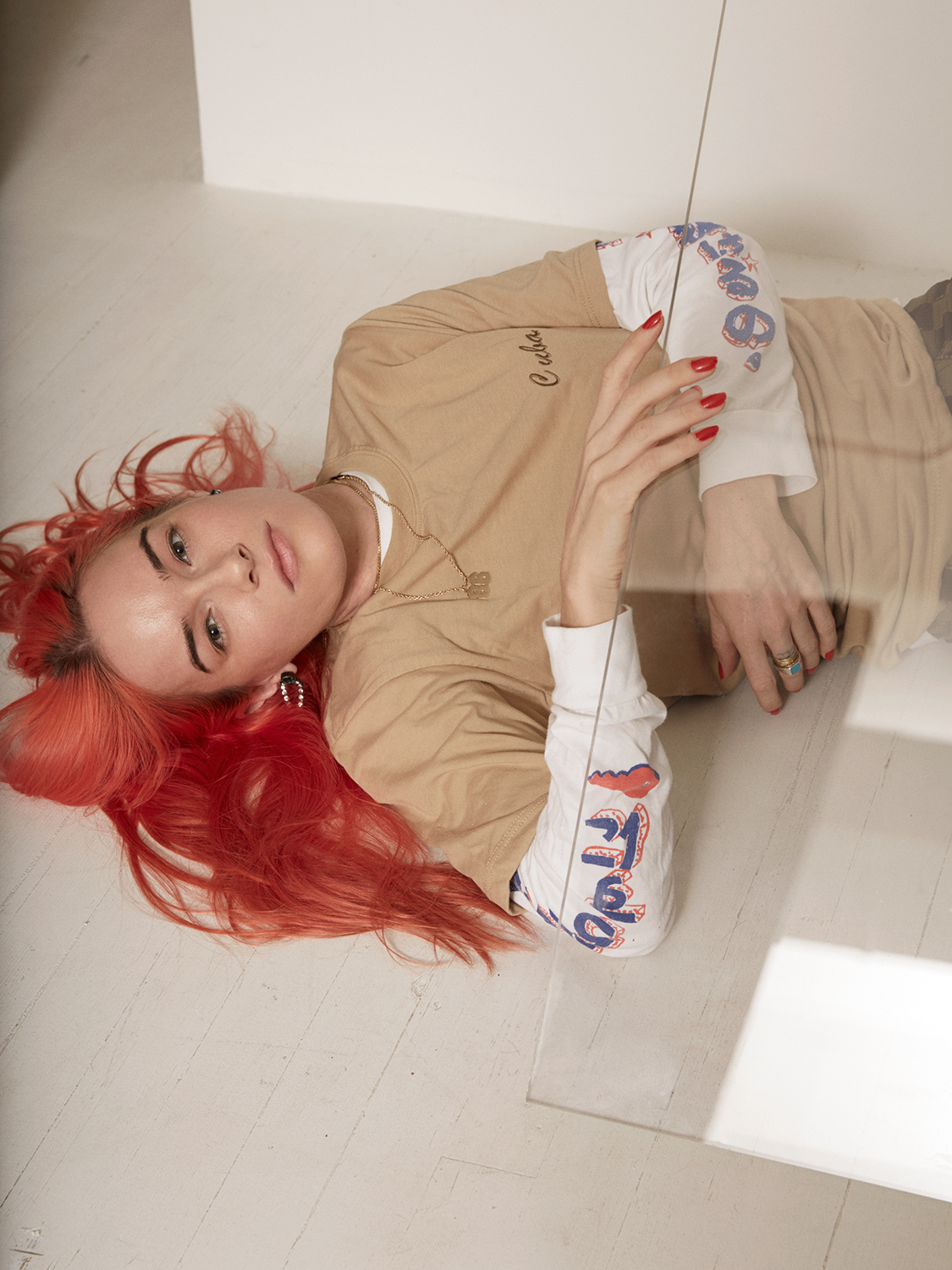 Madeline Poole, Nail Artist
A lot of people come here when they're children. I didn't come here until I was in my late teens, early twenties. I took a cab from the airport, I got out cash from the ATM and that was the only money I had, and by the time I got to Manhattan and saw the fare, I was like, "Oh my god, I have nothing left!" I had to go see my friend Alex Dondero and ask him to borrow money. Thank god I had him. That's my first memory: coming here completely broke. Like actually with no dollars.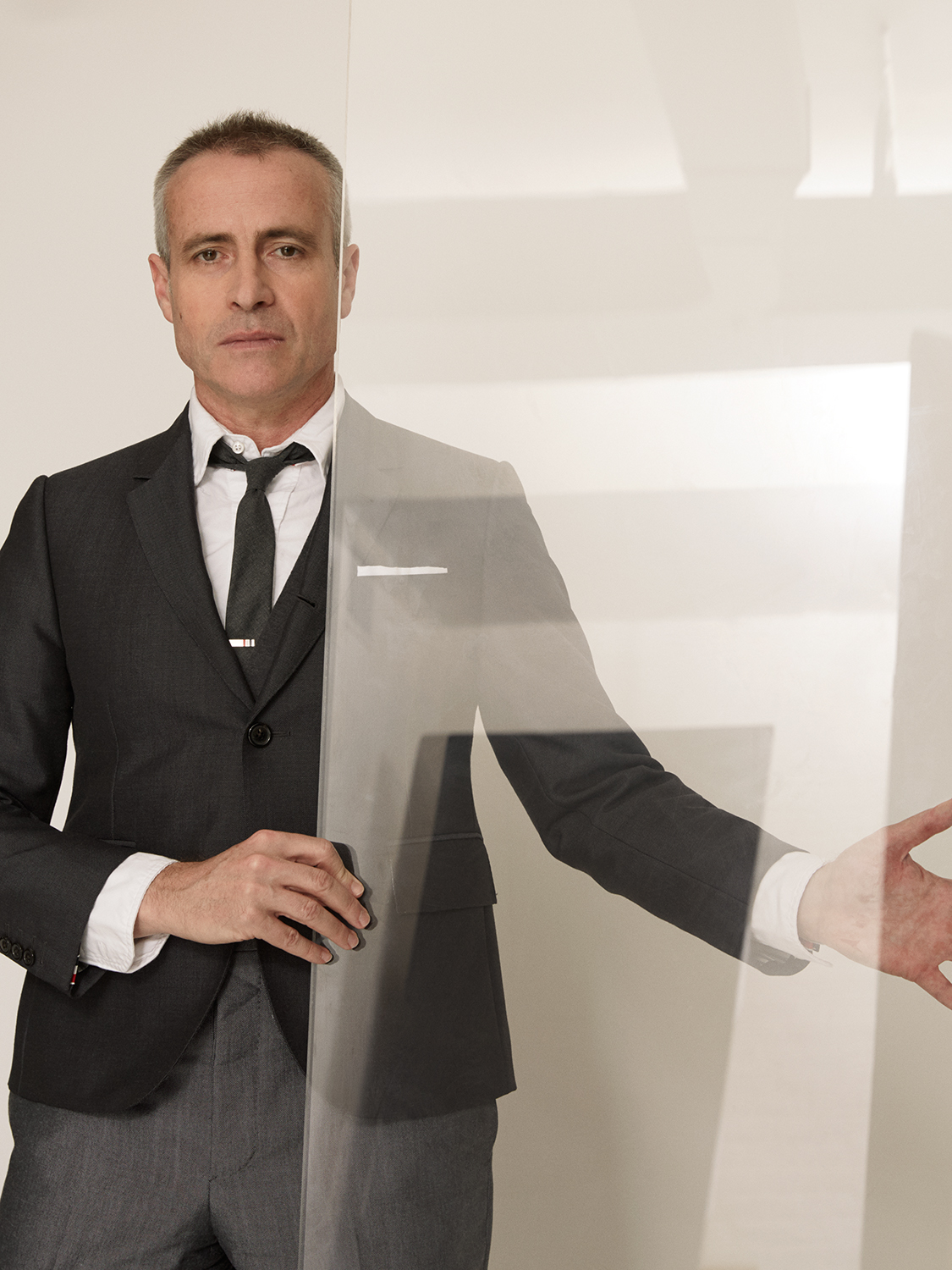 Thom Browne, Designer
My most memorable New York moment would be after I graduated school, the first apartment that I lived in, and realizing that I was on my own, that basically I could do whatever I want, and that I was now an adult. I do remember that very fondly. My first apartment was on the Upper, Upper, Upper West Side. It was the late '80s and New York was very different than it is now—and I have to say, not always for the better. There was still that grit that was still around from the '60s and '70s—there was something really special about that time in New York.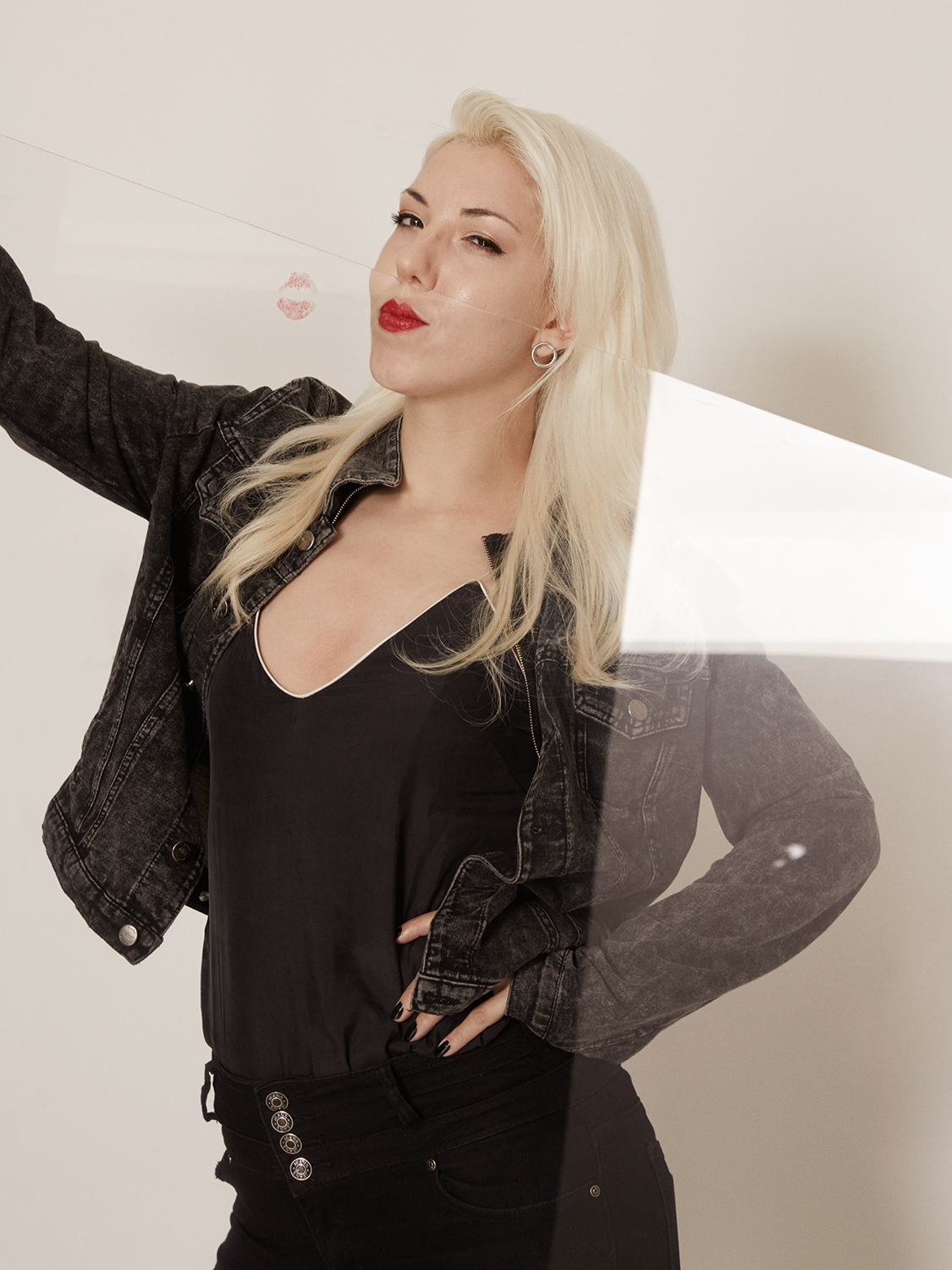 Jeanette Hayes, Artist
Once I was sitting in my old apartment next to the window and I sneezed and someone from another apartment across the the air shaft said, "God bless you." Cue the Gershwin.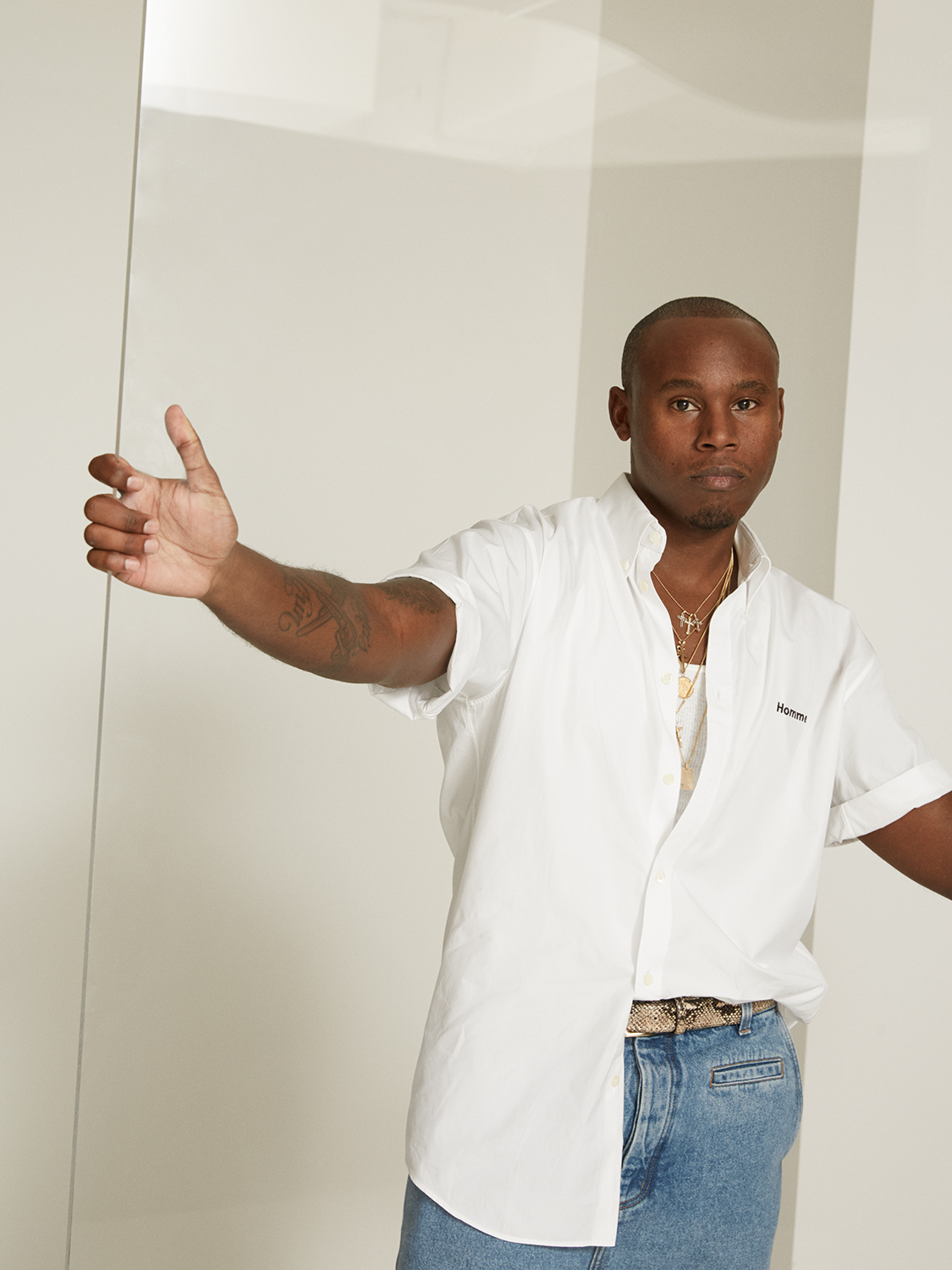 Jahleel, Creative Director, Fenty Corp
When I was in college I got a job at Jeffrey NY in the shoe department. One day in 2007 Rihanna came in and purchased a pair of shoes from me. Fast forward to present day and I'm the Creative Director of her company and we make shoes together. Things like that ONLY happen in New York. That's part of the reason I knew I was supposed to be here. I'd say I'm a New Yorker now—I know that because I've never used my stove.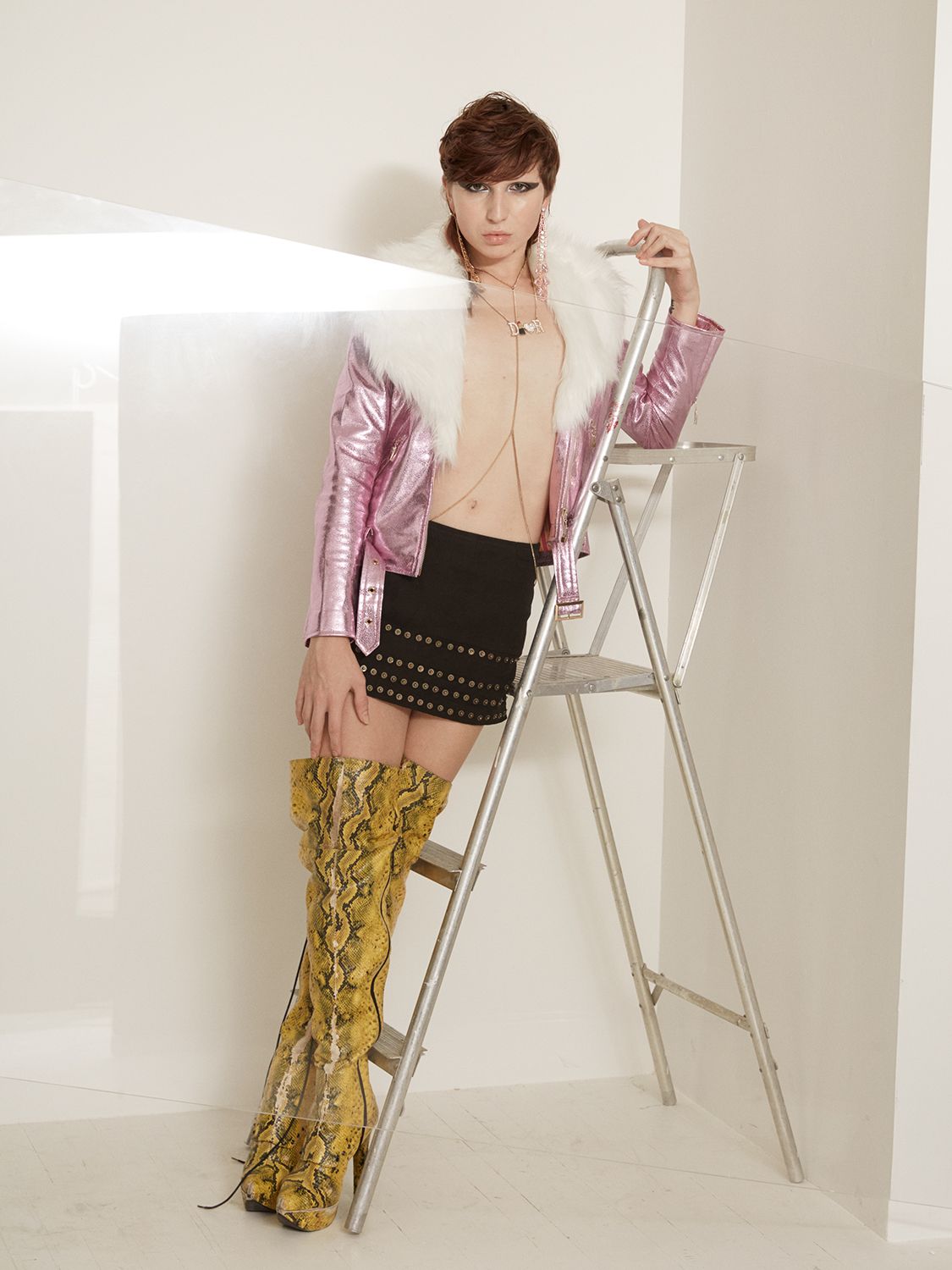 Gia Garison, Nightowl
There are many places I love that I miss. One of them was the original Spectrum in Williamsburg. I had a million amazing nights at that party and found and met some of the best people that I've ever met in my life. That's something that I really hold close to me. Another one would be like ELEVEN11, which was happening every Friday, where I started working for a couple of months. I had a million experiences there—some of them some of the best times, some of them some of the worst, some of them everything in-between, and I think that an amazing party has all of those moments.
Andrew Durbin, Writer
Shit… My first memory of New York is probably 2006 and I went to a Broadway show, I was in high school, the end of high school, and it was David Hare's The Vertical Hour staring Julianne Moore. It was about an academic who is specialized in this idea of the vertical hour which is the initial period after a tragedy. After that hour, the ability to respond effectively decreases.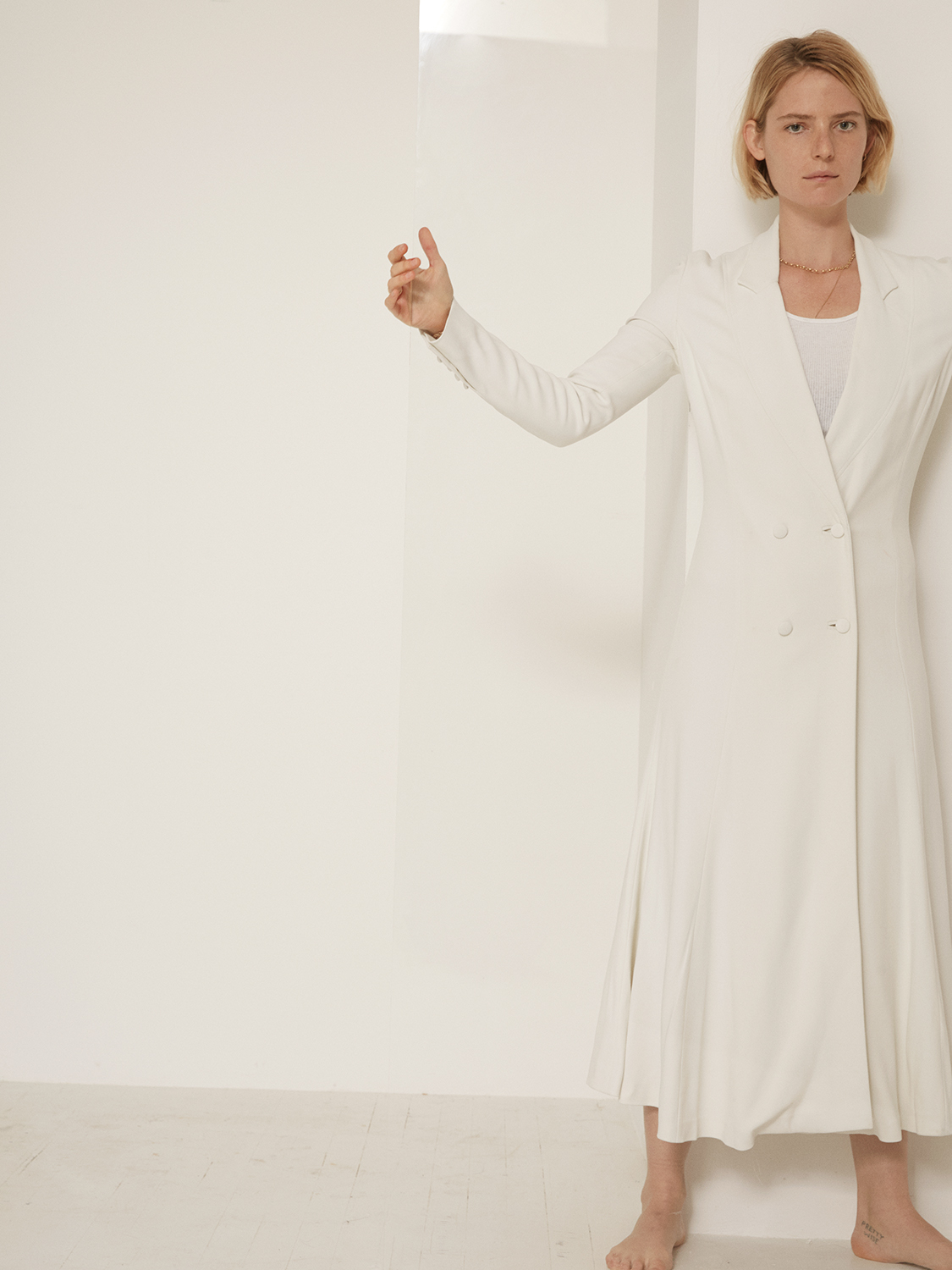 Camilla Deterre, Model
Consumerism at it's finest, I guess that's what makes New York, New York.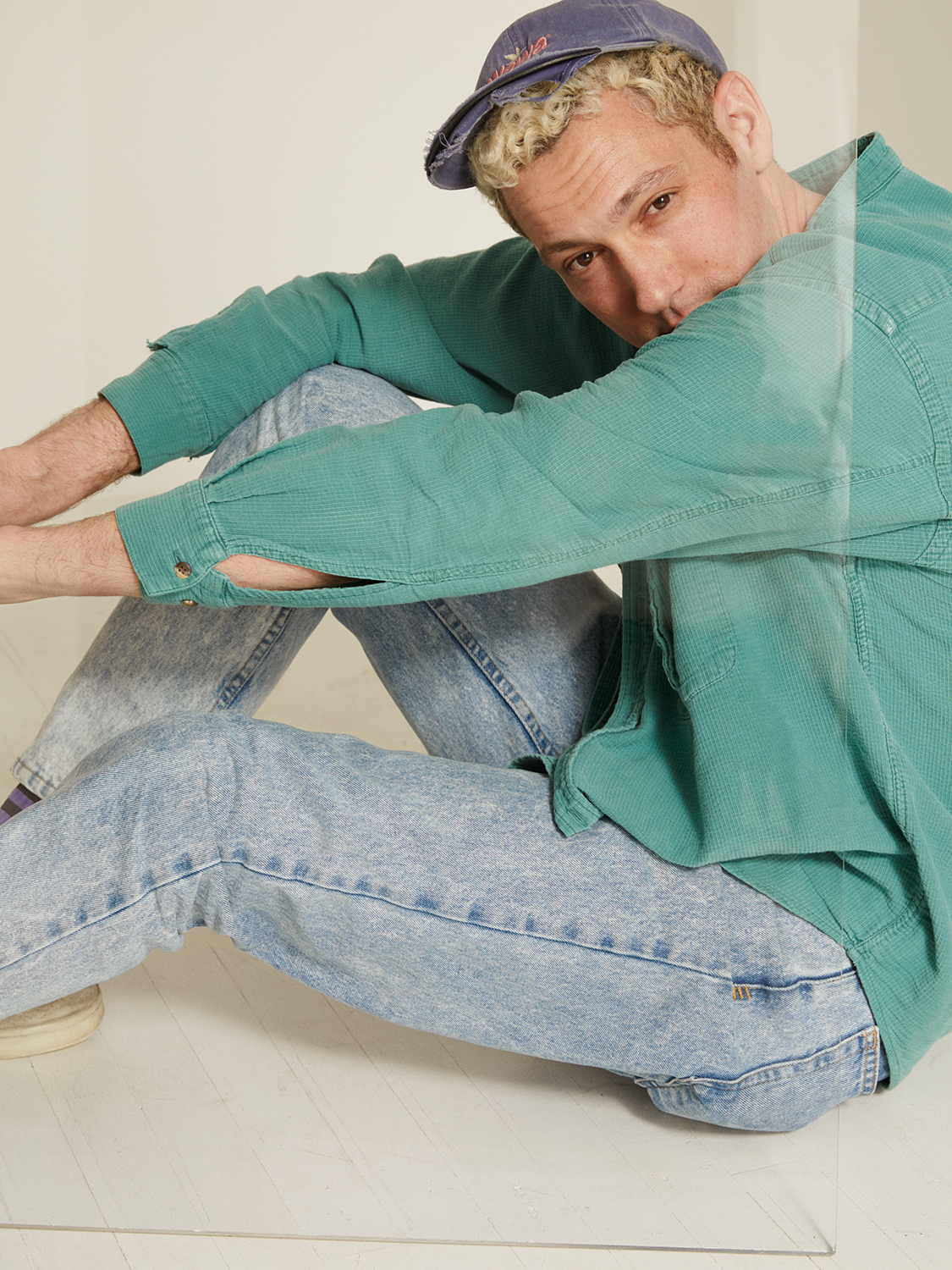 Alex Da Corte, Artist
I remember the first time I saw New York, I was watching the original King Kong from 1933. I was only a child and wasn't living in New York at the time. It wasn't until I was a bit older that I realized New York wasn't just black-and-white, but actually the most colorful place.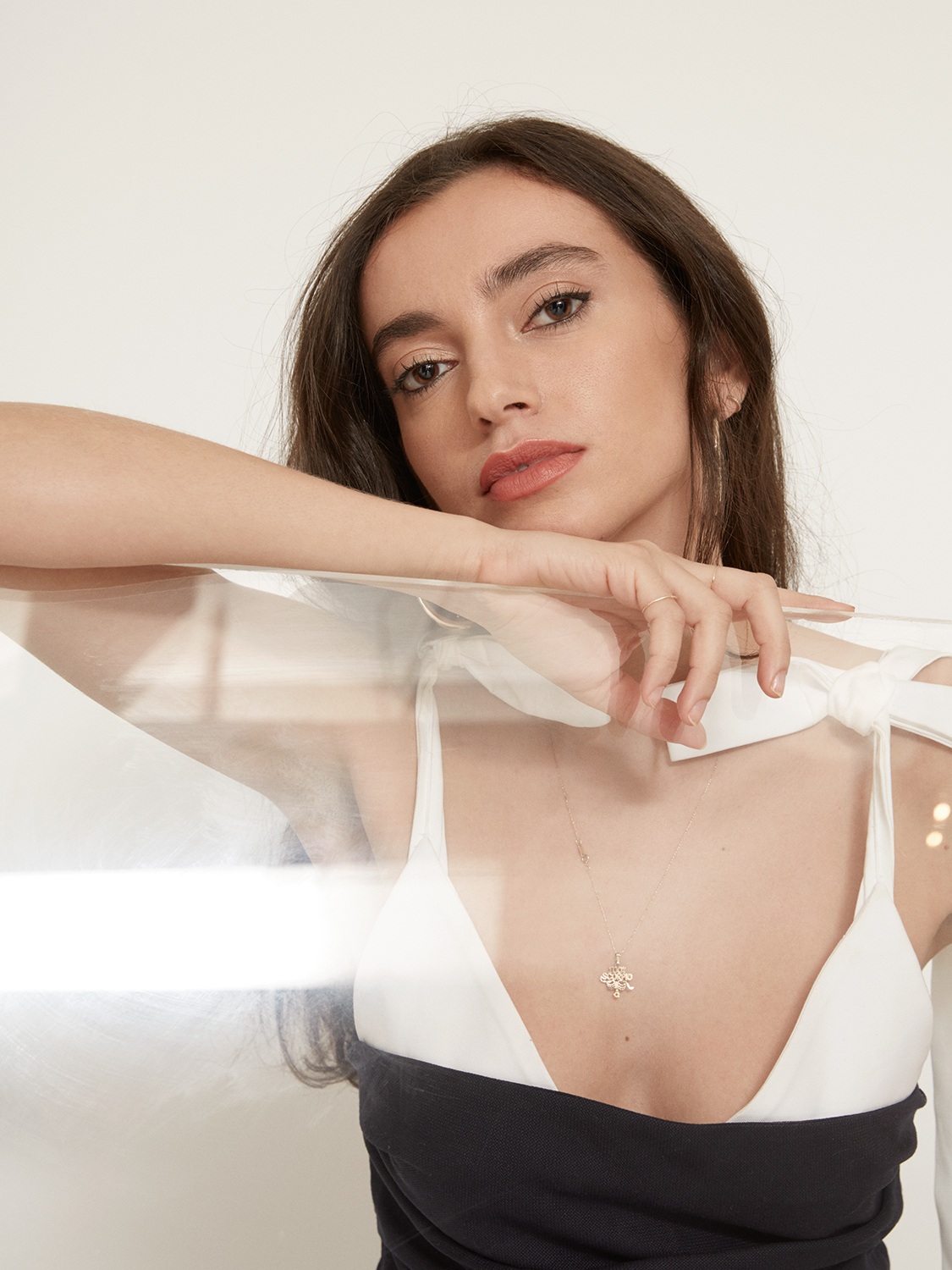 Michelle Salem, Brand Manager, Opening Ceremony
What makes New York, New York to me? I think it's just the ever-changing flow of people and the number of people you interact with on a day-to-day basis. I feel like you don't get that anywhere else. You notice it especially on the subway. It's a funny paradox; the city is so anonymous, you're surrounded by strangers on the street or packed in a subway car, but you're also centimeters away from them. Sometimes literally touching three people at the same time. It's the most intimate form of anonymity I could imagine.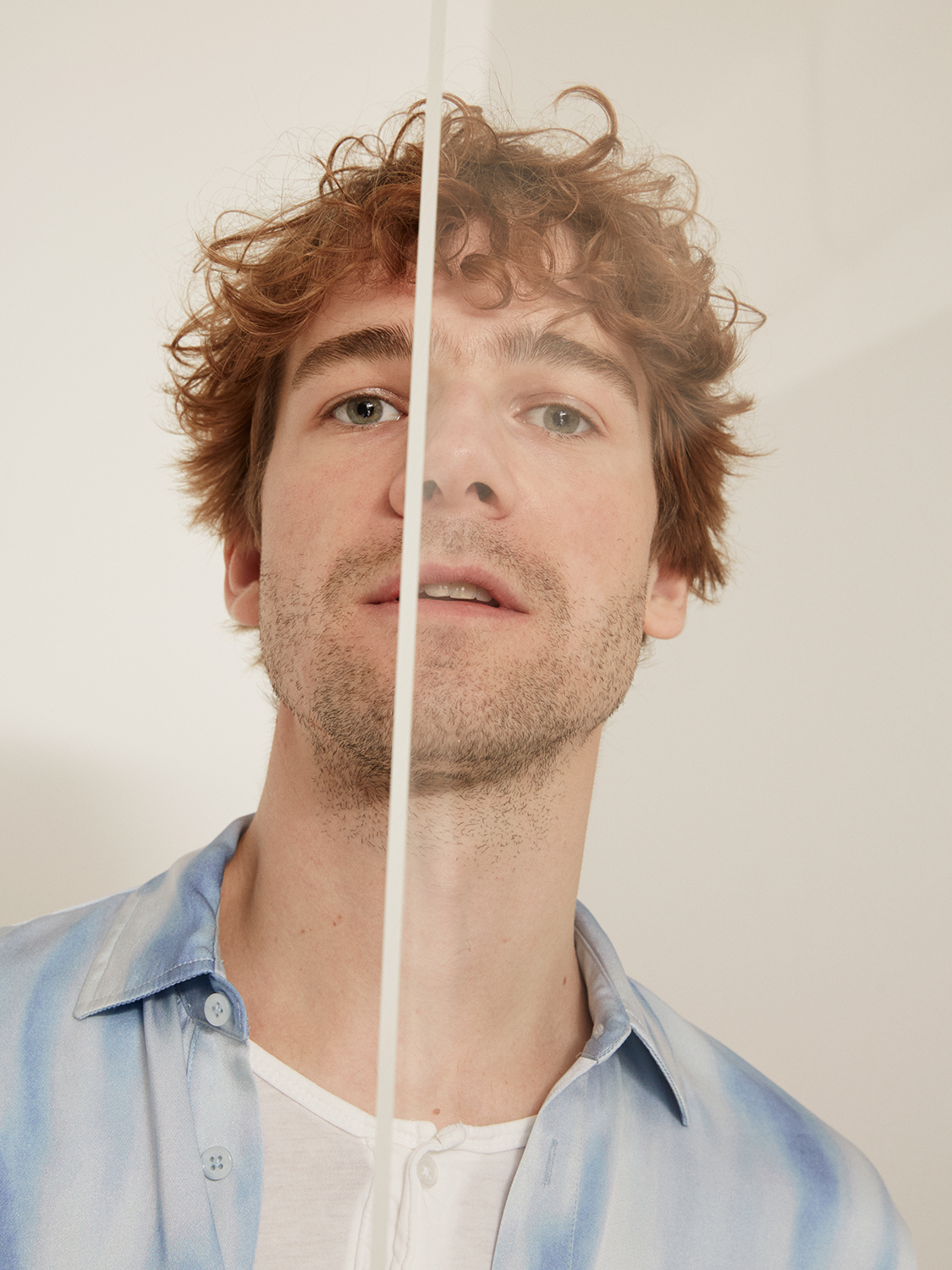 Sander Lak, Creative Director, Sies Marjan
My first memory of New York must have been from movies; I remember seeing Taxi Driver as a kid and Luc Besson's Leon and a lot of Woody Allen movies. I think that's where the visuals of NY came in.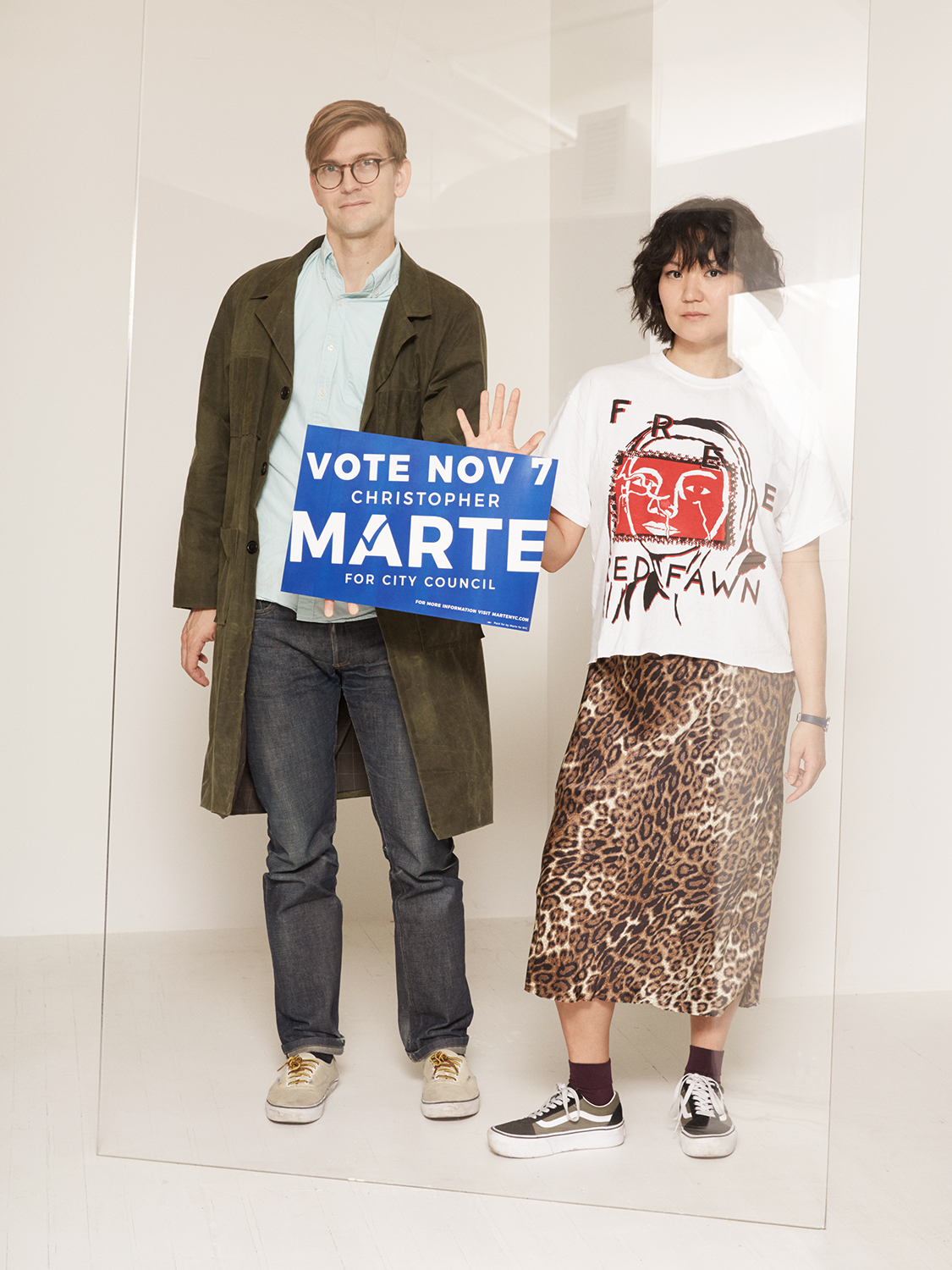 Margaret Lee & Oliver Newton, Artists & Gallerists
Small independent businesses and immigrants keep New York New York.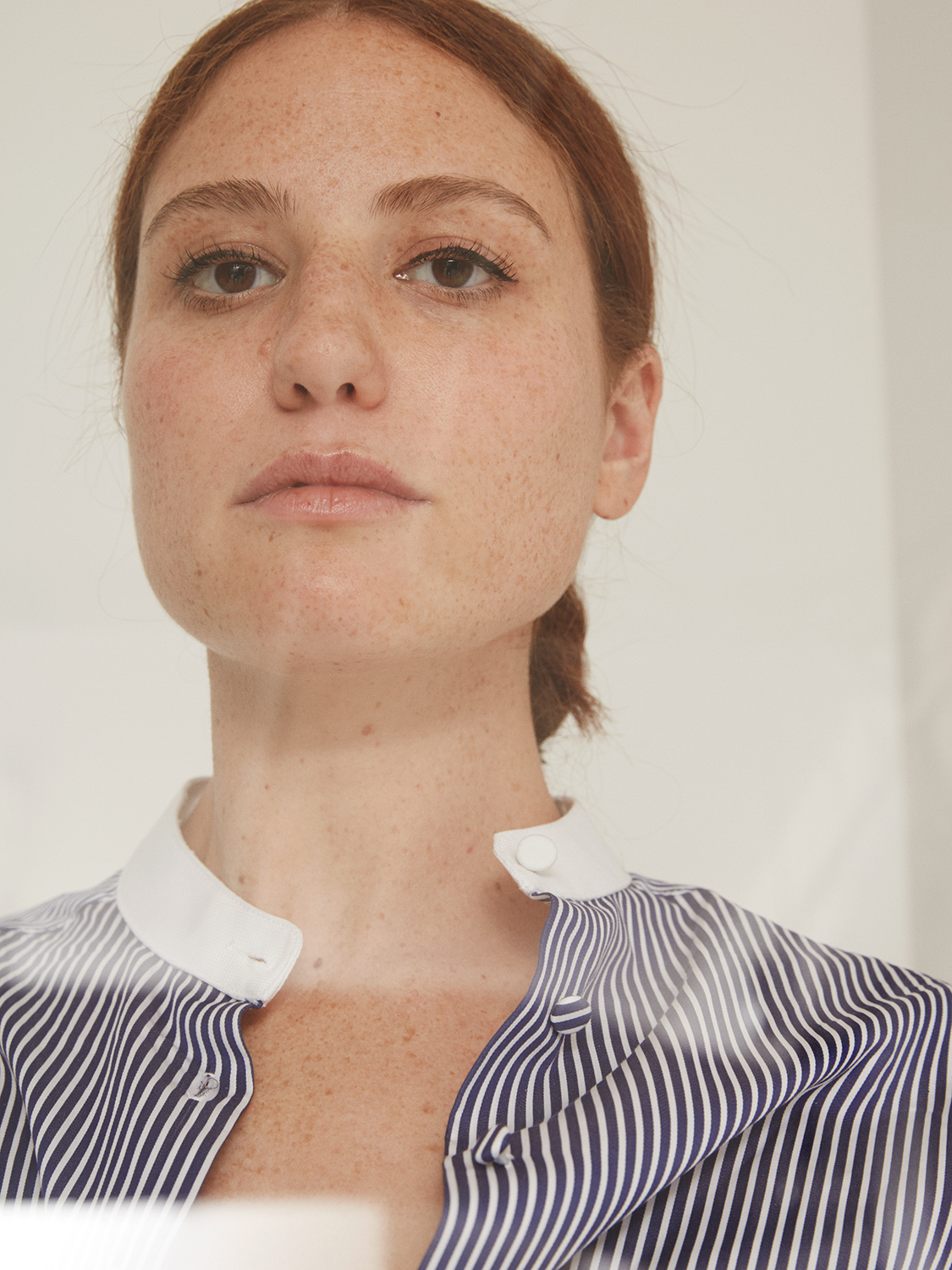 Rachel Rose, Artist
The most New York thing about me is Mars, my corgi.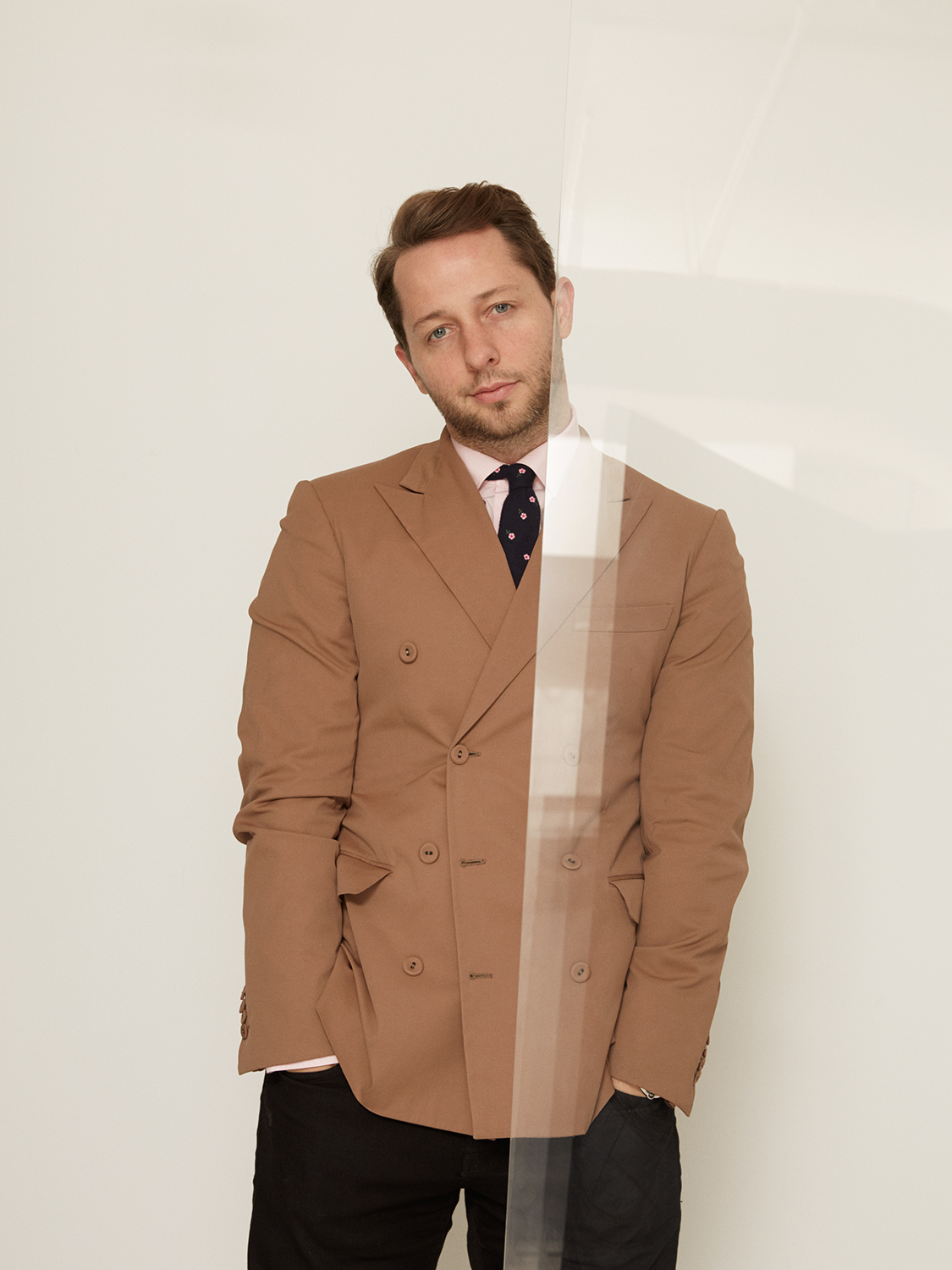 Derek Blasberg, Writer & Editor
When I first moved to New York there was a place called Don Hill's and they had '80s night every Thursday and I sometimes wonder if I'll ever be as happy as I was there.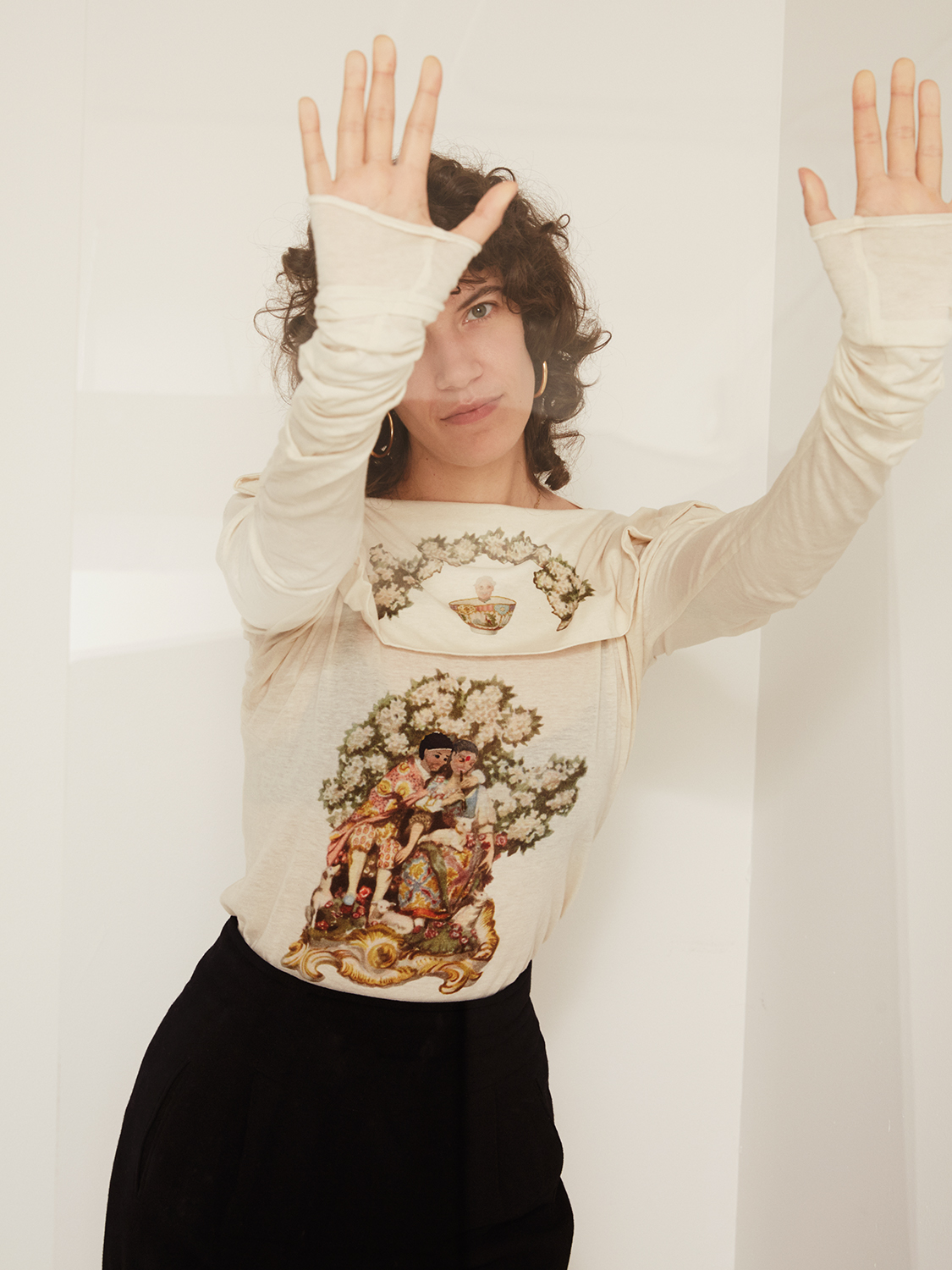 Stella Greenspan, GARAGE Fashion Editor-at-Large
I loved Pearl River when it was on Canal Street because it felt like walking into a treasure trove.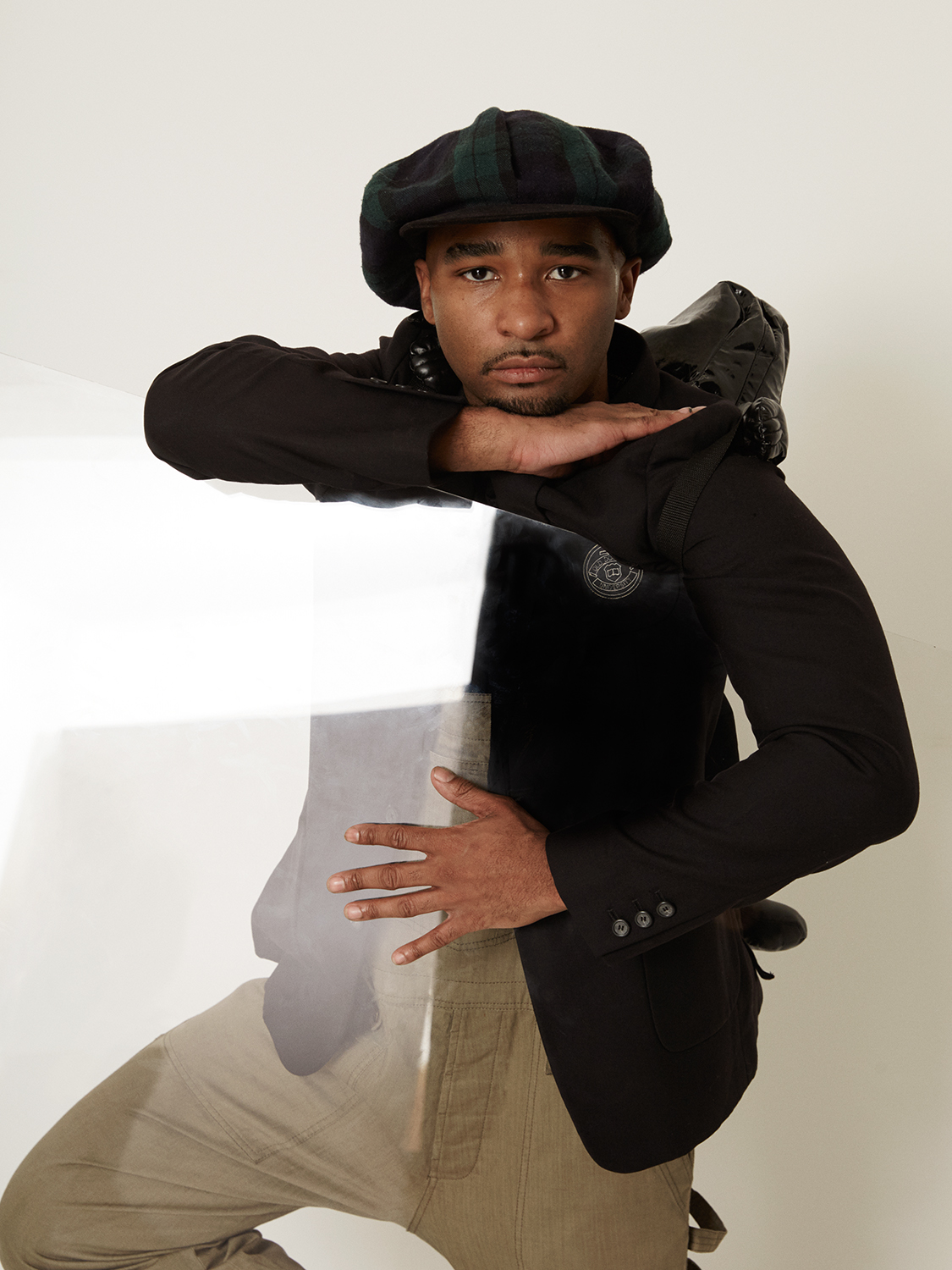 Jacolby Satterwhite, Artist
My first memory of New York is being in the NY Studio program. When I was a junior in college I had this residency in Tribeca and I would go to Club Shelter on Varick Street every Saturday. But I was super dirt poor, almost on food stamps, so I would save $20 a week to get in and just dance to house music till 3—I mean, 3 pm the next day.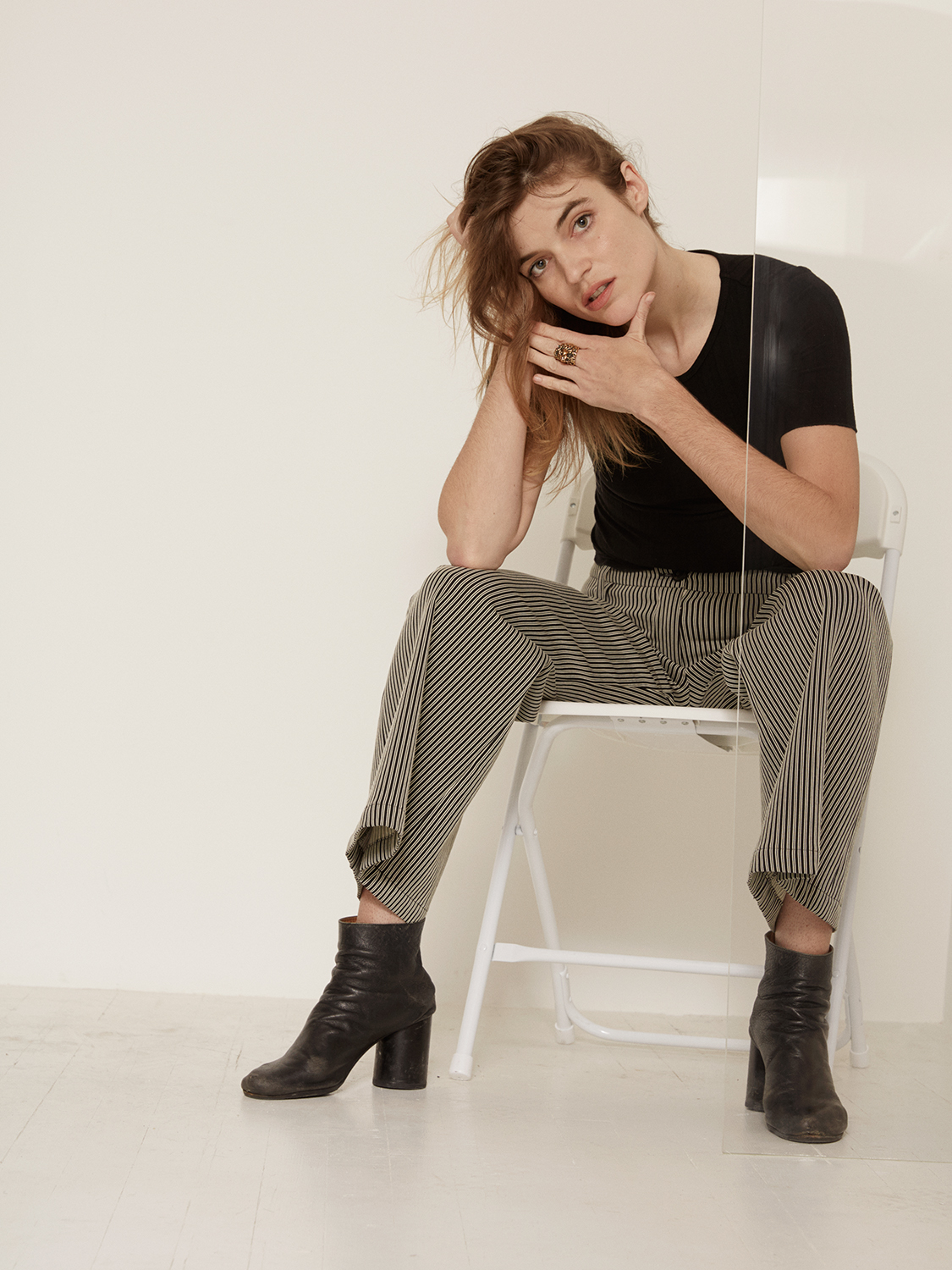 Allese Thomson, Head of Fine Art Experiential Division, Here Be Dragons
My first memory of New York was that I was like 18 or 19 years old and I had taken a red-eye in. I'd never been here before and I got on a bus that took me into the city and dropped us off at Union Square, and I remember tumbling off the bus right in front of that diner that people used to go to back in the '90s—it's called Diner, actually—and I just looked up in awe because I'd never seen buildings that large before. The craziest thing about New York was I'd never seen so many people in the streets. There just aren't that many cities with that kind of density of people.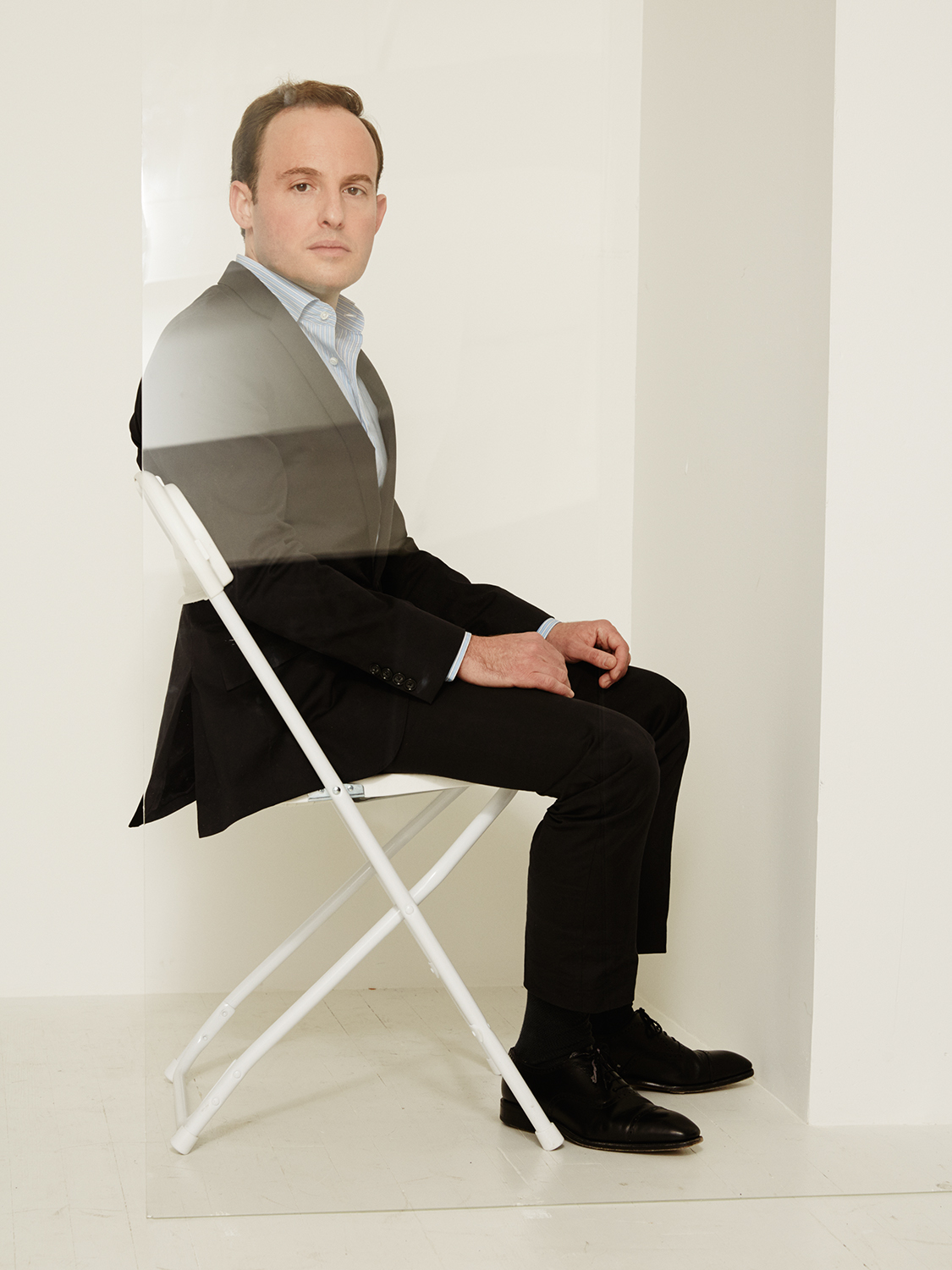 Scott Rothkopf, Chief Curator, Whitney Museum of American Art
It sounds cliché but it's true that New York is all about the people. Even still. I just can't think of another place with a community as diverse, creative, ambitious, and exciting to be around. Everyone says we're cynics, but I think the truth is that we're secretly way more optimistic than anyone realizes—there's still a sense of possibility here.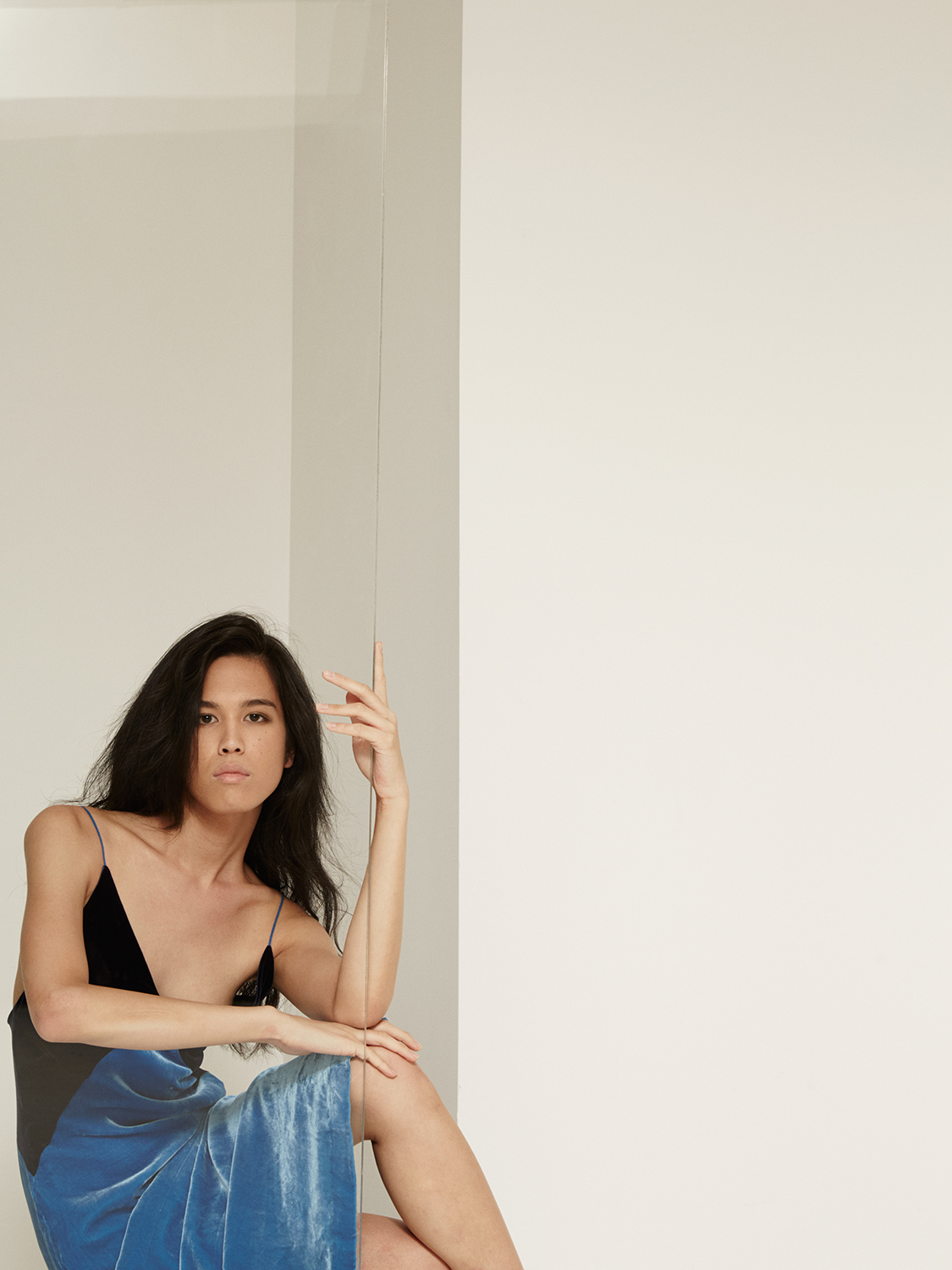 Dara, Model and Fashion Assistant
My favorite New Yorker is Jenny Humphrey because she knew when to opt out.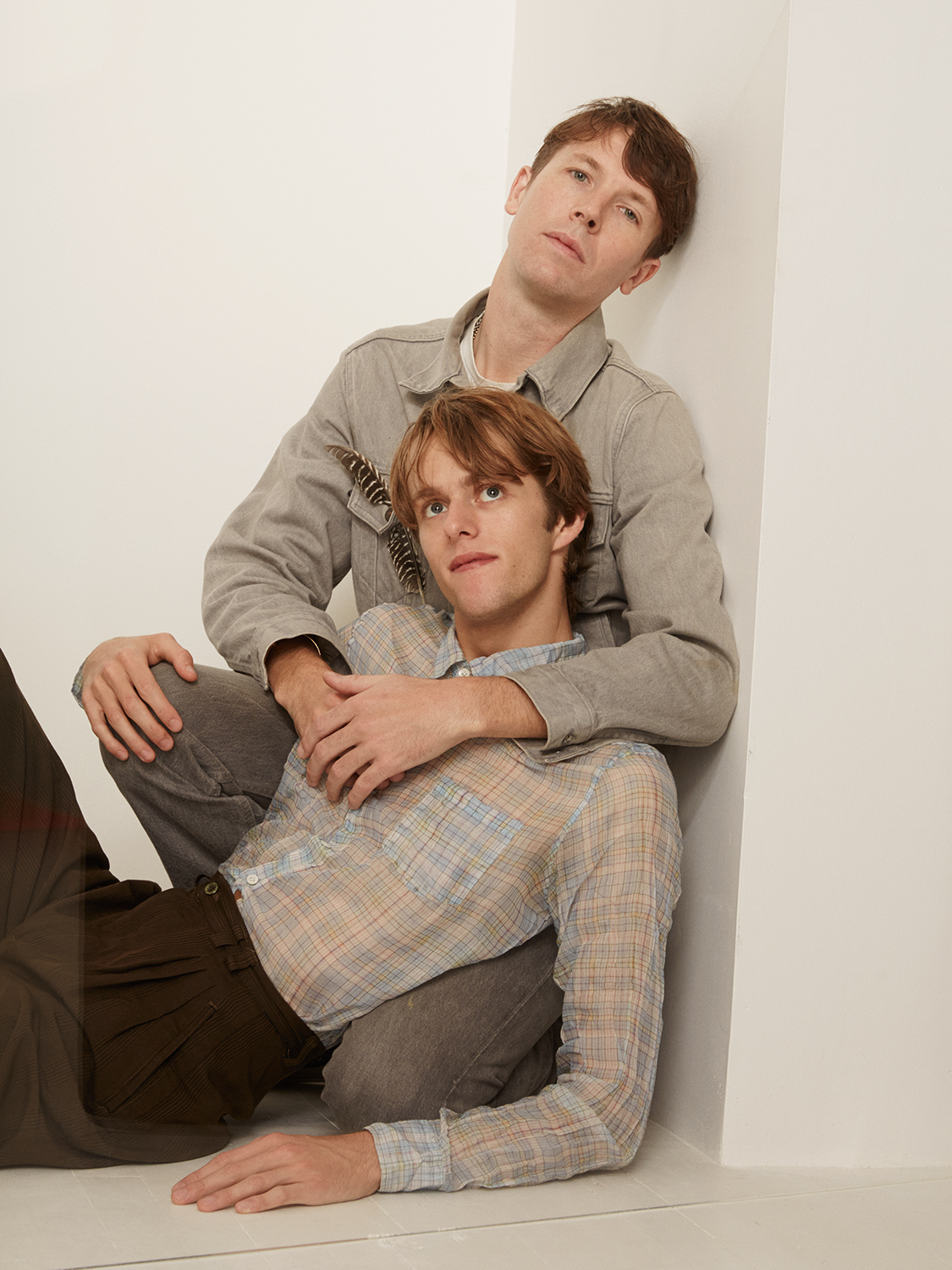 Ryan McGinley, Photographer & Marc Armitano Domingo, Cellist and Ceramicist
The most New York thing about Marc and me is that we eat at 2 am…a lot.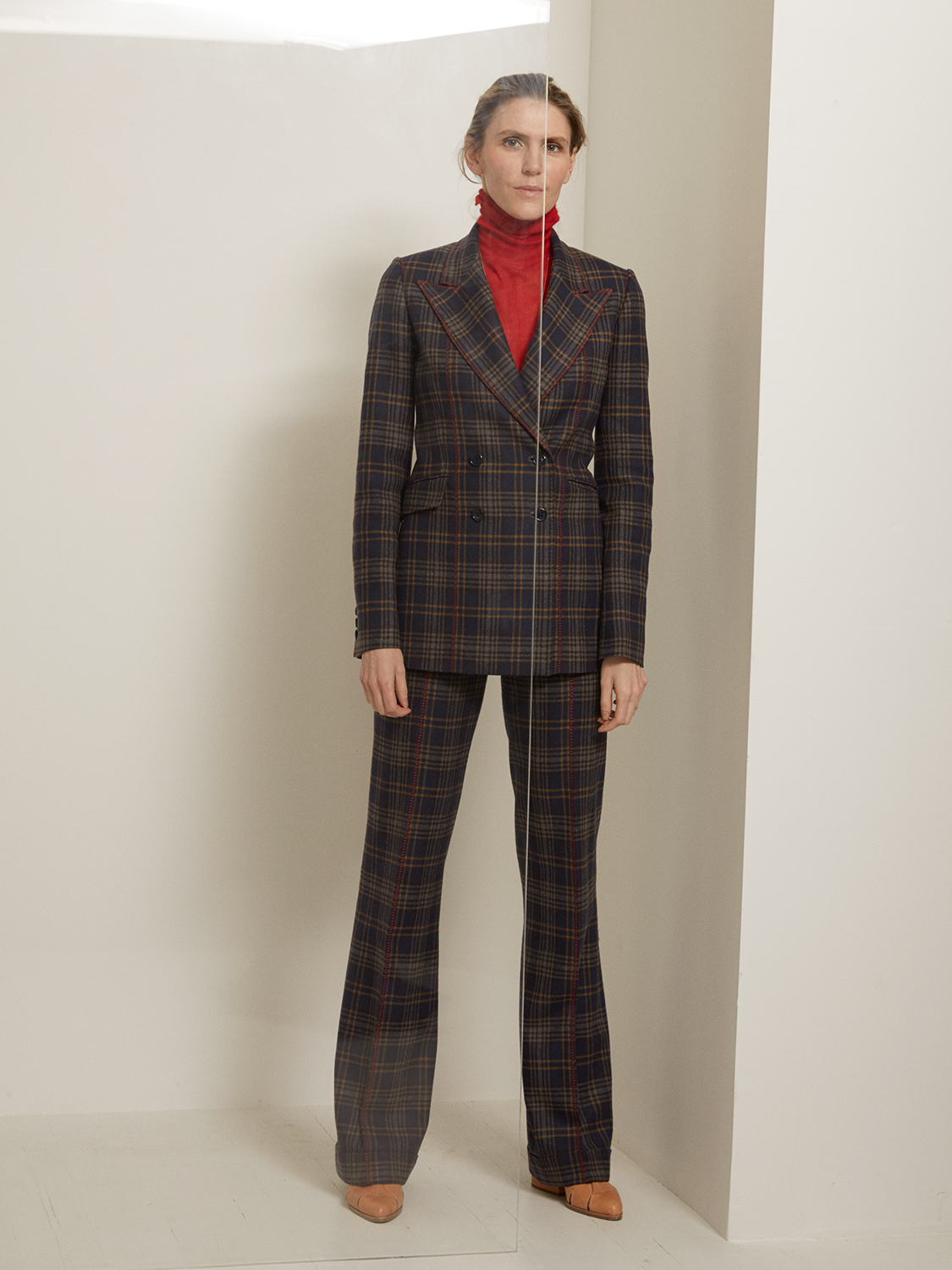 Gabriela Hearst, Designer
The most New York thing that ever happened to me was I spent all of my money on a tarot reader. That was years ago but I'm still that gullible.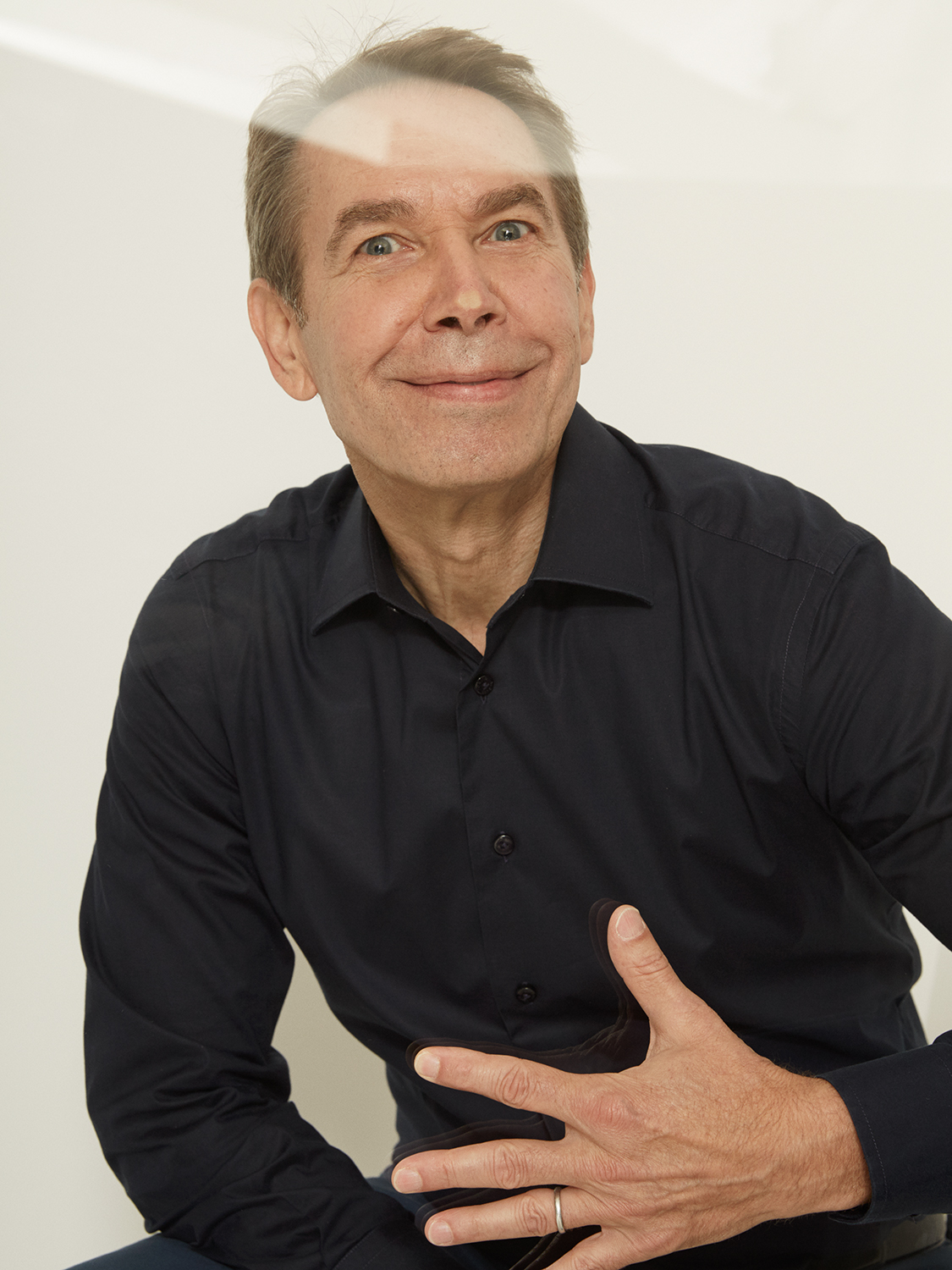 Jeff Koons, Artist
When I think about what's really the definitive aspect of New York, is that it's a place that really rallies a generation to come together. The youth sits down and discusses their ideas, and after a lot of talking they realize what they would like to do in the world and they take action and start to define their vision. And at that moment there's a new generation coming in right underneath them going through the same process of becoming and defining their ideas and what's important to them. This is the distinctive quality of New York for me.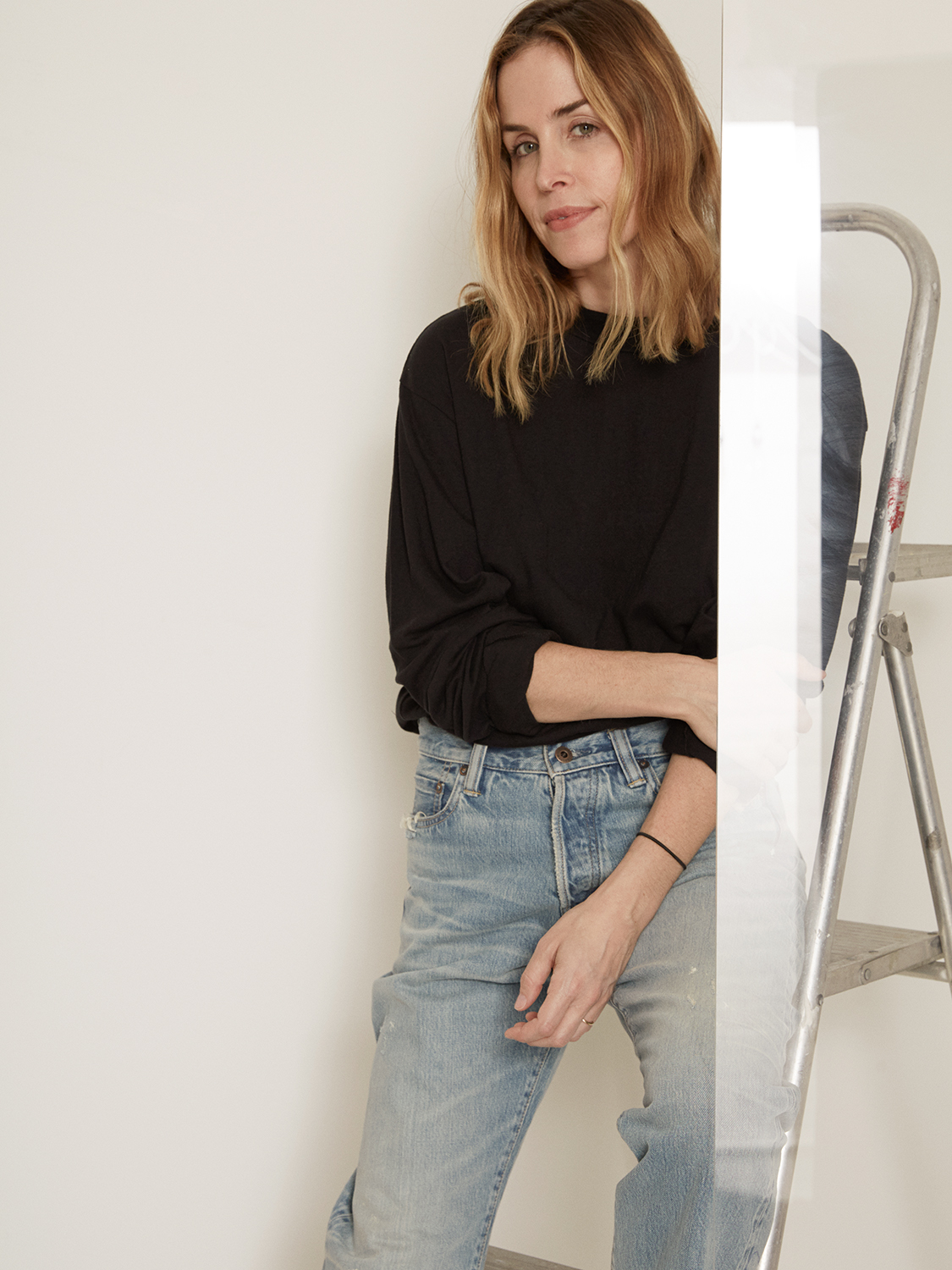 Brett Heyman, Designer, Edie Parker
What's the most New York thing that ever happened to me? Hmmm...I mean, I did get frotteurized on a subway going to a Yankee game so I feel like that had all of the milestones of a New York experience.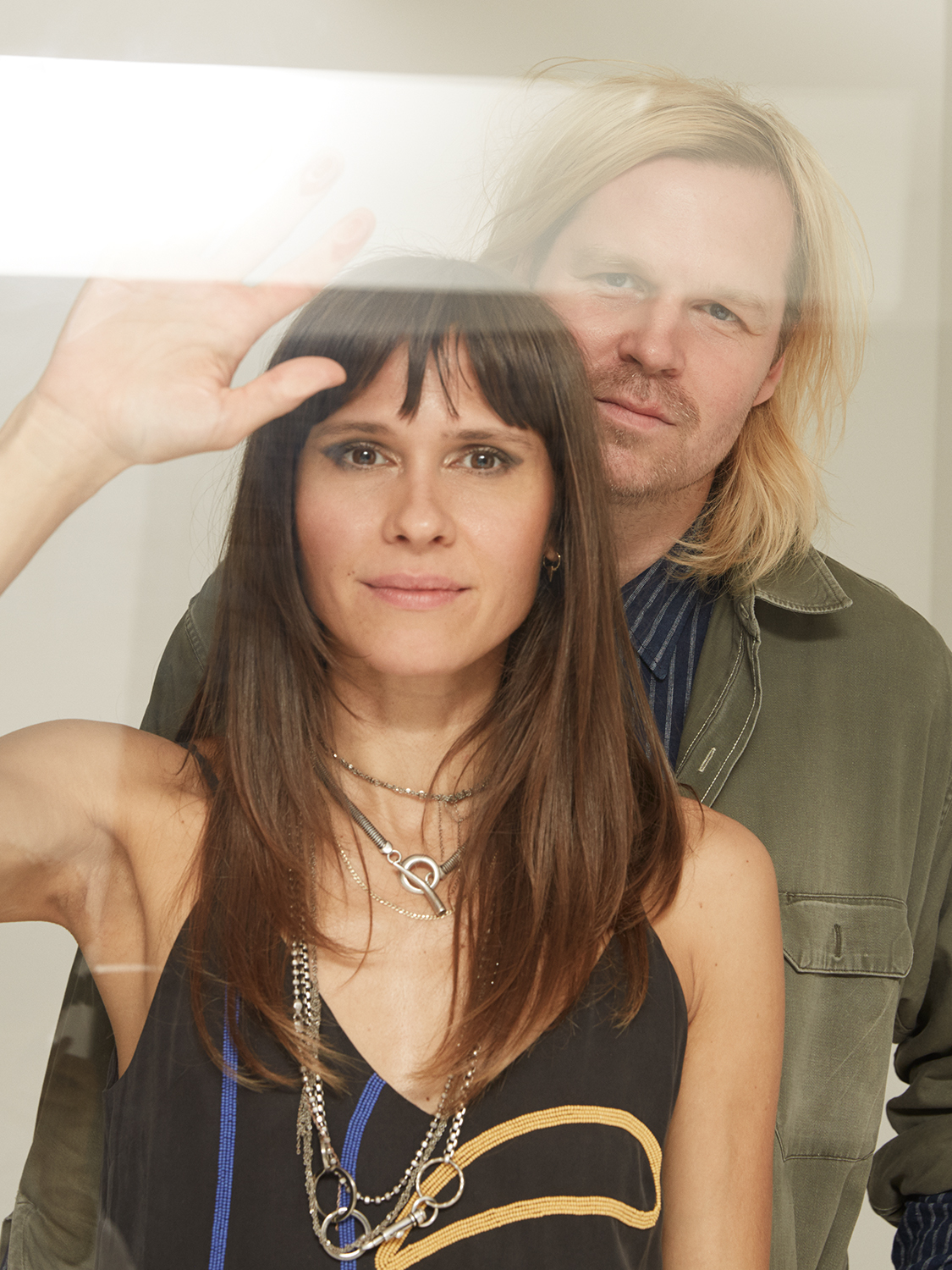 Geremy Jasper, Writer & Director and Georgie Greville, Creative Director
Georgie: A place I wish was still around is probably Passerby, Gavin Brown's legendary late night gem with the light up floor on 15th St. It was this intimate dance spot that all of my friends DJ'd at. It was always packed with artists and the energy was just...you couldn't not get caught up in it. There was also this traveling loft party called "Rugelach"—the only drink they'd serve was absinthe and it had Burning Man-style installations. The Slits played when I went to one of them and I got on stage with Ari Up and sang back up for their cover of "I Heard It Through The Grapevine". That party…we really NEEDED it. It manifested out of a deep collective need to let loose and freak out.
Geremy : The most New York thing I've ever seen? I once saw a Hasidic Jew ask DMX for an autograph.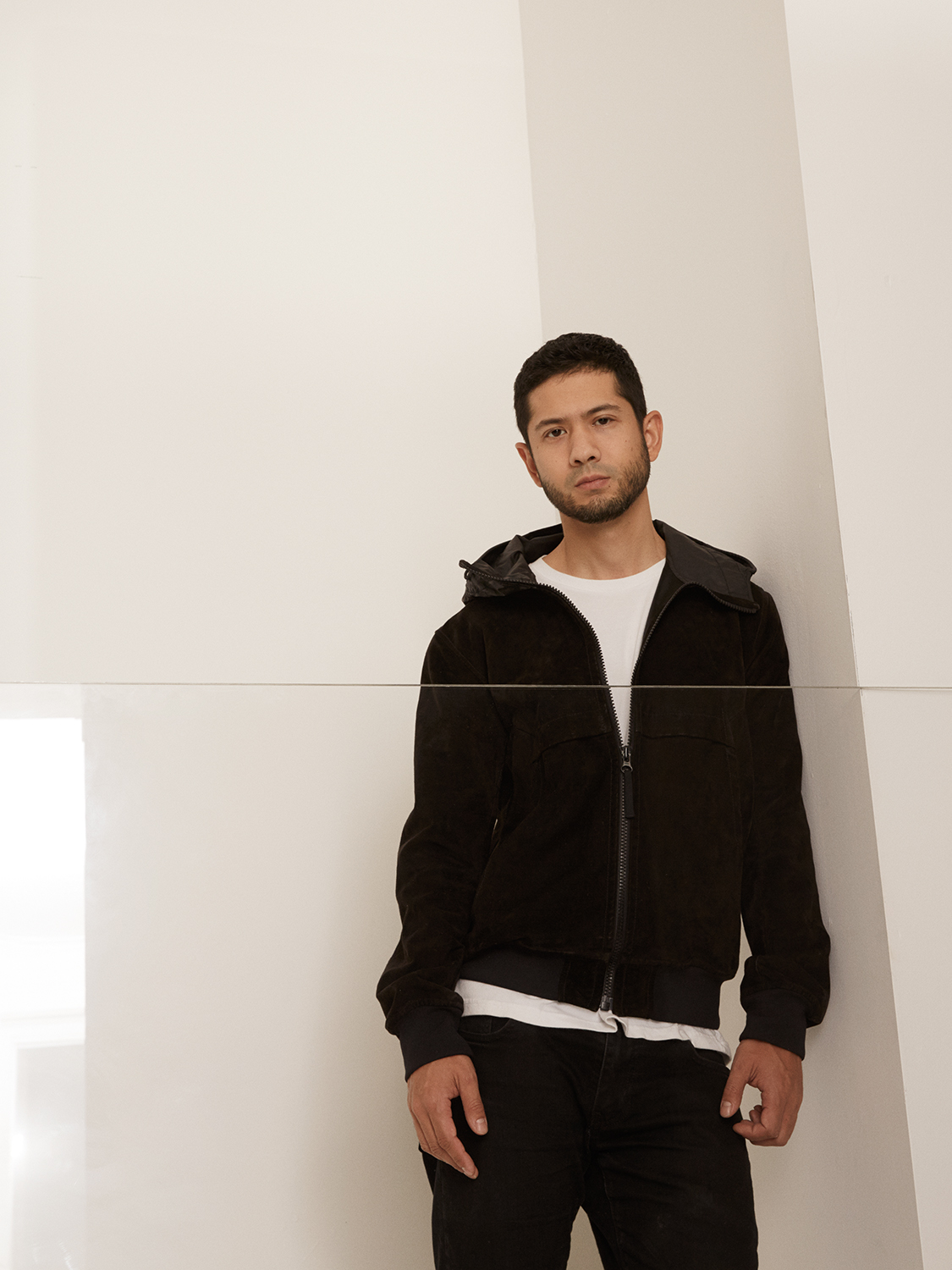 Michael Wang, Artist
There's this place that I didn't have a chance to love but I have imagined being able to experience in New York. They called it "Collect Pond" and it was this huge freshwater lake basically where the Five Points and Chinatown area was. It was where everyone used to get fresh water, both the people who lived here originally on the island and then the people who moved to the island. There are all of these descriptions I've read about it. It just seems so cool and I imagine it a lot. People collecting oysters and things like that.... I was recently trying to map out where it was and trying to model what it looked like before they basically filled in the whole thing and it got really polluted. They actually built a big prison on that site and then the prison started sinking into the swamp and they had to take that down too. And now there's just nothing left of it. You can't even tell any of that topography existed anymore. There's maybe a slight depression. That's a place I wish I could have seen.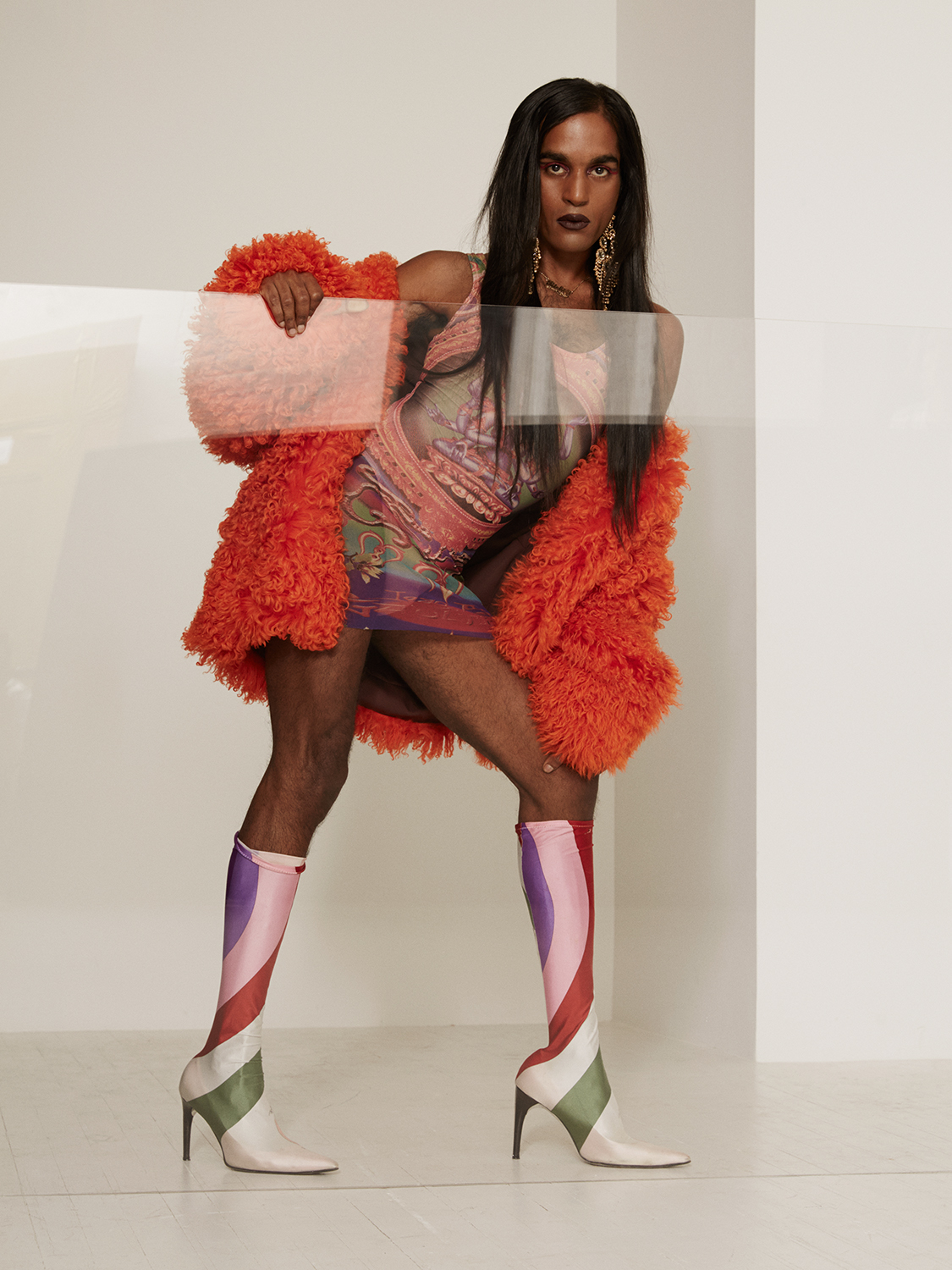 Richie Shazam, Artist and Model
As a native New Yorker, this city is all I know and it's essentially everything about me. We are literally a dying breed. There is a magical/diabolical allure of the constant change, disfunction, and chaos of this city. It has transformed right before my eyes leaving a transitory, impermanent feeling that radiates in my soul. NYC is my DNA—it's what makes me who I am today. The strength and vitality that beats within me is because of this astronomically powerful city. The frequency of the streets always leaves me in awe of the human condition—you can get mugged, stabbed, receive a hug, get cat-called, exchange words with a angry psycho, receive a free ice cream cone from a Mister Softee truck, run into a friend in a bodega you haven't seen in ages though you feel like you know everything about their lives because of social media, and lastly exchange glances with your future baby daddy all in a hour on a casual afternoon stroll. The colorful characters that strut down the city's streets, they inspire and challenge every notion of what identity is. NYC is a live case study of authenticity and what it means to truly be free to express yourself and by being free, I mean in every sense of the word. I miss the sex shops on Sixth Avenue.