Ammy Juliet's Golden Afternoon. Makeup by Carolina Banegas. Screengrab by the author
III Points Festival Rocks Storm-Tossed Miami
A diverse bill at this year's edition of Miami's III Points offered some respite from a storm season to end them all. But was it just fiddling while Rome burned?
Ammy Juliet's Golden Afternoon. Makeup by Carolina Banegas. Screengrab by the author
It wouldn't be incorrect to classify Miami's III Points Music, Art & Technology Festival, now in its fifth year, as mostly a music event; the headliners this past weekend were Gorillaz, The xx, Arca & Jesse Kanda, Danny Brown, Thundercat, Kali Uchis, and Willow Smith. But III Points' 2017 programming also featured seminars for recording artists, zine workshops by Exile Books, a suspiciously titled "4:20 Yoga" session, and lectures on climate change.

The last, of course, was particularly on-point. Mana Wynwood, a massive Wynwood warehouse and III Points' headquarters, was also a drop-off point for post-Hurricane Maria and Hurricane Irma donations to the Caribbean and the Keys. III Points takes place during October, in the midst of hurricane season, so the event is often marked by an element of survivalist escapism from a literal dystopia outside (the vibe in earlier years felt more Mad Max, all rough tents and muddy colors, than The Day After Tomorrow). Miami is by all accounts on the brink of environmental transformation—only the proposed solutions differ. Last year, with Hurricane Matthew looming, festival co-founder David Sinopoli worked with energy healers to push the storm away.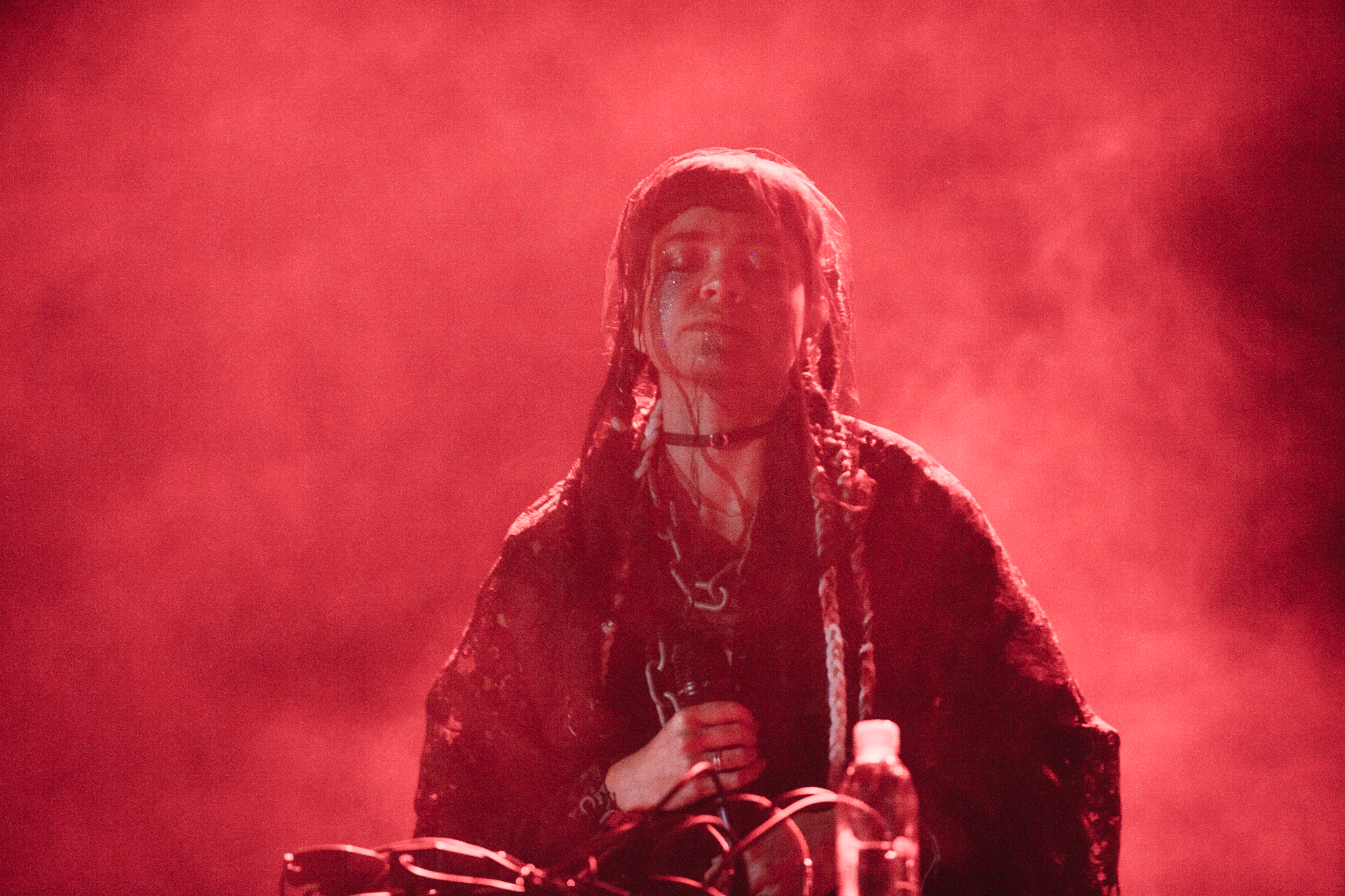 The Ship's low tones (primarily in the key of C) reverberated through the cool-blue room, flowing like water in and out of speakers ranged like tombstones around the room. On Friday, it was empty enough to hear everything. Later, as it stormed outside, it became crowded with napping revelers, and I drifted over to a performance by Serpentwithfeet, which was poetic, alluring, and by far my favorite. Another highlight was the DITHER stage, curated by artist and musician Poorgrrrl/Tara Long and designed by Andrew Byrd, which featured all local acts, solely Miami-bred performers dominating Mana's entranceway in a room with shoddy AC.
Most III Points attendees didn't know about DITHER; they stumbled upon it, bemused and pleased by noise legend Rat Bastard, or the makeshift shop by Midnight Thrift, or projected visuals by Ammy Juliet, whose video Golden Afternoon featured creepy fairytale music and Juliet herself as an elfin creature, devouring fruit in an Edenic landscape.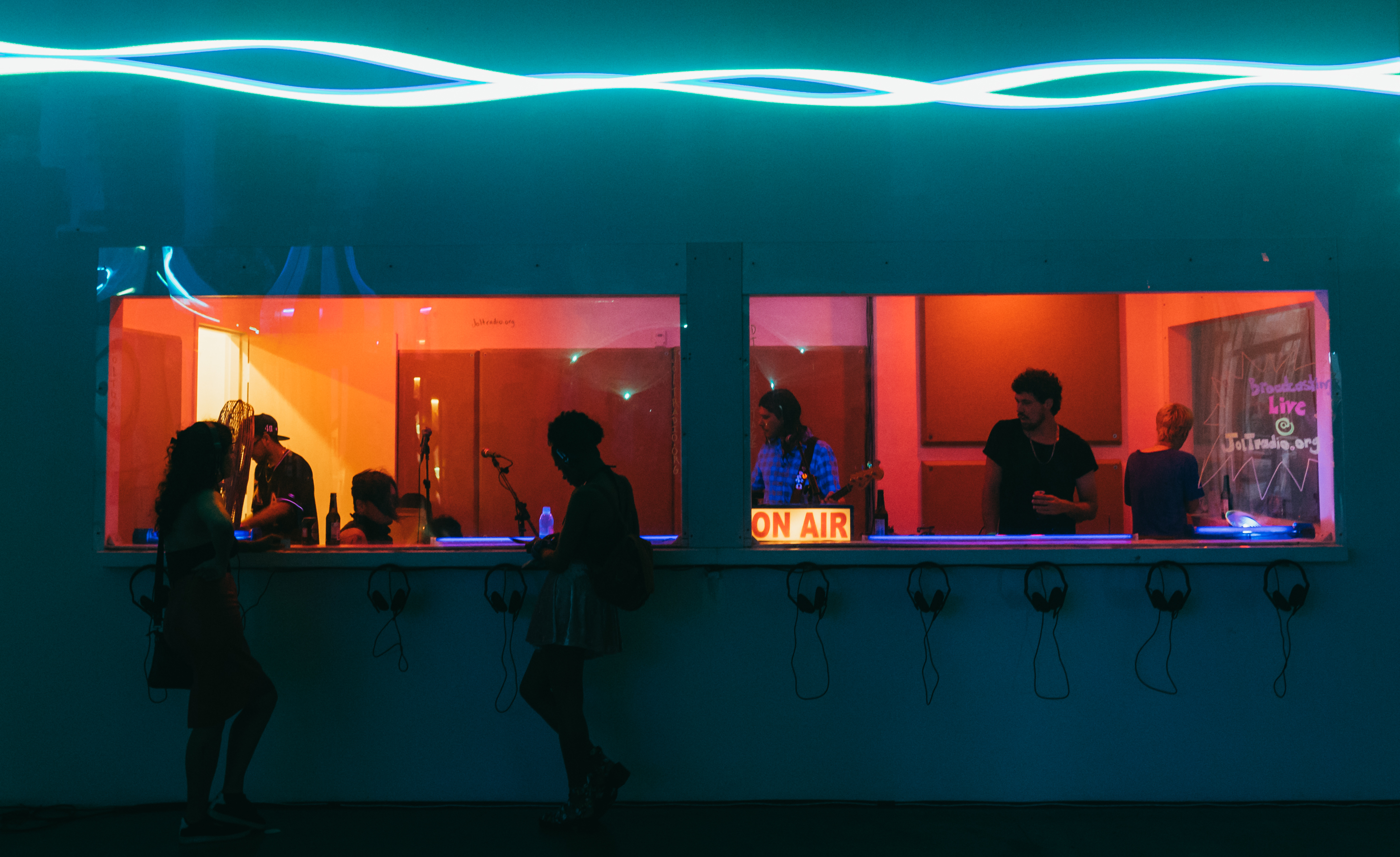 The superior performances were the ones that addressed—unwittingly or not—the necessary catharsis of festivals during global crises. Sound artists Archival Feedback took field recordings of the event's ambience, then played them back, windy and clamoring. Chained by the boot to a wall, performance artist Ded Cooter regurgitated then re-swallowed something pink and fleshy, writhing spastic and feral to macabre, droning sounds by musician Lauren Palma. Freeing herself, she crawled away, toward the giant disco ball that hung from a crane in the middle of the festival, growling at concerned passersby who reached out to her.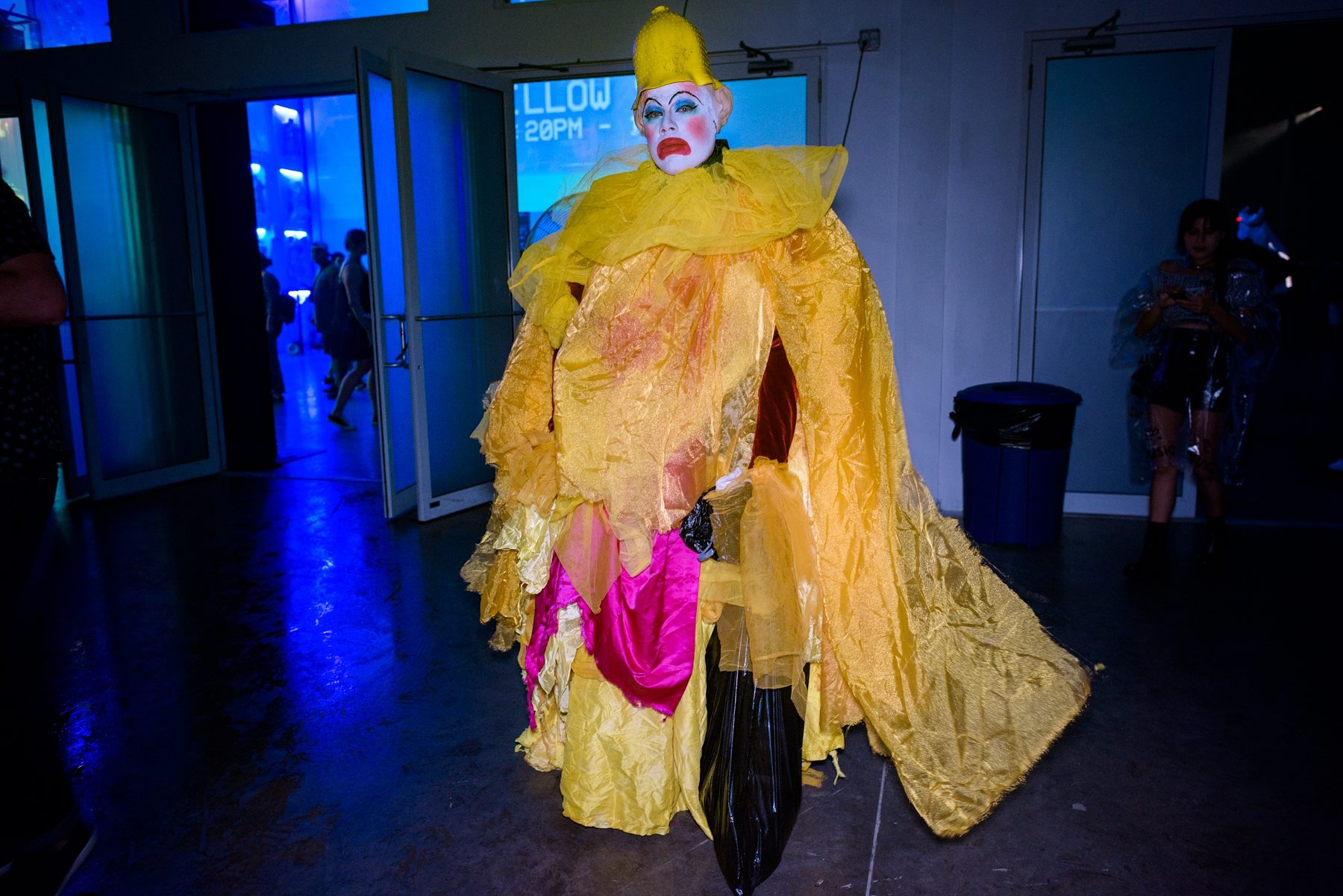 Performance artist Kunst, dressed as a cone-headed creature at once queen and rubber chicken, channeled aspects of the divine feminine—from defiant chain-smoking grandmas to the goddesses adorning the walls of every Miami botanica. They lip-synced Shirley Bassey's "Where Am I Going" and "The Greatest Performance of My Life" before stabbing themselves in the faux-forehead.
Finally, I sought respite in one of the small, grass-floored huts scattered around Mana's main space. Designated places "to take a break," even these thumped with the surrounding bass and felt more like bunkers than chill-out rooms. I returned to the disco ball, bones still shaking, and willed myself to move alone. Nicolas Jaar played to a sea of swaying bodies, and I remembered that as the Titanic sank, during the mad rush to the lifeboats, the ship's band kept playing.
Monica Uszerowicz is a writer and photographer based in Miami.
III Points Music, Art & Technology Festival took place in Miami from October 13 to 15.