Tracey Emin Sat Front Row At The Royal Wedding
Artists Mark Bradford and Subodh Gupta were also spotted at Princess Eugenie's wedding.
The royal wedding of Princess Eugenie to Jack Brooksbank brought out seemingly every celebrity within 100 miles of Windsor Castle, with everyone from Naomi Campbell to a Princess Diana-channeling Cara Delevingne showing up to pay tribute to the couple. But actors and models weren't the only luminaries to grace the castle grounds; artists of all stripes showed up to the affair as well.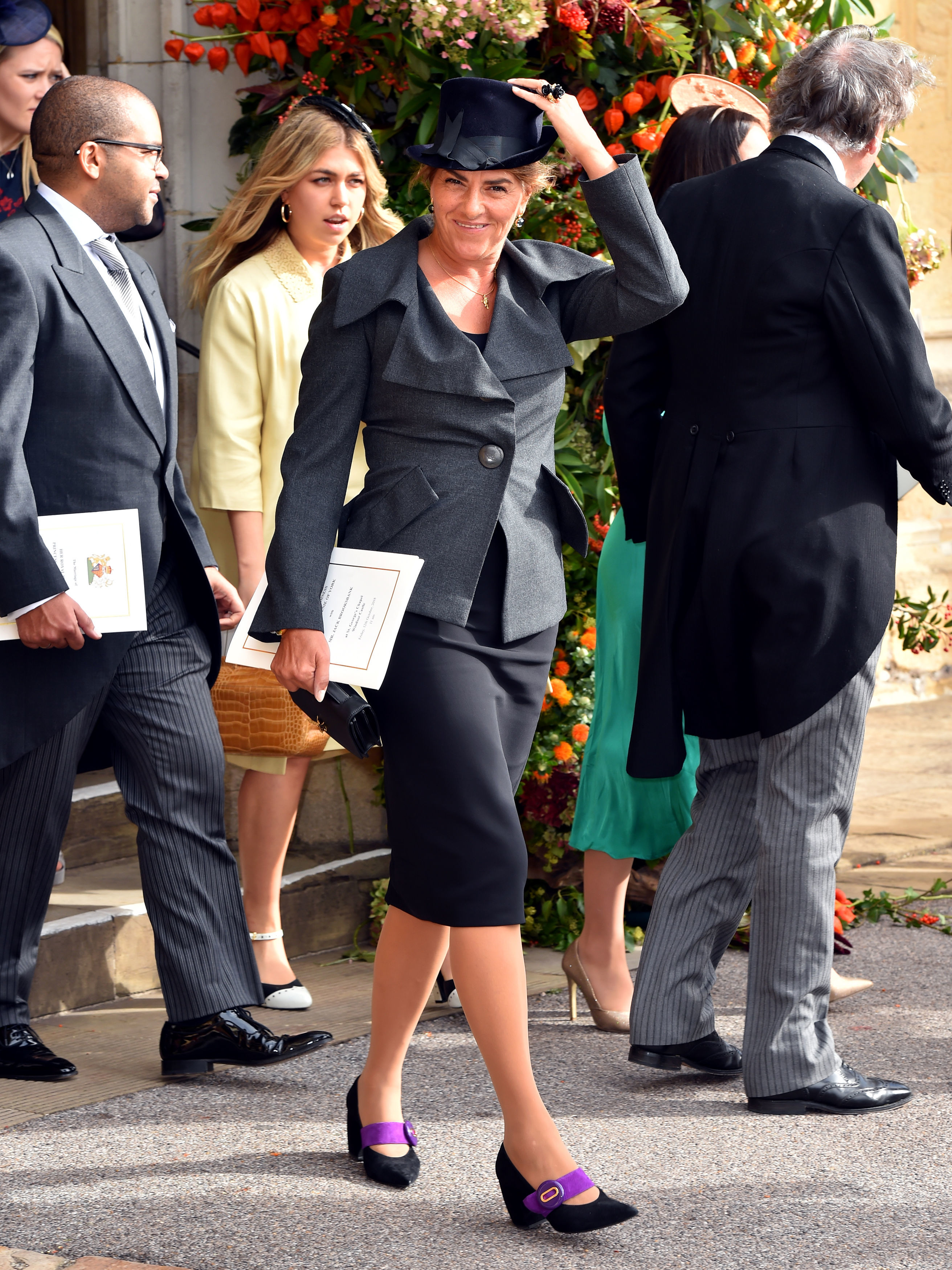 English artist Tracey Emin is known for works such as "Everyone I Have Ever Slept With," in which she appliqued the names of every bedmate she'd ever had onto a tent. Think of it as a contemporary-art precursor to Lindsay Lohan's fuck list. (On a less NSFW note, her drawings of animals are very sweet.) Emin, who just won an international competition for a permanent, site-specific sculpture on Museum Island in Oslo, sat in the front row at the royal wedding (NBD) in a tasteful dark suit and bowler hat. Peep that pop of purple on the shoes, though!
Emin wasn't the only artist in attendance at the royal wedding. Los Angeles-based artist Mark Bradford, who is best known for his signature abstract mixed-media collages, was there as well, as was New Delhi-based artist Subodh Gupta, whose work "incorporates everyday objects that are ubiquitous throughout India" such as steel tiffin lunch boxes, thali pans, bicycles and milk pails. Visual artist and writer Roni Horn was also seen at the royal wedding, as was legendary makeup artist Pat McGrath (whose line of makeup is officially worth $1 billion), so Princess Eugenie was definitely covered in terms of post-ceremony lipstick touch-ups.