Yeezy's Chief Womenswear Designer Just Launched Her Own Line
Maisie Schloss worked at Yeezy for three years, and now she's striking out on her own.
Photo by Christine Hahn.
If you haven't heard of Los Angeles designer Maisie Schloss, you soon will. The Yeezy protégé just had Kanye West back her women's fashion label, Maisie Wilen, which is part of West's recent fashion incubator for aspiring creatives in fashion and design.
Schloss, who worked at Yeezy for three years (most recently as a womenswear designer) recently premiered her new collection at Night Gallery in L.A., where models stood on plinths like life-like sculptures. Kanye attended the private party, pointing out things on models we will never know (yes, they all wore Yeezy boost 700 VXs).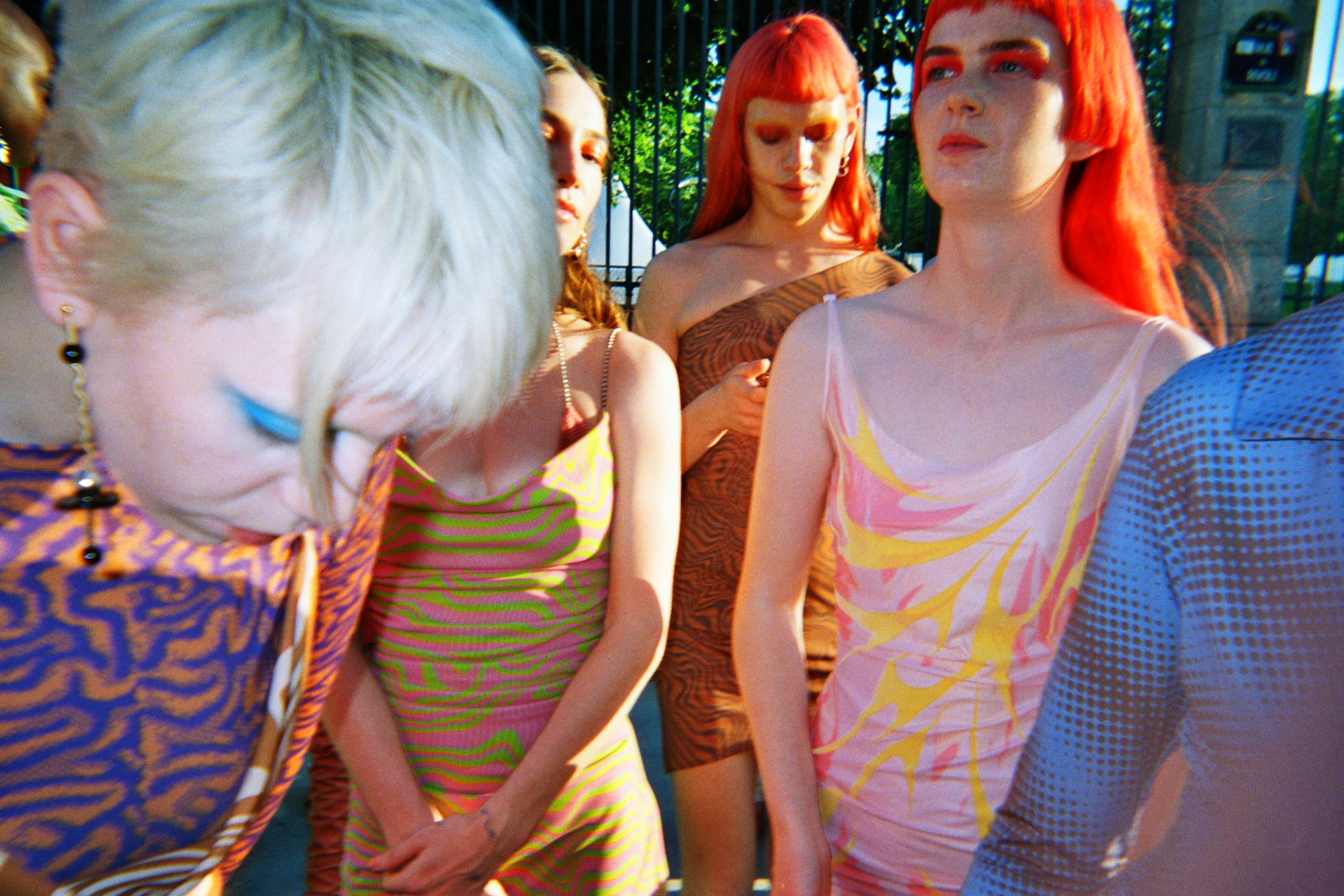 The brand also wrapped up a shoot in Paris with photographer Christine Hahn, who captured the new looks in a luxe French hotel and lounging on lion sculptures around the city for their pre-spring 2020 collection, a print-driven collection of 27 looks that incorporates the influences of Op Art with robotics and fabrics typically used for upholstery.
Schloss, who is from Chicago, spoke to GARAGE about working with Ye, her ties to the art world and how design can save the world.
How did you get hired by Yeezy?
Maisie Schloss: I was moving to LA after studying in NYC for school. I was putting feelers out, Yeezy always appealed to me, I loved the collection and the brand, and a friend put me in touch with someone who worked there. I started as an assistant, I applied with a portfolio but worked my way up. I credit that to Yeezy's non-conventional work environment; I was able to take on a lot of tasks and show my range of skills.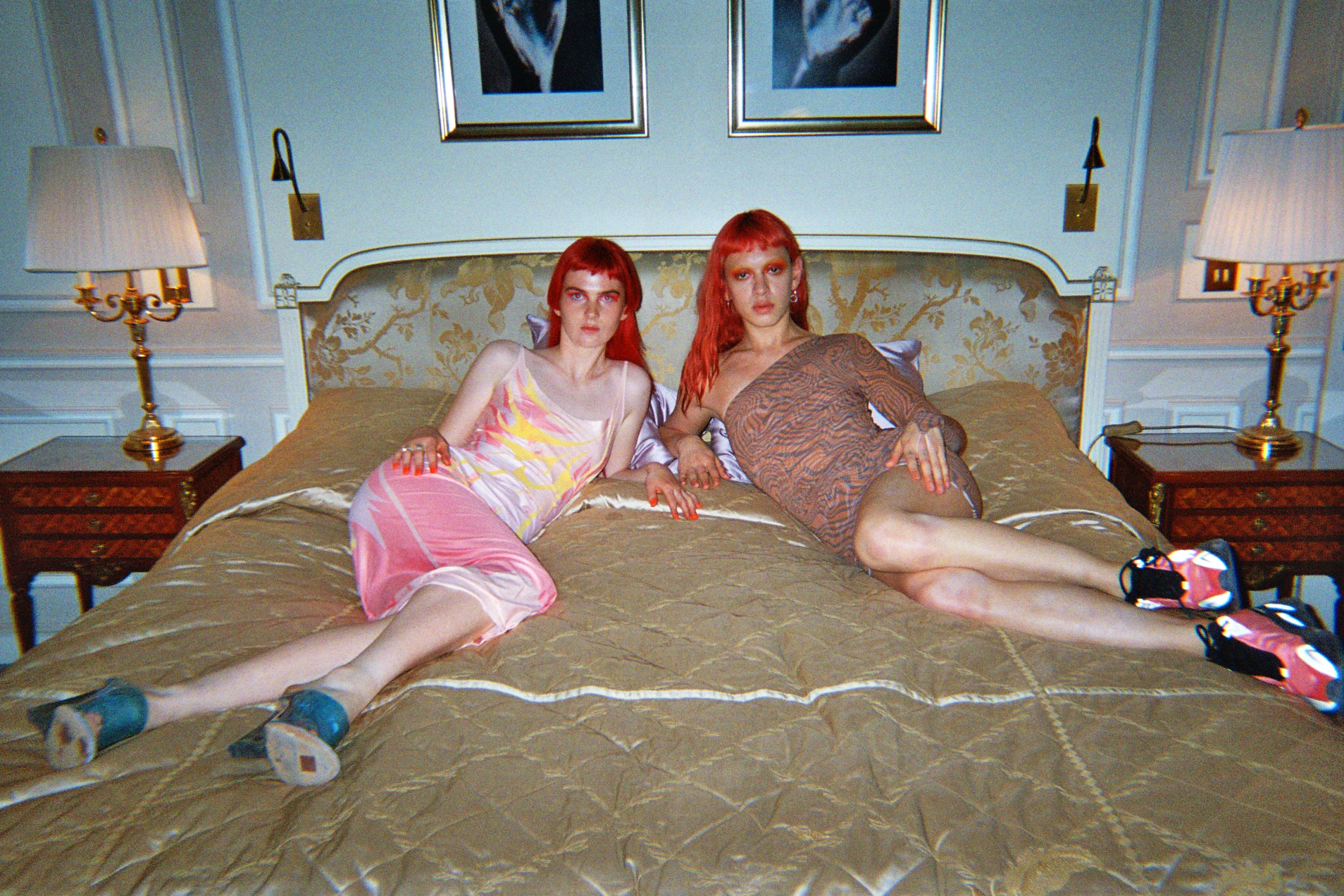 What was it like working with Kanye?
He's super involved with the brand. He's there most days, unless he's traveling, he's in the office. I got lots of face to face time with Kanye in my time working there. That's how he got to know me.
Is it true he stays in the office to 4 am?
That's a bit extreme. I'd say he's inspiring to work with because he has such a diverse range of projects, they're so focused and have such a point of view. Its amazing to be able to observe him.
How did you get to be funded by his incubator?
He approached me and offered to back me in my own collection. It was truly a surprise when he brought it up to me. I was so excited and honored. It rolled from there, it led to discussions of what it looked like, how the partnership would work.
How does he create opportunities beyond just giving money?
I get to use resources in the office, I can keep my studio out of there, access to the pattern makers, the atelier. Its such a creative environment, and still being able to work alongside the whole community that's there is really a huge perk to the partnership.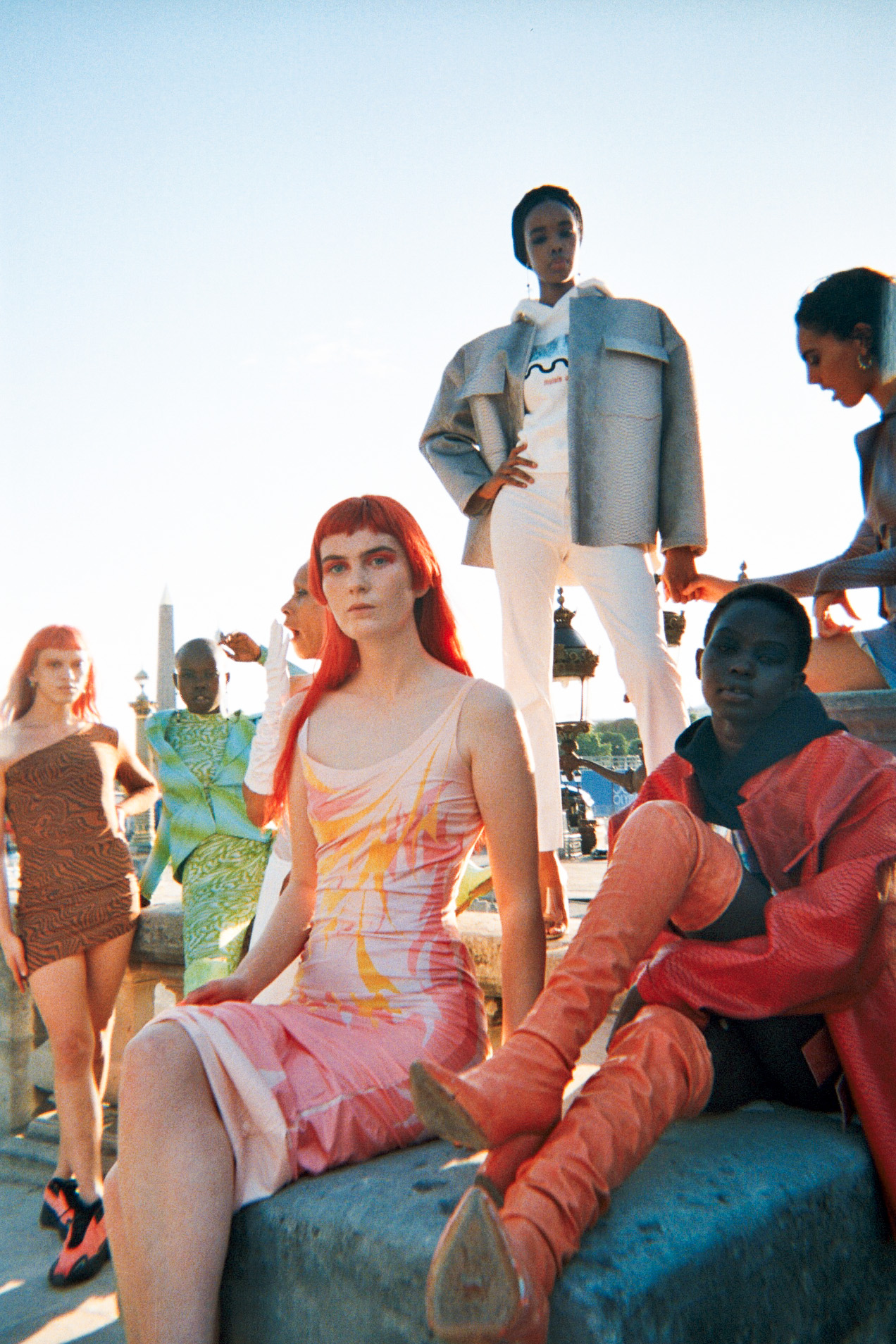 What skill did you learn from Kanye that you carried into your own design work?
So many. One that comes to mind is to really apply yourself into everything. That ties into being an unconventional environment and it creating a bunch of opportunities. Not to hold back from any opportunities, to really take ownership and dive in, whenever you can.
Why was it launched at Night Gallery in LA with models standing on plinths along art?
I thought it would be the perfect setting. I love the idea that, I wanted the energy of the art gallery to be alongside the clothes. I thought it would be perfect for a preview setting. I feel really connected to art, studied it for a long time and went to art school.
It's a field naturally close to what I would do. Its very much the world I live within.
How exactly is your new collection inspired by rhythmic gymnastics and robotics?
I was pouring through images online of those two categories, then it turned more personal as I reflected on my own process as a designer. I'm hyper organized, I'm systematic in how I work, but I make things that look playful and organic. Both with gymnastics and robotics, you have regimented systems but make beautiful products. Typically, within robots, I'm thinking of cyborg and humanoid robotics.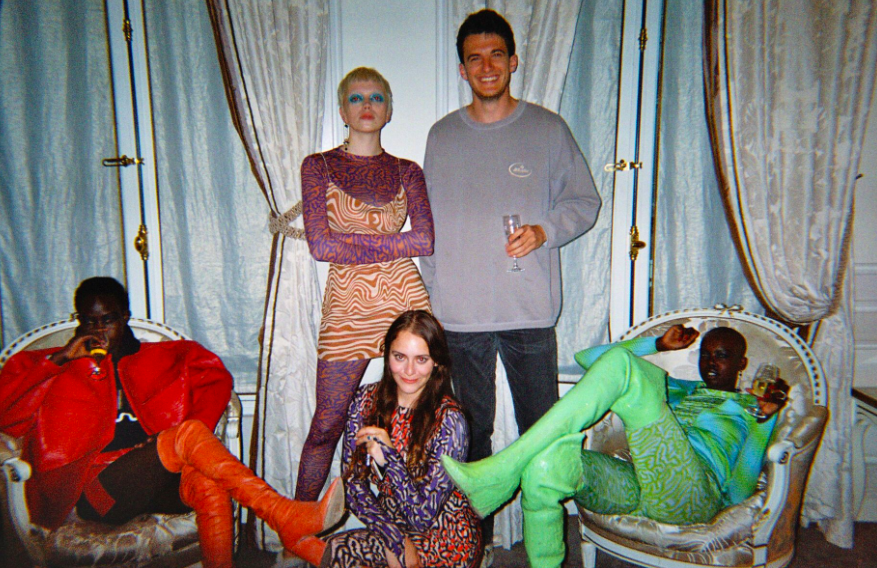 I see a 1960s influence, am I right?
I wasn't looking to it specifically, but Op art has definitely reared its head in there with all the prints. I wasn't referencing 1960s clothing, but I get where that interpretation comes from.
Was Bridget Riley a source of inspiration?
Right. Another starting point from the prints, was prints used in fashion like the stripe or graphic patterns, which I manipulated on Photoshop, that appear in clothes that plays on conventional fashion prints.
What non-traditional materials did you use?
Snake-embossed vinyl that I used on a number of pieces, where its intention is upholstery.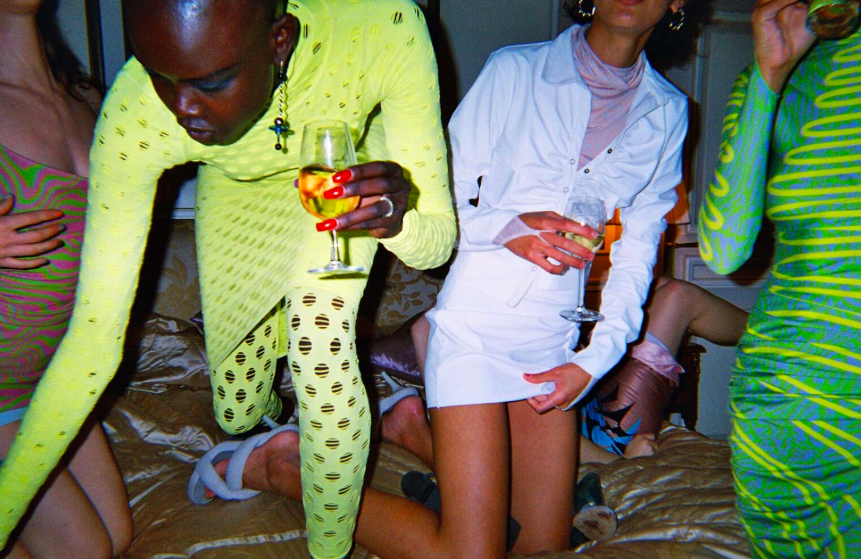 What can you tell us about this new shoot?
It was shot in Paris before our presentation, we had fun with locations. We wanted to juxtapose clothes against posh and refined settings in a luxury hotel. All the models had great personalities that they brought into it, which helped the clothes well.
What's your goal for the brand?
I'd love to grow it more and further define this world, to show more of what I'm working into. I'd love to bring in accessories categories.
Do you too think that design can save the world?
Yes, sure, why not. There's definitely great importance to design, its vast what design even is. There's a lot of opportunity in the field.