Dress by MATTY BOVAN, necklace and hairpiece by OSCAR DE LA RENTA, earcuff by FALLON, earrings by KENNETH JAY LANE and ROXANNE ASSOULIN. Photograph by Nadine Ijewere. Fashion Editors: Gabriella Karefa-Johnson and Tonne Goodman
Selena Forrest, Lineisy Montero & Squad Are Giving Us "Black Cotillion"
This spring, fashion's newcomers and heritage houses alike are throwing stuffy social codes to the wind and reimagining formal wear for a modern debutante.
Dress by MATTY BOVAN, necklace and hairpiece by OSCAR DE LA RENTA, earcuff by FALLON, earrings by KENNETH JAY LANE and ROXANNE ASSOULIN. Photograph by Nadine Ijewere. Fashion Editors: Gabriella Karefa-Johnson and Tonne Goodman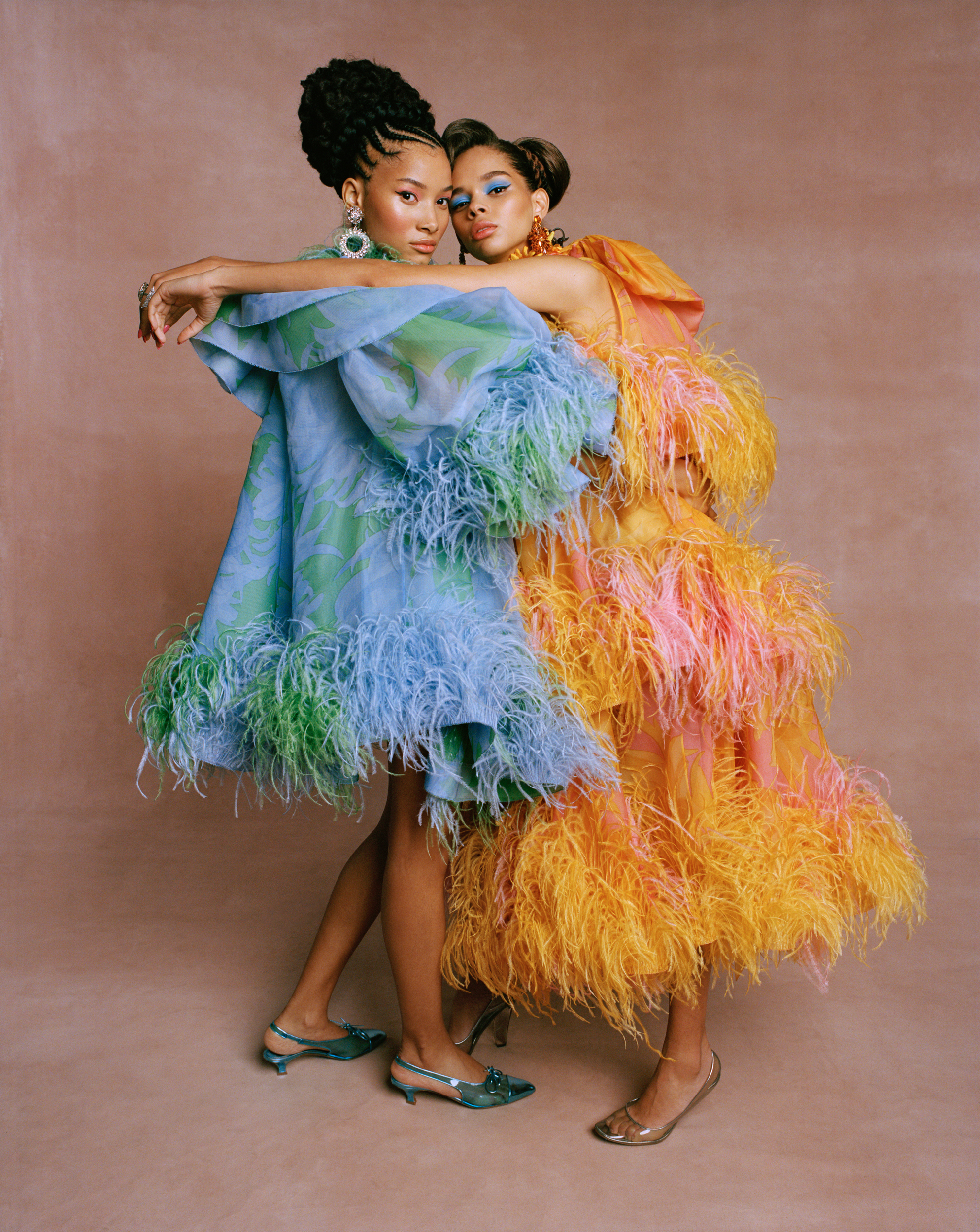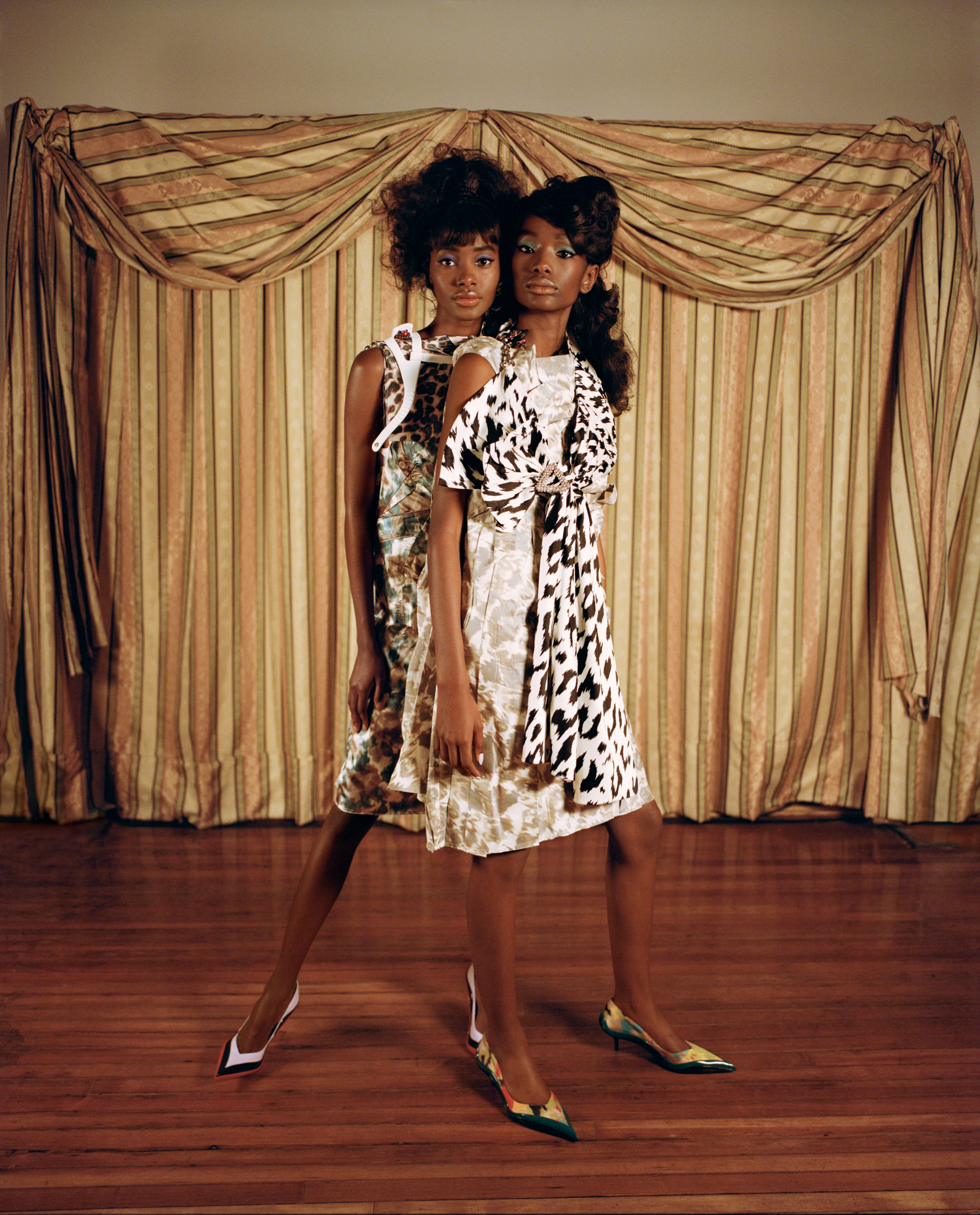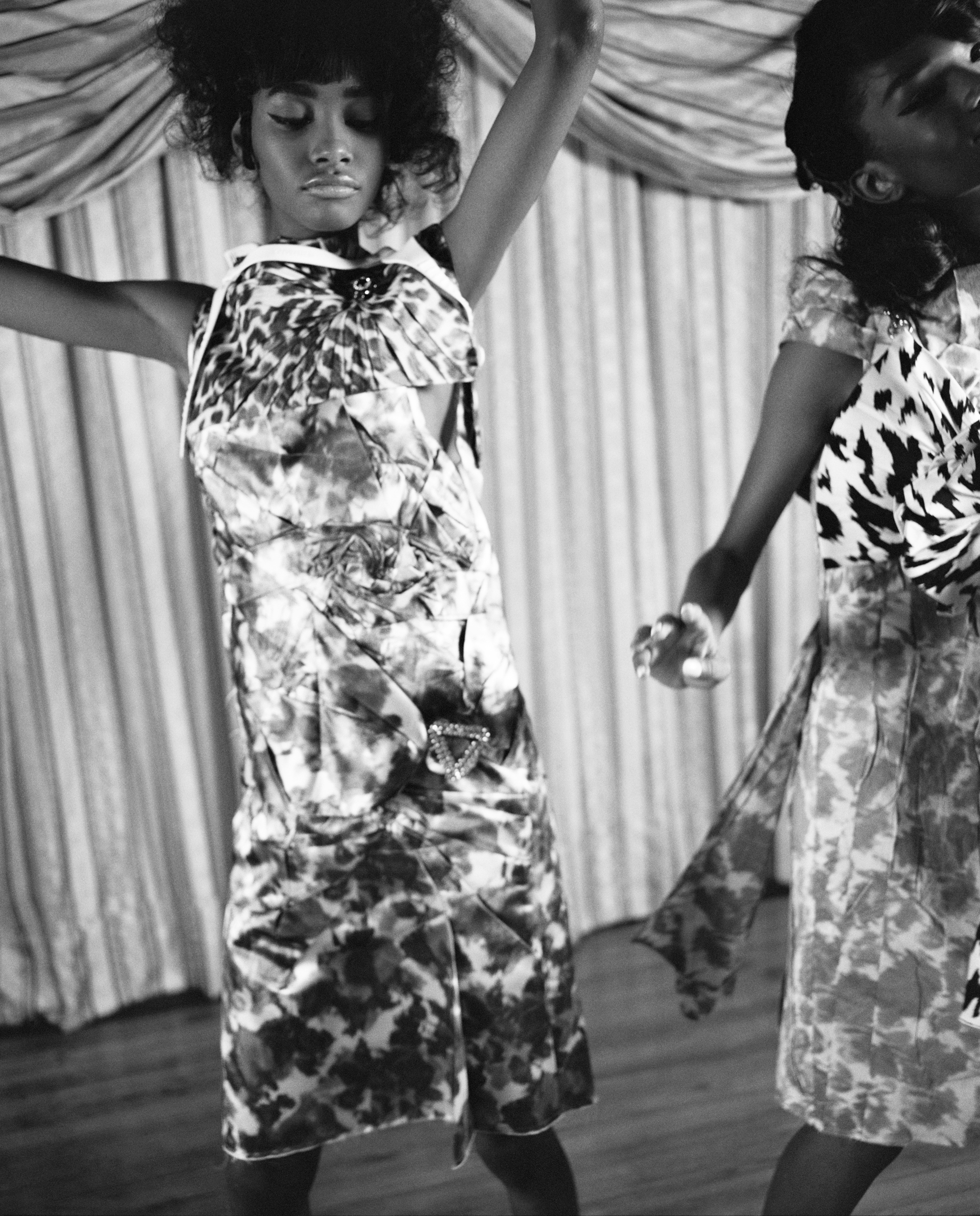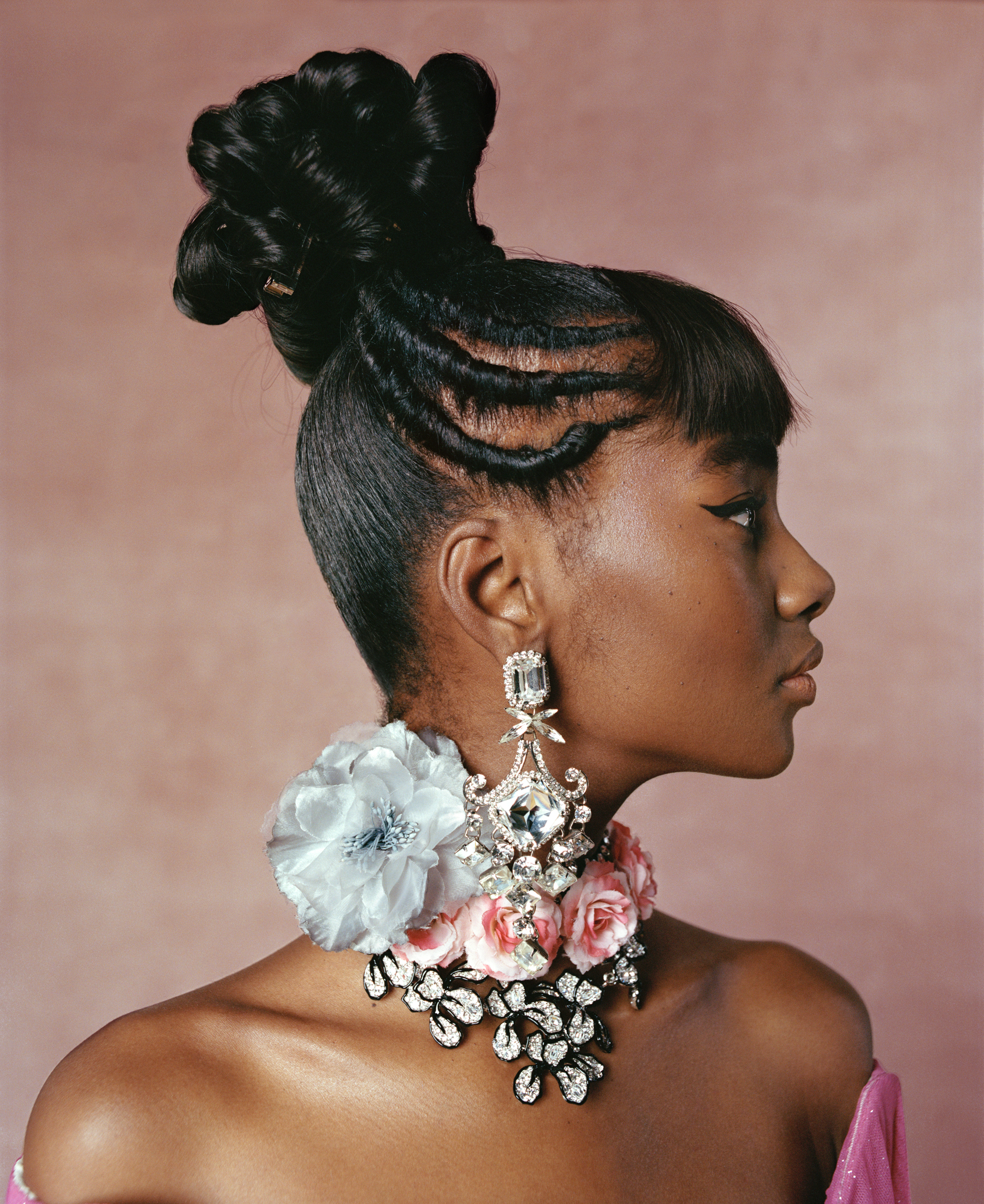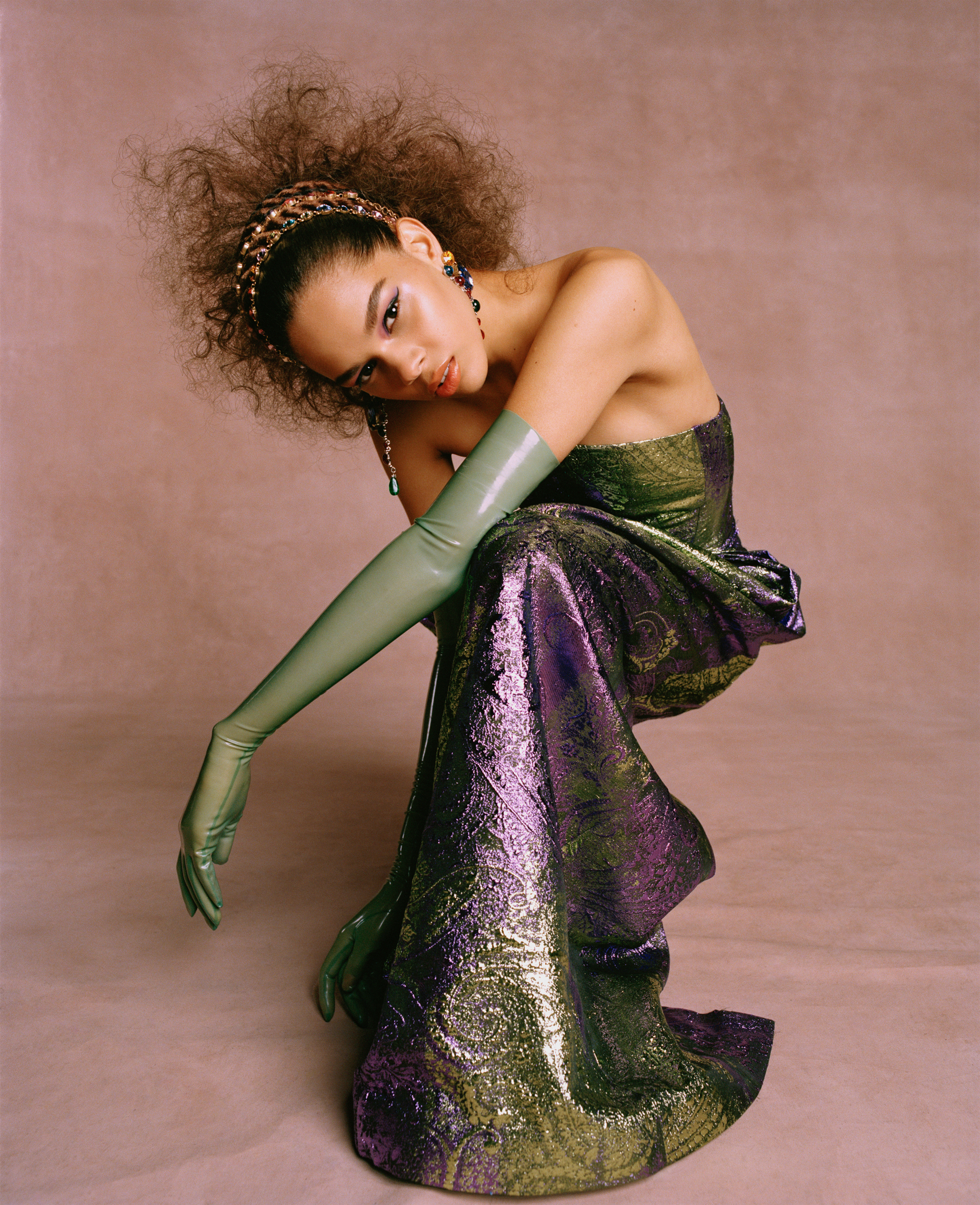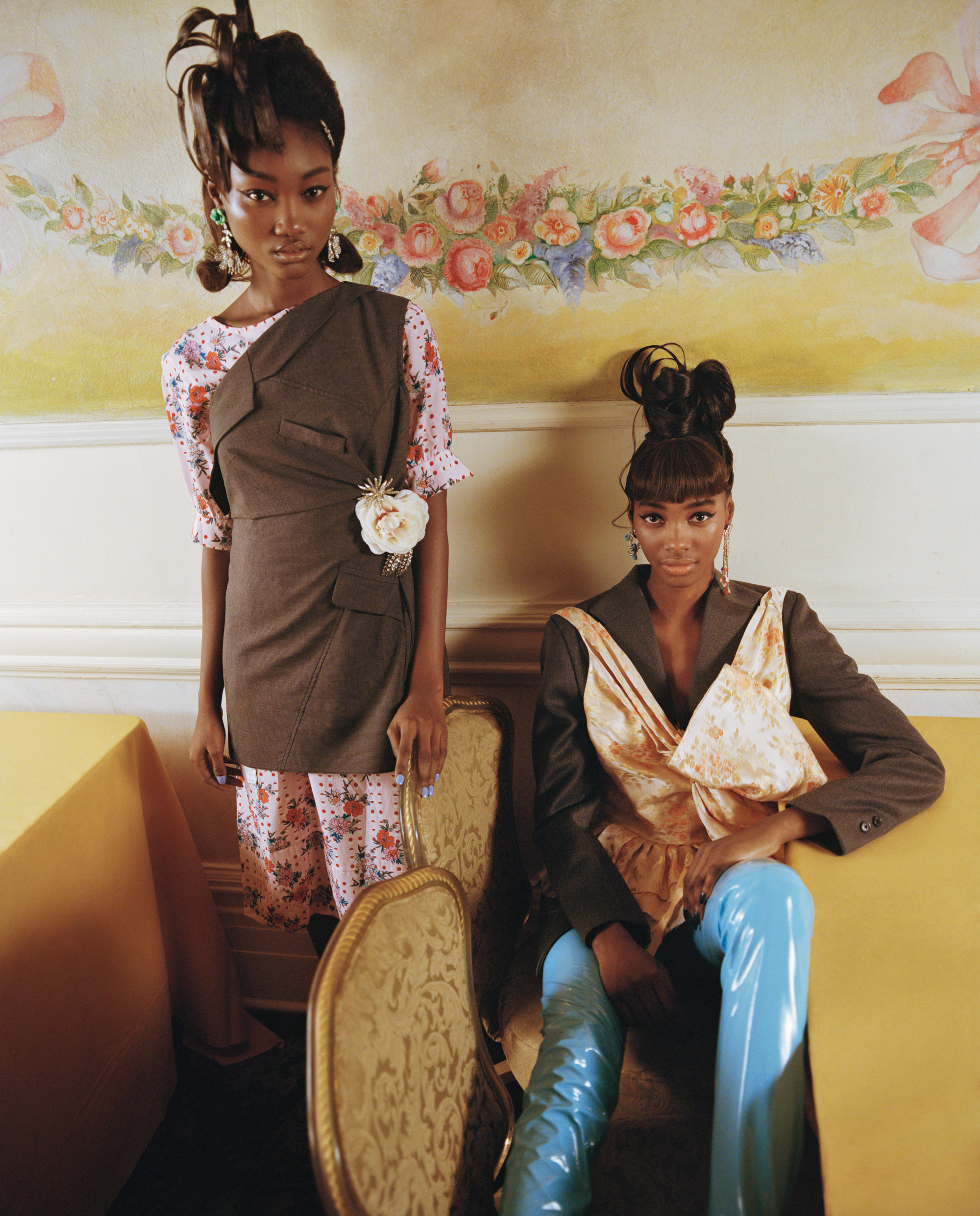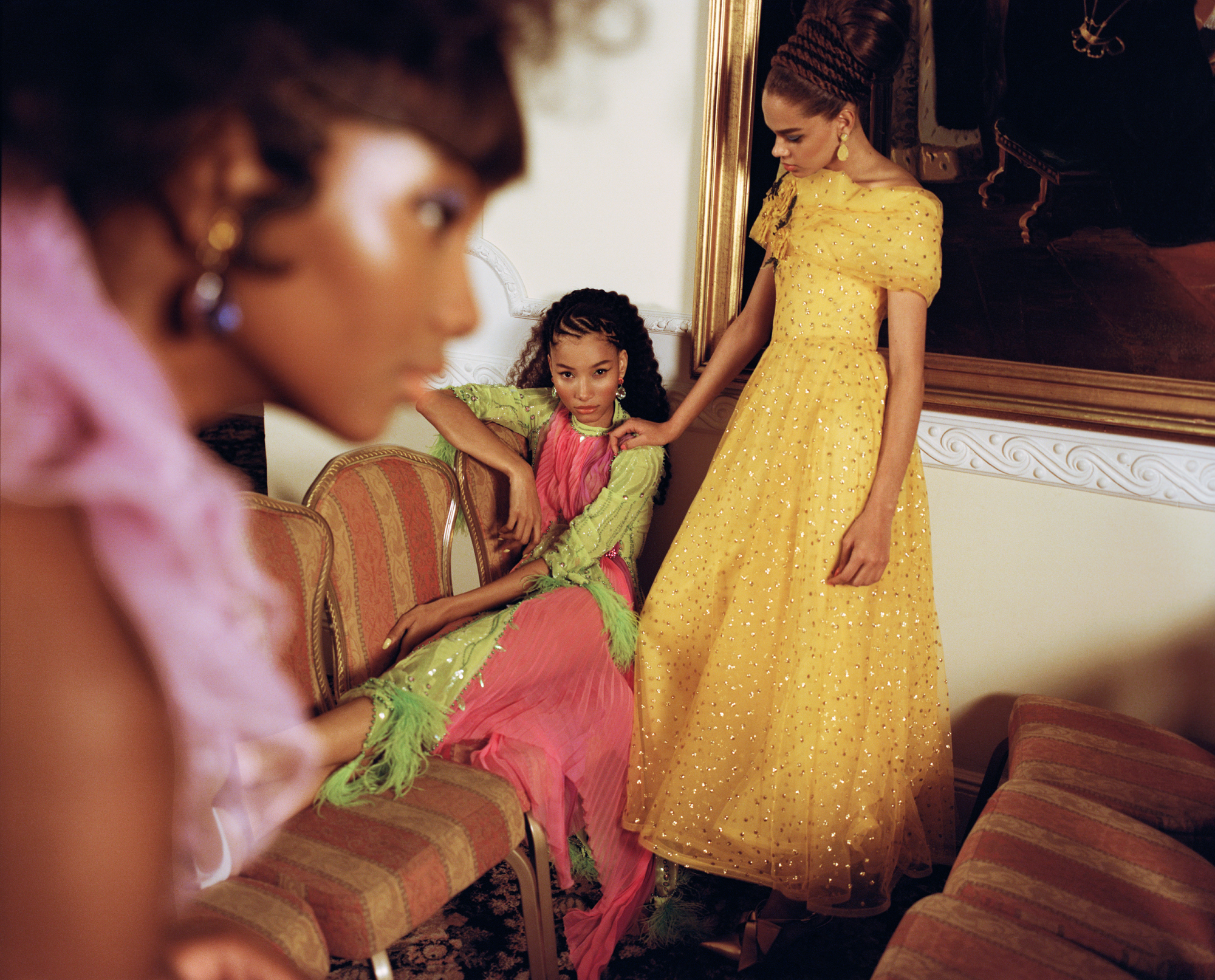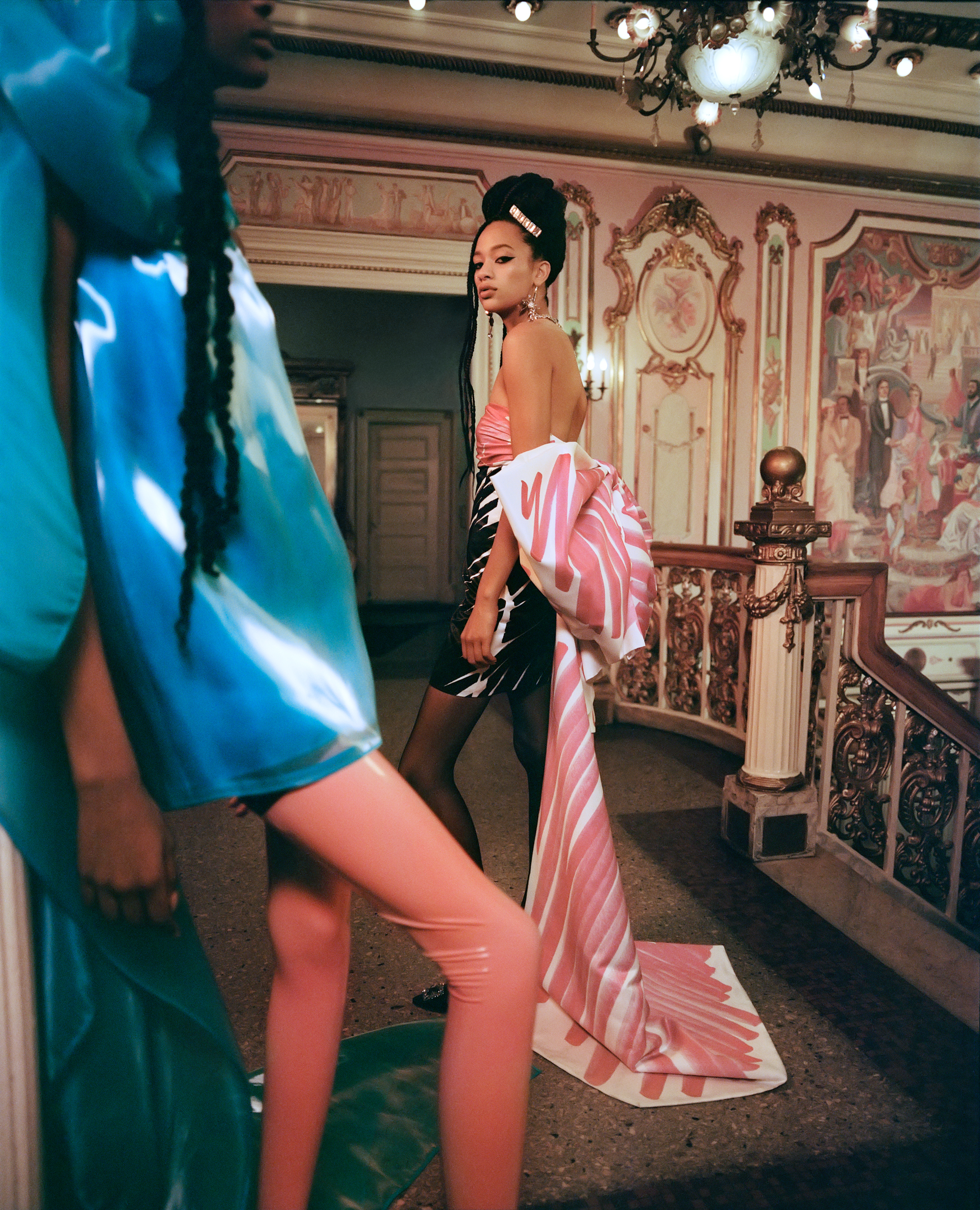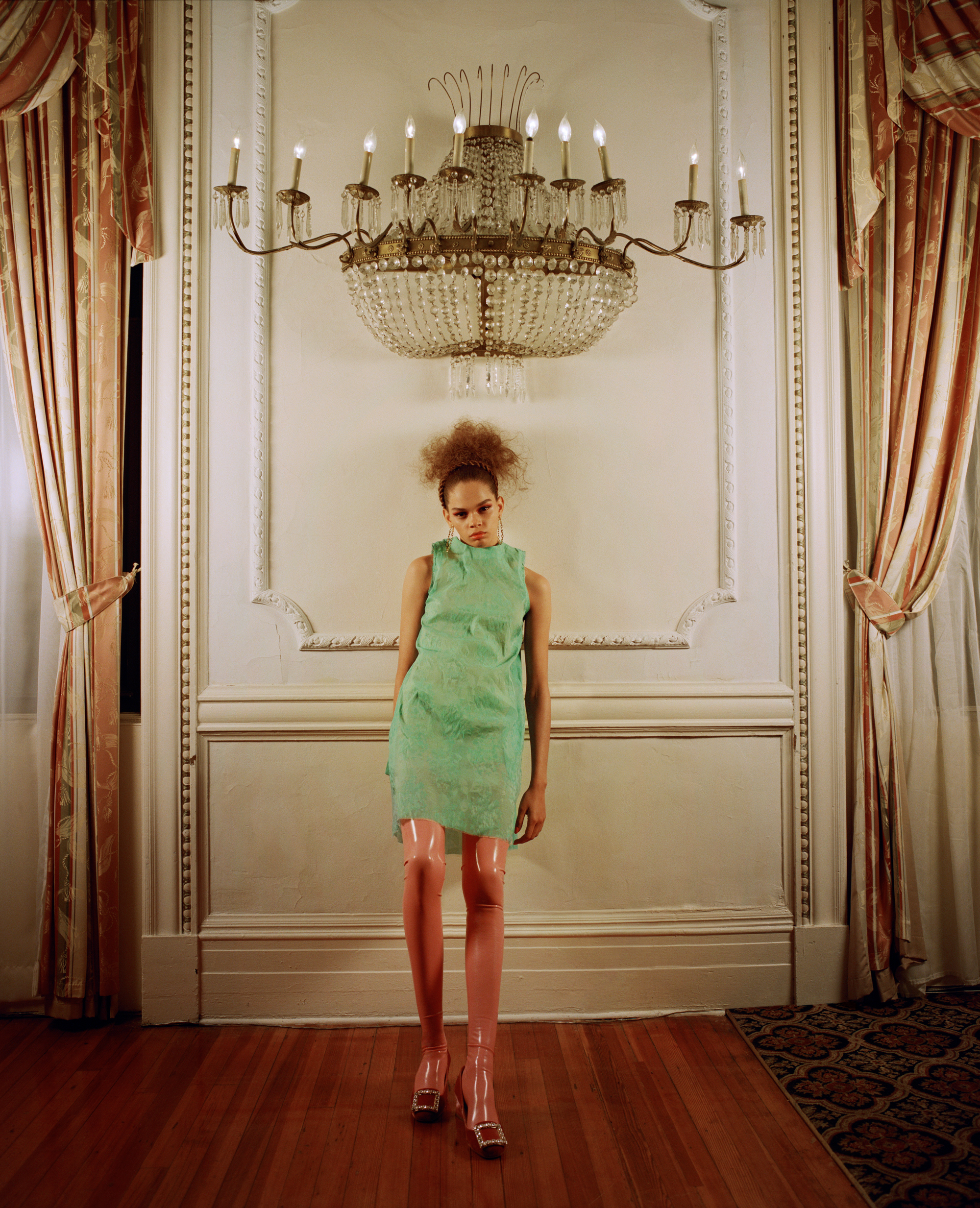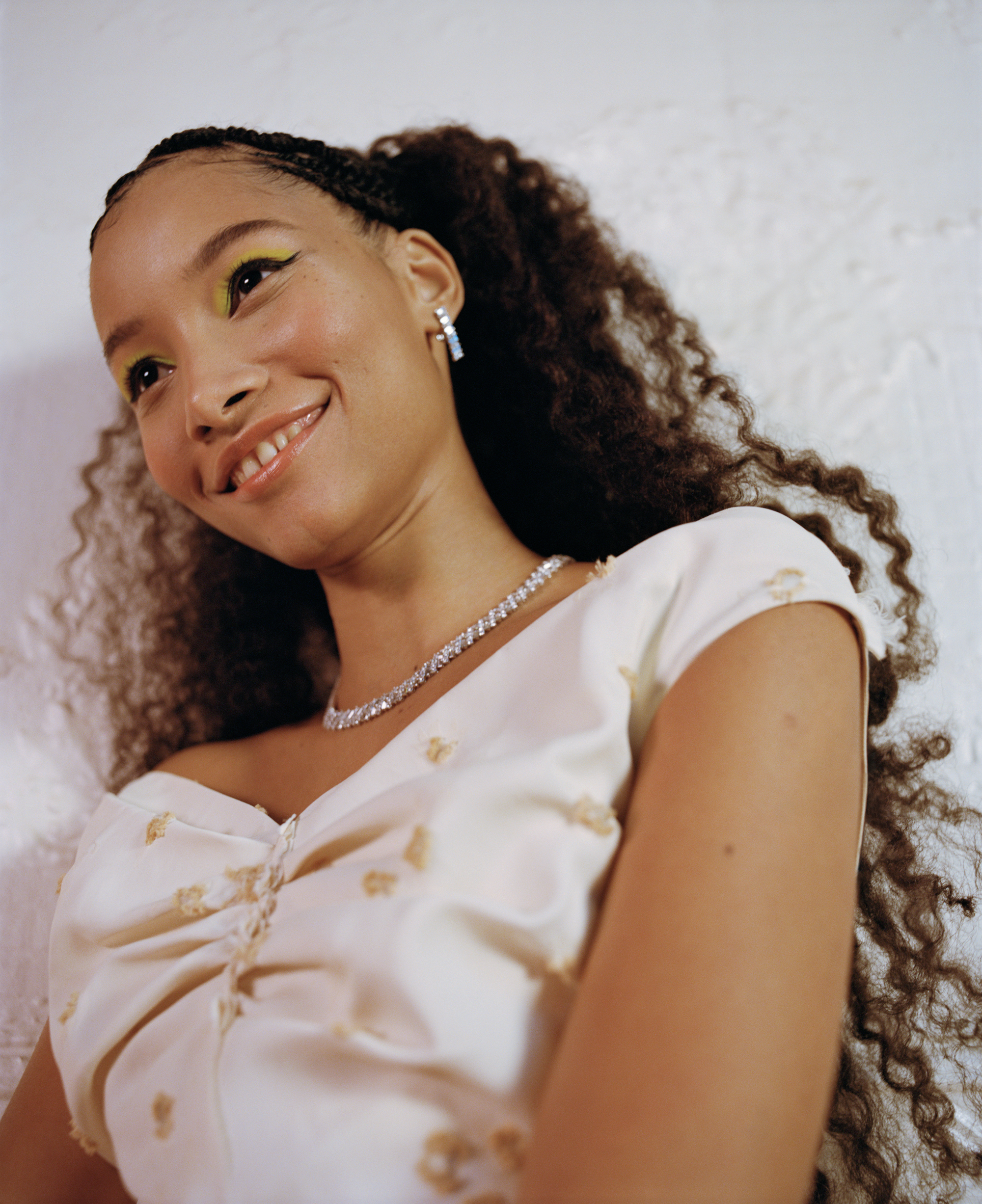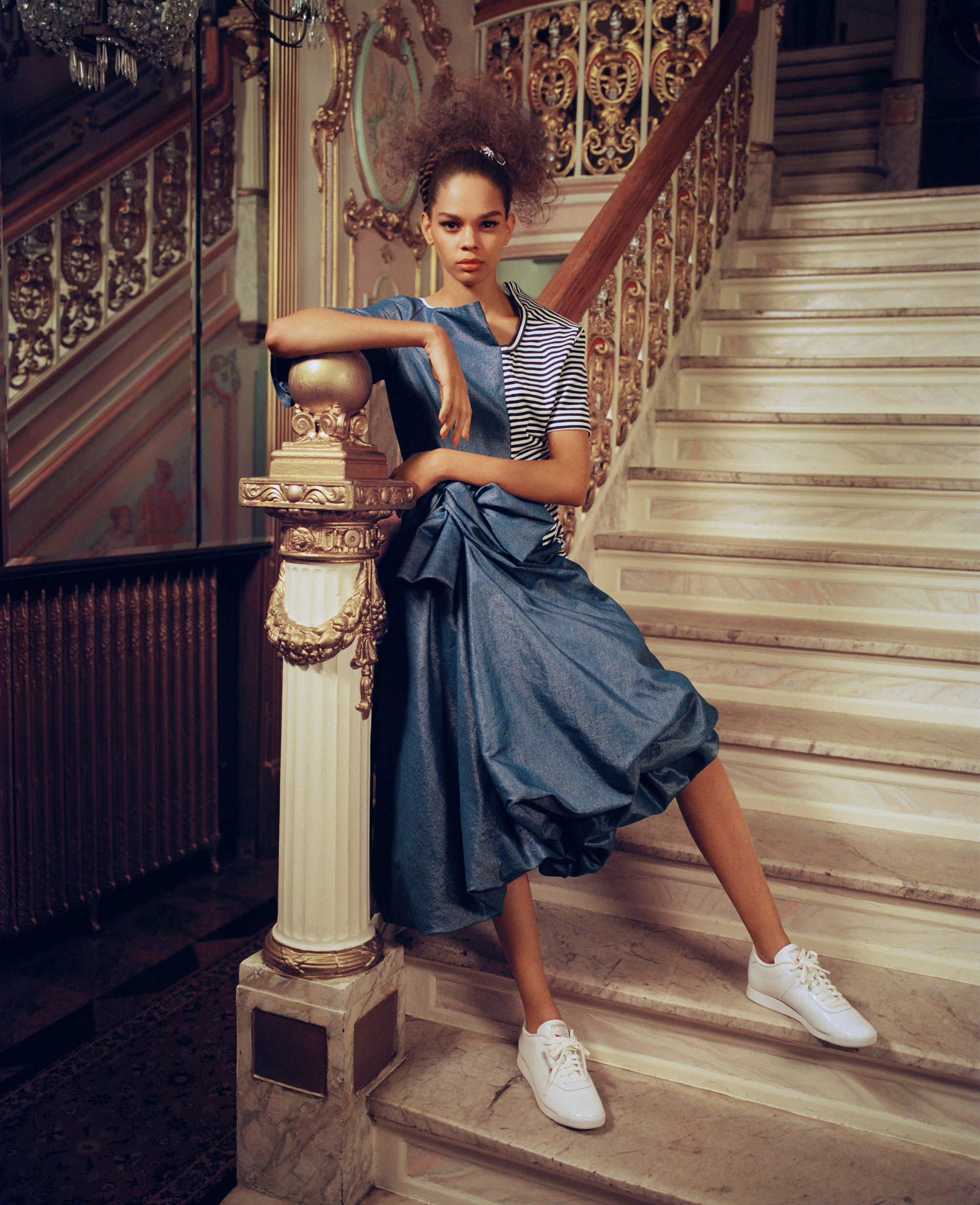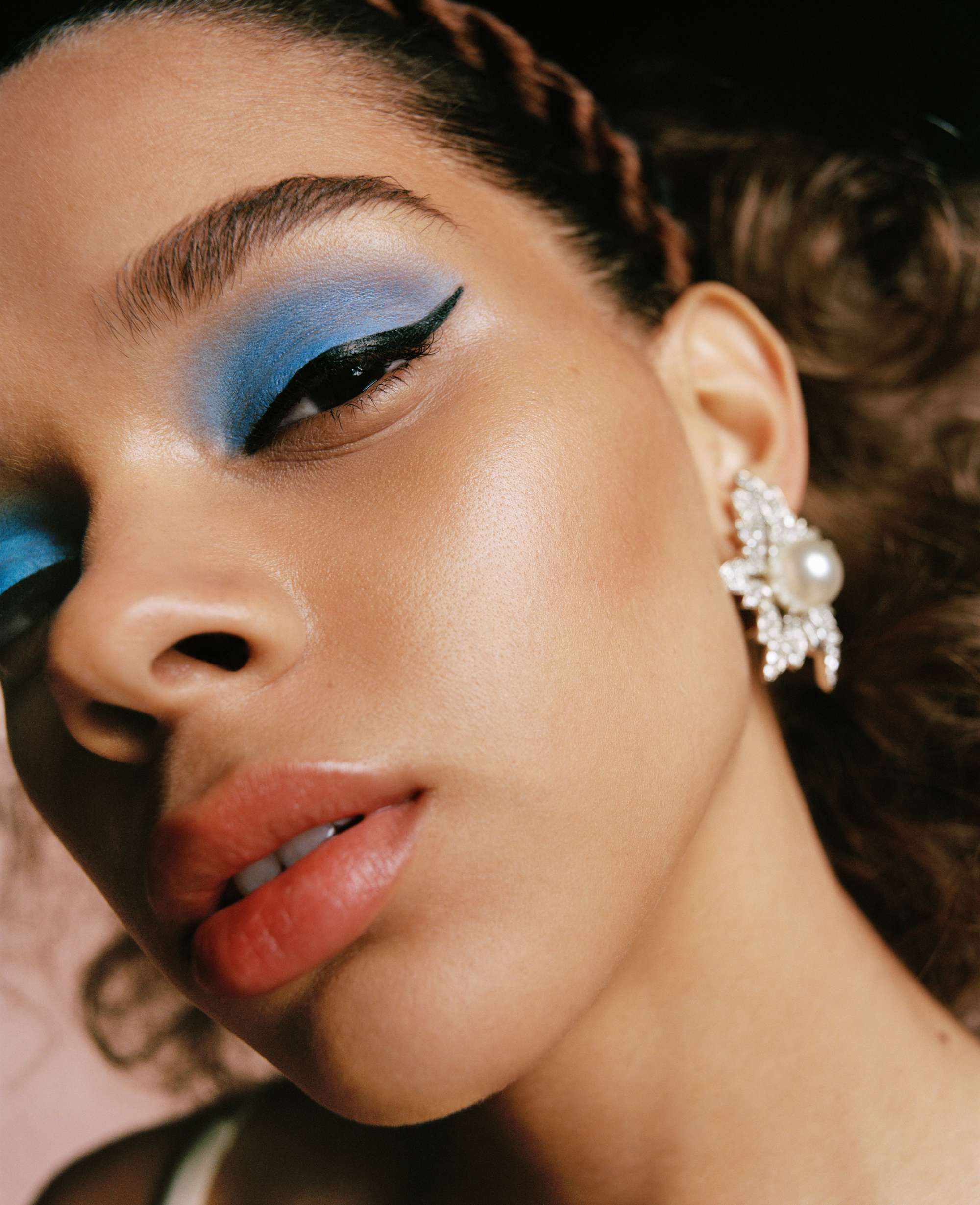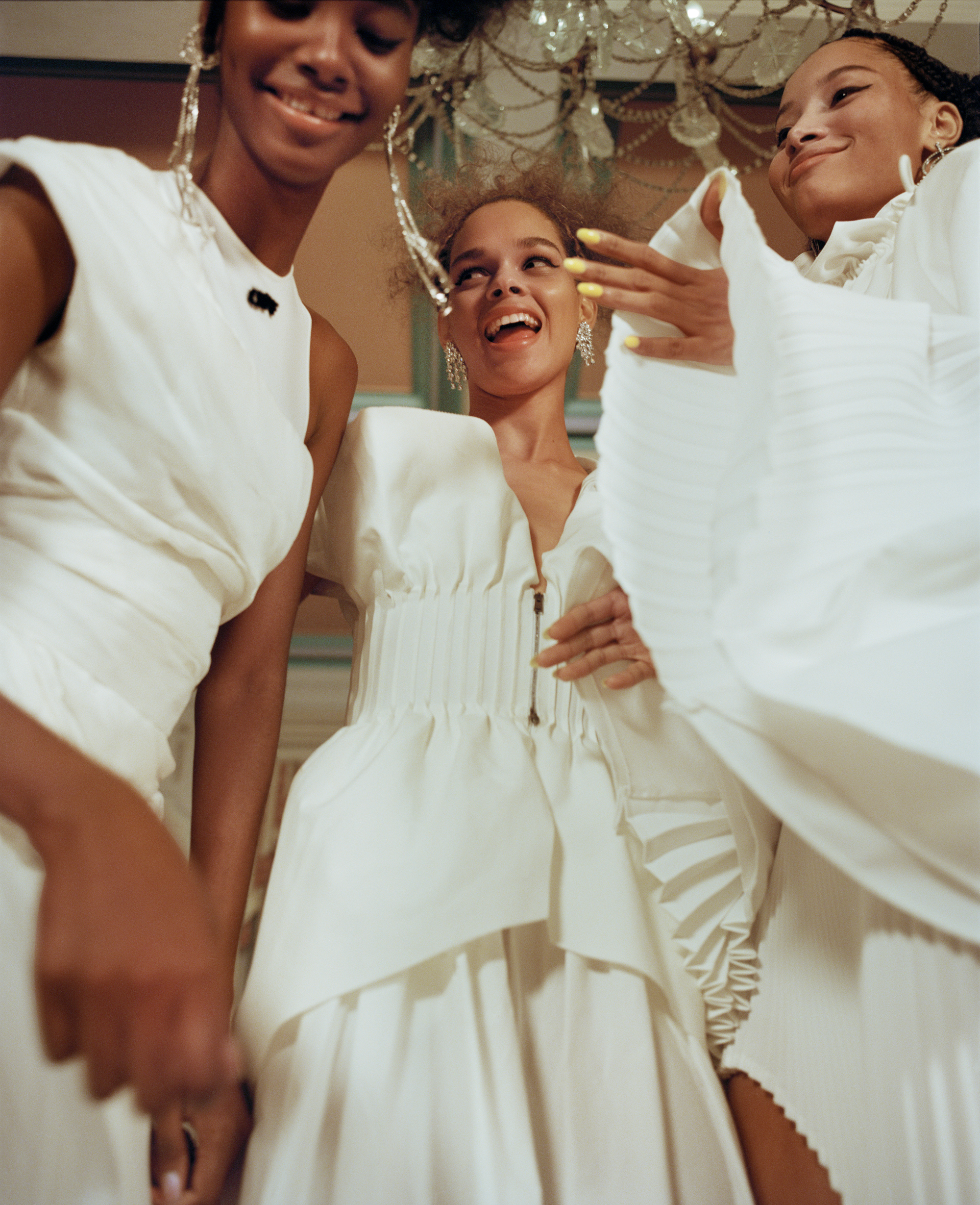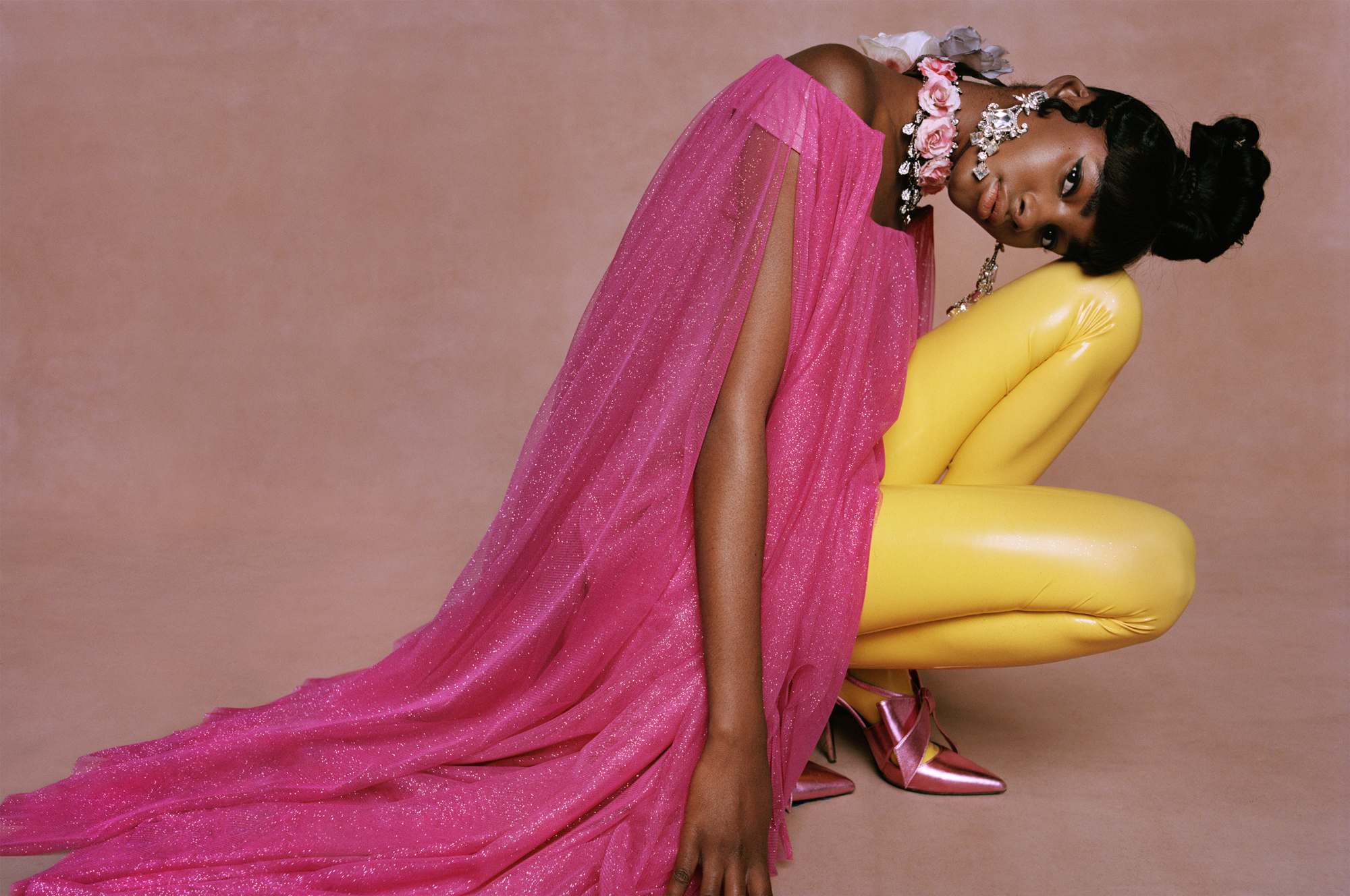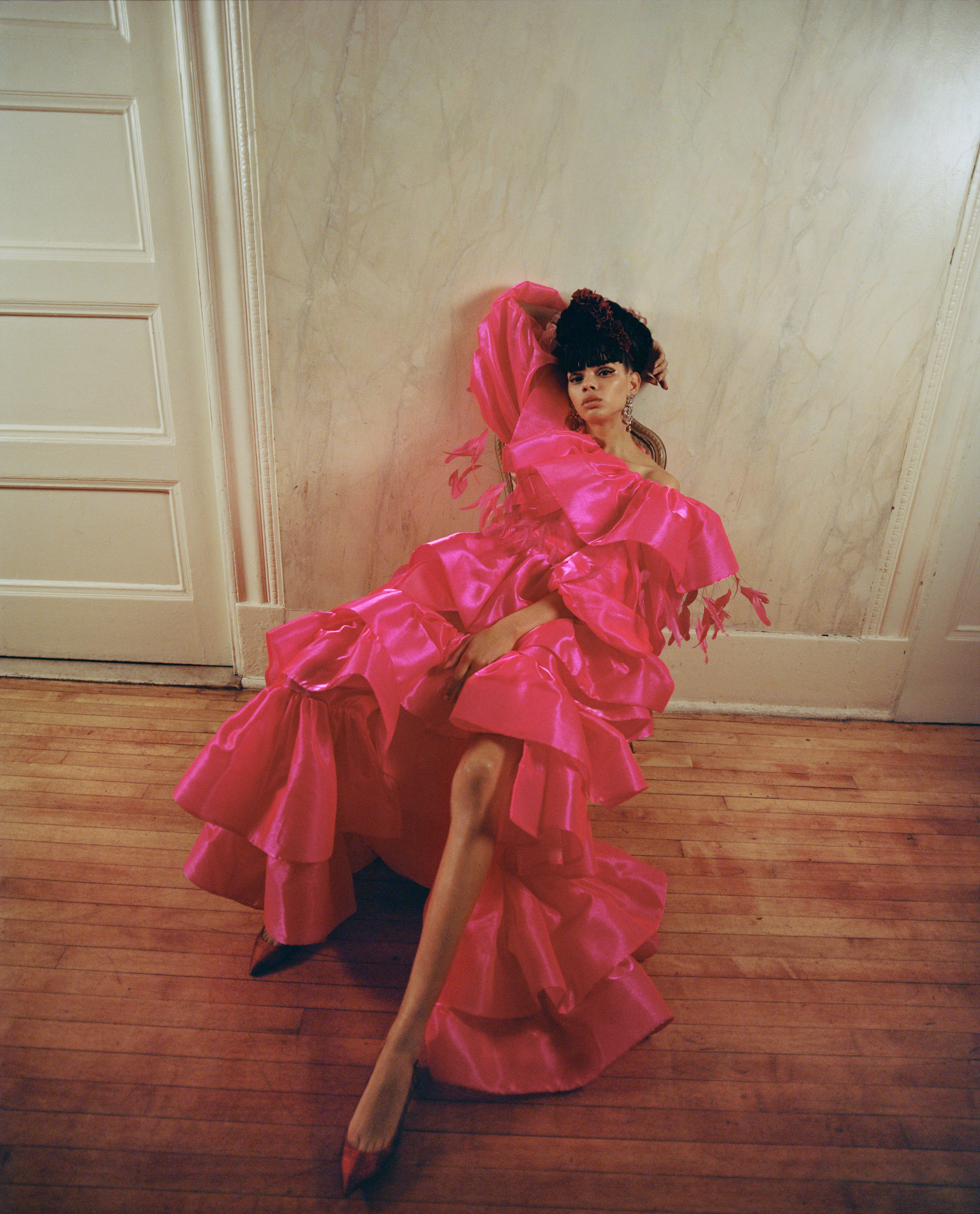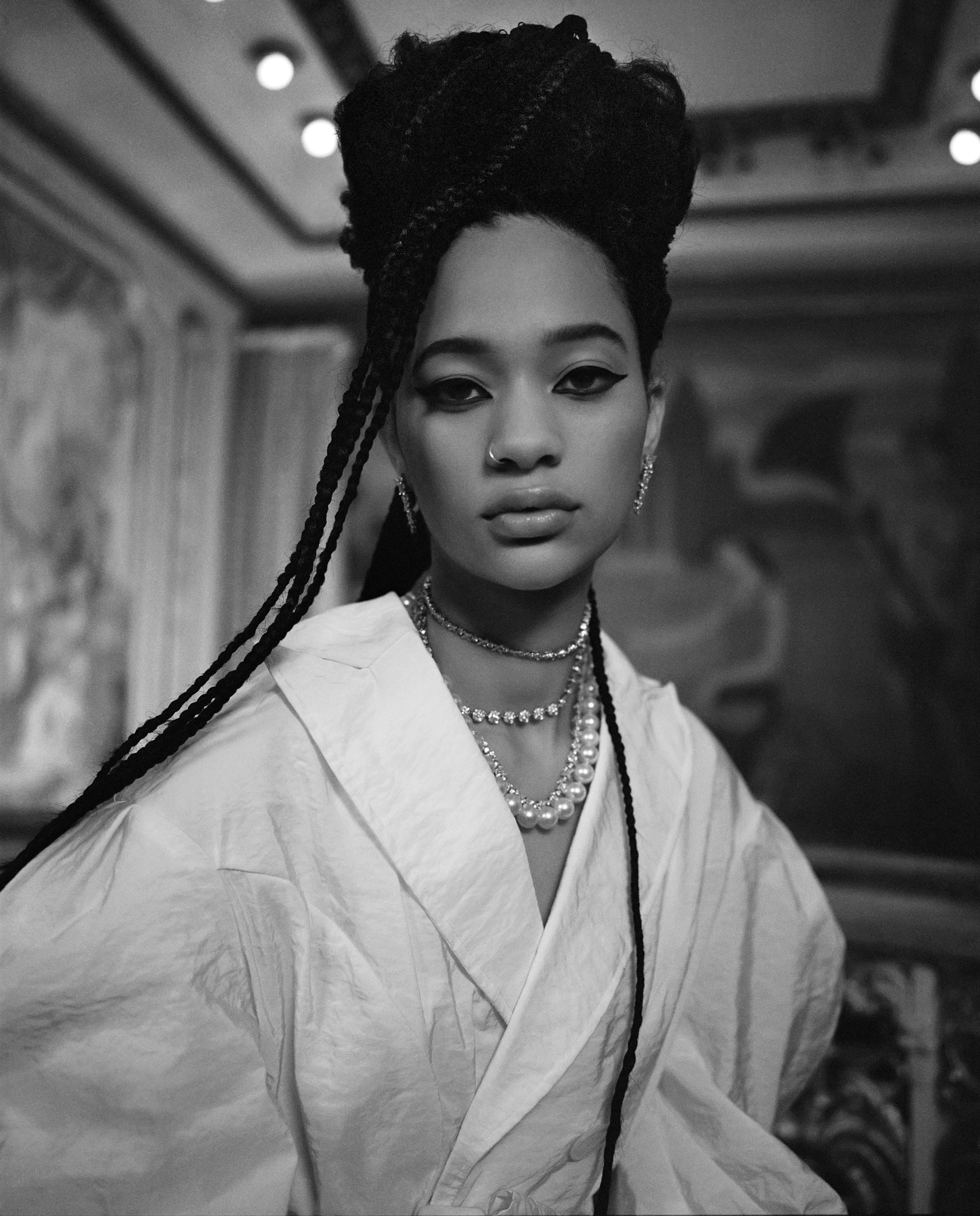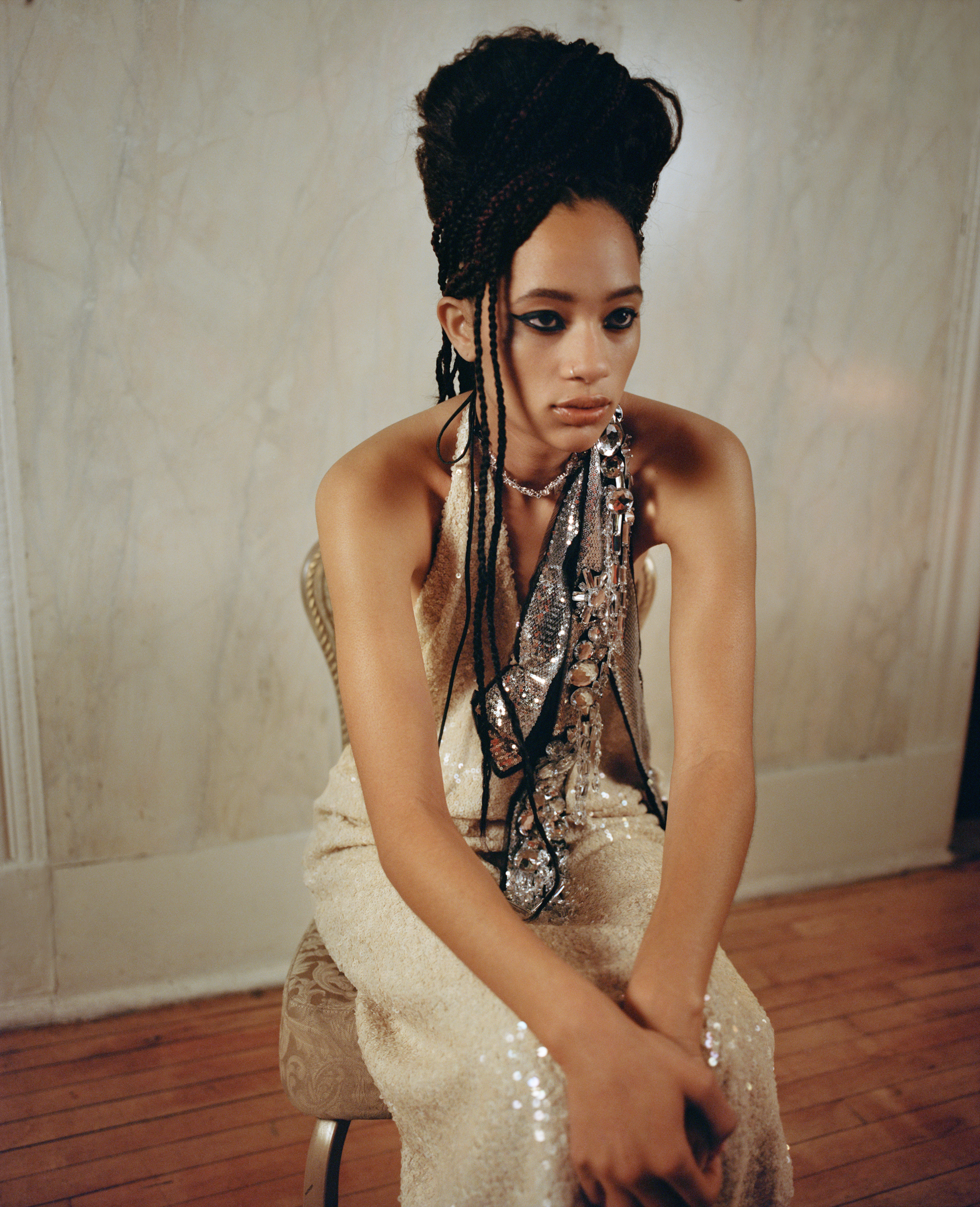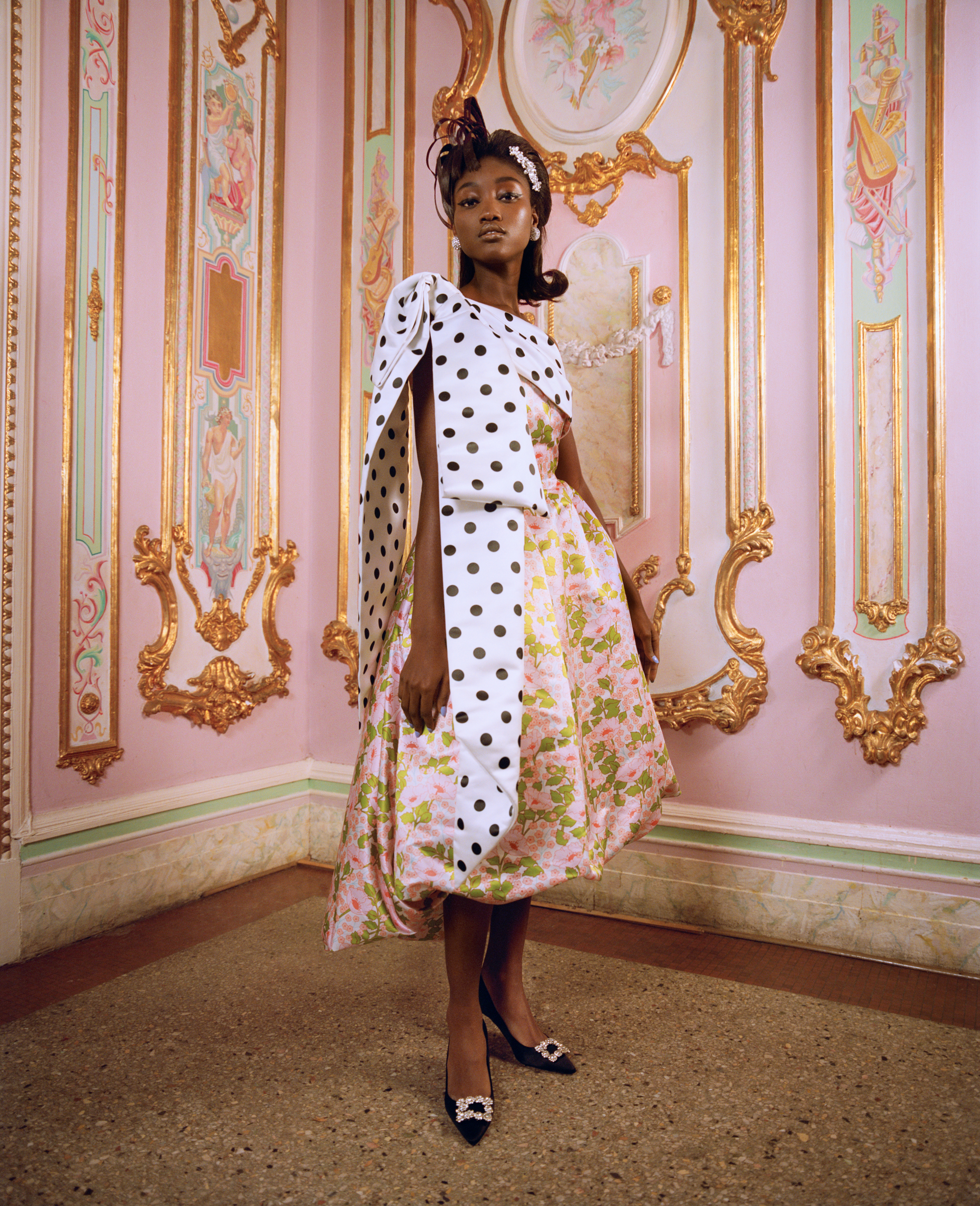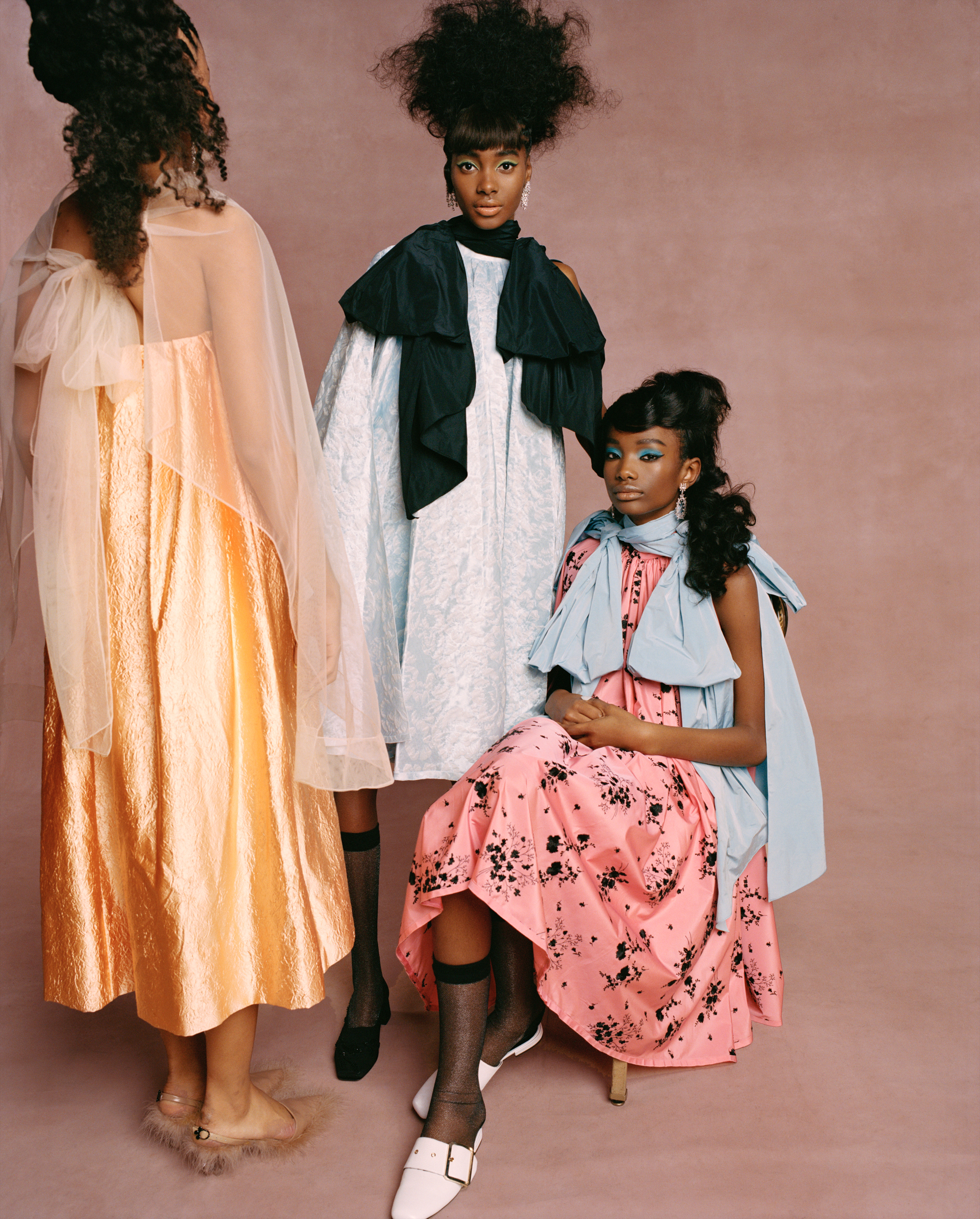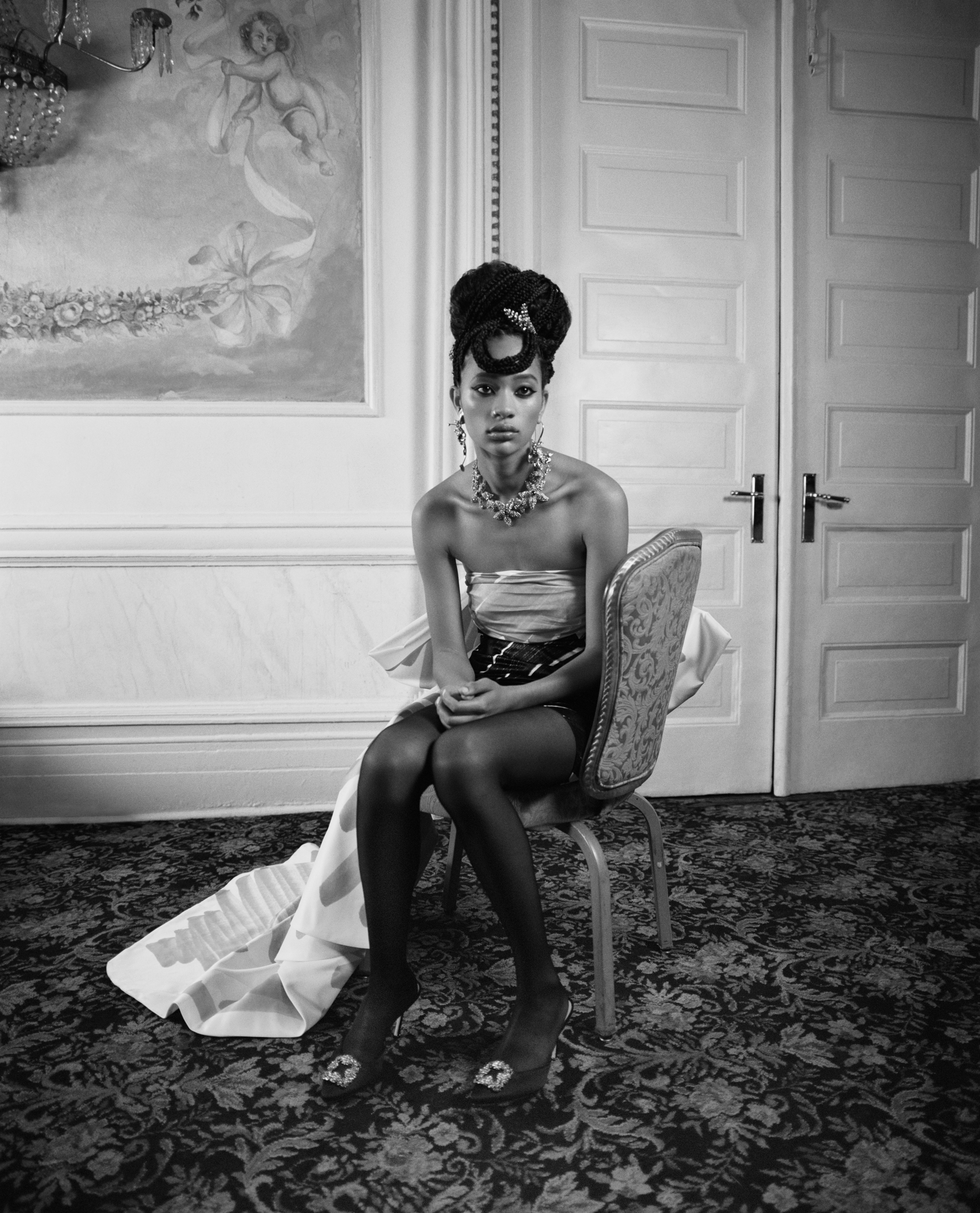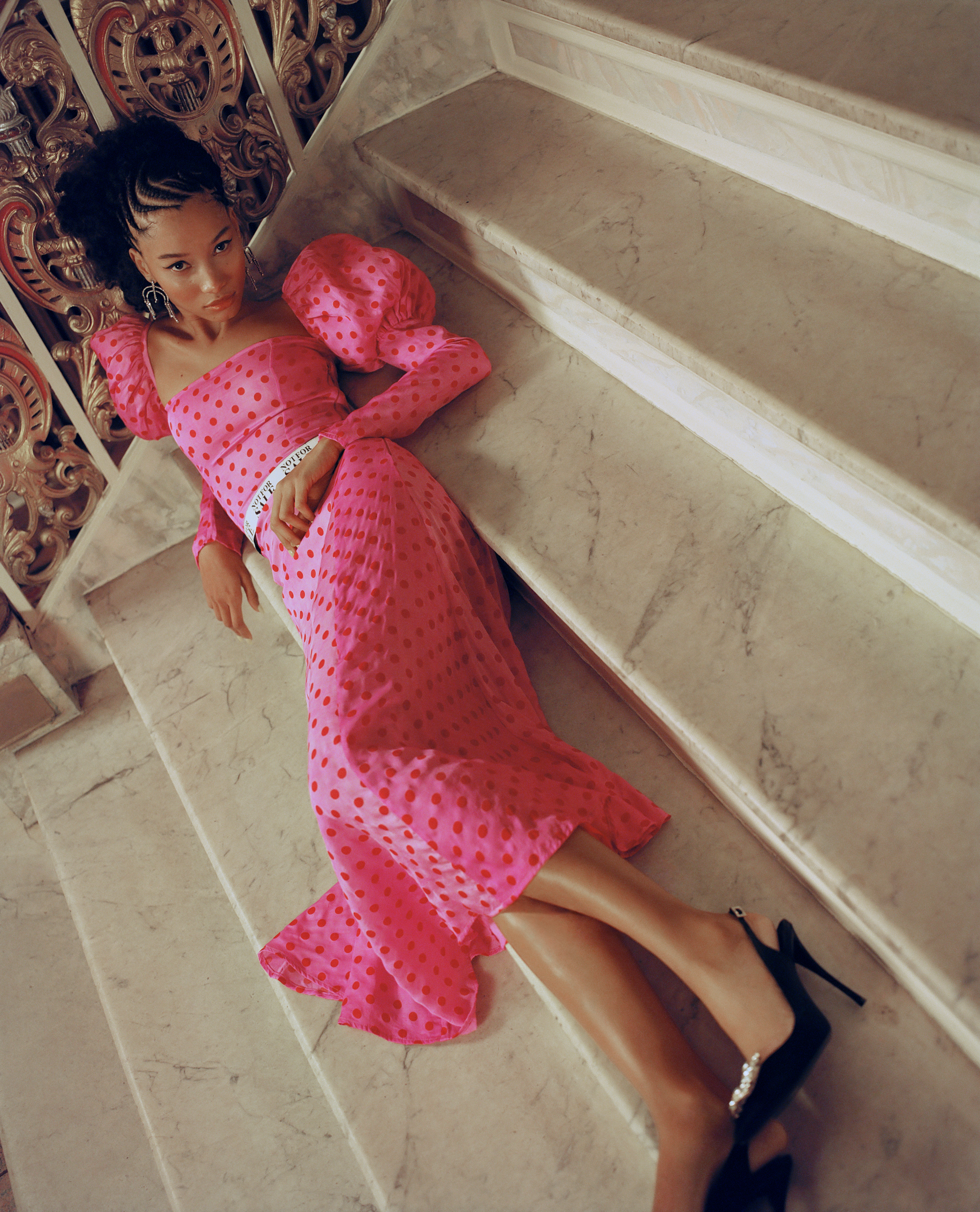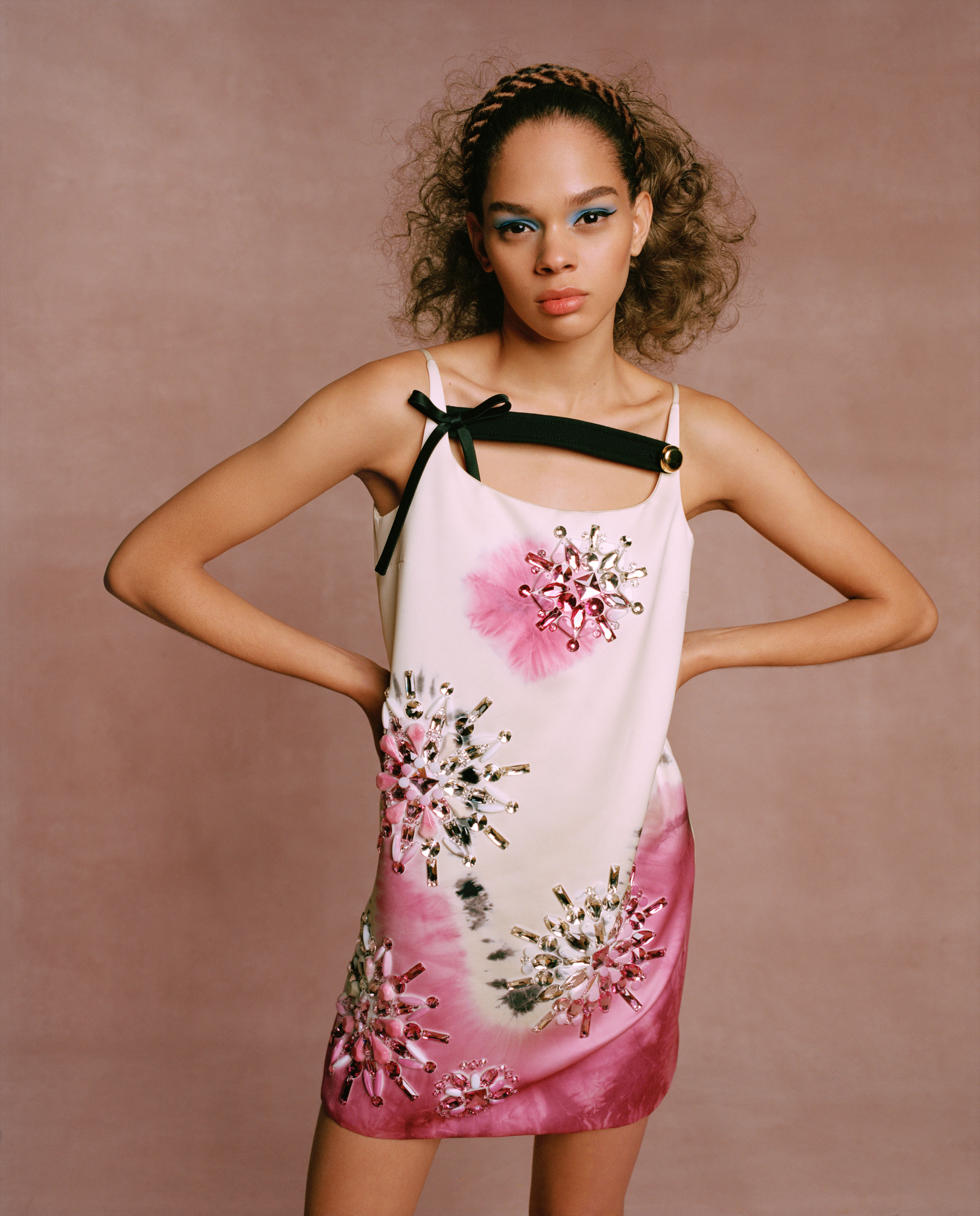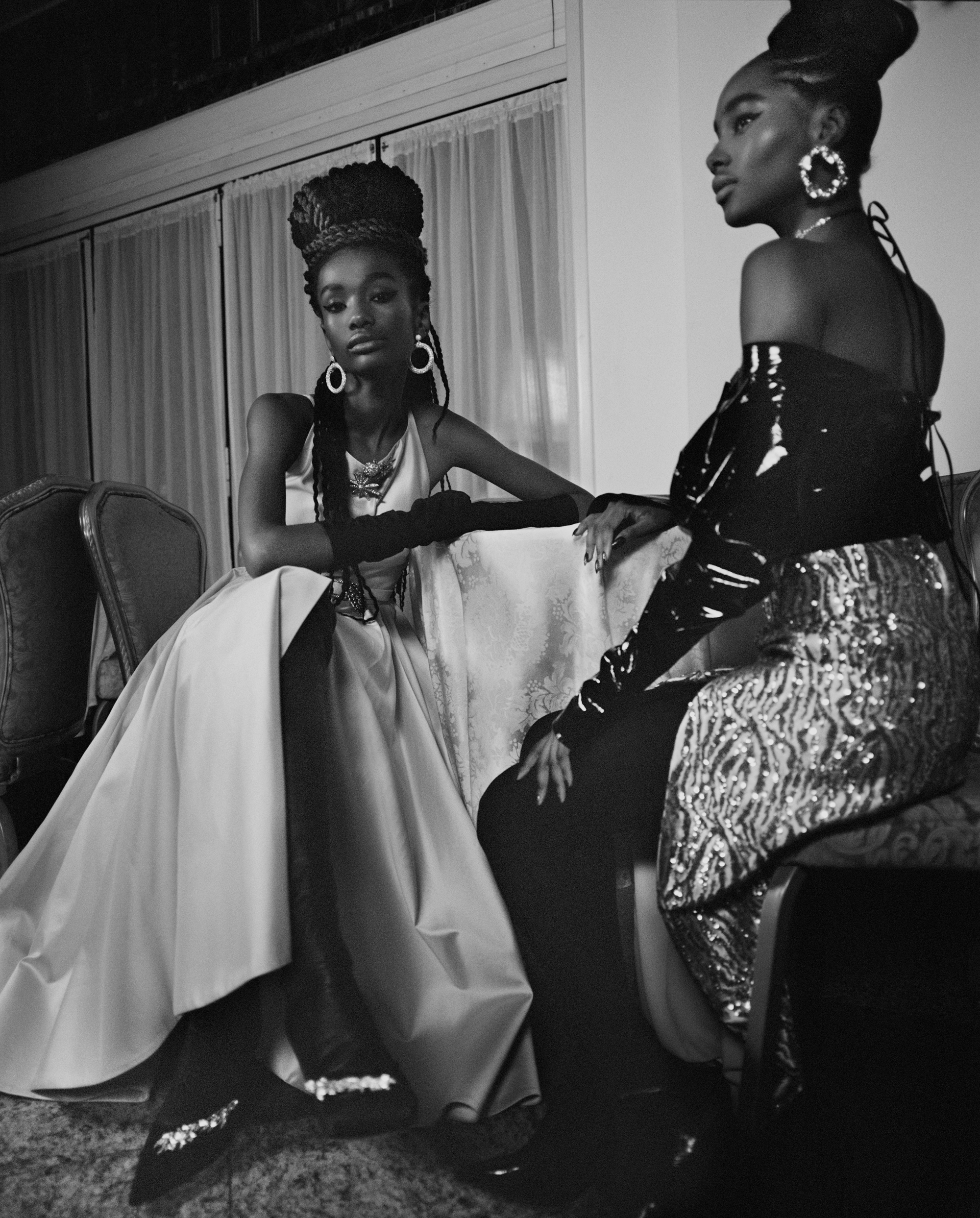 Credits: Hair Jawara at Bryant Artists, Makeup Grace Ahn at Julian Watson Agency, Models Imari Karanja at IMG, Lineisy Montero at Next Models, Hiandra Martinez at Next Models, Tami Williams at The Society Management, Eniola Abioro at Next Models, and Selena Forrest at Next Models, Manicurist Honey at Exposure NY, Photographer's assistants Matt Borkowski and Teddy Nelson, Video assistant Ousman Diallo, Fashion assistants Taylor Angino and Jared Ellner, Hair assistants Kashima Parris, Shamicka, Tiara Nicole Keith, and Robert Prince, Makeup assistants Sena Murahashi and Ivelisse Rosado, Manicurist assistant Kristy Williams, Production Libi Molnar and Alice Franchi,On Set Production Izzy Cohan, Production Coordinator Courtney Berman, Production assistants Giovanni Montoya and Richard Nwaoko, Location Scout Nicole Van Straatum, Catering Red Hook Catering