Megxit, Brexit, and the Return(?) of Brad & Jen
A month of sincere and authentic break-ups and make-ups.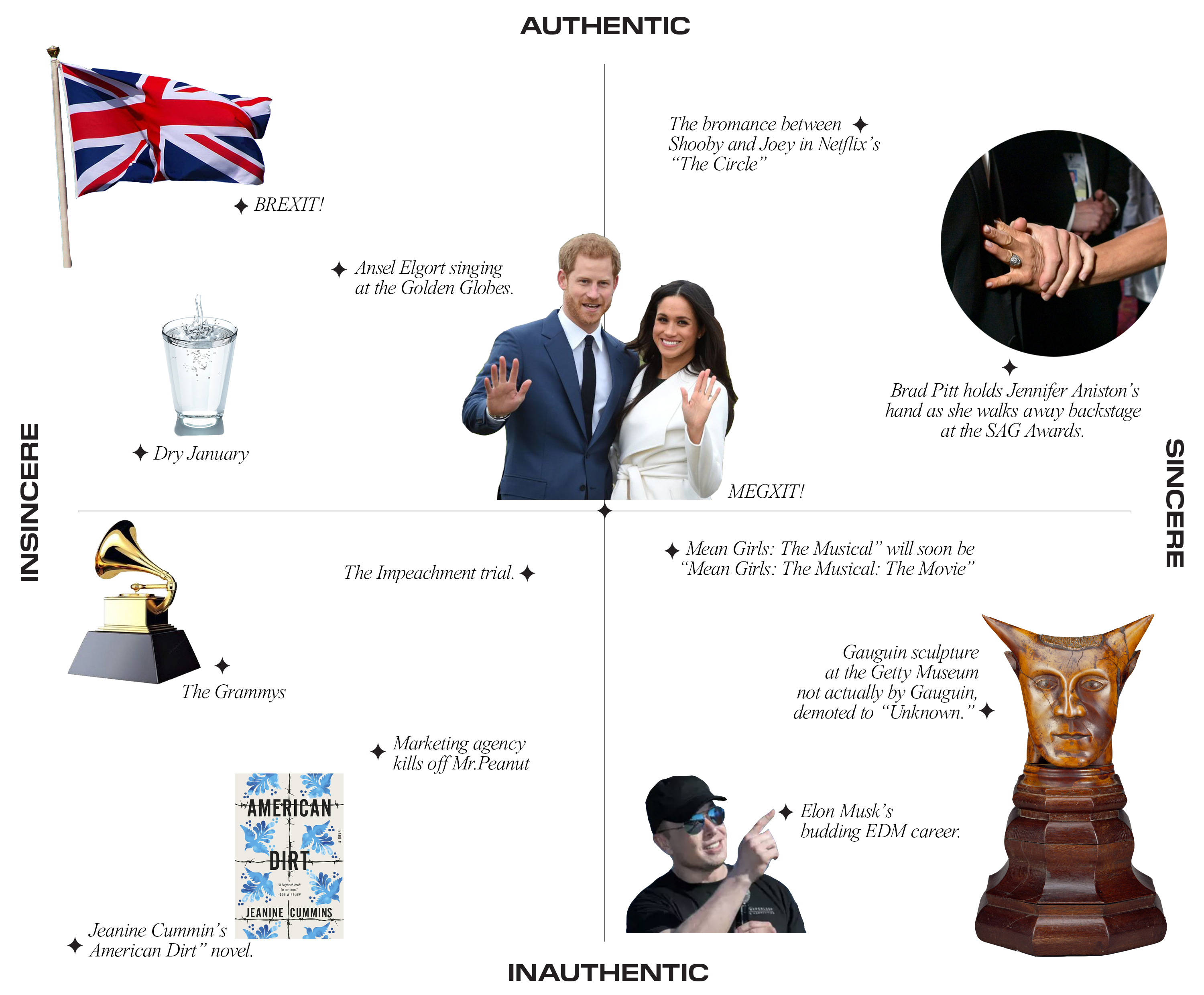 We inaugurated our Sincerity vs. Authenticity column in Issue 17, and we figured what the heck, let's keep it going!
The more unhinged the real world becomes, the more we find ourselves leaning into the sincere and authentic for survival—how else can you explain our collective obsession with Netflix's Cheer this month? At the end of the longest January known to man, here's how it all ended up shaking out. Aren't you glad Dry January is over?