Olivier Theyskens' Spring 2020 show in Paris.
Olivier Theyskens Wants to Go Back to the Essentials
GARAGE speaks to the Belgian designer about his decades-long career.
Olivier Theyskens' Spring 2020 show in Paris.
They called him "the dark prince." In the late '90s, Olivier Theyskens broke onto the scene almost fully formed, like magic. He was 21 when he showed his first collection in Paris. He had made everything at home after dropping out of his third year at Belgium's famed La Cambre school. The clothes were goth and a little industrial, but where others might emphasize a certain sterile hardness, he instead chose romanticism. There were clear plastic shell tops, unitards with the outline of a heart and veins, but also perfectly tailored jackets with dangerously sharp shoulders, gowns with leather bodices and dropped waists, but also pastoral toile de Jouys with roosters. Nothing was for sale but it didn't need to be. He would soon become Madonna's go-to designer for red carpet events and awards. He designed clothes for the Smashing Pumpkins (their bass player Melissa Auf der Maur also modeled in his early runway shows). In 2002, just four years after his debut collection, he was tasked with reviving Rochas, where he leaned into the romanticism that had buoyed his namesake collection. His vision at Rochas was feminine, but never saccharine, and a success, so it came as a shock when the house was suddenly shuttered four years into his tenure after being acquired by Procter & Gamble. That same year, he went to Nina Ricci, where he soon became the favorite of A-list actresses. In 2009 he left Nina Ricci and later emerged at Theory where he worked as creative director of the main brand as well as his own collection called Theyskens' Theory, which he ran until 2015. His career began on a high note and it seemingly never stopped.
After taking time off to travel through South America, he returned with his namesake label in 2017. Theyskens met GARAGE a few days after his Fall 2020 runway show in Paris. The building that houses his studio —and where he stages his fashion show every season—dates back to 1918, but unlike many other buildings in Paris, this one still has the original decorations, beautiful, intricately painted ceilings and walls that were recently restored. Theyskens wears all black, and while we talk he sometimes fidgets with little safety pins. It had just been announced that he would take over Azzaro, with a debut show in July during the couture season (the couture shows have since been cancelled). He had just come back from the Azzaro studio—he's keeping separate teams—and although obviously busy, he was gracious and kind with his time and conversation.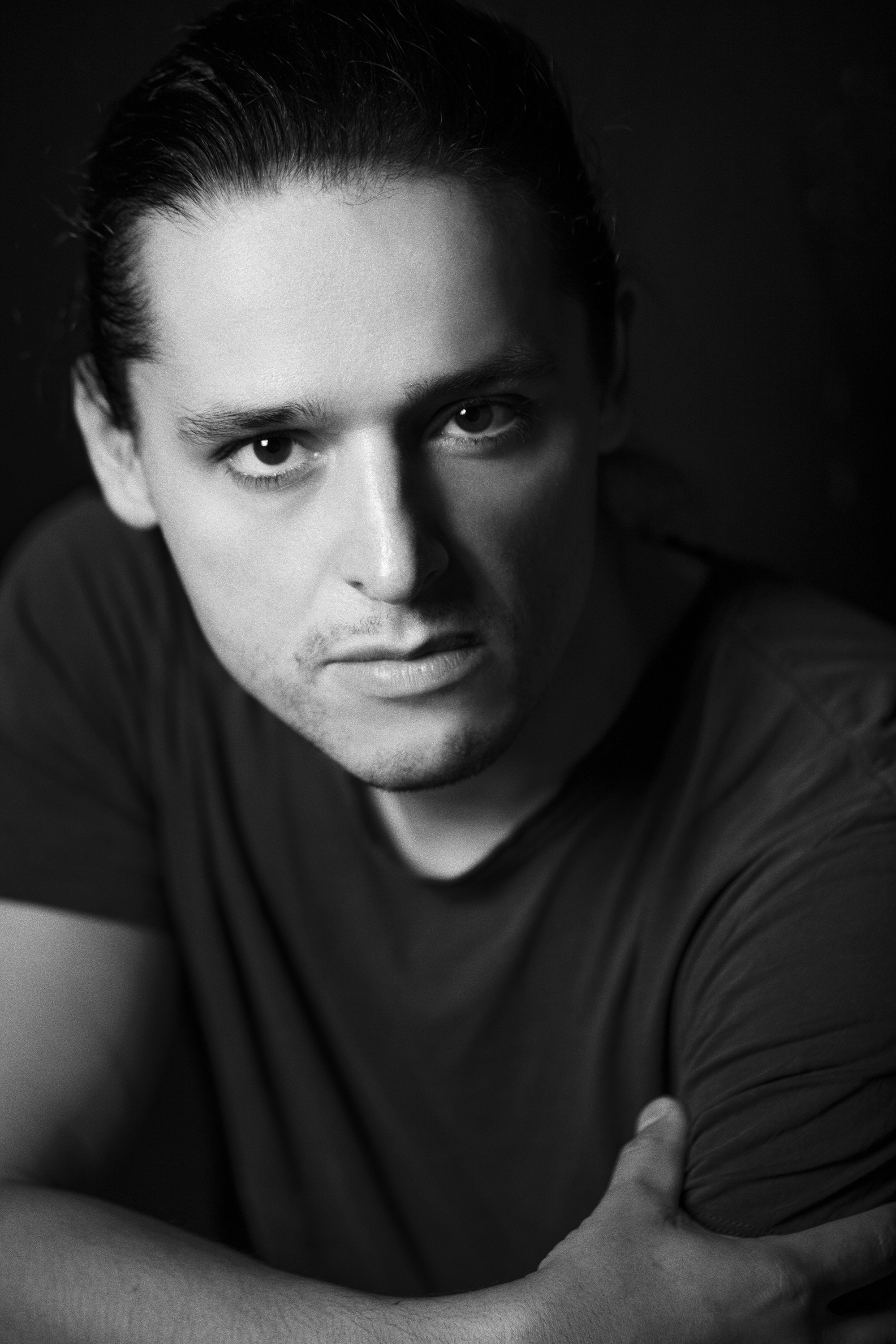 You've mentioned that you wanted to go back to basics with your Fall collection, did you feel like you needed to re-center your own essence before you started to work on Azzaro?
The collection starts really early, so it was more my intuition that pushed me there. Obviously after, when I was far in the process of considering to take on Azzaro, it felt like a coincidence. It's bizarre because a lot of times, when you start a collection, you want to do a collection that's going to be the ground for the one that follows after, and I was feeling that I wanted to kind of "reboot" my product. But it was more reaction to what I did just before when the collection got a bit larger, I was feeling like it's too many things, it's not exactly where I think I have to position [the brand].
I feel like usually there's sort of a very clear line between "I make beautiful luxury clothes," and "I make everyday workwear," whereas you have a very practical point of view on it, seeing these different experiences as just ways to learn more about the industry.
It's because I pride on good manufacturing. Basically I can knock on wood because I'm working with the best manufacturers, all experts in their field for every category of clothes. I have one particular factory who is going to do it and it's really fantastic, and I appreciate the quality you get can get from an industry, like fashion factories when they're really, really at the top of their capacity in term of quality. You receive something that is impossible to do by yourself with a sewing machine. You can just try, but you won't get it. At the same time, clothes can very easily evolve in their refinement and become kind of more couture-like eventually. I think that to work in design is also to sometimes look for simplicity.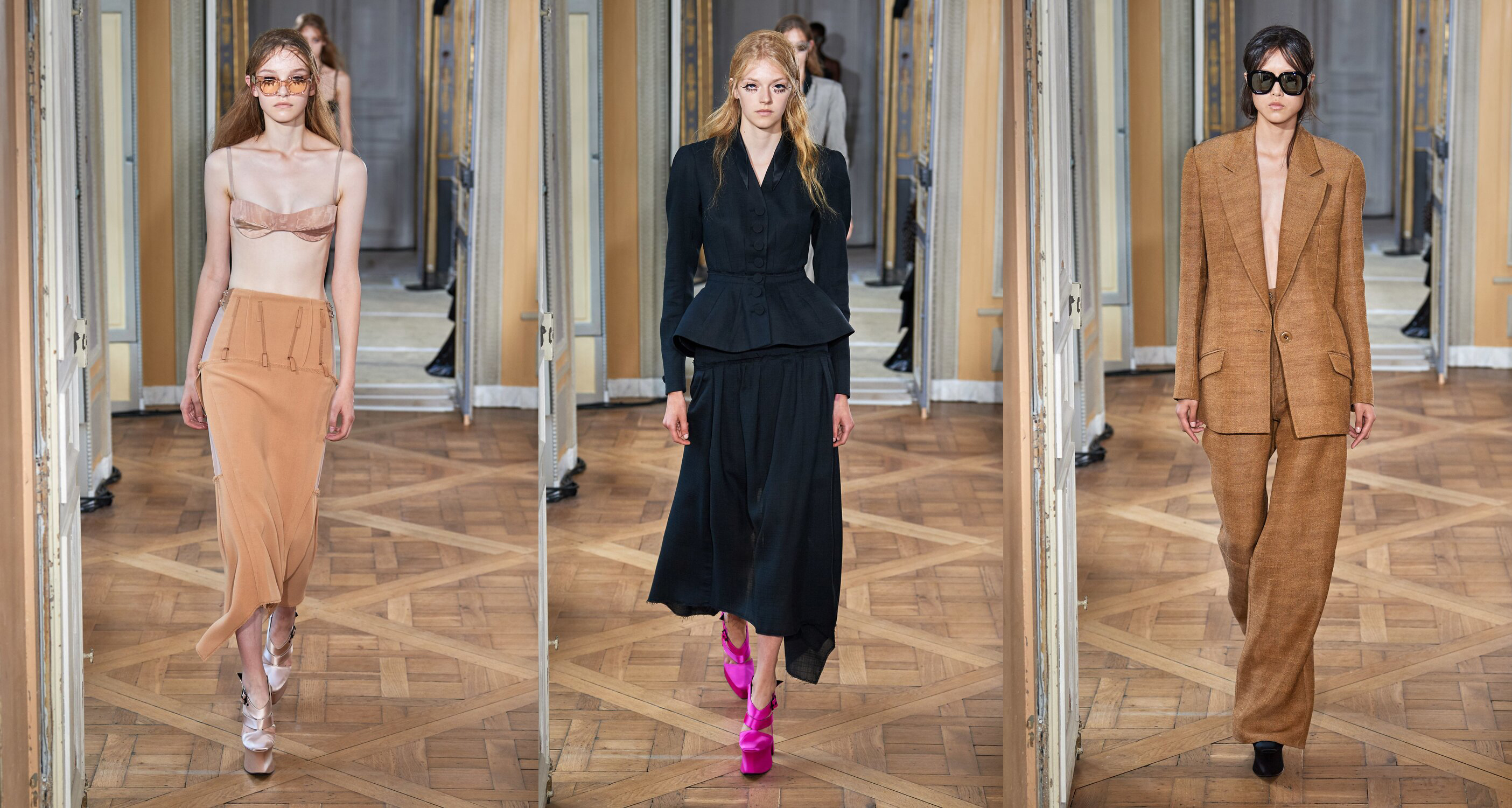 It seems you've always been a very hands-on person—a sort of similar "let's do it" energy to when you dropped out of school and just did your own thing with materials that you had lying around.
It's probably more my character because I learned a lot by making things. I learned about pattern-making mostly by myself, and I love to be able to know that part because I think it serves me well in the end. When I sketch or when I explain something, I know what I'm talking about, I know how it's done pattern-wise, I can eventually sketch a small version of it. It's no problem.
It's very useful for me to know about the technique. Still, I have been able to work with people that are so talented in the field of pattern-making that they see your drawing and will make it even better that if you had made it yourself. So while it's about learning, it excites me more to work with highly talented people in their field because what you imagine gets improved with what they can bring to you. So I like to learn. But I also like to give my knowledge to my team so that we're able to proceed things and make the best of it.
The first 10 years of your career were sort of what other designers can accomplish in a lifetime. You had sort of a very fast growth period. Do you look back ever on that time now?
Two years ago I worked on an exhibition which was called "She Walks in Beauty." So we had to go through a chronological look at my career. It makes me think that because the world changes a lot, it's like different lives. I kept everything. I have all the sketches, the drawings. Everything is archived. It's personal. I remember when I was drawing. I remember my time there. But it's still like another life. It's the same way as how you think of yourself when you were with a previous lover. You were a bit different, you were probably even behaving slightly differently. Your interests back then were slightly different, and I see my life like that.
What were you like as a child?
I'm the third from a family of four. [I have a] little brother who's a year younger than me, we were like twin brothers almost, always playing together and we were also playing a lot with my old brother and sister. I was fantasizing to be an only child because I was always looking to be loved more than them.
I have to say I've been very lucky to have a very nice childhood. My parents were really very tolerant with us with a strict disciplined education, but very free in term of expression and play. I have a lot of good memories. I was a very melancholy child. I was easily crying all the time. I was a little bit like a drama queen. I played a lot fancy dressing, so much fancy dressing. That was my thing. And I think I manipulated fabrics and clothes so much as a child, and it forged in me a knowledge of how fabrics behave, how to handle them, how things are constructed almost. I was obsessed. I wanted to sew, and I was drawing a lot, sketching a lot. I have thousands of sketches at my parent's.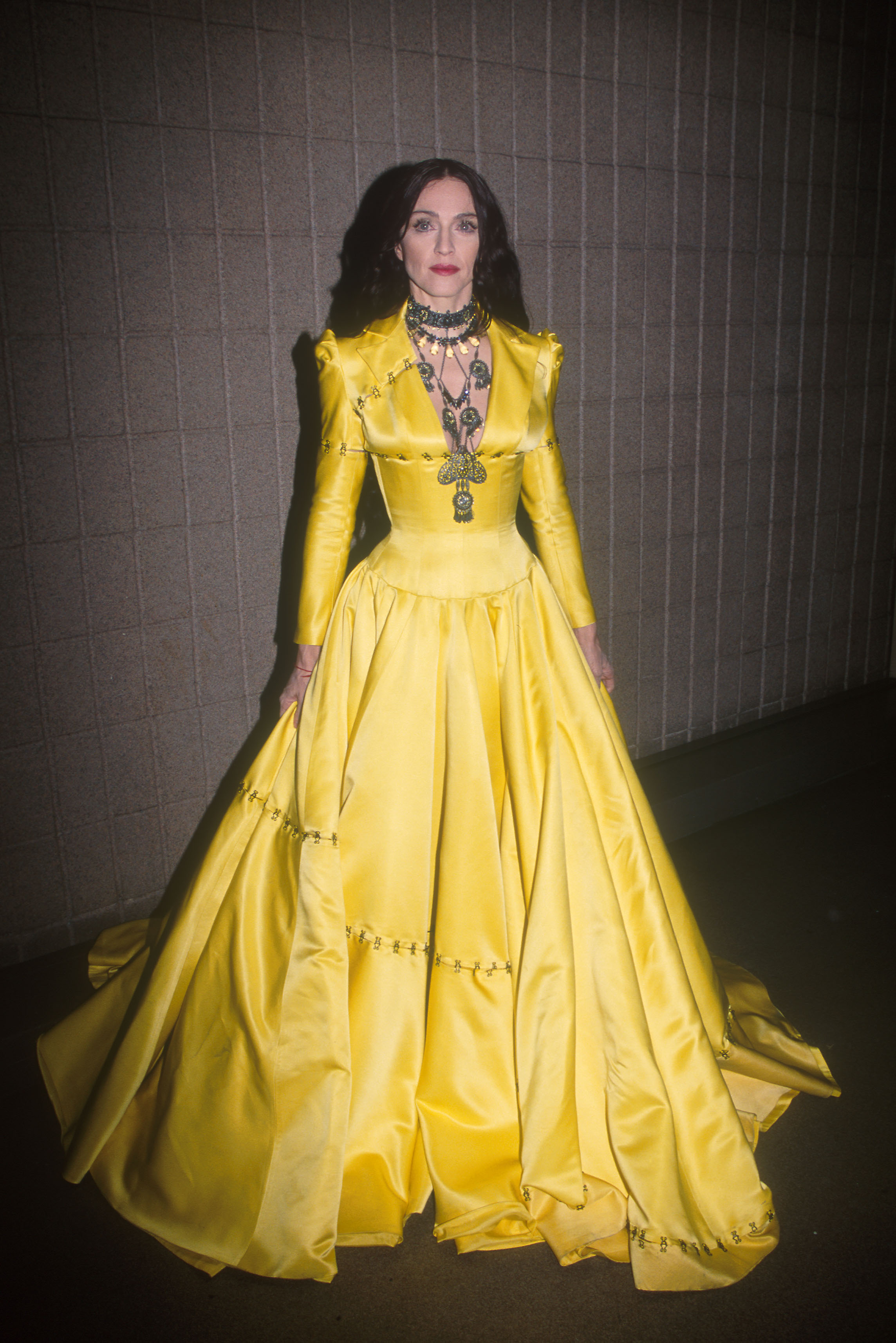 So there was never a question of you being anything other than a designer?
Well, there was a moment in the '80s, where fashion drawing was kind of trendy. It was something that you could see on TV and advertising, so it influenced me and I sketched a lot of fashion designs for the sake of doing a cool sketch. I really loved to sketch and somebody told me one day, "You could be a couturier," And then I started saying at school, "I'm going to be a couturier."
When I was a teenager, I thought I would be an architect. As a matter of fact, I wanted to register for my studies in an architectural school, which was La Cambre. The only problem is that the architecture school was in a different location than the art school. As a very stupid naïve 17 year-old guy, I wanted to go register for architecture in the artistic school building. And then I saw "Stylisme" within the other sections where you had sculpture, painting, design, and photography. I was told that the exam for entrance was within the week. I said, "Okay, I'm going to try."
So I [ended up not] registering for architecture school because I passed this exam. I wasn't thinking I was going to be a designer, but the minute I stepped in the school for fashion school, it was clear for me. Plus I was so happy to see other gays because I hadn't never really been in touch with gays, or kids that were saying, "I'm gay." I was so happy. So my two years at La Cambre, I loved these years. I had a good time. And at the beginning of the third year, I felt like "I'm going to leave. I'm going to continue on my own."
What was the vibe at the school there? What was everybody into?
It was a good moment because I remember very quickly on I was, "I went the wrong school. I have to go to The Royal Academy." I even remember having a little bit of crying crisis at my parents because we're not able to pay for a loft, for a place for me to stay in Brussels. We had not the money for that. And I was like, "I'm wasting my time, and this school is not good as the The Royal Academy."
We're talking about the mid '90s, and actually the year that graduated before I entered was very strong year. And very quickly when I was there, we started having a mediatization of the students that graduated from the previous year. It was a very strong year.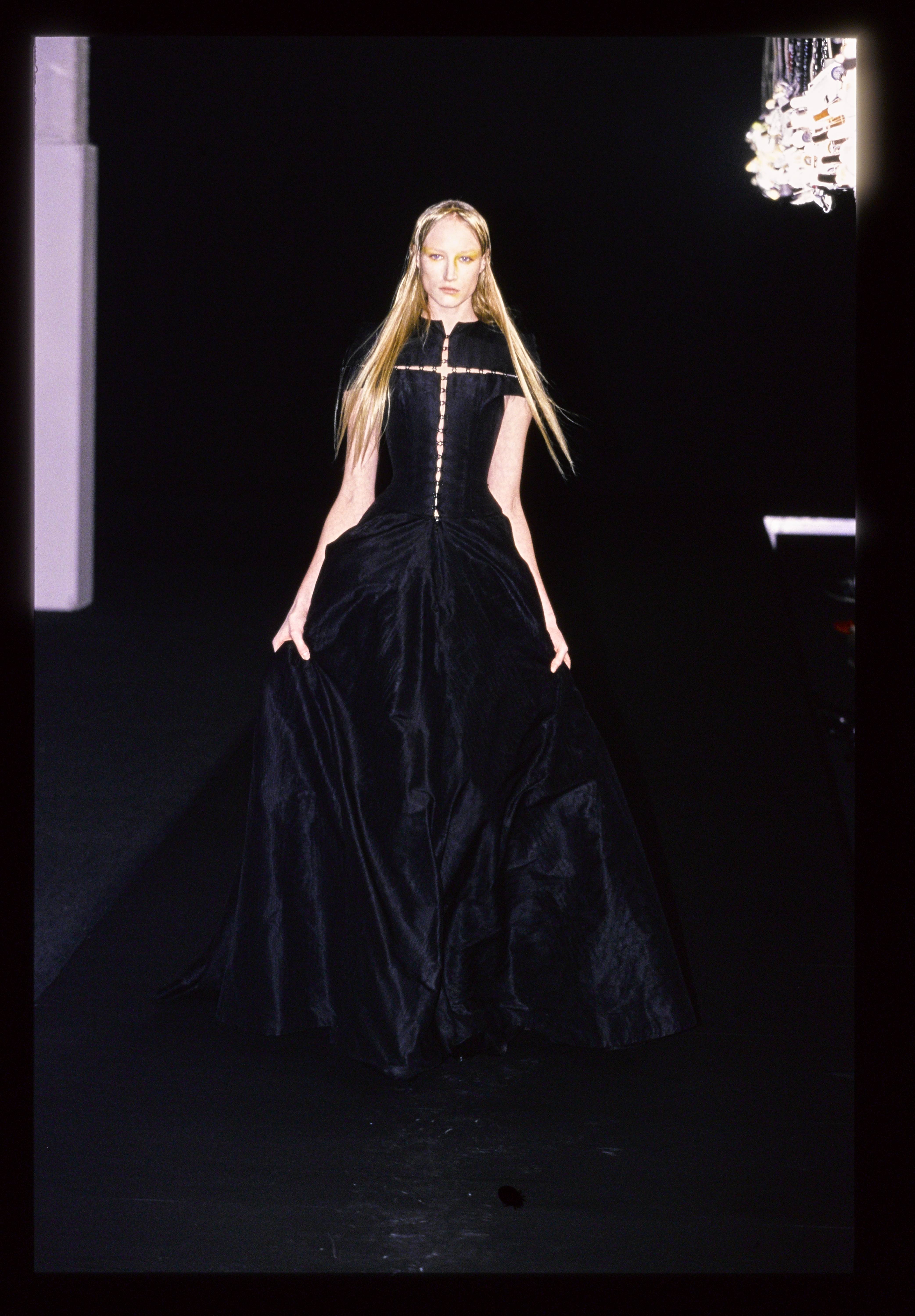 Was that scary to you or did you feel healthy? Something competition, something to aspire to, something to push you?
I was a bit surprised because for me it was clear that if I was in that school, it was to become an international designer. That was the reason I was there was to become that. The other students were not necessarily seeing things this way. I was definitely talkative about my ambitions, but I was thinking that it would take 15 years before I did a show. At that time you went to school, then you start interning after, then you find a job, and maybe years after years you would eventually one day be able to put your collection together and do a show. You'd be lucky if it took you 10 years.
I feel like that's the kind of thing where you don't think about it while it's happening to you. But then afterwards you look back and you're like, "That was crazy."
I tried to do internships. I wanted to do an internship at Jean Paul Gaultier, so I went to Paris with all my sketches and everything, and then they said, "Leave all your sketches at the entrance, at the concierge." I was like, "I cannot. These are full of ideas." Even with all the respect I had for Jean Paul Gaultier, I thought what "If he doesn't take me but he takes my ideas?" That's my education too! So I was like, "I cannot. Okay, bye-bye. Chau."
Then I just ran away, and I came back home thinking, "Shit. I'm never going to do an internship." So I kept sewing at home things and little by little it became what it became. It became a collection.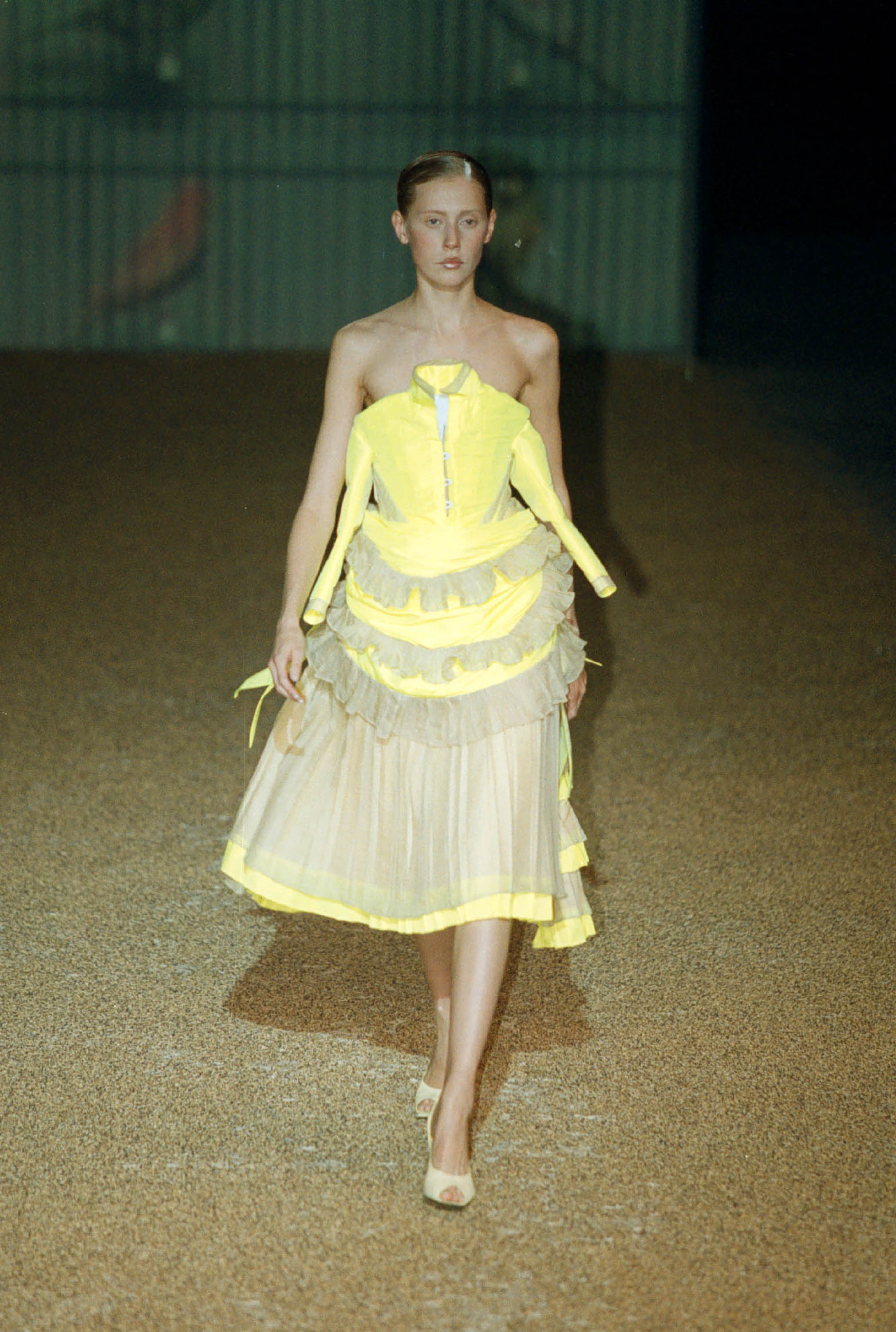 You've been in the industry for so long. What do you think is the thing that has changed the most?
So much. It's very complicated because we're very far from the moment where someone would just walk by these clothes, kind of touch them and appreciate the fabric and just try them on. I was in a store with a friend the other day, trying on clothes and getting dressed in the fitting room, I had a feeling that I had traveled to the past. I felt like I was 40 years in the past, to be in this outside environment, getting undressed and trying things on. I had a feeling I was back when I was a child.
So I understand that the methodology for picking clothes has changed. But we're talking about the way people buy, or their relationship with the clothes, or their relationship with design. We've always thought about things that changed in the industry, but this is outside of the industry almost. It's the people. So that for me is important because it's not just about, "You change your style, you change the length of skirts." It's deeper than that.
What makes you the happiest now?
I think I'm kind of a happy person because I'm growing older. I'm very happy with my life. I am very happy when I can spend some time with nature.
A few weeks after we spoke, the world changed of course, GARAGE asked for his thoughts on the current state of the world.
"I honestly believe what happens is an important learning for us all. The situation is dramatic in its figures and impacts. It reveals a lot about our errors and our misperceptions but also, it reveals how much it is important and beautiful to take care and protect each other. But our emotions—good or bad—are what often triggers creativity.
To maneuver through such a time, creativity has to be adaptive and positively constructive. We have to adjust to how things evolve."