Enter Balenciaga's Chaos Zone
Demna Gvasalia's latest collection for Balenciaga is terrifying, urgent, and subversively glamorous.
The majority of the collections this season have played with fantasy, and have existed in states of dreaming—and rightfully so! Escapism in crisis is a powerful tool. It is not superfluous for art to be a much needed respite from the chaos and terror that is so prevalent in this world. It reminds us who we are, and what we could be. A better future could be possible—imagine if we could wear dresses out at night and be beautiful again? seems to be the prevailing ethos of the past six months of fashion. Demna Gvasalia's latest for Balenciaga, on the other hand, feeds directly into the chaos. It does not look towards the future or the past; it reminds us that we are living in hell. Right now. It's brilliant.
He's been gearing up for this moment for the past few seasons. Gvasalia's work favors body horror and disorienting proportions. His preferred models look like street urchins: punks, freaks that exist on the outer edges of society. His work is explicitly alien and dysphoric. You're supposed to feel uneasy looking at these clothes. You are supposed to be reminded of unfriendly bouncers at nightclubs, people on subways at four in the morning half in delirium and half in depression, like you've descended into a K-hole you just can't escape.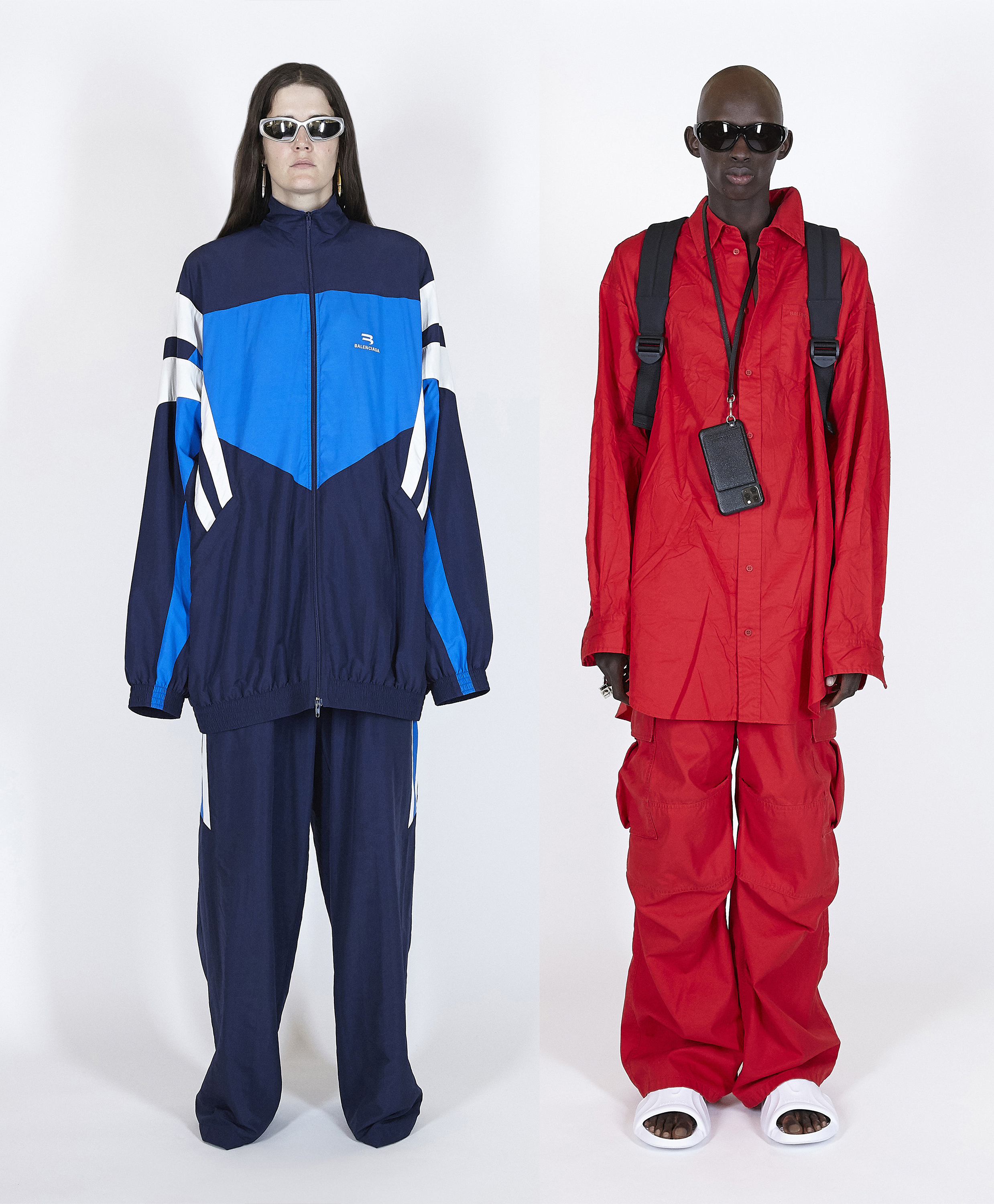 In what is arguably one of the best videos of the season, Gvasalia conveys this mood perfectly. Models walk through empty streets of Paris as a darkwave cover by BFRND of Corey Hart's "Sunglasses at Night" plays. They lip sync as they walk past the water and into an underpass as an invasively bright spotlight casts shadows behind them. The clothing is feral, gothic, and paradoxically quite glamorous. There are models in windbreaker pants wearing iPhone necklaces and track suits. One completely bald model wears a long black dress that makes them look like the grim reaper. There's a few dresses that look chic, but in a deeply deranged way. Like the model wearing a deconstructed dress made of multiple fabrics in shades of bruised blues and purples. She wears a huge pair of sunglasses, and a necklace that is simply a buckle with a little charm on it. On her feet, fluffy red slippers with the label's now-trademark political-slogan-vibe BALENCIAGA logo.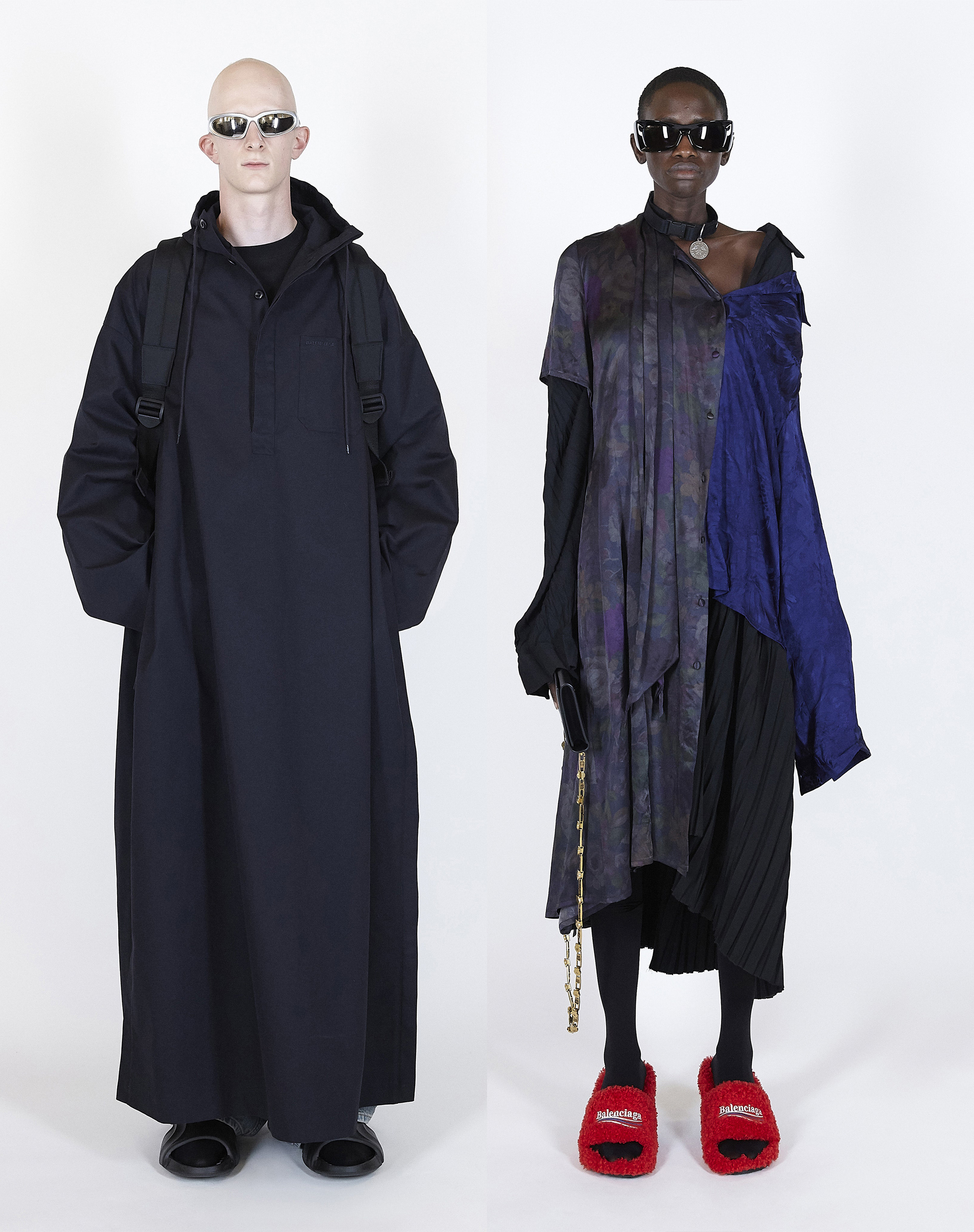 The collection is entirely sustainable and basically genderless. It is hyper-relevant and urgent and yet the fashion itself is not lost in the exploration of current issues—something easier said than done. And yet underneath it all the discomfort, there is something also oddly erotic. What else could we want from our clothes?