1000 Museum. Courtesy of 1000 Museum / Zaha Hadid Architects
Zaha Hadid's Sinewy New Tower Transforms the Miami Skyline
Zaha Hadid Architects' luxurious residential block One Thousand Museum is a spectacular new addition to Miami's skyline.
1000 Museum. Courtesy of 1000 Museum / Zaha Hadid Architects
Visitors to this year's Art Basel Miami Beach will bear witness to a strange and sinewy new addition to the Magic City's skyline as they head for the beach: the late Zaha Hadid's 62-story One Thousand Museum, an ultra-luxurious, ultra-modern residential building that's nearing its top out, and which will be ready for move-in sometime next year (ready, that is, if you have upwards of $5.5 million to spend on one of its 83 units; the costliest are $20 million-plus). It's safe to say that, aesthetically, One Thousand Museum is unlike any other condo building on the market. NYC has its fair share of starchitect projects, including Jean Nouvel's MoMA Tower and Rafael Viñoly's 432 Park. And there's actually a new Hadid building in Manhattan, too. But none look quite like this one.

At the structure's base, curvilinear concrete tendons—which echo the pressurized arcs of Baku, Azerbaijan's Heydar Aliyev Center (another Hadid project)—buttress an exoskeletal, vine-like wrap that climbs all the way to the roof (which will reportedly sport a helipad). It's a large building—which means those 83 apartments are also expansive, with the biggest punching in at 16,220 square feet. (The average size of an American home is around 2,600 square feet.) Amenities and fixtures, as one would expect, will all be top-of-the-line (Lualdi doors, Poliform kitchens). And, beyond its instant-landmark appeal and hyper-contemporary livability, it's a loving send-off to Hadid, who passed away in Miami in 2016. She was able to see the building's beginnings—it was one of her final projects.

GARAGE spoke to Chris Lepine, lead architect for Zaha Hadid Architects, about the challenges of the endeavor, the importance of transformation, and his memories of Hadid herself.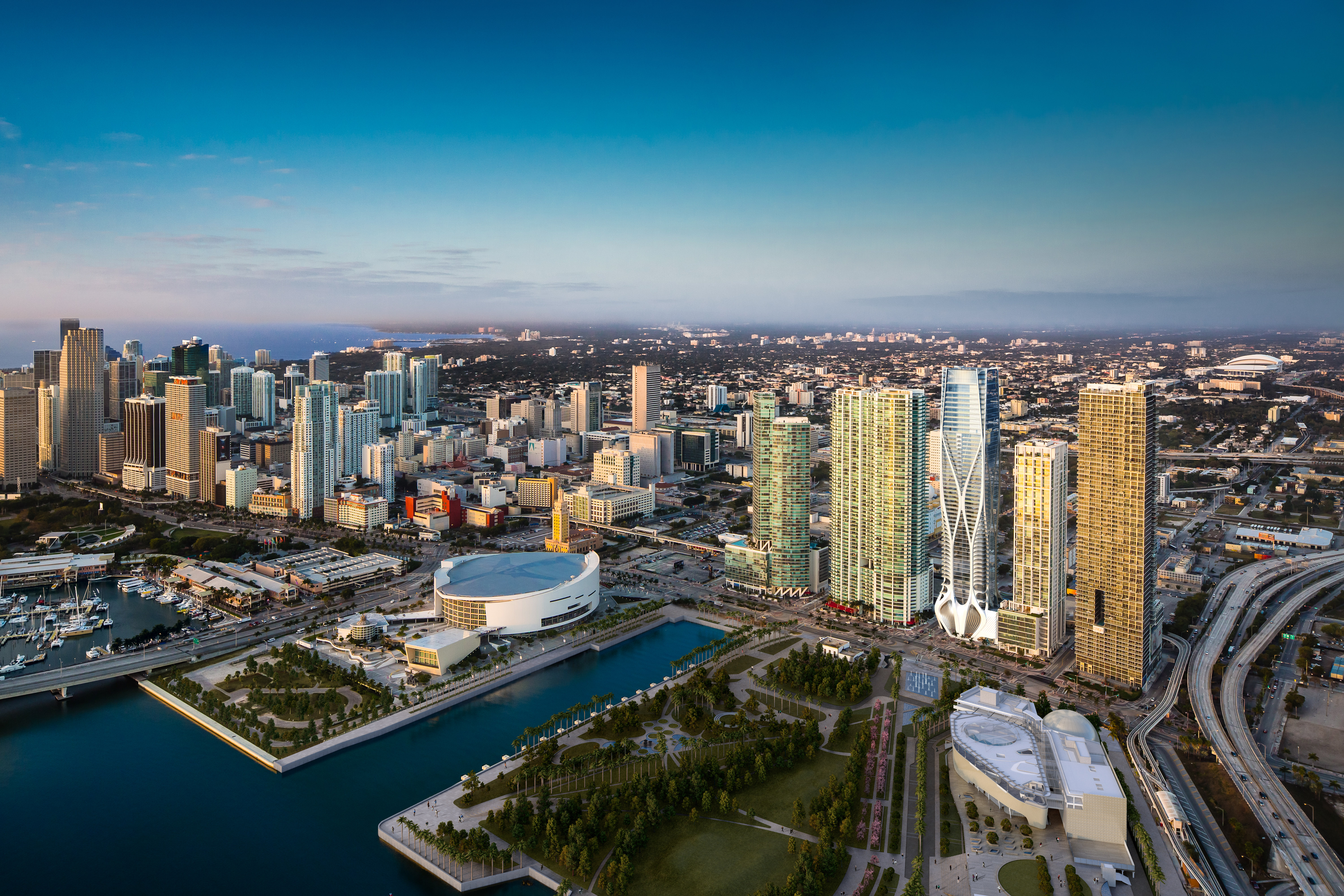 GARAGE: What has been the biggest challenge with One Thousand Museum? And how is it different from other Zaha buildings?
Chris Lepine: The exoskeleton is the identifying feature, and it is also the project's biggest challenge. Structural logic and architectural expression are fused in this ambitious design, which implements a novel construction technique. After exploring different options, we found an innovative solution that achieves the geometric precision, as well as the finish quality, that the design requires (the casings are all pre-made in Dubai—they're a mixture of concrete and resin). We refer to the technique as "permanent formwork." Once the concrete is poured, the casings remain in place permanently. This solution relies on a close collaboration between the architect, the structural engineer, and the fabricator.
Every project is unique at Zaha Hadid Architects, and One Thousand Museum is no exception. Its prominent location in Zaha's adopted home of Miami, however, makes this project particularly special.
As someone deeply familiar with the late architect and her work, what would you say are 1000 Museum's most iconic and signature Hadid elements?
Zaha was always interested in the architectural potential of a building's structure. Here, the signature element is an integrated, fluid, and seamless expression of that structure.
What has been the most noteworthy feedback you've received? We have heard all kinds of comparisons, aesthetically—that it looks like a space ship, a tree, and our favorite, "something from Stranger Things."
That it has transformative qualities across the board—it transforms the skyline, how towers are perceived, and how such towers are even built. It is a very different-looking tower, yet it is structurally efficient and perfectly suited to fulfill its requirements. It does not look like the typical condominium tower, yet look closely—all the recognizable elements (like deep balconies, amenity and pool decks, parking, and vertical structure) are there. They are, however, configured and expressed in an unexpected way—to create one synthesized design. I enjoy the fact that it bears comparisons to so many other things, but not to a typical residential tower.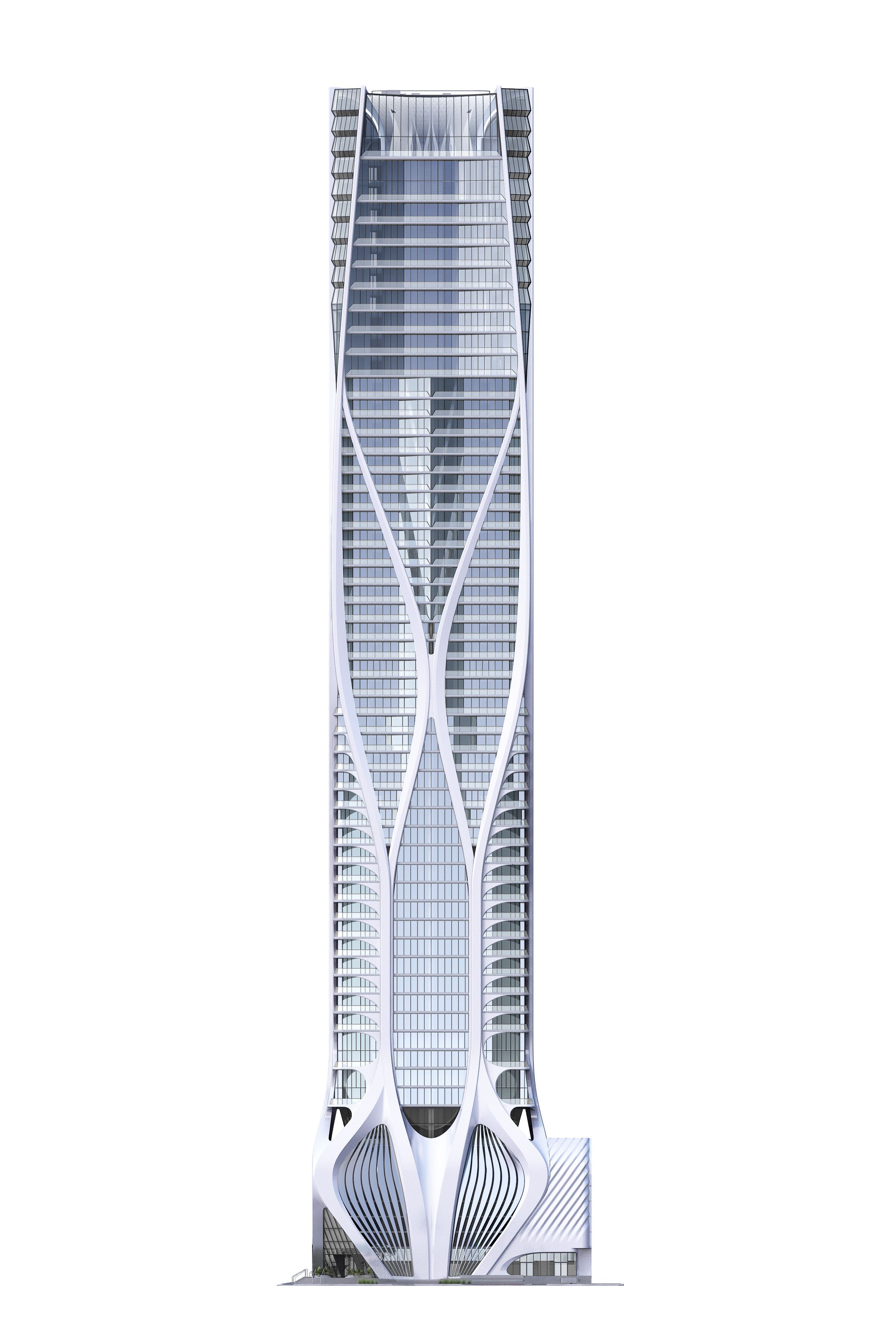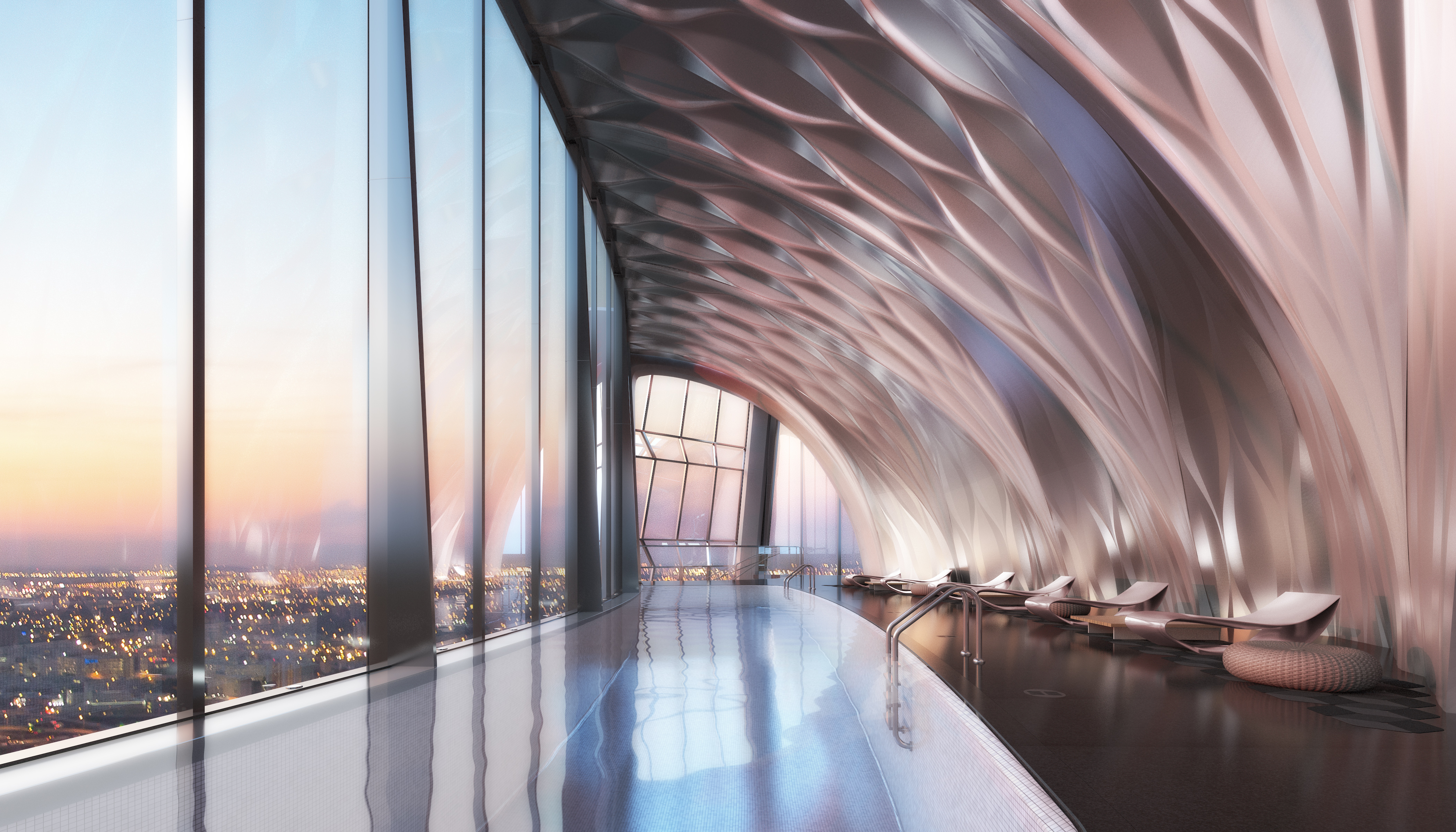 Do you remember Zaha saying anything in particular about this building? What was her starting point, her inspiration, her goal?
I remember her being very skeptical—expressing doubts that it would ever get built—especially as it was designed. There is always a risk that architectural projects will stop along the way. Zaha knew how difficult it was to get a project across the line, so she was thrilled to see it coming out of the ground. It is very fortunate that she was with us long enough to see that it was actually being realized. We were not yet past the podium levels, but you could still see the building taking shape. She was delighted and wrote the owner a letter to say how pleased she was to see the project underway.
And I know she was inspired by the setting—the bay and ocean frame a diverse and energetic city. 1000 Museum's dynamic structure allows for large, expansive units with incredible views—where city, architecture, and setting can be enjoyed in one sight.
What about Miami do you love? How does 1000 Museum complement downtown Miami's burgeoning Park West zone?
Just about everything. It's a great place to have a project. The energy and positive outlook of the people is enticing, and the mix of cultures with an interest in design—for example the Design District, Wynwood, Art Basel, and of course Museum Park—offers a fantastic experience.