Did Lil Uzi Vert's New Video Just Reference Yves Klein?
The video for 'That's A Rack' features nude women covered in blue paint.
Photo still via YouTube.
Musicians taking inspiration from art is nothing new—remember the Bey and Jay visit from Apeshit that helped the Louvre shatter attendance records, or Ariana Grande's potential 7 Rings shoutout to James Turrell?—but Lil Uzi Vert's new video "That's A Rack," which dropped today, feels like an unusually direct reference to the work of artist Yves Klein.

Directed by Nigerian-born British artist and video director Daps, the video opens with Uzi walking into an all-female, naked orchestra—as one does—and rapping behind even more nude women, their bodies painted blue in what feels like a very clear shoutout to Yves Klein's 1960 Anthropometry series.
Klein employed models as "living paintbrushes", covering them in International Klein Blue paint and directing them to "make imprints of their bodies on large sheets of paper." Uzi's models can be seen doing the very same thing, dragging one another through blue paint as Uzi raps, "My money sky-blue, but my new coupe is lime green."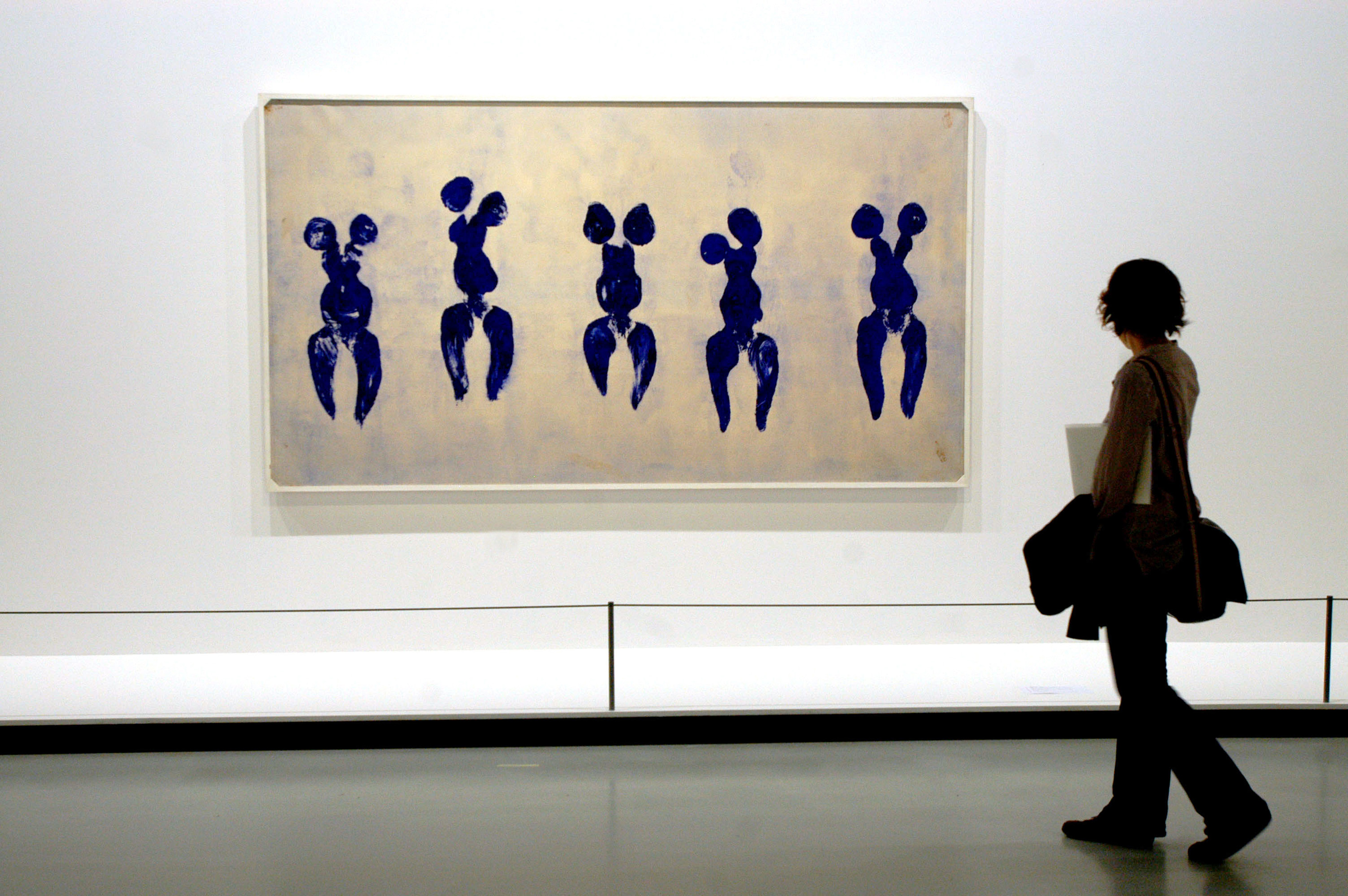 In 1961, after an unsuccessful New York opening at which Klein failed to sell a single painting, the artist wrote the Chelsea Hotel Manifesto, which read in part: "At present, I am particularly excited by "bad taste." I have the deep feeling that there exists in the very essence of bad taste a power capable of creating those things situated far beyond what is traditionally termed 'The Work of Art."'"
To be sure, using women as literal paintbrushes—or music video accessories—could be termed "bad taste," but in both cases, at least it feels like a conscious deployment of the female body as a "work of art," rather than the passive, idealized role usually assigned to women in fine art and music videos alike. Hey, I'd rather be dragged through blue paint than have to sit endlessly for a portrait or fawn all over the video star.