Photo courtesy of Melissa Maddonni Haims.
Sitting Pretty: These Yarn-Bombed Chairs Are Infused With Joy
Fiber artist Melissa Maddonni Haims's favorite color scheme is 'rainbow explosion.'
Photo courtesy of Melissa Maddonni Haims.
"Most of my work is about death and dying and mental illness and so it's generally pretty dark," says Philadelphia-based fiber artist Melissa Maddonni Haims. "But in 2012 a curator came to me and said, 'I love your work, but I can't show any of that because I can't make my viewers confront their own mortality. Do you have anything happy?' And I started to think about ways to infuse joy into everyday objects." At the time, Melissa had been enjoying doing yarn bombing and knit graffiti, which is when artists cover public surfaces with knitted fabric. According to her, there was something about bringing unusual materials to unexpected places she found interesting.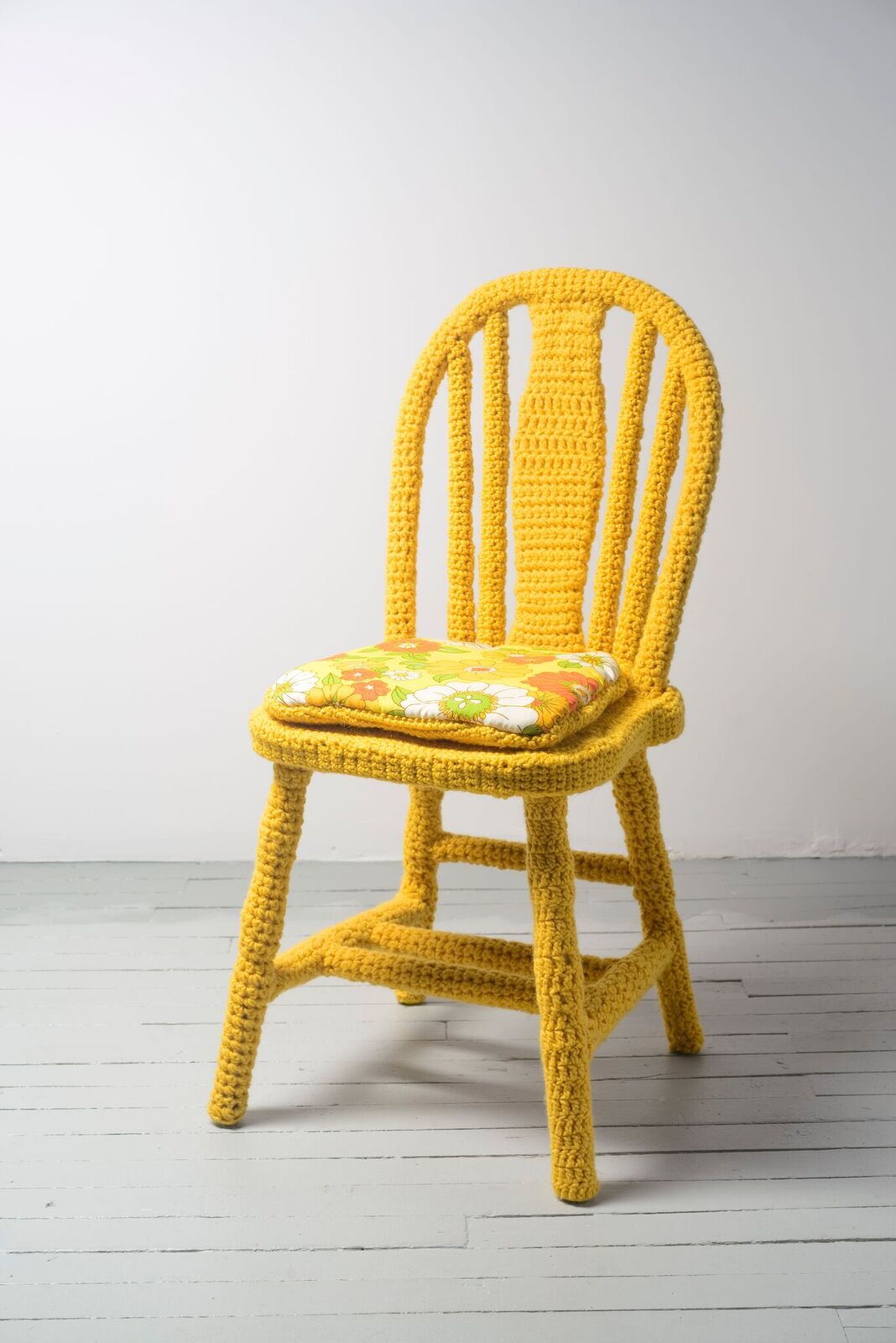 On top of this, Melissa had always been drawn to objects that are historically or emotionally significant; she has long held onto her father's bed sheets from when he was a boy, as well as other family heirlooms. "I had these chairs from my grandmother's house and my mother's house and they were significant to me but I wasn't using them," she expressed. So, she started yarn-bombing the chairs, and the practice—which she loves because it gives her brain a "break" and makes her feel "blissfully oblivious"—took off from there. Since knitting the first chairs, Melissa has received many commissions and now only makes them when a client is interested in working with her one-on-one.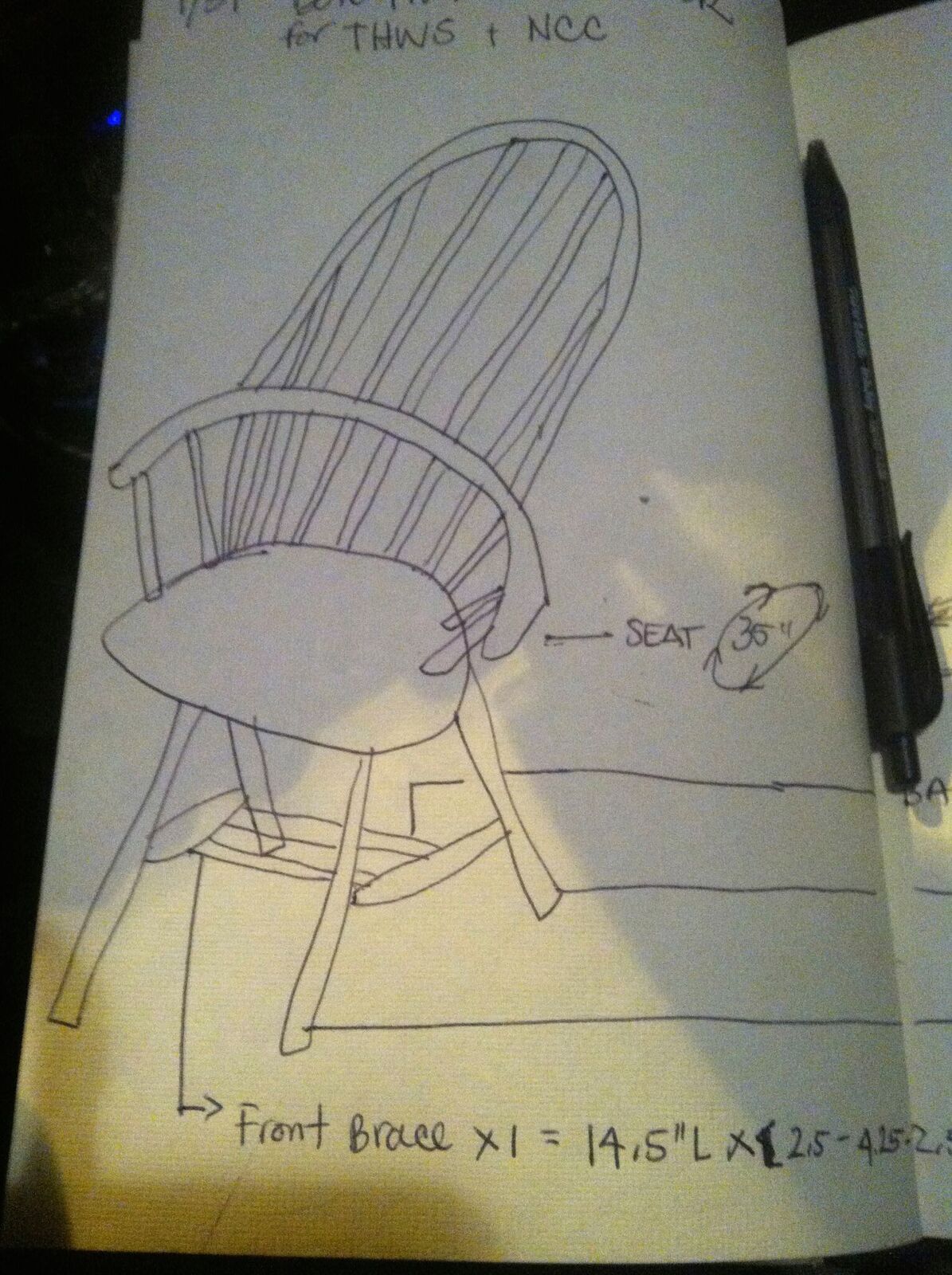 To make the chairs, she makes a "schematic of the chair", taking down all of the measurements, sourcing fabrics and then bringing the materials to knit with her wherever she goes. "Generally, my color scheme is rainbow explosion because I literally just throw yarn in a bag and whatever comes out, comes out," Melissa explains. Though she doesn't like to plan out too much, she does say she likes to work monochromatically, for example, using 10 different turquoises, and then sewing the knitted or crocheted parts together to make the full chair covering. She also readies the chairs by sanding them down and painting them.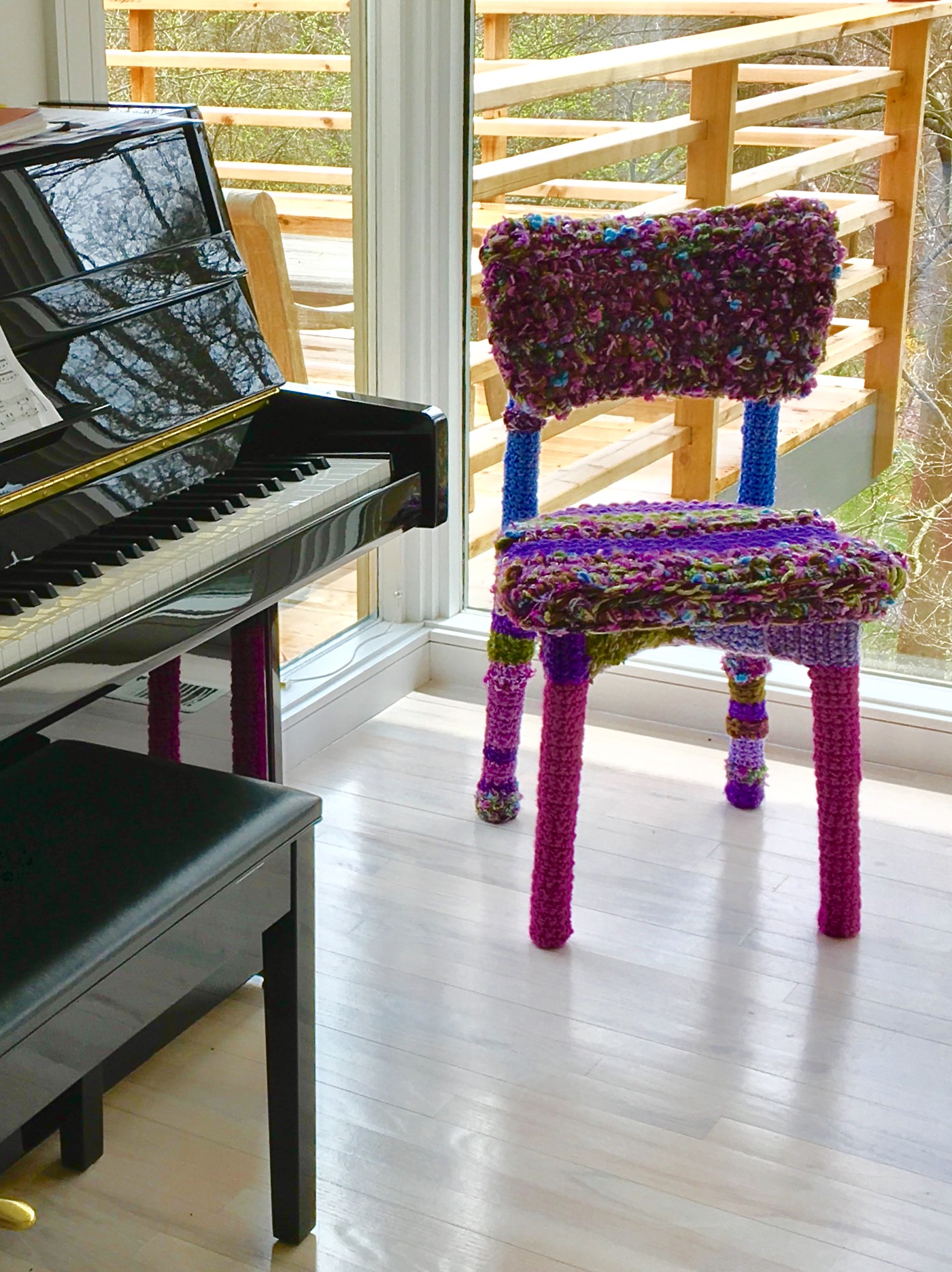 Melissa makes a point to express that she does not call these knitted pieces coverings as the knitted parts are actually integrated into the chairs completely and do not come off —"They just become the chair," she says. While people often ask the artist if she makes sweaters, she says she does not because she likes fusing unexpected materials with everyday objects. The art pieces and soft sculptures each take around 40 hours to make, receiving their moment in the spotlight via the contemporary art fair circuit—including Pulse Art Fair during Art Basel Miami.
Melissa, who started her artistic career as a painter but got into knitting after her ailing mother asked her to finish some of her personal projects, says initially she was not very good at the practice but thanks to her mom, she pushed through and ultimately decided to focus on knitting. "After that, I never picked up another paintbrush again," she reveals. Although her mother and her were not close until that point, Melissa believes her mom gifted her a whole new direction of her career before she passed: "She would've loved the chairs."