Photograph courtesy of the Public Art Fund.
Tony Oursler Is (Still) Not Afraid To Reference or Not Reference
In a new Public Art Fund project, the video art pioneer and onetime Bowie collaborator is looking to Edgar Allan Poe and Grandmaster Flash.
Photograph courtesy of the Public Art Fund.
Fittingly enough for an artist raised Roman Catholic (and a David Bowie collaborator), Tony Oursler's work in video, sculpture, and installation incorporates a catholicity of references taken from art history, the development of modern technology, and even the occult. Since the 1980s, he has been exploding the authoritative transmission style of early broadcast television into fractured narratives, as if foreshadowing the practically inescapable media climate of today in which truth is less about facts than about stories which compete to win hearts, minds, and above all, attention. For his second project with Public Art Fund—his first was in the year 2000 —Oursler has created a new video installation titled "Tear of the Cloud," which will be projected directly onto the West 69th Street Transfer Bridge gantry on the Hudson River starting on October 10, and will remain on view through the end of the month. Here, he discusses the process of putting it all together, and the rich history of the Hudson River Valley region that inspired the piece.

(And yes: that headline is a Lady Gaga reference. Because every time you watch that video, another star is born.)
GARAGE: Tell us about the beginning of this project, and how your approach to it may have differed from past public, site-specific works you've done, whether at Madison Square Park or for the Seattle Public Library.

Tony Oursler: The installation in Seattle specifically had to do with the library, and the concept of a chain of information, or the transmission of it. My first Public Art Fund project in the park, called "The Influence Machine," had a long run up to it in which I got into researching what I thought of as a shadow history of modern technology and telecommunication. I was really fascinated by how a lot of inventions like the telegraph or photography became codified industrially, commercially. Before they did, they were adapted by people for all sorts of interesting things, such as spirit photography. I wanted to think of this new work as a companion piece to that one, but also for it to have its own world. The Hudson Valley became a main source of inspiration this time around, but the focus is still on communications technologies up through the development of the internet to what it has become now, as well as artificial intelligence. The Hudson Valley is the through line, it was really the first Silicon Valley given that the punch card was developed there by Herman Hollerith and IBM started there as well.

GARAGE: Don't forget women on the Jacquard looms, early progenitors of the world wide web!

TO: Exactly. And I follow that into the development of the transistor at AT&T's Bell Labs, just across the river in New Jersey. There are millions of those in one iPhone, just making a gate through which electricity can flow. The transistor is the foundation of our era, and the very first one that was created is beautiful, it looks like a sculpture to me. But in the middle of all that in "Tear of the Cloud," there's also an excursion through the morse code, invented by Samuel F. B. Morse, who was also a painter. The precedent for the morse code was the talking drum, a West African instrument that can produce tones and rhythms that mimic the human voice. It's a method of communication that people can understand over pretty vast distances, even up to five miles, depending on the weather. Prior to the invention of the telegraph, it was a much faster and more accurate technology than anything in the West. The instrument came here with slavery, and then was banned shortly after slave rebellions, or only allowed to be played once a year. While there's probably no evidence so far, my feeling is that Morse must have at least known about it, and it might have informed some of his thinking when he developed the morse code. He was also a serious artist who jettisoned his activities in that realm in favor of inventing.

One of the things I stumbled upon in my research was this one painting of his called "Susan Walker Morse (The Muse)," depicting his daughter, which is in the collection of the Metropolitan Museum of Art. It was actually his last painting, done around 1836-37 while he was working on inventing the telegraph, and he made his first model of a telegraph on a stretcher bar in his studio. The first version had a piece of paper that was kind of spooled through it, and electrical impulses made the pencil mark the paper, which later became replaced by just a sound. The composition she's working on in the painting, a pencil posed over a tabula rasa, is the same as that of the actual telegraph, which was pretty shocking to me. It's sort of like she's replacing him, and there's a reenactment of this painting in my video. A lot of artists in those days it seems like had the idea to invent something, which would make them money and then that would allow them to just paint.

GARAGE: I'm sure many artists are still looking for that!

TO: The inventor of the steamboat, Robert Fulton, was a similar case. But anyway, Susan Walker Morse becomes a protagonist in my video, and the clean slate she's holding in the painting is animated into a sort of bird, and a peace symbol to references the hippie culture and Woodstock in upstate New York. That evolves into her as an inventor of video games—she plays "Pong" and then moves through "Space Invaders" and "Tank Commander." It's not a linear narrative, but the connections in terms of history and technology are there.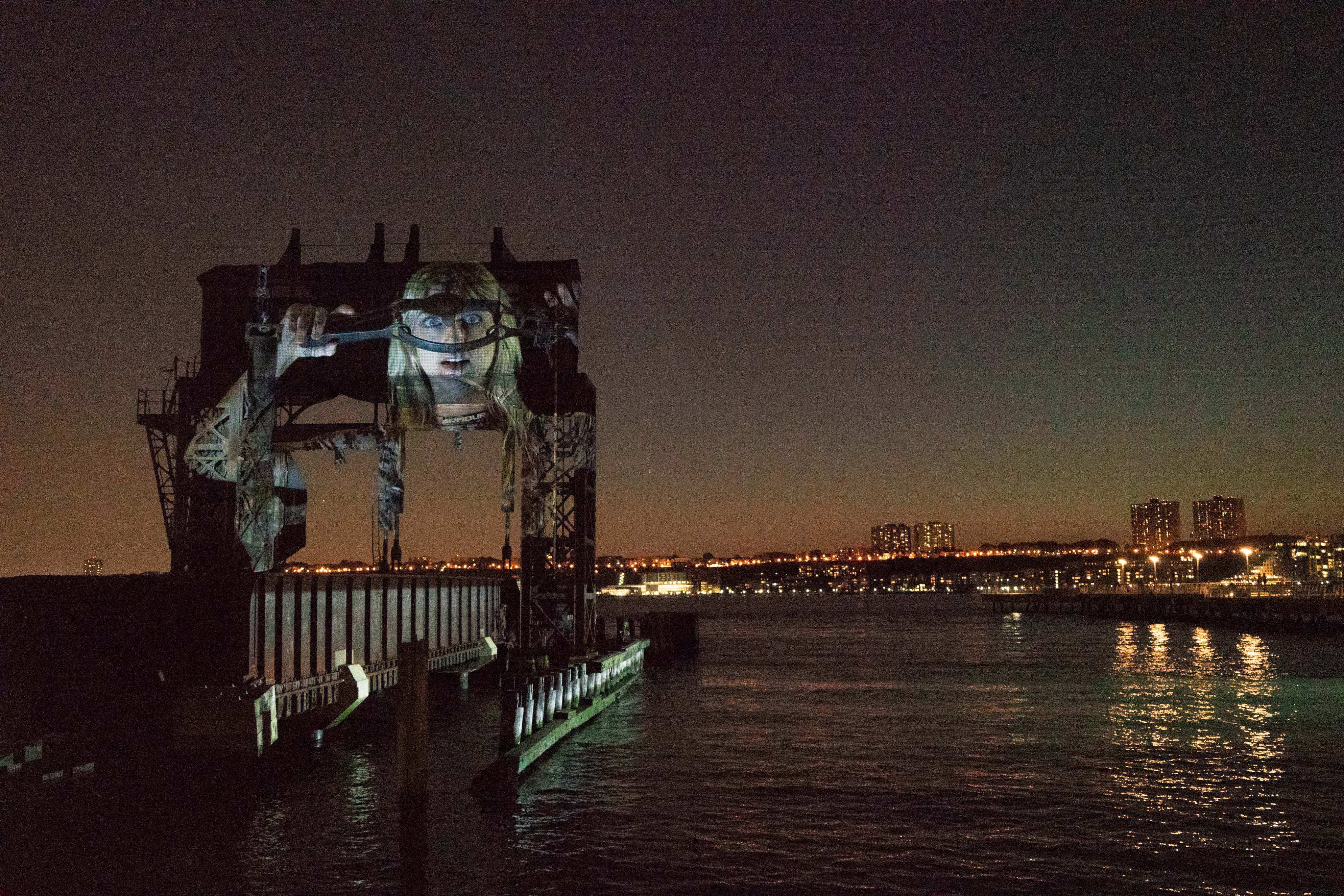 GARAGE: Your videos usually make very specific things, like a person's face or voice, into an abstract collage or disjointed dialogue, so that it becomes somewhat anonymous. The references you're bringing into this video are so specific though, dealing with particular histories and real figures.

TO: Yes. For instance, in the video I have Grandmaster Flash turning into Joseph Cornell, and the drone musician MV Carbon announcing, "I'm Jimi Hendrix." Grandmaster Flash also appears in the work as a symbol I made up of a guy who falls, gets up, and jumps back up, but the loop of that movement is actually encoded onto bacteria taken from the Hudson River. I asked the scientist who set into DNA the movement of Eadweard Muybridge's famous horse pictures to do it.

GARAGE: So some historical material is being presented straight, and some introduced just to transform or evolve into something else. A lot of figures you're bringing into the work are outliers too, or renegades.

TO: Yes. There's an oracle quality to new technology, you know? As soon as the telegraph was invented, spiritualists took it up as a kind of metaphor for their own interest in other realms. There's a connection between the visionary claims of spiritualists and technologists too. Another thread in this work is my research on a group in upstate New York called the New American Spiritualist Movement, out of which came Kate Fox and her sisters. It made a lot of sense that they would become mediums, because that way they could bypass the patriarchal system of religion. The murder case of Mary Rogers weaves through "Tear of the Cloud" too. She was a young woman working in a cigar shop in New York in the nineteenth century, and her body was found at the entrance of Sybil's Cave in New Jersey. People were outraged over her death, and Edgar Allan Poe wrote about her in what would be one of the first detective stories, "The Mystery of Marie Rogêt." He shopped the tale around to editors by claiming that he had solved the mystery surrounding her death in his story. His fiction introduces forensic techniques though, which are then picked up by Sherlock Holmes and police departments due to the way that he assembles information on the case through newspaper articles and obsessive deduction. You can take this example of Poe and Mary Rogers, and extend the speculation and intelligence gathering around the story to today, with big data constantly collecting information on us. Forensics is all about taking minor facts, and putting them together to create a profile, or a larger picture that could become a truism. Tech companies have expanded that.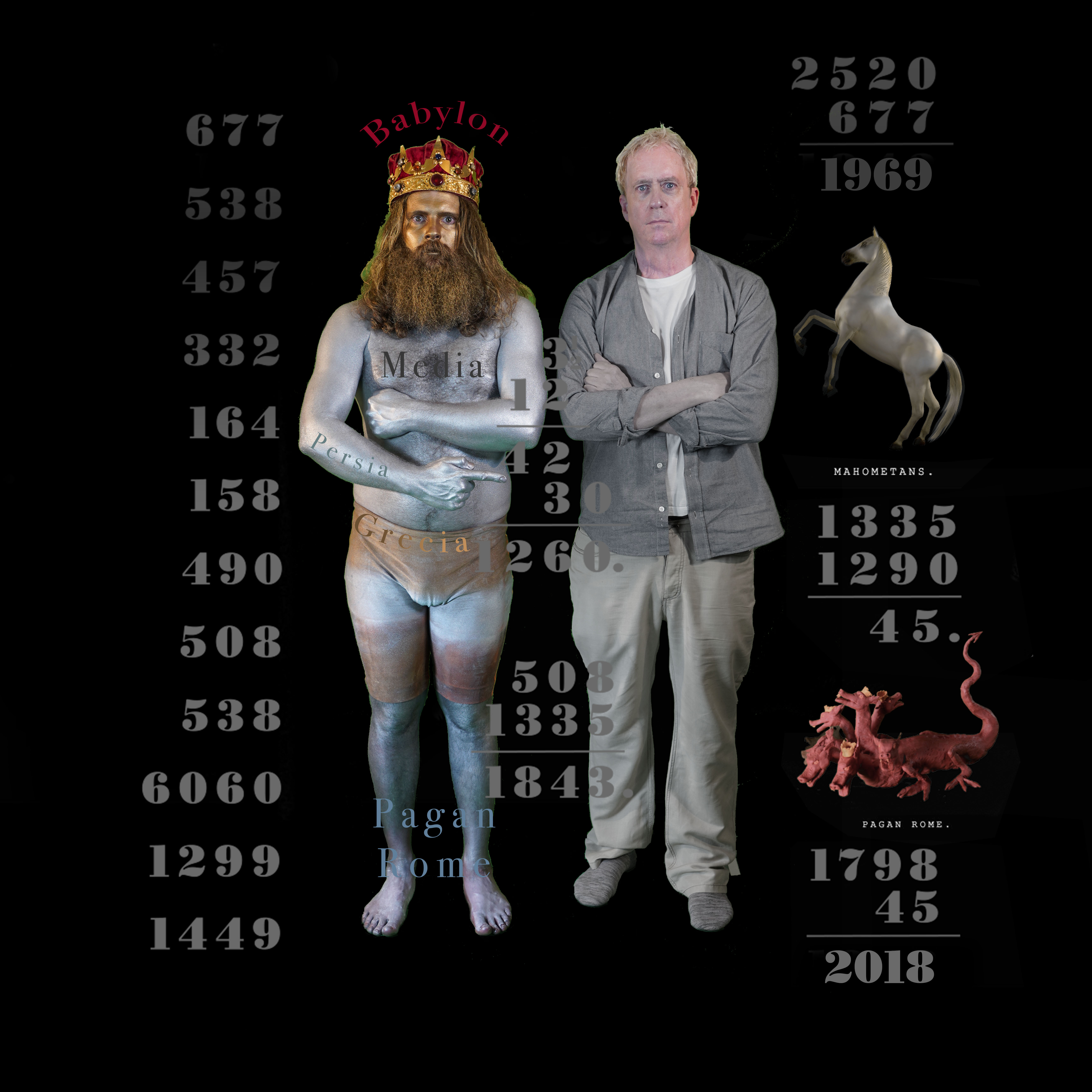 GARAGE: In the work then, history and current news or issues are all happening at the same time then. Temporal distinctions collapse in terms of the narrative. And so the piece will be projected onto the Hudson River?

TO: Yes, along the gantry, and then there's a projection down into the water. Altogether the video hits five spots around the structure on the river.

GARAGE: Compiling all this information and these histories together, but then displaying them as multiple, simultaneous projections feels like it would be similar to what looking at the internet is like, in which you're often trying to make sense of or deal with several inboxes, streams, or feeds at once, and then attempting to synthesize from there.

TO: Exactly, except that I'm also trying to be a little nicer to the audience!

"Tear of the Cloud" opens on October 10 in partnership with Public Art Fund and can be seen at Riverside Park South, Pier 1, between 68 and 70th Streets through October 31, 2018.