Anthea Hamilton, Brick Suit, 2010. Wool, lining, 55.9 x 12.7 x 116.8 cm. Installation view, Anthea Hamilton: Lichen! Libido! Chastity!, SculptureCenter, 2015. Courtesy the artist. Photo: Kyle Knodell
Ruba Katrib Takes on MoMA PS1
Having honed her craft in Chicago and Miami, and worked with artists from Cory Arcangel to Sarah Lucas, curator Ruba Katrib has moved on from SculptureCenter to another New York mainstay.
Anthea Hamilton, Brick Suit, 2010. Wool, lining, 55.9 x 12.7 x 116.8 cm. Installation view, Anthea Hamilton: Lichen! Libido! Chastity!, SculptureCenter, 2015. Courtesy the artist. Photo: Kyle Knodell
Just appointed curator at MoMA PS1, Ruba Katrib has been on an interesting trajectory over the past few years. After a professional start in Chicago, Katrib enrolled in the Center for Curatorial Studies at Bard College, perfect preparation for her first official curatorial gig at the Museum of Contemporary Art in North Miami. After organizing eight shows and a stack of related programming there over the course of five years, she was named, in 2012, curator at New York's SculptureCenter, proceeding to transform it into one of the city's most vital venues. On the brink of assuming her new role, Katrib sat down with GARAGE to discuss her fascinating history.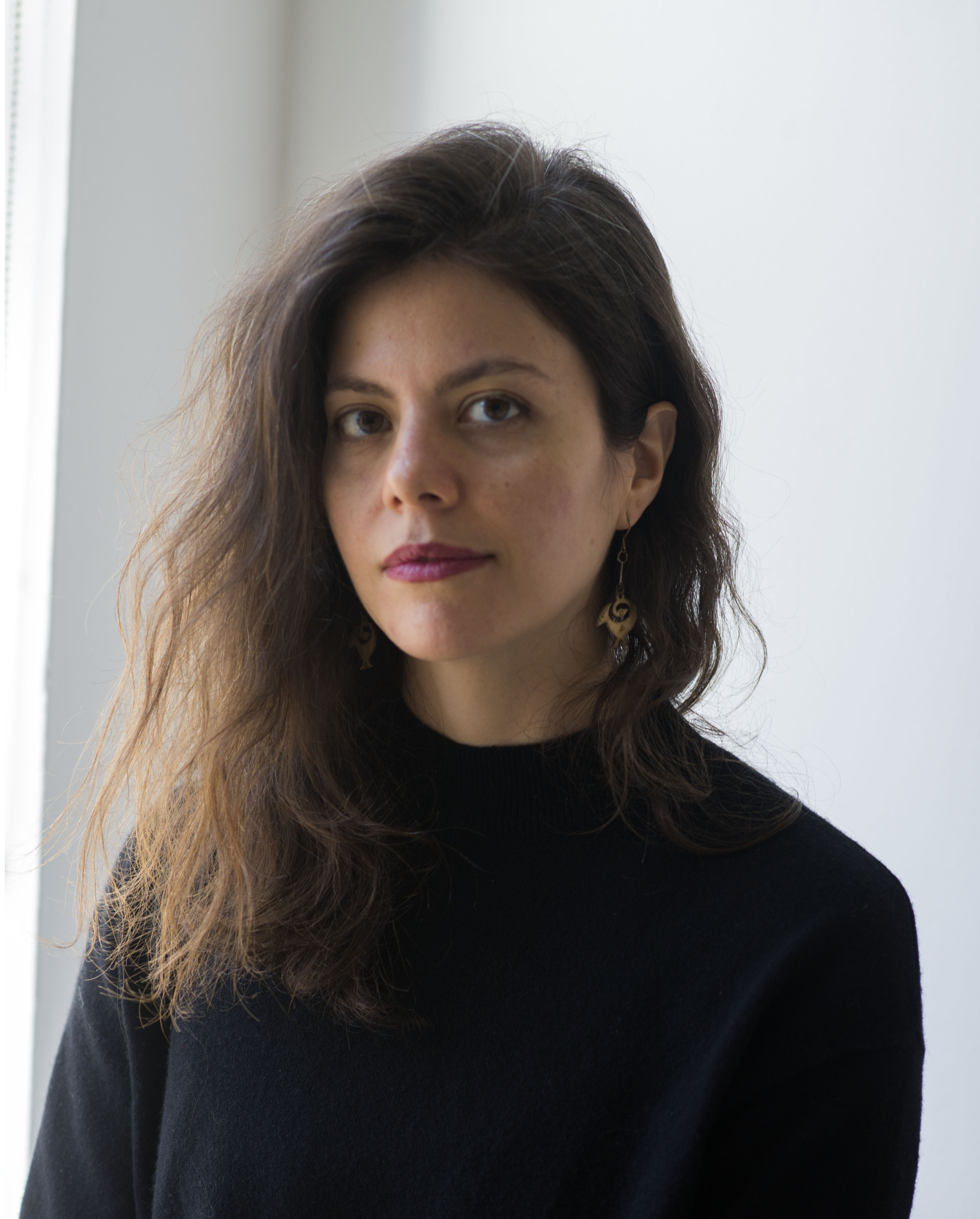 GARAGE: You enrolled at the School of the Art Institute of Chicago in 2000 in order to become an artist. Why the switch to curating?
Ruba Katrib: I started out studying film and photography, but soon realized that I was having a better time discussing the work of my classmates. Plus I was having anxiety about the quality of my own work. I enjoyed thinking about artists' work and discovered that there were jobs out there that allowed you to do that.
In 2003 you co-founded Threewalls, a not-for-profit contemporary art space in Chicago that showed David Noonan, Phyllis Baldino, and Ann Toebbe at turning points in their careers.
While in undergrad I switched from doing a BFA to a BA in Visual and Critical Studies. Shortly thereafter, I met someone who wanted to start a residency program, and offered to help. Besides creating events I also developed a Chicago artists archive. A couple more colleagues joined us, most notably Shannon Stratton. I was only there for a few years, figuring it out as I went along.
Why did you leave Chicago in 2004?
I stayed in Chicago for a year after graduating and continued working at Threewalls, which was a labor of love, while working retail jobs for money. I decided to go for a graduate degree at Bard to learn more about curating, even though I'd already been doing it.
What did you learn at Bard that you couldn't have picked up in Chicago, where you had also worked at the Renaissance Society and interned in the curatorial department of the Museum of Contemporary Art Chicago?
I was at the Renaissance in a work/study program. I had a paid position as a development assistant, but the institution was so small that I ended up spending a lot of time with the curatorial team of Hamza Walker and Suzanne Ghez. Interning at MCA, which was a bigger institution, gave me exposure to a museum. CCS was the glue that brought these together.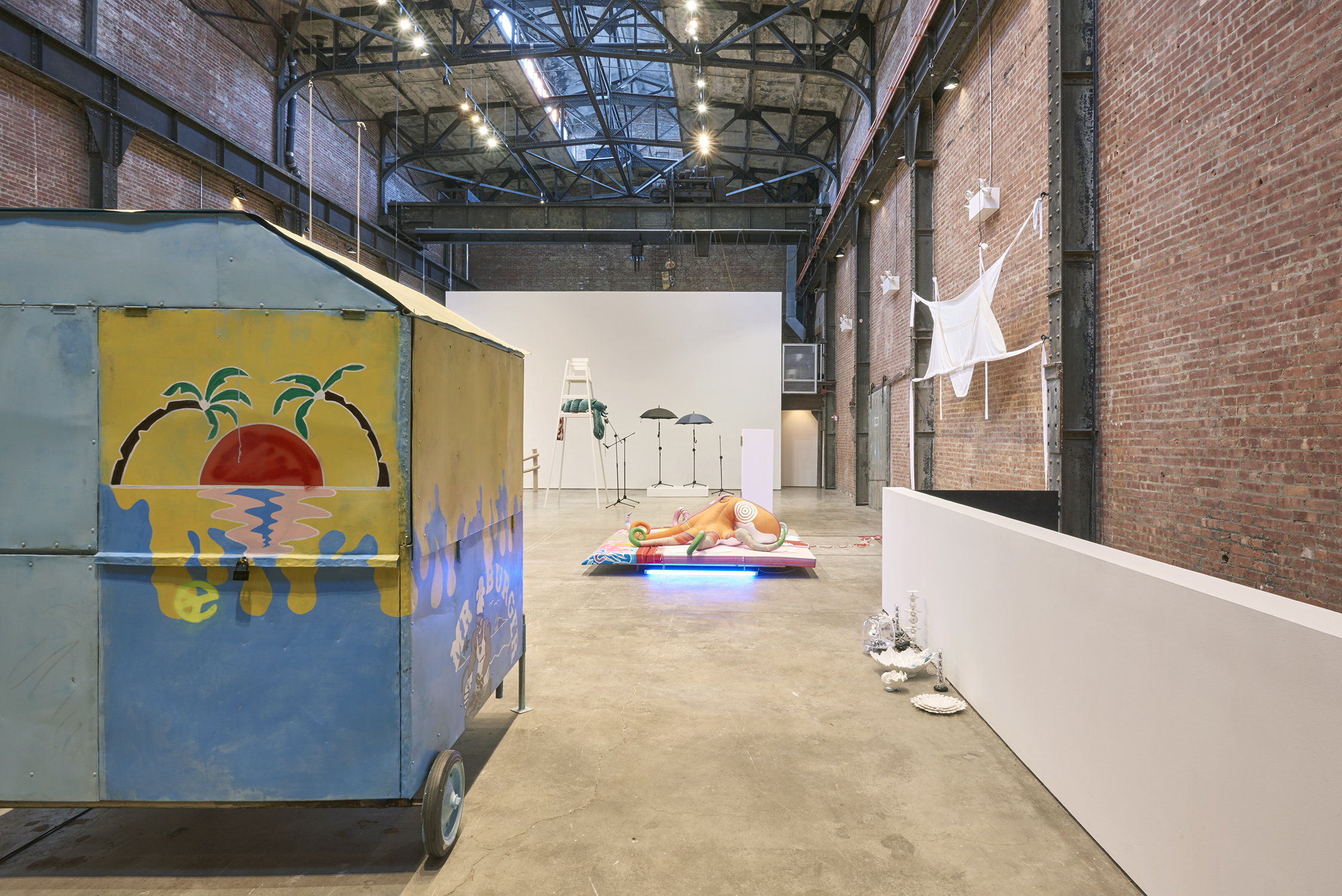 Why did you take the position of assistant curator the Museum of Contemporary Art in North Miami?
I'd never even seen the museum or been to Miami, I just knew that I wanted a curatorial position. It was bit of a culture shock to go from Bard, where I was invested in contemporary art and curatorial discourse, to Miami, where there was a lot of new art but no one was really talking about it.
You curated about eight shows in five years there, including solos by Cory Arcangel and Claire Fontaine. Which ones stand out for you?
Cory Arcangel's show was his first survey. The following year he had a big show at the Whitney that wasn't even in the works when we started. The artist collective Claire Fontaine had been seen in fairs and group shows, but they hadn't had a substantial viewing in the US. When you're working with emerging artists there are these moments of testing that can be very rewarding. The group shows that I did were all interesting exercises too, and the threads from those shows continue to inform what I do today.
You also organized a symposium titled "New Methods" in 2011, which examined the boom of independent artist spaces in Latin America at that time.
I was thinking a lot about the culture of Miami and its place in Latin America and the Caribbean. A lot of the artists in Miami hail from these areas but left as kids, so they're culturally connected but have an immigrant experience. I wanted to link the Miami community to these developing scenes. I went to eight different spaces and got to know them and their communities.
Soon after the symposium you were appointed curator at SculptureCenter (SC). A big fish in a small sea no longer!
I'd followed SC even when I was in Miami. MOCA was a bigger space, but SC was bigger in other ways. In Miami the work was often coming from distant places, but we didn't have big budgets for shipping, so in order to make the program more international I would invite artists to come make work there, which also related to the residency structure we had a Threewalls. These experiences coalesced at SC.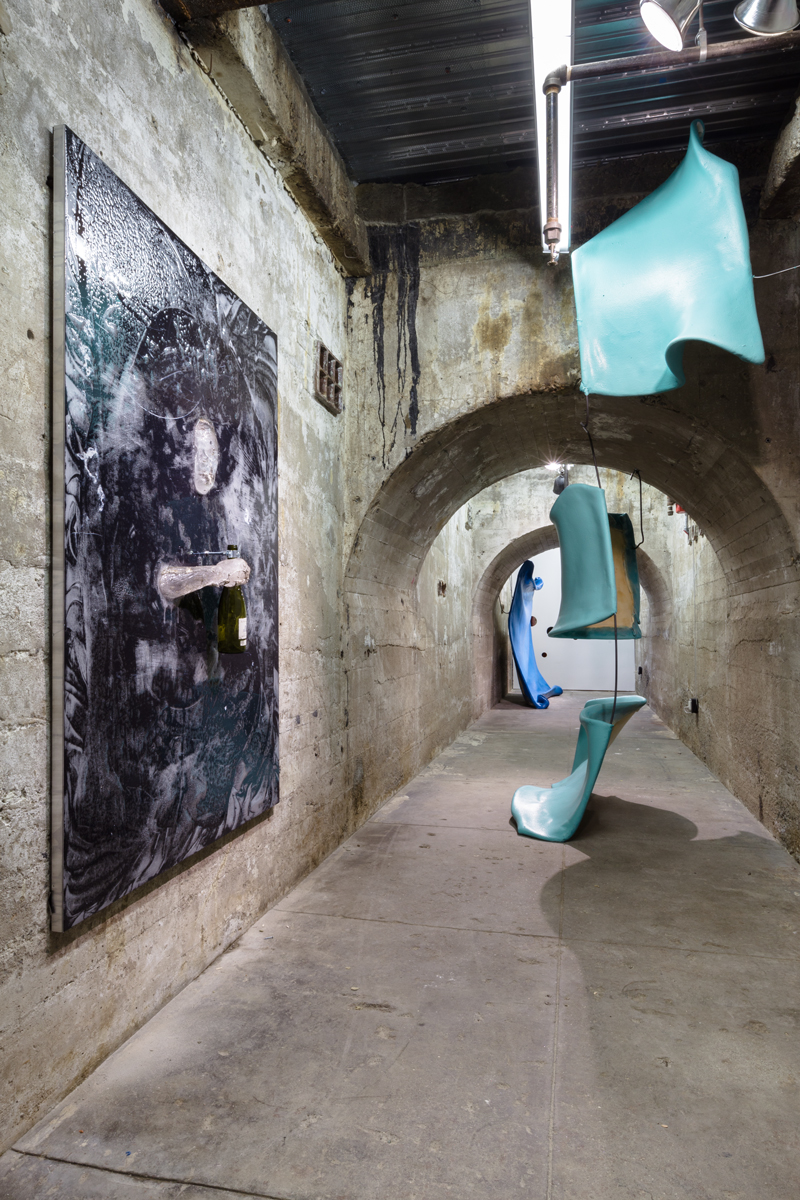 Your first exhibition was the group show A Disagreeable Object, which featured work by up-and-coming artists of the time like Camille Henrot and Alicja Kwade, as well as such established practitioners as Charles Long and Sarah Lucas. What was the scope of this show and how long was it in the works?
I did that show within the first six months, so it came together very quickly. I considered the strategies of the Surrealists in relation to contemporary artists using new technologies to deal with the uncanny.
In 2014, you organized a group exhibition— Puddle, pothole, portal—with Camille Henrot as your co-curator. What was the premise?
I first met Camille around 2010. We had a lot of shared interests so I thought it would be great to work with her. What started with drawing and sculpture turned into animation and comedy—the relationship between humor and technology. During my research I came across the circus as an important arena in the early 20th century, and I applied that to ideas about contemporary culture.
You've curated several solo shows at SC, but there are a few that pop out for me, including Anthea Hamilton in 2015, Cosima von Bonin in 2016, and Nicola L., which is currently on view. Why did you choose these artists?
It's been very important for me to do solo shows with artists that weren't in the platform of SC, but are active in the ecosystem of the art world. I collaborated on the Cosima von Bonin show with Glasgow International Director Sarah McCrory, a curator who's based in London now, and we looked at a particular thread within the work, the sea. Cosima has shown internationally but she's not that well known here. Anthea Hamilton is known in the UK but not the US. And Nicola L. is an artist that we've seen here and there, but about whom there seemed to be a gap in knowledge. The idea was to "introduce" artists to New York, even if they were already known, because they needed another way of showing.
You were recently appointed curator at MoMA PS1, which is just eight blocks from SC, but a leap forward in your career.
I'm excited about it, but at the same time it's hard to leave SC; I've had an incredible time here. As a curator at MoMA PS1 I'll be working very closely with Peter Eleey, the chief curator, and Klaus Biesenbach, the director. Even though it's very close, it's such a different institution.
Paul Laster is a critic and curator based in New York.
Tagged: