Kunlé Adeyemi designed the space for Prelude to the Shed. Photograph by Ashley Tyner.
Five Minutes with Architect and The Shed Collaborator Kunlé Adeyemi
How do you architect a space that's constantly changing?
Kunlé Adeyemi designed the space for Prelude to the Shed. Photograph by Ashley Tyner.
Kunle Adeyemi, the architect behind Prelude to the Shed—a two-week event teasing the cultural miracle set to light up Hudson Yards in 2019—thought a lot about one word while conceptualizing his pop-up pavilion: adaptation.
Winner of the Silver Lion at the 2016 Venice Architecture Biennale, Adeyemi teamed up with Hans-Ulrich Obrist and Tino Segal to work through a series of tricky conceptual questions, namely how to create a space that could host events of different formats, from education to performance to music. Early on, he knew the steel structure would serve as home to everything from Segal's dance performances, to panel discussions with some of the industry's most important thinkers, right before serving as a stage for pop stars like Abra and Azealia Banks. Its plywood walls also function as 38 individual seating modules (leathered in shiny, quilted black, and inspired by Mies van der Rohe's Barcelona chairs) that can be moved, rolled and shifted depending on what's happening at any given moment, which according to their programming schedule, will consistently be the absolute most!
We sat down with Adeyemi to talk about his vision, his community-driven architectural beliefs, and why collaboration is necessarily complicated.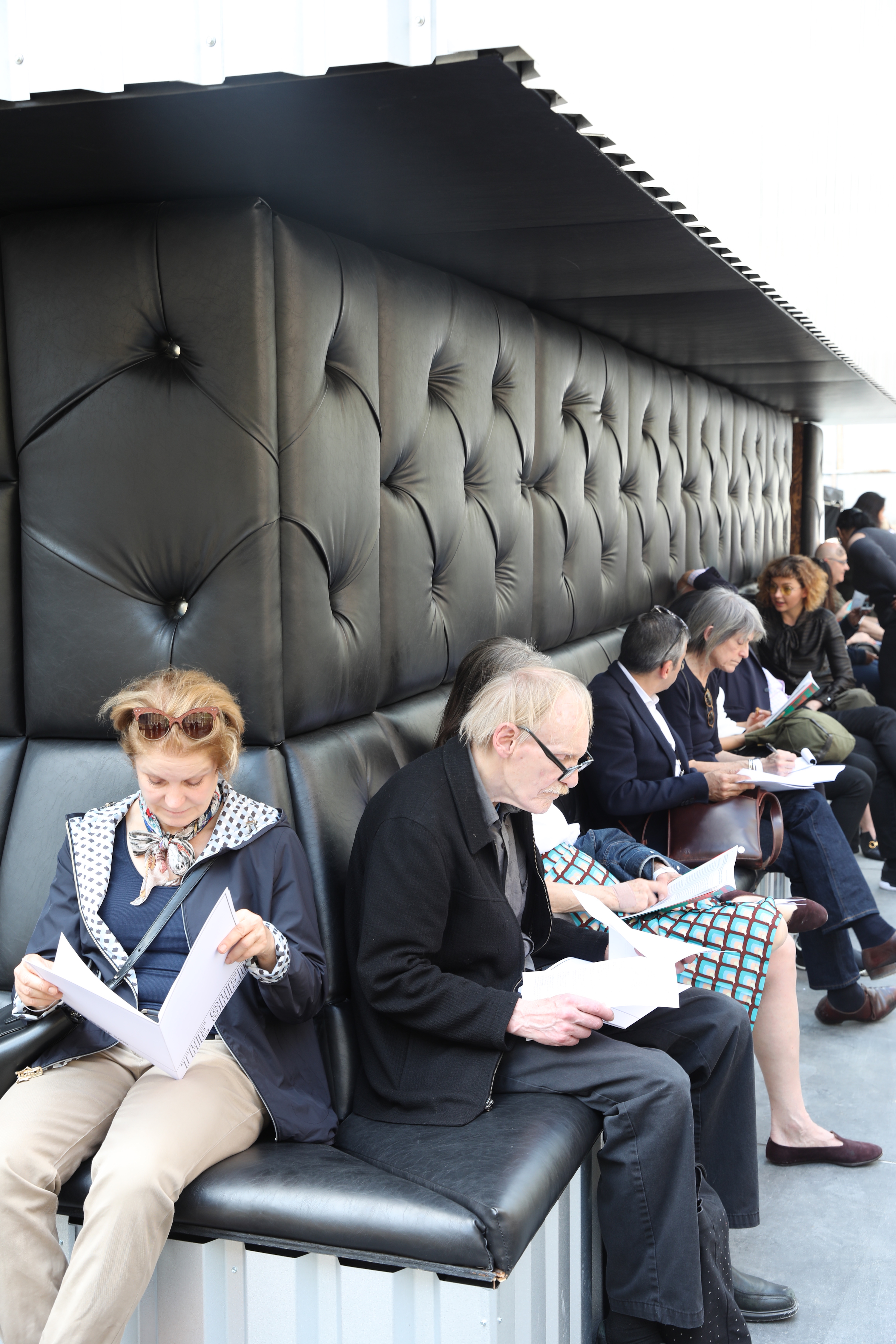 GARAGE: So, how did this all start?

Adeyemi: It started about a year and a half ago. I was approached by Hans-Ulrich Obrist and Tino Sehgal to work on a project where the vision was tocreate a space that could host different formats of events, from education to performance to music. And of course the central focus of the work is on Tino's specific piece, which takes place in a black box. One of the questions was: How do we create a space that will transform from closed to completely public? We started brainstorming, working, looking at ideas and thinking about The Shed itself, of which this Prelude is a manifestation.
The Shed is this big machine that's controlled though a mechanical system—could we make something at a more human scale? A space that lends itself to adaptation through human capacity?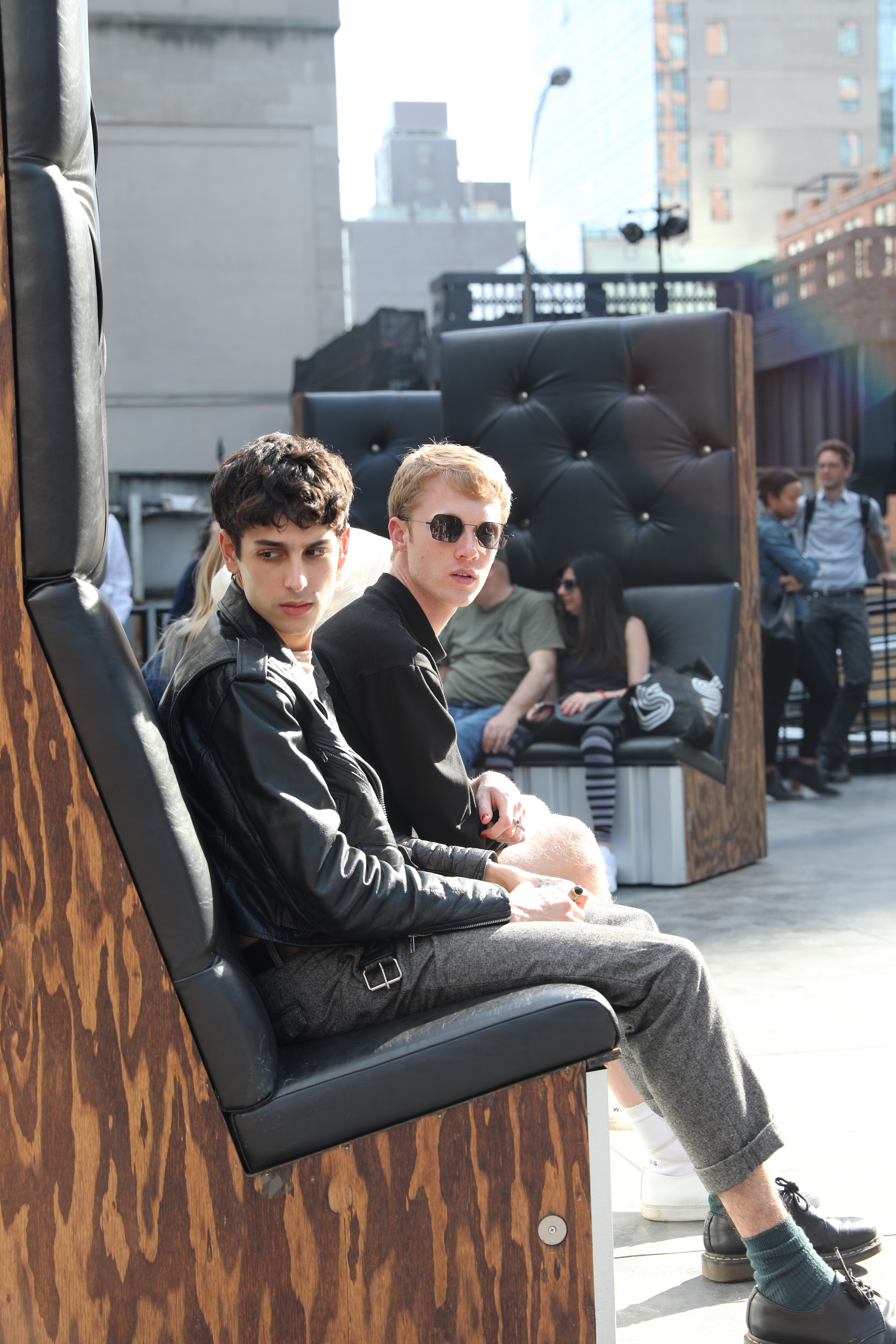 Through modularity?

Yeah, [something that is] manageable physically. It's inspired by Tino's work and Bill Forsythe's work, which [are both] really about movement, you know? So to me, it was an opportunity to explore architecture as an extension of the human body, and of the environment.

What is so compelling about the idea of bringing dance logic into an architectural space? Why is movement so inspiring to you?
To me, architecture, our work, should have three pillars of focus: it needs to address a problem or harness an opportunity; nother is that it needs to be connected to the earth or people; and the third is that is it needs to have the capacity to transform an environment or people or, transform itself.
One of the challenges of architecture is that it's very static, and very permanent, and because of the challenges of urbanization, and even our climate, we need to be more adaptive. We cannot be fixed and static. To me, humanity is shifting in that direction, so we should see how architecture can shift to meet that pace.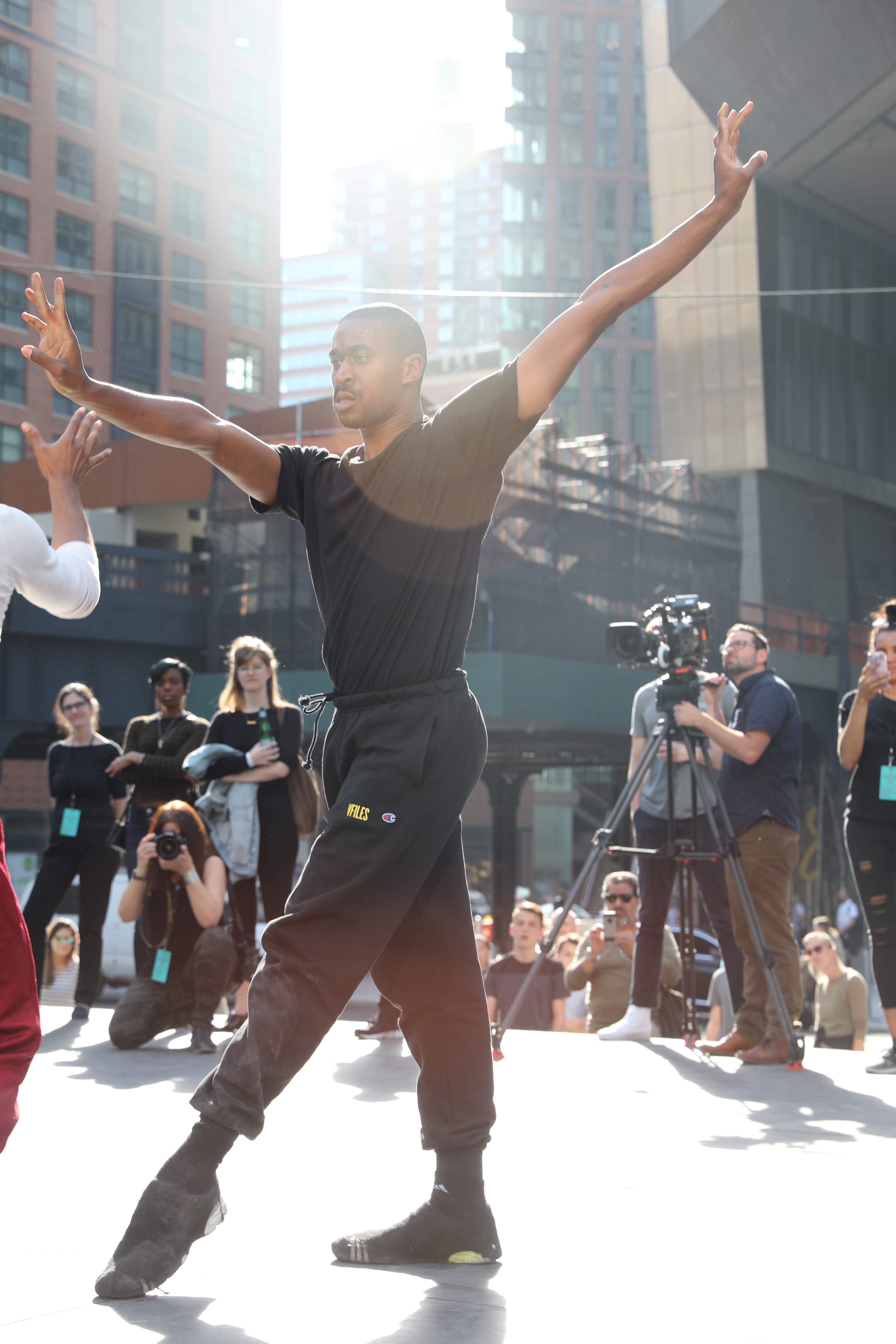 Talk to me about collaboration.

Well, I've had several good collaborations, architecture is really all about collaboration. My interest is always to understand an environment, and really understand people, their own capacities, and interests. I think that process is really rewarding because you do form relationships, but it's also really challenging because relationships are difficult.

"Hell is other people"...

I know right? But that should never hold us back. So for my projects, I always seek opportunities where we can learn from other people, see what their interests are, and see how we can be of value and respond to that. So I don't go into any project with any expectations beyond learning and the opportunity to take whatever they're doing a step further.
I've had successes and challenges and even some failures, in a number of projects. I've worked in China, South Korea, in London at Rem Koolhaus' office for years, and those were really large-scale, exciting projects. You know, museums! 40-story office complexes! The National Library in Qatar, which just opened...But I've also really enjoyed more local, smaller-scale projects. The floating school in Lagos was really about building a relationship with people that would otherwise not be considered experts in the traditional sense. These are people who have built houses on water for years, and through generations of trial and error, they've developed systems for building and living in the most difficult conditions. To me, that was a place of inspiration and learning, and wondering if we can be part of taking that knowledge a step further. And we did, which wasn't without difficulty, but it served its purpose in catalyzing an important point of departure. And we've now taken that model, improving it in different countries and through different relationships, and we're bringing it back, in a cross-pollination of knowledge.
Prelude to The Shed is open to the public through May 13th.