Photograph via Getty Images.
Why Is Everyone—From Kendrick Lamar to Menswear Dudes—Obsessed with Craig Green?
The British designer is Pitti Uomo's guest designer.
Photograph via Getty Images.
The official calendar for London Fashion Week: Men's earlier this month included just shy of 40 runway shows and presentations, but it may have been most notable for one name that was missing from the lineup. Craig Green—the homegrown designer who has captivated menswear audiences for several years running with his avant-garde clothing and emotional Fashion Week shows—decamped this season for Florence, where he was invited to present his Spring 2019 collection tonight in the 16th century Boboli Gardens as the headlining guest designer at the city's Pitti Uomo trade fair.
Since Green first mesmerized the British menswear establishment with his debut solo show back in 2014—you know, the one that first featured his signature, quilted outerwear and has been near-mythologized for being so moving that attendees reportedly cried—it was more or less a sure thing that should he ever depart London Fashion Week, even temporarily, his absence would be profoundly felt. The city certainly knew what it had before it was gone, showering Green with a bevy of awards and ample prize money for his sustained, singular vision. But, with respect to the many talented designers who were on London's schedule, not having Green in London this time around seems especially tough, given how sharply the designer's profile has risen around the world recently.
A 2018 Craig Green Highlights Reel, by way of illustration, might begin with Kendrick Lamar opening the Grammy Awards in January while wearing a kimono-inspired jacket of Green's design. (Lamar's stylist, Dianne Garcia, dipped into the archives of collector David Casavant to pull the Spring 2015 piece, citing the parallels of "innovation and abstraction" between Lamar's music and Green's designs.)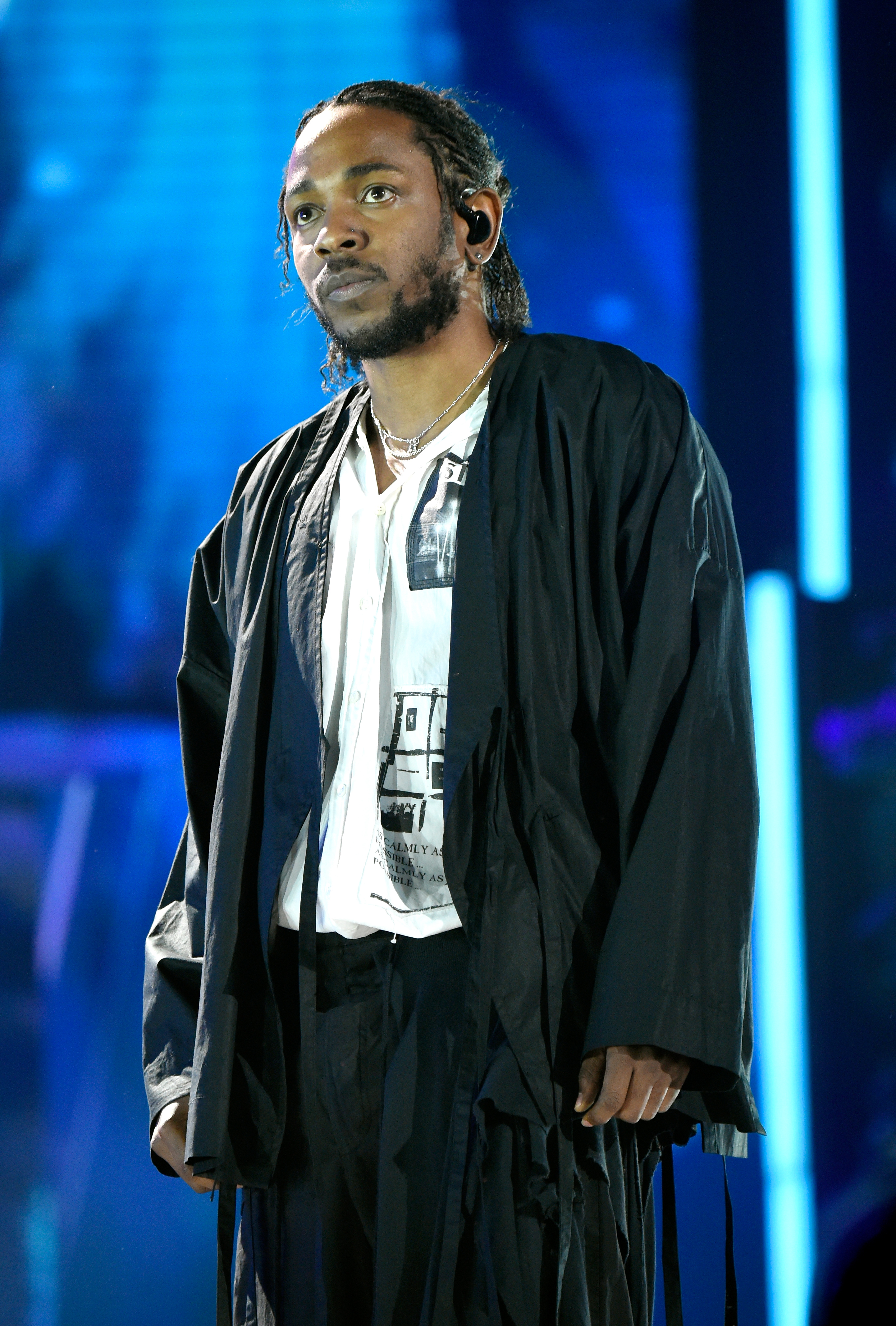 From there, it could fade to a supercut of Lamar in Craig Green at various stops on his DAMN tour, and to a string of the other celebrities who've worn the label this spring. There was Jared Leto trading in his Gucci for a fringed, color-blocked poncho, Aminé in an embroidered carpet vest at Coachella, Pusha T at his Daytona release party in a geometric Green jumper. (If Pusha's current nemesis, Drake, is indeed hiding a child as Push alleges, he could literally do so in one of the many roomy pockets in the Craig Green parachute jacket he's worn onstage in the past.)
If celebrities don't impress you, Green's clipshow could also include his high-concept outerwear collaboration with Moncler, unveiled in Milan in February, or, at the other end of the accessibility spectrum, the rug he designed for IKEA that was previewed this month, featuring stylized renderings of tropical birds pulled from his Spring 2018 collection. There would also be footage of Green at the Met Gala, observing his own work on display in the museum's current exhibit about Catholic-inspired fashion. To round it out, he could also include a snippet of the VR film created for Barneys with the Martha Graham Dance Company, in which dancers wore his Spring 2018 designs. There's o shortage of highlights for this sizzle reel, and his outdoor Pitti show—which the designer said will be "ambitious"—is still yet to come.
Green's designs are often complicated, frequently colorful and occasionally don't even resemble clothing as we know it. They're catnip for creative types. But it isn't only rappers and Oscar-winning eccentrics clamoring for a bit of Green. His stockist list reads like a young designer's fantasy—around 70 top retailers, including Mr. Porter, Selfridge's, Barneys, and Dover Street Market—and, per a Drapers report from last year, his clothes regularly sell out, or at least reach 90% full-price sell-through.
"There are many reasons for his success, but to me, it's because he's doing his own thing," says Simon Rasmussen, who memorably styled the Houston Rockets' James Harden in an especially bold Craig Green sun-and-palm-tree-print shorts and hoodie combo for the May issue of GQ. "It feels like he's not catering to anyone or any specific market."
That Green's vision has remained consistent and wholly his own since he launched officially in 2013 underlines the idea that his popularity was certainly earned without jumping on any trend bandwagon (although: what an interesting world it would be if tent shirts or carpet suits were fads to be copied). Still, his success is undoubtedly tied to the current fashion climate that favors unique designs—or, as less enthused traditionalists may call them, "beacons of fugly"—over business as usual. It's serendipitous that as Green's business and designer status transitions from "emerging" to "established," the desire to express oneself through off-kilter clothing (online and IRL) is peaking. As Esquire's Nick Sullivan told the New York Times earlier this week, "Old-fashioned taste at the moment is out of taste."
Rasmussen, naturally, agrees. "Wearing Craig Green is a clear signal for anyone wearing it that you're a fashion-progressive person, not afraid to stand out or to be ahead of the curve," he says. "You're saying that you know what's up to other fashionistas." The social currency of signaling how in-the-know we are increases with every social platform that emerges, driving up the value of Green's language of fashion risk-taking, too. With that also comes an uptick in awareness and suspicion of those who are faking it, cynically deploying trends for their own gain or feigning an interest in boundary-pushing for shock value—both on the part of the designer and the wearer. Green's artistry has remained so consistent and pure, that he is well poised to avoid a fallout on those grounds in the long term.
Green may be "British menswear's golden goose" ( The Guardian) and the "king in London" (Business of Fashion), creating clothing that can pass as "plausible garb for interstellar colonists" (The New Yorker), but he isn't the type of creative who can't see the forest for the abstract palm trees. A year ago, he introduced a core collection of toned down, streamlined basics for those with quieter tastes; in the time since, it has accounted for 70% of his sales.
So, while Green has shown us that he's ready to take us to a "strange garden"—at Pitti and beyond—the ever-growing number of experimental fashion fans who've taken to his idiosyncratic ethos should be reassured that he's poised to dress us should we be ready to return to normal, too.