All The Fellini References in Moschino's Latest Collection
Instagram account InsideTheMood takes us inside the show's many film references.
Moschino's Pre-Fall 2019 show, held at Rome's famous Cinecittà movie studios earlier this week, was a love letter from designer Jeremy Scott to Fellini, with the clothes and styling paying homage to the legendary Italian director's oeuvre. In order to better understand the collection, GARAGE asked the genius behind Instagram account InsideTheMood, which traces fashion inspiration back to its cultural sources, to connect the dots between the Moschino show and Fellini's films.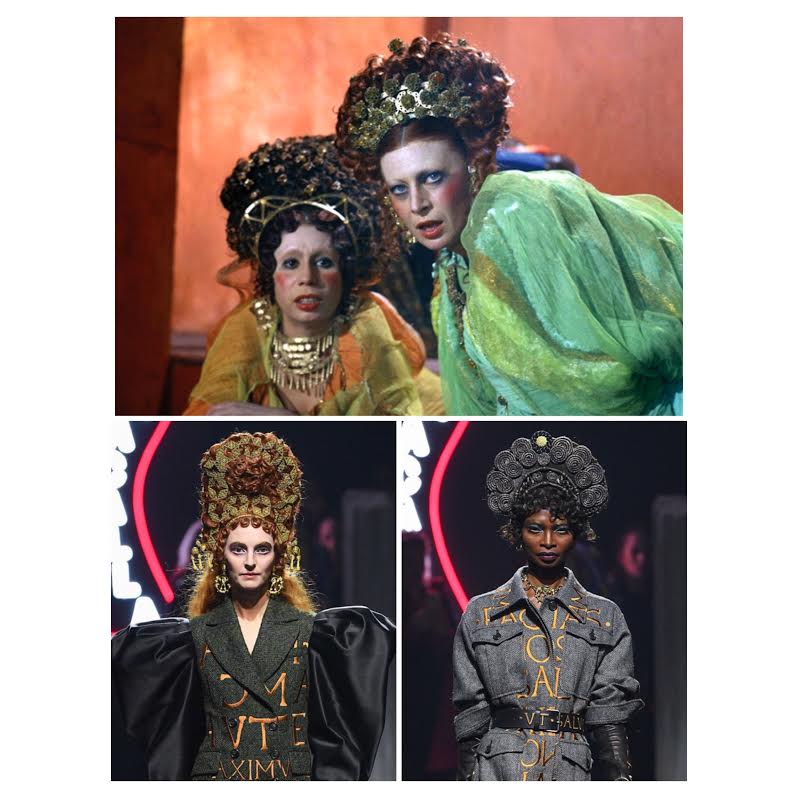 The larger-than-life floral crowns Moschino's models wore were inspired by Fellini's fantasy drama Satyricon (1969), a film that also inspired elements of Gucci's 2019 Resort collection.
This semi-terrifying masked Moschino look draws inspiration from Fellini's Casanova (1976), in which the pink-dressed mechanic doll is played by dancer and choreographer Leda Lojodice.
Anita Ekberg's iconic La Dolce Vita bathing scene in Rome's Fontana di Trevi is referenced with another blonde bombshell making her way down the runway in a clingy red gown that seems designed to seduce her own Marcello.

In Fellini's 8½ (1963), the dancer coming up the stairs is complaining about being replaced by a younger girl and insisting she doesn't want to stay in a group of older girls, so seeing an older-generation model like Nadja Auermann interpret her feathered look adds a welcome dose of irony to the show.