Janelle Monae In Chanel's Egyptian Collection at the Golden Globes? I Like That!
The singer wore an outfit from Chanel's 2019 Metiers d'Art collection to the awards show.
If you're anywhere within the vicinity of the Beverly Hilton in Los Angeles, you might have just felt a tremor beneath your feet. Don't panic, though: it's not an earthquake, just a Golden Globes lewk powerful enough to induce seismic activity. It is Janelle Monae in a look from Chanel's Egpyt-themed Metiers d'Art collection, which was shown in the Temple of Dendur at the Metropolitan Museum of Art this past December.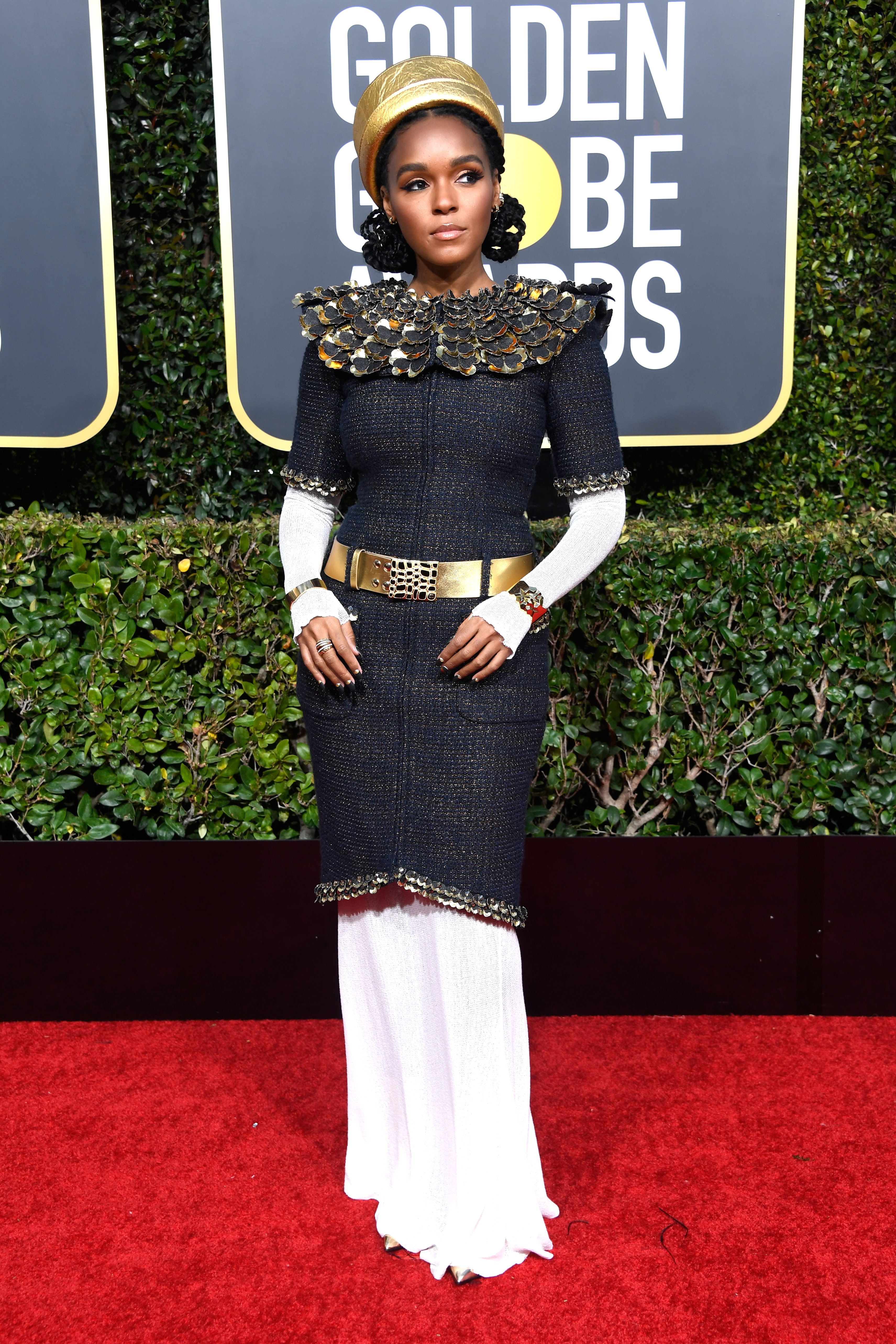 The outfit is peak Monae, from the vast, bejeweled collar to the Jackie-Kennedy-goes-to-space gold hat, which Karl Lagerfeld crafted as a couture answer to the Egyptian cap crown (see: Beyoncé muse Nefertiti). Let's take a closer look: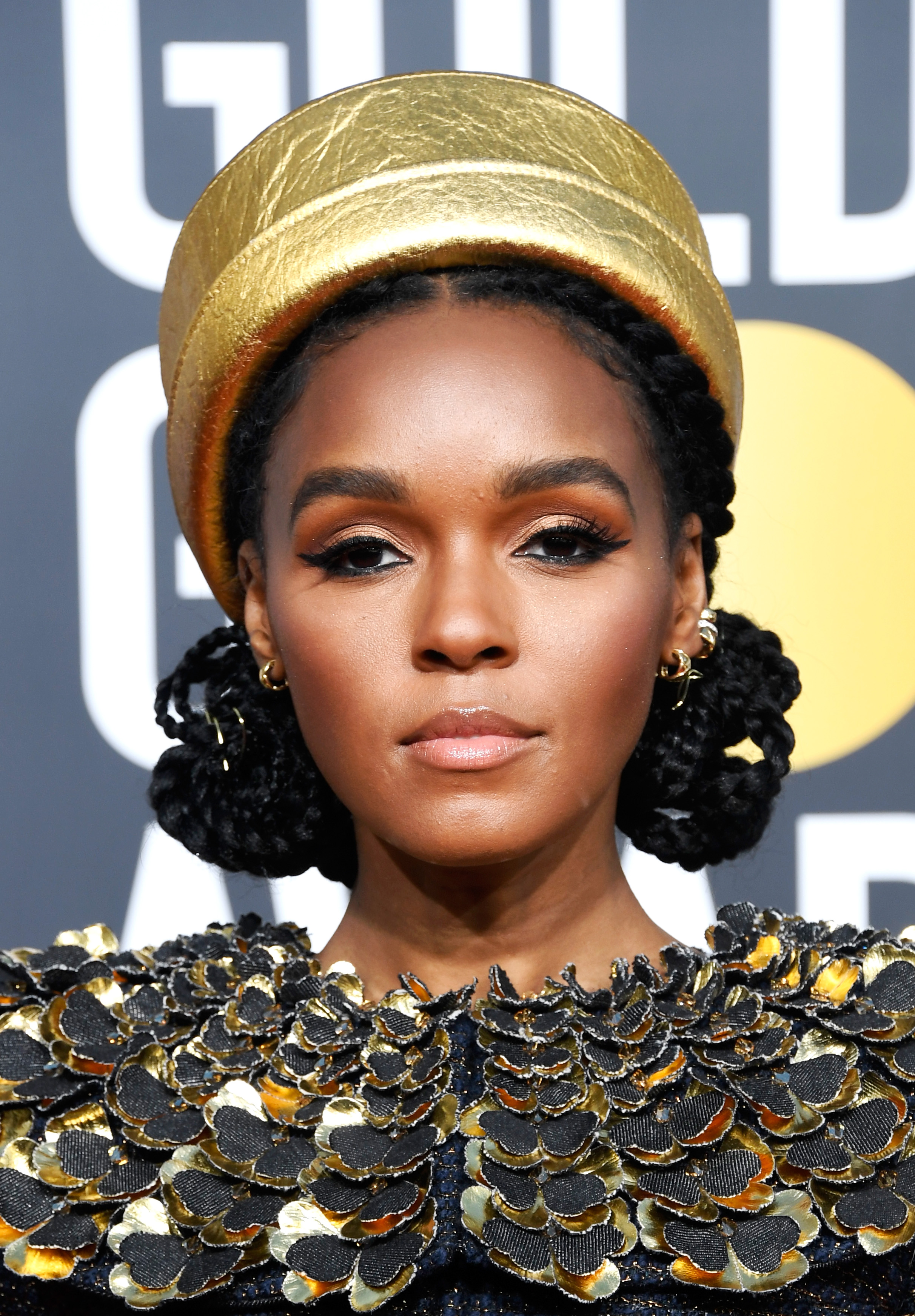 The whole collection was designed to reference Egyptian style, with skirts rising in the front "in imitation of the shendyt, or wrap-around kilted skirt, worn by men in Ancient Egypt and so familiar from the period's hieroglyphs," wrote Vogue's Hamish Bowles; gold and scarab blue were woven into the collection, with actual scarabs appearing in jeweled form. On the runway, the collection (like many of the house's Metiers d'Arts shows), seemed more at home in the realm of fantasy than reality, but Monae has brought its ancient air just close enough to earth.