Photo illustration by Tyler Watamanuk.
Bootleggers Are Making Knockoff Designer Sneakers That Don't Even Exist IRL
Entrepreneurial hypebeasts are turning dream collaboration sneakers into unauthorized realities.
Photo illustration by Tyler Watamanuk.
If you know exactly where to look, you can buy a near-perfect replica of the latest collaborative sneaker from French luxury house Balenciaga and buzzy streetwear label Off-White at a fraction of the retail price. You can also purchase the new Gucci x Adidas sneaker or the Supreme logo-adorned version of Kanye West's sought-after Yeezy Boost.
The only catch is that none of these collaborations actually exist—not officially, at least—but that hasn't stopped a new class of bootleggers from turning these hypebeast wet dreams into physical realities.
Historically speaking, counterfeit goods are supposed to look like the real thing, which is to say a "real thing" that is first produced by the fashion brands themselves. The bootlegger business, a shadowy global market estimated to be worth over $460 billion, has long been considered one of the biggest threats to the fashion industry. It disrupts supply chains, steals sales, and weakens brand reputations. But the thorn in fashion's side has always operated under the pretense that image-conscious consumers want knockoffs that can pass for originals. So why are younger fashion enthusiasts suddenly spending their cash on deliberately faux sneakers?
To start, there is a longstanding tradition of sneakerheads posting heavily Photoshopped images of hypothetical collaborations that mix styles and brands that would typically never intersect. What started as an online community flexing its creative chops (and trying to outdo one another in the process) has morphed into a full-blown phenomenon. (The recent burst of collab-mania in fashion has only expedited its popularity, too.) These mock-ups have lived on sneaker forums like NikeTalk and design websites like DeviantArt, but have since found a new home on Instagram, where they rack up thousands of likes thanks to an algorithm and discovery page that gives the images a larger audience than ever before. The practice has evolved into a niche industry, with personalities The Shoe Surgeon and Ceeze turning the desire for hybrid sneakers into customized real-life products that you can actually buy. However, it takes hours of labor-intensive work and requires a highly skilled hand just to produce a single pair of the one-off shoes.
Now, consumers can browse quasi-legit-looking (but still completely unauthorized) e-commerce websites that contain hundreds of one-for-one replicas and fictionalized designs (like the aforementioned Balenciaga x Off-White model), and order with a couple of clicks. Prices for these types of fake sneakers can range from $70 to $180 (USD) and shipping can take upwards of two months, but it's a small price to pay for access to a fashion collaboration so rare that it doesn't even exist. The copycat sneakers are re-created expertly by factories in China, either by deconstructing and reverse engineering an original pair, or by gaining access to actual blueprints and production secrets. Once produced, listed online, and sold, the bootleg footwear is then delivered in nondescript boxes by discreet international couriers.
As the status of sneakers continue to rise on streetwear and high fashion, the booming black market only appears to be gaining momentum by the season. Counterfeiters are using Facebook and Instagram's marketing tools with increasing precision to target potential consumers. Reddit's "Replica Sneakers" forum has grown from 10,000 to 71,000 subscribers in just two years. Outside of easier accessibility to quality bootlegs, there is a wider cultural trend at play here: a blurring of lines between real and fake, high and low, desirable and undesirable.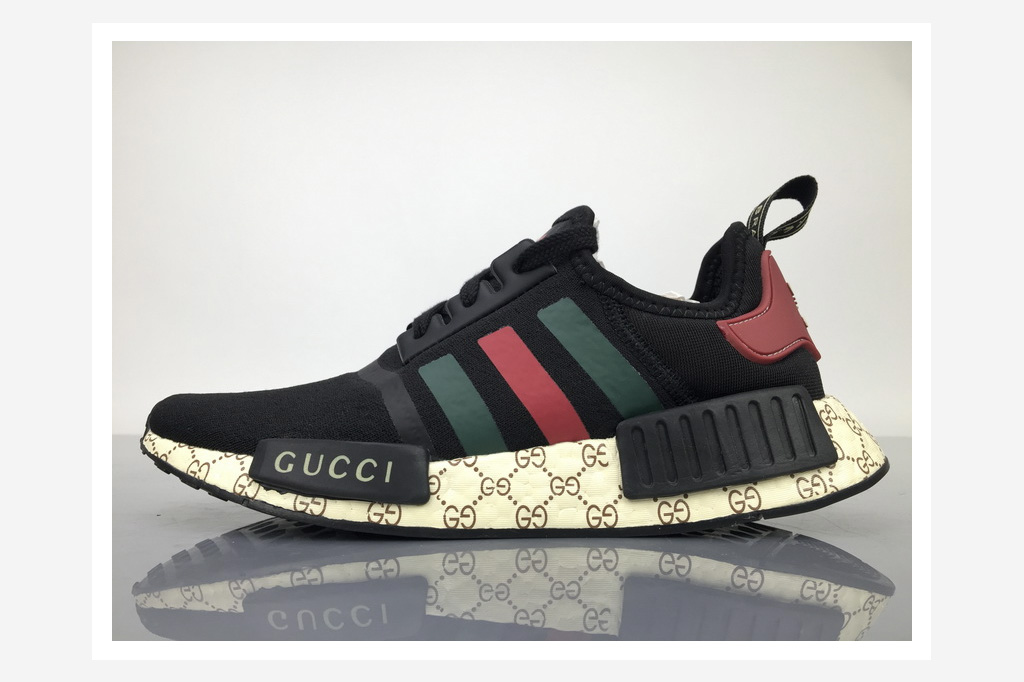 One of Alessandro Michele's recent collections for Gucci sold a replica of a popular counterfeit Gucci T-shirt that you can find for sale on streets in major cities. Designer Mike Cherman, under his semi-bootleg Chinatown Market moniker, released an intentionally fake Supreme x Louis Vuitton handbag that was lauded in a New York Times Style feature. Balenciaga and Vetements have blended the line between fashion, bootleg, and parody with Demna Gvasalia's willingness to riff on third-party logos from the likes of politicians and shipping couriers. Even Drake counts a custom pair of "collaborative" Air Jordan and Stone Island sneakers (a partnership that does not officially exist) in his personal collection of kicks. All of this has helped usher in the notion that bootleg and unofficial fashion, even to the level of being obviously unsanctioned, is just a cool and flex-worthy as its more expensive and legitimate counterparts.
Take the Balenciaga Triple S sneaker, perhaps the most "of the moment" sneaker, its bulky silhouette is instantly recognizable, and perfectly encapsulates the current ugly-as-fashion trend. (Plus, it comes with a status-signifying price tag of $800.) To add Virgil Abloh's well-known screenprint motif on top of an already hyped-up sneaker is to layer hype on top of hype, and today's Internet-savvy counterfeiters know this. They understand the excitable sneakerhead audience on a deeper level than bootleggers of decades past. One website offers replicas of Abloh's coveted "The Ten" collection in sneaker models that Nike didn't even produce, even applying the same aesthetic to a popular Kanye West Adidas shoe—arguably a "rival" shoe.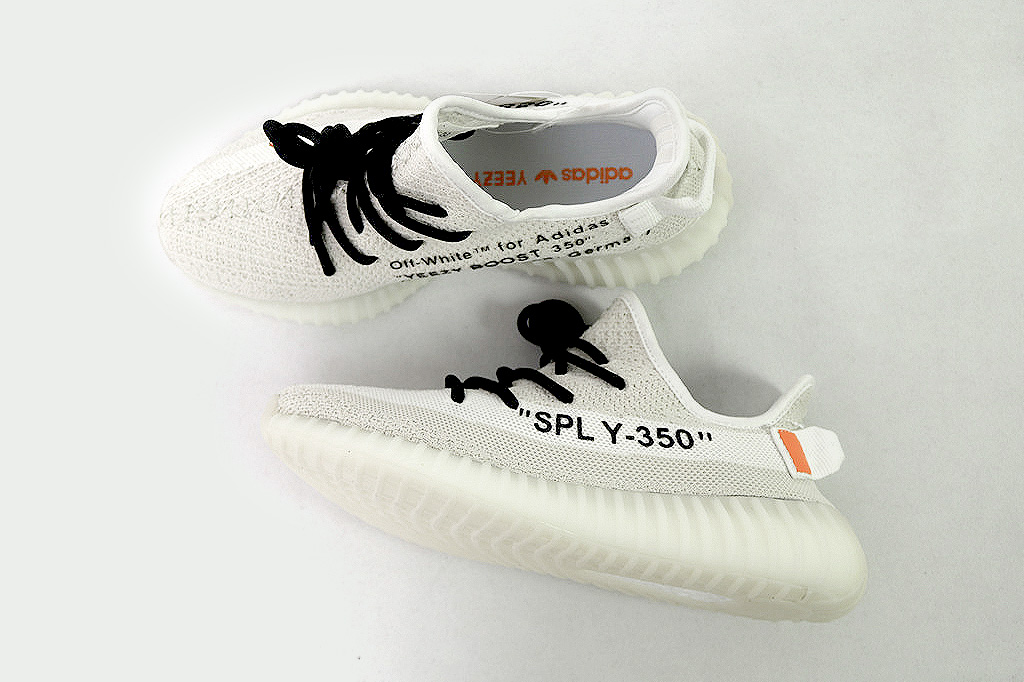 Bootleggers may produce some unconventional styles, but they don't stray too far from the brands that are guaranteed to sell: Nike, Adidas, Supreme, Gucci, Off-White, Balenciaga, and the like. They're remixing trends and brands with a keen understanding of contemporary streetwear and fashion to give a niche audience exactly what they want. It's reminiscent of the early work of Daniel "Dapper Dan" Day, the iconic 1980s bootlegger and influential tailor who reworked luxury luggage into jackets and created his own logo-print pieces for a hip-hop and athlete clientele in his Harlem store. Day offered a product that didn't previously exist to a demographic that high-end brands mostly ignored, and his customers welcomed it with open arms. Just this month, in a full-circle moment, over two decades after his boutique was sued out of existence, Gucci and Day opened an joint atelier in Harlem, N.Y., the latest step in a now-official partnership that began last year after Gucci itself was accused of ripping off Day's designs.
There has been an inversion of power in the fashion industry: bootleggers, self-taught designers, and self-prescribed influencers carry more cultural cachet than ever before. The Internet has put creative and communication tools in the hands of those who previously never had access. Perhaps the older luxury consumer would never be caught dead in a knockoff of any kind, but, even just a couple of years ago, wearing counterfeit designer goods (deliberate or not) was considered a faux pas among the younger fashion crowd, too. Now, we're living in a "post-truth" world full of lavish fashion, loud design, and logo-crazed consumers. The name of the game is rarity and exclusivity—authenticity be damned. Some sneakerheads just want their kicks to fly the banner of their favorite brands; it doesn't matter if the shoes are real or fake, and the bootleggers know it.