Michael Comte, Aialik Glacier, 2017
Michel Comte's New Show Reveals the Terrible Beauty of Climate Change
Fashion photographer-turned-mountaineer Michel Comte makes spectacular photographs of remote landscapes with a concerned eye to fast-vanishing glaciers.
Michael Comte, Aialik Glacier, 2017
The name Michel Comte may still be associated with fashion and celebrity photography, but those are titles the artist now yearns to shed—and never expected in the first place. Comte fell into fashion photography when, in 1980, Karl Lagerfeld asked the then 25-year-old to shoot a Chloé campaign. Since then, he's worked with Givenchy, Nike, BMW, Hennessy, and many others, and photographed Jeremy Irons, Mike Tyson, Miles Davis, Helena Christensen, Naomi Campbell, Louise Bourgeois, and Sharon Stone. Before, during, and after this era of editorial and commercial work, however, the Swiss artist developed—and continues to explore—another interest: climate change.
Now Rome museum The Maxxi is hosting Comte's never-before-seen series Light. An avid mountaineer, the artist has spent more than 30 years documenting the rapid changes of glacial landscapes, from the Himalayas to Mount Kilimanjaro. In the exhibition, viewers will confront environmental flashpoints in close-up images of pristine, silvery landscapes that look like the products of Photoshop manipulation. Also on show are sculptures, installations, and projections. And later this month, he'll also present Black Light, White Light an expansion of Light, at the Triennale di Milano.
Above: The exterior of The Maxxi, National Museum of the 21st Century Arts, Rome, with a projection of Michael Comte's Light. Video mapping by Manuel Savoia. Courtesy of Michel Comte

GARAGE: I read that you stopped doing commercial photography to focus on Light a little less than ten years ago.
Michel Comte: I stopped most of my commercial work in 2009, but this project began much longer ago. My grandfather was one of Swissair's three founders. His co-pilot took the very first series of photographs of the Swiss glaciers in 1914, and my grandfather and I looked at pictures from that period when I was growing up. I was also an active mountaineer until an accident in the French mountains in which my best friend was killed as we were hiking together. After that, I kept climbing, but not extreme climbing, and I began to record the mountain landscapes, in particular the glaciers.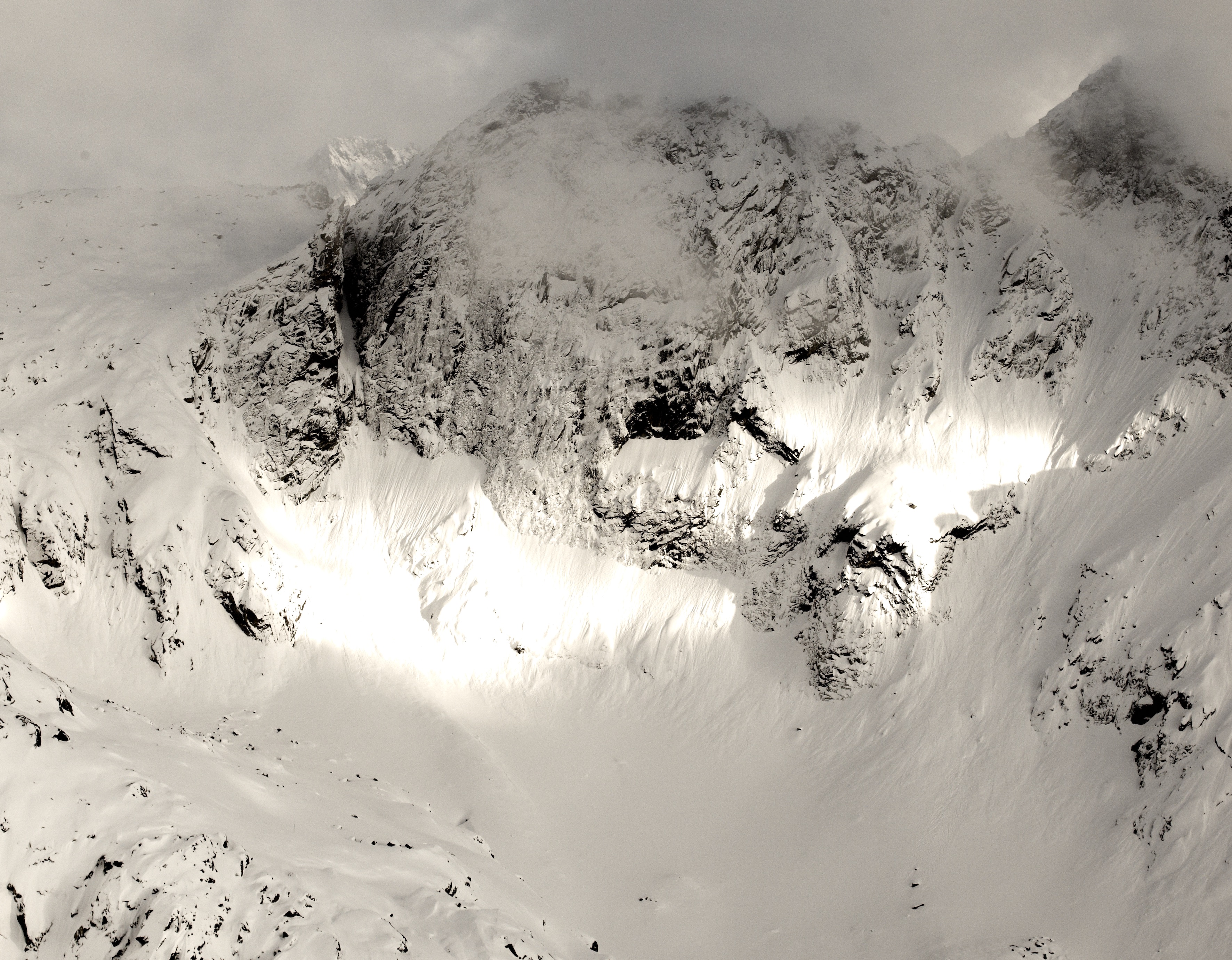 So your interest in environmentalism must've predated your fashion work. How did Light, specifically, come about?
In 1975, before even starting university, I wrote an essay about the limits of growth called "Water Is the Oil of the Future" and was invited to speak in front of The Club of Rome, one of the first organizations concerned about the environment. Then, in 1986, I spent a year in the Tibetan Himalayas. I met a group of Chinese scientists at a very remote monastery and we talked about water. They told me: "The reason China is in Tibet has nothing to do with the Dalai Lama or religion. The Chinese are here because Tibet is the water reserve for China's future." These scientists predicted a great ice melt between the years 2005 and 2010.
I returned to Switzerland and found scientific data that confirmed the glaciers were retreating 20 centimeters a year. This intrigued me and it's why I decided to inspect all of the glaciers in the Himalayas over a period of two years. What I discovered was shocking. I went to one glacier and a year later 50 meters were lost, not 20 centimeters. I went to another glacier and, in one year, we lost 300 meters. I went to British Columbia and climbed Mount Kilimanjaro; there was no snow in some places. I thought to myself, "Wow, we really have a problem," and that was how this project was born.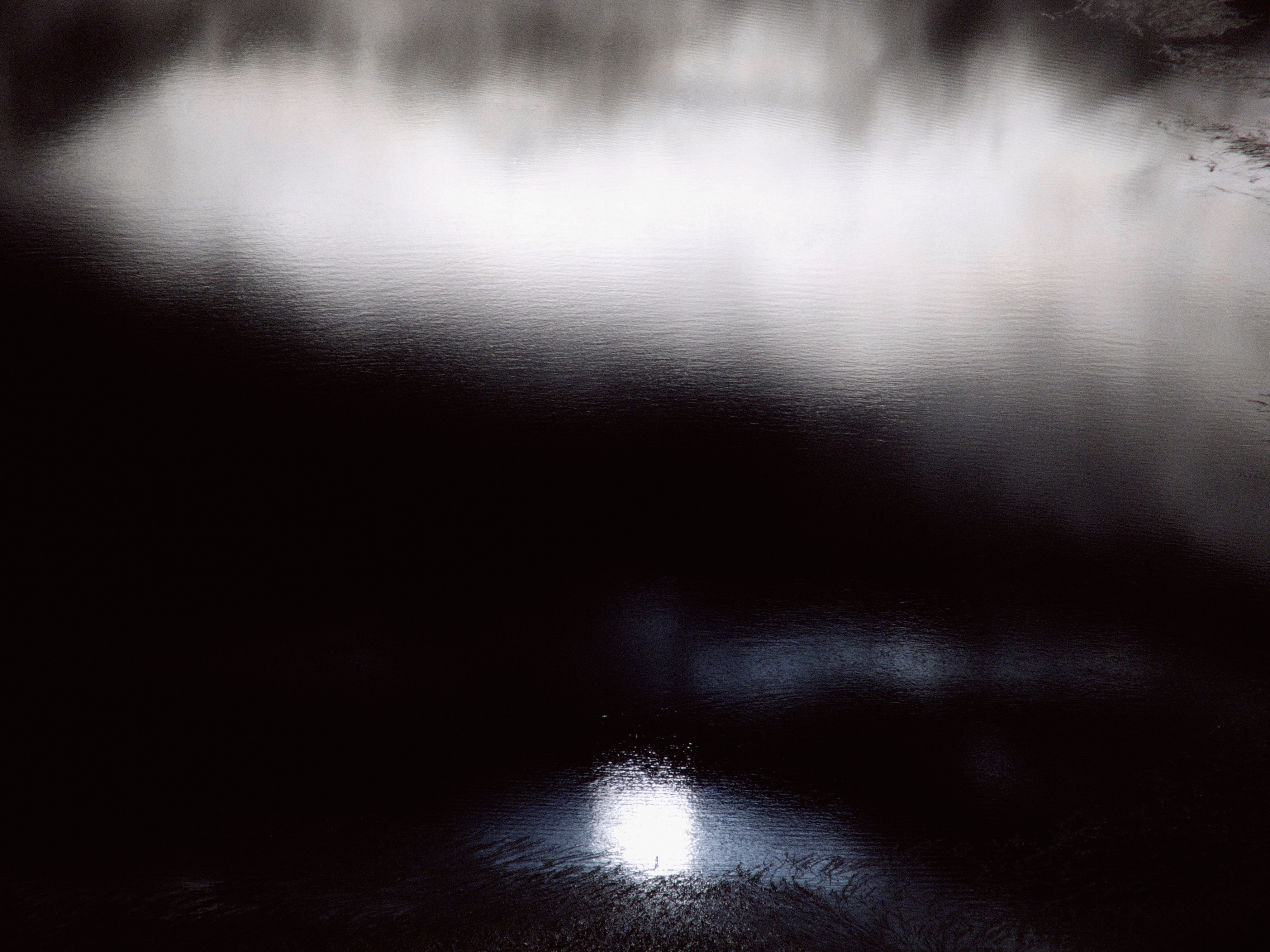 How did you balance this interest with fashion?
During my career as a fashion photographer, I also took long breaks to volunteer and better understand how people were trying to find solutions to the looming environmental crisis. Between 1996 and 2001, I contributed to the construction of the orthopedic center in Kabul. I was part of the International Red Cross committee for many years. I was always split between these two worlds, fashion photography and environmental advocacy.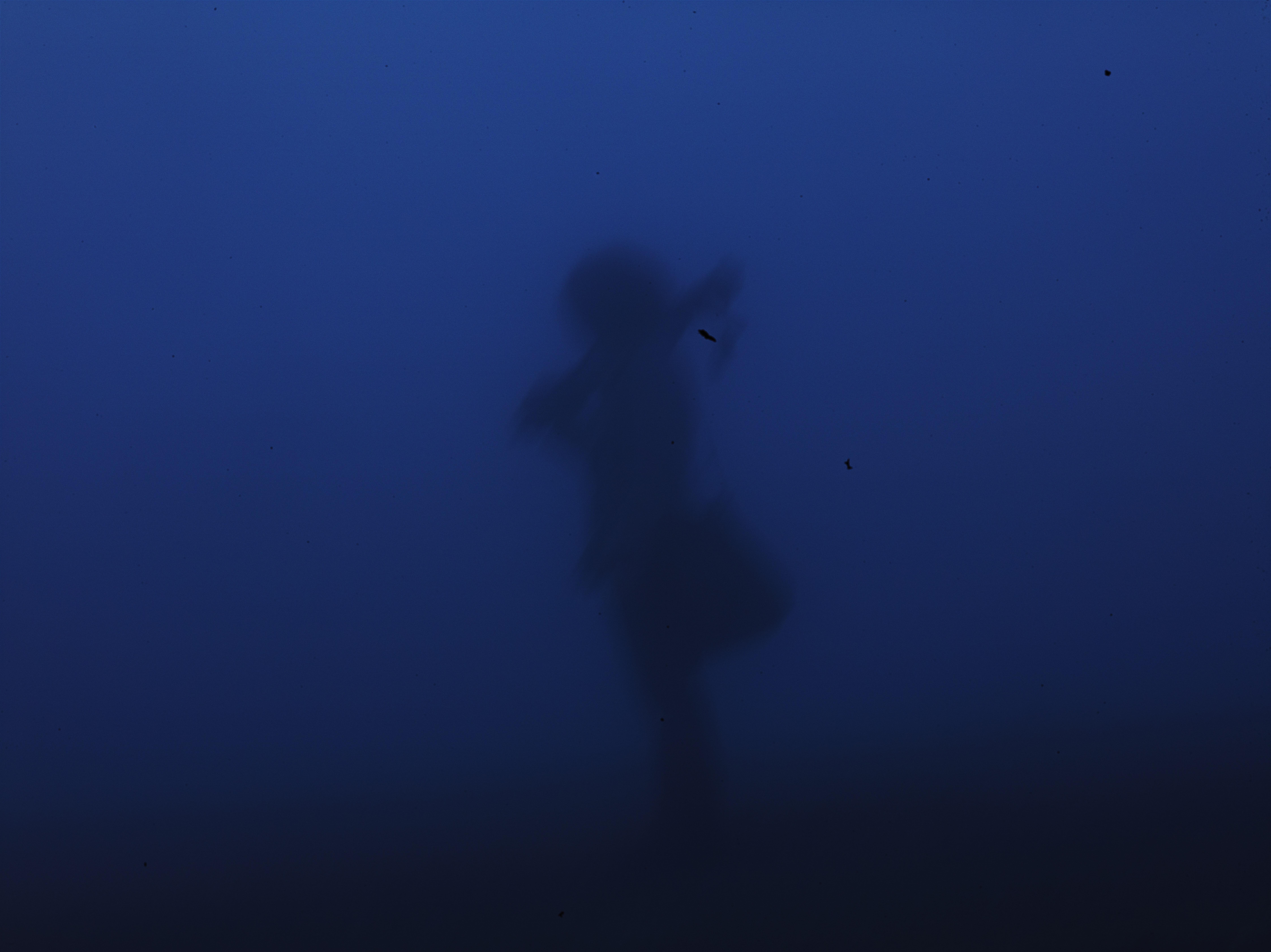 At what point did you also become interested in film, sculpture, and installation?
I became interested in different kinds of art at a very early age. In the 1970s, I was in the States and went to the Mohave Desert where I saw Michael Heizer's Double Negative. I also liked the stone pieces that [Joseph] Beuys did and I was very taken by Robert Smithson's Spiral Jetty and Walter De Maria's Lightning Field. I was also a producer of Trouble Makers (The Story of Land Art), a film by James Crump. I've always been obsessed with land art as a form of contemporary art, and Light is extremely related to this.
What prompted you to leave fashion behind and focus on art?
You know, I don't like retrospectives. I get tired of the same questions being asked over and over. I especially disliked the stigma of being a "star photographer." It was always the worst thing anyone could ever call me. I never ever felt I was working with stars. My relationships with many of the people I worked with lasted 25 to 30 years. People like Louise Bourgeois, Jeremy Irons, Ben Kingsley, Sophia Loren, and William Defoe, for me, were not only celebrities; they were so much more. When an assignment had a celebrity angle, it had to be fascinating in a strange way, like Sharon Stone—those pictures were mad.
This "star" stigma is one of the things I've been working to get rid of. It was very difficult and involved building new relationships with galleries and museums based on a very different perception of me and my work. I am now working with great museums that give me creative freedom and Galerie Urs Meile, Beijing, represents my work worldwide. So it has been an unusual path, it's taken a lot of hard work, and I've had to invest a lot of time and money, but I do it because I am passionate about contemporary art—and about my subject.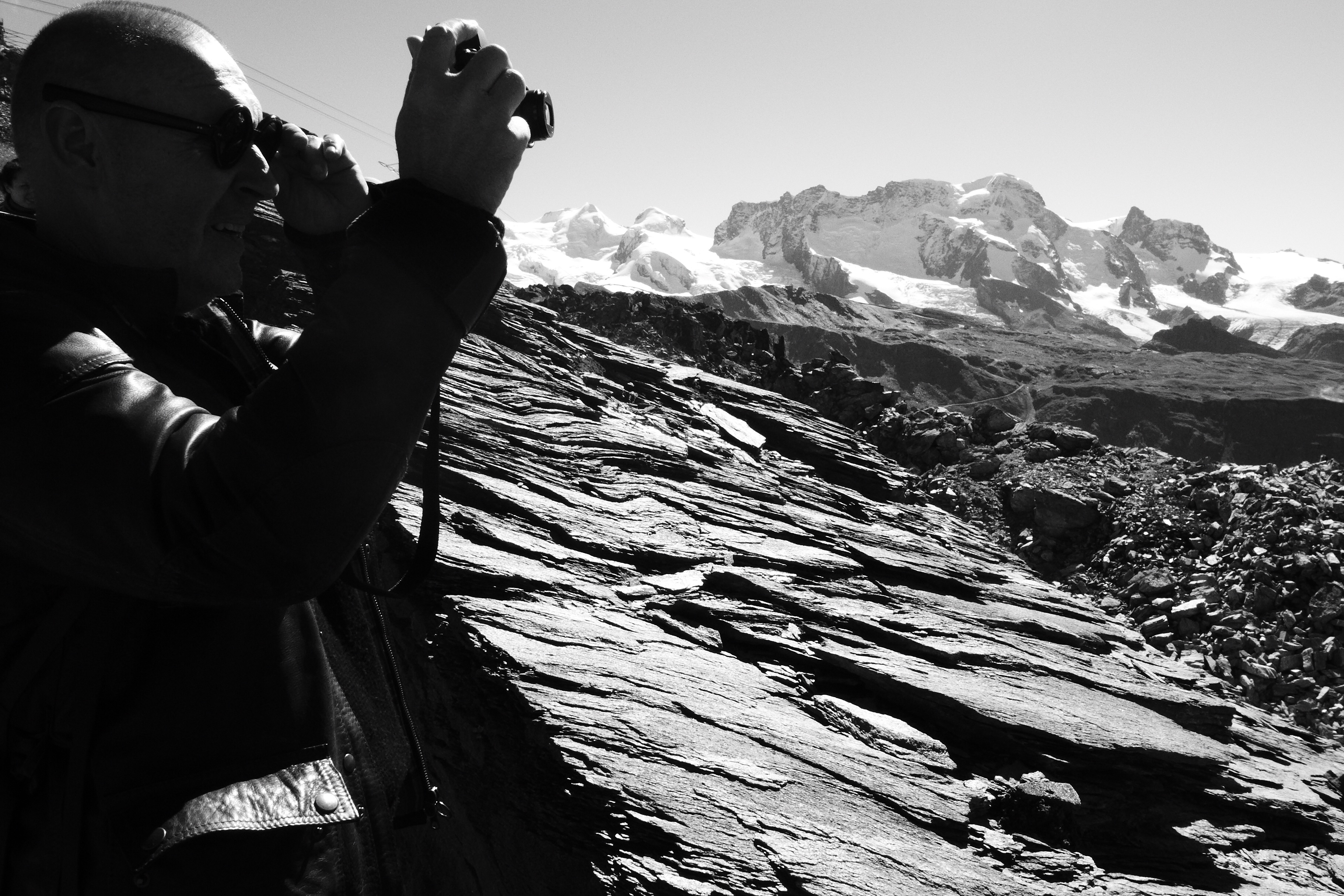 Light is on view at The Maxxi, Rome, from November 15 to December 10. Black Light will be part of the Triennial di Milano from November 28, 2017, to January 6, 2018.