Kenny Scharf, Were Melting Together Night and Day, 2017. Photograph by Adam Reich
Kenny Scharf's New Paintings Will Melt Your Face
"This is my new sloppy style!" Kenny Scharf's new show at Jeffrey Deitch forms part of another exuberant multipartite return to New York by the prolific '80s downtown scenester.
Kenny Scharf, Were Melting Together Night and Day, 2017. Photograph by Adam Reich
A few years ago, on the cusp of a previous Kenny Scharf revival, I joked with the artist about how fortunate we were to be benefiting from nostalgia for the downtown 1980s New York scene. His response was an expression of relief: "I'm just glad it's not a stigma anymore!" With Scharf newly ratified by his prominence in Fast Forward: Painting from the '80s at the Whitney, a major solo show just opened at Jeffrey Deitch, and a starring role in Club 57: Film, Performance and Art in the East Village 1978–1983, opening at MoMA at the end of the month, the one-time unfashionable status of Scharf's visionary playfulness seems even more distant now than does the rambunctious decade itself. And if the retrieval of Kenny's infectious optimism and radical antics is a vital reminder of how passionately creative and freewheeling NYC was at its economic nadir, there remains something fierce in his new work that is palpably now.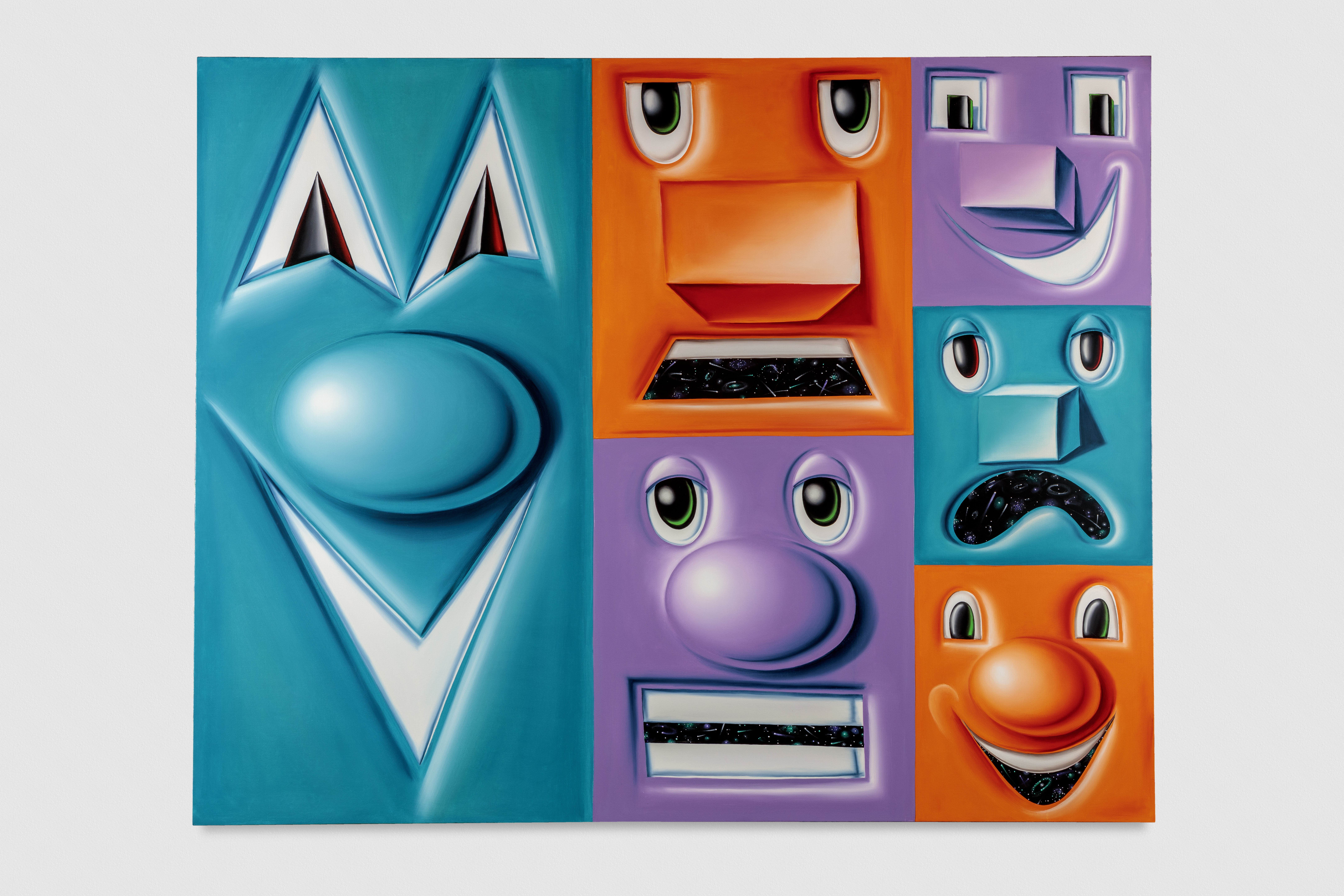 In a festive dinner hosted by Jeffrey Deitch in his gallery on Friday night, friends and fans gathered to fete Scharf as a conquering hero returned, the artist's ebullient, irreverent presence a bit of magic missing from the city since gentrification and professionalization pushed him back to his native LA. Deitch, whose hosting ability has at times almost overshadowed his curatorial acumen, packed his cavernous Wooster Street space with two endless tables of veteran insiders and inveterate outsiders, and with what can only be described as an abundance of love rarely displayed in the art world.

Present was the requisite smattering of important collectors, including Lenore and Herbert Schorr as well as Andy and Christine Hall, ordinary people with extraordinary tastes. Legendary dealer Tony Shafrazi, who was fundamental in launching Scharf's career (as well as those of Keith Haring and Jean-Michel Basquiat, the trio becoming for a while inseparable downtown three musketeers), was also on hand, as were the curators of MoMA's Club 57, Ron Magliozzi and Sophie Cavoulacos. Artists Lee Quinones and Swoon, who like Scharf have been as lauded for the work they do on the streets as much as in museums, joined icons of the city's freaky past including photographer Maripol, designer Fred Sutherland, and performance artists Kembra Pfahler and Samoa.

Paper Magazine publisher Kim Hastreiter regaled the dinner with stories about taking acid and driving to Washington, D.C. with Kenny and Kwong Chi. Celebrating too was the divine diva Joey Arias, who along with Scharf was a background dancer for the late great Klaus Nomi and gave Kenny his first ever show at a late-'70s midtown boutique anointed by the Times as "the daytime Studio 54." As Arias took the stage for a wild set of high-drag post-burlesque numbers—ribald but also oddly existential, with questioning titles like "Why don't you do right, like other men do" and "Is that all there is?"—I wondered whether anything could be more deliriously fun and colorful.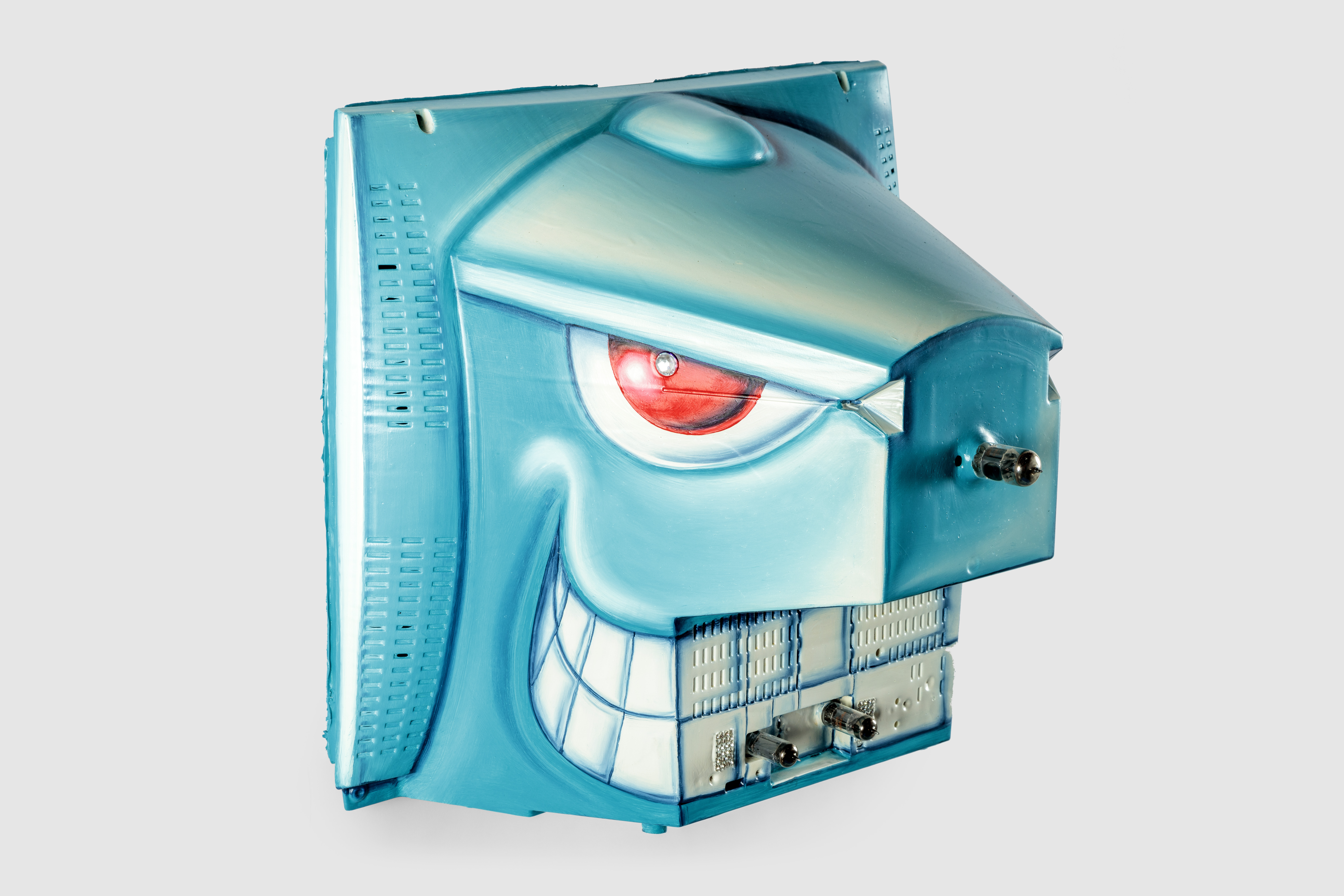 The answer, of course, was the art of Kenny Scharf. Kenny after all is the one who named the seminal East Village graffiti gallery Fun, and his mutant mix of halcyon futurisms, custom-culture assemblages, and influential Pop Surrealism have constituted a consistently eye-popping oeuvre. Always impossibly optimistic, part of the greater glory of his new work at Deitch is the dark shadows that creep into each candy-colored dreamscape. Enjoying his Assemblage Vivant Tableau Paintings, amassed from the detritus of our perpetual consumerism, or his TV Bax series, anamorphic intimations of comical faces on the backs of old TVs, we're reminded how Scharf was the dreamy beachcomber who once foraged streets for the discarded material of his aesthetic alchemy.

The tour de force at Deitch this time though is a suite of brilliantly demented melting-face paintings, evocations of our toxic ecological and political environment, social disintegrations of our body politic with a sly wink to the Abstract Expressionism that ruled the town in the decades before Kenny and his cohorts changed the language of painting. Standing before their fountainlike font of cascading drips, I reminded Kenny how, much as he, Haring and Basquiat won the begrudging respect of New York's great train writers, they never could understand how these guys always let the spray paint drip. "I love the drips!" he enthused "this is my new Sloppy Style!"

In a forthcoming documentary on Kenny directed by his daughter Malia Scharf, Tony Shafrazi talks about how Keith, Kenny, and Jean-Michel were unlike any generation of artists before them because they loved to dance and brought that with them into the studio. It's a sad fact of history that his friends aren't with us anymore. But much more than merely a survivor, Kenny Scharf hasn't lost a step.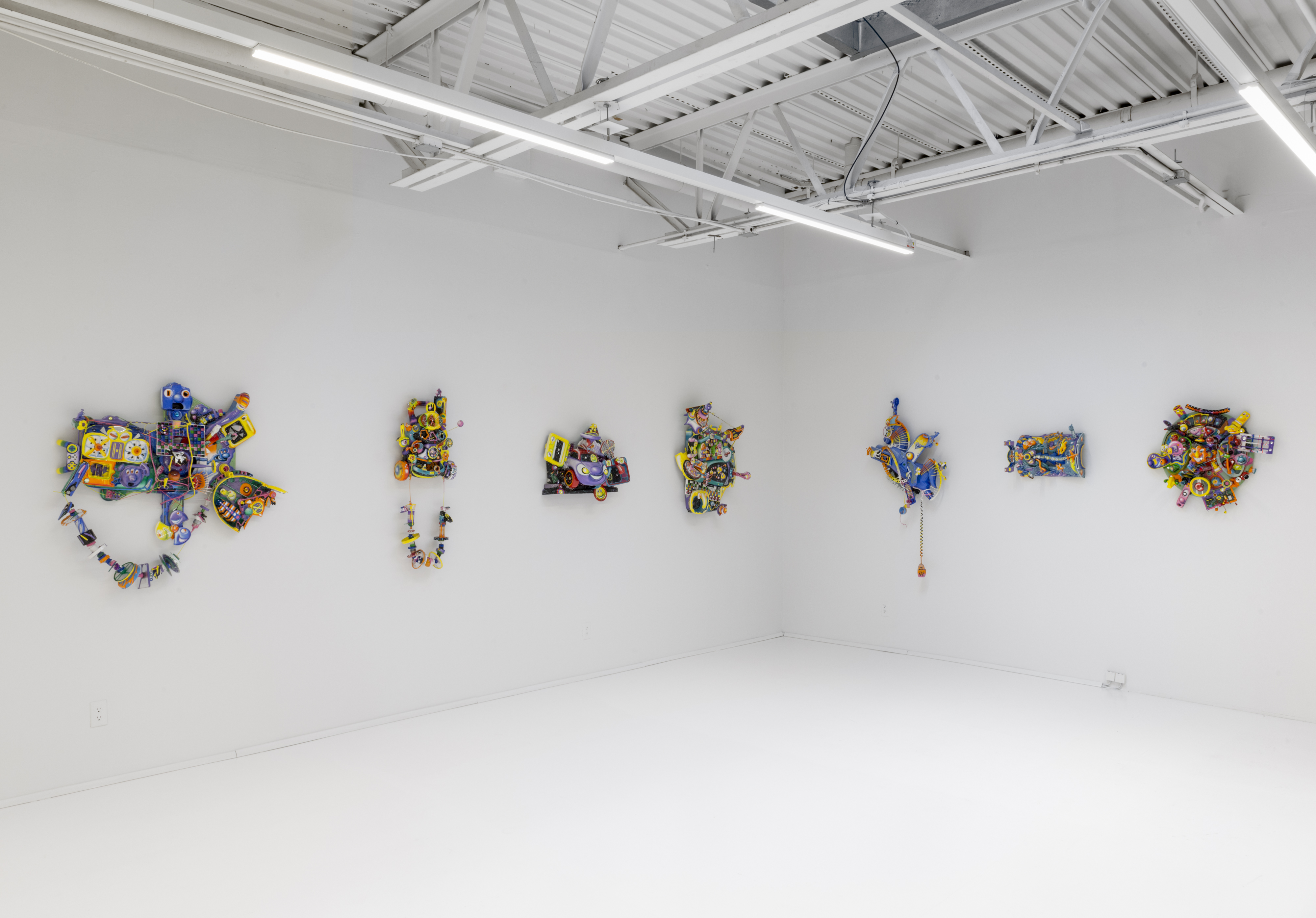 Kenny Scharf: Inner and Outer Space is on view at Jeffrey Deitch, New York, through December 22.