Agnona's Latest Collection Channels Caroline Bessette-Kennedy's "Rigorous Taste"
The Fall Winter 2020 collection, which was focused on sustainability, also saw the brand's return to menswear.
In developing his vision for the Agnona Fall Winter collection, Creative Director Simon Holloway was impacted by a Jordan Wolfson piece he saw at Frieze featuring John Kennedy Jr. and Caroline Bessette-Kennedy.
"The piece reminded me of the complete and utter elegance of that era. Caroline had such rigorous taste. To the casual observer it was polished uptown style, but in fact her clothes were meticulously chosen and of cutting edge design." It's true—at the time of their reign as New York's most stylish couple, Besette-Kennedy was working in PR and dressing the part at Calvin Klein in its 90s peak.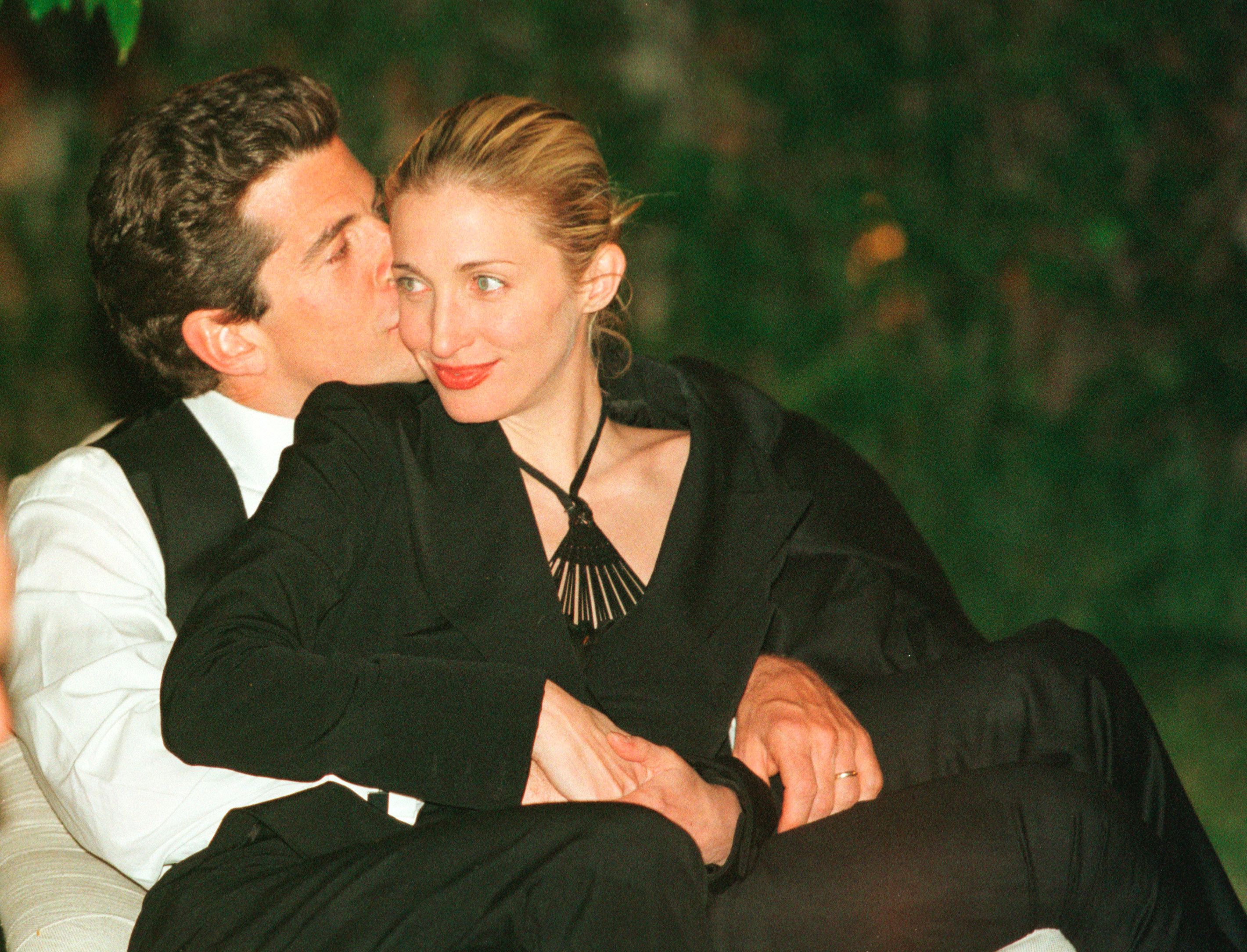 Agnona's Fall Winter 2020 collection was full of luxuriously refined staples like a camel hair peacoat trimmed in suede worn with denim trousers, a strapless leather dress in an inky indigo, and the perfect trench. There were additional nods to the '90s, like thick socks worn with sandals, combat boots worn with plaid and floral skirts, and cozy beanie hats.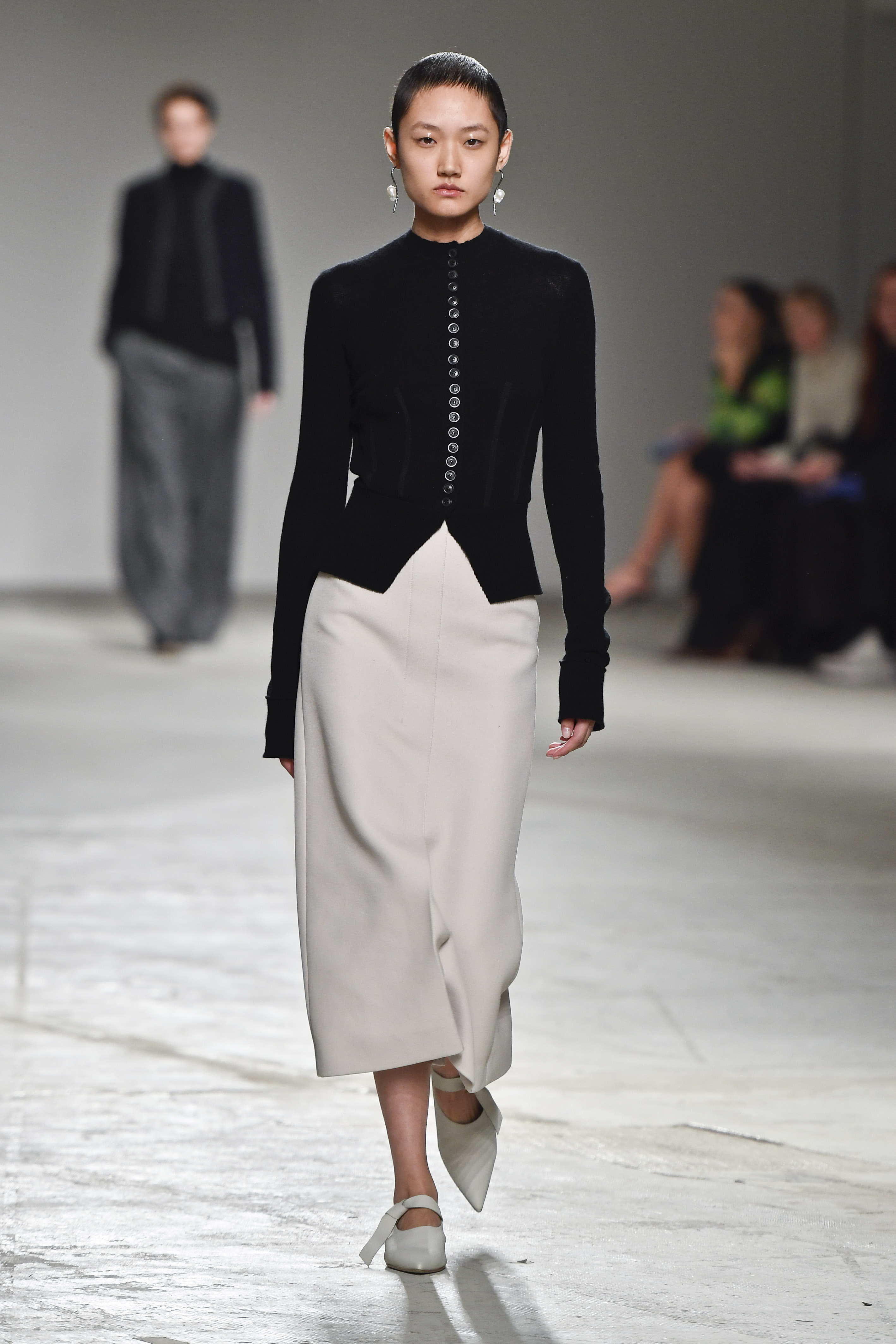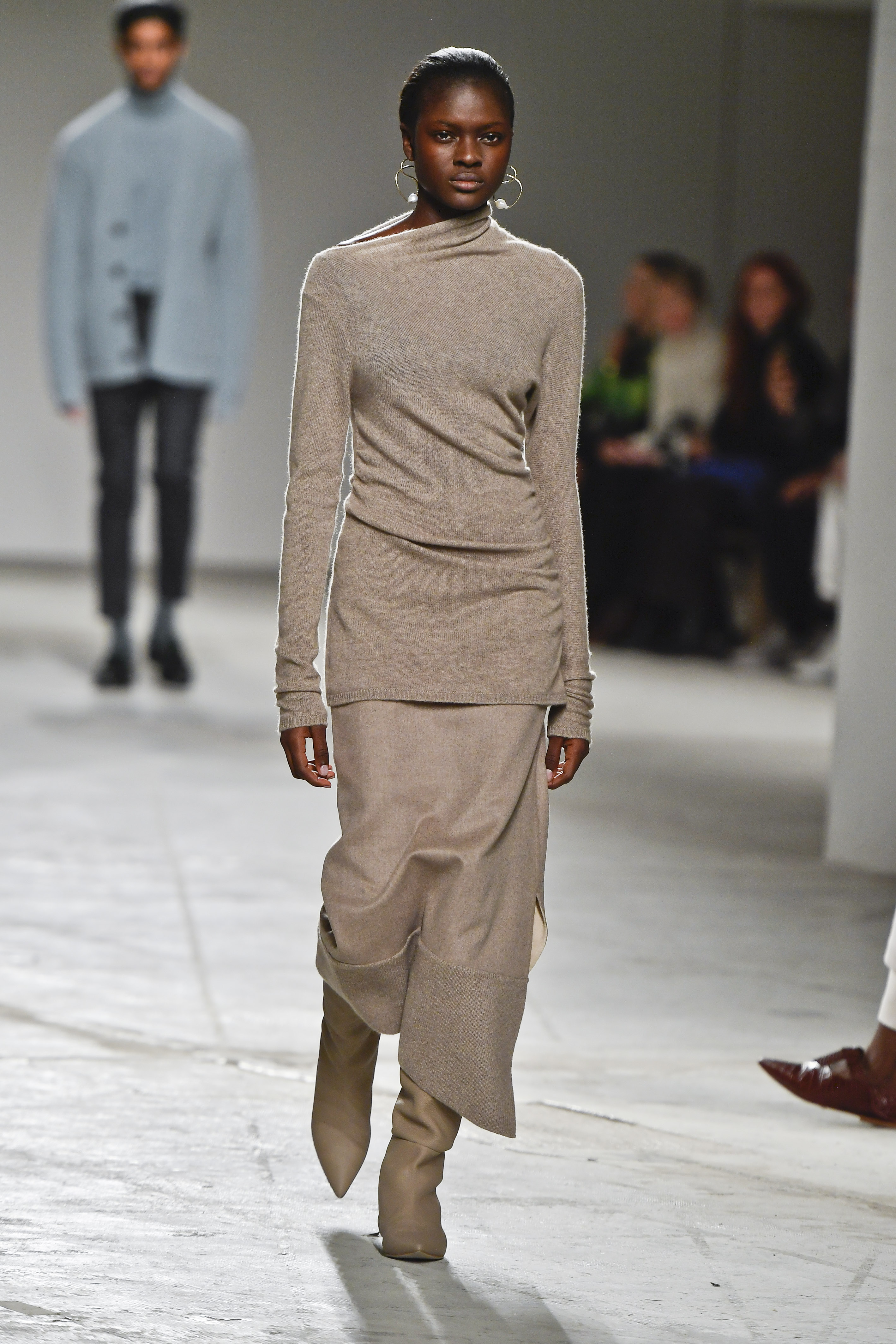 Reintroducing menswear to their offering for the first time in 20 years, the brand took cues from the Kennedy's All-American aesthetic, with Ivy-League hallmarks like chunky cable knits, cabled socks with loafers, turtlenecks and elbow patches. The intentionality underlying the collection was not just limited to the references—the Agnona team was also focused on sustainability, using undyed fibers and recycled cashmere.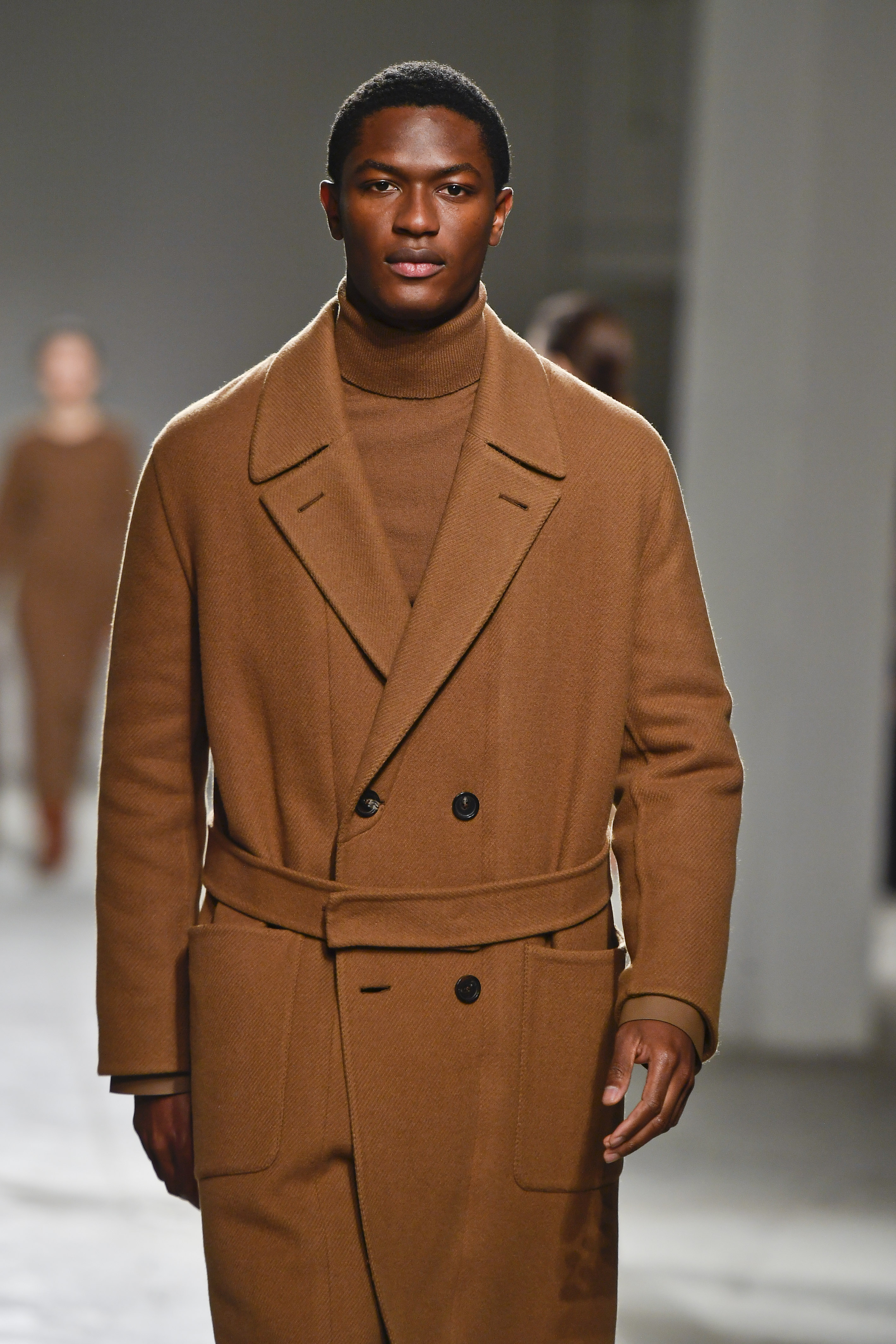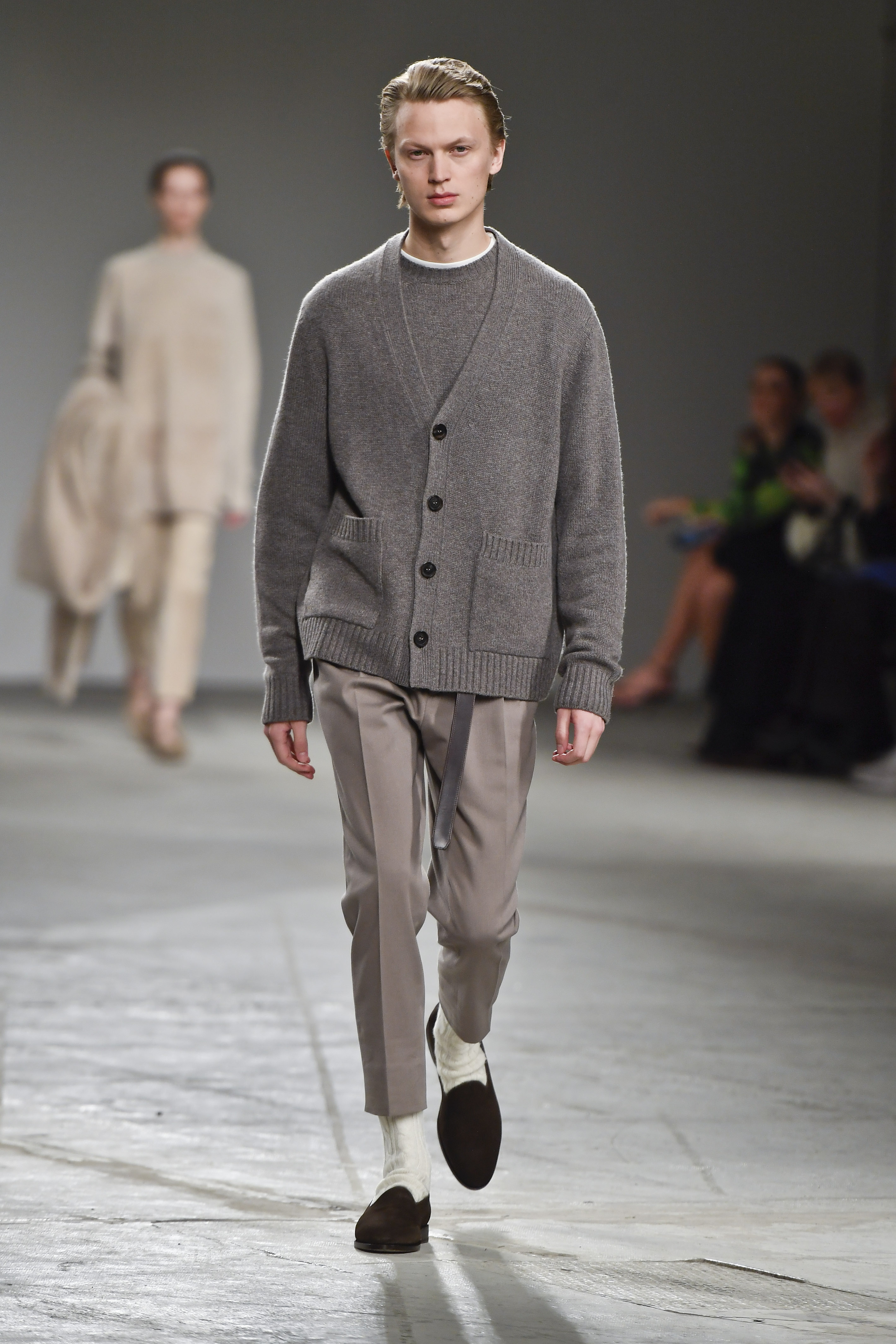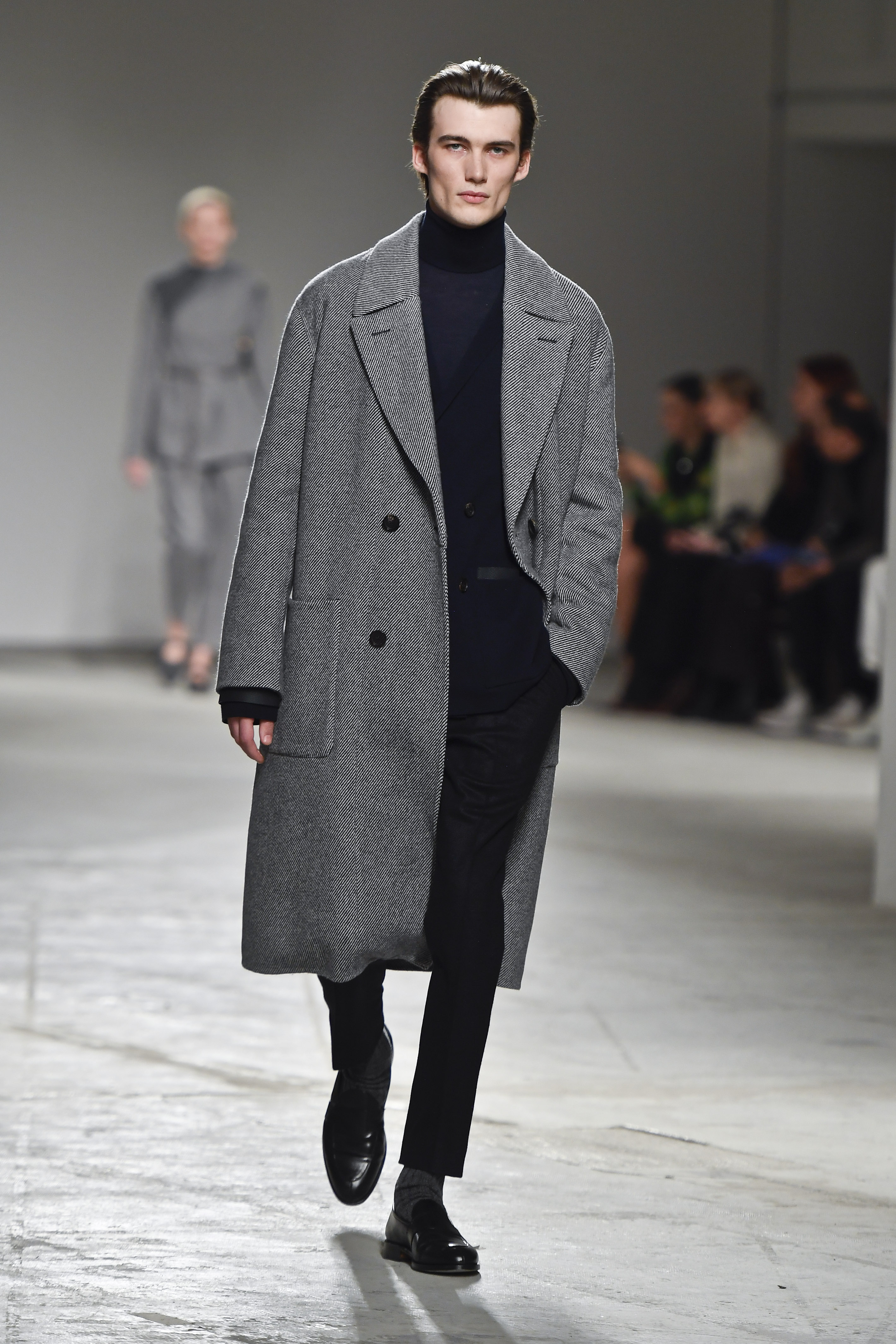 Also in the mix was our Fashion Director Gabriella Karefa-Johnson, who led a crew of influencers in a five-part takeover granting us exclusive access to the front row. Using the hashtag #AgnonaFashionStories, Tamu McPherson, Chiara Totitre, Alessandra Airo, and Evangelie Smyrniotaki shared everything from getting ready in their hotel suites, to their top picks from the collection, to their favorite songs playing on the runway.
Click through the highlight below to see more from their afternoon at the Agnona Show.
Tagged: