All images courtesy of Celine.
18 Absolutely Essential Things from Celine's New Menswear Collection
Are we human or are we e-boys?
All images courtesy of Celine.
This past week, Hedi Slimane debuted his new menswear collection for Celine. Dubbed "The Dancing Kid," it was inspired by boys doing dancing TikToks in their bedrooms, and boys who skate, and boys being boys. That Slimane would be inspired by the youth is no surprise, but what is surprising is how a collection with such a specific point of reference could turn out to capture the vibe of How We Dress Now.
One reason for that is that the collection is made up of really great pieces—perfect oversized slouchy sweaters, funky (yes, funky) sneakers, incredible accessories—and the styling, by Slimane himself, has an extremely "just picked up whatever was lying around me when I got out of bed this morning" vibe. This is not a season about "full looks," and the fact that there are probably a million different ways these clothes could be put together inherently lets the person wearing them come through. Oftentimes Slimane can be prescriptive, only certain people with certain bodies look like they can wear his clothes, but for spring, it's all very come as you are (yeah like the song but also yourself).
So despite the fact that I am not a teen boy, do not skate, do not have a TikTok, and am possibly old enough to be the parent of an e-boy, I feel seen by these clothes. They don't really match and sometimes they don't make sense which is why they are perfect. This is the most elevated form of quarantine dressing and I want to wear almost everything that went down the runway. Which, by the way, was the Circuit du Castellet, described on its website as "an exceptional place dedicated to leisure," which is how I'd also like to describe myself some day. (The opening drone shots of the empty racetrack were also very good!)
Now, on to the fashion!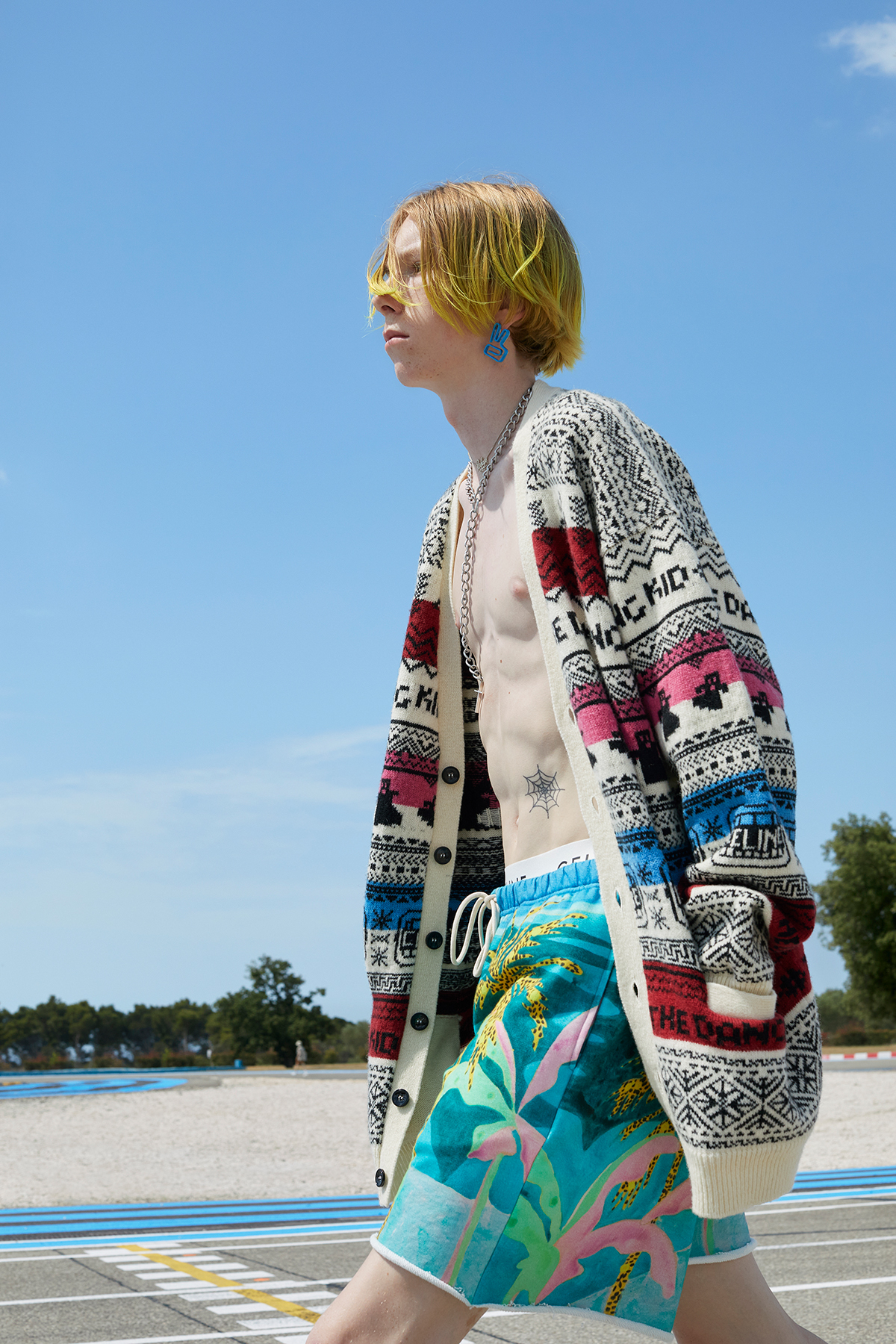 This cozy Fair Isle cardigan.
These tropical print cotton drawstring shorts.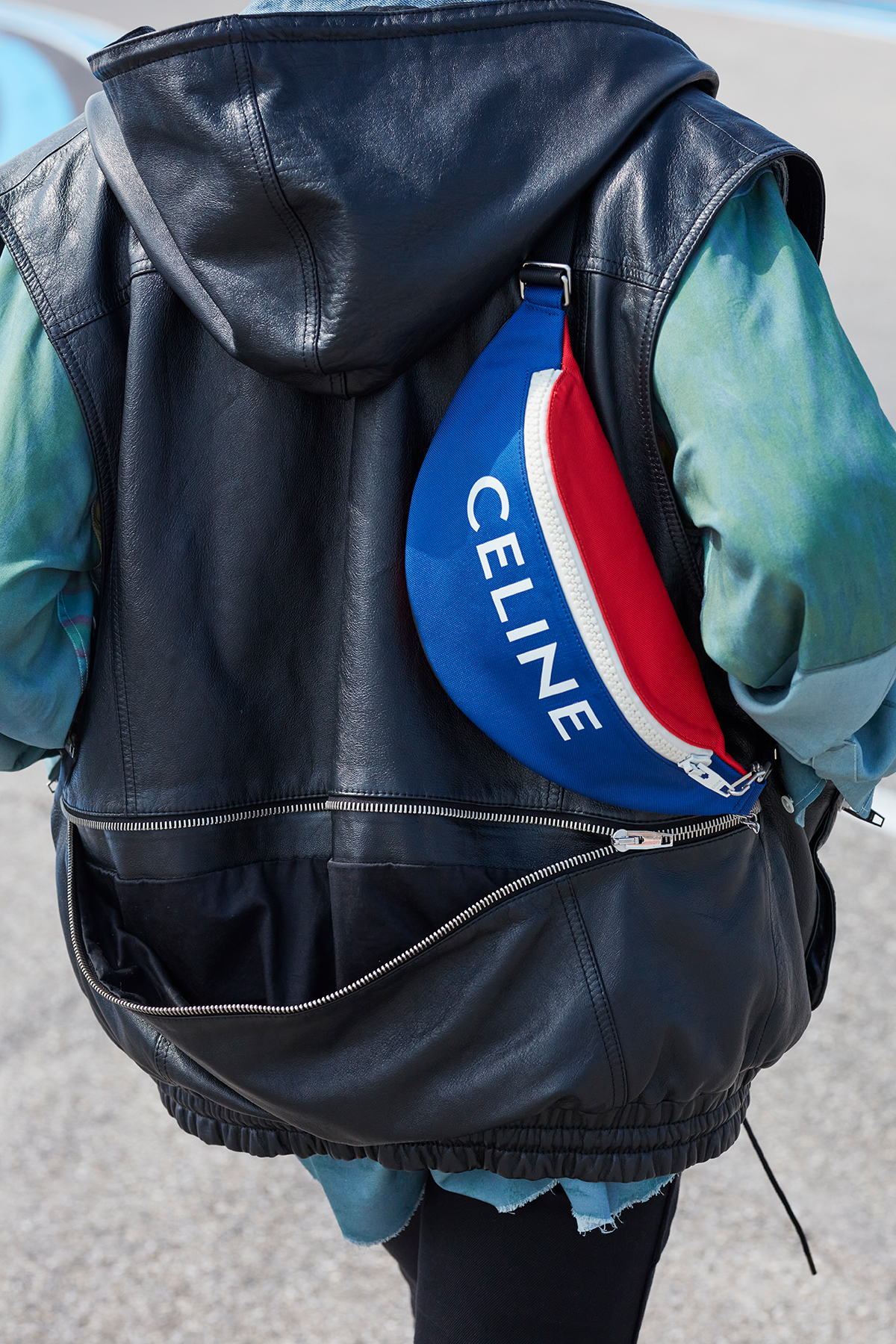 This red and blue logo'd fannypack. (While bags have become largely obsolete these days, fannypacks still reign as the perfect bag for quarantine lifestyle—especially since they are perfect for doggy treats and baggies for walking the dog.)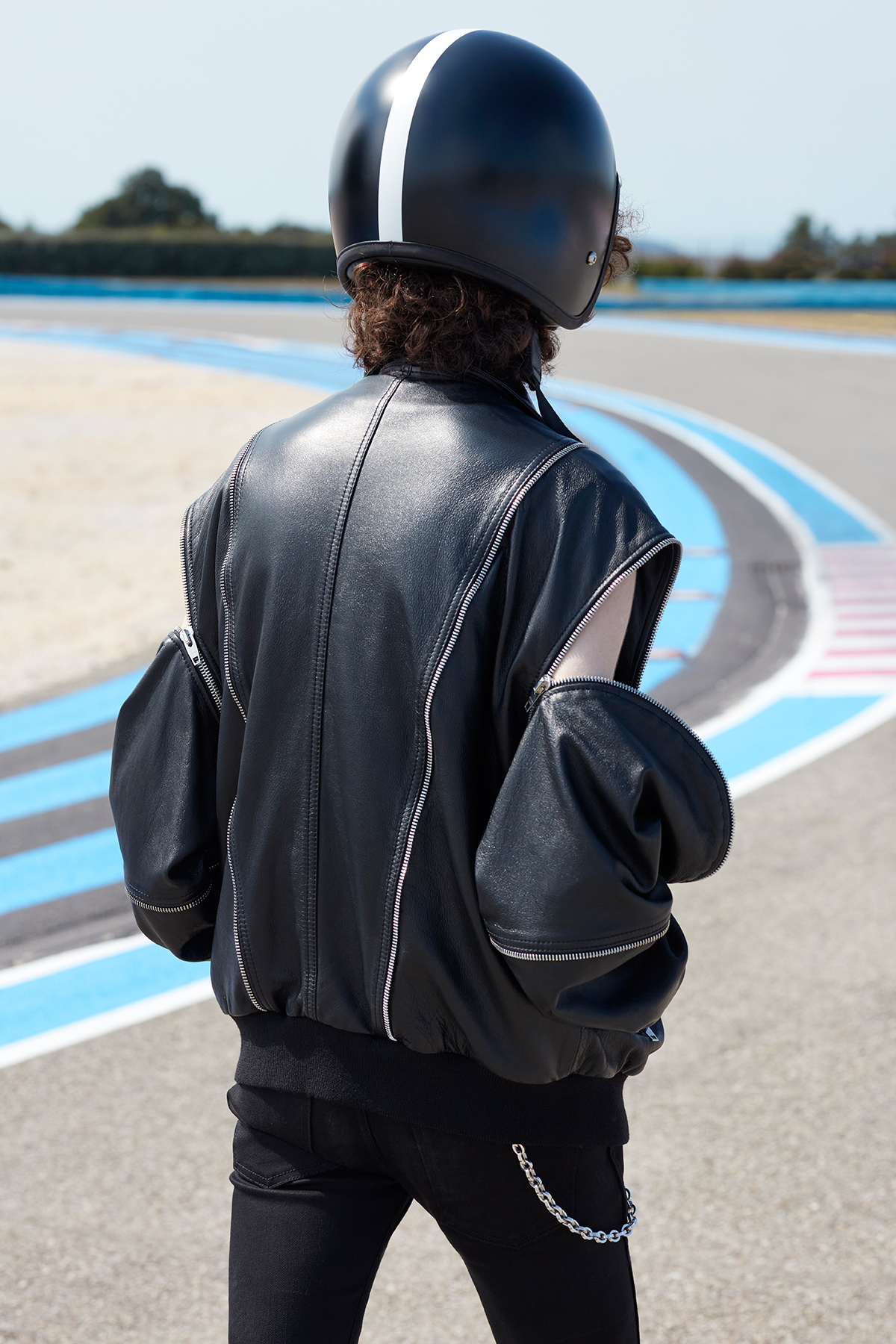 A slouchy leather jacket with zip-off sleeves.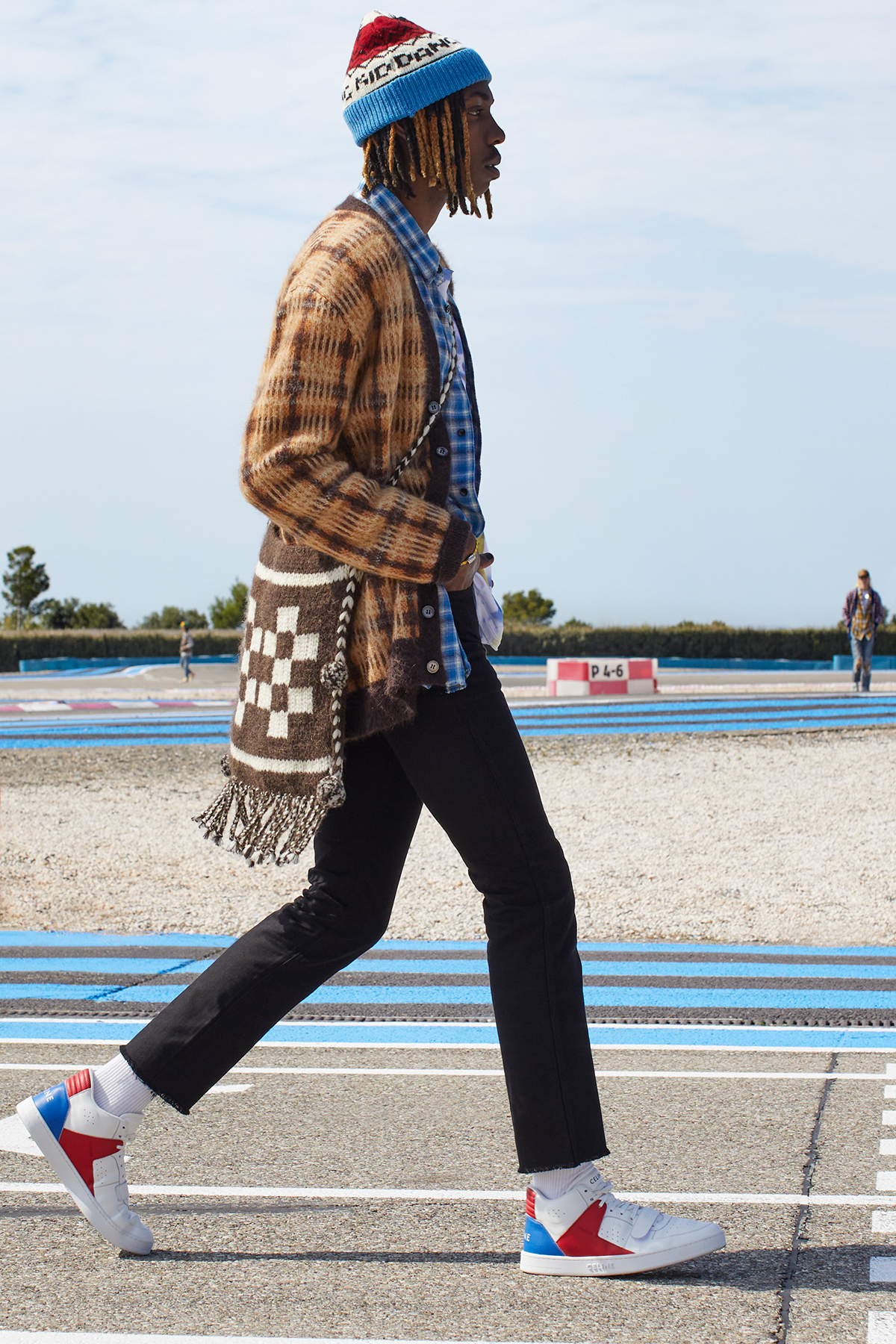 A knitted cross-body bag that looks like the one you had when you were thirteen and wore everywhere.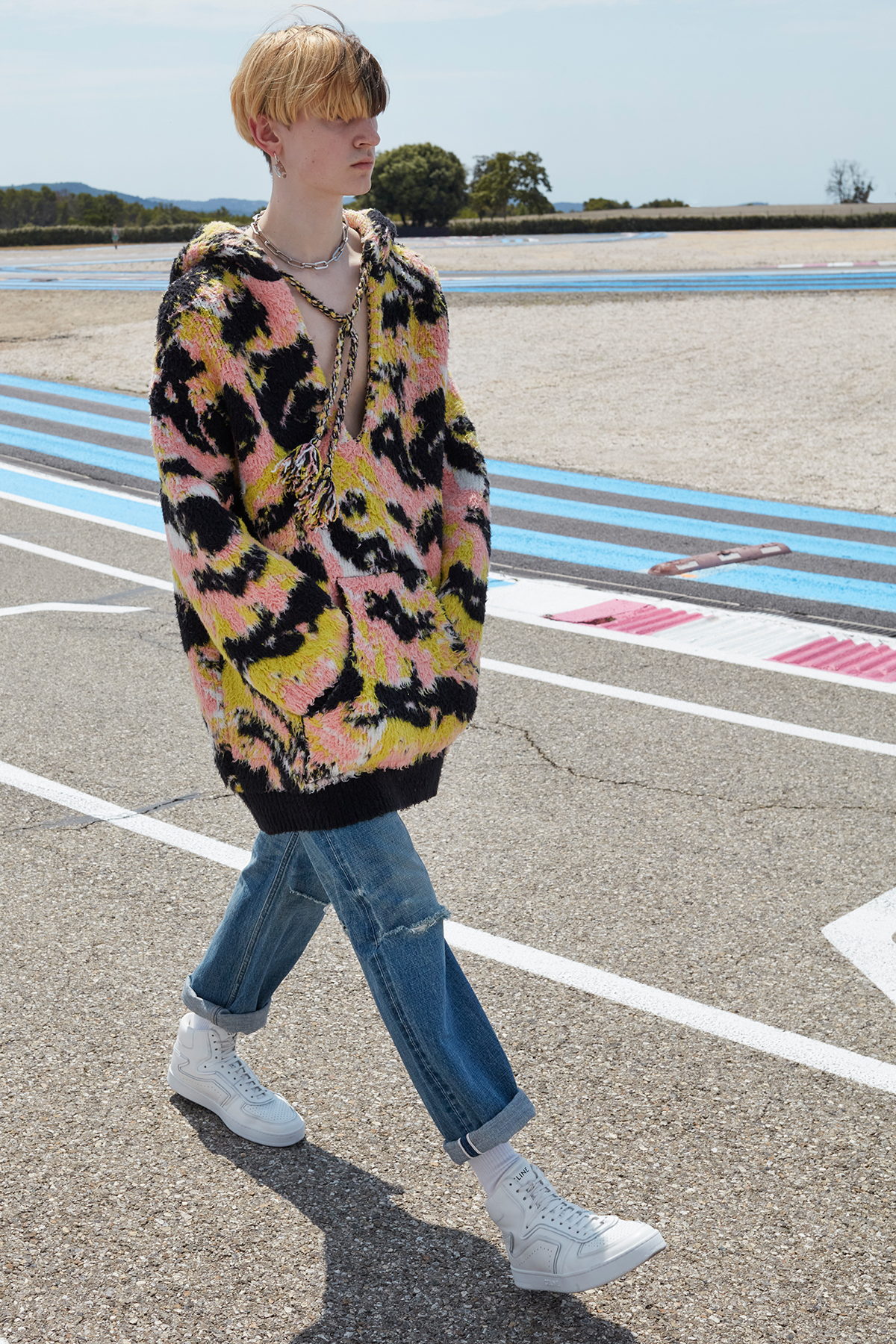 This oversized pink, yellow, and black hoodie which is so comfortable and cool that it becomes your personality for the week-straight that you wear it before you need to get it dry-cleaned.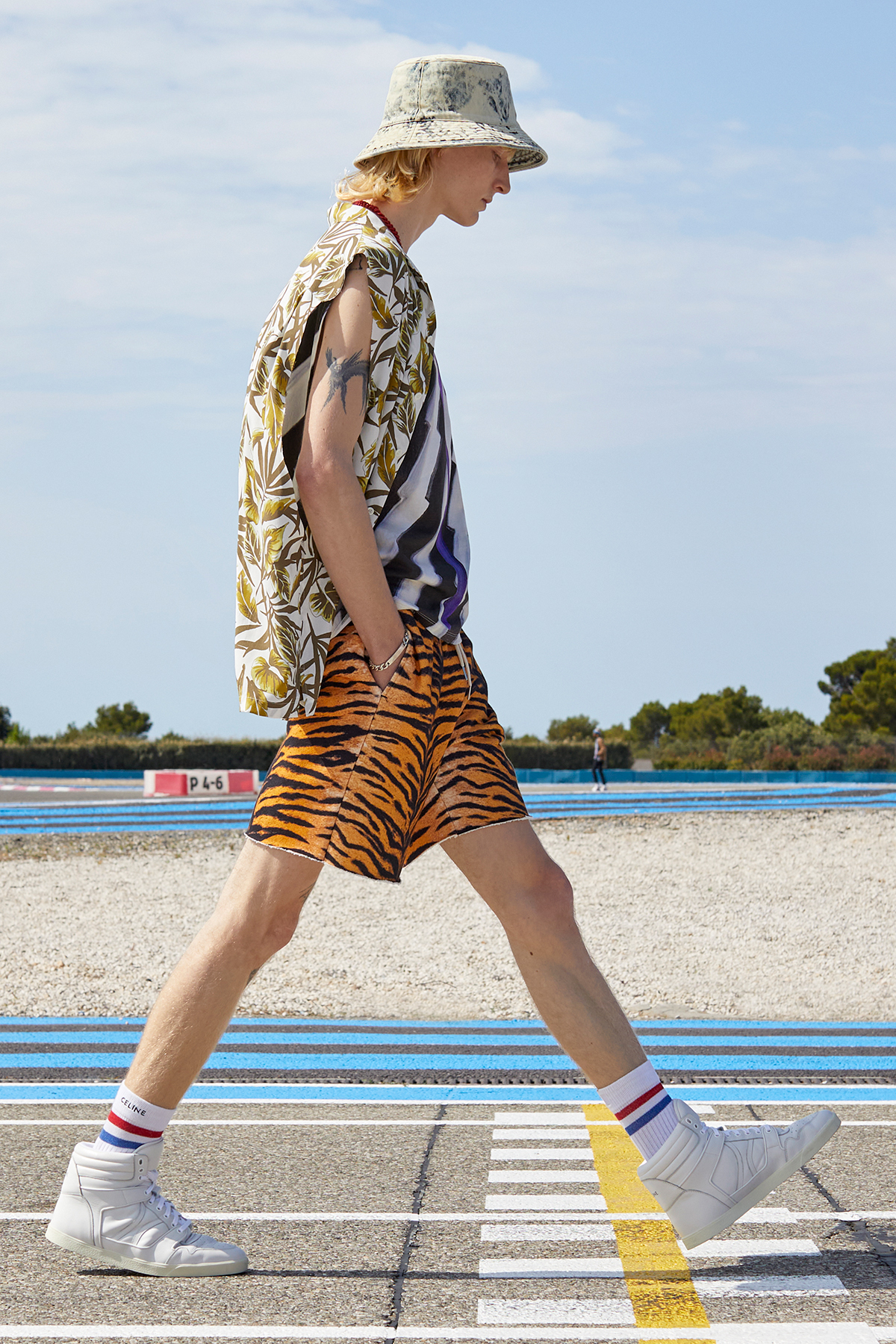 The acid-washed bucket hat.
The tiger-print cotton drawstring shorts.
The CELINE-emblazoned tube socks.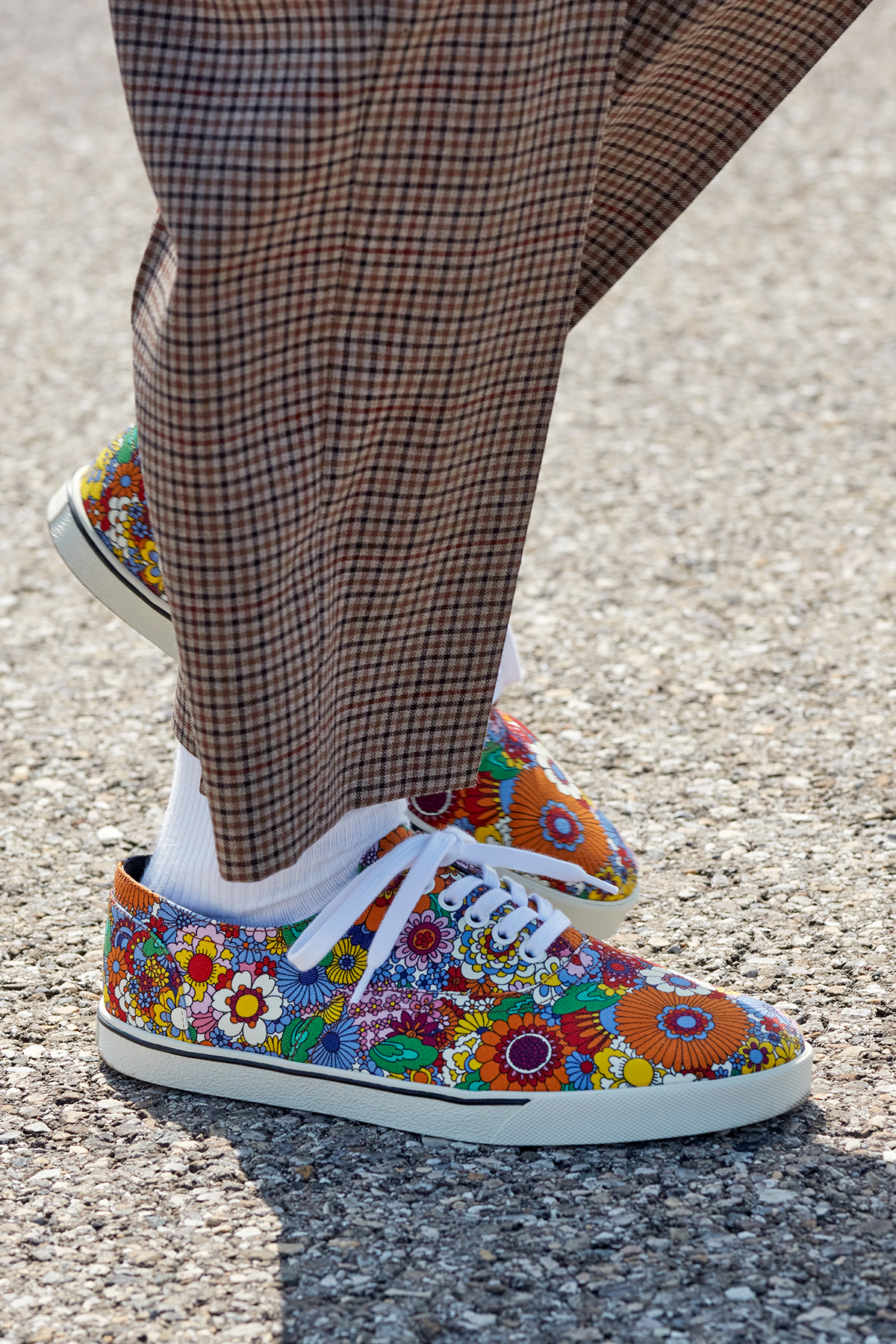 The crazy floral-print sneaker.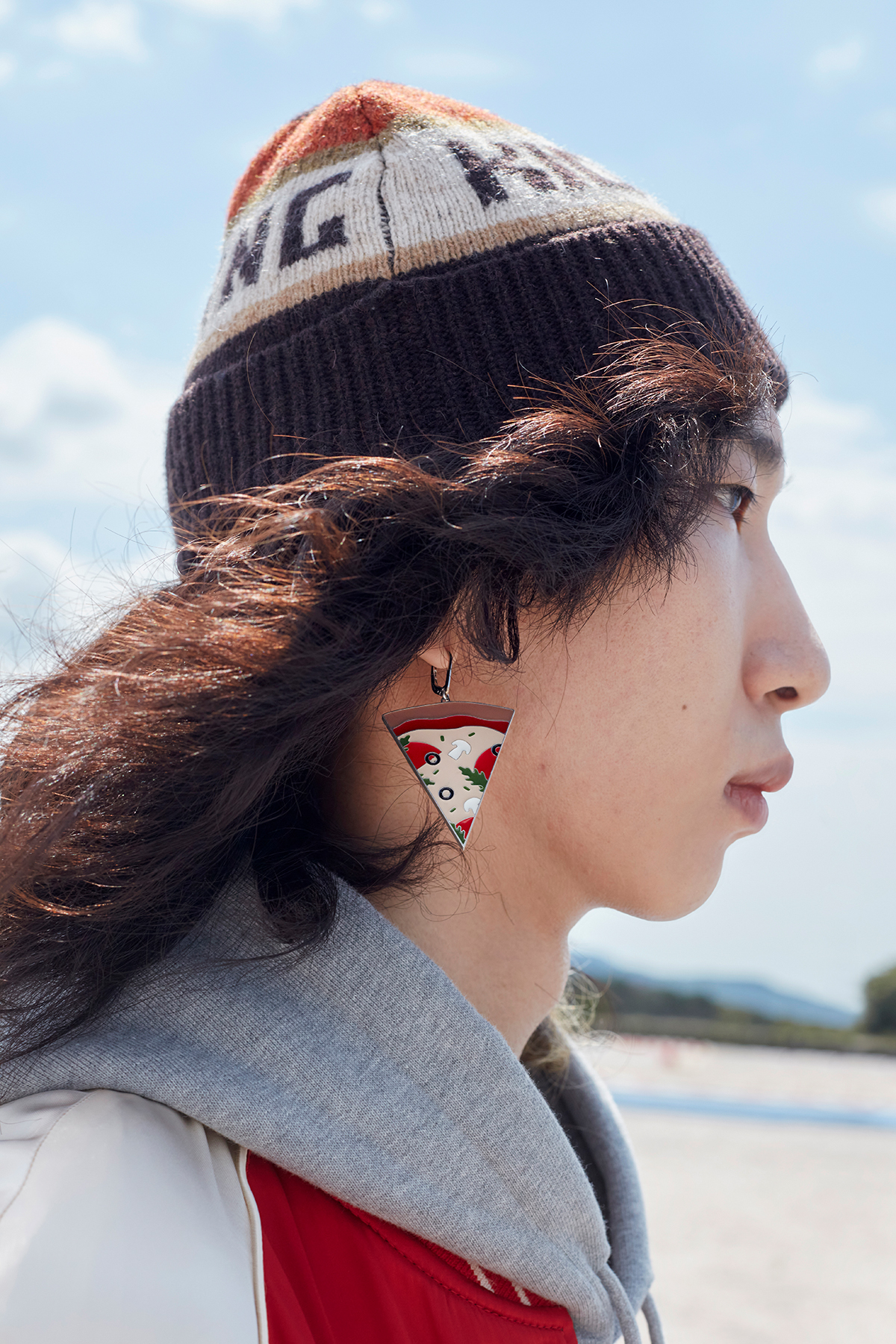 A single pizza earring!!!!!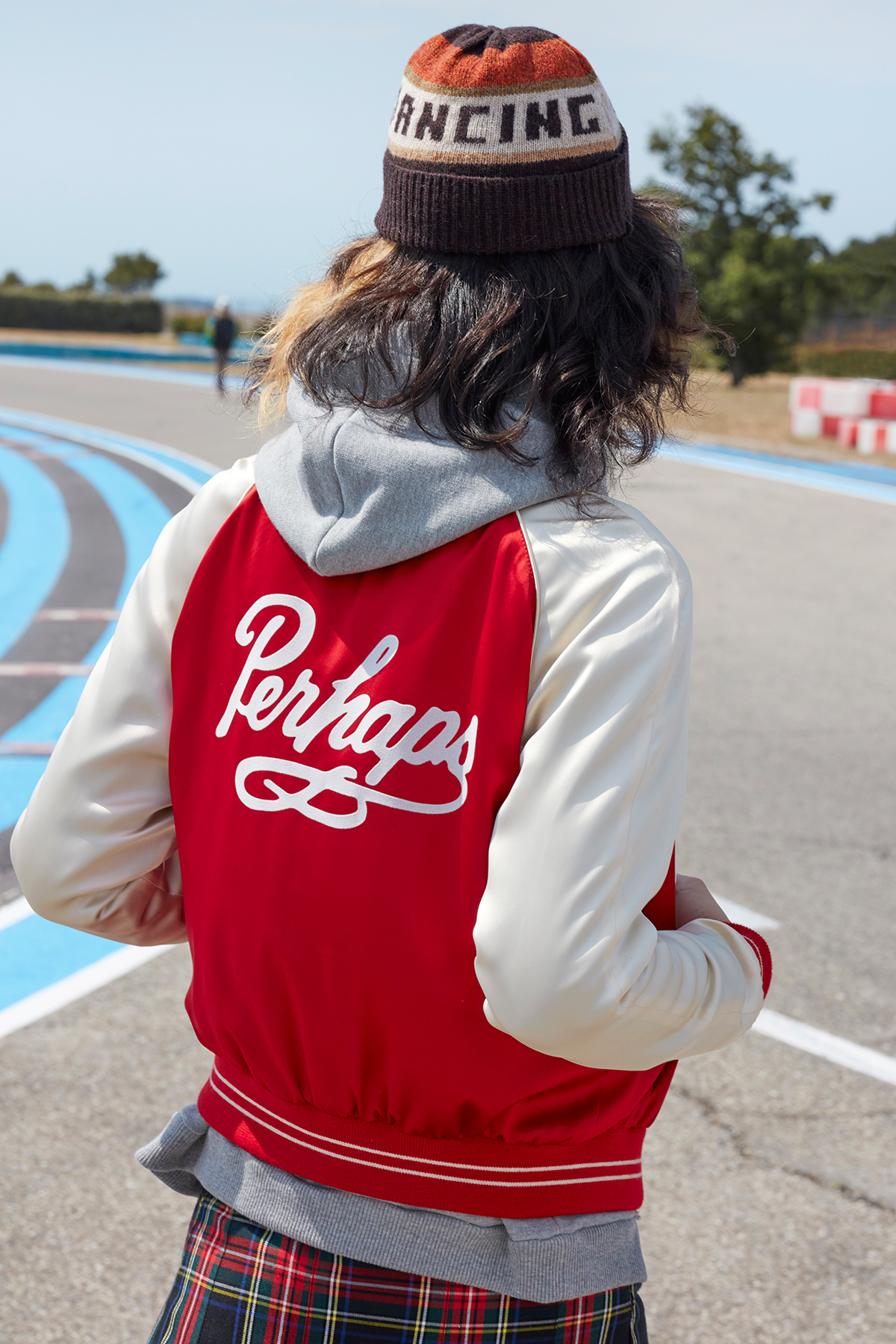 A varsity jacket with PERHAPS written on script in the back that reminds you of the theme song to the BBC's Coupling, which you watched endlessly while in college.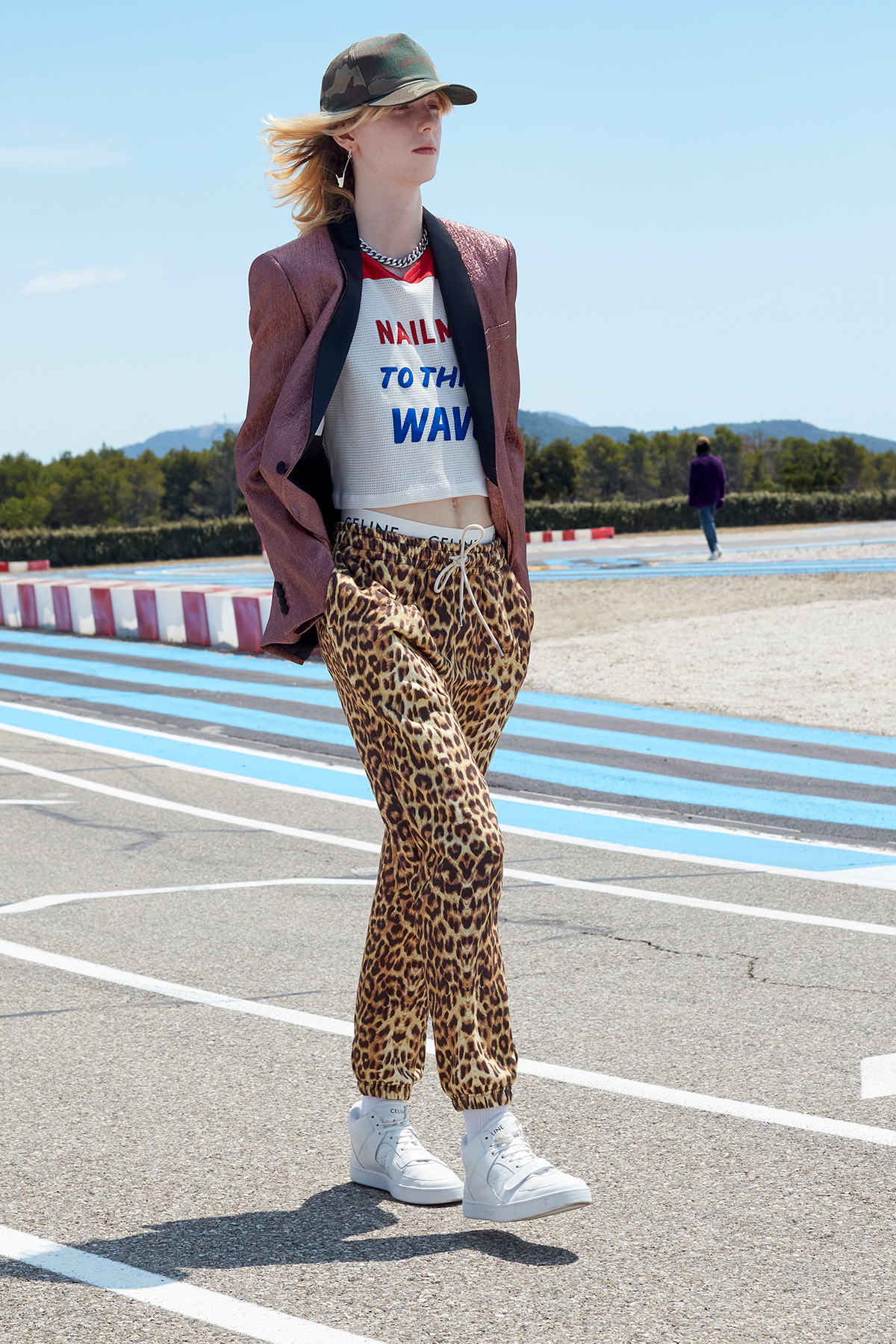 A mesh tee that says NAIL ME TO THIS WAVE (a work of the Canadian artist Jesse Harris).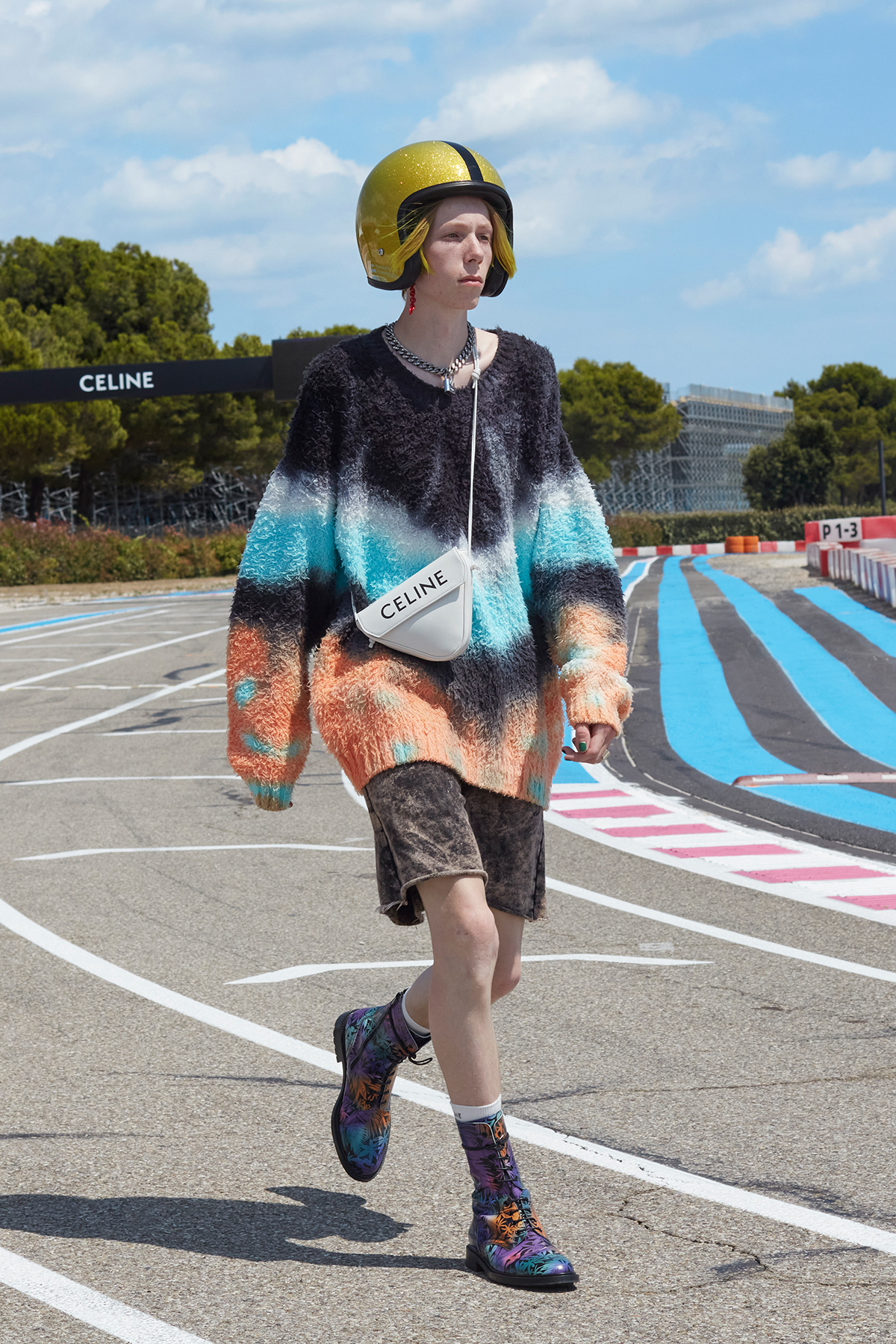 Another great sweater.
Another great pair of shorts.
A logo triangular bag for if you think fanny packs are too loaded an accessory.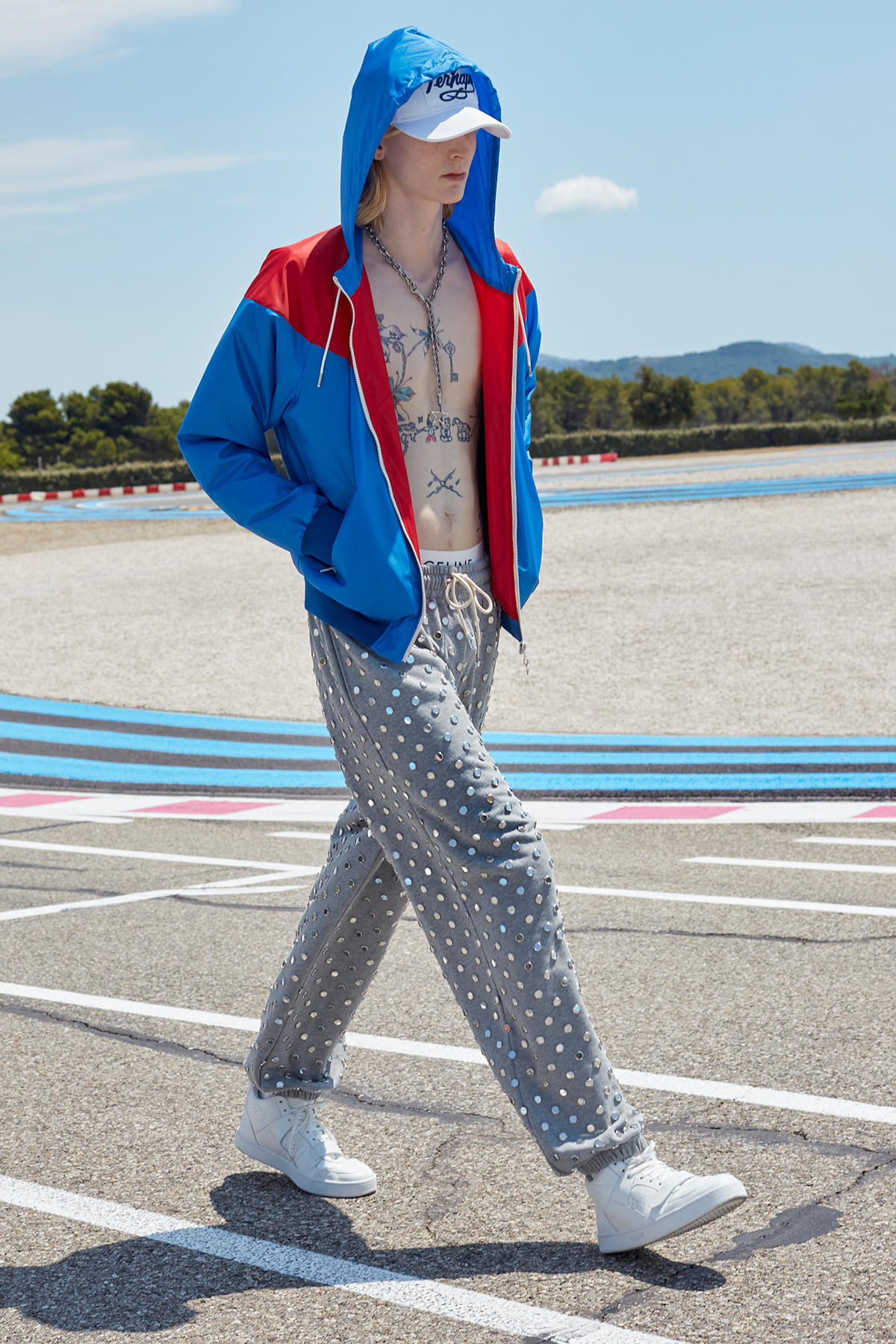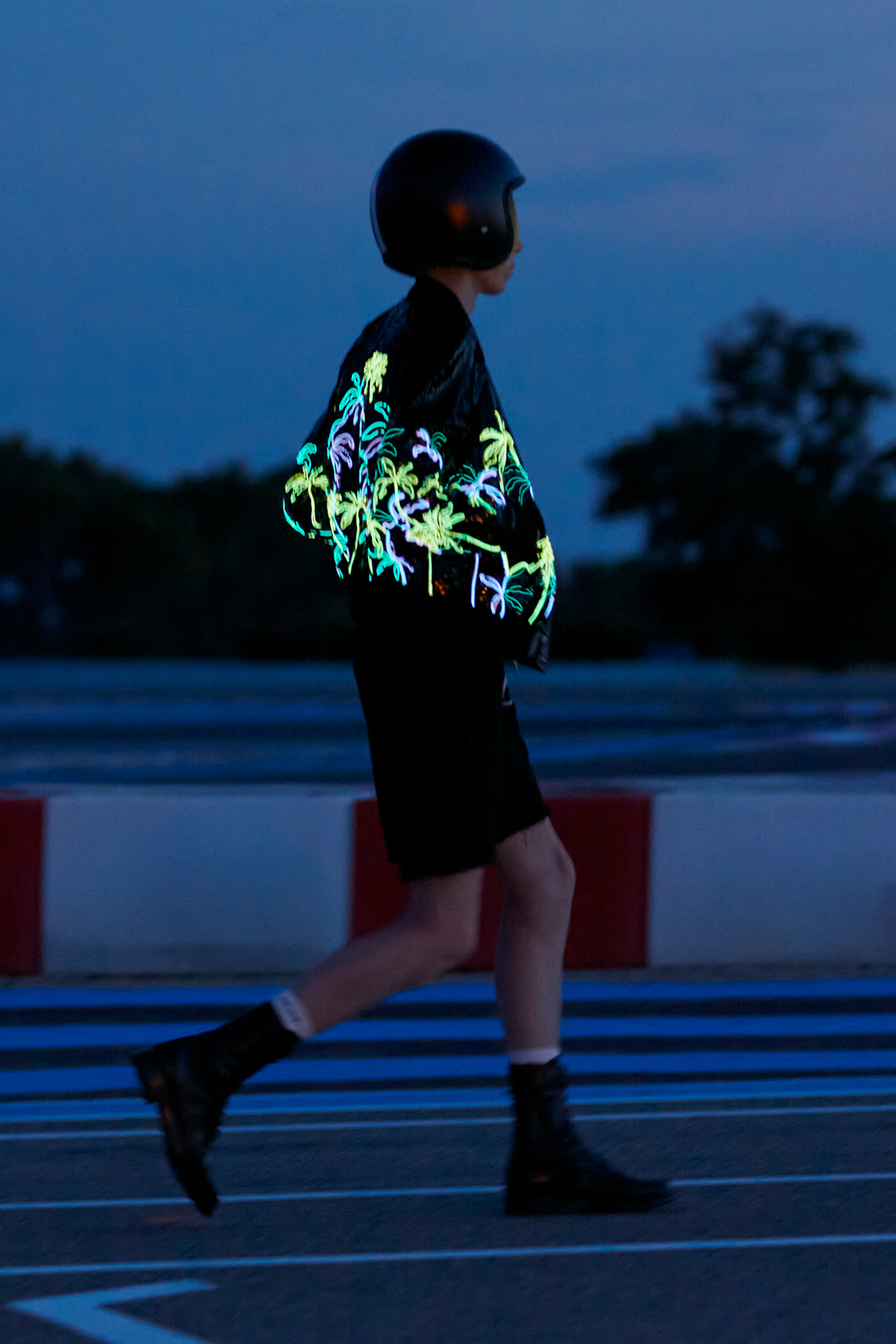 Tagged: