Living in New York on Punk Time
Revisiting Susan Seidelman's iconic "Smithereens," almost forty years later.
Before she went on to direct Desperately Seeking Susan and few episodes of Sex and the City, Susan Seidelman made a low budget punk movie called Smithereens . It was 1982, and New York was still the alluring black hole of chaos that it was in the '70s. The movie stars the actress Susan Berman as the punk heroine and street urchin known only as Wren, and features the dreamy and dangerous former Television member Richard Hell as her shitty on-and-off-again lover.
Everyone wants to be Wren even though she's not very likable and is kind of a mess. She's cool, aggressively ambitious, and very direct about what she wants. Wren wears her hair in a pixie cut and walks around wearing fishnet tights, high top sneakers, vinyl mini skirts, vests, and clout goggles. She plasters Xeroxed copies of her face on the subway, and she weasels her way into shows at the Peppermint Lounge by yelling at the promoter and claiming to be on the guest list. She lives nowhere, has no curfew, and is a drifter. If you came across her in real life you probably would hate her, which is what makes her so alluring as a character. So much of what makes Smithereens a great movie is that you get to waltz through downtown New York through Wren's eyes. If you have ever dreamed of abandoning everything that makes your life good and resigning to being feral and aimless, Wren is your guiding light.
But what makes watching Smithereens, especially during these times, such a joy more than anything is the way it presents New York City. New York, especially downtown Manhattan, is a fantasy land in the film. While you're stuck inside all day there becomes something special about this idea that the city is a living and breathing thing that you can disappear into. In the early '80s that place was one of subway cars laden with graffiti, East Village tenements, porn theaters, and music venues that no longer exist. Wren is our scrappy tour guide through all of this. She introduces us to a hand painted van sitting in an empty lot on the West Side Highway, and to sex workers wearing feathers and mini skirts (and also crucially Sex and the City's Mr. Big in drag). Wren hangs out in horrible bars while songs by the Feelies and ESG play. She hangs out in Richard Hell's disgusting loft apartment and takes selfies with a polaroid camera while everyone else gets wasted. It's really easy to get lost in this vision of what the city used to be. Everyone who has ever lived in New York has fantasized about what it was like before.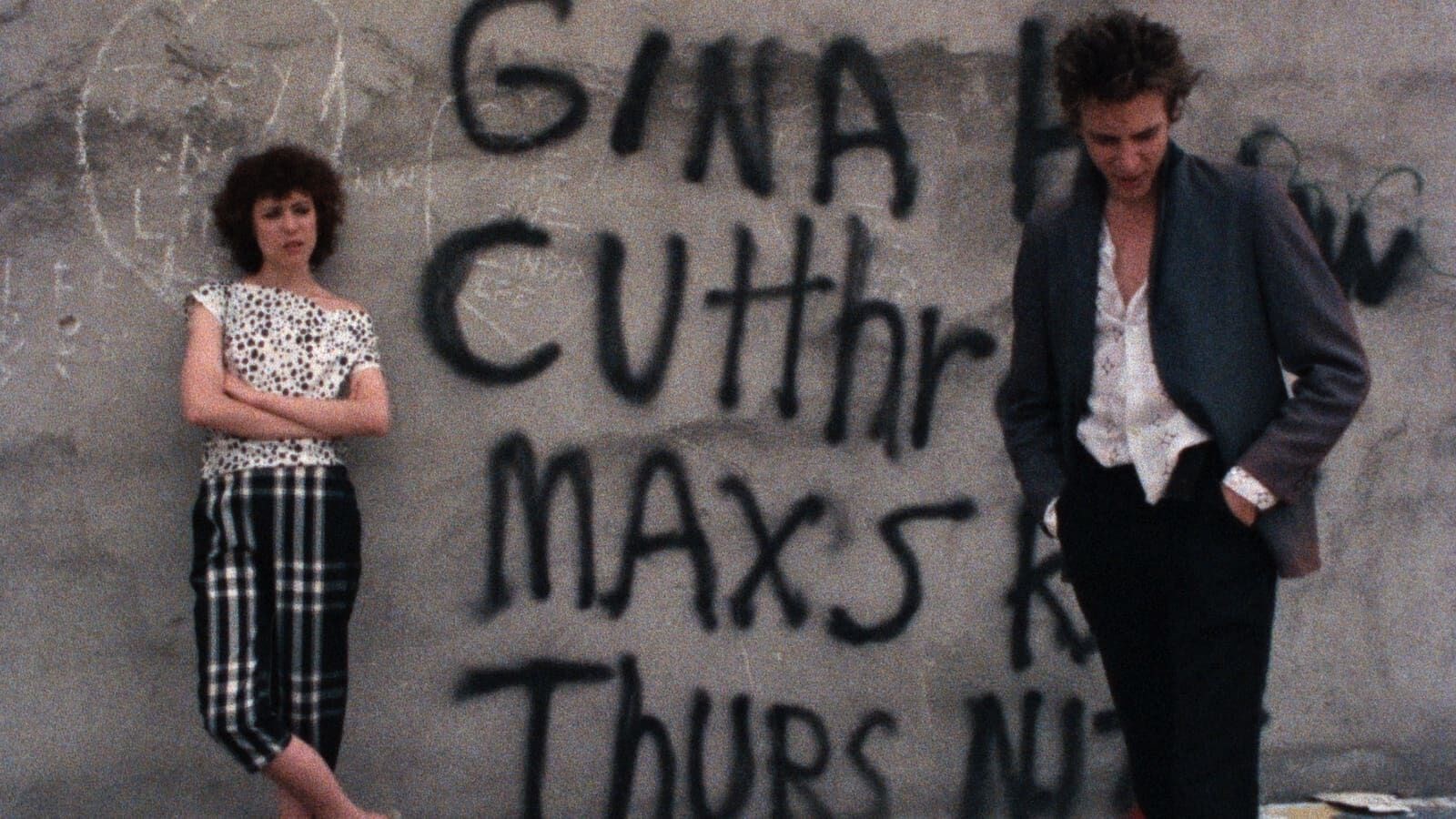 Smithereens is particularly powerful for suburban brats of a certain sect that decamp in New York in their early twenties to find like-minded freaks. It is for people who are attracted to New York specifically for the chaos, for girls who secretly adore the idea of dating bad boys with no life plan or bed frame in sight. It's for people who moved to the city after New York cleaned up who fantasize what it would've been like to hang out in the Bowery when it was still a shithole. Wren's character does a pretty excellent job of making it seem like being broke and having no prospects is the most liberating thing a woman can aspire towards. All you need to do, the movie seems to say, is be punk as fuck and never give a shit about what anyone else says, in order to be happy. Except that's not really a fantasy—that's just the truth.
Tagged: