"Classroom of Storytellers". Image courtesy of Ghost Foundation and OPEN FIELD
At "Ghost:2561," Dreary Museum Wall Text Is Replaced By Human Storytellers
The OPEN FIELD Foundation was created to help bring together the best of both Thai and international contemporary art, and schooled students on serving as storytellers rather than mere docents.
"Classroom of Storytellers". Image courtesy of Ghost Foundation and OPEN FIELD
One of the co-hosts and main partners for "Ghost:2561," a video and performance art series curated by New York-based artist Korakrit Arunanondchai in Bangkok, Thailand is the nonprofit OPEN FIELD Foundation. Founded this year with a mission to support education around contemporary culture as a means of advancing society, the foundation engages in a diverse set of approaches such as research grants, collaborations, sponsorships, and fellowships. For their inaugural project, OPEN FIELD organized a month-long education program as part of the lead up to the opening of "Ghost."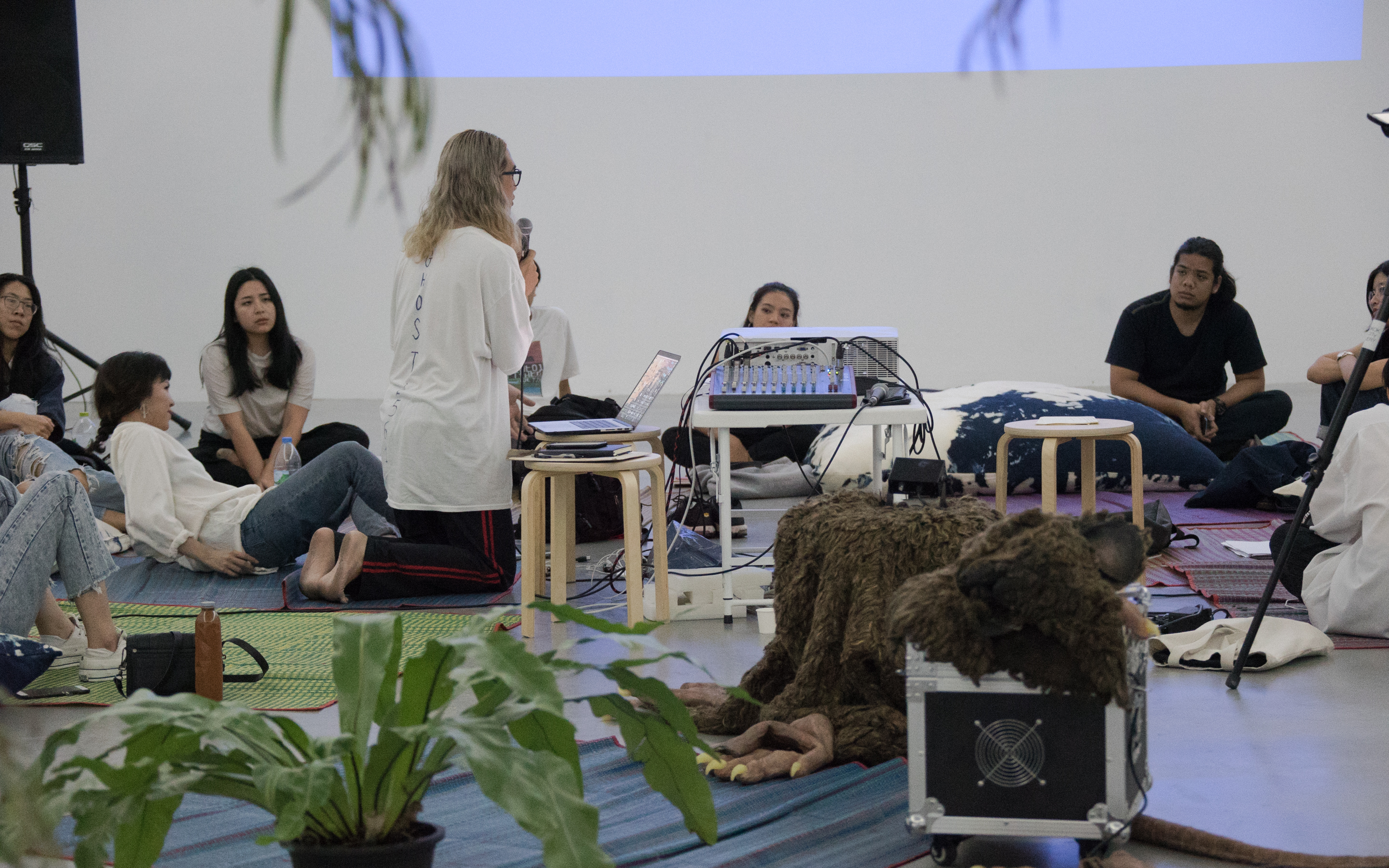 The school is called "Classroom of Storytellers," and as a precursor, the program held a series of classes on various topics critical to many discussions in contemporary art, such as the effects of AI on human society and digital consciousness, and it trained students as live storytellers, who will be present at participating venues throughout Bangkok to speak about artworks in the various exhibitions comprising "Ghost." The storytellers will effectively replace the didactic wall texts commonly found in art museums, which fix the meaning and context of an artwork based on the institution's own narrative priorities. More than just doling out facts about the art, the storytellers might interweave their own memories or stories with critical perspectives about the artist's work, creating an experience that is both specific and unpredictable.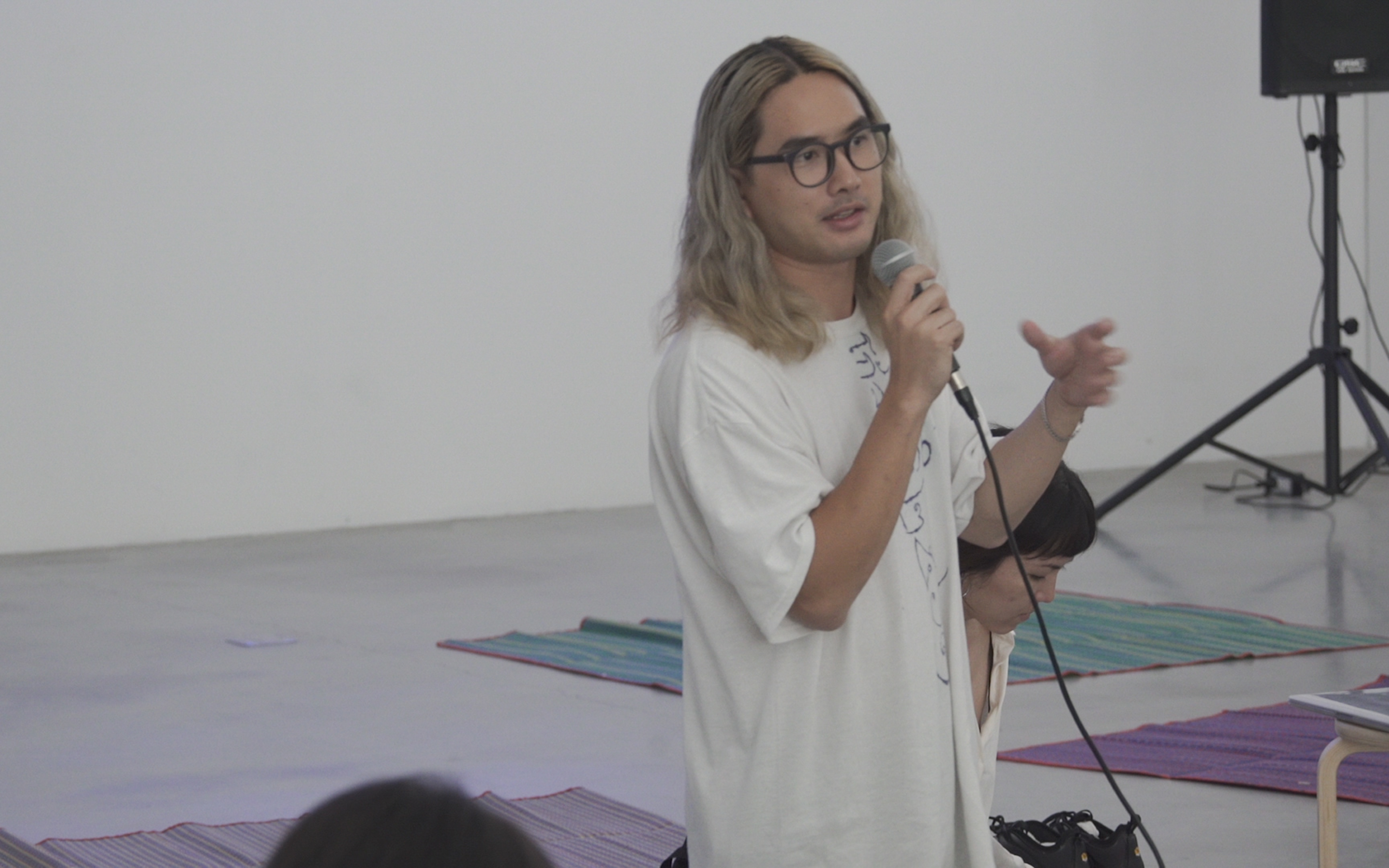 The founders of OPEN FIELD previously established the esteemed Bangkok CityCity Gallery in 2015, which is also one of the main venues for "Ghost:2561" exhibitions and events. In 2017, the gallery hosted a solo exhibition for one of "Ghost"'s participants, Chulayarnnon Siriphol, an artist and filmmaker who recently contributed a segment to 10 Years Thailand, an anthology film that received a special screening at Cannes this year and also featured portions directed by fellow Thai filmmakers Apichatpong Weerasethakul (who will debut a new video at "Ghost"), Aditya Assarat, and Wisit Sasanatieng. In 2016, Arunanondchai also had a solo show there as part of his film series "Painting with history in a room filled with people with funny names."
With the creation of "Ghost:2561," the foundation hopes to develop a public platform for the discussion of contemporary issues through video and performance art, while also creating new initiatives across other fields.

"Ghost:2561" runs from October 11 to October 28 across multiple venues in Bangkok.

For more on the concept behind the event and its participating artists, see our interviewwith Ghost's curator, artist Korakrit Arunanondchai.