The Signs as Tilda Swinton Looks
Are you Tilda in Haider Ackermann or are you... Tilda in Haider Ackermann?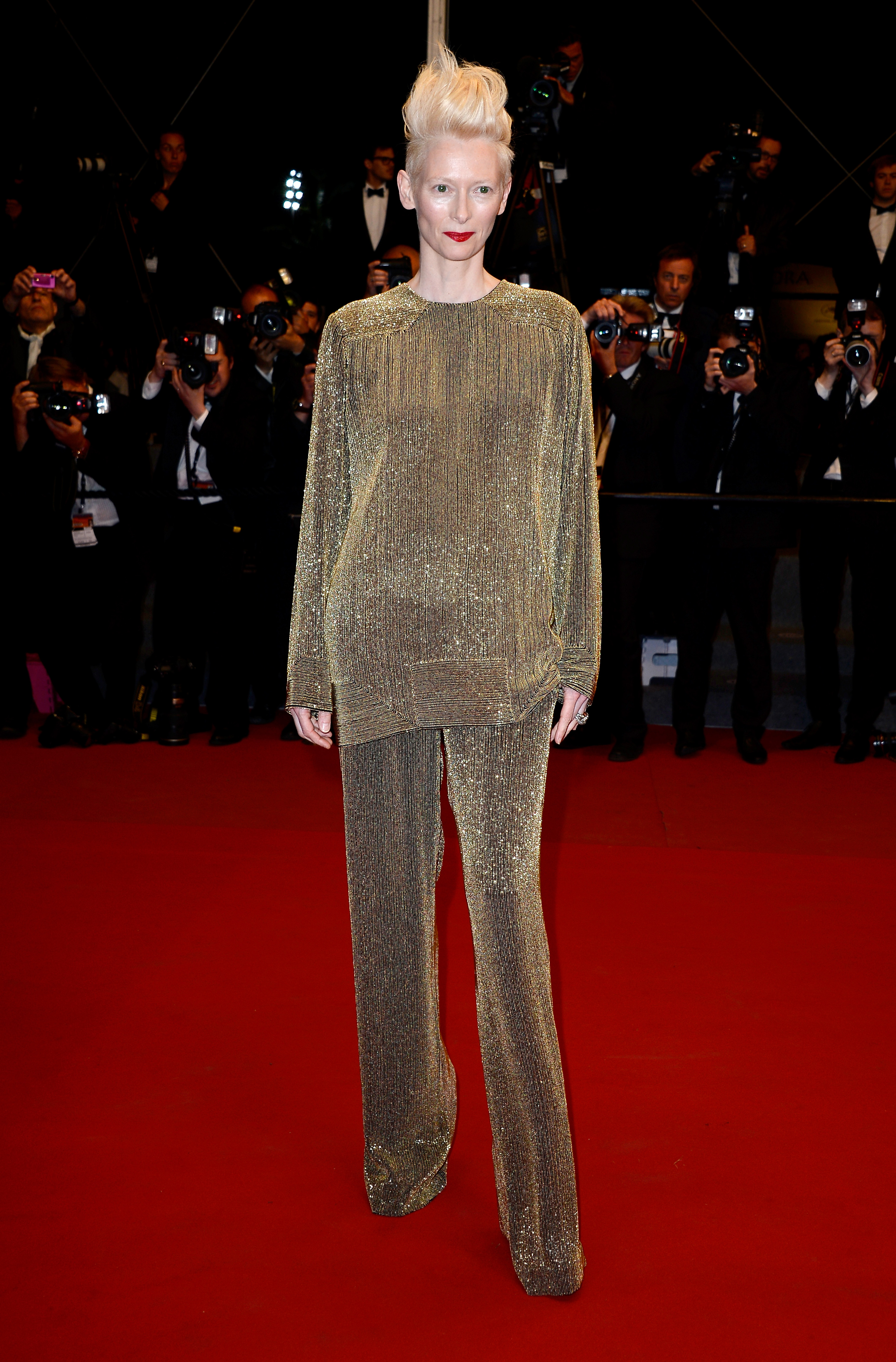 Aries: In Haider Ackermann at the 2013 Cannes Film Festival Only Lovers Left Alive Premiere
Who's that shooting star walking the Cannes red carpet?! Why, it's Tilda Swinton channeling the vibe of an Aries trying to be laid back! Because Aries is tough, her hair is naturally in a faux-hawk. Because Aries spits nothing but truth and the bones of their enemies, her lips are red!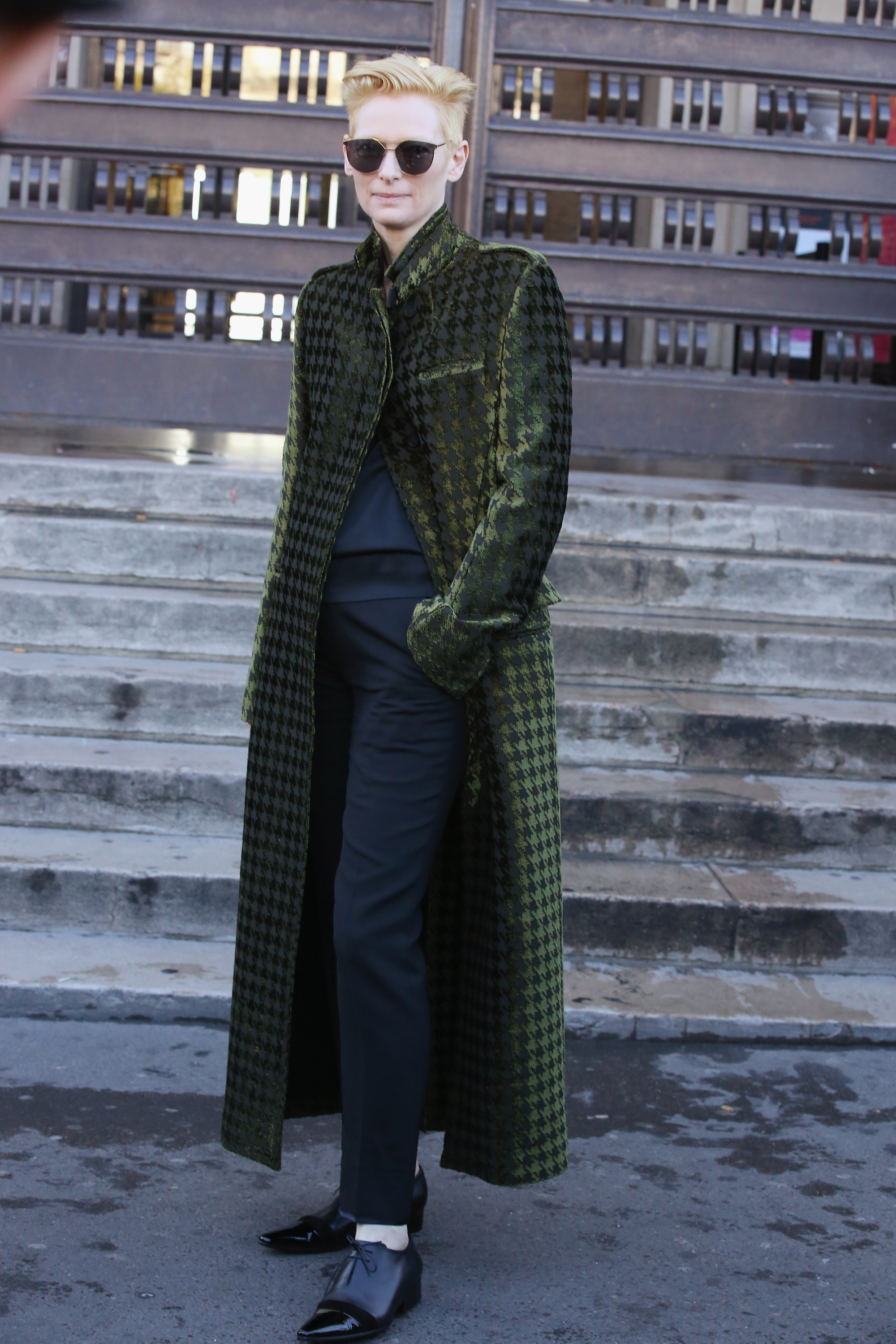 Taurus: In a Haider Ackermann houndstooth coat at the designer's Spring 2017 show
Taurus lives for an investment piece—a nice designer handbag, a well made Italian leather wallet, etc. As practical as they are drawn to pretty things, the bull seeks beautiful clothing that promises sturdy quality and multiple uses. They are the most likely sign to have a very cool statement jacket, like this houndstooth coat Tilda wore to the Haider Ackermann show in 2016, and then wear it every day to work as a staple of their wardrobe. It's clearly beautiful and luxurious, but it's also meant to stand up to cold Parisian weather! A Taurus comes prepared!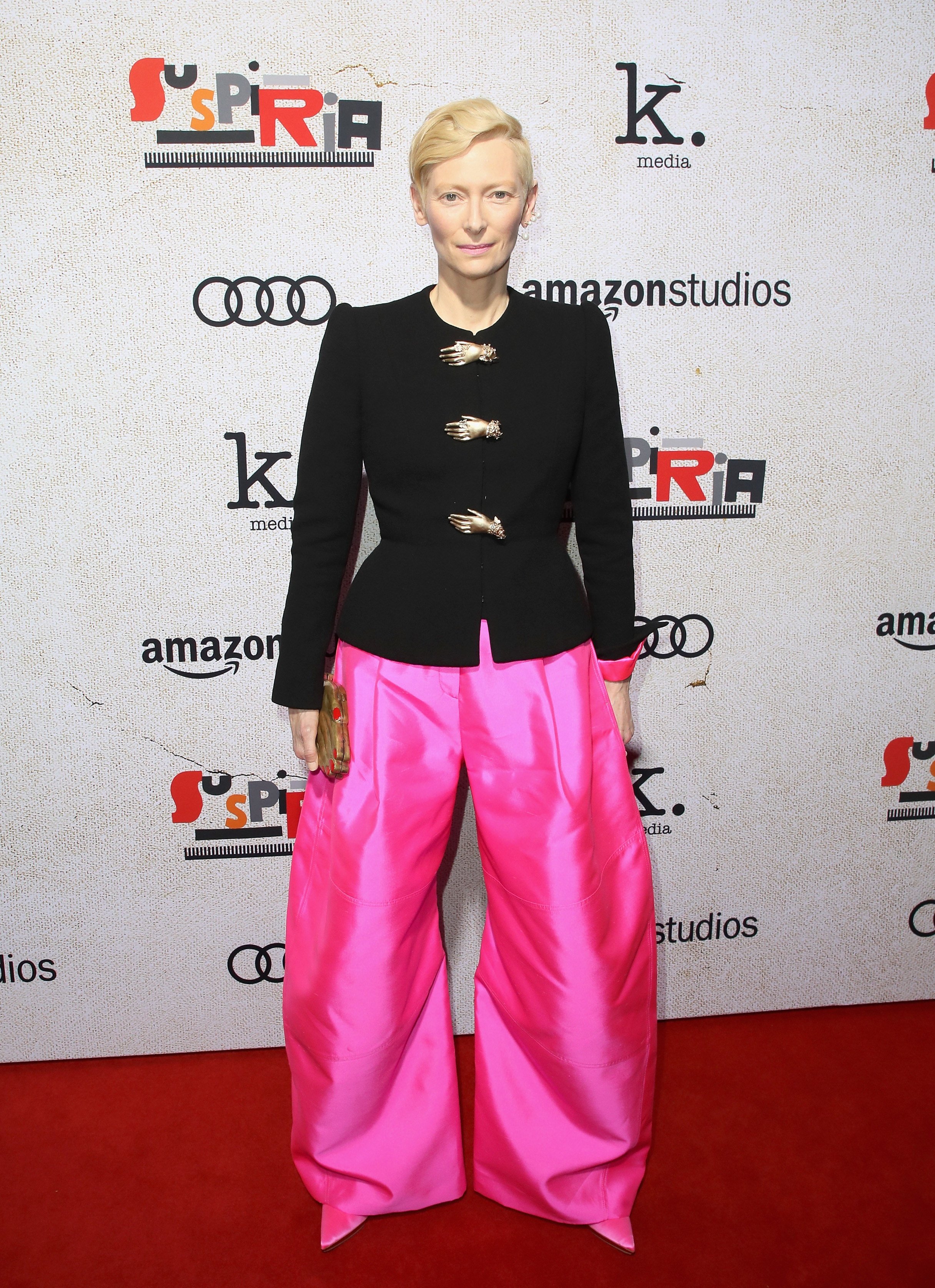 Gemini: In Schiaparelli at the premiere of Suspiria in 2018
Gemini, you are Tilda's small-sweater-big-pants look for the Suspiria premiere in Hollywood! This kind of bright pink can only be worn by those who either know people are going to be looking at them (film stars, Leos), or those that really want you to be looking at them (Geminis). The buttons on her sweater are made of hands, the body part associated with Gemini, and her clutch is just a hand to hold. Isn't that all a Gemini, the ultimate buddy sign, wants? To find the twin that will hold their hand?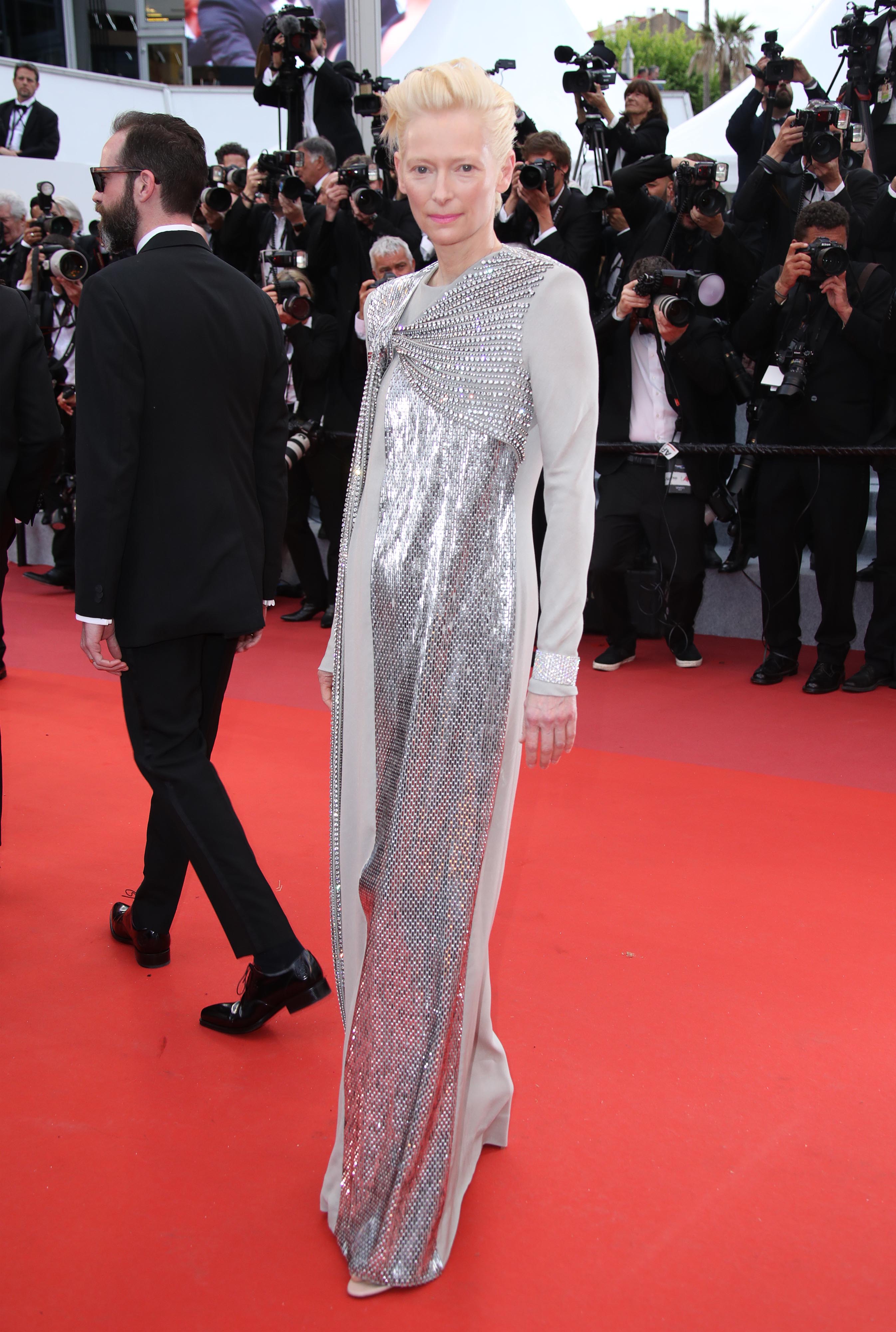 CANCER: In silver at the Dead Don't Die opening in Cannes
Both this dress and the moon, a figure Tilda no doubt worships on her free nights, glisten with ephemeral light. As she moves down the red carpet, she seems to emulate the galaxy itself. Coincidentally, Cancer's ruler happens to be the moon, tied to sensuality, magic, and the divine feminine. As a result, Cancerian people can be a bit witchy, believe in true love, and sometimes portray a soft, dreamy nature. With this look, Tilda tones down her usual sharp edges and structure without sacrificing the power of her presence, and that is very Cancer.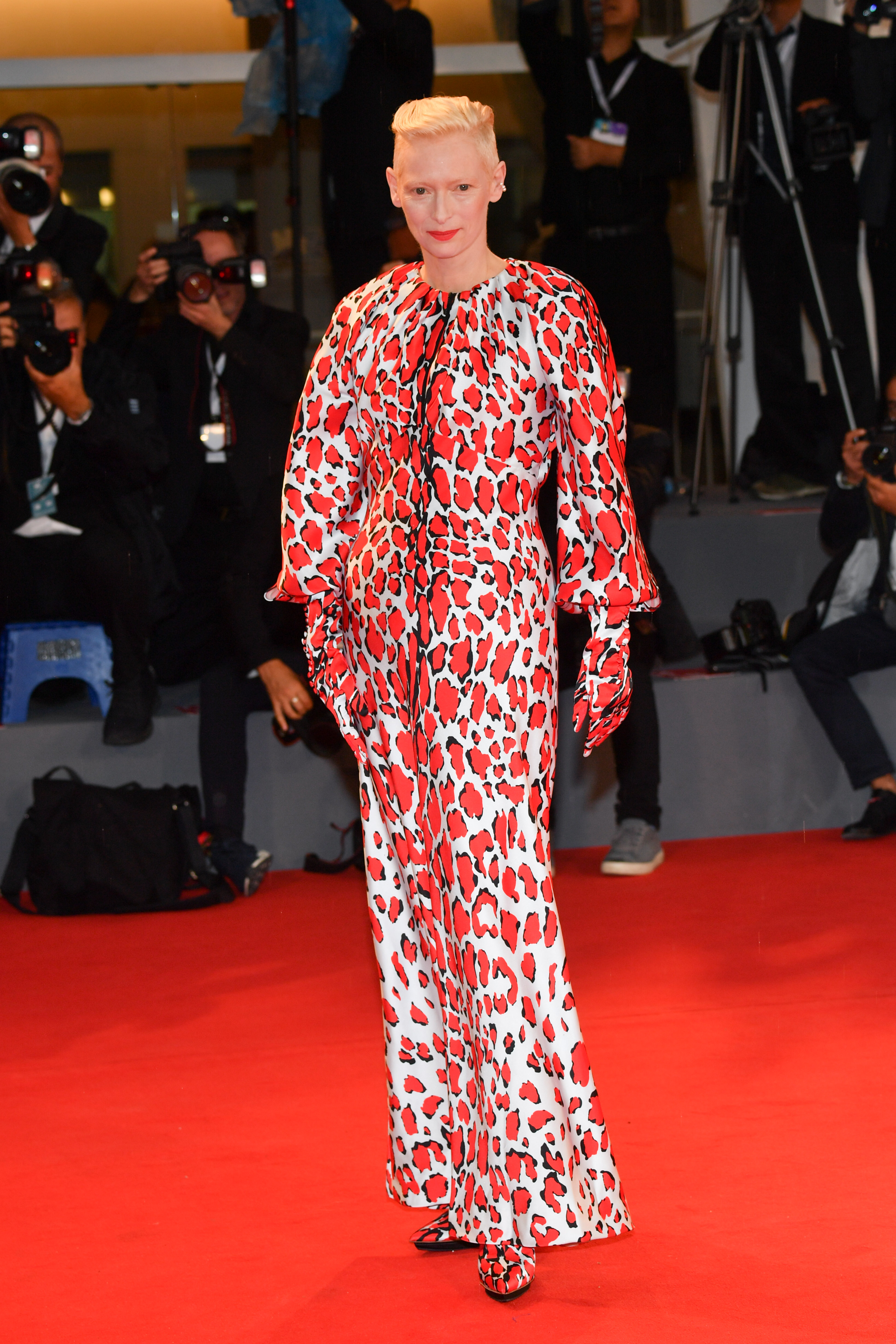 Leo: In Schiaparelli at the 75th Venice Film Festival
Striking color! A bold pattern! Insane matching shoes! Gloves?! This is the kind of glorious chaos Leo thrives in. Leo is one of the only signs brave enough to wear something this eye-catching. Leo is also the type to think they can initiate a trend around gloves, or at least strike up some conversation based on them. A colorful look for a colorful personality!
Virgo: Checkered blue suit by Haider Ackerman in 2014
When choosing clothes, Virgo tends to gravitate towards classic shapes and muted colors. They lean on the reserved side, but there's always a polished, stylish air to a Virgo's clothing. See: this dapper checkered suit! From a distance, one might see a standard blue suit, but up close, the beauty of the details become more apparent - like the way the checkered pattern turns into more of a diamond shape on the pants. After all, beautiful details are Virgo's forte.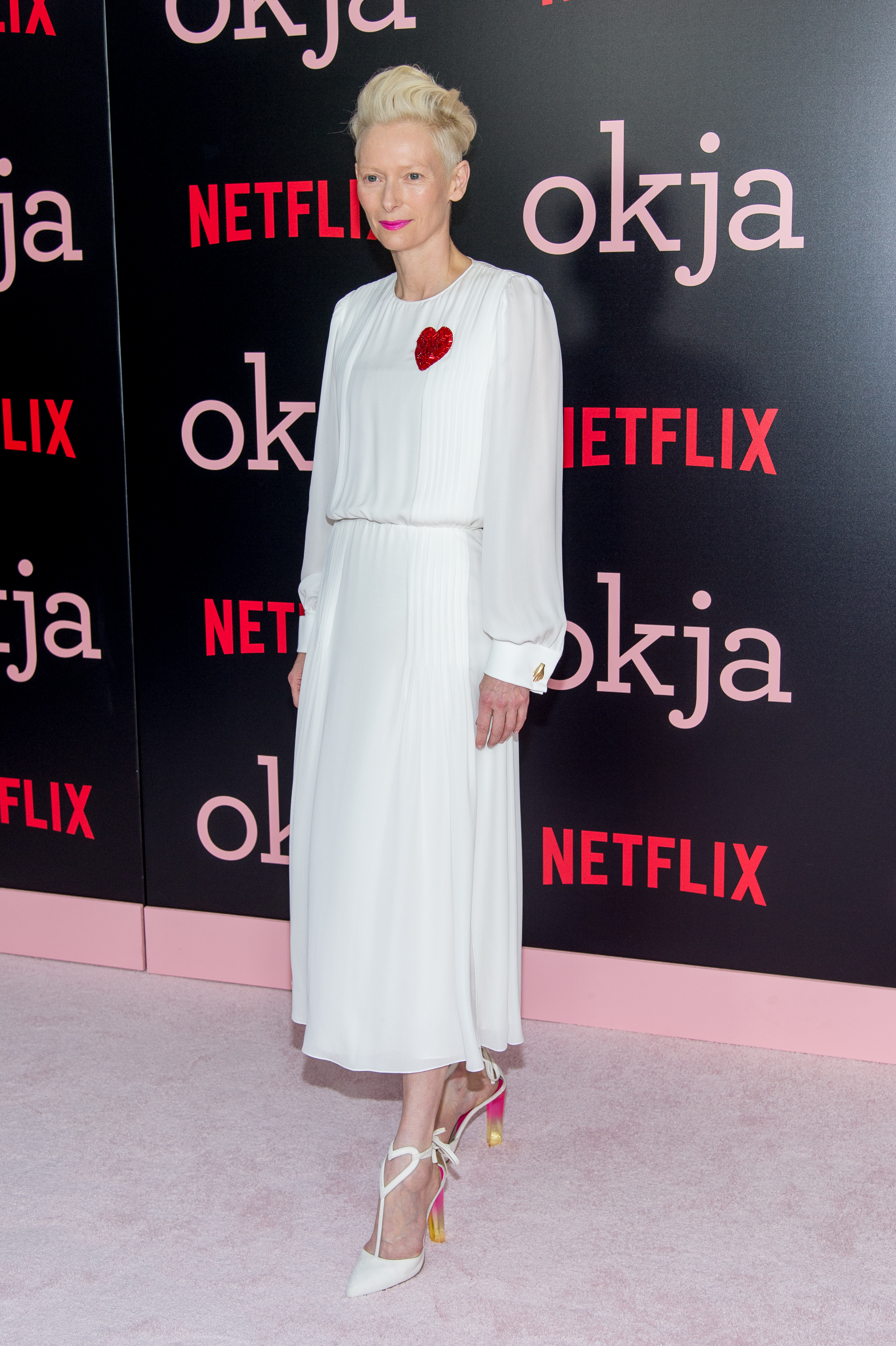 Libra: In a heart-embellished white dress by Schiaparelli at the New York premiere of Okja.
A Libra wears their heart on their sleeve! In a rare romantic look, Tilda stepped out on the town with a heart embellished dress and heels with hearts for straps! Libra is the zodiac's lovebird. Elegant, graceful, and refined, Libras always look chic, primed for any meet-cute that comes their way.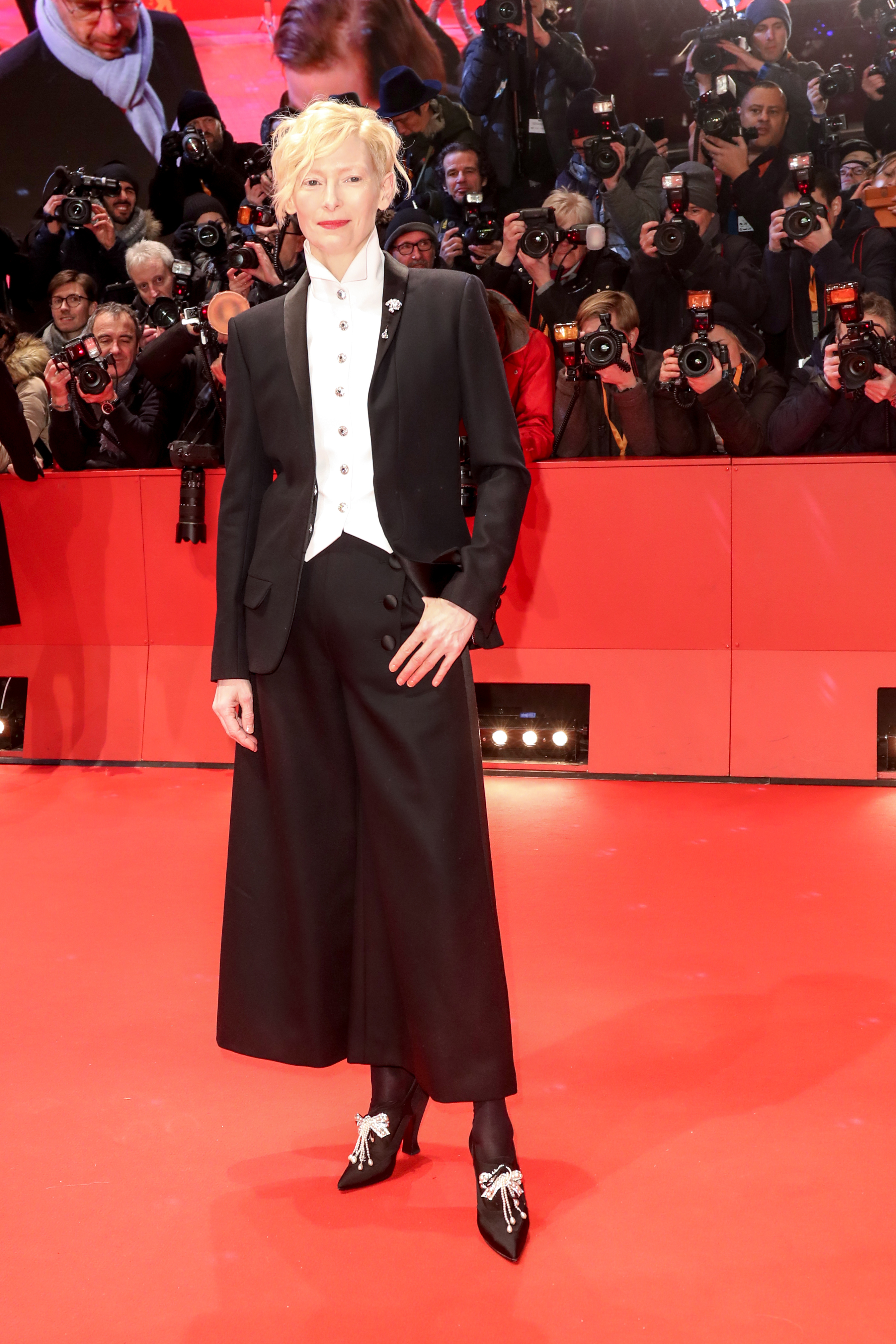 Scorpio: Promoting "Isle of Dogs" at the Berlin Film Festival in 2018
Gender norms? I don't know her! Here we have Tilda looking suave at the Berlin Film Festival's premiere of Isle of Dogs. The sign Scorpio is all about transformations - burning down outdated preconceptions and starting over. Menswear as a concept? Cancelled!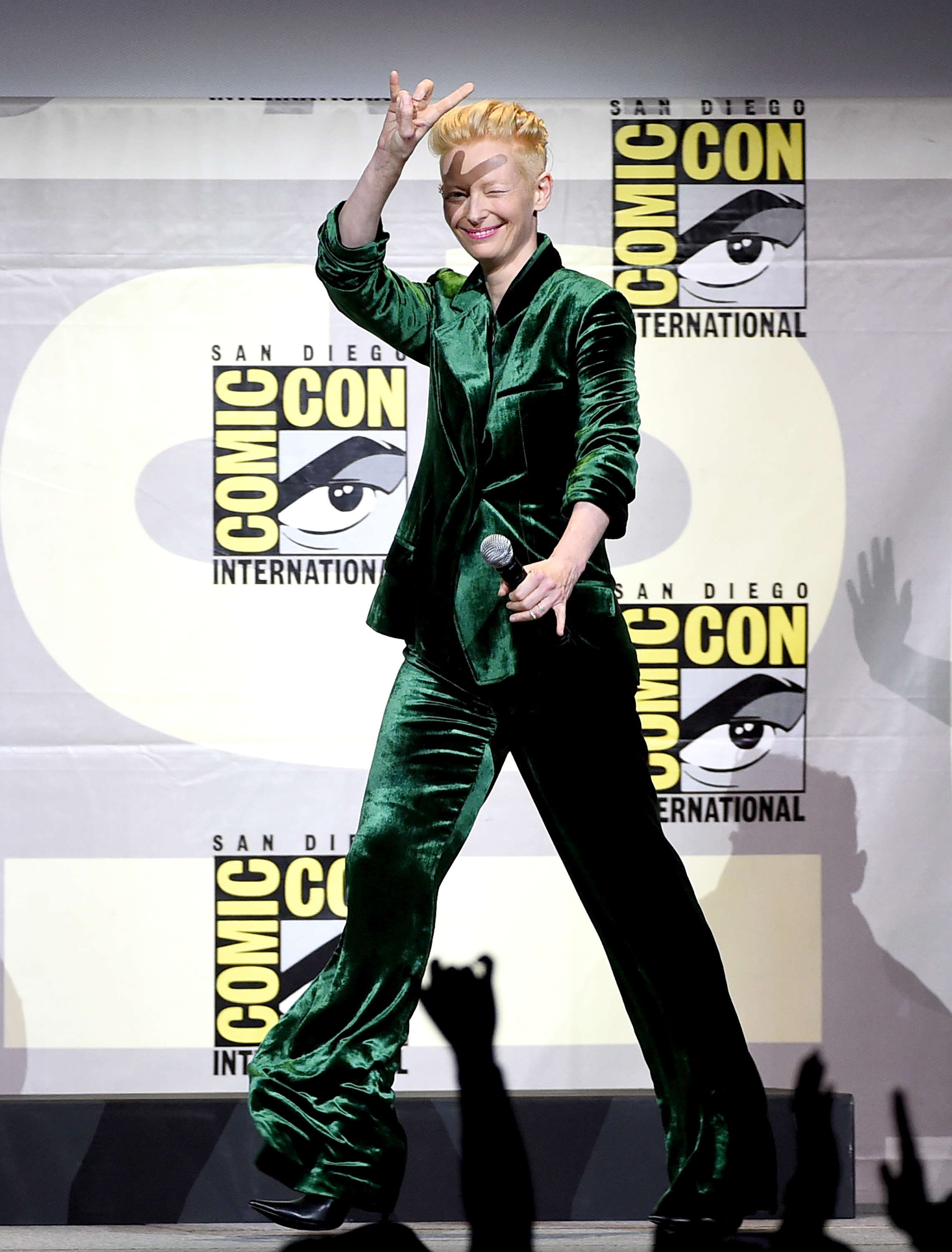 Sagittarius: Green velvet suit by Haider Ackermann at Comic Con July 2016
Forest green for the great outdoors where Sagittarius wants to roam. Soft velvet because the centaur can't handle wearing fabrics that feel remotely itchy or constrictive (you know, the freedom thing). Hand in the air rocking the heck on because Sagittarians are rebels.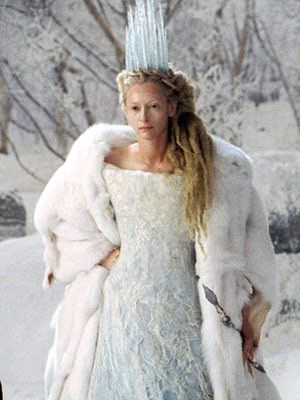 Capricorn: Chronicles of Narnia White Witch
Elegant! Regal! Commanding! And an ice cold queen bitch! Capricorn, you are this fierce-but-fearsome look from Queen Jadis, the villain of Chronicles of Narnia. Like Capricorn, she is at home in winter, seeing as she caused one hundred years of it. Come on folks, can you say Capricorn season?!
Aquarius: In Chanel promoting "Hail Caesar!" at the Berlin Film Festival 2016
Tilda is not one to stick to a boring look, and neither is Aquarius! The water bearer is a cheeky iconoclast. They can't be bothered with a basic look. Give them something they haven't seen before! Perhaps something like wavy clogs, a strangely coiffed hairstyle, and puffy sleeves for the evening? Only Tilda would! Very Aquarius.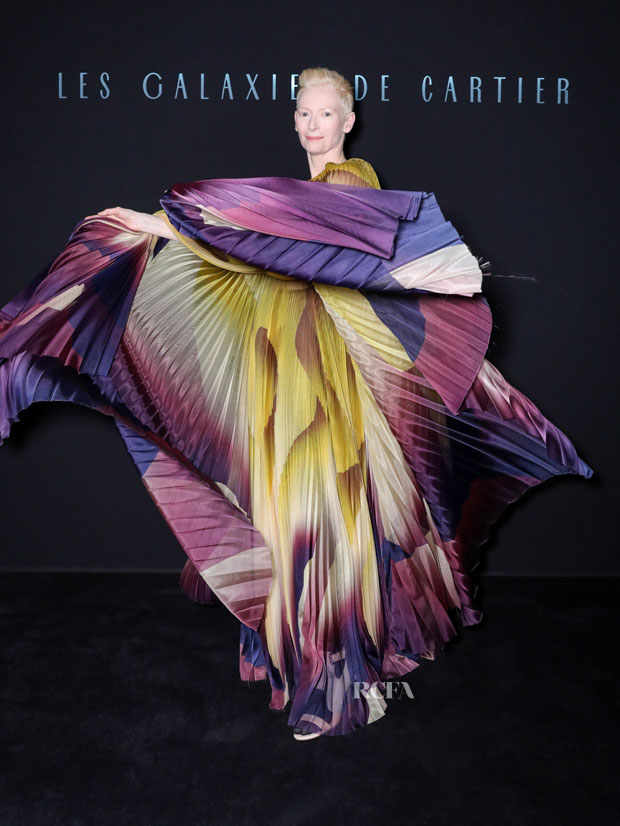 Pisces: In Iris van Herpen Haute Couture at Paris Fashion Week 2019
This Iris van Herpen design is not an outfit, but a piece of wearable art! It sways, it moves, it ripples! Sounds kind of like… water? A mutable water sign, Pisceans move with a natural flow, a sensual feel. They're known for their creativity and dreamy nature, and they're the type to turn a fashion moment into a more structural work of art—think Rihanna at The Met Gala. Dramatically sashay your pleats away, Pisces!
Tagged: