October Was Crazy, But Was It Authentic?
Our Sincerity vs Authenticity chart is back. (And yes, candy corn is sincere and authentic.)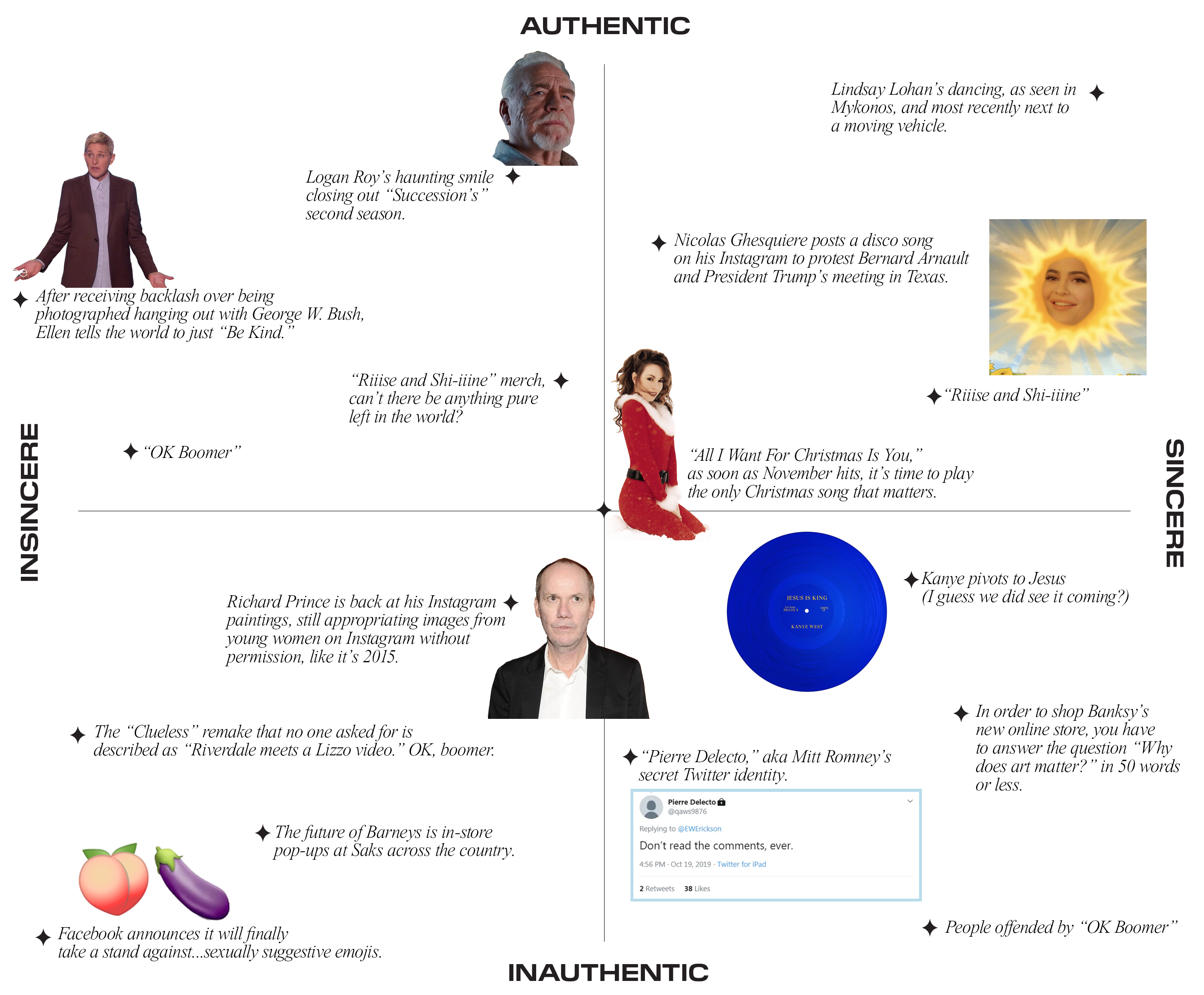 We inaugurated our Sincerity vs. Authenticity column in Issue 17, and we figured what the heck, let's keep it going! So here's a look back at all the things we can't stop thinking about from this past October. Cue up Green Day's "Good Riddance (Time of Your Life)," and reminisce baby!