Urs Fischer, Untitled, 2011. Image courtesy of Pinault Collection.
In the Age of the Selfie, Self-Portraits Are More Powerful Than Ever
In "Dancing With Myself," a new show at the Punta della Dogana Museum, portraits of sickness and aging provide a welcome antidote to social media self-editing.
Urs Fischer, Untitled, 2011. Image courtesy of Pinault Collection.
We live in a culture of obsessive self-documentation, and it's also a culture of image manipulation and editing; we have the ability to choose what aspects of our physical selves we share. But the range of images of ourselves that we approve is often oddly limited. It doesn't take long to learn your friends' repertoire of selfie faces. Whether it's lips licked and eyes narrowed, or a goofy smile, what you get to see is the approved version of self—it is one that takes in very little of the repertoire of human expressiveness and dutifully conceals imagined flaws.
Latoya Ruby Frazer's Self Portrait (Lupus Attack), taken in 2005, does none of this. The artist, aged 23, is seen with her face swollen and skin aggravated. In the midst of a bout of sickness, her hair is mussed, and wisps frame her face like a starburst. There's a similar confrontational frankness to Nan Goldin's self-portrait Nan One Month After Being Battered (1984). The artist offers her face, complete with glossy 1980s bubble perm and long earrings. Her bright red lipstick matches the red of her left eye, swollen almost shut above a violet bruise.
Frazer and Goldin's self portraits appear as part of Dancing With Myself, an exhibition that looks at the artist's body as a form of raw material. It's installed at Francois Pinault's Punta della Dogana museum in Venice, and features works largely drawn from his collection. Pinault and his team have collected work by certain artists in depth, over multiple decades; this has had the unexpected consequence of allowing the exhibition to document the effects of time on the artists themselves.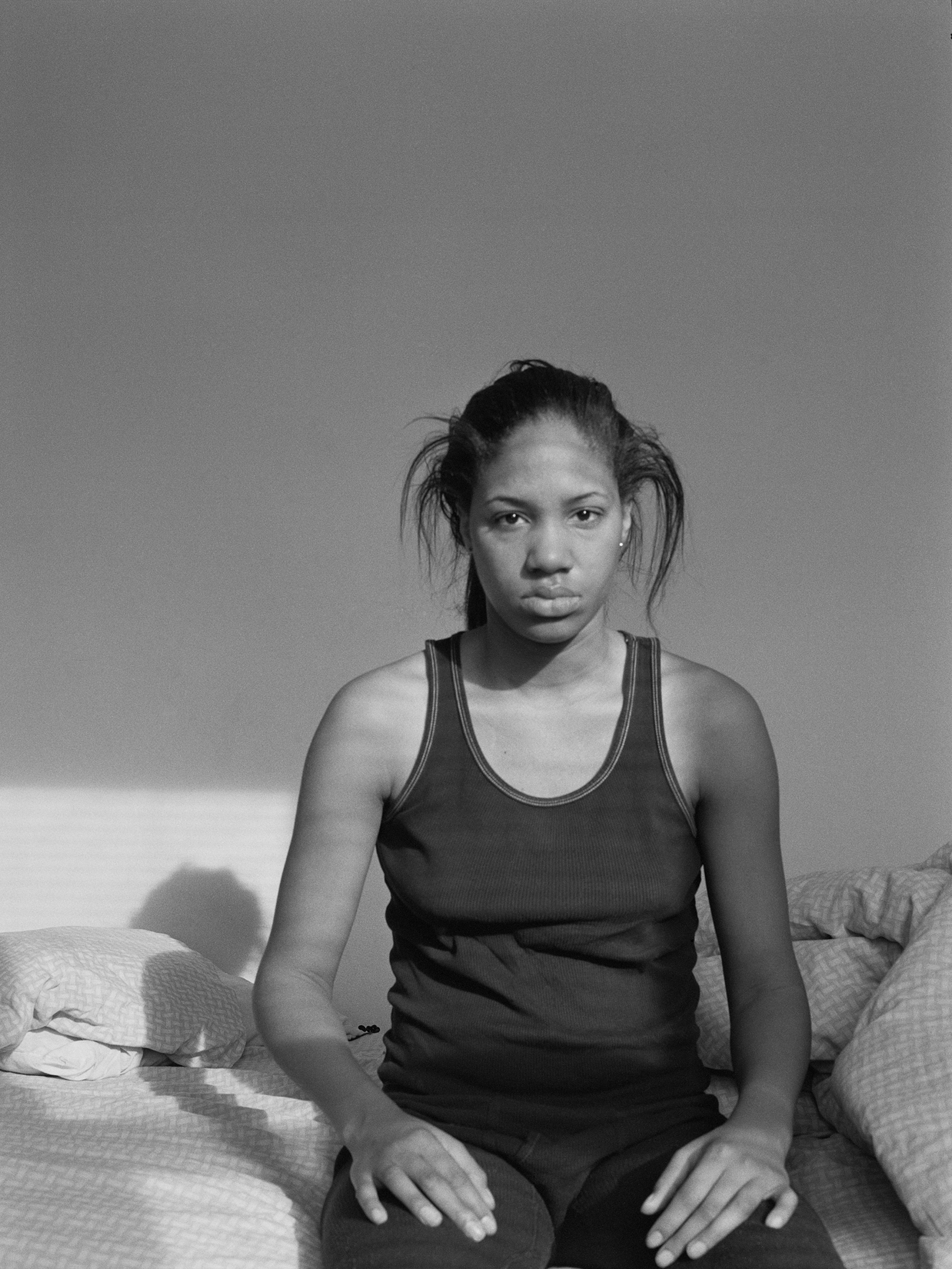 We see Cindy Sherman in Doll Clothes—a marvelous 1975 stop-motion film made while she was still an art student, in which the artist appears as a paper doll—and again 40 years later, posed as a series of aging divas. Neither are strictly pieces of self-portraiture—in both, the artist is performing in character for the camera. And yet, seeing them in adjacent galleries, we become more aware of Sherman the woman rather than Sherman the artist, and the changing nature of the "raw material" she is working with in her own body. The limited cultural archetypes afforded older women, if anything, make Sherman's work as a mature artist—unstinting as ever, in its depiction of less palatable human attributes—stirring and powerfully disquieting.

Gilbert & George we see evolve from smooth faced young men in the 1974 work Drinking Sculpture to the gray-haired figures offering themselves naked in 1996. (The later work is titled Blood Tears Spunk Piss—these living sculptures may have aged, but they have taken pains to do so outrageously.) As the rest of the world searches for the secret to eternal youth, here, rather neatly, the portrait in the attic turns out to actually be a portrait: the artist, preserved forever young.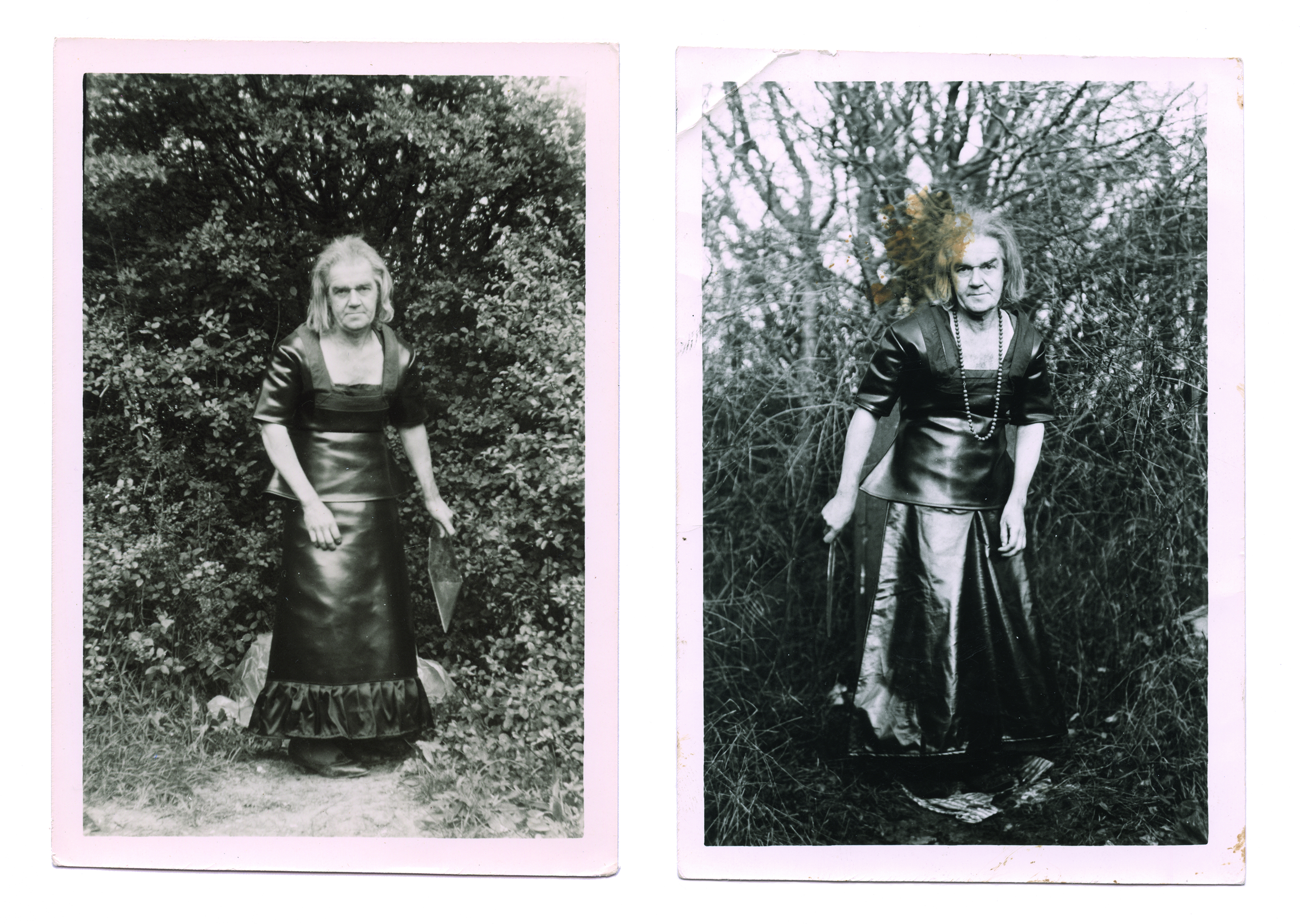 A series of recently discovered photographs by Marcel Bascoulard, a talented autodidact who lived in a state of vagrancy in a rural French town, offers an unexpected portrait of an artist over time. Bascoulard designed feminine costumes for himself, commissioned from a seamstress using scraps of fabric bought in a local thrift shop. He appears posing proudly and elegantly in a long flounced skirt in 1944. Both the artist and his outfits evidence the dilapidation of time and an uptick in calculated eccentricity: by the early 1970s he appears hunched and gray, in a series of skirt suits stitched from thick leatherette. Apparently, he would throw his self-portraits at people's feet, by way of provocation.
The visible aging of Sherman, Gilbert & George, and Bascoulard is the product of a willingness to keep their own bodies visible at an age when ego-driven editors of the self-image tend camera shy. In A.K.A (2008-9) Roni Horn dives in head first: 30 paired portraits chart the artist's likeness, from the blonde wisps and lacy collars of adorable infancy through early womanhood and a Pre-Raphaelite mass of red hair, to the present of the artwork: the artist in her early 50s, with eyeglasses and a close gray crop.
The photographs are paired as faint echoes, sharing, across the decades, the tilt of a head, a downcast gaze or purse of the lip. Seen separately you might not think them the same person—seen together they offer 30 possible Ronis, and the suggestion that there are infinitely more to come. The artist can't be captured in a single image or single pose any more than we can in our portfolio of approved selfie faces. In seeing ourselves only composed for mirror or screen, we, oddly, know our own faces less well than those around us. In self-censoring for camera, the "us" we approve represents the tiniest fragment of the "us" seen by the wider world.
Housed within the beautifully aged red brick walls of a 17th-century customs house, the exhibition's opening gesture is, appropriately, a meditation on fragility: a contemporary take on the historic vanitas paintings intended to remind the viewer of their own mortality.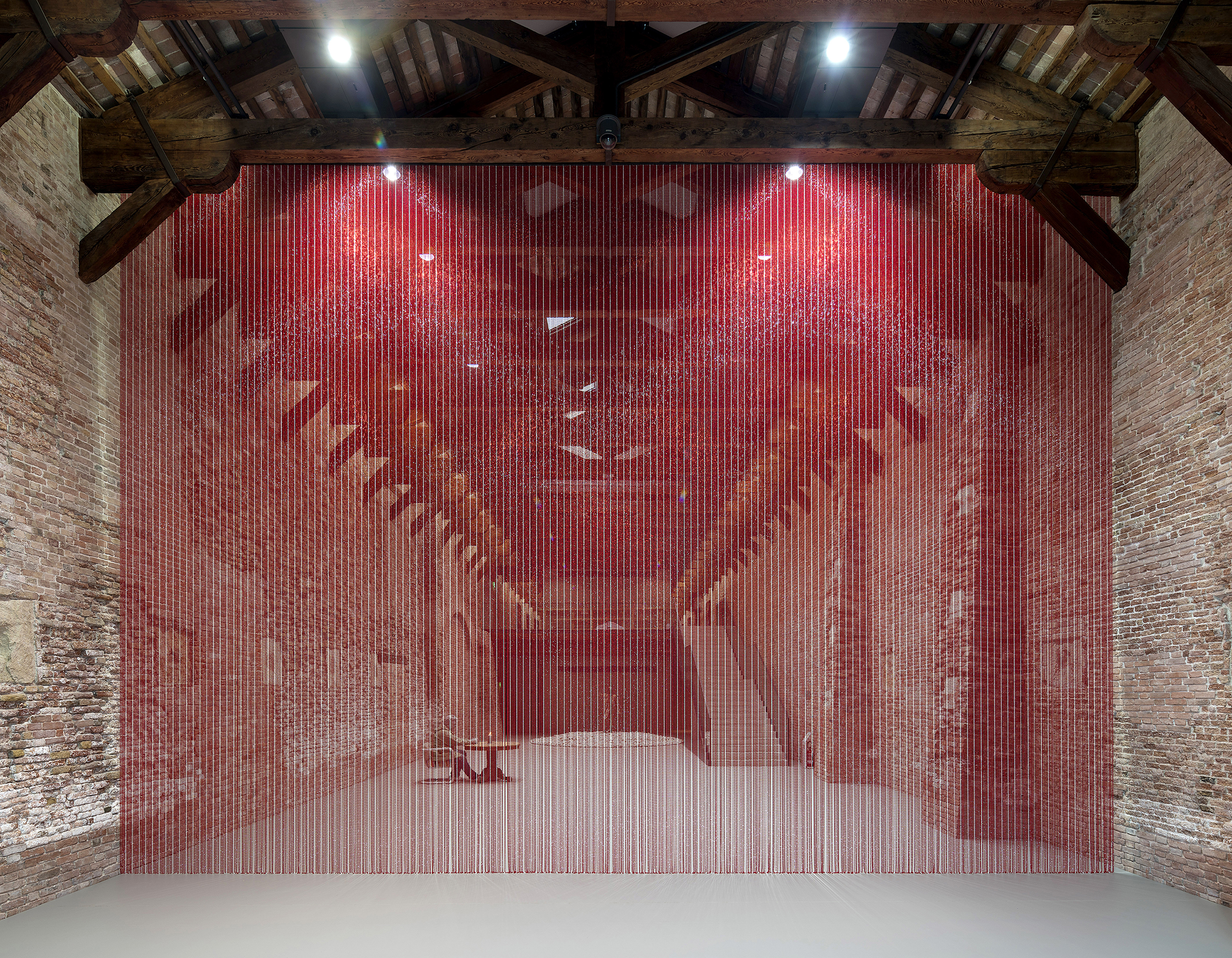 From Felix Gonzalez-Torres, who died horribly young of AIDS-related illness, there is a vast bead curtain representing his diseased red and white blood cells through which visitors must pass. Beautiful and horrifying, the curtain is an emblem of infection and the artist's body. Beyond the curtain is a life-sized self-portrait in wax by Urs Fischer, in which the artist appears as a sturdy form seated at a table. Lit wicks protrude from his arms and head: over the course of the show, the artist will slowly melt away.

Dancing with Myself is on view at Punta della Dogana, Venice, through January 6.