Tim Rollins and K.O.S. Lehmann Maupin, 2016. Courtesy of Lehmann Maupin, New York and Hong Kong
New York Artist and Social Activist Tim Rollins Dies at 62
Rollins's efforts in social justice helped supercharge his career in the mid-'80s and bring new energy to arts education and social programs.
Tim Rollins and K.O.S. Lehmann Maupin, 2016. Courtesy of Lehmann Maupin, New York and Hong Kong
Tim Rollins, the New York artist, educator, and activist known for working closely with underprivileged and special needs children, died yesterday. His New York gallery, Lehmann Maupin, confirmed the death, citing natural causes. Rollins was 62.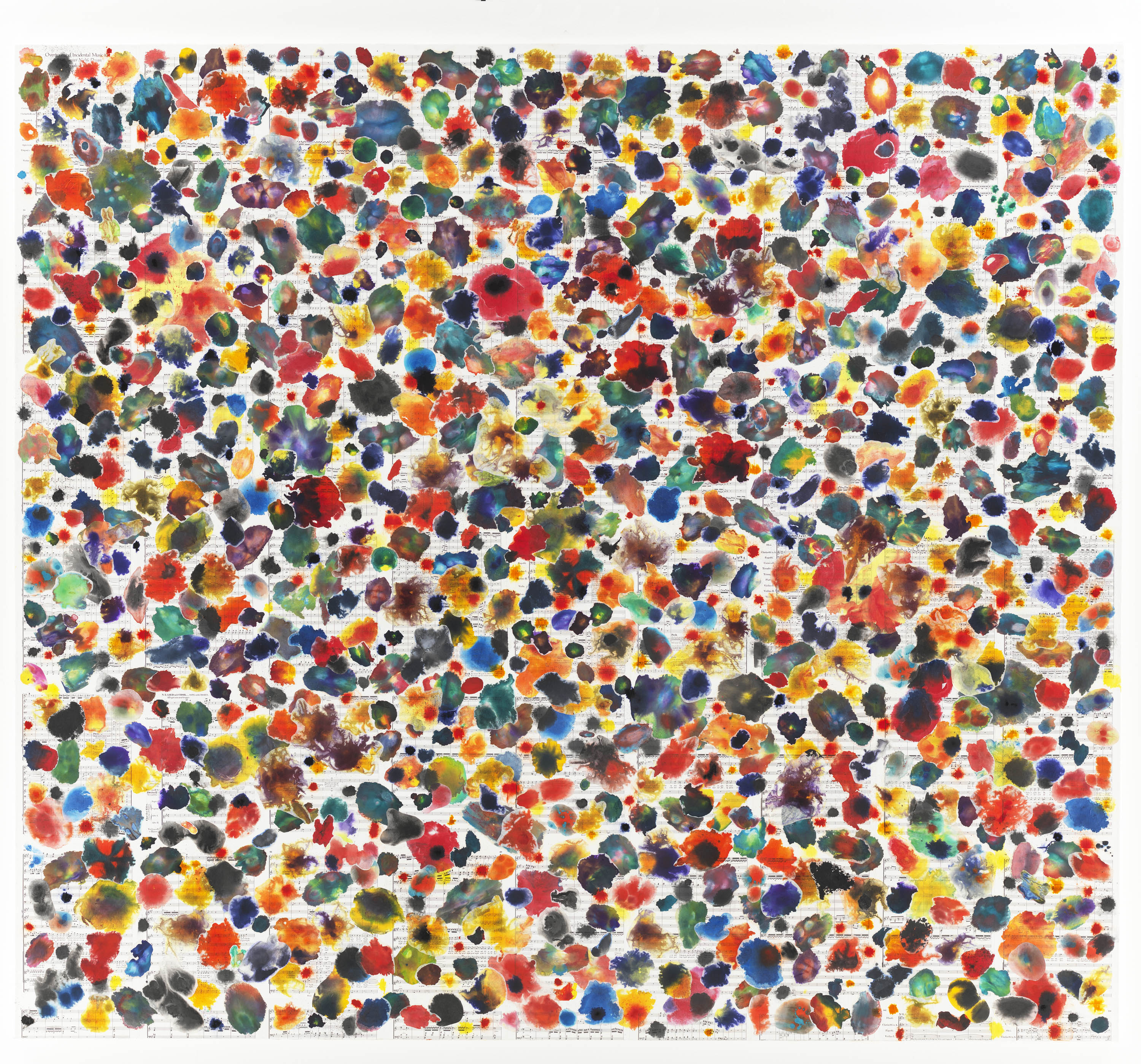 "Today we're going to make art, but we're also going to make history," Rollins famously once told a group of students in an after-school art program. The year was 1981 and the artist was just 26. Kids of Survival (K.O.S.), the collective he founded, was comprised of teenagers from neighborhoods plagued by poverty, crime, and drug abuse, but the unusual interaction ultimately produced an extensive body of wildly inventive artworks with a literary edge.
Understood by many as responding directly to cuts in arts education and social programs, Tim Rollins and K.O.S. had, by the late '80s, become a phenomenon. (Rollins began his teaching career at the South Bronx's Intermediate School 52 in 1981, the year Ronald Reagan became president.) In 1986, sales to British supercollector Charles Saatchi augmented a groundswell of foundation and government funding to supercharge Rollins's career, and by the '90s, discussion of his practice was a mainstay of graduate programs.
Around this time, Ashley Bickerton, Jeff Koons, and Richard Prince were making waves with their creative use of appropriation, and Rollins's work was immediately contextualized within this tendency. Rollins and K.O.S. famously painted images of Reagan and notorious senator Jesse Helms on pages from Orwell's Animal Farm, for example, and script-heavy versions of the letter A atop Hawthorne's The Scarlet Letter.

Rollins was also inspired by the humble materials used by artists of the Arte Povera movement, and by the notion of chance privileged by his mentor, John Cage. In a 2012 interview for Artspace, he compared his process to jazz: "There's a lot of trial and error," he said, "and we improvise and we come up with something that needs to be exciting and has to be a genuine mystery."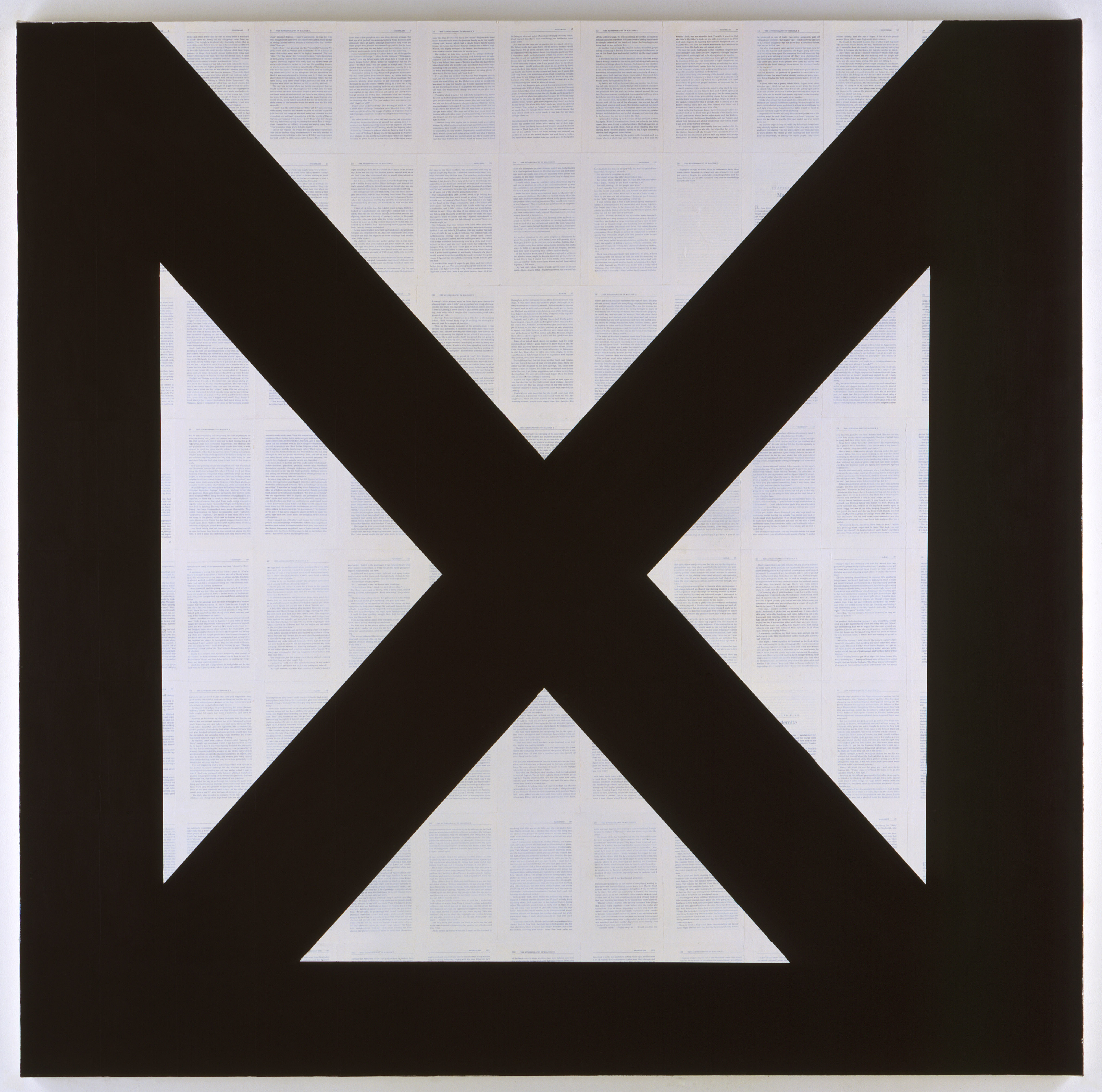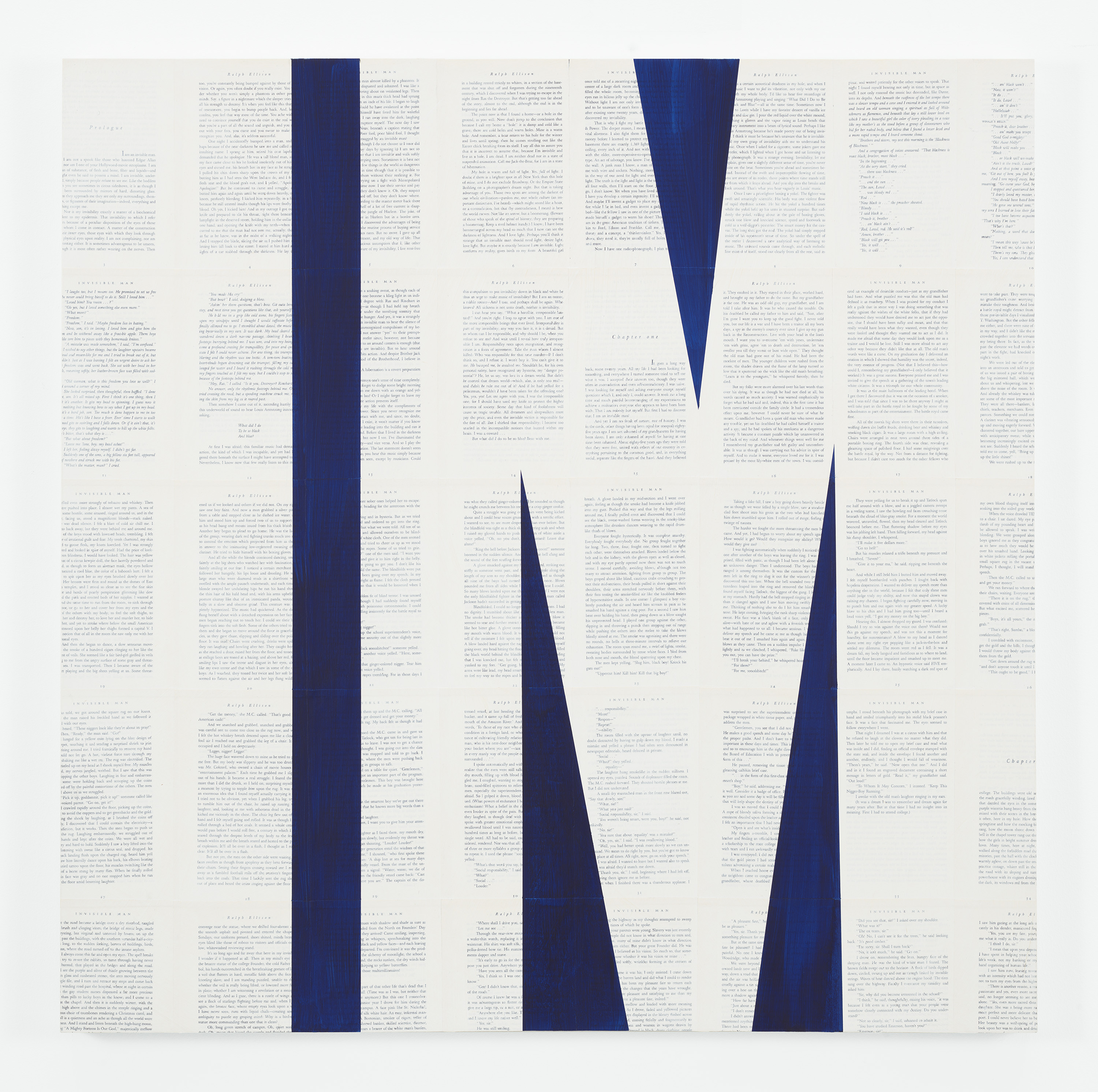 Any practice rooted in improvisation must incorporate the likelihood of periodic failure, and Rollins's career certainly had its ups and downs. Ultimately, though, it was the artist himself who best summed up his critical reception, admitting his work had been received "with a combination of skepticism and cynicism, but ultimately acceptance and joy."

K.O.S. issued the following statement on Rollins death:
Tim Rollins, the founder of the art collective Tim Rollins and K.O.S. (Kids of Survival), died of natural causes. Tim was a friend, mentor and father to the surviving members of the K.O.S. collective. We are in mourning and in the process of making personal arrangements in conjunction with Tim's wishes and deep religious faith. We want to let the many people who have come to know Tim personally or from his inspirational work as an artist, educator and community activist to respect that services will be private. But, there will be a public memorial to celebrate his life at a later time, an announcement will be made once arrangements have been settled. Please know that we are greatly moved by the tremendous outpouring of your love and kind thoughts. We want to let you know that with your help and continuing support, we do plan on continuing Tim's visionary work.
Tagged: