Andrew Bolton Says True Camp is 'Impossible to Define'
The Costume Institute director says he wishes his new exhibition had the space to include the work of John Waters.
Andrew Bolton is flailing his arms in the Metropolitan Museum of Art's gift shop—a lowbrow gesture for the Costume Institute's director, but its also fitting for the new exhibition opening tomorrow, Camp: Notes on Fashion, which features over 250 items from the 17 th century to the latest scroll on Instagram.
Based on the Notes on Camp essay by Susan Sontag from 1964, it declares: "the whole point of camp is to dethrone the serious, camp is playful, anti-serious." Bolton is flailing his arms precisely because I asked if Donald Trump is camp.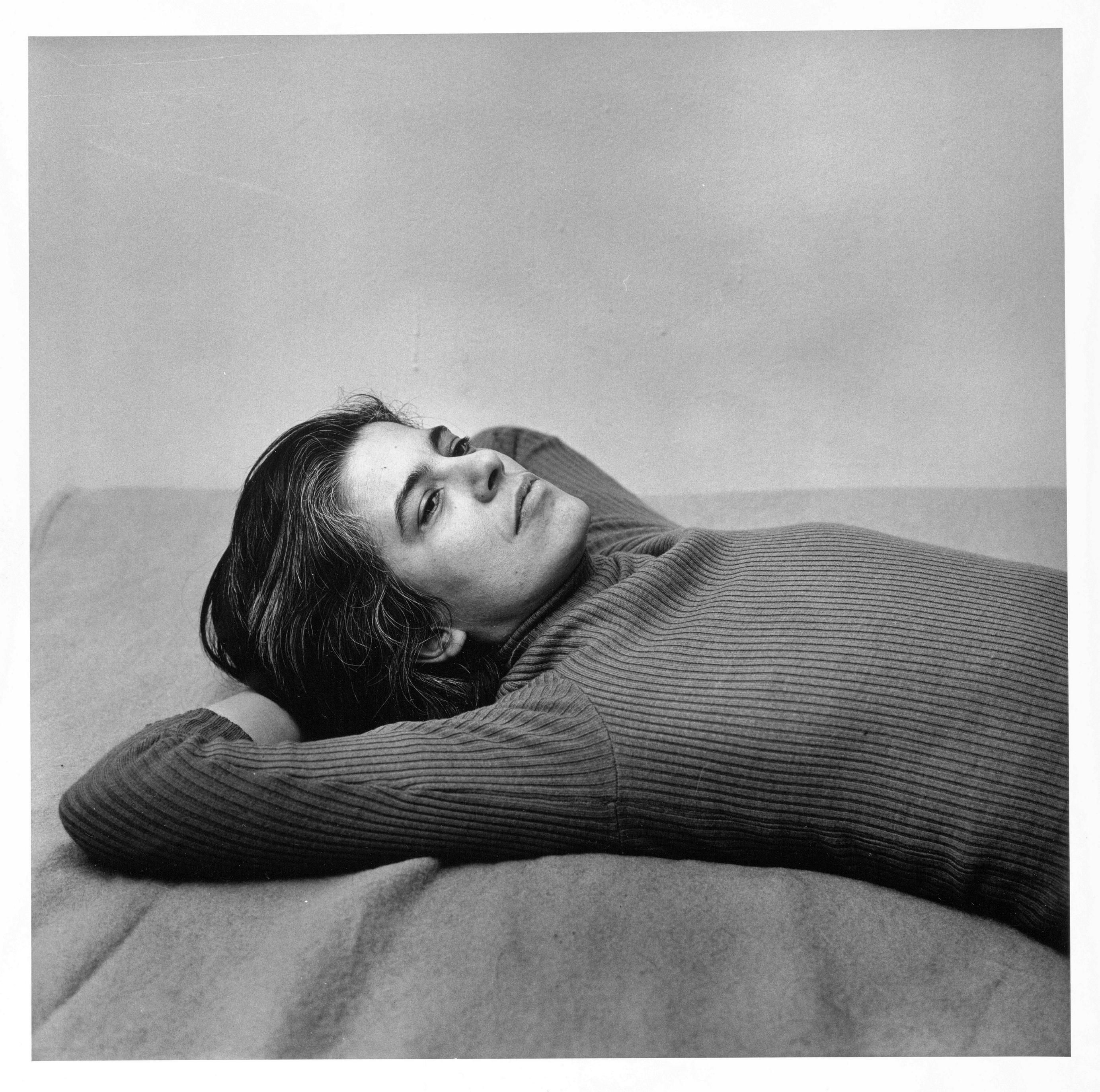 "Trump is so dear camp, yeah," he said, rolling his eyes. It's a new look for the buttoned-up curator (but perhaps a good one).
From Jeremy Scott to Pam Hogg and House of Schiaparelli, the Costume Institute's exhibition is laid out in two sections, detailing the origins of camp and how its presence in high fashion, including handwritten letters by Oscar Wilde, Karl Lagerfeld-designed jewelry made from a shower head and text-based boots by Virgil Abloh.
The exhibition opens with pink-painted walls outlining "camp" as a verb, drawing back to the palace of Versailles as a purveyor of "camp Eden." It was in the royal courts of Louis XIV that peacocking was introduced. The king, who used fashion to assert political power, wore such expensive clothing, it almost made him bankrupt—he also wore red heels (baroque camp).
It segues into the dandy figure as a "camp ideal," showing camp's links to queer subcultures in Europe and America in the late 19th and early 20th centuries. There is a link between an Aubrey Beardsley illustration with a peacock dress by Sarah Burton for Alexander McQueen, accompanied by the quote: "In Victorian England, peacock feathers belonged to a coded aesthetic language among homosexuals."
The exhibition establishes a few points—that camp is marked by irony, humor, parody and pastiche, but also with theatricality and exaggeration—as expressed in fashion. But nothing else, high fashion only. This is the Met, after all, and that whole theme of the Met Gala looking "celebratory without looking costume-y" has now gone totally thrown out the window.
There are the usual suspects like Thierry Mugler and Viktor & Rolf, as well as Jeremy Scott (who walked around the preview this morning), there's a 2008 Bob Mackie dress (likely worn by Cher) and Jean Paul Gaultier's sailor suit, which almost did not make it, as a friend of Gaultier borrowed it for Mardi Gras, but made it to the MET just in time.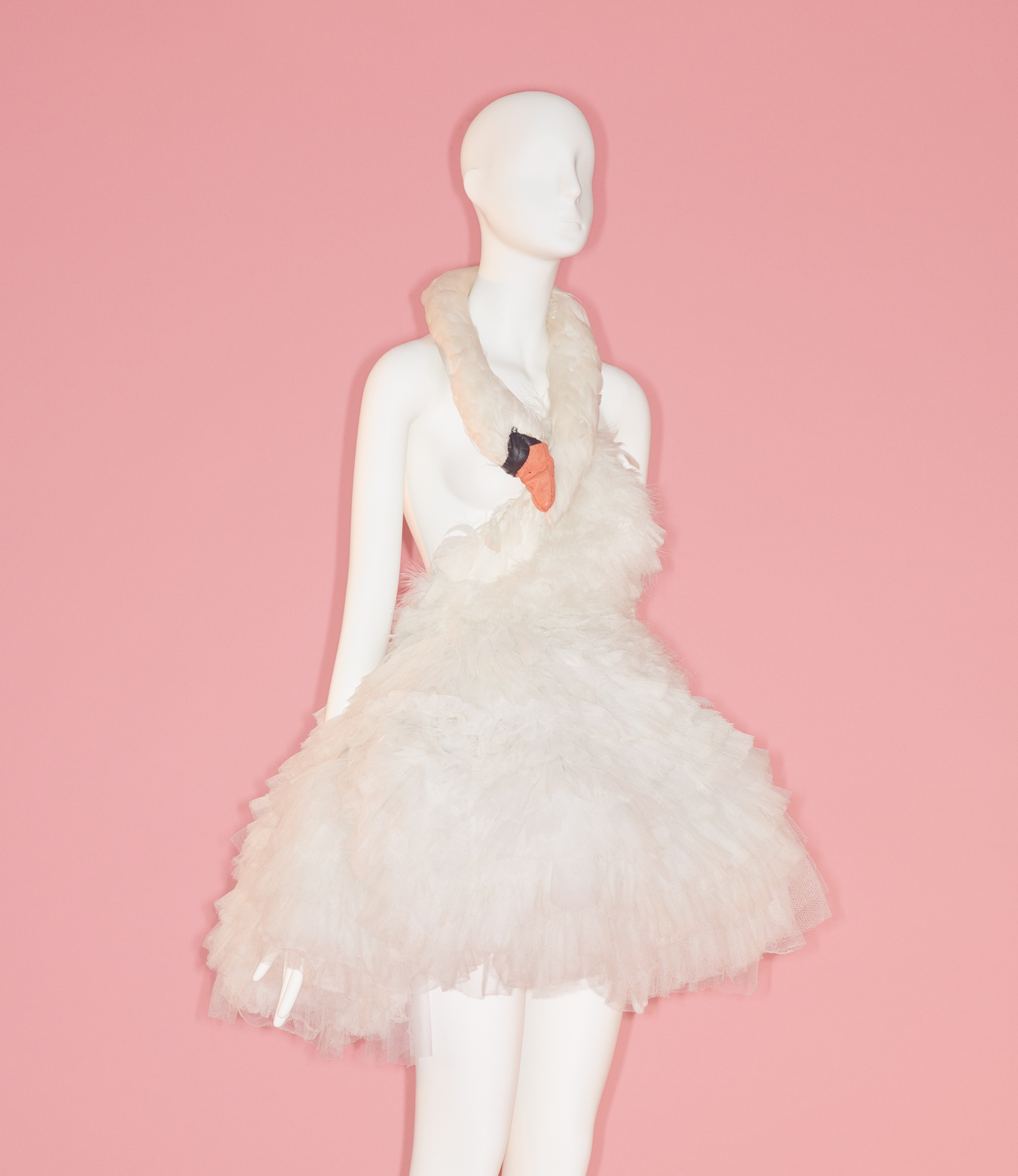 But besides the obvious, the lesser-known designers are really where this exhibition shines; like costumes by Michael Travis, who spent 16 years designing embroidered capes with flashing lights and bedazzled cuffs for the late Las Vegas icon Liberace, who died in 1987.
There are also the works of Moroccan designer Jean-Charles de Castelbajac, famed for dressing Madonna and Helena Christensen in primary colors through the 1990s, whose work is a testament to maximalism (remember: he once sent Vanessa Paradis down a runway in a coat made of stuffed Snoopys). His motivation was always "fashion to be onstage," he recently said, noting its "the most intimate link to the world we have."
And who can have a camp fashion exhibit without Richie Rich? The 1990s club kid is showing his Hello Kitty dress, which he made long before the Japanese icon hit the west. "I've been camp since I came out of the womb," he said. "There is no such thing as too much camp, I want more sequins! Now, people are too self-conscious about it, like on RuPaul's Drag Race."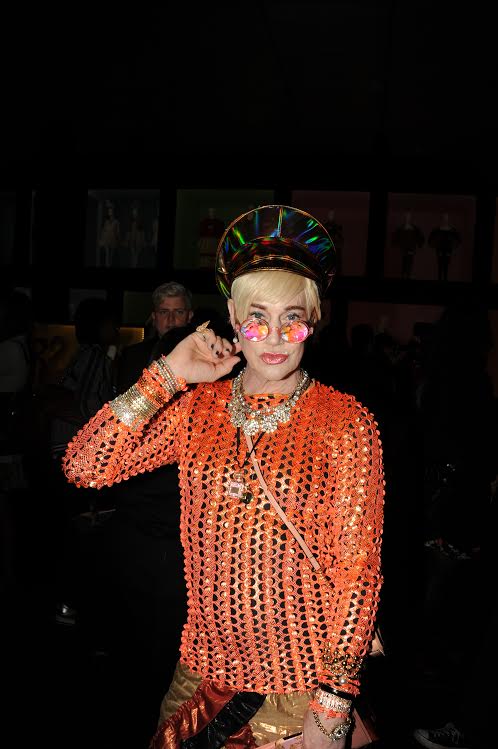 But it's a crime to make an exhibition themed around camp and not mention John Waters, not even once. I asked Bolton how he could exclude camp's film history. "I wish we had more space," he said. "What's interesting about camp is that it goes across all art forms; its movies, music, art and sport, and politics."
But Waters is the king of camp (he wrote in his memoir: "If someone vomits watching one of my films, it's like getting a standing ovation"). To only cover the high fashion aspects of camp is rather cruel—Anna Sui over Divine, really? "What's so interesting about camp is that it's an amorphous concept that aesthetically applies to so many kinds of media," Bolton adds. "It could have gone any direction, in a way."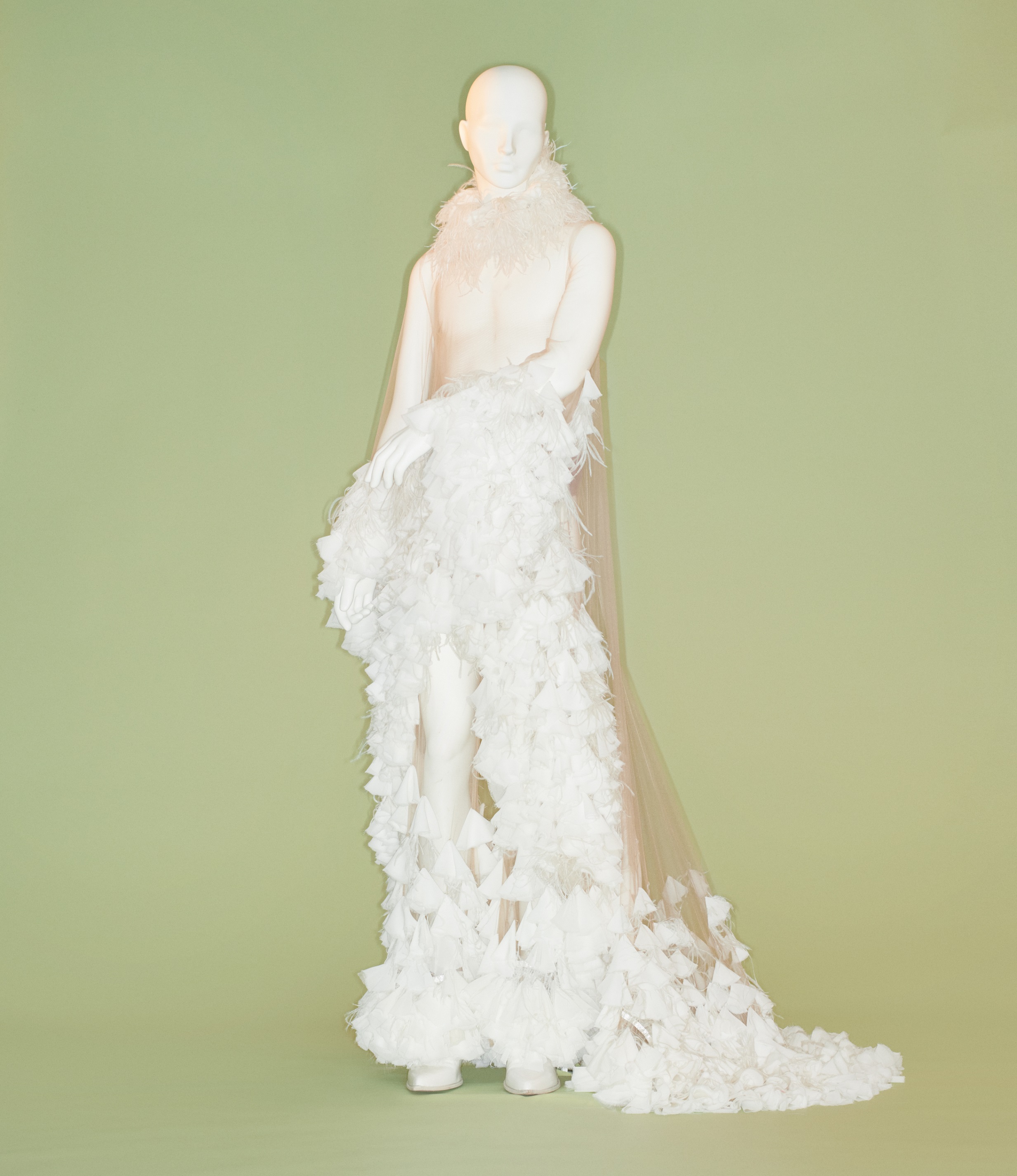 There is one wall quote from queer filmmaker Bruce LaBruce, a purveyor of the camp aesthetic, who said: "Camp is, or should be, by its very nature, political, subversive and even revolutionary."
"The only thing that isn't camp these days is the fashion world, which has become more aligned with kitsch," LaBruce said in a recent interview. "It's mostly garish and tacky (with notable exceptions), and so mindlessly hyper-referential that it's totally incoherent, which is fine, I guess, if that's your thing."
Throughout the exhibition, designer dresses are filled in Hollywood Square-type platforms, riddled with quotes from Sontag's list of 57 commandments in the canon of camp, from Tiffany lamps to Swan Lake and The Enquirer (I guess Taylor Swift and Polly Pocket could also be camp by the Met's standards).
"Camp sees everything in quotation marks," wrote Sontag. "It's not a lamp, but a 'lamp;' not a woman, but a 'woman.' To perceive camp in objects and persons is to understand being-as-playing-a-role." (It sounds a lot like hashtagging, to be honest).
Some pieces contradict Sontag's camp commandments, like Andy Warhol's Campbell soup dress, which is shown here alongside screen tests he took of Sontag in 1964. "Pop art is more flat and more dry, more serious, more detached, ultimately nihilistic," wrote Sontag, who didn't think pop art was camp.
Bolton says camp is "impossible to define, but that's part of its poetry." However, what makes this exhibition timely, says Bolton, is camp's own inherent resistance to the mainstream—especially in this murky political climate. "It's a resistance and its subversive," he said. "I think what's interesting about camp is that it surfaces in moments of social and political instability. It's at its strongest then. It exists to represent the zeitgeist."