A model showcases designs on the runway during the JENNYFAX show as part of Amazon Fashion Week TOKYO 2019 A/W at Shibuya Hikarie Hall on March 18, 2019 in Tokyo, Japan. (Photo by Koji Hirano/Getty Images)
Don't @ Me: In Defense of Giant Underwear
Yes, thongs are back, but, like...why?
A model showcases designs on the runway during the JENNYFAX show as part of Amazon Fashion Week TOKYO 2019 A/W at Shibuya Hikarie Hall on March 18, 2019 in Tokyo, Japan. (Photo by Koji Hirano/Getty Images)
The early 2000s were a time of national panic on infinite fronts, but they were also a were a time of hipbones. The de rigueur look for every HotGirl™ in America and abroad in 2003 was a pair of Paris Hilton-esque low-rise jeans coupled with the clothing item that launched a million screaming mother/daughter fights in Victoria's Secret changing rooms: the thong.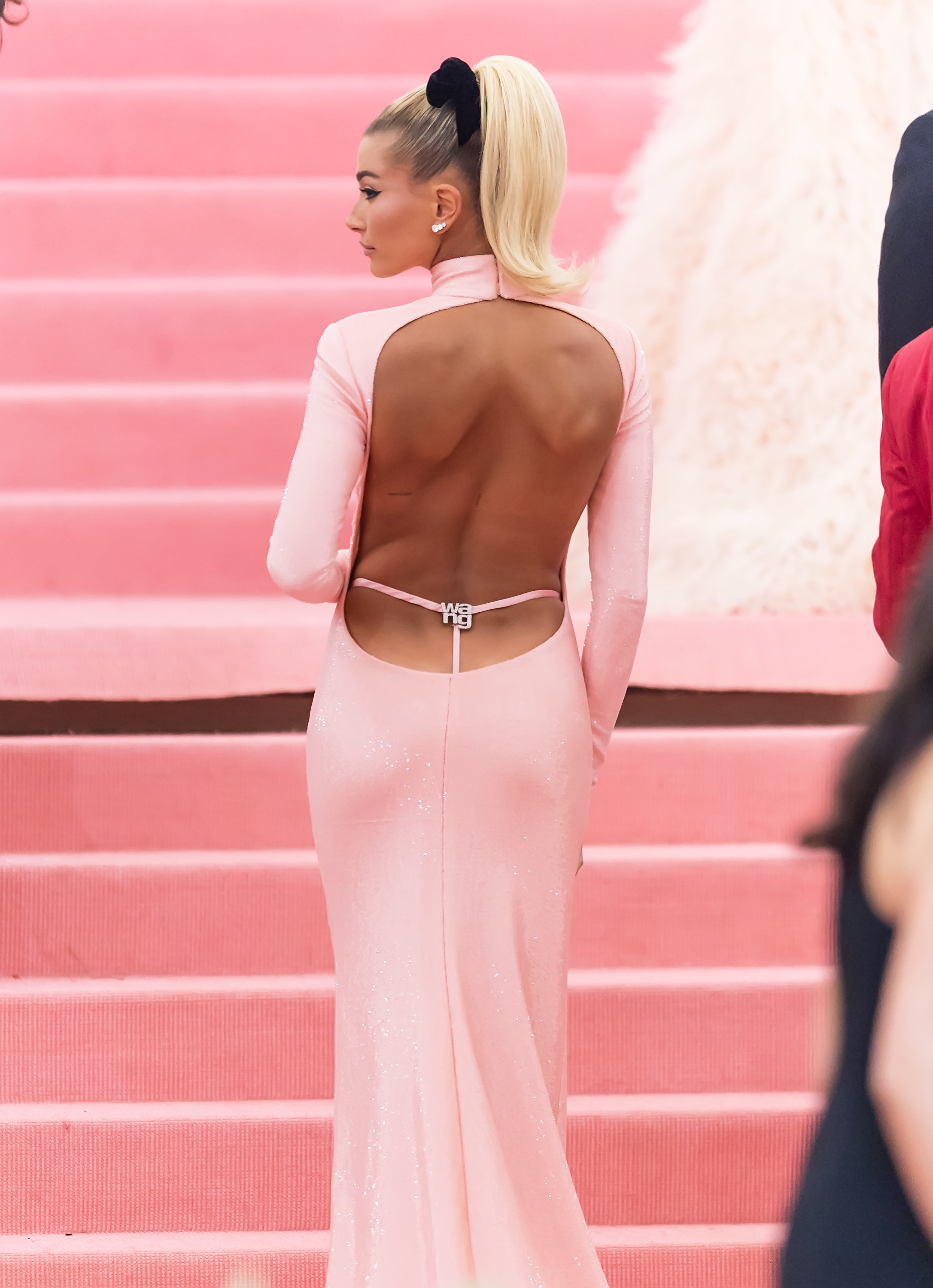 The humble thong is, apparently, back, thanks in large part to Hailey Bieber's Met Gala look (it's not camp, sweaty!). More recently, the trend forecaster better known as Bella Hadid exposed her thong on the Versace runway, which means the scanty G-string is absolutely on its way to peak mass-market saturation (remember when she read a book and made it fashun? The woman can sell anything.)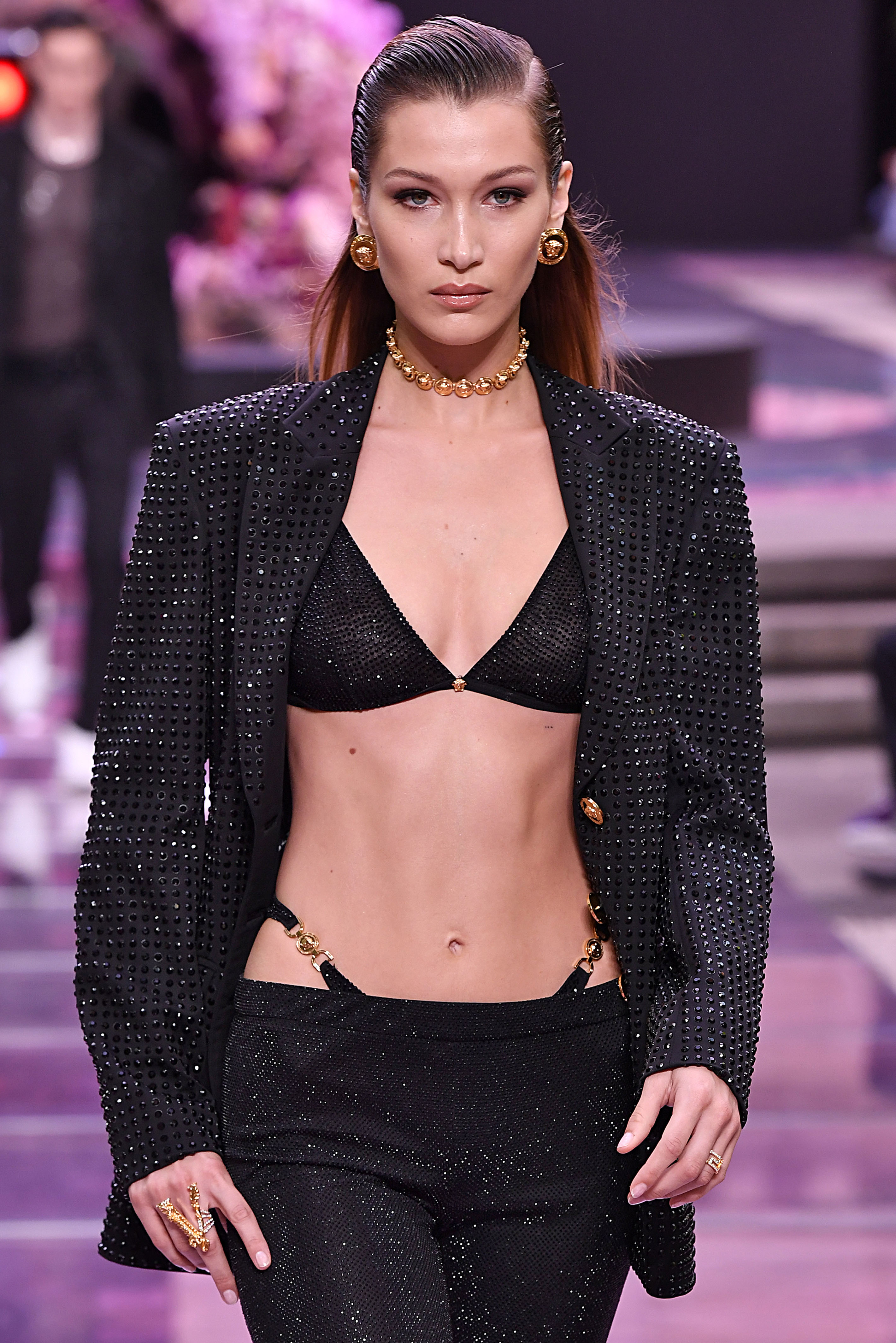 The pros of a thong are myriad—no panty lines, added sex appeal, instant conjuring of that one Degrassi episode—but honeys, I'm here to mount an argument for the thong's polar opposite, the big-ass pair of underwear. Not "hipsters," or "boyshorts," or "cheekies," or any other GAP-adjacent descriptor, but the full-bottomed, elastic-waisted granny panty. Bridget Jones is the obvious reference point here—remember Daniel Cleaver marveling at her "absolutely enormous panties"?—but I'm talking Shallow Hal big.
A big pair of panties is like the Stan Smith sneaker of lingerie—cool in its uncoolness, no matter the season. Aside from its obvious comfort benefit (breathability, bb!), the giant panty has plenty of fashion and art-historical precedent, from Tony Conrad's "Undone"—which features actual underwear—to Gucci's 2018 underwear-as-outerwear to Jenny Fax's straight-up 2019 granny panties. I'm sorry, but Emma Breschi looked infinitely happier in Vivienne Westwood's F/W 2019 show than Bella did in her Versace G-string.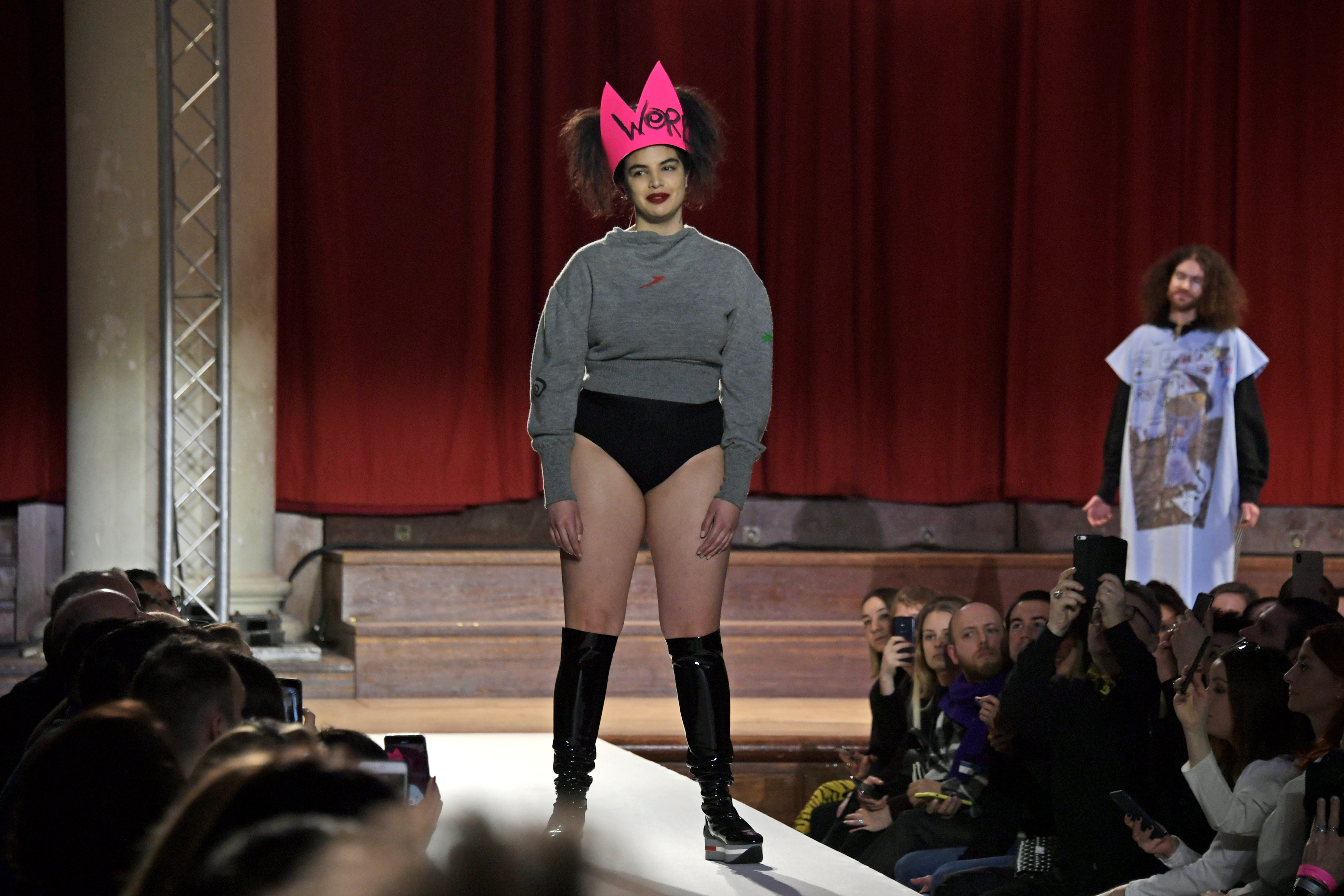 Even Kim Kardashian is a devoted fan of the full-bottomed underpant, the New York Post reports, which is a somewhat confusing twist given that just a day ago, she was seen seaside in Costa Rica in a cut-out thong swimsuit. (She wears G-strings down by the seashore, hehe.) So what does this mean? Are we not forced to choose between the big panty and the scanty thong? Can we be both? Is shapewear—which combines the thong's smooth lines with the big panty's full silhouette—the answer? Tell me who to be, Kim! Lingerie, ergo sum!
Since Kim K kan't provide any sort of definitive guidance here, I'm forced to restate my original thesis as my conclusion, just like my eighth-grade English teacher taught me to. It's summer, which means the hats are big and the scrunchies are bigger; why deal with luxury thongs cutting into your tender flesh when inflating your underwear drawer is an option? Don't you want to romp through Jacquemus's lavender field with unrestrained, childlike glee, knowing your genitals are safe and secure beneath yards of sturdy cotton?