Virgil Abloh Wants To Turn You Into A Mobile Storage Unit
Thursday's Louis Vuitton Menswear SS2020 show embraced the anti-Kondo concept of maximalism.
After a long, hard winter of decluttering, it makes a certain kind of sense that Louis Vuitton creative director Virgil Abloh has taken a radically "more is more" approach to his Menswear SS2020 collection.
The collection, shown at Place Dauphine in Paris, is rife with syrupy-sweet touches, from a hot-pink suit to festival-ready floral crowns and a Michael B. Jordan/Timothée Hal Chalamet-style harness. The most striking element of the show, though, was seeing several models hauling what appeared to be all their worldly possessions down the runway.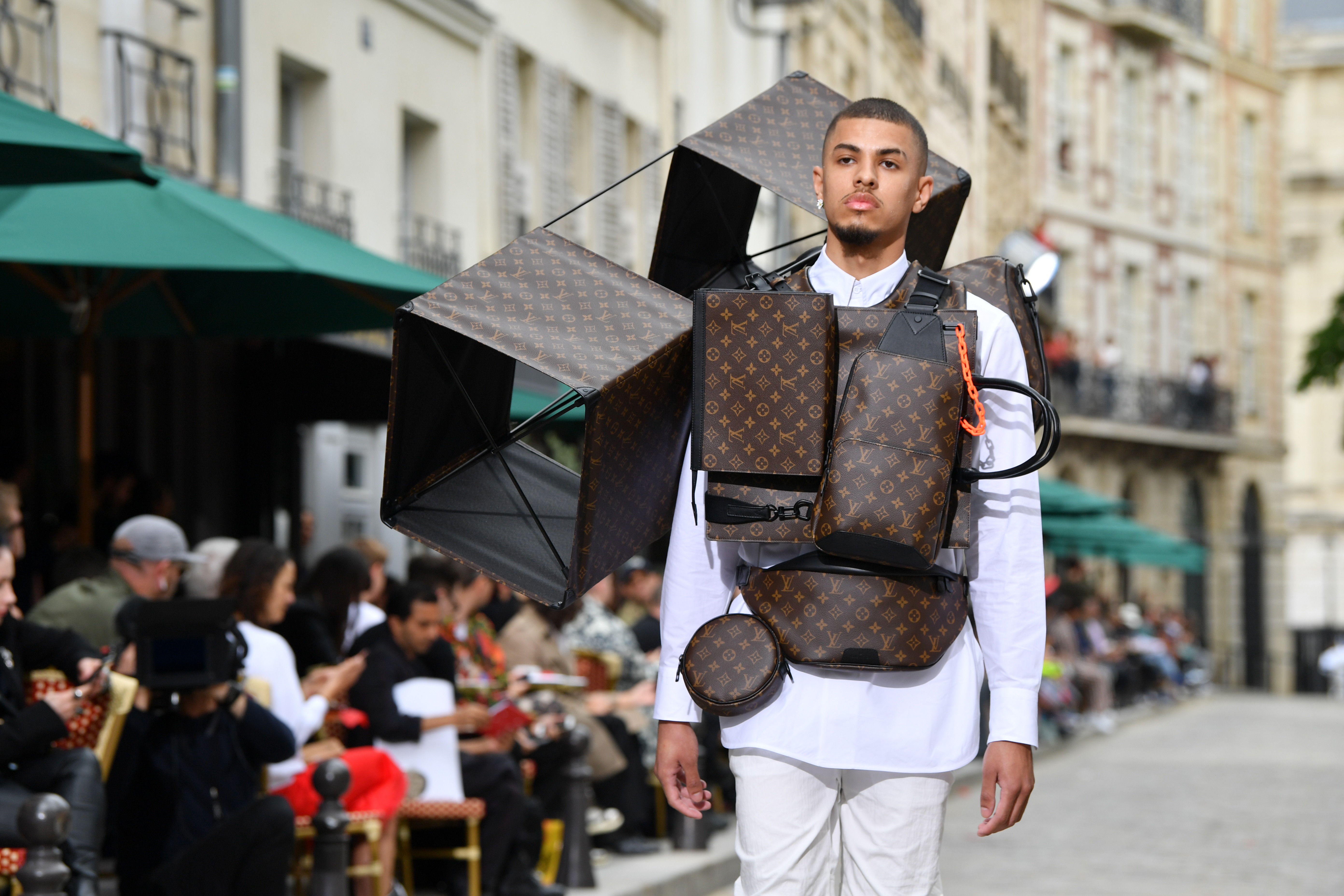 The vision of masculinity that Abloh displays is a gentle one, but a prepared one; the full-sized kites and leather goods that his models haul feel like echoes of last season's Vuitton utility jackets. The concept of utility as a fetish was everywhere last fall, from Fendi to Marine Serre to Matthew Adams Dolan, so of course Abloh simply had to inflate it to the most giant possible proportions, giant hat-style. Why should women have all the hyper-inflated fun?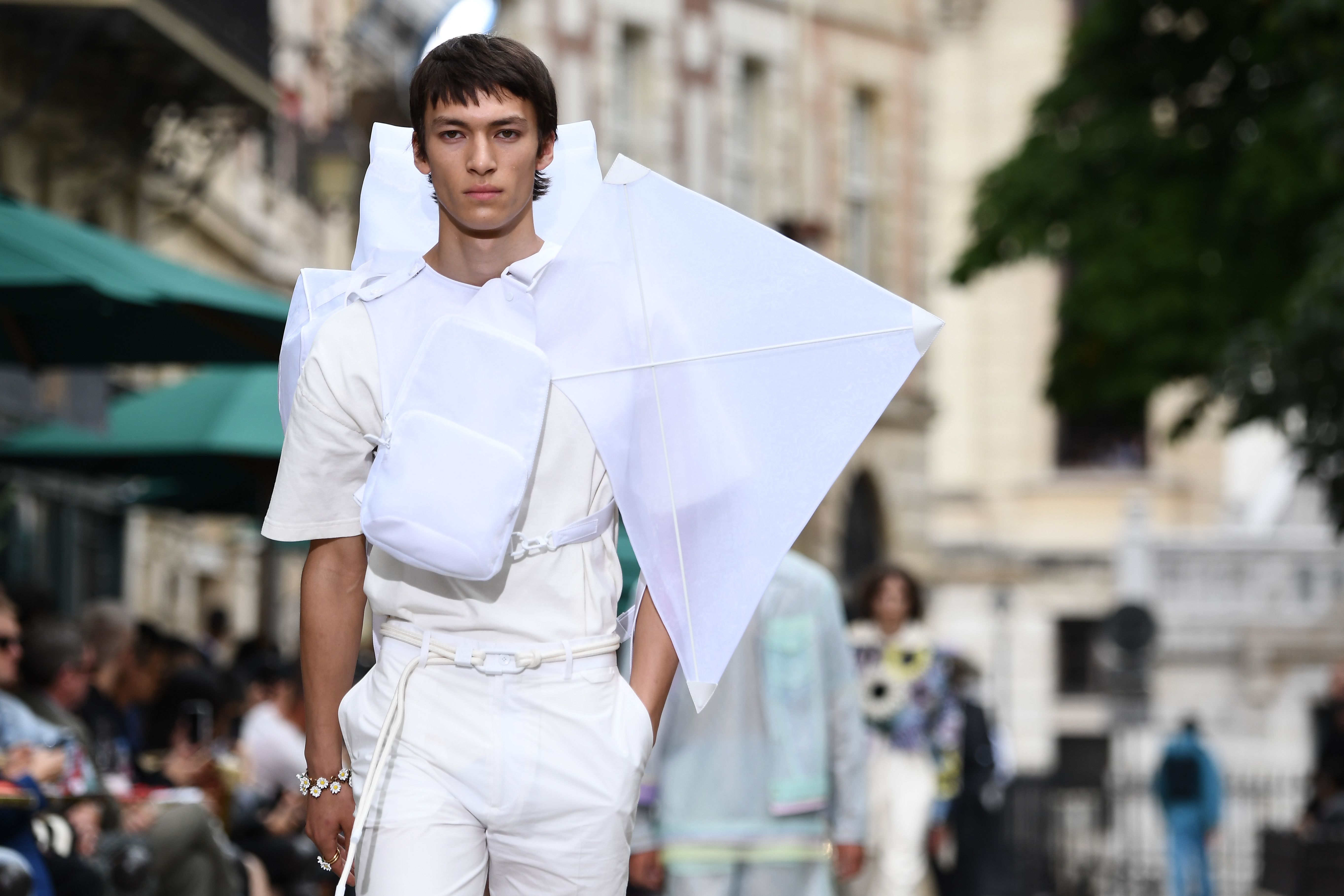 Please don't cancel me for saying this, but personally, I've never been a fan of decluttering. Aside from its classist implications, it's also just...no fun. I mean, who would you rather visit, the mean WASP grandma who keeps her Upper East Side townhouse sparse and 60 degrees on the dot, or the Midwestern nana whose house abounds with pillows, ornaments, tchotchkes, plants, and bric-a-brac collected over a lifetime of, well, living?
All this to say, the "recluttering" that Vuitton SS2020 points to is more than welcome at this moment of well past peak minimalism. To be extremely au courant and quote Louisa May Alcott's Little Women, Jo March once preached against "wear[ing] all your bonnets and gowns and ribbons at once, that folks may know you've got them." Fuck that, honestly! Bring out your kites, your pouches, your geegaws and doodads and thingamabobs, and haul them proudly.
There's something humble and cute about watching Abloh's models struggle under the weight of their kites and pouches—they look like your summer crushes, about to pitch a tent in the Hudson Valley and whip a baguette and cheese knife out of some concealed pocket. Stay strapped, fam!